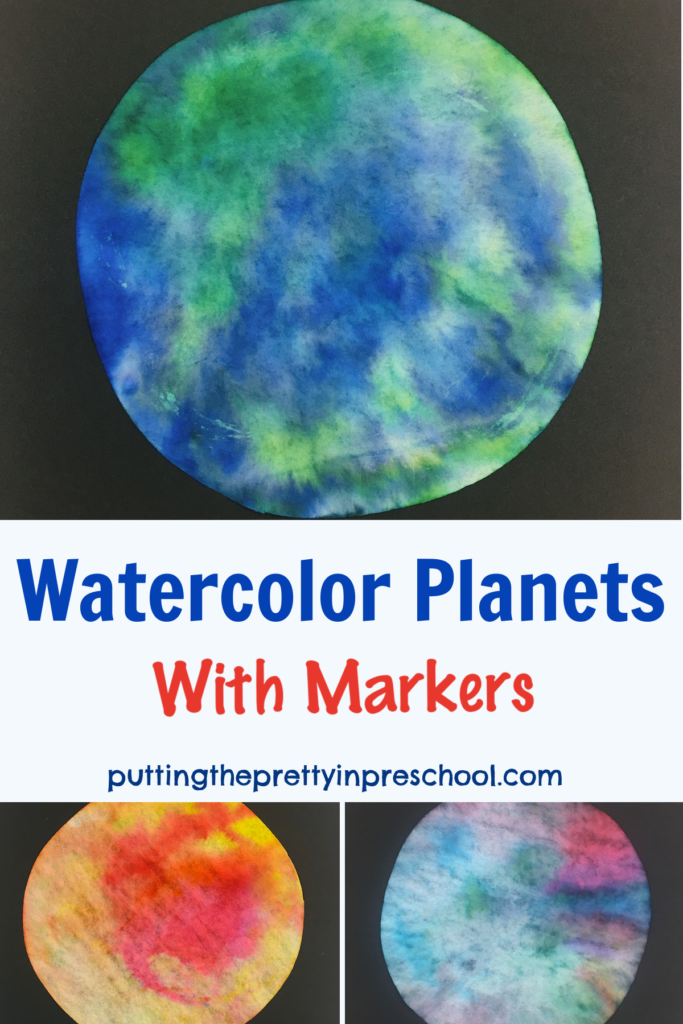 _______
Creating watercolor planets with markers is an easy and satisfying process art activity with stunning results. Your little learners will absolutely love doing it. And if you need a quick, beautiful bulletin board or wall display, this project checks that box.
_______
Supplies To Collect
Gather the following supplies for this art activity:
8-inch diameter paper basket coffee filters
water-based markers
12-inch x 12-inch black cardstock paper
spray bottle
plastic tub
hot glue gun
_______
Follow me on Pinterest for more early learning ideas.
_______
Creating Watercolor Planets With Markers
First, flatten basket-shaped coffee filters, and set them on a table with water-based markers.
Invite little learners to decorate their paper circles any way they wish.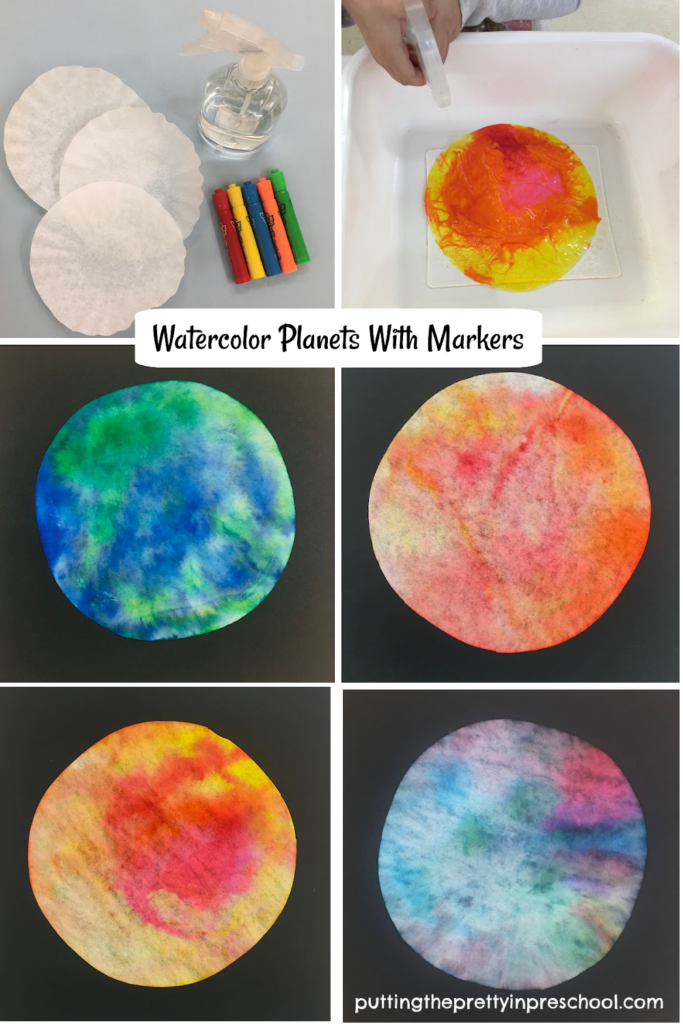 _______
Tip: Offer analogous colors, which are groups of three colors positioned next to each other on the color wheel. Because these colors complement each other, they work well in process art projects.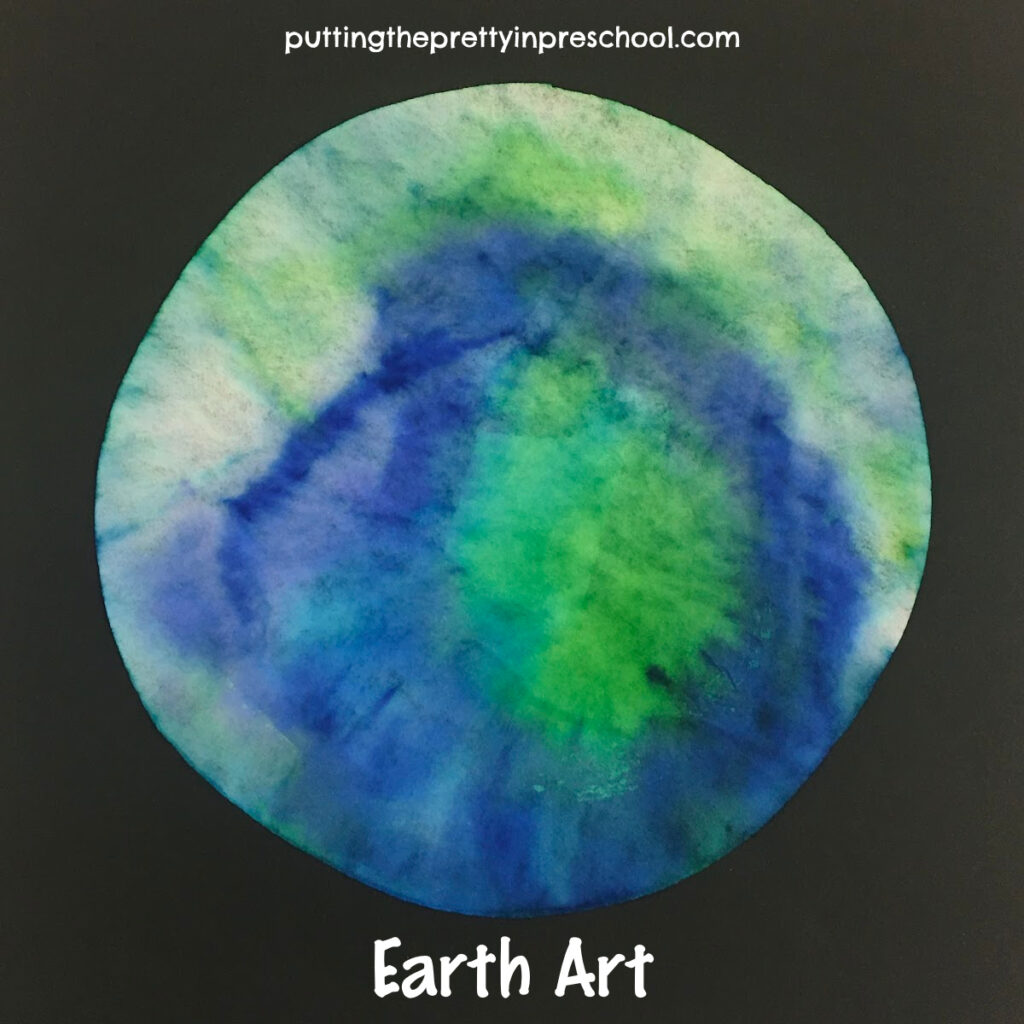 _______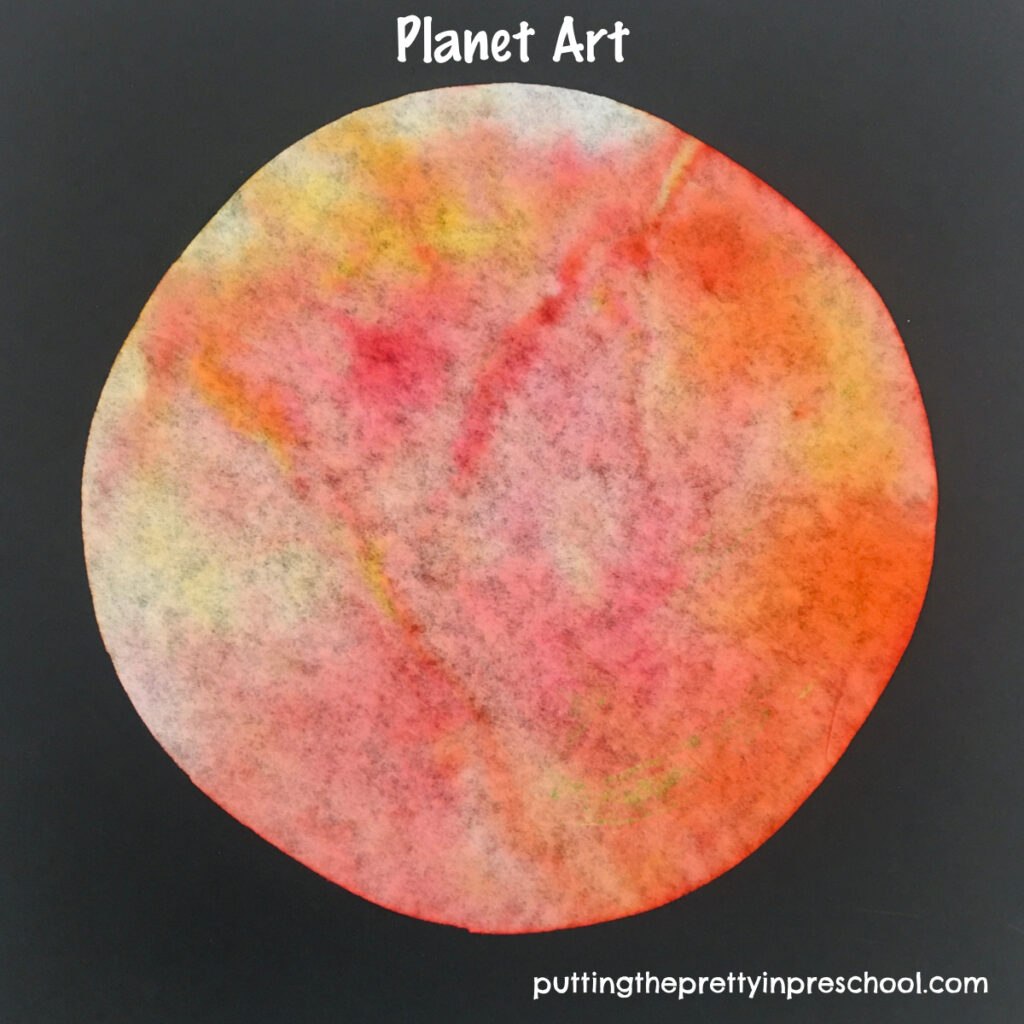 _______
Afterward, have everyone take turns wetting their project with a spray bottle filled with water. When doing this, place the decorated circles in a small tub to be sprayed.
Tip: Your little charges may want to soak their circular canvas with lots of water, but just giving the colorful coffee filters a few squirts results in nice art pieces for display.
Next, dry the paper circles on a flat surface covered with a plastic tablecloth or tarp.
Finally, mount the round planets on a 12-inch x 12-inch square piece of black cardstock, or sturdy paper that is 8 ½ x 11 inches in size. Using a hot glue gun works well.
This process art project looks amazing displayed in a group.
_______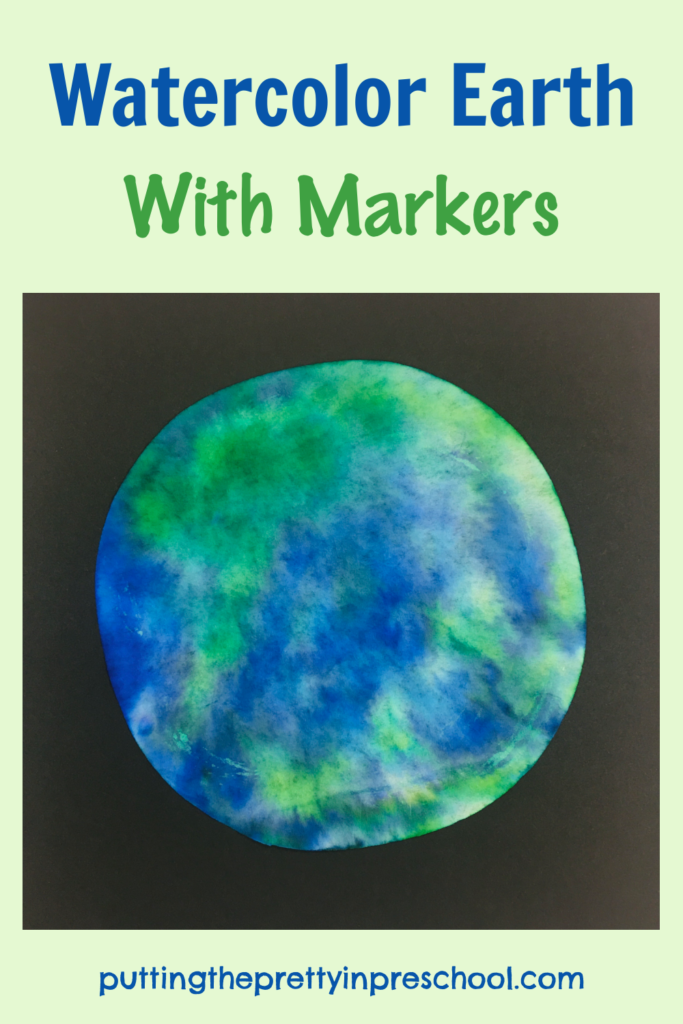 _______
More Watercolor Planet Process Art
Because little learners love the spraying water part of this art activity, invite them to make more colorful planets without restrictions. They may spray the color right out of the circles after decorating them, but they enjoy doing this soooo much. Have them try black or dark green markers. Early learners are sure to be excited about the new colors that will be revealed.
_______
Related: Earth Day Heart Art
_______
_______
You may also like: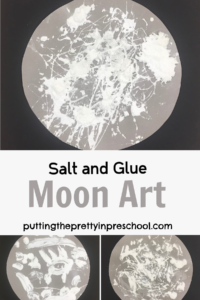 _______
Painting Striped And Spotted Sharks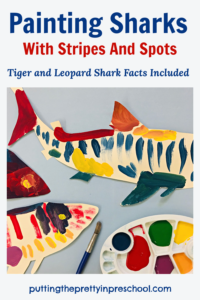 _______
Don't forget to share this post on Pinterest or your favorite social media channel. Sharing is caring!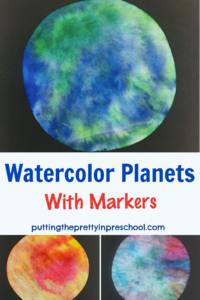 _______
© Annette Kaminsky   August 17, 2022
_______
Follow me on social media for more ideas: