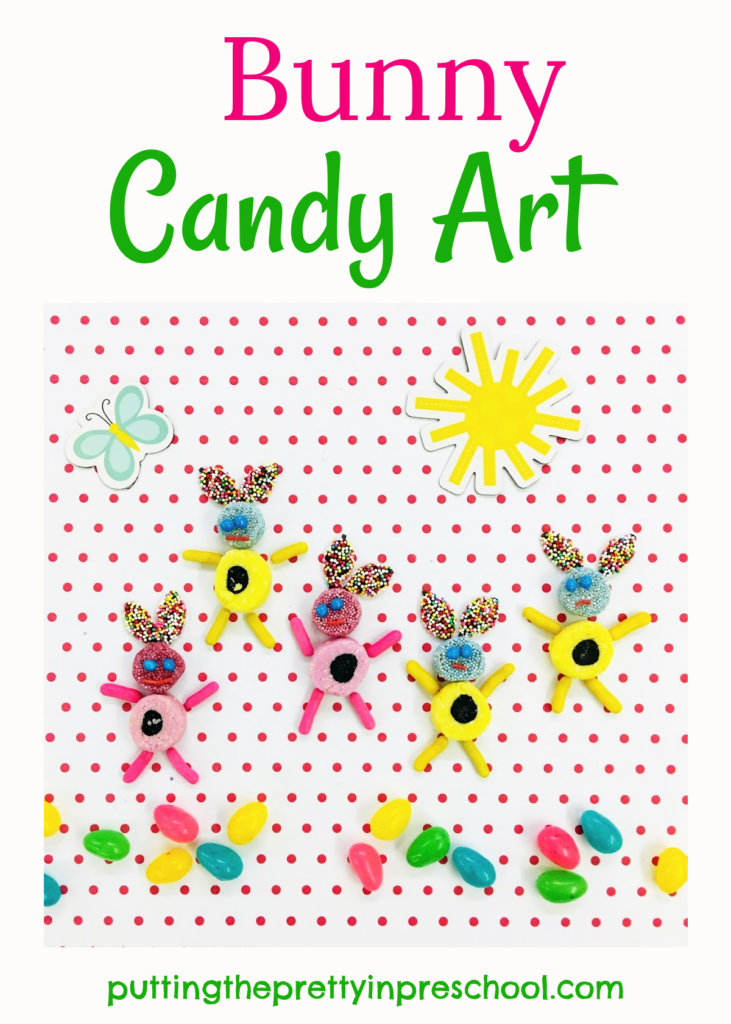 ---
Follow me on Pinterest for more ideas.
---
Along with Christmas and Valentine's Day, Easter is a prime time for sweet treats. Chocolaty treats are popular, as are fruity and sugary ones. And bunnies in all shapes and sizes (and bunny ears) are frequent subjects.
Bunnies can also be created from a candy mix. Your little learners would enjoy this challenge, so why not make happy hoppy bunny candy art with them?
---
Supplies To Collect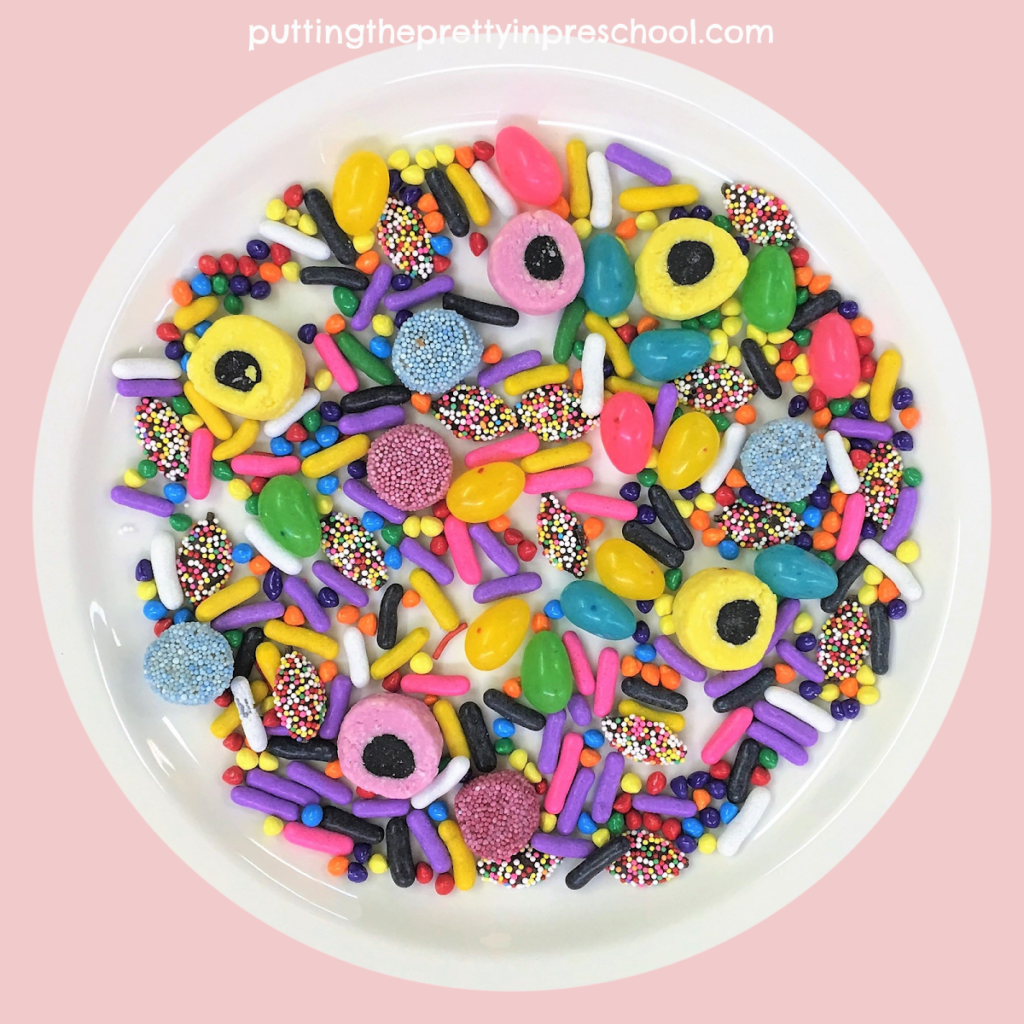 ---
licorice in assorted shapes and sizes
Easter jelly beans
candy or chocolate sprinkle covered bunny ears
candy sprinkles
12-inch x 12-inch cardstock paper
white glue
---
Making The Bunny Candy Art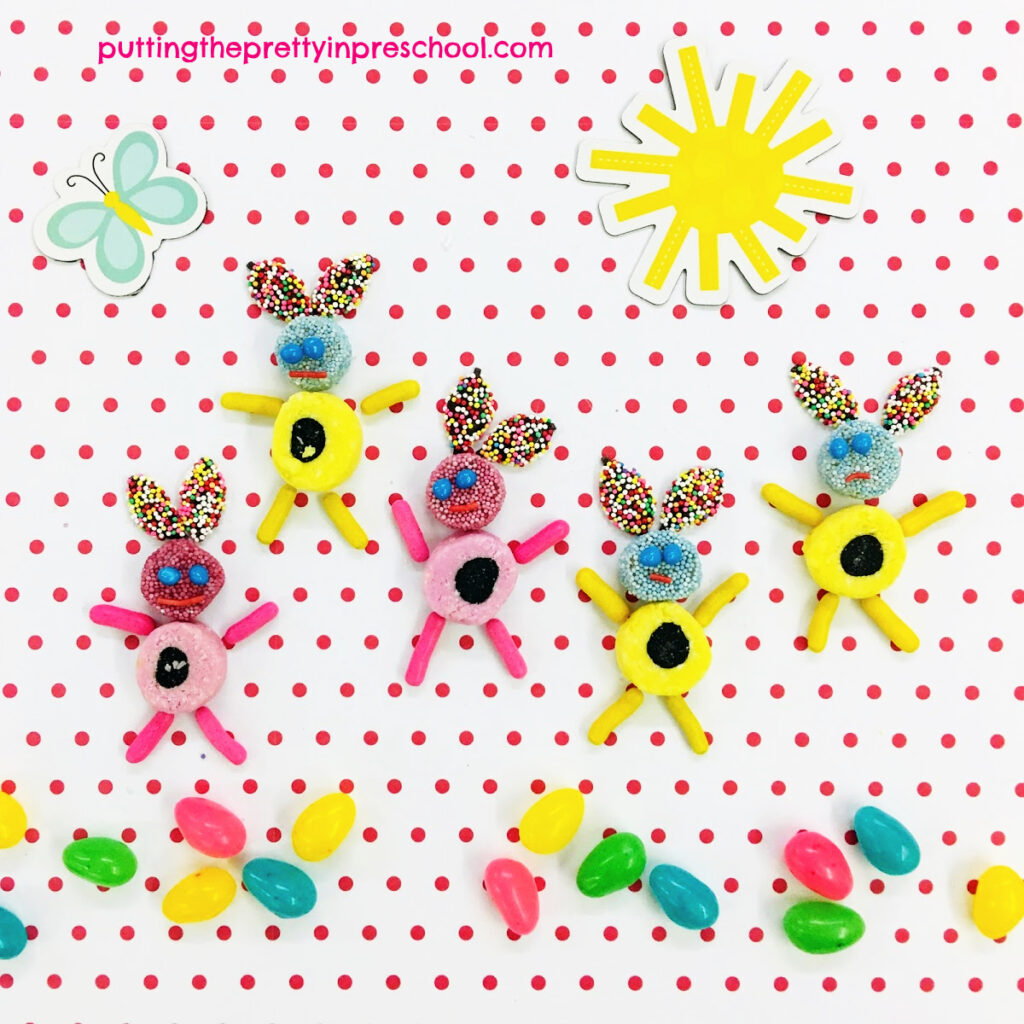 ---
Set out a sheet of 12-inch x 12-inch cardstock paper for each person participating. Give participants a plate of candy to create a bunny-themed collage with. In addition to incorporating the bunny ear treats, candy pieces can be bunny heads, bodies, arms, legs, eyes, and mouths. Jelly beans and sprinkles add color and additional shapes to the pictures.
Have everyone glue the candy designs down to make permanent pictures. Or save the sweet treats for a delectable candy tasting party.
---
Edible bunny ears were the inspiration for this activity. Aside from being used in an art project, they would look adorable on mini cupcakes…an idea I'm eager to try at my next preschool Easter party. If it is difficult to find them in a store, instructions for making white and pink chocolate bunny ears are available on The Cake Blog.
---
---
You may also like: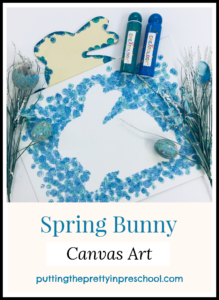 ---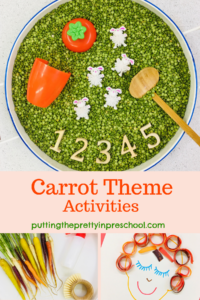 ---
Don't forget to share this post on Pinterest or your favorite social media channel. Sharing is caring!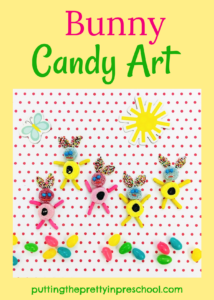 ---
© Annette Kaminsky March 20, 2021
---
Follow me on social media for more ideas: