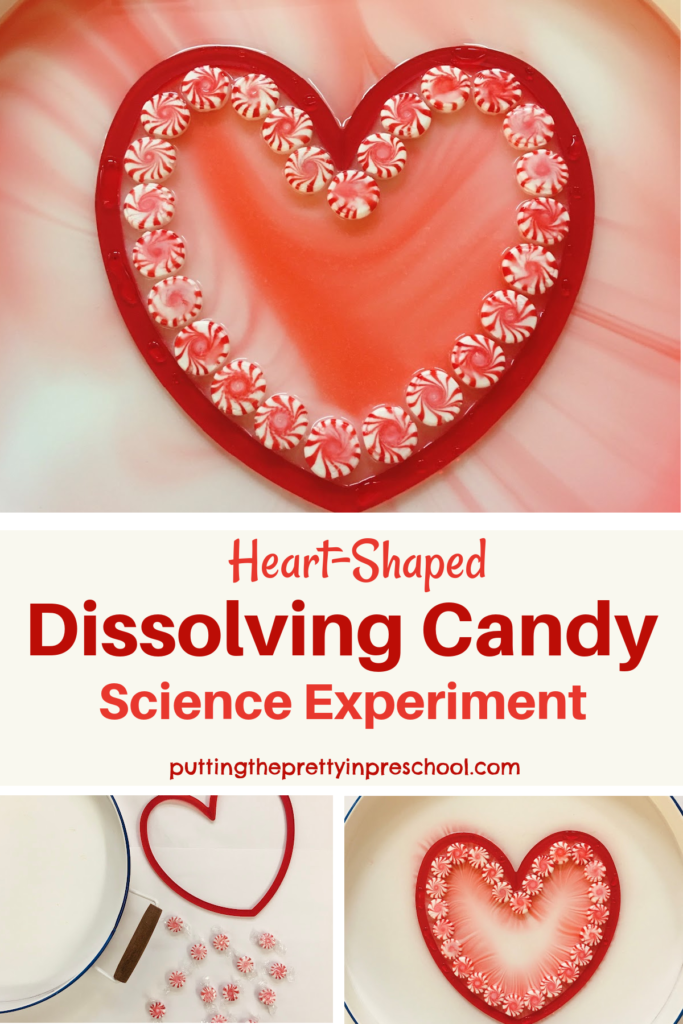 _______
Valentine's Day has passed, but it is Heart Month in Canada and the United States. So I am squeezing in this heart-shaped dissolving candy science experiment before I put all the valentine items away for the season. It's an easy and fun experiment for all ages, so be sure to give it a try.
_______
Follow me on Pinterest for more early learning ideas.
_______
Supplies To Collect
There are just four items to gather for this fascinating color experiment that I cannot get enough of:
round, square, or rectangular tray (white or clear)
striped red and white candies
plastic or wooden heart outline
measuring cup with a spout
_______
The Heart-Shaped Dissolving Candy Science Experiment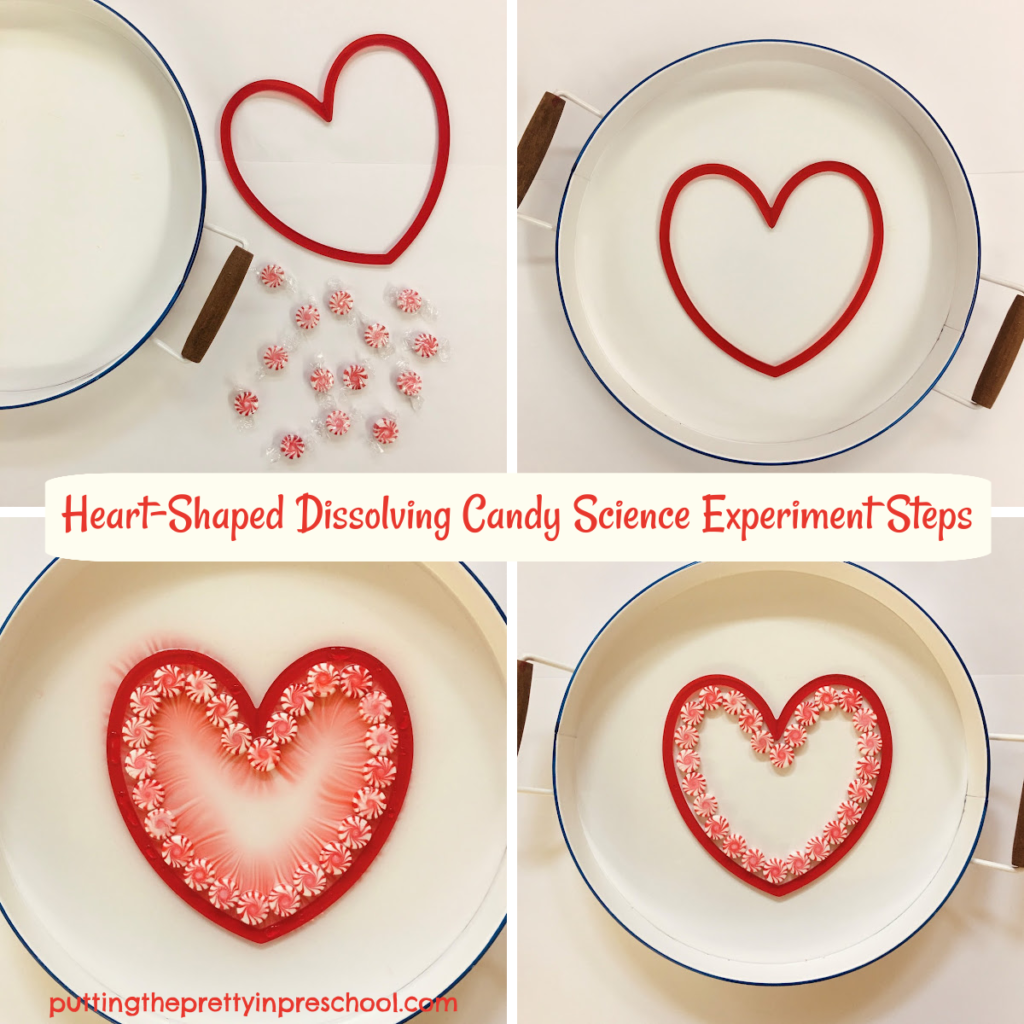 _______
First, pick a large heart outline. A wooden or plastic heart would work, or you could cut one from a generous piece of red craft foam. I used one that was previously part of a heart-themed wall hanging.
Place the outline in a white or clear tray that is slightly bigger than the heart.
Next, lay candies around the inside of the heart outline. Featured here are Starlight Mints purchased at a Dollar Store. They have flat sides, so seem destined for this experiment!
Then fill a 500 ml cup with a spout with warm water. Or use a large cup or water bottle.
Slowly pour the water into the bin. Add just enough liquid so the bottom is covered.
Watch what happens! And have your camera ready to snap some stunning pictures.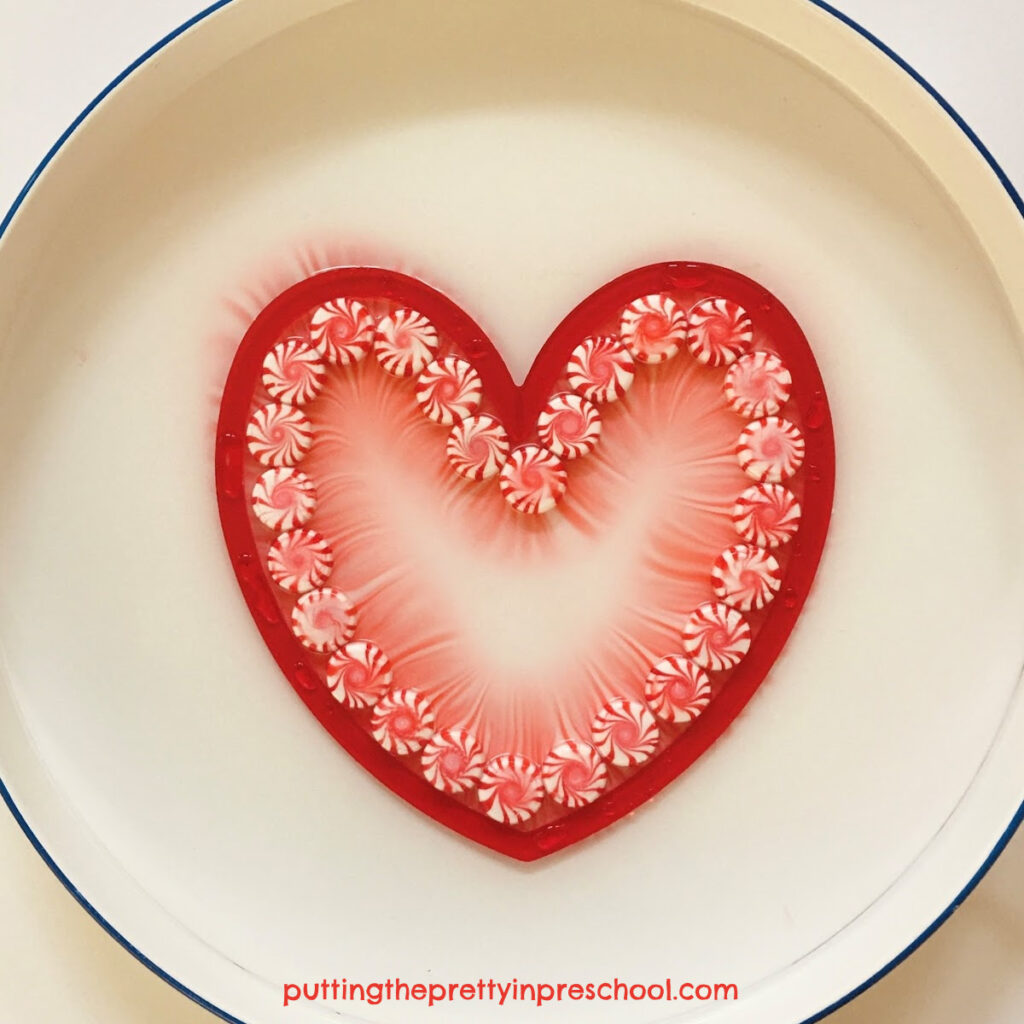 _______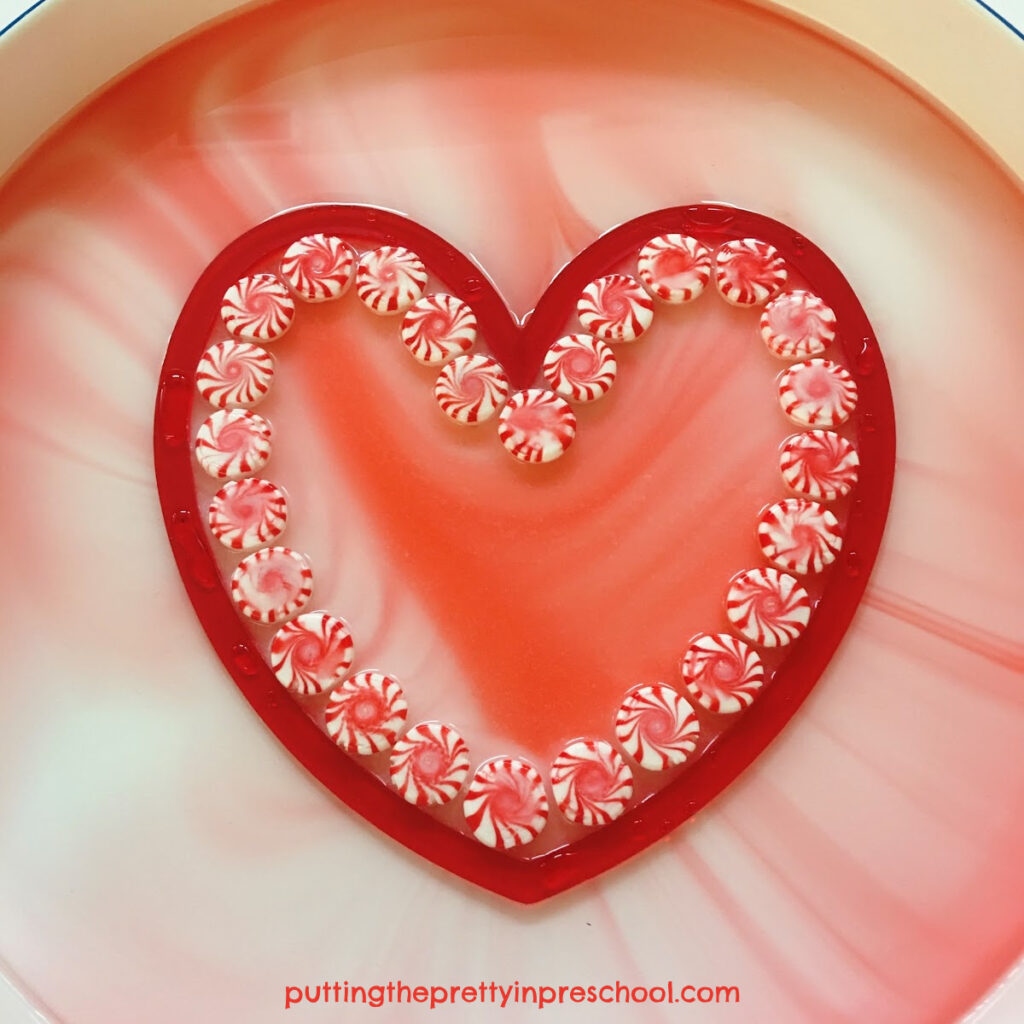 _______
For the science behind this experiment, visit my blogpost Candy Cane Science Experiment.
_______
Side Note: I wasn't sure what to call the heart shape I feature in this science experiment. One of the search words for suggestions I used was heart rims. Who knew that you could get heart-patterned rims for car tires!
If you give this heart-shaped dissolving candy science experiment a try, tag me on Instagram and I will share your post in my stories.
_______
Related: Blue Candy Cane Science Experiment
_______
[Read more…]

about Heart-Shaped Dissolving Candy Science