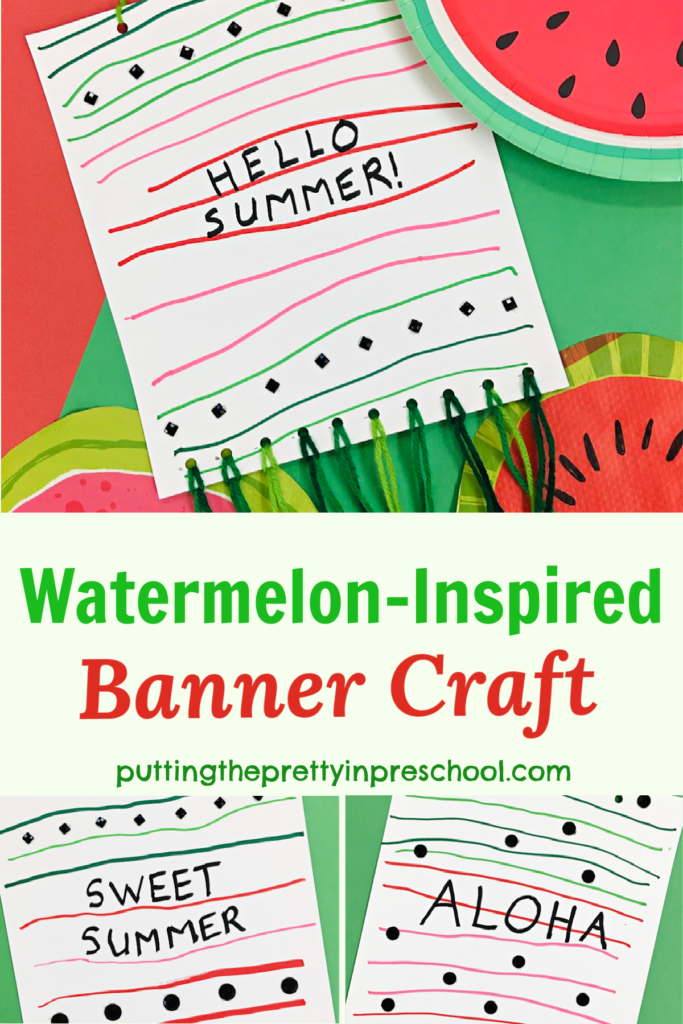 _______
Summers are short in our part of the world! And so at this time of the year, we savor every moment of the season. This watermelon-inspired banner craft loaded with stripes expresses an appreciation of warm summer days perfectly. It is easy for little learners to create, and requires very little preparation time.
Stripes always make a statement, whether in art, fashion, or home décor. Early learners get practice drawing horizontal ones in this fruit-inspired craft.
_______
Follow me on Pinterest for more early learning ideas.
_______
Supplies To Collect
Gather the following supplies for the watermelon-inspired banner:
broad line markers in shades of green, red, pink, and black
8 ½ x 11-inch white cardstock paper
black adhesive gems
green yarn
wiggly eyes
scissors
ruler
single hole punch
white glue
glue paddle
_______
Making The Watermelon-Inspired Banner Craft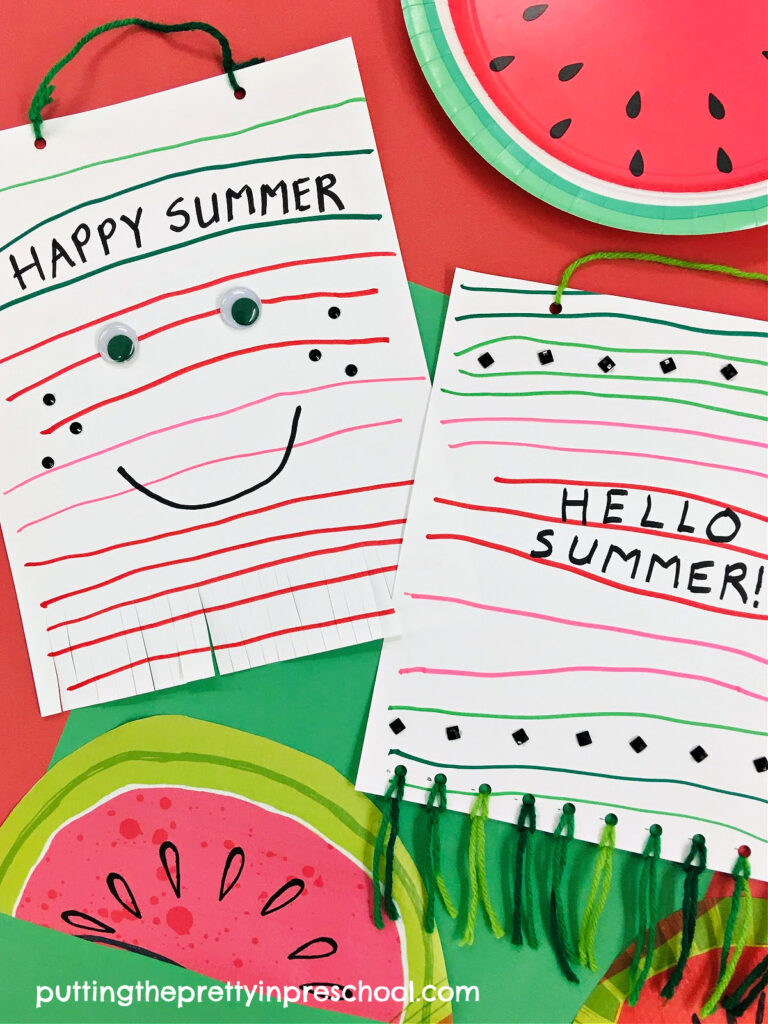 _______
This watermelon-inspired banner requires minimal preparation. The craft is great to introduce on a day you are short on time.
Just give each child participating a sheet of 8 1/2 x 11-inch white cardstock paper and broad line markers in shades of green, red, and pink.
Then, demonstrate how to draw horizontal stripes in green hues on the top of the paper, and red and pink ones on the rest. The lines do not need to be perfectly straight.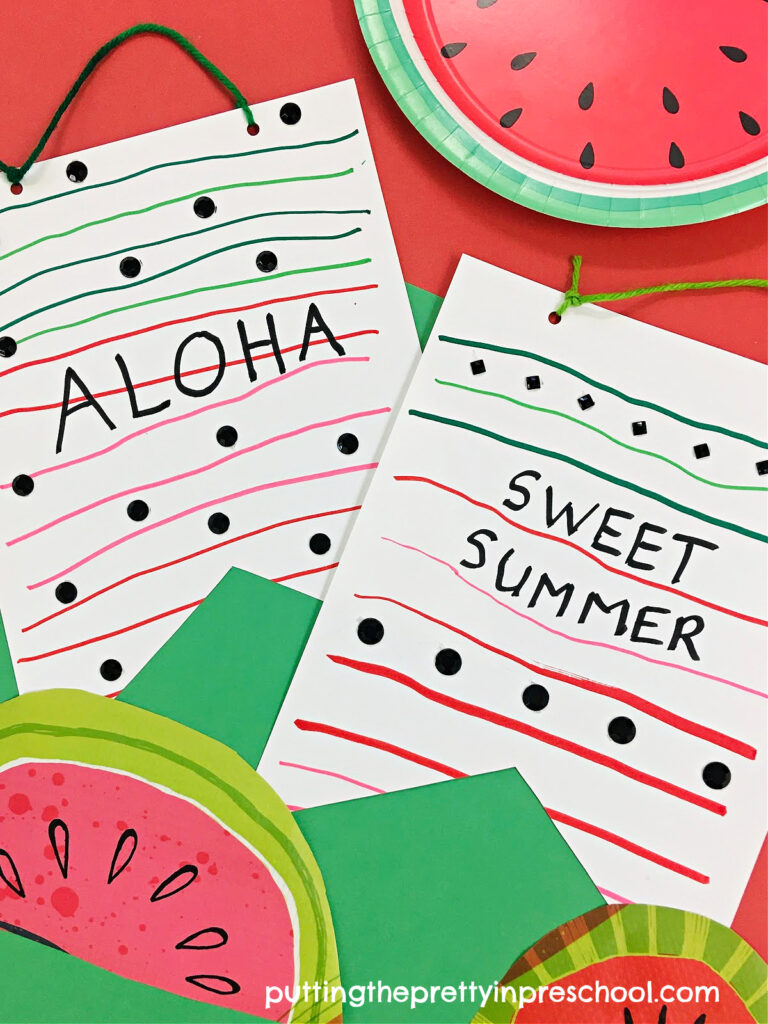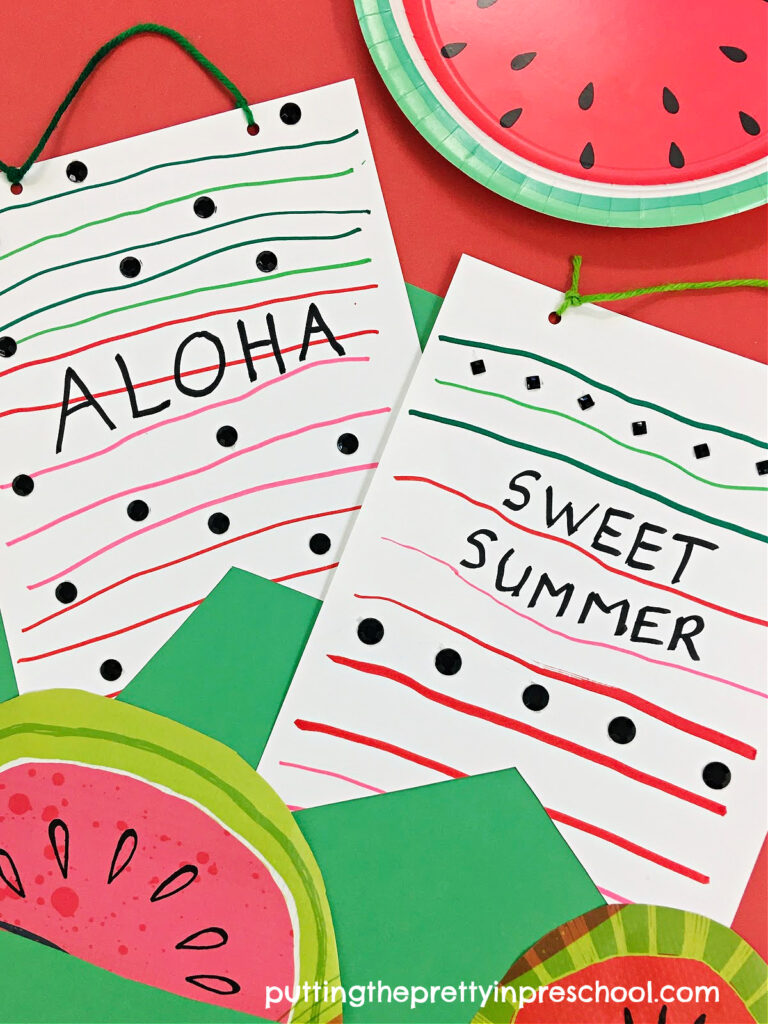 _______
After everyone has added stripes to their paper base, write a word or saying on each piece of art using a black felt pen. Word choices on the featured art projects are:
Hello Summer
Sweet Summer
Happy Summer
Aloha
_______
Choose one of the following three ways to finish the bottom of the hanging banner craft:
Have children cut a triangle shape from the bottom edge to make a pennant design.
Have children cut a fringe on the bottom using scissors.
Help children punch holes on the bottom and thread through a green yarn fringe.
As a finishing touch, invite little learners to add adhesive gem "watermelon seeds" to their craft.
_______
Happy Summer Banner Craft
For the "Happy Summer" banner theme, invite early learners to add two wiggly eyes with white craft glue after drawing the stripes. Then have them draw on a smile with a black broad line marker. A few black adhesive gems can be added afterward.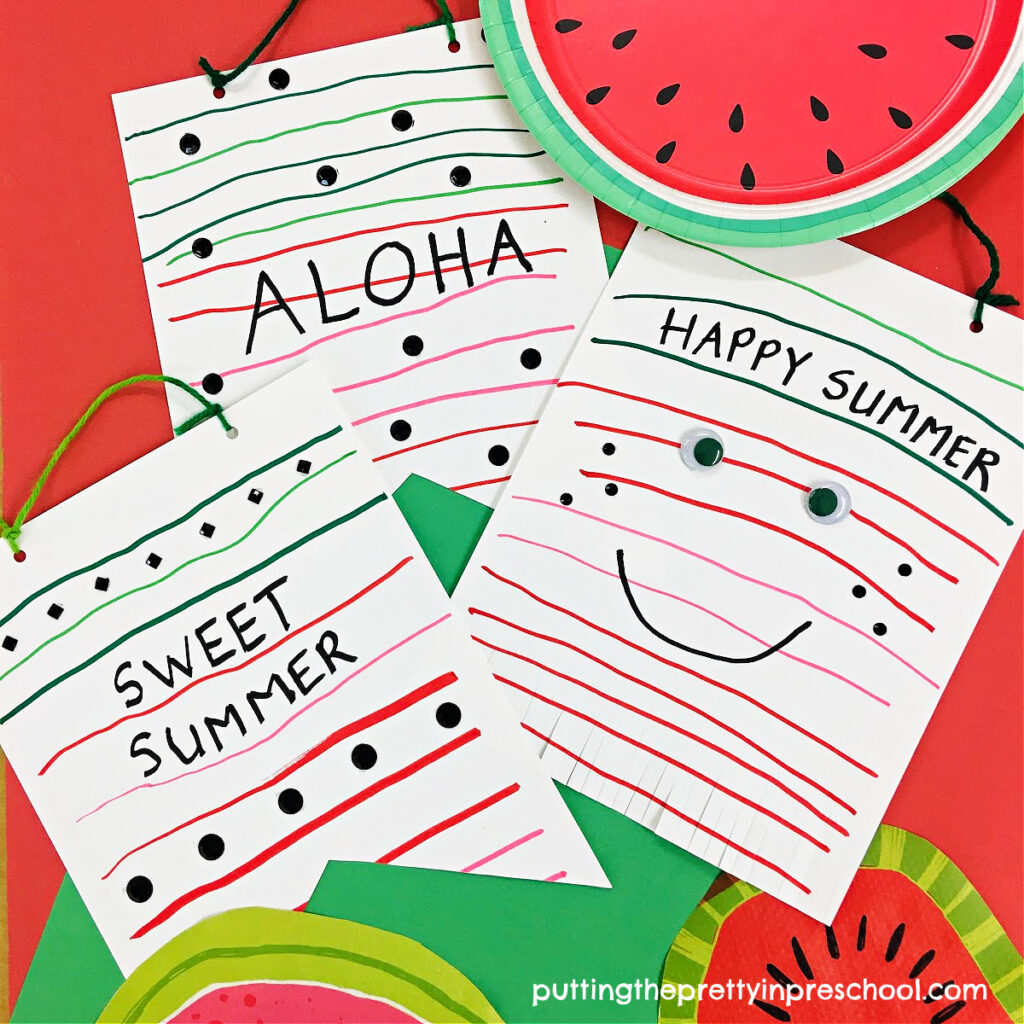 _______
This striped watermelon-inspired banner craft adds color and style to any area when displayed, and makes a celebratory summer decoration.
_______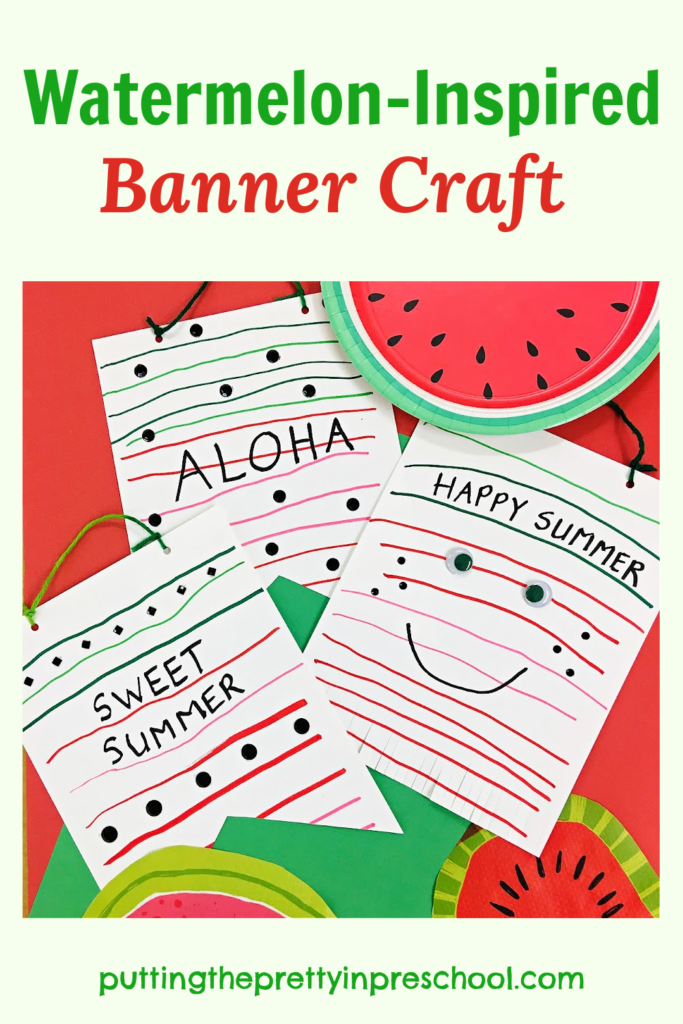 _______
Related: Three Black History Month Crafts
_______
_______
You may also like: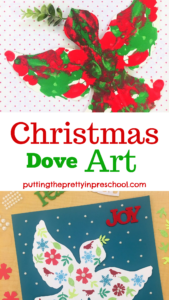 _______
_______
Don't forget to share this post on Pinterest or your favorite social media channel. Sharing is caring!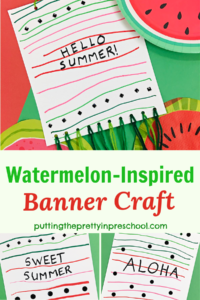 _______
© Annette Kaminsky   July 31, 2022
_______
Follow me on social media for more ideas: