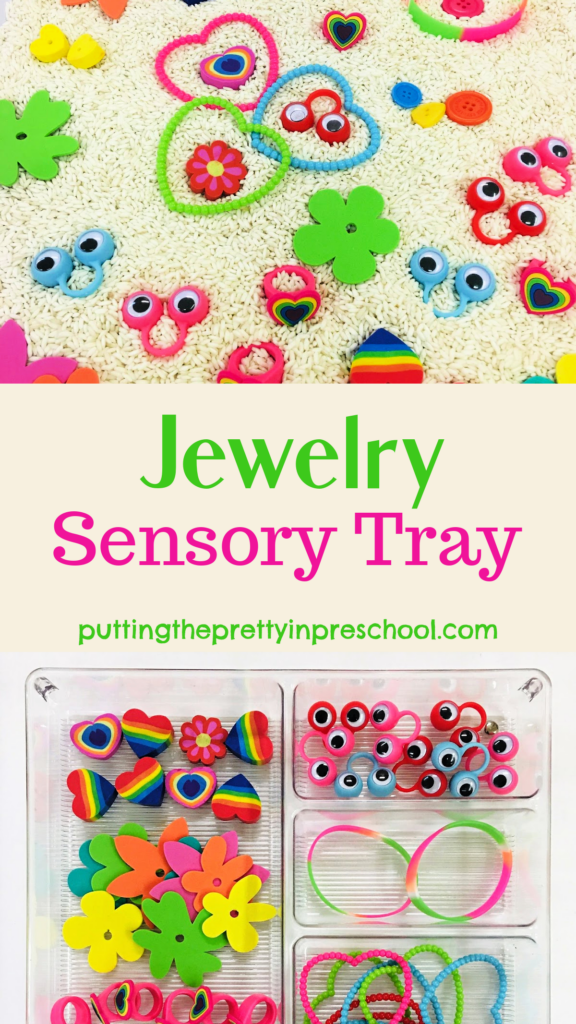 _______
If you have washable heart-themed children's jewelry pieces lying around or found some in a post-Valentine's Day sale, they can have a go in a jewelry sensory tray. Add a few complimentary colored loose parts, and your early learners will be eager to explore the tray.
_______
Loose Parts For The Tray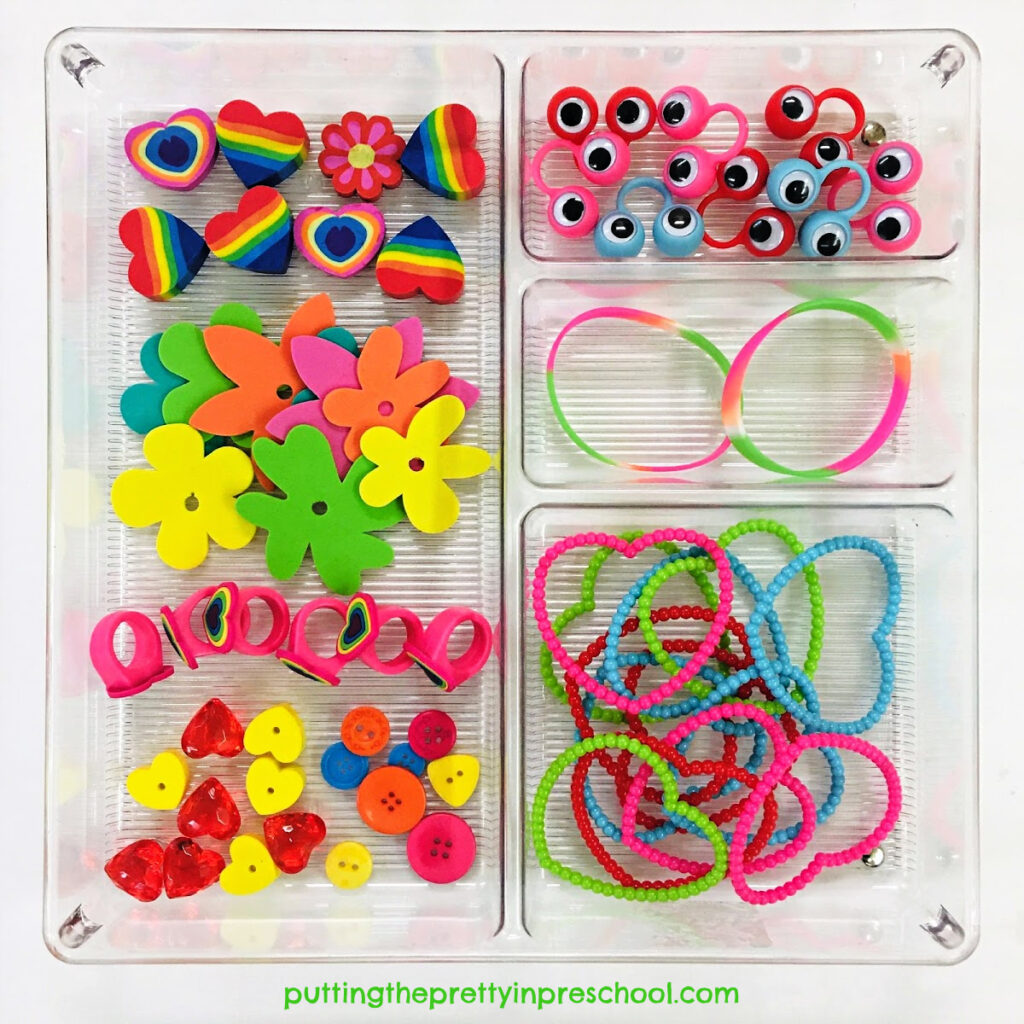 _______
heart bracelets
color block silicone bracelets
rainbow heart rings
wiggly eye rings
rainbow heart erasers
foam flowers and hearts
gem hearts
flower eraser
buttons
This tray has loose parts in a variety of cheery colors, taking it beyond Valentine's Day.
_______
Making The Jewelry Sensory Tray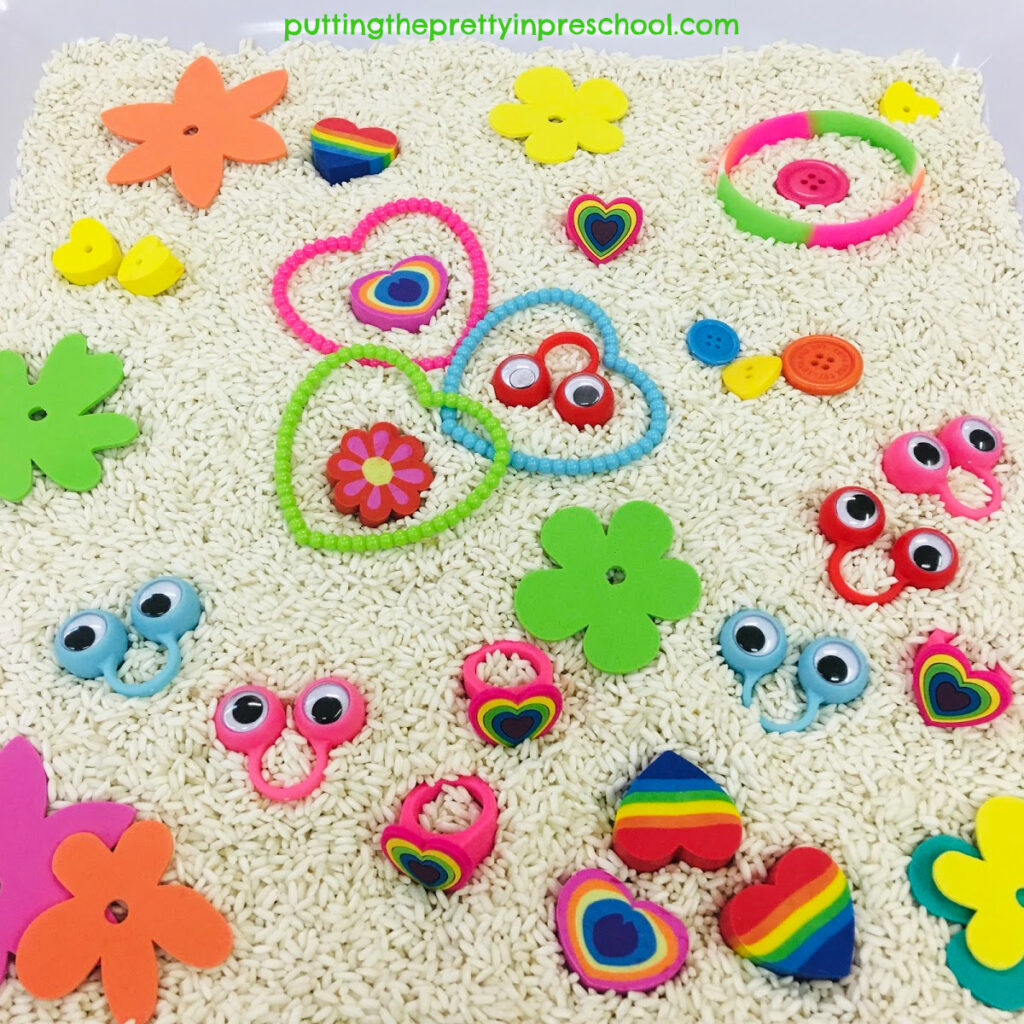 _______
Pick a tray large enough for a few children to play in.
Add a layer of rice. I feature glutinous rice. I love it because it is super white.
Spread the heart jewelry and complimentary colored loose parts in the tray. Invite your early learners to explore the tactile center.
This sensory tray idea also works for individual play. Just divide the supplies into a portion for each child and add them to smaller trays.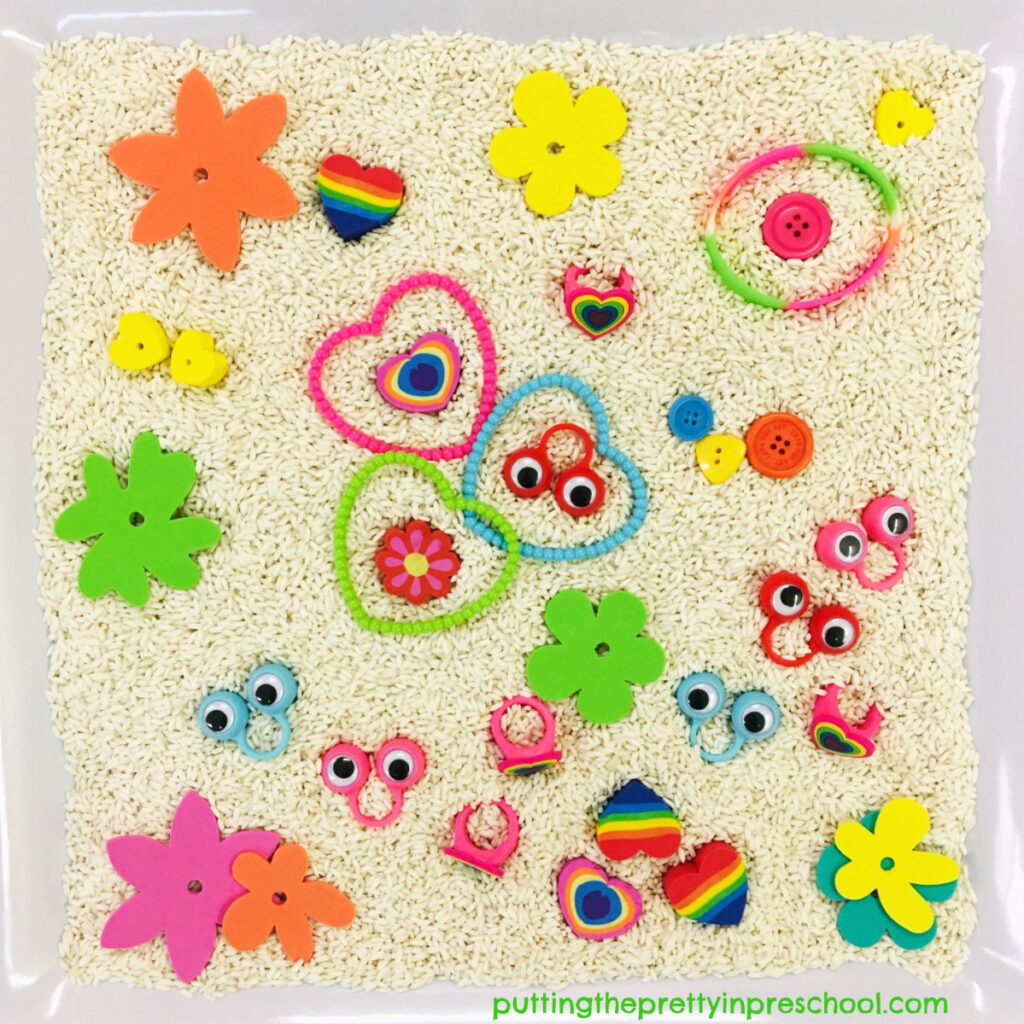 _______
Related: Valentine's Day Musical Instruments
_______
_______
You may also like:
_______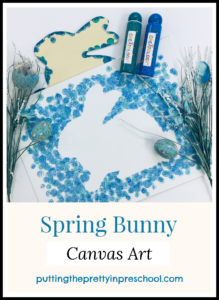 _______
Artist Inspired Paint Mixing Project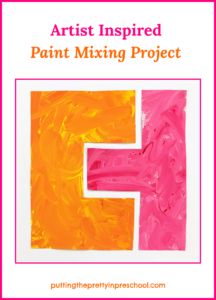 _______
Don't forget to share this post on Pinterest or your favorite social media channel. Sharing is caring!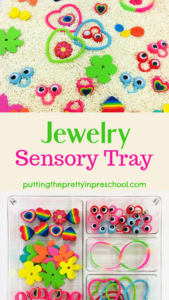 _______
© Annette Kaminsky February 15, 2021
_______
Follow me on social media for more ideas: