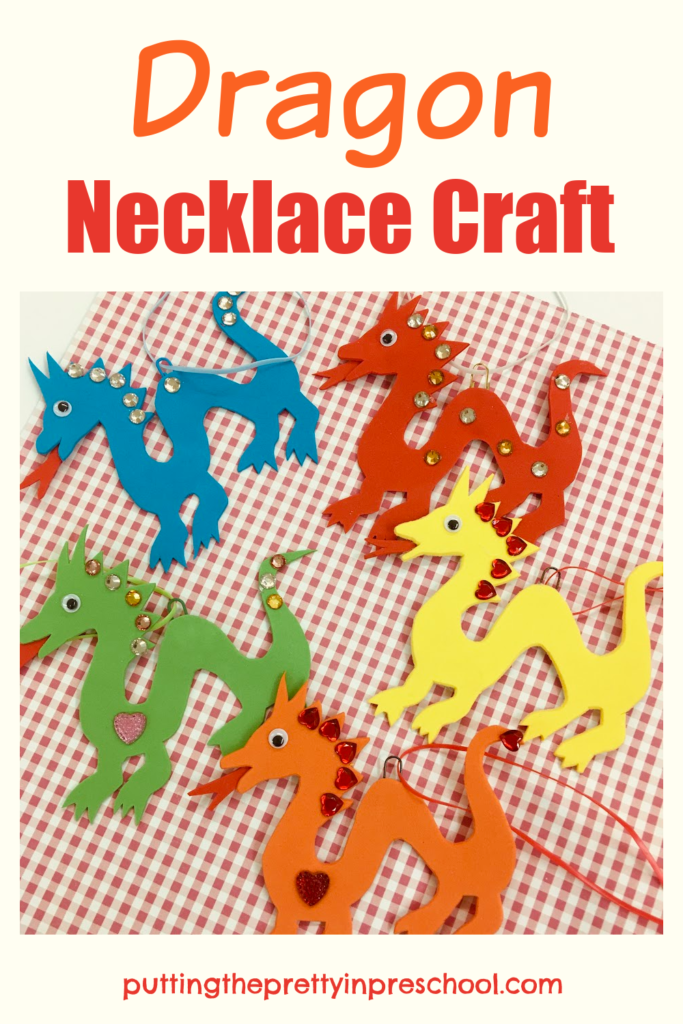 _______
The first few weeks of this year have gone by so fast! Between winter, Chinese New Year, and Valentine's Day, there have been so many activities to choose from. This dragon necklace craft was meant to be completed in early February for Chinese New Year, but time didn't permit. And so my little learners will be making it next week.
Dragons are seen as positive creatures in Chinese culture. They symbolize wisdom, power, and prosperity, as well as fertility, long life, and good luck. Dragon dances are a big part of Chinese New Year celebrations. And since the new year festivities happen around the same time as Valentine's Day, hearts are the perfect embellishment to be included in the dragon jewelry craft.
_______
Follow me on Pinterest for more early learning ideas.
_______
Supplies To Collect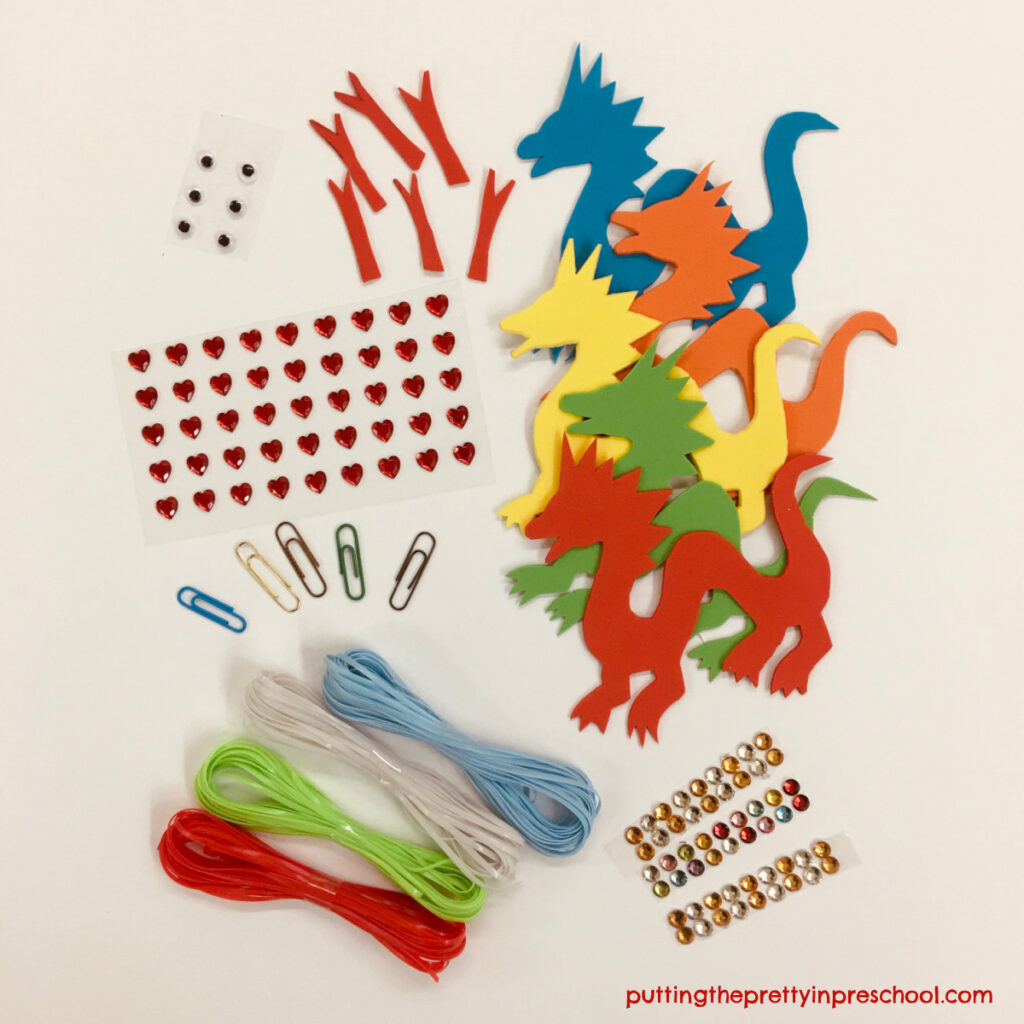 _______
For these colorful dragon necklaces, gather the following supplies:
thick craft foam in colors of choice
wiggly eyes
adhesive round and heart-shaped gems
lacing string
small paper clips
scissors
hot glue gun
_______
Making The Dragon Necklace Craft
To start the project off, cut small dragons from craft foam colors of choice.
_______
If desired, you can download this free template.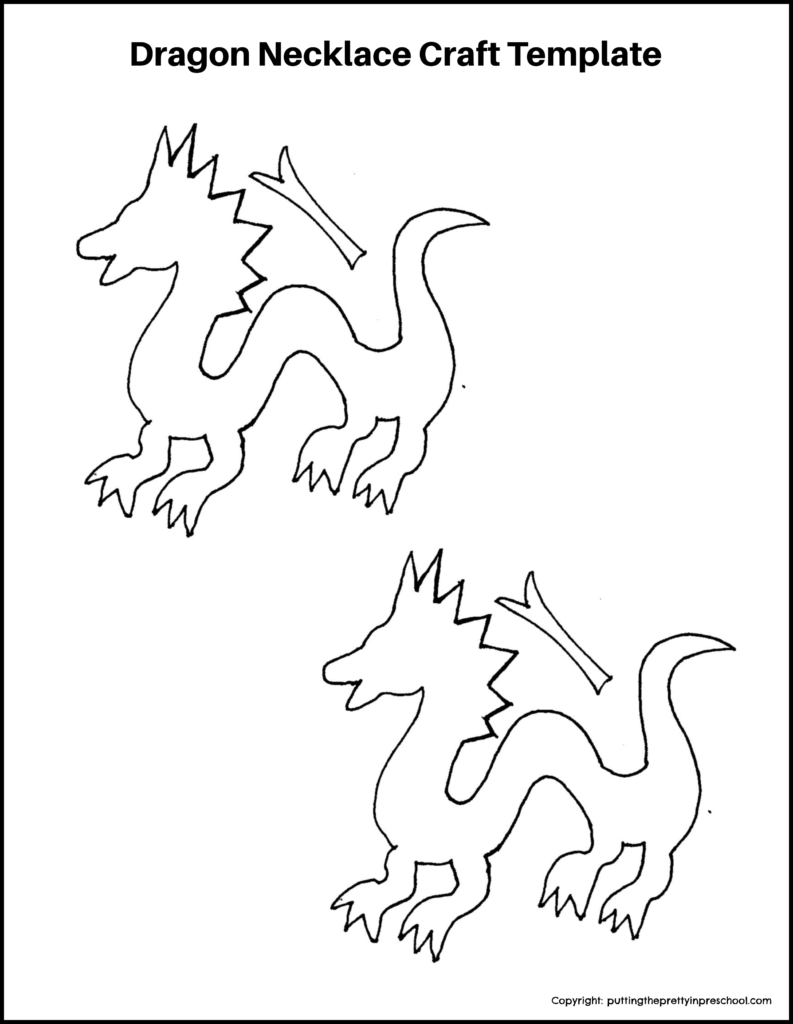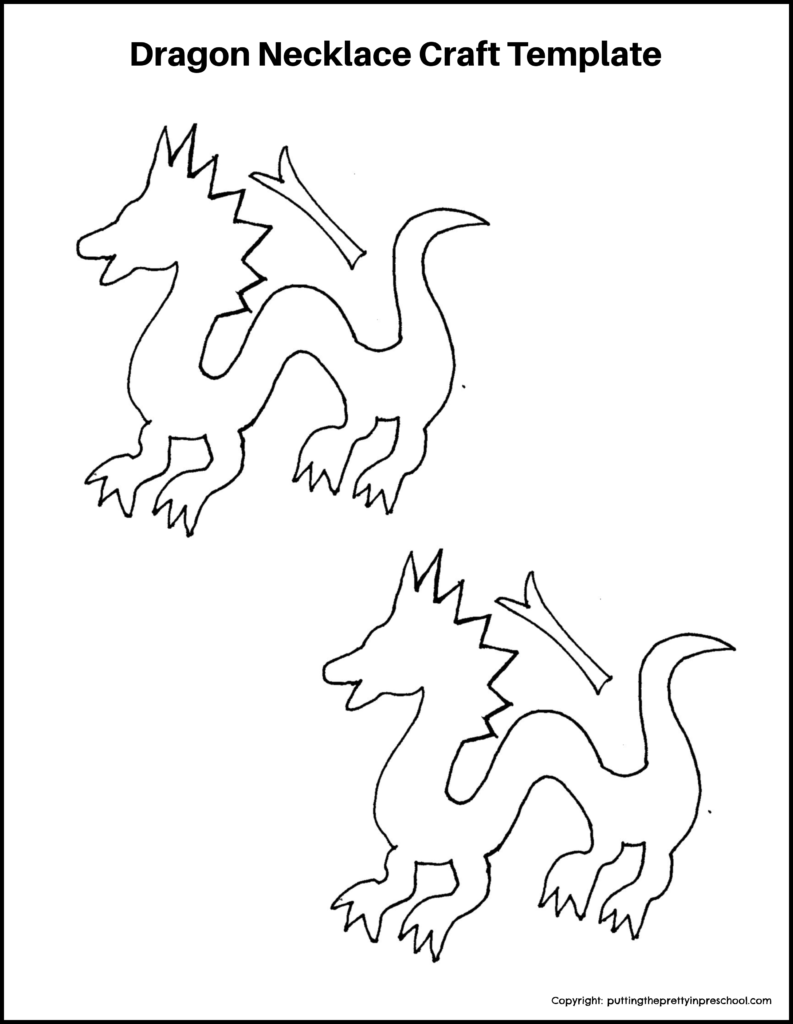 _______
This printable is for individual or one classroom use only.
_______
Invite little learners to decorate a dragon with sticker gem hearts and circles.
Next, use a hot glue gun to add a wiggly eye and tongue to each dragon, and a paper clip to the back.
Then cut lacing string into 26-inch lengths. Loop the cut string through the paperclips, and tie the ends together. Make sure to adjust the length of the strings so the necklaces fit properly.
Allow your little charges to wear their creations. Have a camera ready to snap some pictures.
Note: You can choose red or gold craft foam for the dragons in this craft, as they are traditional Chinese New Year colors. Or you could offer foam dragons in a variety of colors.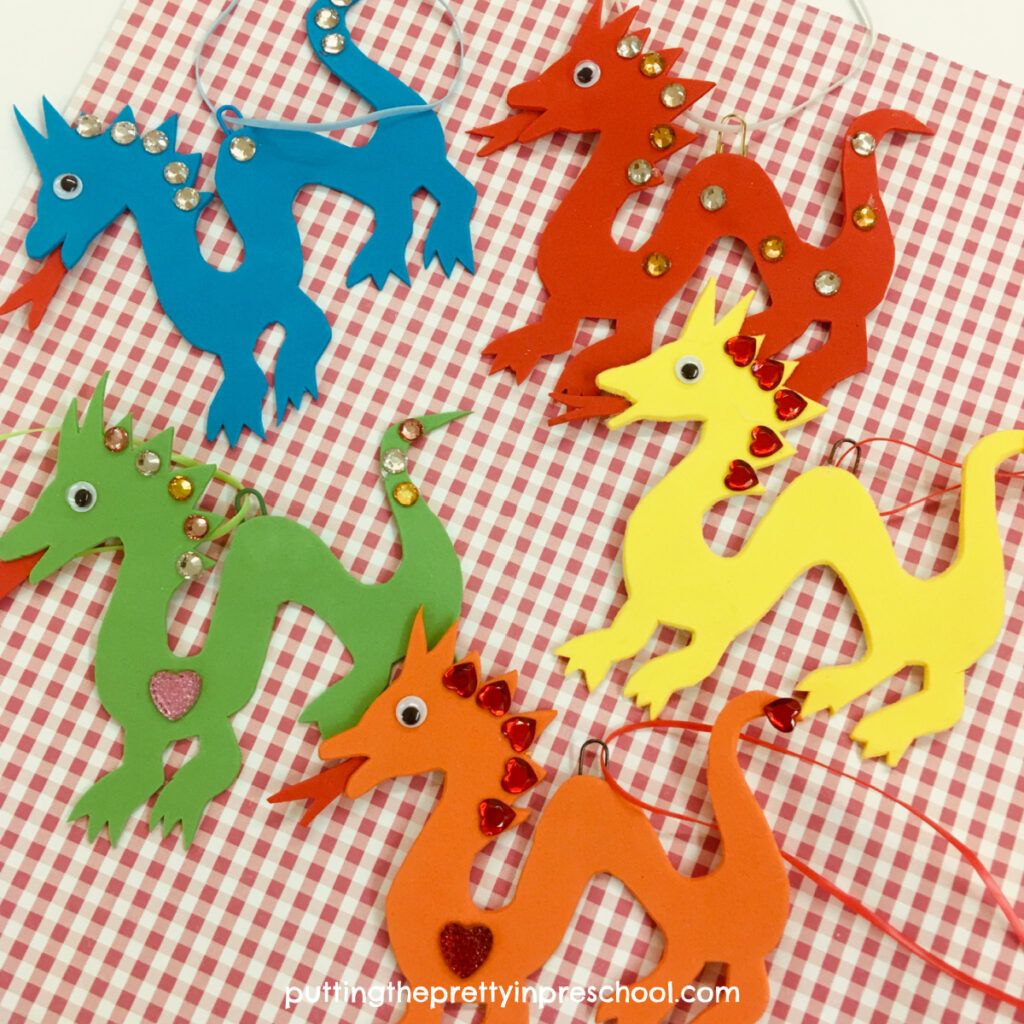 _______
Color Meanings In Chinese Culture
The dragon necklace craft in this post is featured in red, yellow, green, blue, and orange colors. Here's what these colors mean in Chinese culture.
Red symbolizes excitement, good fortune, and happiness.
Yellow stands for royalty and prosperity.
Green represents harmony, health, and spring.
Blue symbolizes growth, optimism, and peace.
Orange represents harvest, happiness, and celebrations.
_______
Whether children perceive dragons to be scaly, scary, and fire-breathing, or friendly and helpful, they'll be super excited to make and wear this craft.
_______
Related: Bat Necklace Craft
_______
[Read more…]

about Dragon Necklace Craft