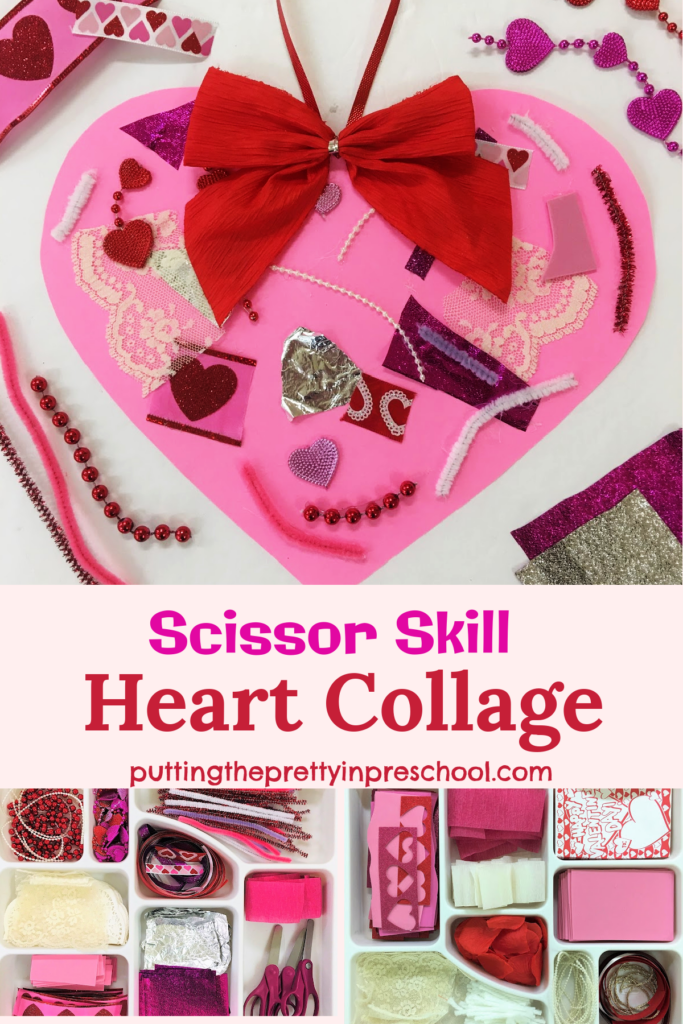 ---
A simple but effective activity to plan is a scissor skill heart collage invitation. Early learners will be able to explore luxurious craft supplies with unique properties and textures and complete a display-worthy project.
---
Craft Supplies To Collect
Gather craft supplies that can be cut and glued in the color scheme of your choice. I feature traditional Valentine's Day hues, but any color scheme would work beautifully. Cut the materials a little smaller if desired, but keep them large enough for little ones to trim some more.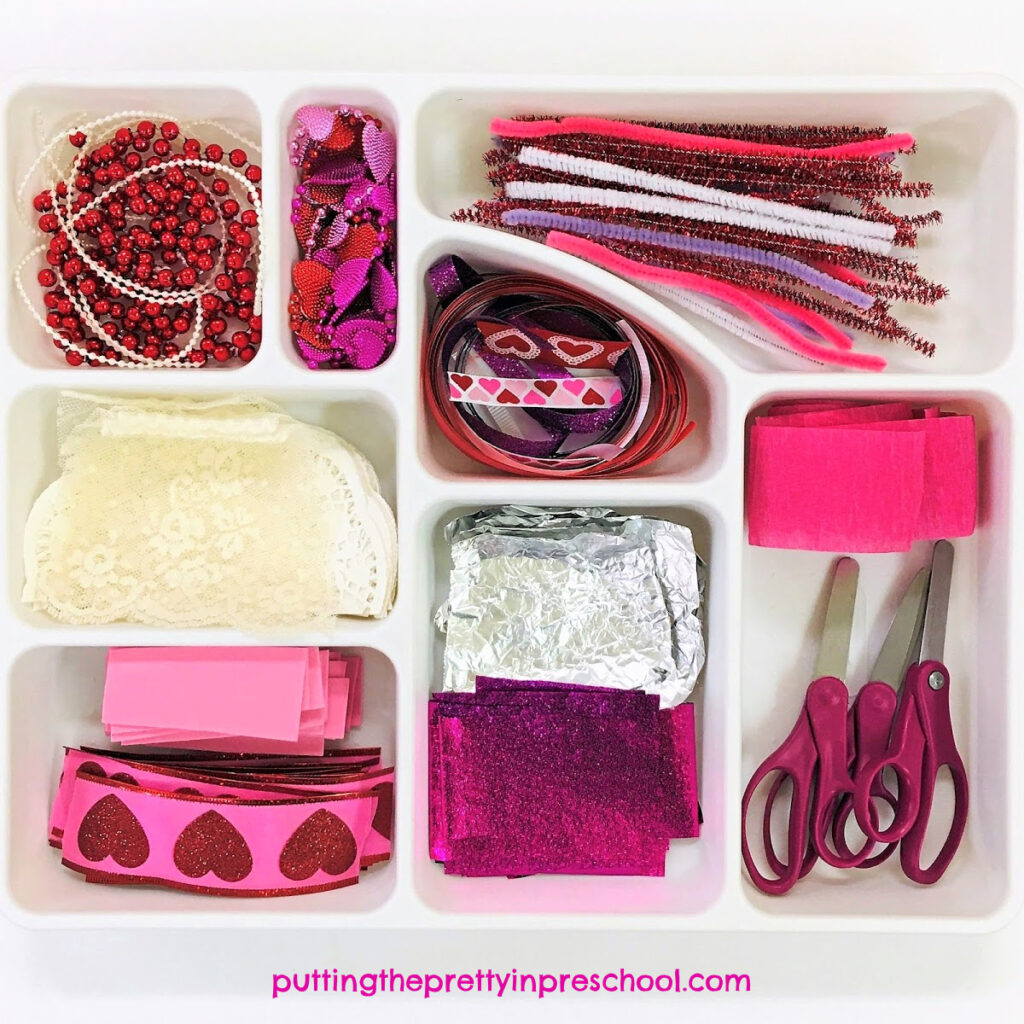 ---
Included in this first compartment tray are:
pipe cleaners
crepe paper
tin foil
metallic purple paper
foam strips
heart patterned ribbon strips
thin and thick ribbon strips
lace
paper doily pieces
white and red bead garland
heart garland
scissors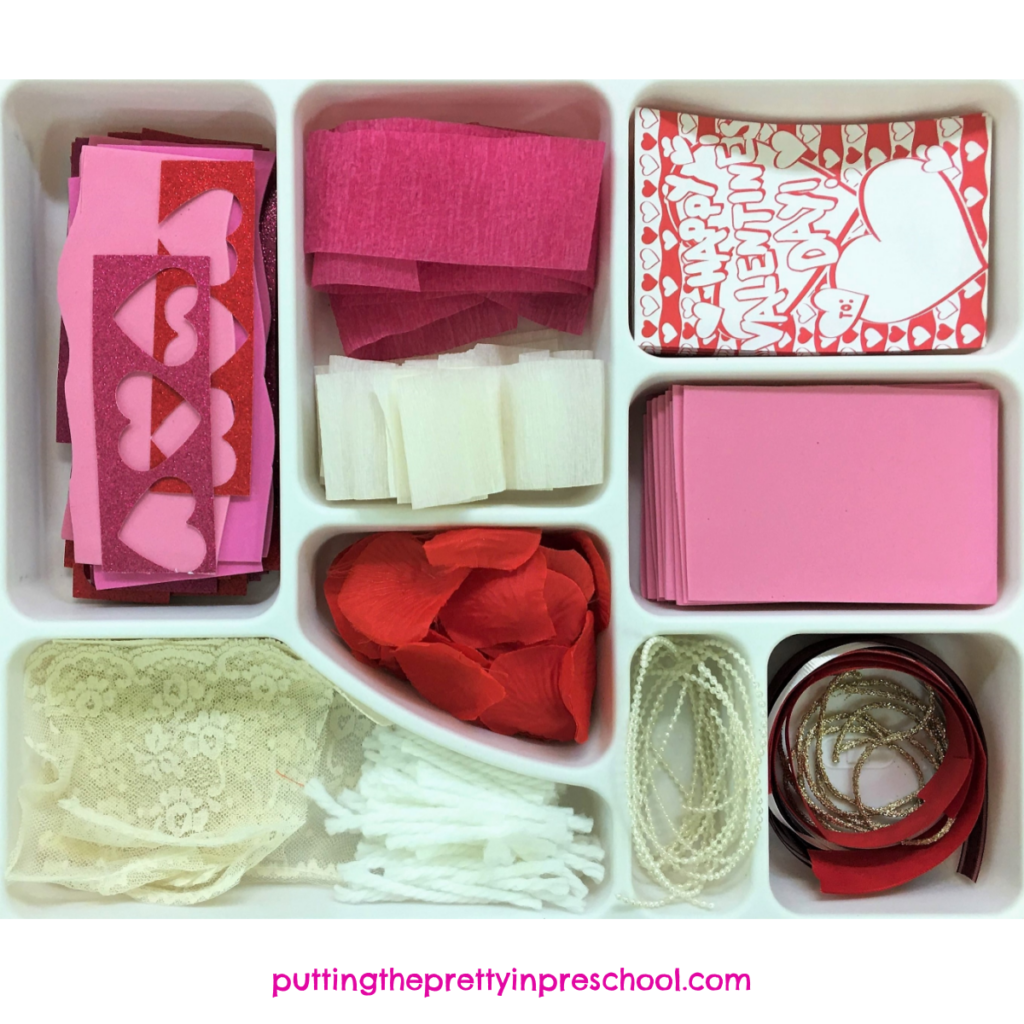 ---
This second craft supply tray holds:
pink and white crepe paper
rose petals
foam pieces
Valentine's envelopes
white yarn
cream lace
paper strips
red, gold and white ribbon
white bead garland
---
Making The Heart Collage Projects
Cut large hearts from fadeless construction paper.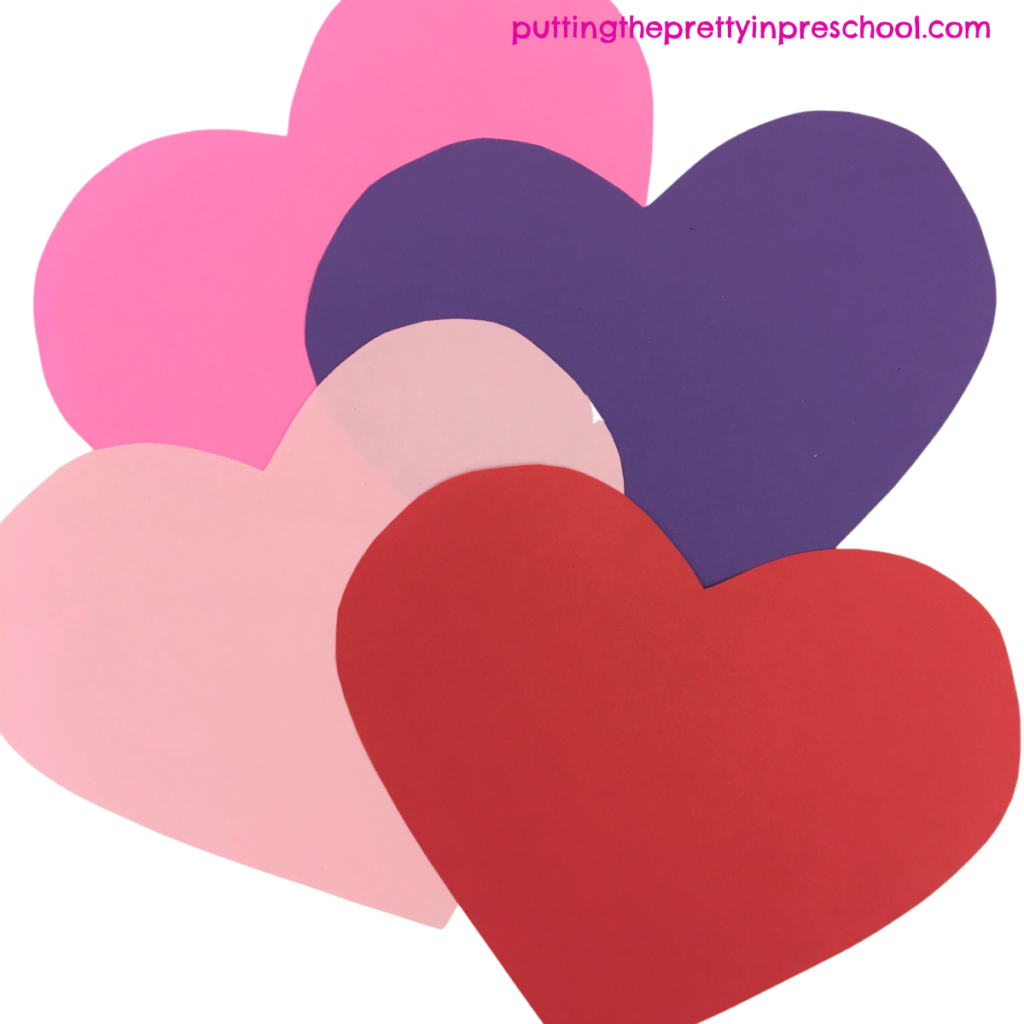 ---
Divide up the craft supplies into small trays.
Set up stations with a craft supply tray, pair of scissors, paper heart, white glue, and glue paddle.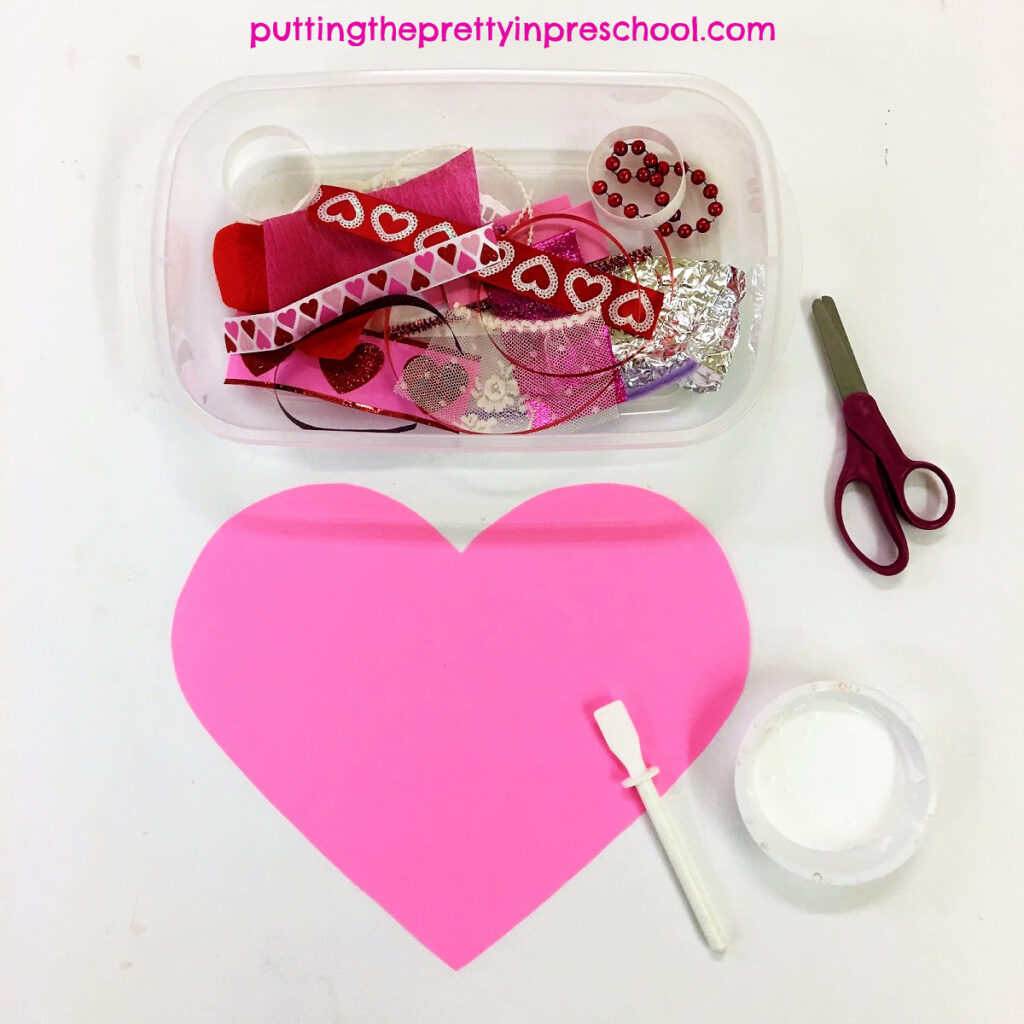 ---
Invite early learners to cut the supplies and glue them onto their heart.
After the embellished hearts dry, hot glue a bow on to each one. Add loops of thin ribbon for hanging the crafts.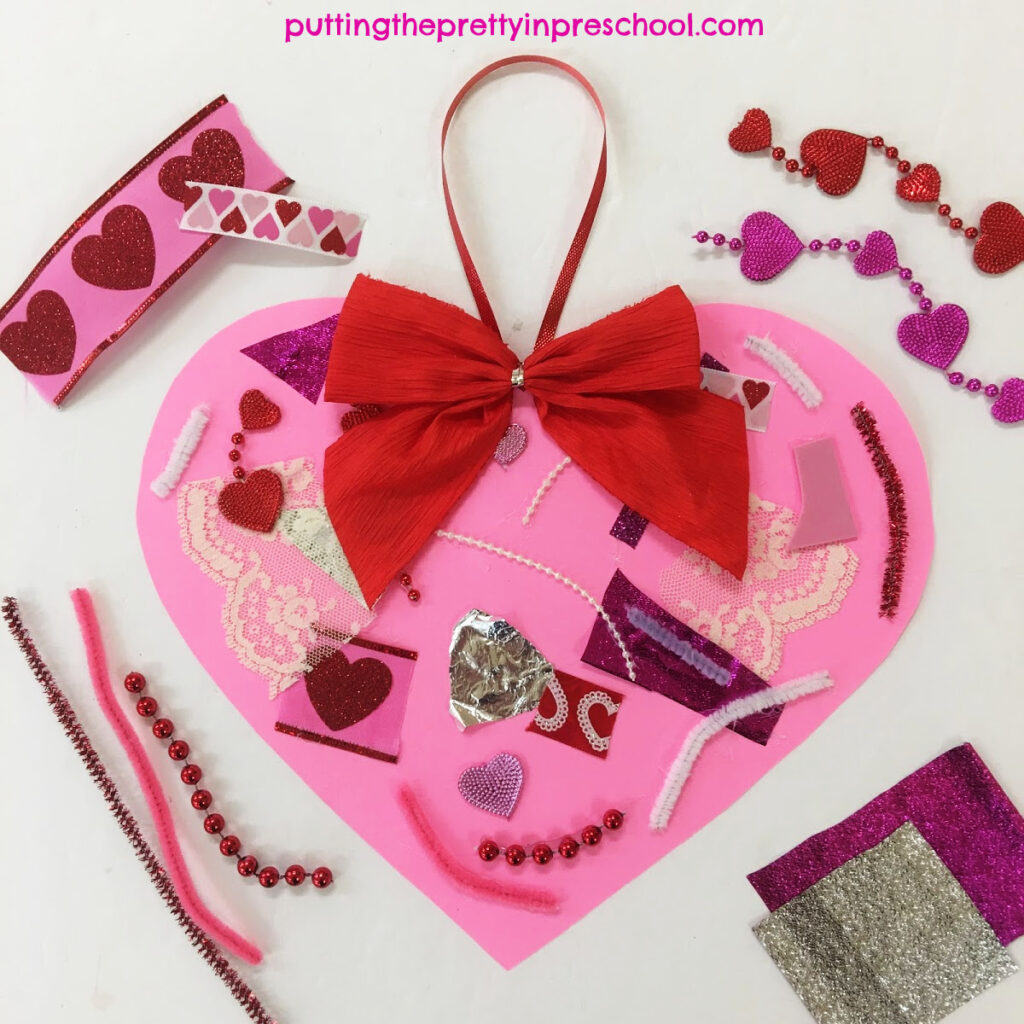 ---
This scissor skill heart collage project gives little ones a chance to strengthen their finger muscles while learning how to cut and glue a variety of craft supplies. And the collaged hearts are sure to be treasured by loved ones.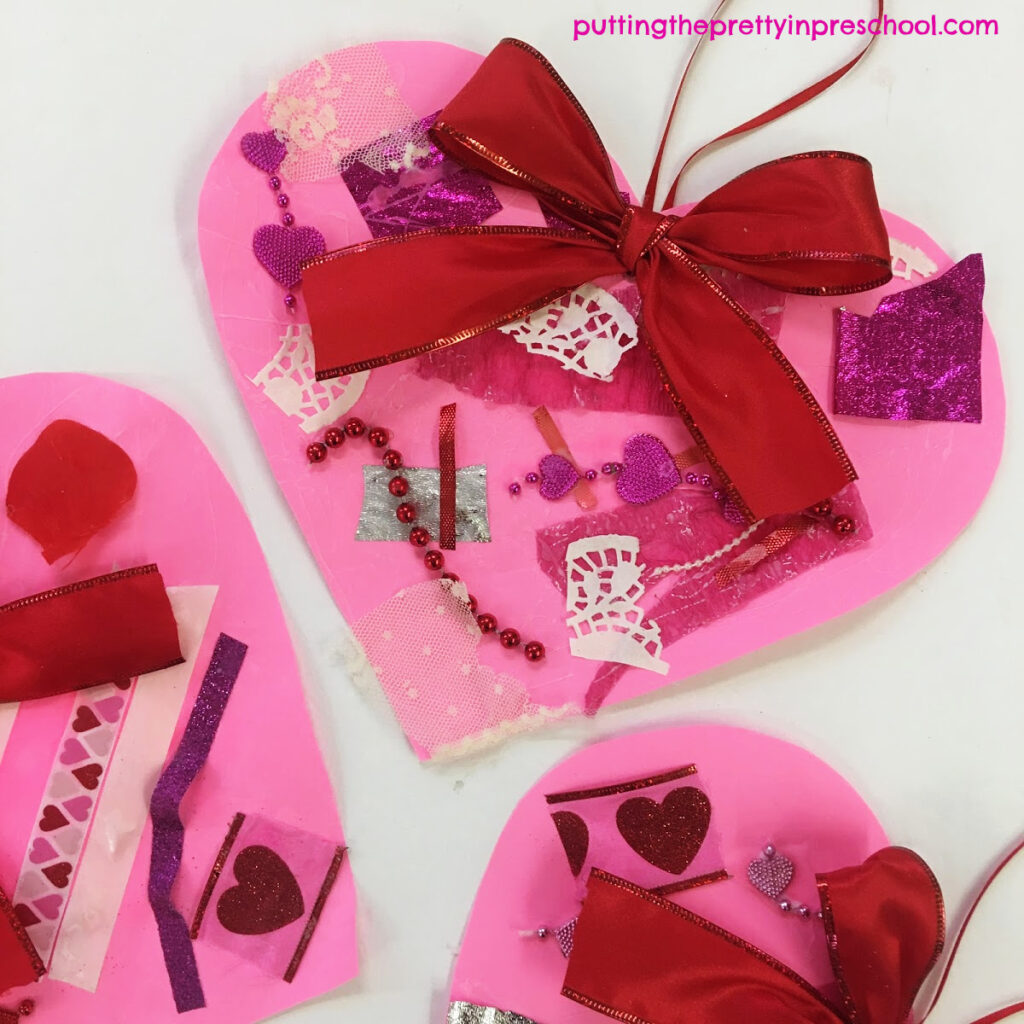 ---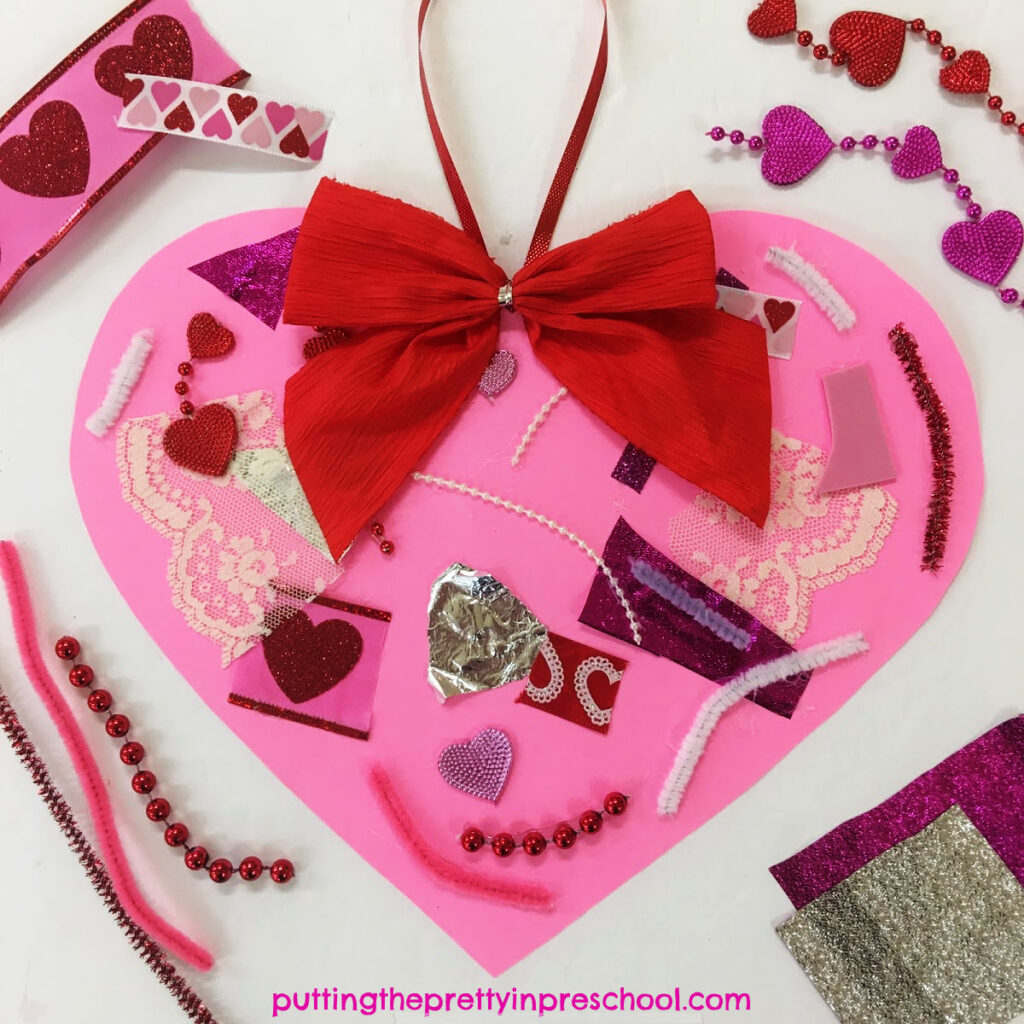 ---
Read about scissor skill tips here.
---
Related:
Fall Scissor Skills Activities
Scissor Skill Gingerbread Man Craft
Scissor Skill Snow Cutting Activities
---
---
You may also like: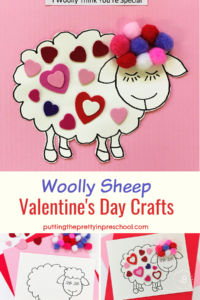 ---
Valentine's Day Playdough Activities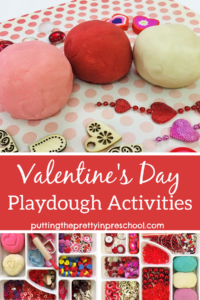 ---
---
Don't forget to share this post on Pinterest or your favorite social media channel. Sharing is caring!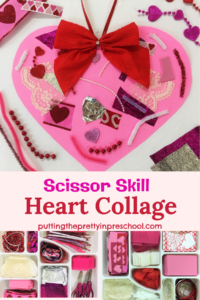 ---
© Annette Kaminsky
---
Follow me on social media for more ideas: