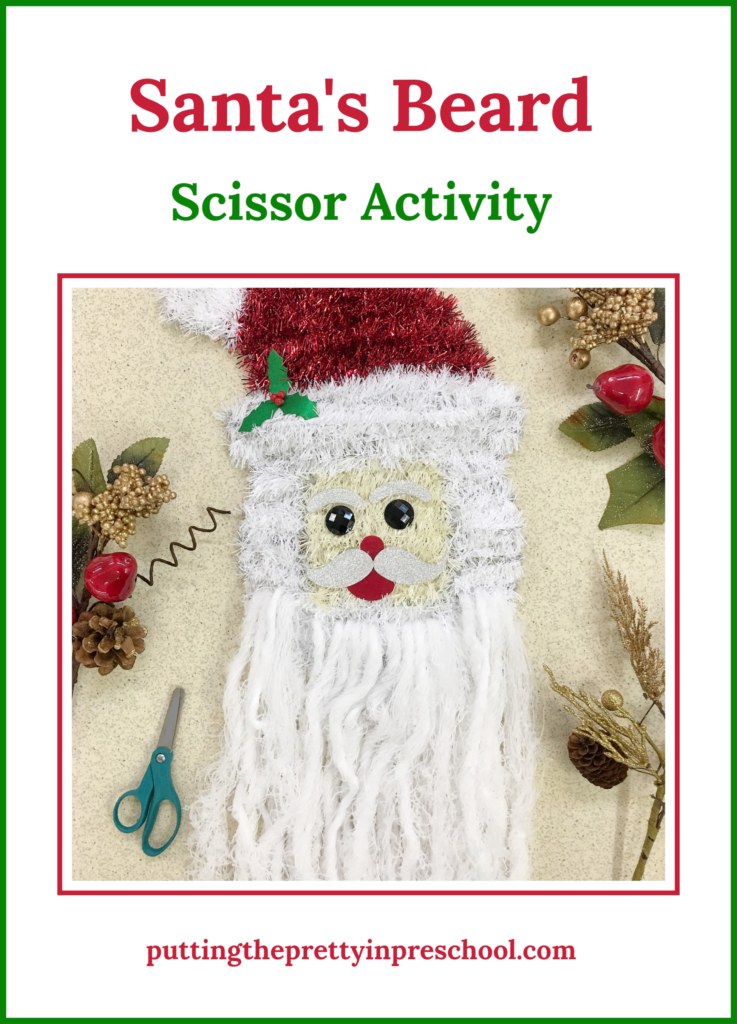 _______
This Santa's beard scissor activity is a fun way to introduce cutting practice. The combination of a favorite activity (using scissors) and a well-loved character (Santa Claus) is a win-win. Snipping the beard strands adds a challenge, as yarn is more difficult to cut than paper.
By participating in cutting activities, early learners grow in their physical development. They get practice in bilateral coordination: using hands and fingers on both sides of the body at the same time to do two different things. Hand muscles are strengthened. And eye-hand coordination (being able to cut with one hand while following the movement of scissors with the eyes) is improved.
_______
Setting Up The Santa's Beard Scissor Activity
Materials needed:
threadable Santa head wall décor
_______
Preparing The Scissor Activity
Cut yarn into 60-cm / 24-inch strips using a standard ruler as a guide.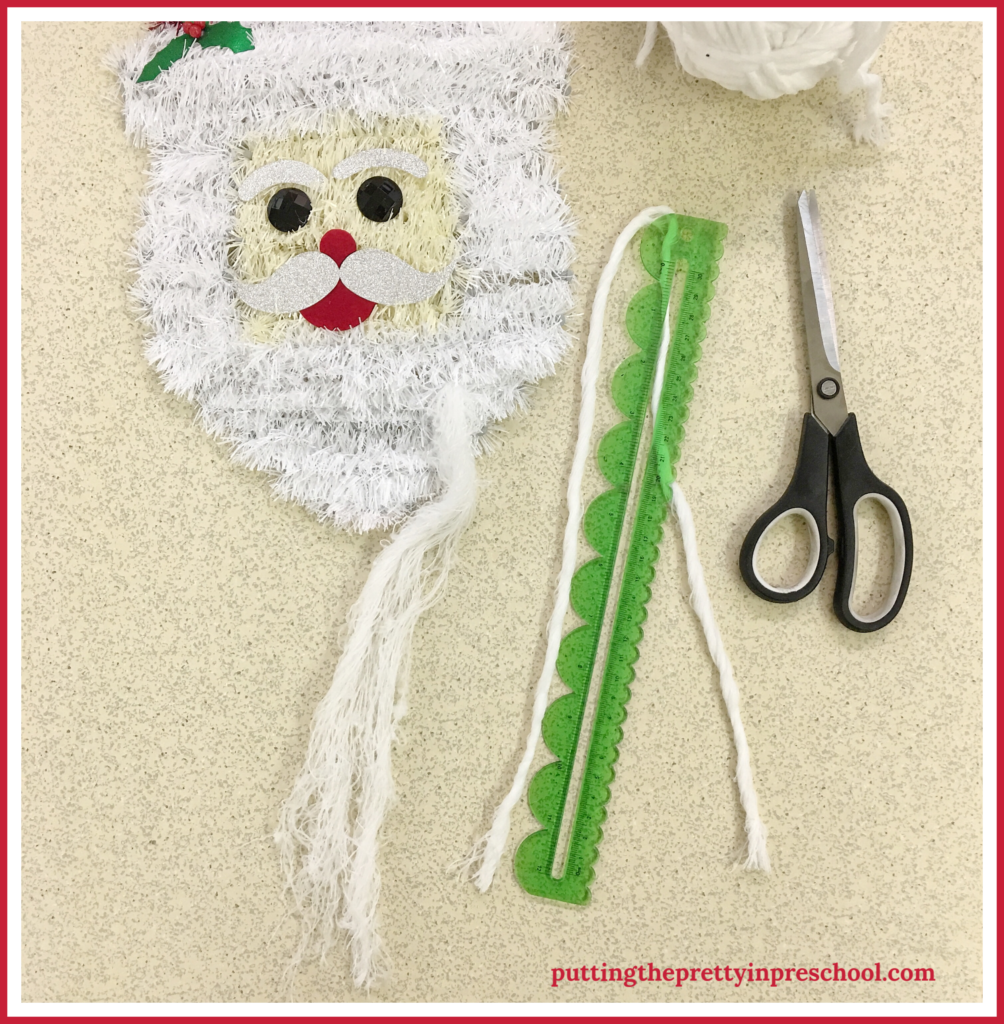 _______
Thread yarn through Santa's chin to enhance his beard.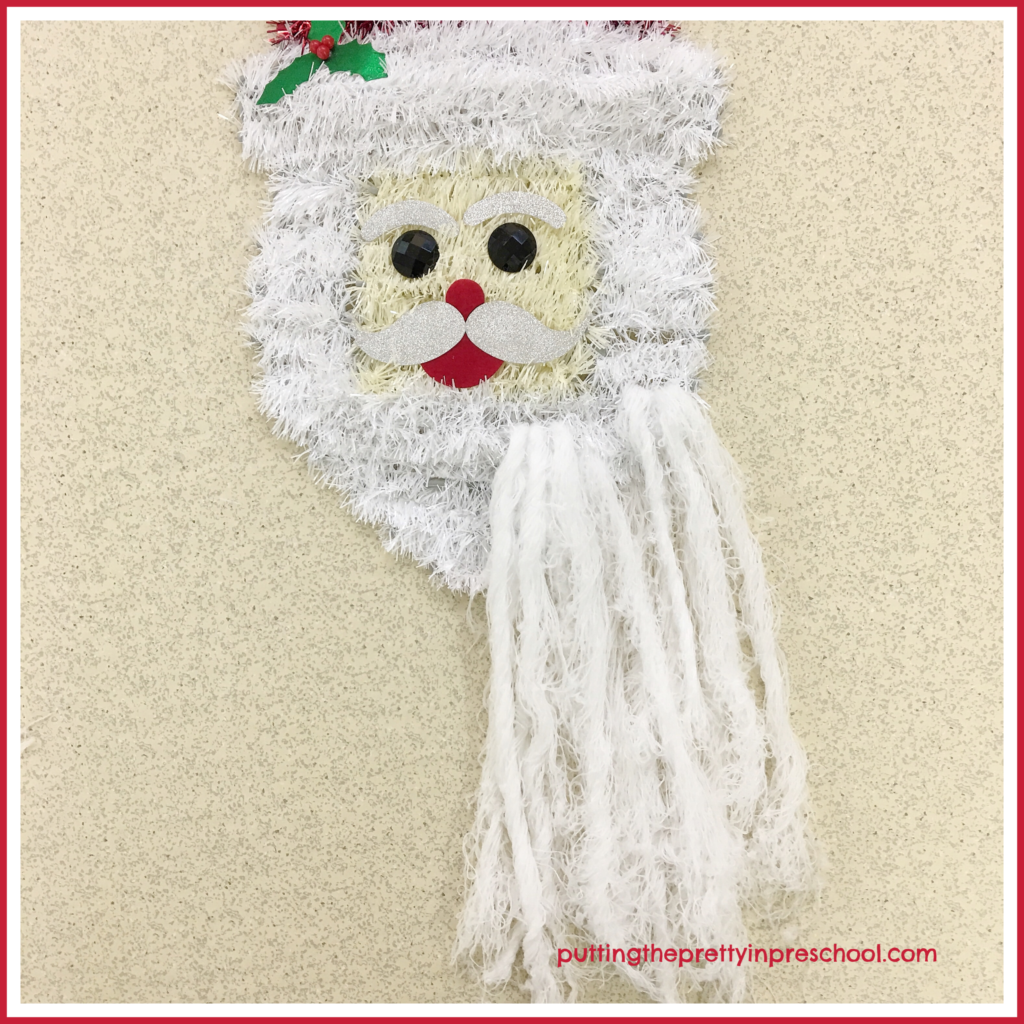 _______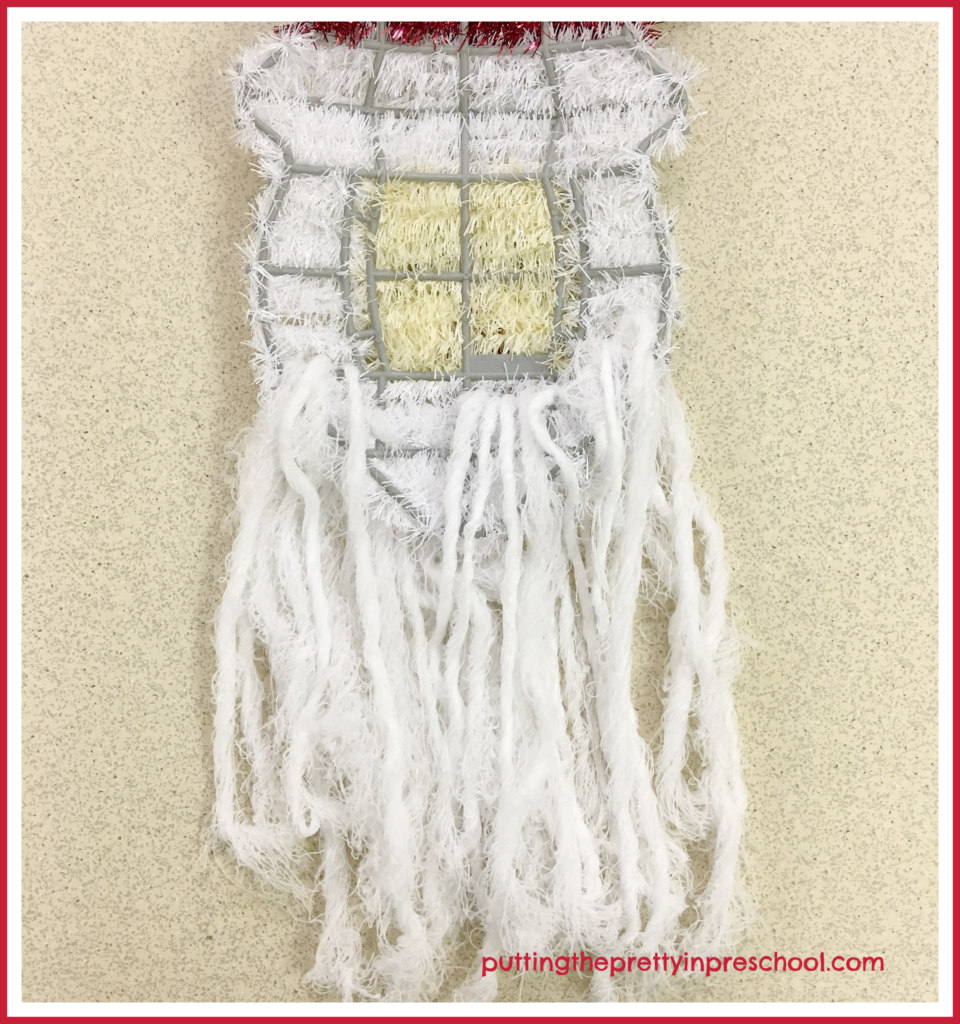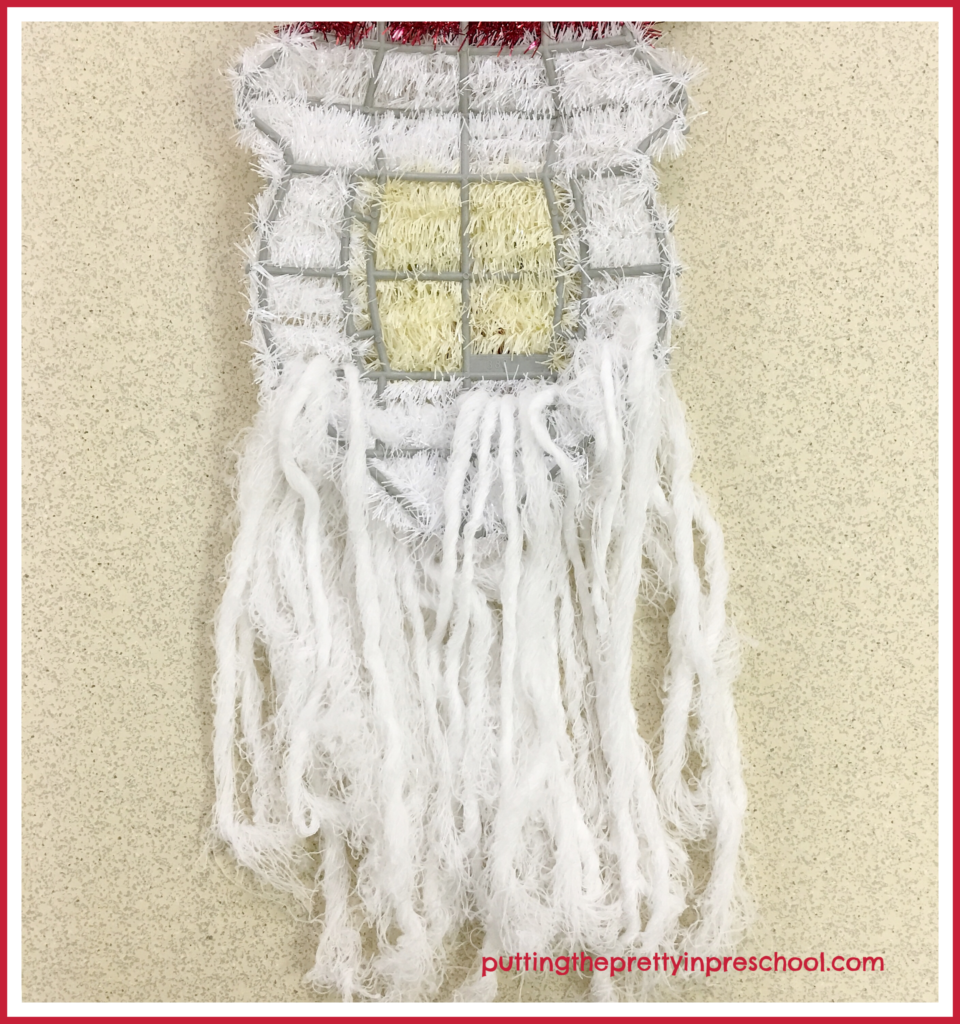 _______
Add a layer of white duct tape at the back to stabilize the yarn.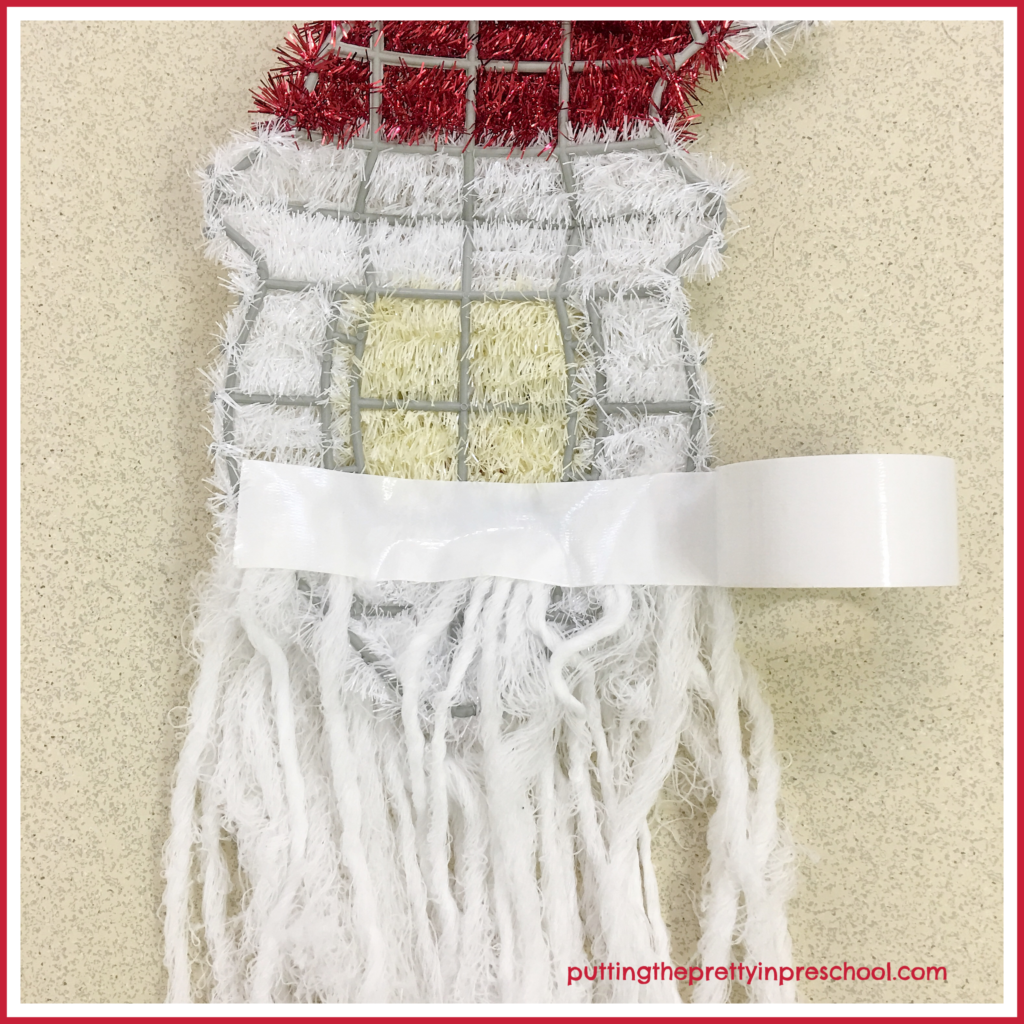 _______
Place the Santa head on a table with a pair of children's scissors for an invitation to trim his beard.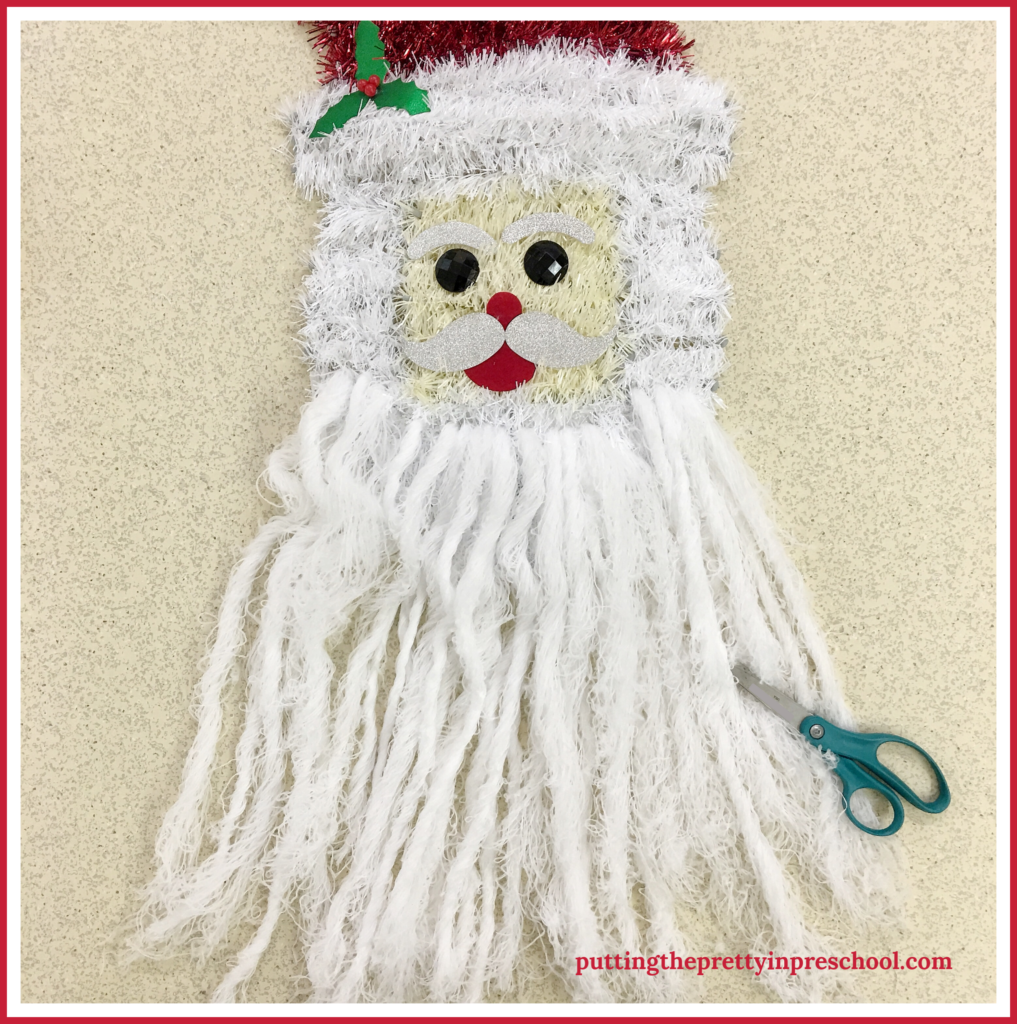 _______
Tip: Santa can be placed sideways on a table. Then children can hold a section of Santa's beard with their nondominant helping hand and cut the beard in the direction away from their body with their dominant cutting hand.
_______
Choosing Scissors
Scissors offered should have blunt edges. Fiskars children's scissors are highly regarded by teachers.
_______
Scissor Use Technique
Thumbs on each hand point up.
The thumb in the cutting hand goes in the small hole of the scissors.
The middle and index finger go in the larger hole. The ring and pinky finger curl under the scissors into the palm.
Elbows are positioned near the ribs.
Scissors are held at least 8 inches from the face and pointed away from the body.
The non-dominant "helping hand" holds the paper and moves it during the cutting process.
Tip: To help children remember to keep their thumb up, place two googly "crocodile eyes" on top of the scissors. Encourage children to "snap like a crocodile opening and closing his mouth."
_______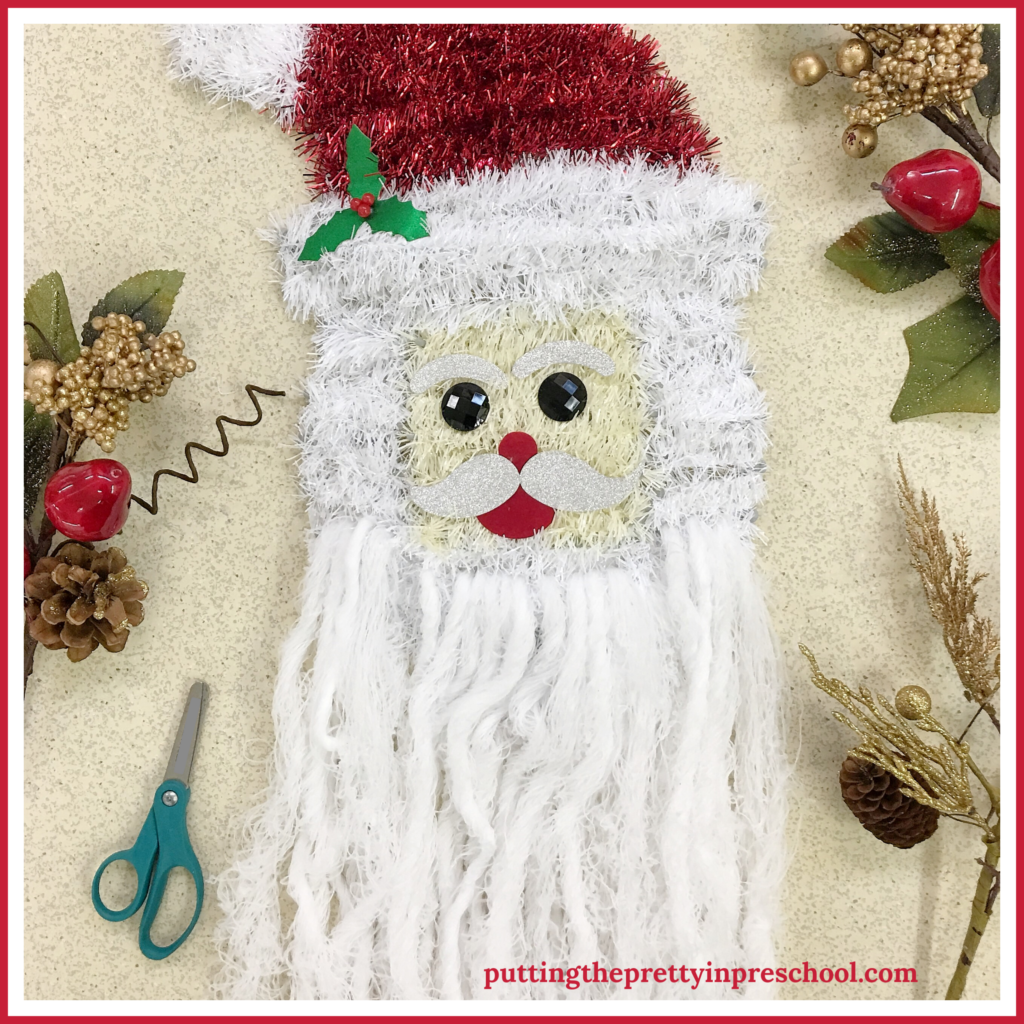 _______
Guidelines For Using Scissors
Young children need supervision when using scissors. These guidelines are helpful to discuss with them:
Cut only paper or the assigned cutting materials.
Do not cut your own or others' hair, lips, fingers, or clothes.
No running with scissors.
When walking with scissors, hold the scissors closed and pointing down. (The need for walking with scissors should be minimized.)
_______
Scissor Skill Progression
Using scissors is challenging for early learners. With plenty of practice, cutting will improve and get less messy. Scissor skills are not fully developed until children are six years old.
_______
Alternatives To Using Santa Head Wall Decor
A yarn-bearded Santa can be crafted from a paper plate. Or a Santa to embellish can be cut from a Christmas card or gift bag.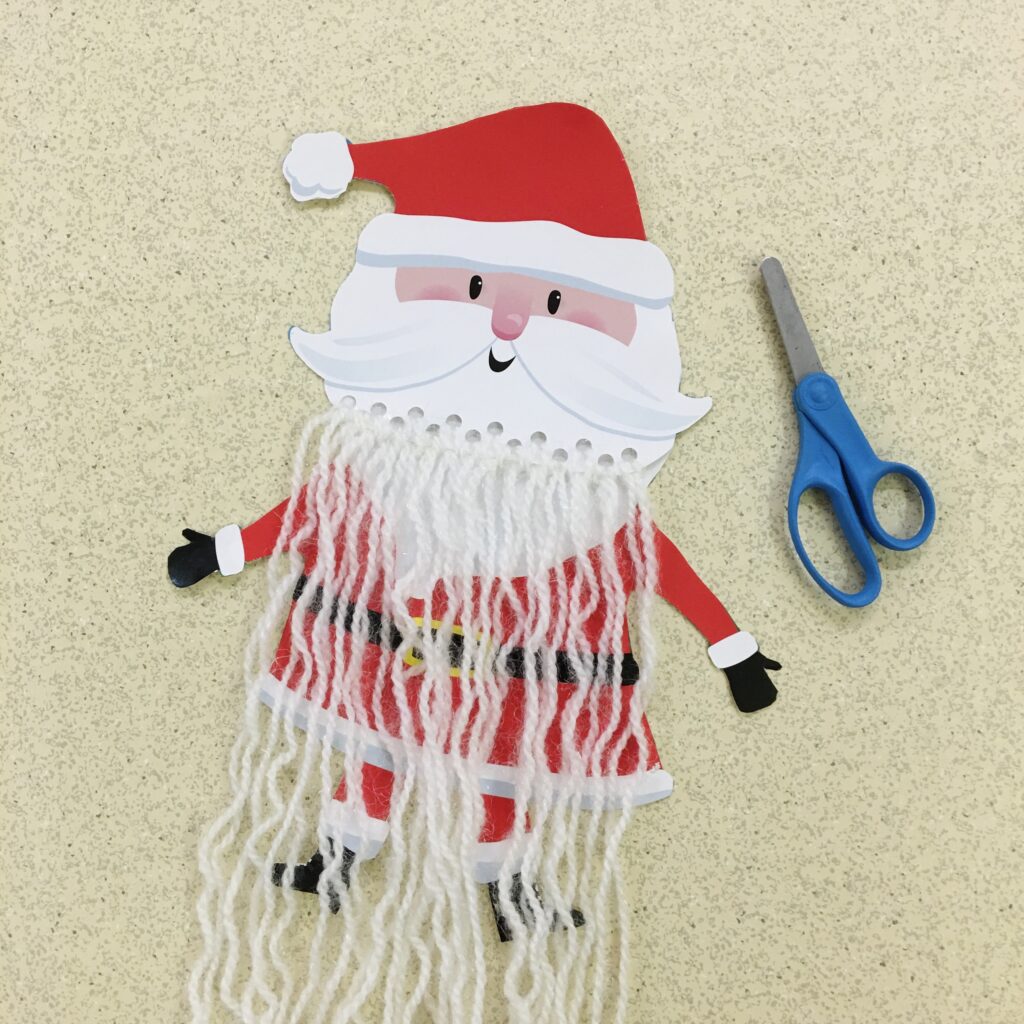 _______
A "Trim The Beard Paper Plate Santa" activity is featured on kidscraftroom.com .
_______
A Santa's beard scissor activity can be offered before Christmas, so Santa can be "Christmas Eve ready." Or it can be set out after Christmas Day…because then Santa finally has time for self-care!
_______
_______
You may also like: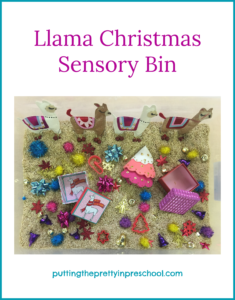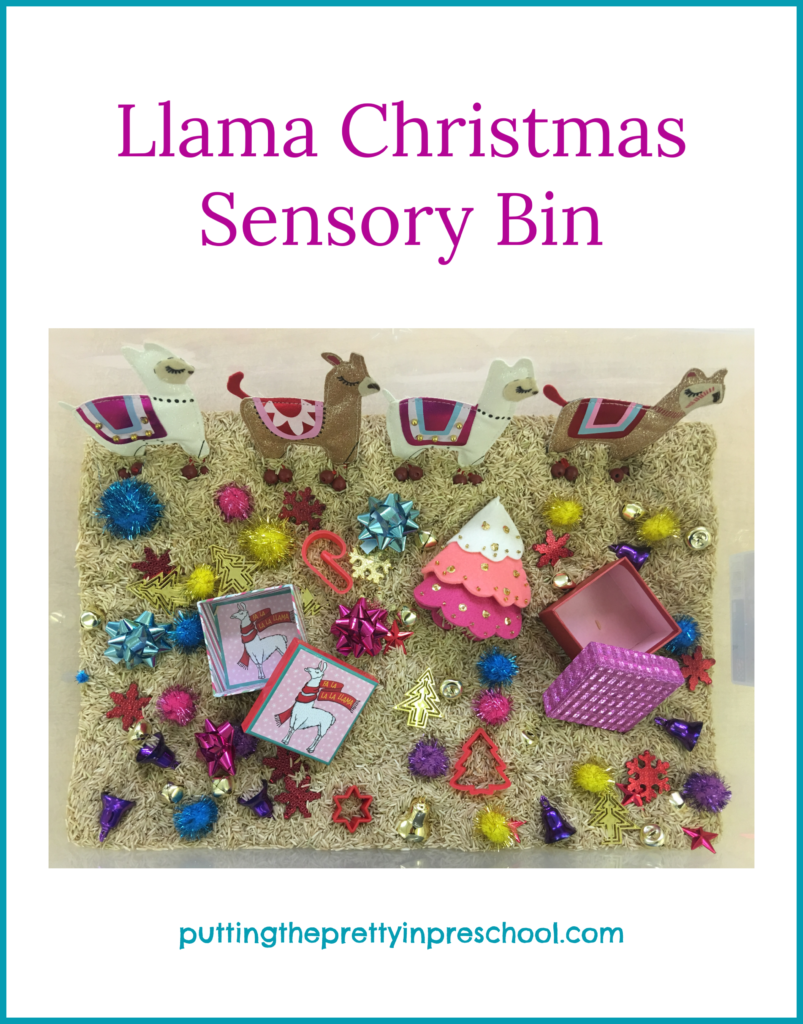 _______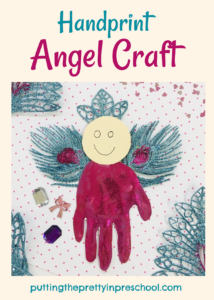 _______
Don't forget to share this post on Pinterest or your favorite Social Media channel. Sharing is caring!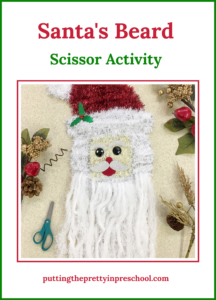 _______
© Annette Kaminsky December 18, 2019
_______
Follow me on social media for more ideas: