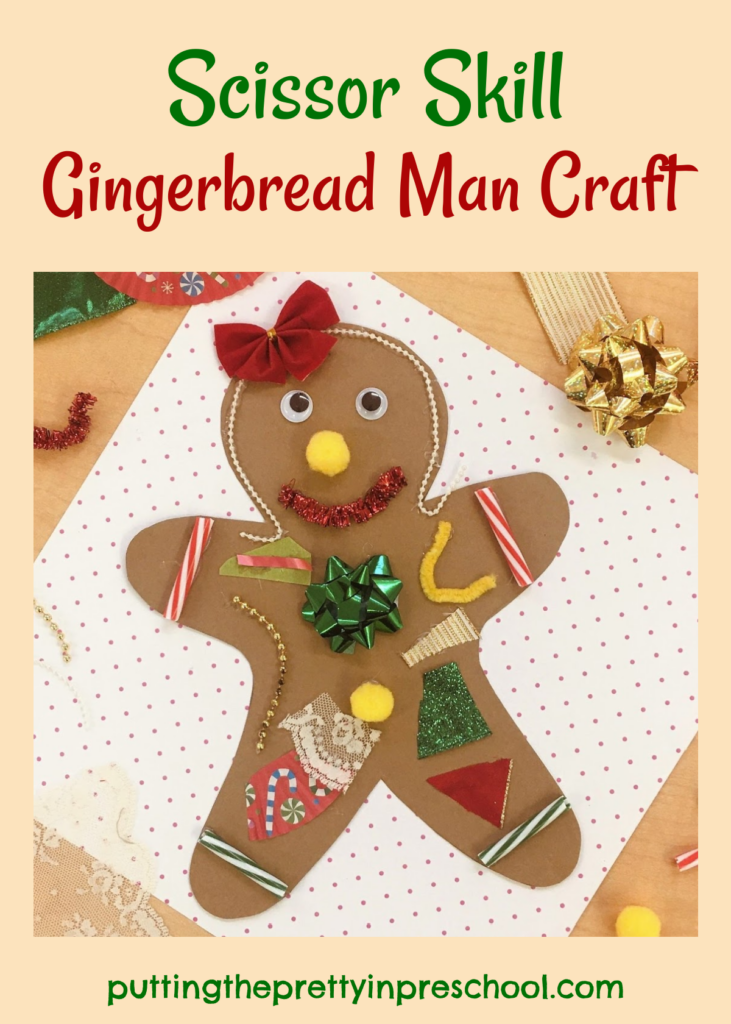 Gingerbread man stories and activities are definitely one of the most fun parts of Christmas. Including them in my preschool plans is an annual routine.
After reading a few fun-filled gingerbread man picture books to my preschoolers this month, I was eager to set out a scissor skill gingerbread man craft so they could explore beautiful bits and baubles and practice cutting and gluing. This activity would be easy to set up for the little learners in your life.
---
Craft Materials To Collect
Gather Christmas-themed craft materials that can be cut and glued, or simply glued.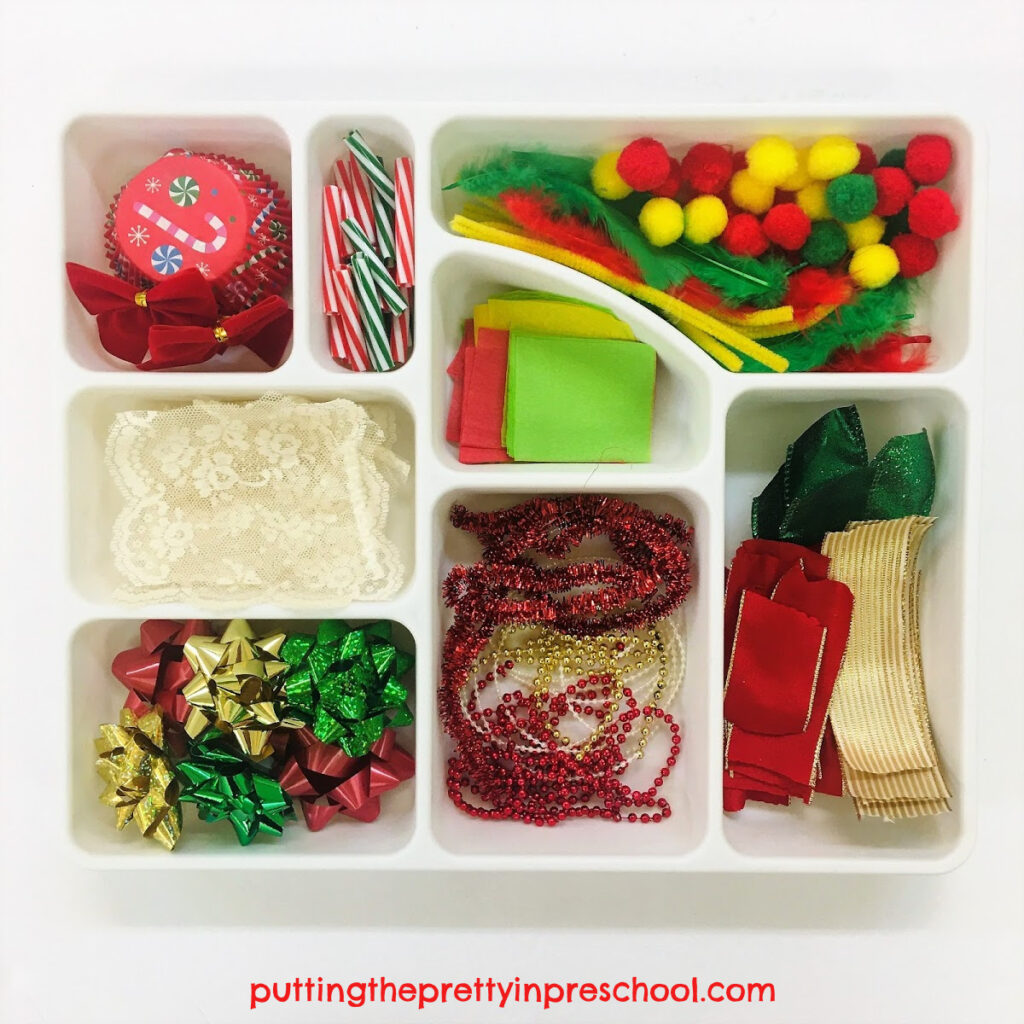 ---
Included in this compartment sorting tray are:
gingerbread man themed cupcake liners
striped straws
cream lace
Christmas bows
pompoms
feathers
pipe cleaners
tissue paper squares
bead garland
thick ribbon pieces
The color scheme for this scissor skill craft is red, yellow, green, gold, and cream.
---
Making The Gingerbread Man Craft
Cut gingerbread people from kraft cardstock.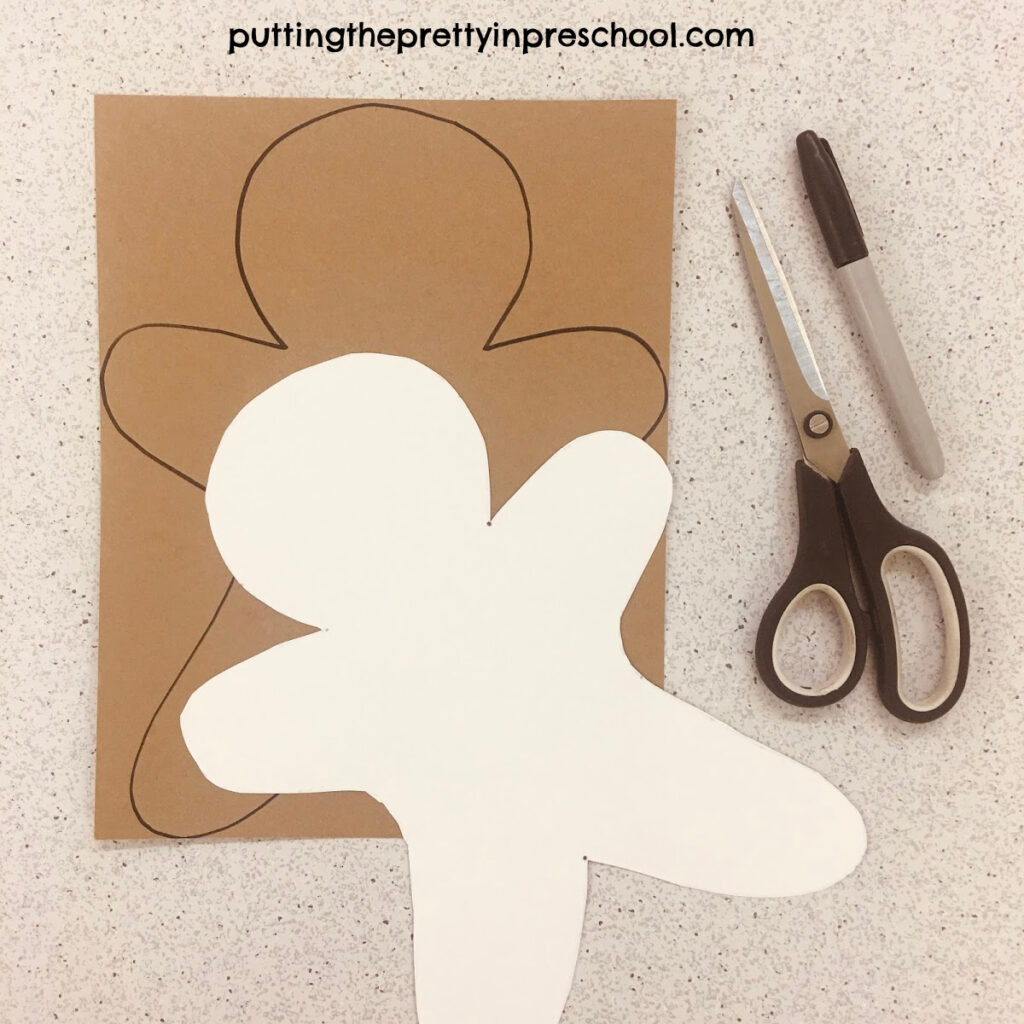 ---
Or cut them from brown paper grocery bags.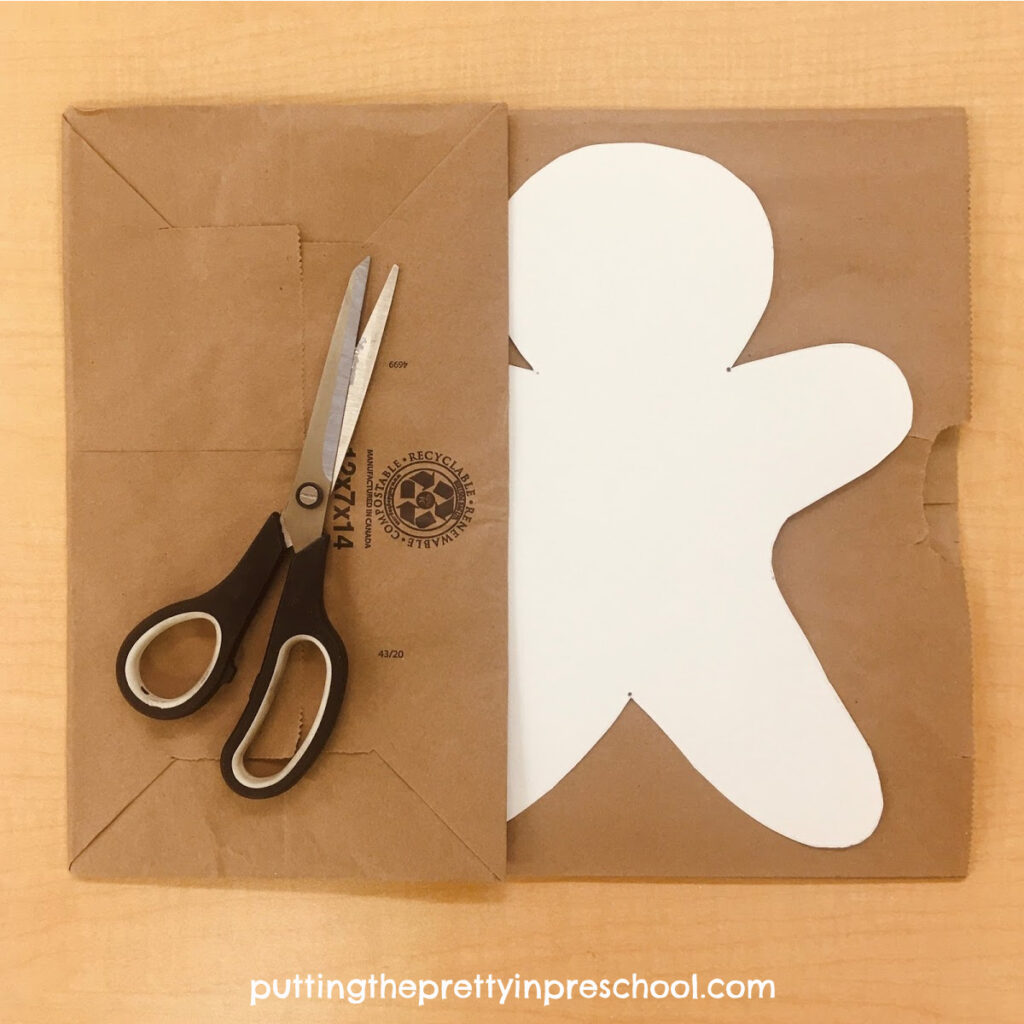 ---
Use your own pattern or download this gingerbread man printable.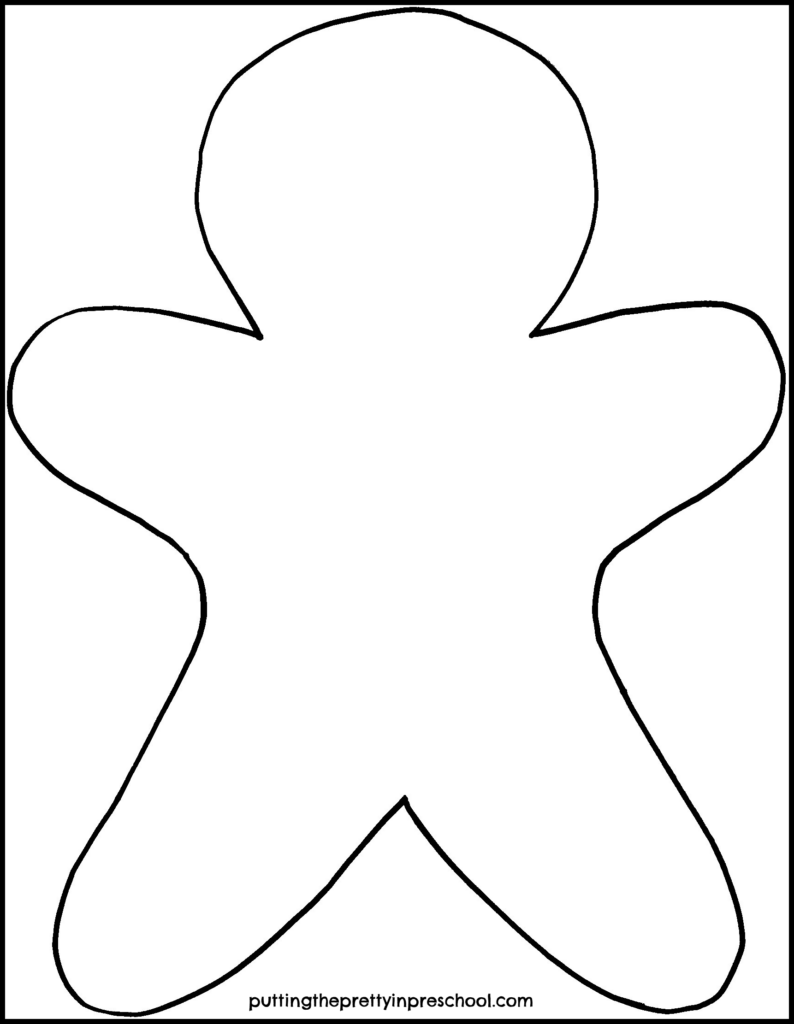 ---
This printable is for personal or one classroom use only.
---
Ask your early learners to stick two adhesive wiggly eyes to their gingerbread person.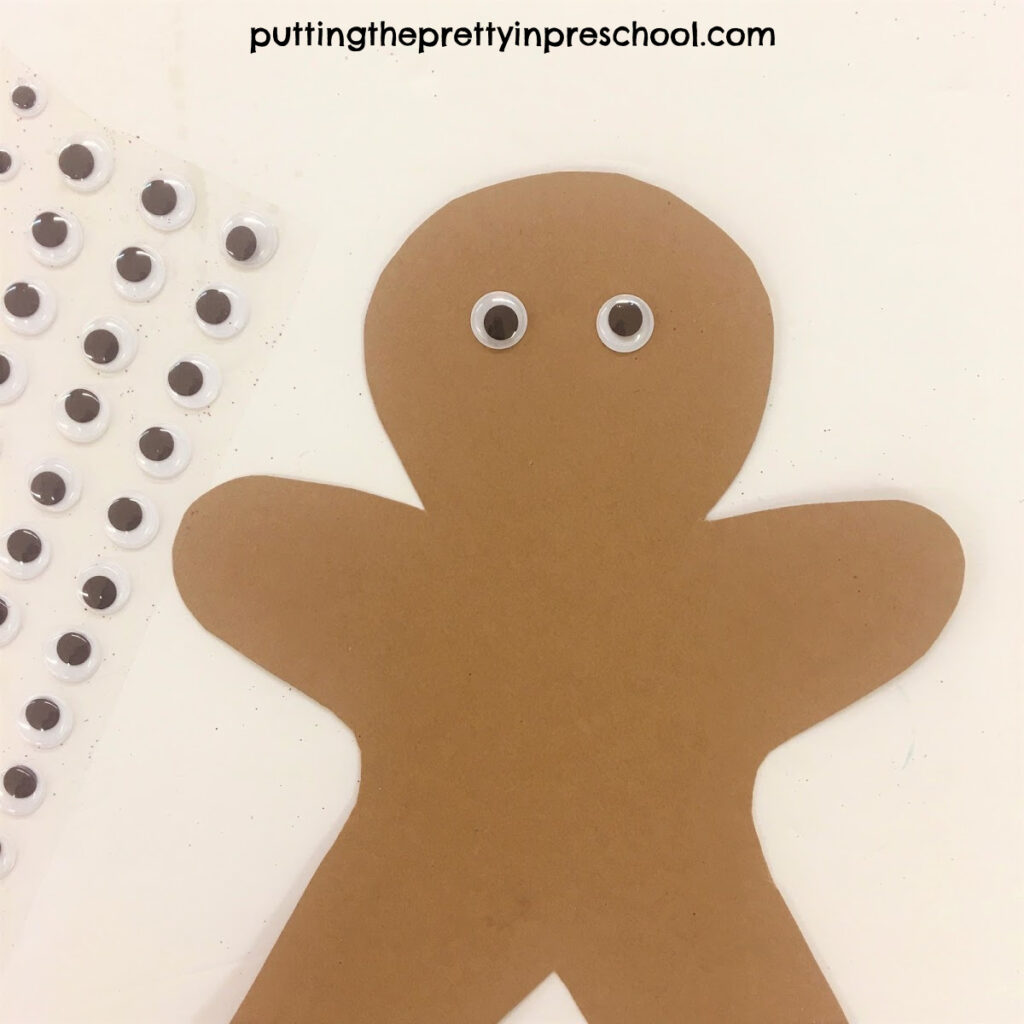 ---
Then invite them to cut shapes from the craft materials, and adhere the bits with white glue. Pompoms and bows can be glued on as is.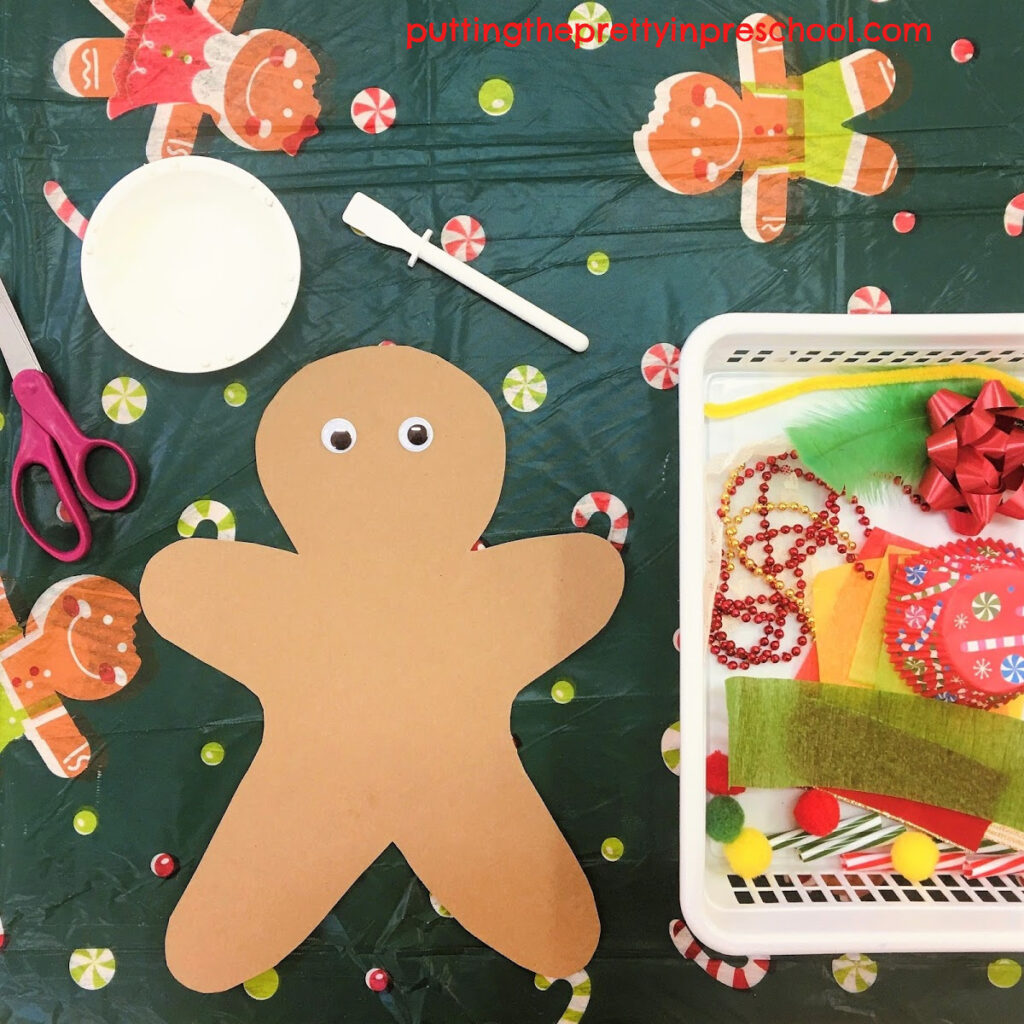 ---
Images on a gingerbread-themed tablecloth set out for the craft offer decorating inspiration.
---
After the gingerbread people dry, display and admire them!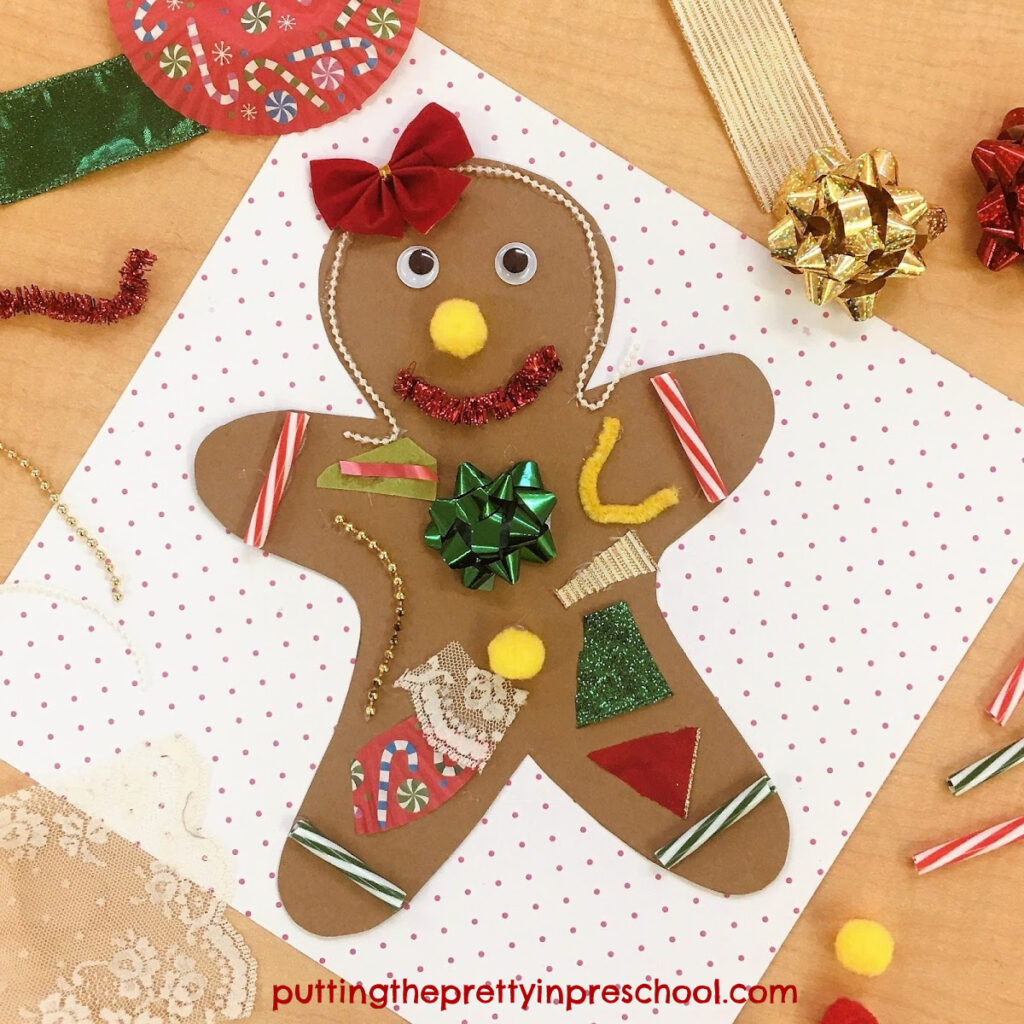 ---
Click here for Scissor Skill Tips
---
This scissor skill gingerbread man craft gives early learners a chance to create a unique gingerbread person. And the craft is sure to be treasured by children's loved ones.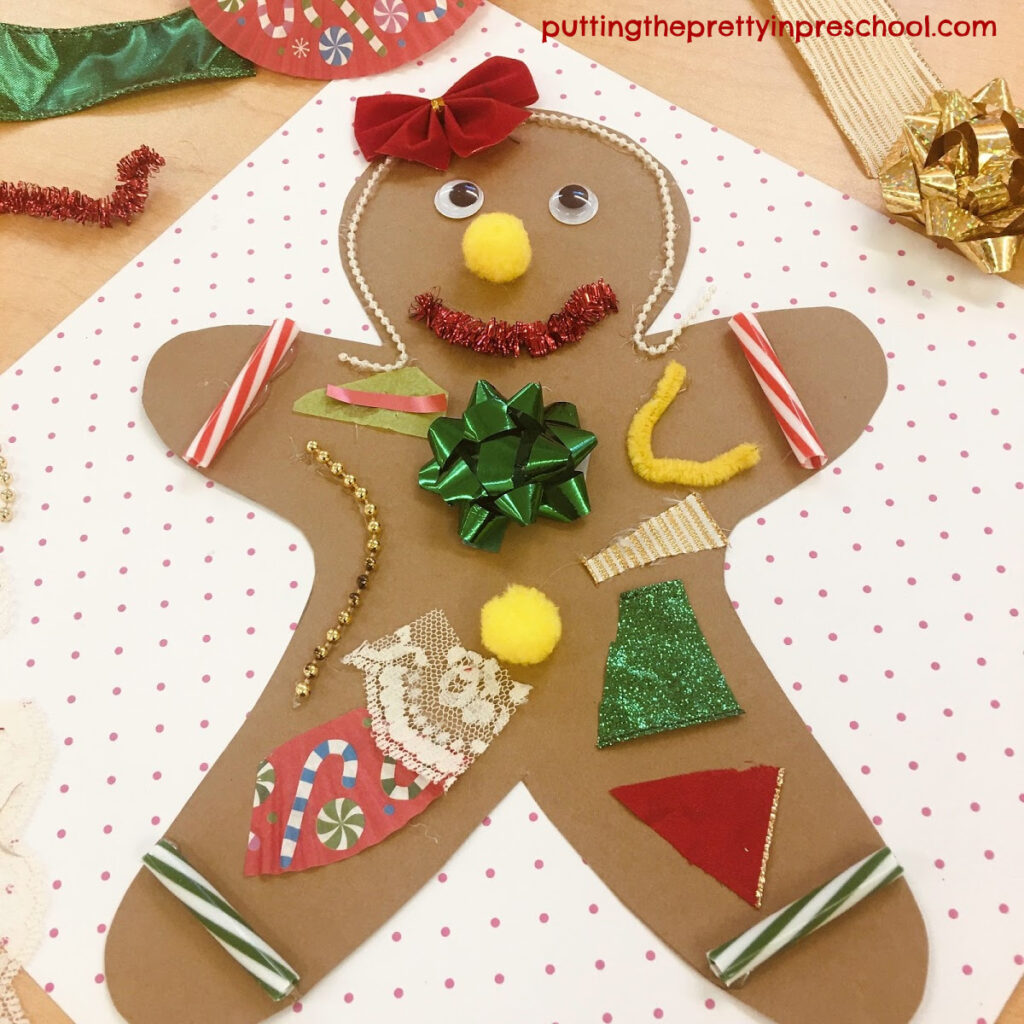 ---
---
You may also like:
Gingerbread Man Playdough Invitation
---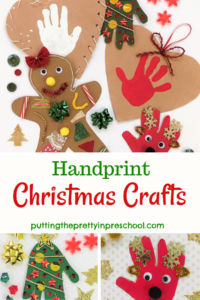 ---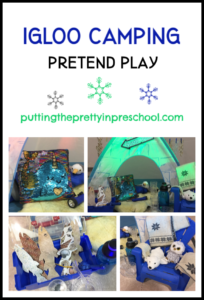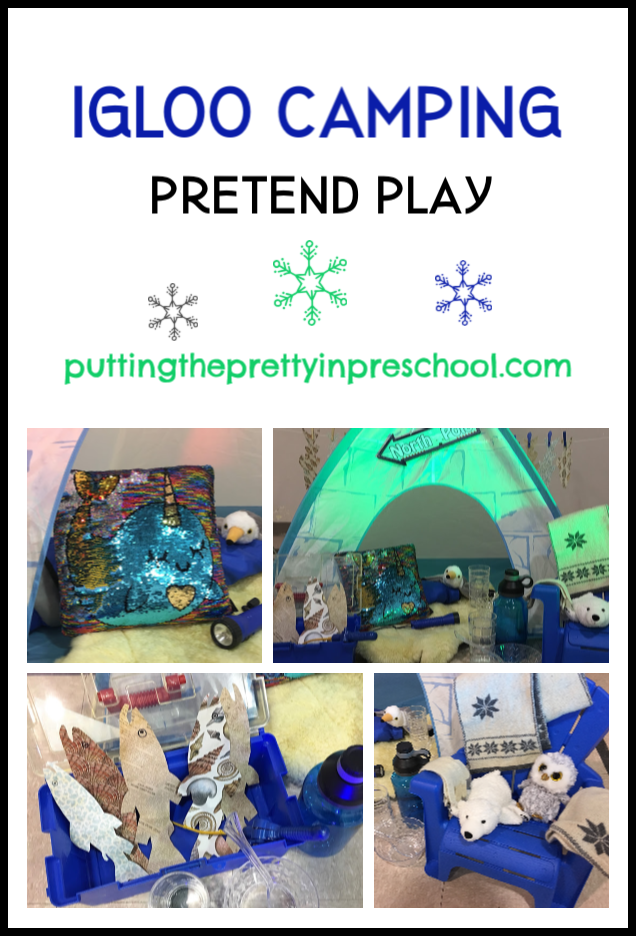 ---
Don't forget to share this post on Pinterest or your favorite social media channel. Sharing is caring!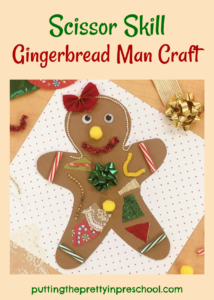 ---
© Annette Kaminsky
Follow me on social media for more ideas: