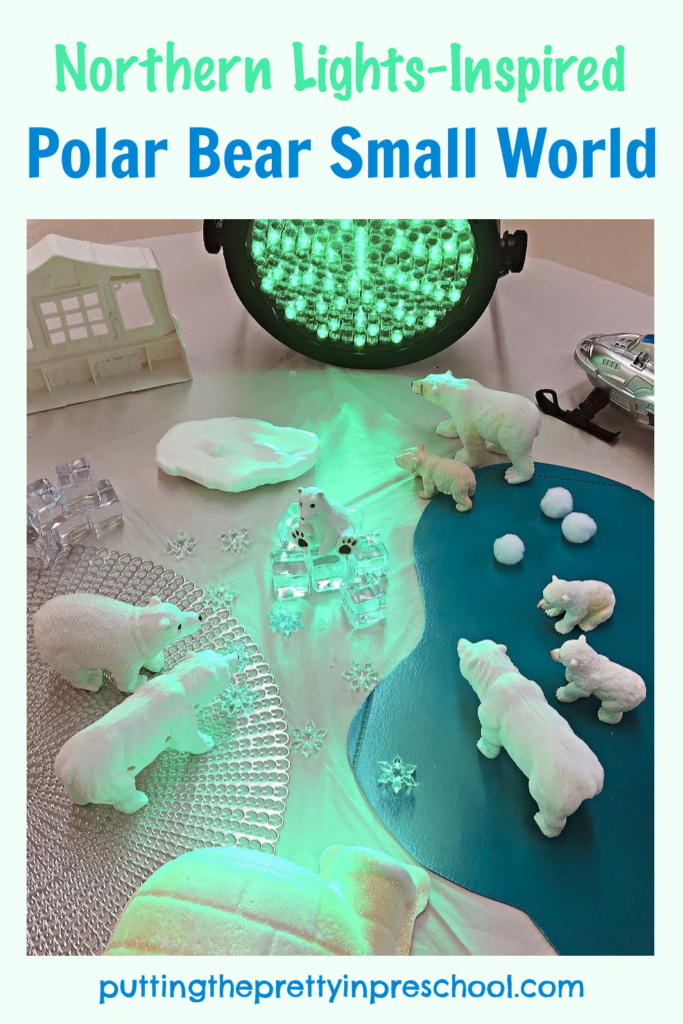 _______
Two of the most majestic things to see in the Arctic are polar bears and northern lights. It is not uncommon to spot them depicted together in far north artworks. A memory of an award-winning painting of polar bears trekking across a snowy landscape lit up by northern lights is what inspired this lighted polar bear small world.
_______
Follow me on Pinterest for more early learning ideas.
_______
Supplies To Collect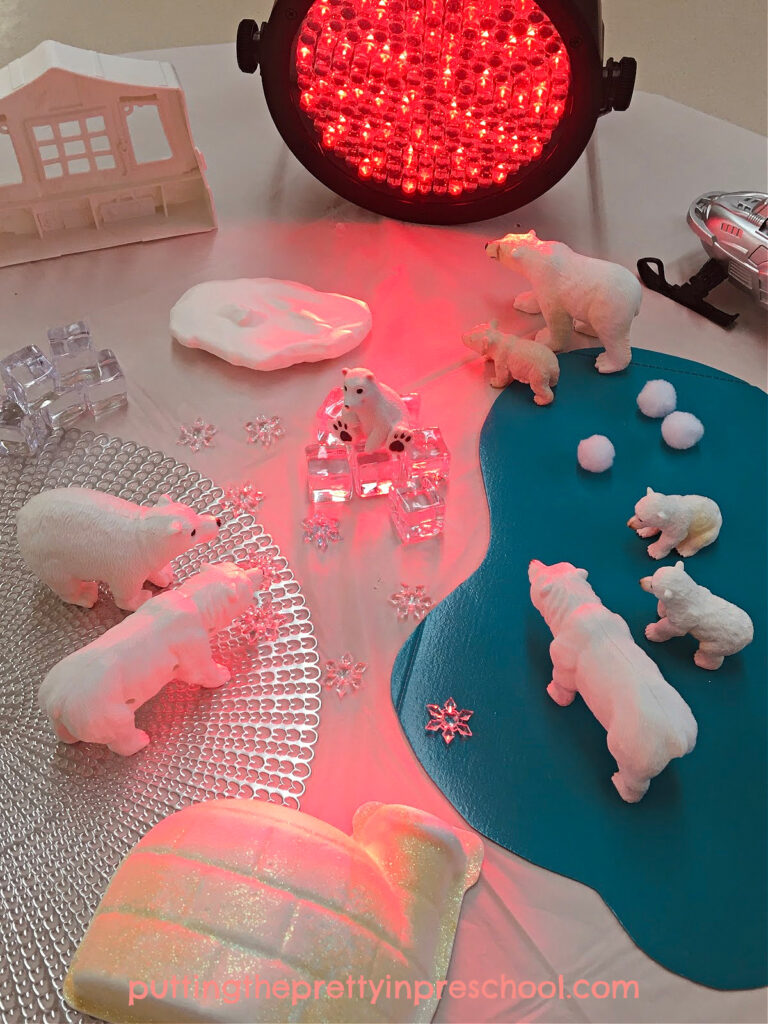 _______
To set up a mesmerizing polar bear small world, gather together the following supplies:
polar bear figurines
LED stage light
white pompoms
acrylic snowflakes
clear acrylic ice cubes
silver placemat
turquoise placemat
toy igloo, ice floe, tent, and snow vehicle
white tablecloth
scissors
_______
The Polar Bear Small World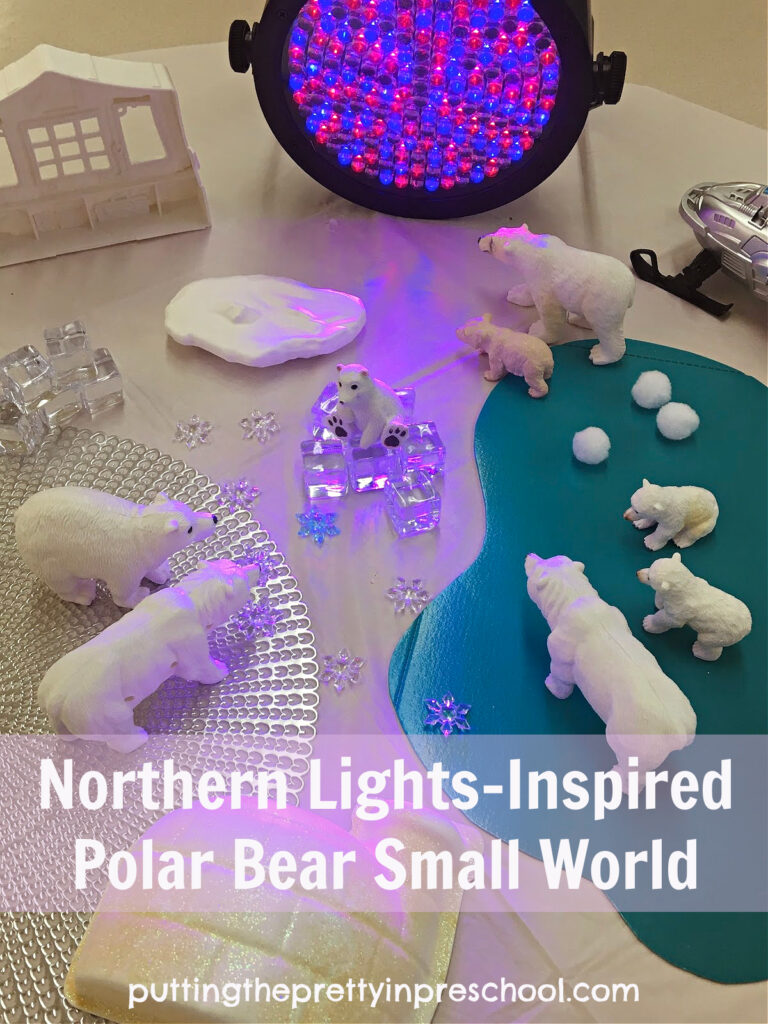 _______
To put together this polar bear-themed small world, start by covering a table with a white tablecloth to create a "snowy" base.
Next, add placemats to represent ice and water. A silver placemat suggests ice. A turquoise placemat trimmed with scissors becomes "a body of water."
Then set up a LED stage light at one end of the table.
Afterward, add polar bear figurines, pompom "snowballs," acrylic snowflakes, and clear ice cubes.
If available, include arctic toys such as an igloo, ice floe, research tent, and snow vehicle. These will add imaginary play possibilities to the small world.
Finally, turn on the LED stage light to illuminate the scene. You can set the stage light to one color, or have it project alternating colors such as green, blue, red, and purple.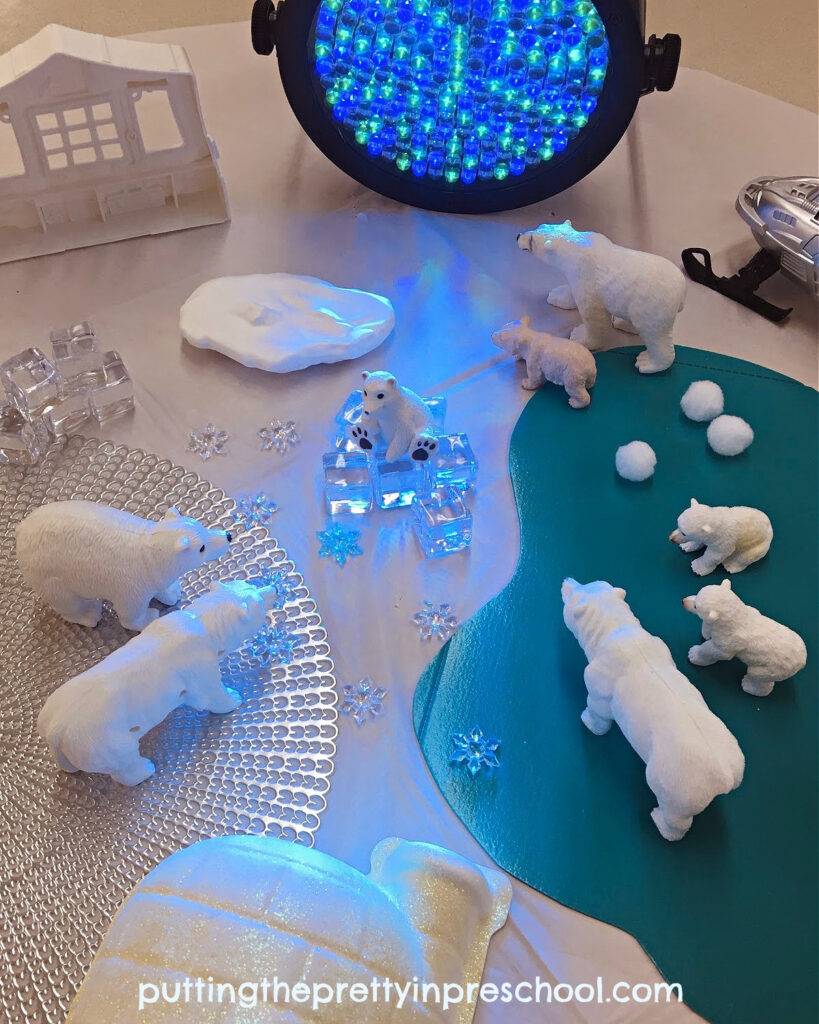 _______
For a stunning art activity and facts about northern lights, view the blog post "Northern Lights Squish Painting."
To learn facts about polar bears and other arctic animals, visit the blog post "Arctic Animal Sensory Trays."
_______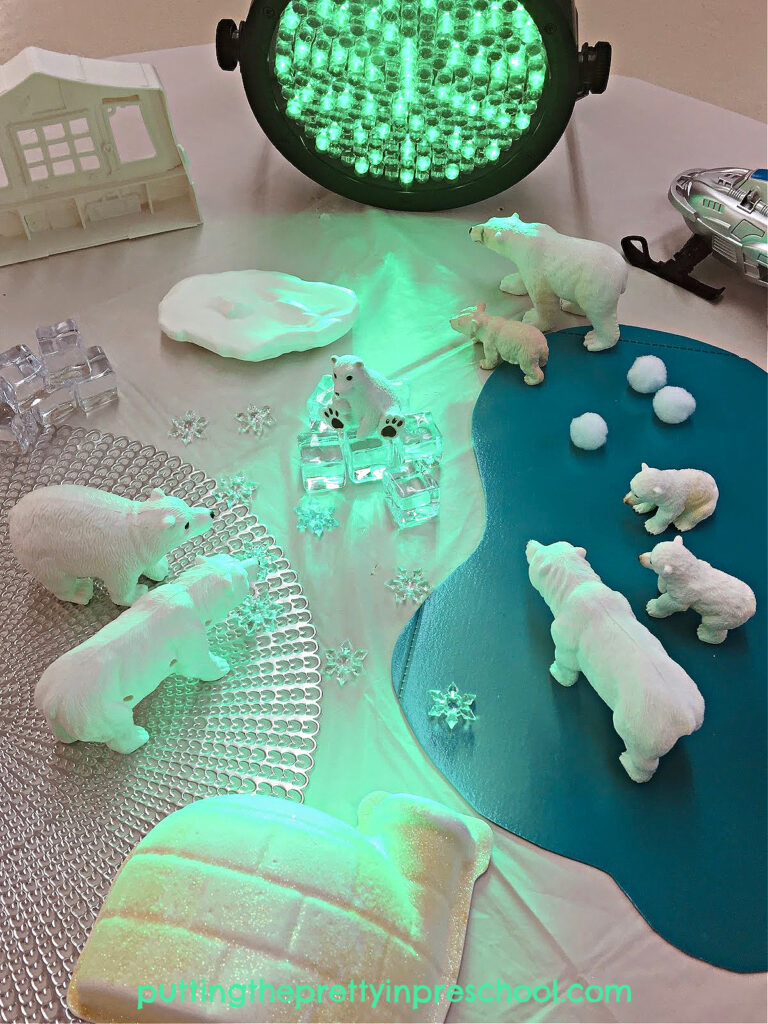 _______
Related:
Spray Paint Snowflake Silhouette
Blue Candy Cane Science Experiment
Scissor Skill Snow Cutting Activities
Kid's Winter Wonderland Play Tablescape
_______
[Read more…]

about Polar Bear Small World