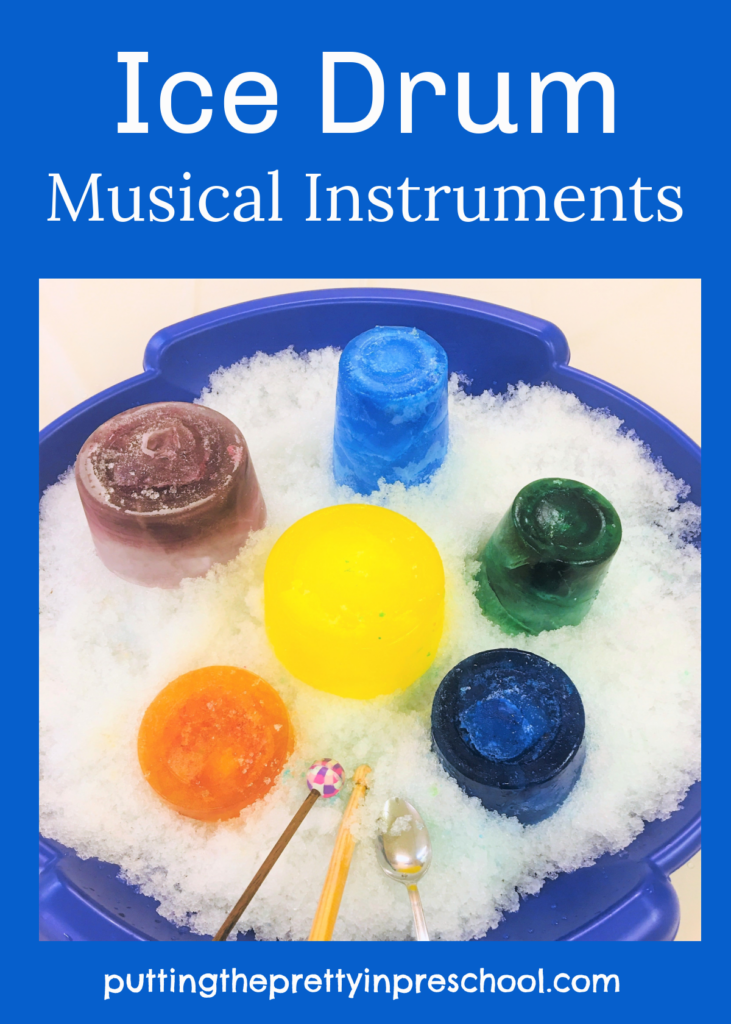 ---
These ice drum musical instruments can be played outside or indoors any time of the year. The musical activities are inspired by the Siberian percussion group Etnobit, who experimented with playing ice on Lake Baikal, the world's deepest lake.
---
What To Collect
food containers (yoghurt, sour cream, margarine, etc.)
bowls
food coloring
drum sticks
large tub
spoons for stirring and drumming
---
Making the Ice Drum Musical Instruments
Freeze water colored with food coloring in different sized food containers and bowls.
When frozen, remove the ice shapes from their molds and place them in a tub. Sprinkle snow in the tub first if it is available. Add drumsticks and objects for striking the ice.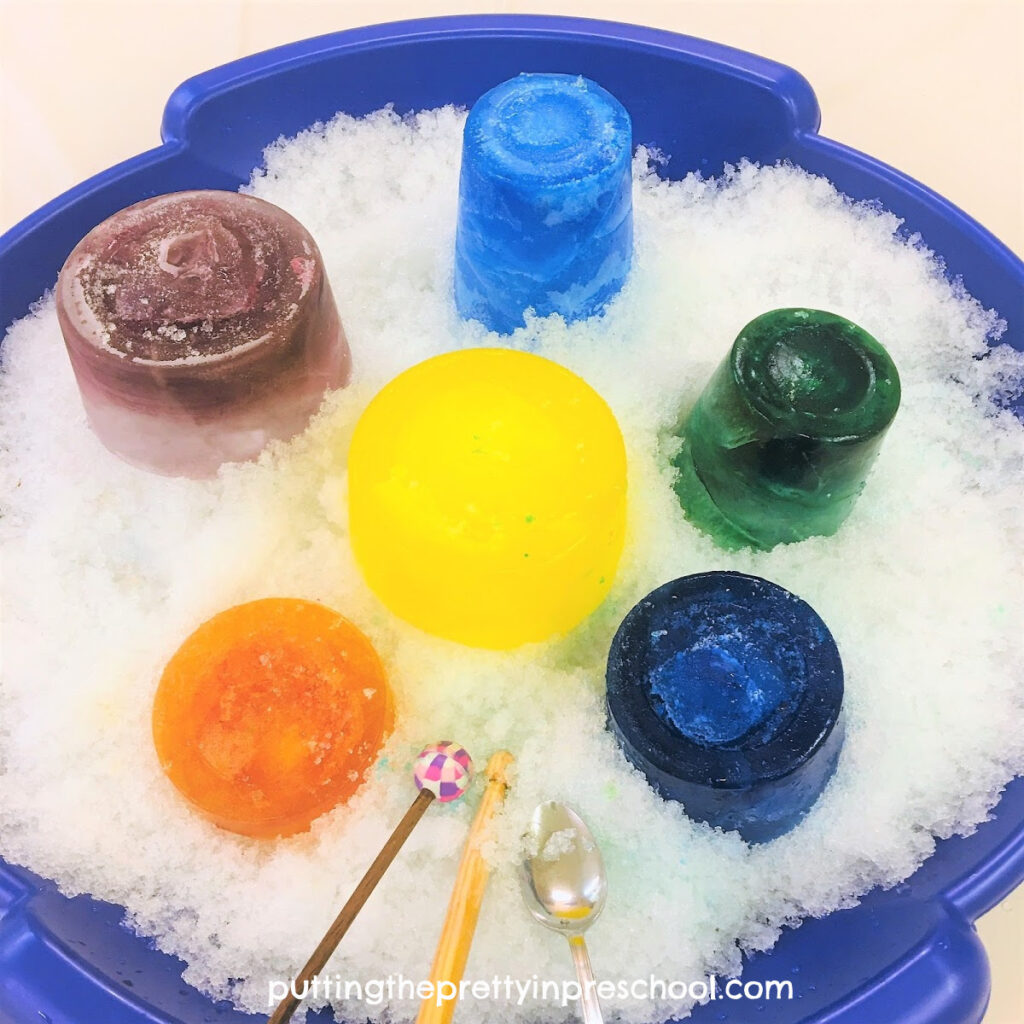 ---
Playing The Ice Drums
Invite your early learners to experiment with drumming sounds on the ice chunks.
They can tap:
fast sounds
slow sounds
loud sounds
soft sounds
one slow note/ two fast notes rhythm
one loud note/two soft notes rhythm
---
The little learners can also tap their own melodies on the ice drums.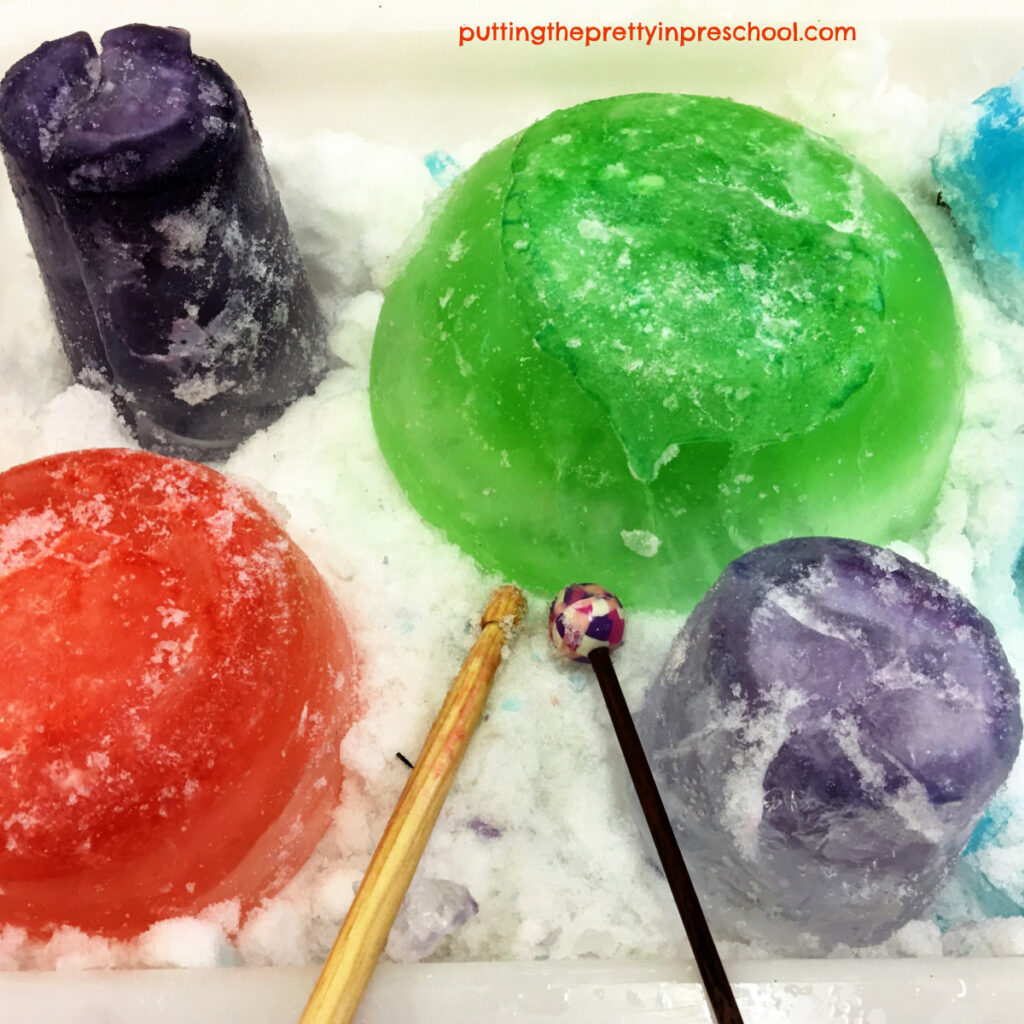 ---
Watch this video to see the percussion group Etnobit playing music on ice slabs.
---
[Read more…]

about Ice Drum Musical Instruments