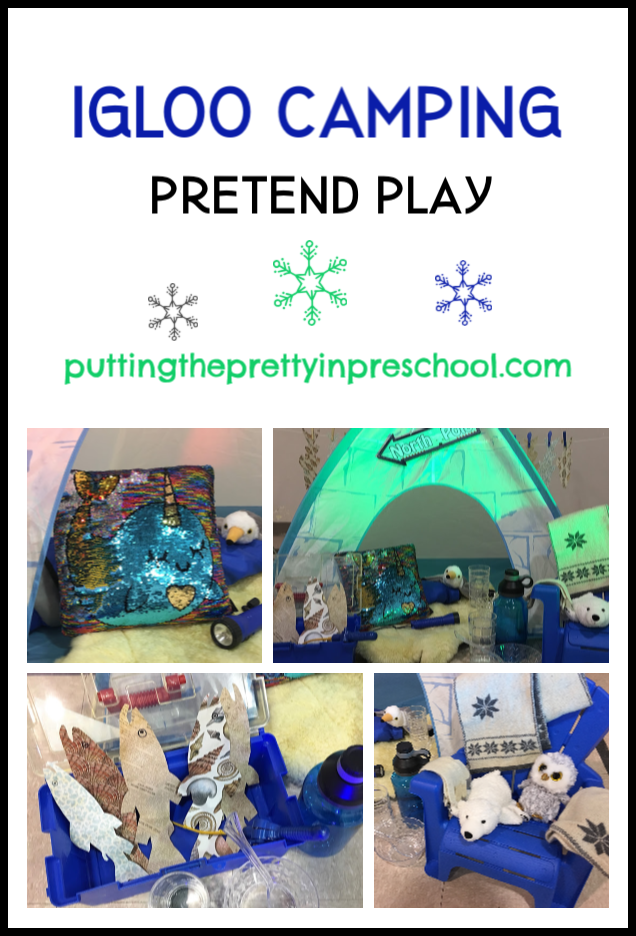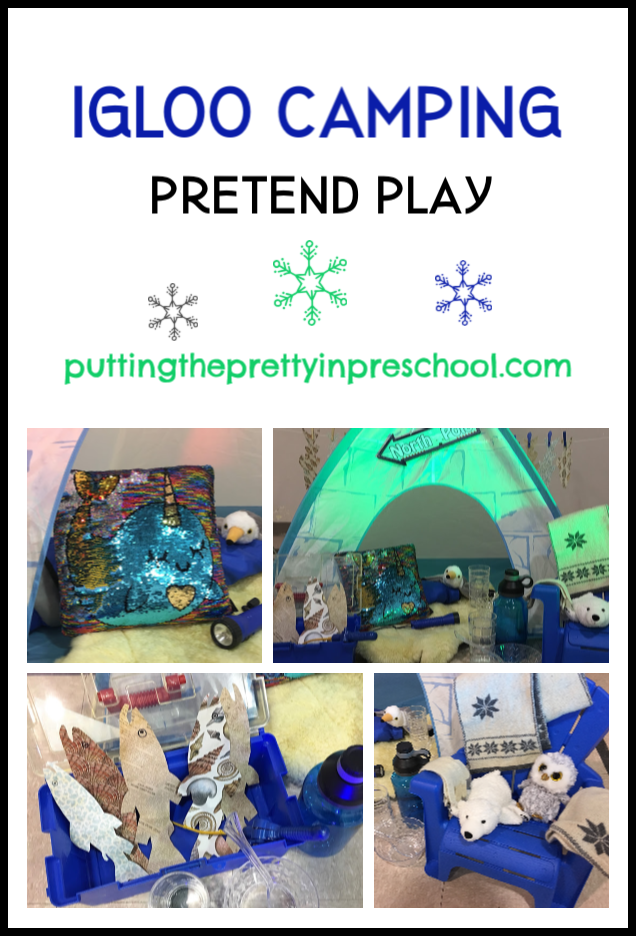 _______
It's been said that you should buy beautiful things you are drawn to, even if you are not sure how they will fit into your decorating color scheme or wardrobe collection.
When I purchased a narwhal-themed sequin pillow, I wasn't sure how I would use it in preschool play. I loved seeing color and shape change sequins in children's clothing and thought a sensory item like this would be nice to explore in the classroom.
Then I saw some "Glamping" pretend play posts on social media and knew this pillow would be perfect for an igloo "glamping" pretend play center.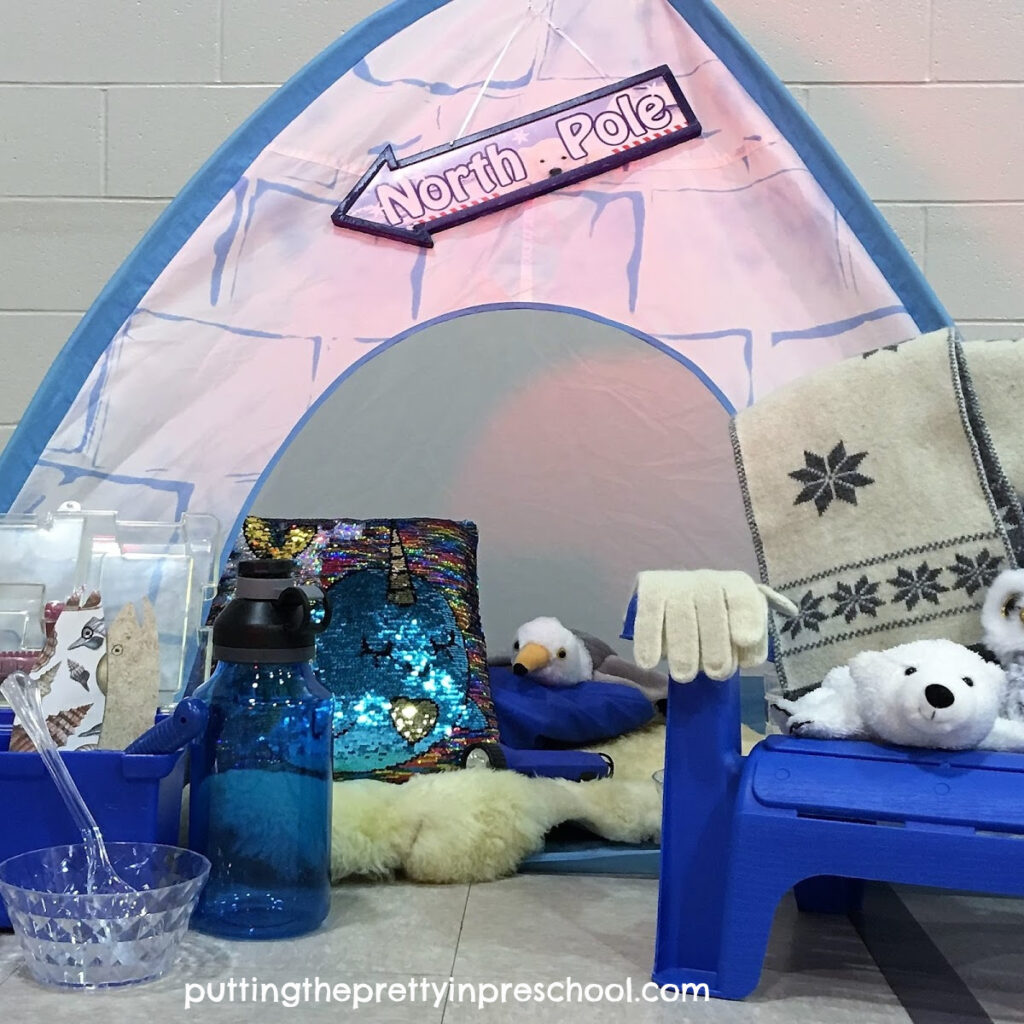 _______
Igloo "Glamping" Center Accessories
To set up a glammed-up igloo pretend play center, collect the following:
Pop up igloo
Fur rabbit skin
Narwhal-themed sequin pillow
Bird puppet
Toy flashlight
Water bottle
Drinking glasses
Food bowl and spoon
Fishing box and reel
Paper fish
Camping chair
Stuffed snowy owl
Polar bear puppet
Toque, hat, and mittens
_______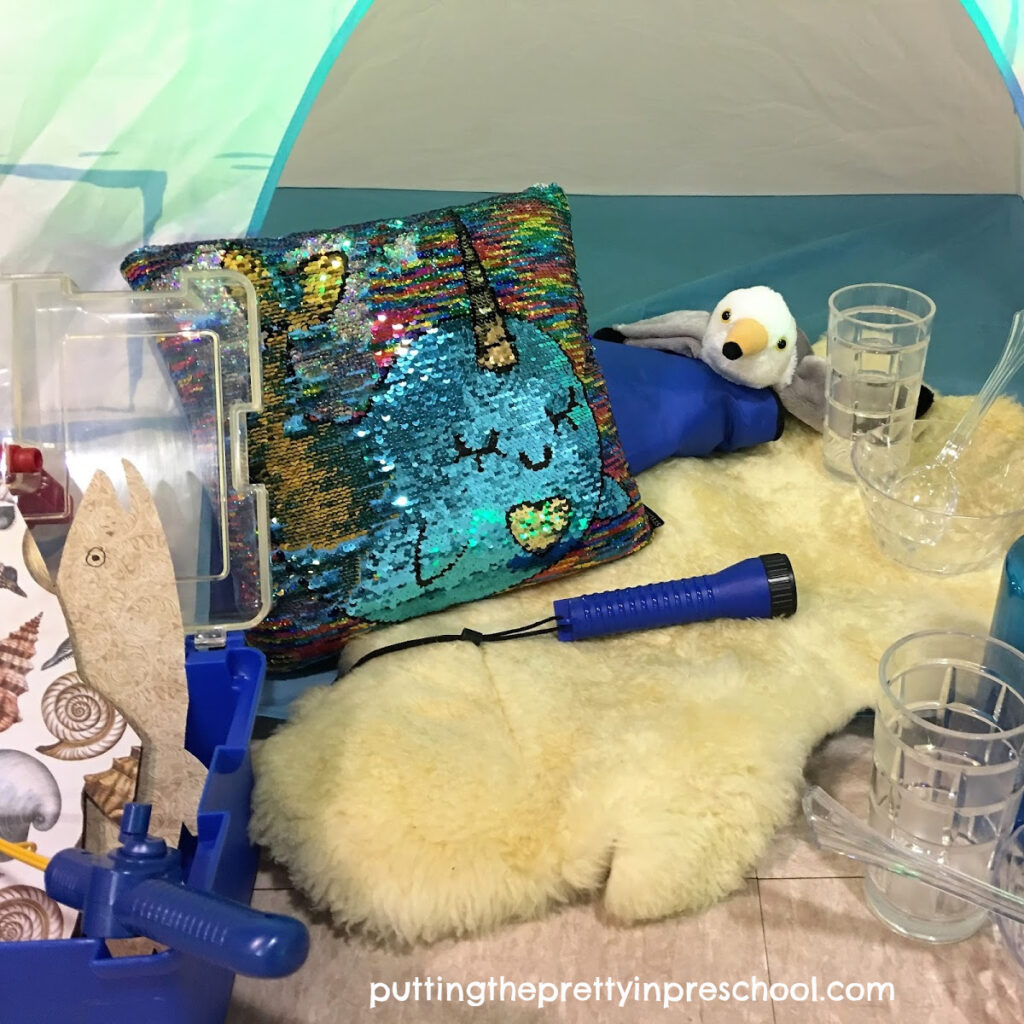 _______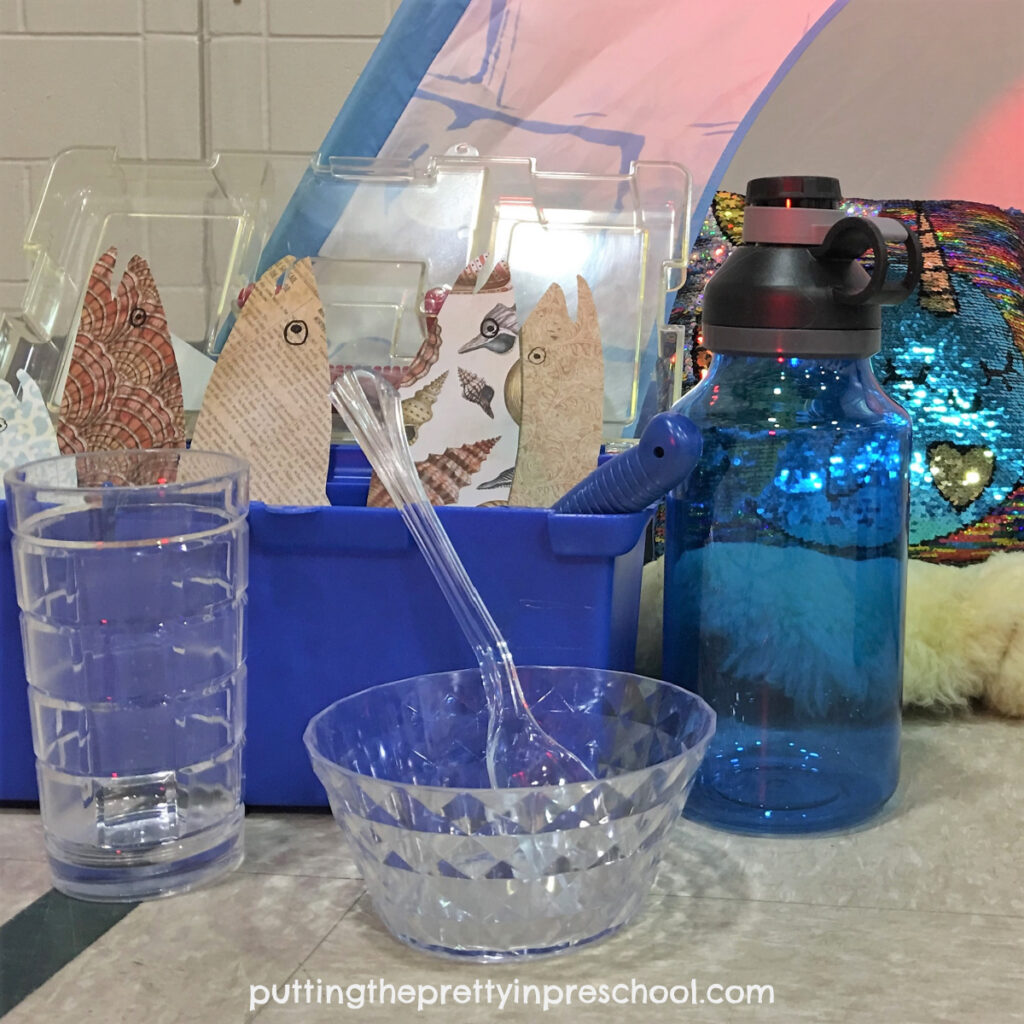 _______
A rope with clothespins strung behind the igloo to hang up fish to dry facilitates fine motor skills.
A color-changing light gives the igloo a green or blue glow.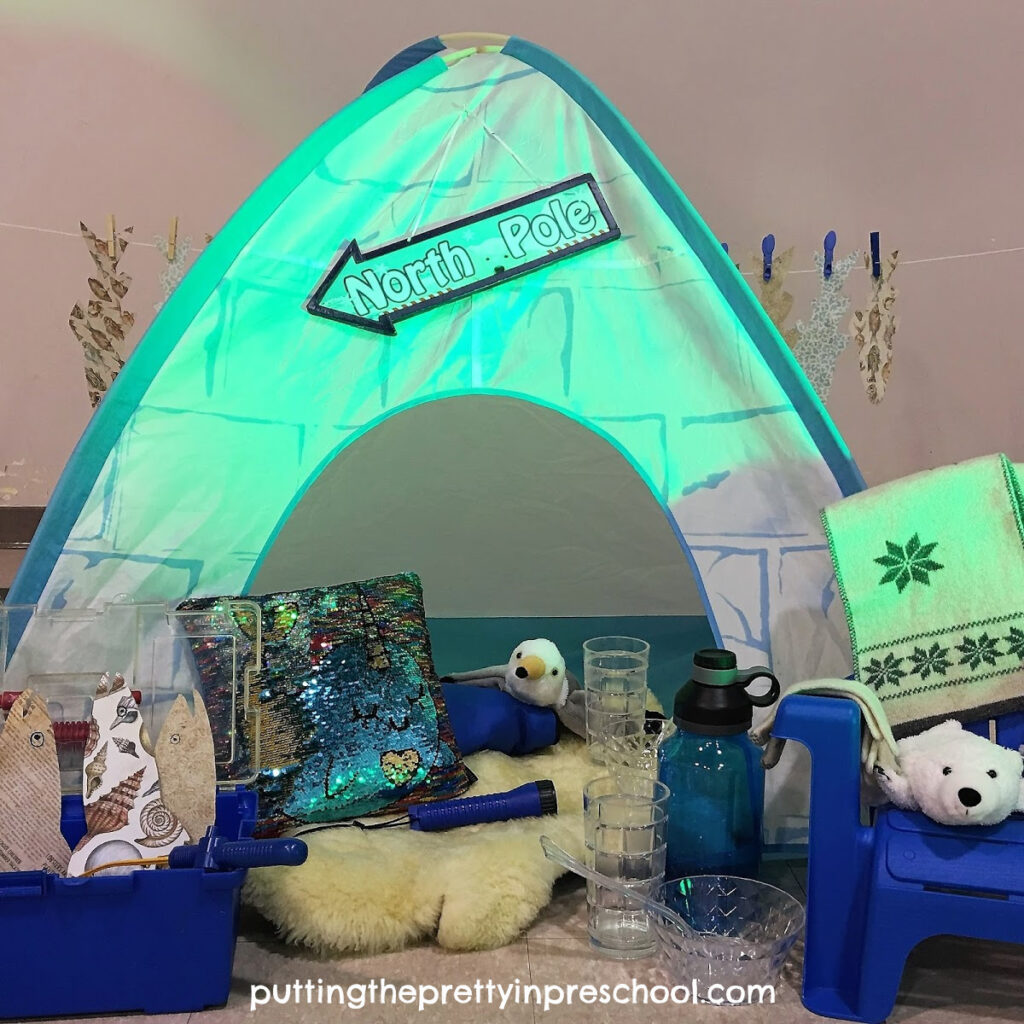 _______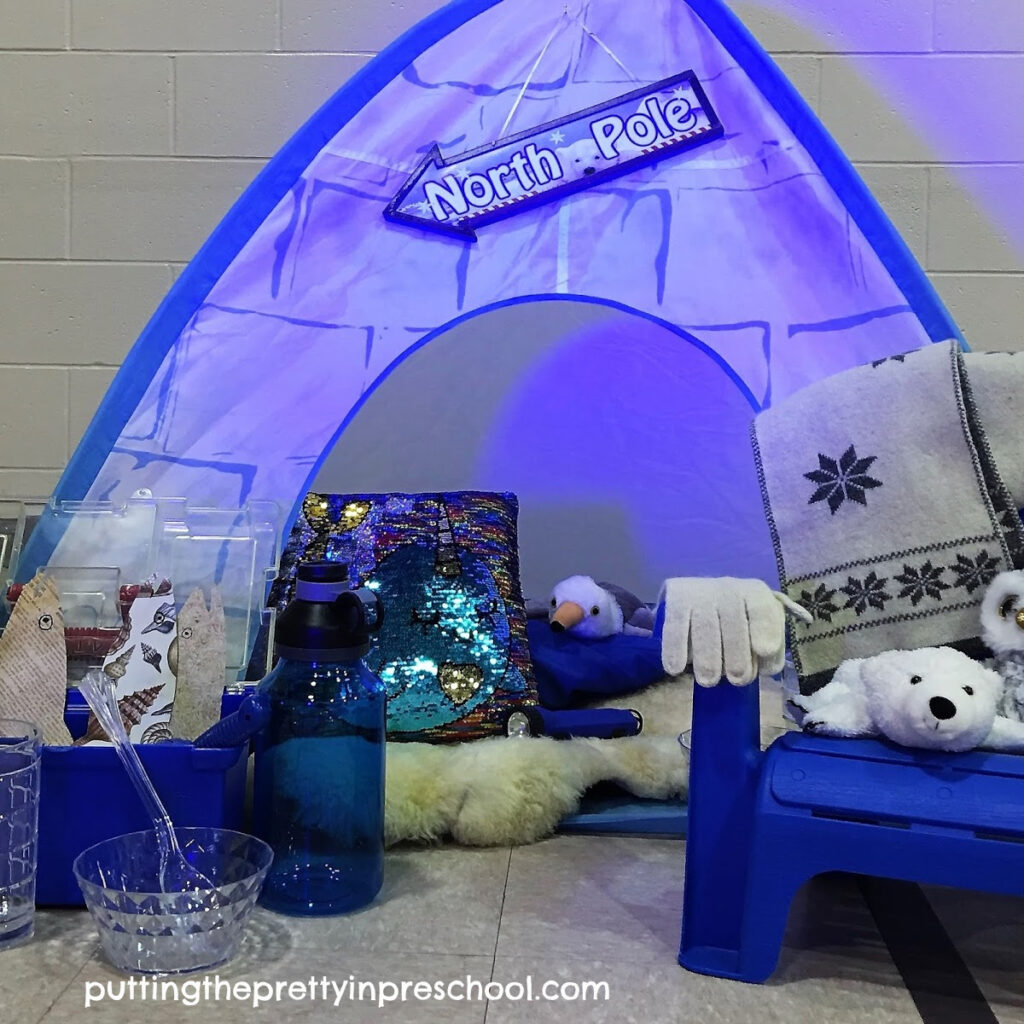 _______
For information about igloos, click here.
_______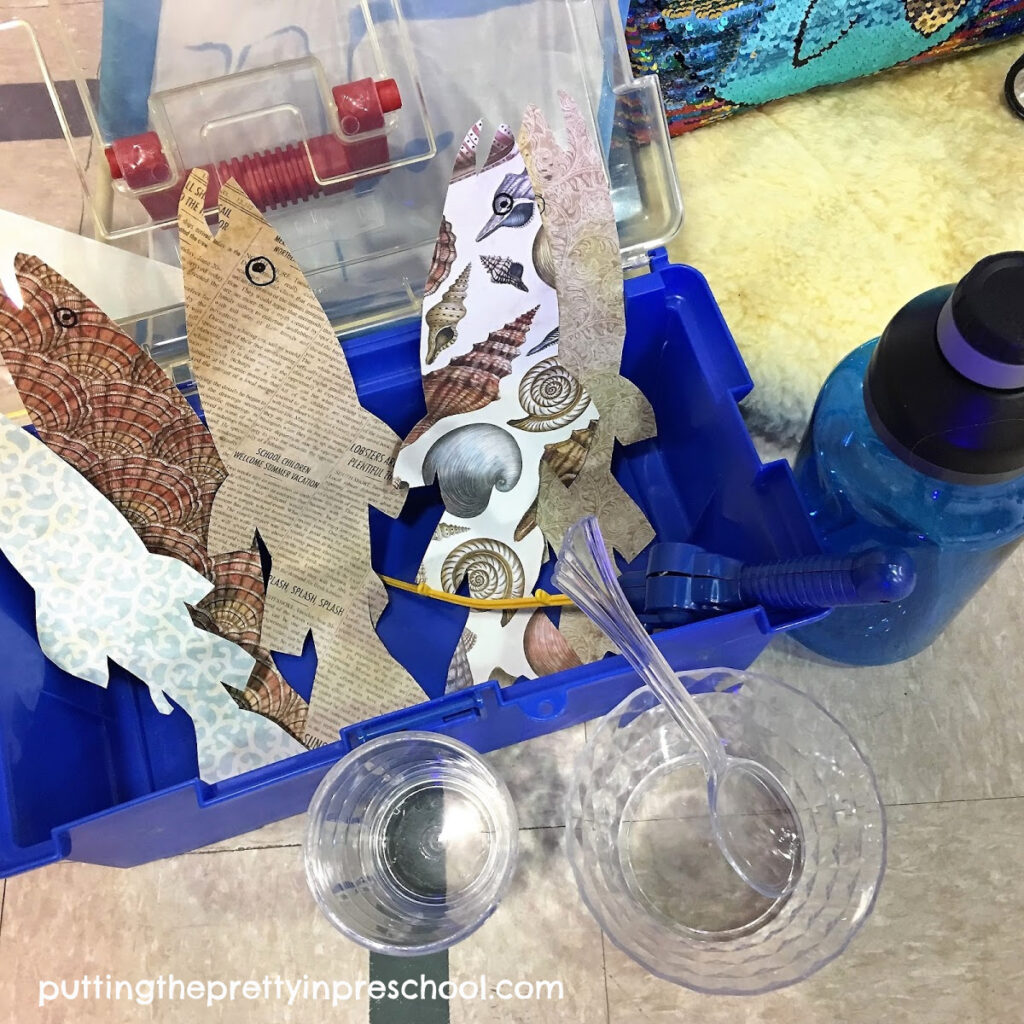 _______
"Glamping" is a form of luxurious camping. Are you a camper or more of a glamper? Share below.
_______
Related:
Spray Paint Snowflake Silhouette
Blue Candy Cane Science Experiment
Kid's Winter Wonderland Tablescape
Winter Wreath Paper Plate Craft
_______
_______
You may also like:
Llama Llama Holiday Drama Sensory Bin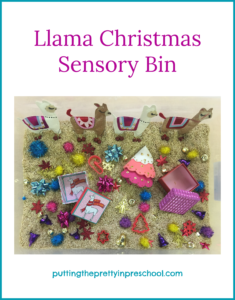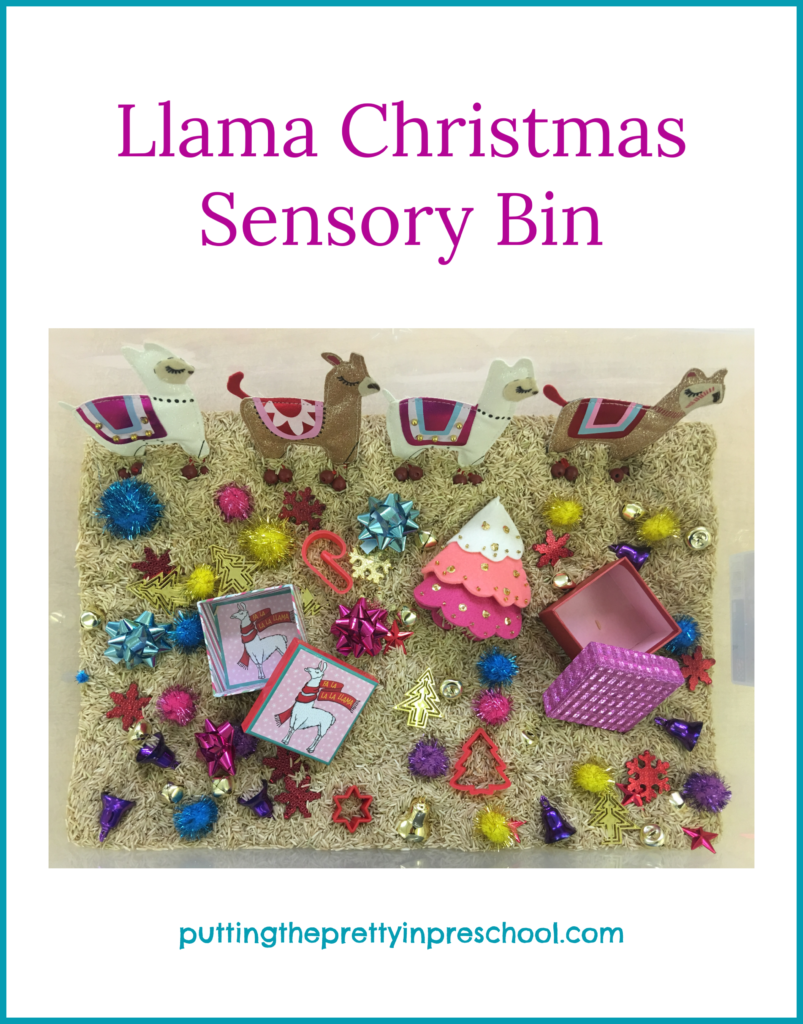 _______
Don't forget to share this post on Pinterest or your favorite Social Media channel. Sharing is caring!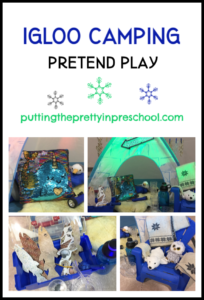 _______
© Annette Kaminsky March 10, 2019
_______
Follow me on social media for more ideas: