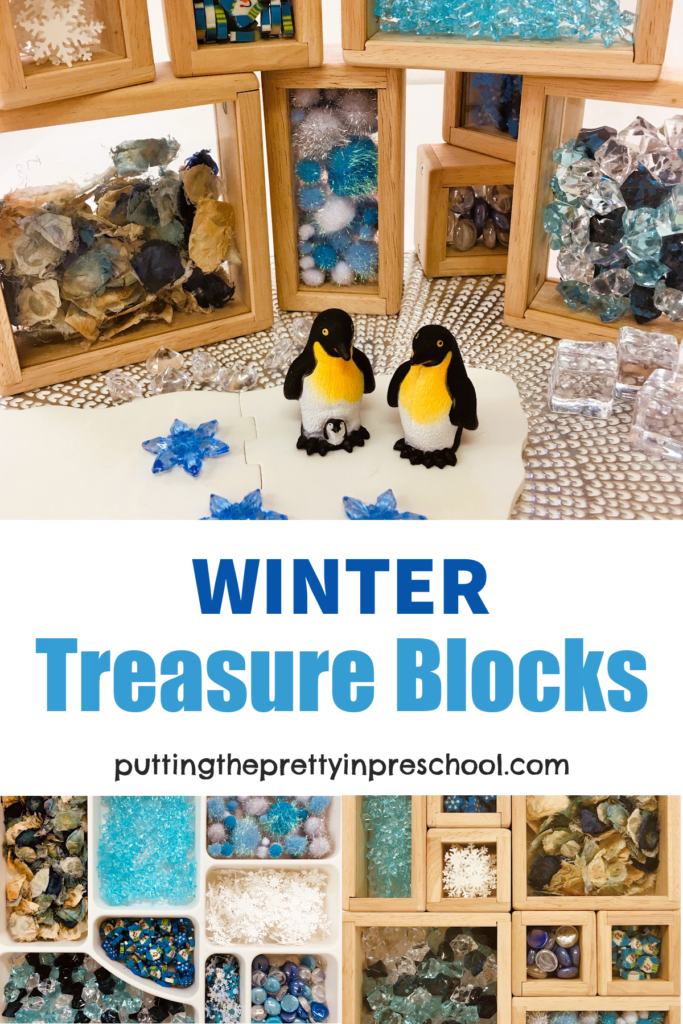 _______
Winter-themed treasure blocks add interest and beauty to any block play activity. Pick a winter color palette, scrounge around for loose parts in your chosen hues, and add them to the blocks. It's that easy!
Treasure blocks are a fairly recent addition to my block collection, and I love adding seasonal supplies to them. There are eight see-through blocks in different sizes and shapes in the featured set, allowing various kinds of loose parts to be displayed. I highly recommend getting a set. They are so versatile.
_______
Follow me on Pinterest for more winter activity ideas.
______
Winter-Themed Supplies To Collect
An online search reveals a variety of beautiful winter color combinations. For this post, I use loose parts in silver, white, cream, and shades of blue.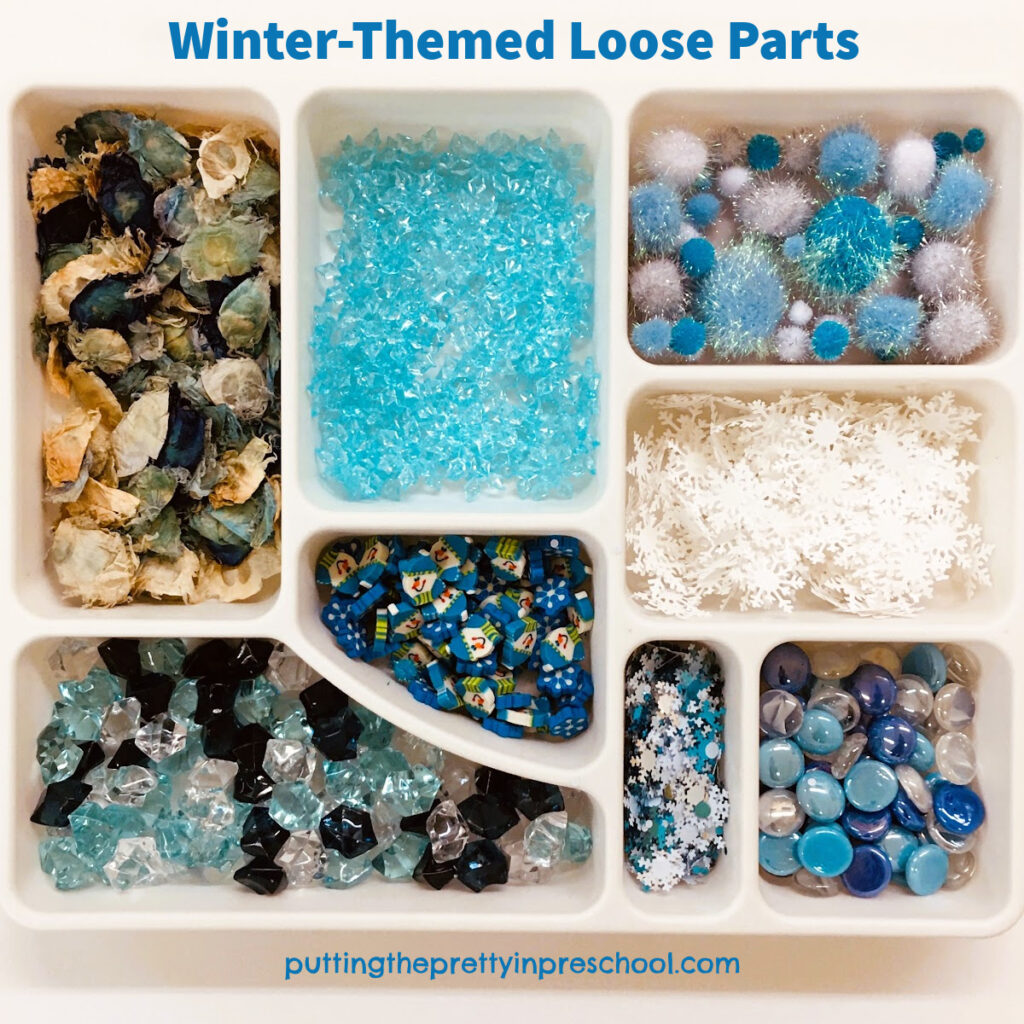 _______
Here's what's in the blocks:
blue, silver, and white pom poms
turquoise snowflake gems
white and shades of blue round gems
clear and shades of blue ice rock crystals
silver and teal metallic snowflake confetti
white paper punched snowflakes
cream and shades of blue potpourri
snowflake and snowman erasers
_______
Winter-Themed Treasure Block Activities
These winter-themed treasure blocks pair well with polar animals. Offer the blocks on a table along with animal figurines such as polar bears, seals, arctic foxes, narwhals, and walruses.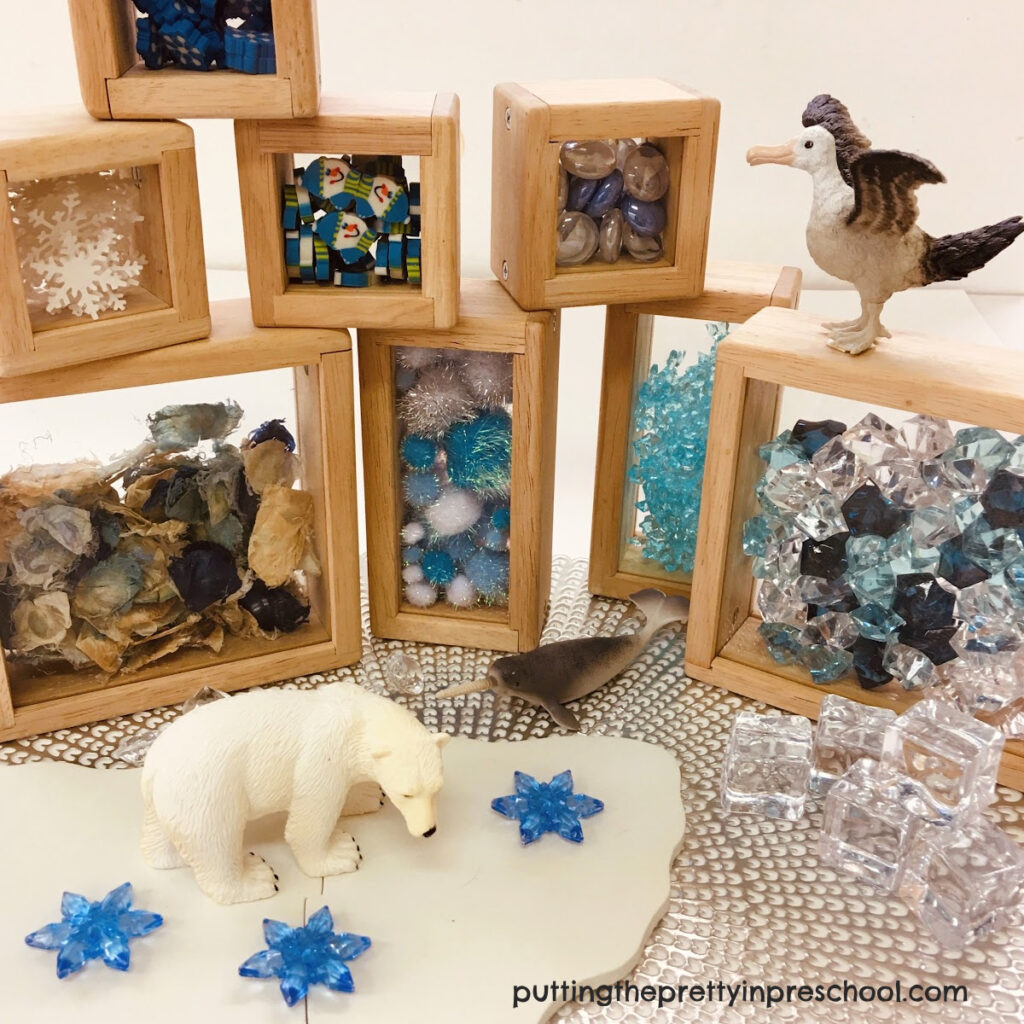 _______
Or go extreme south, and set out the blocks with penguin figurines.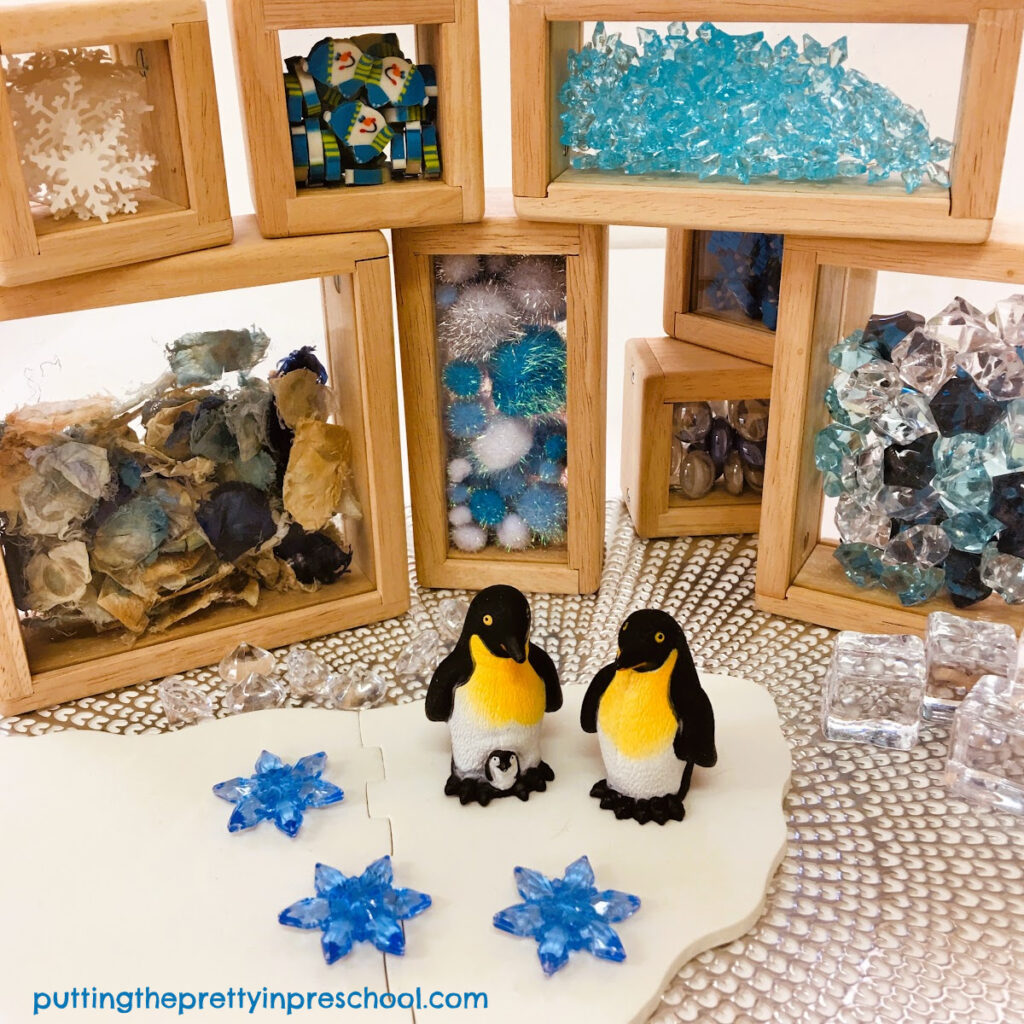 _______
After using the blocks in setups with polar animals, I look forward to pairing them with "Disney Frozen" sets.
Do you have a favorite way to use treasure blocks? Share below.
Related: Frozen Theme Loose Parts
Scissor Skill Snow Cutting Activities
_______
_______
You may also like: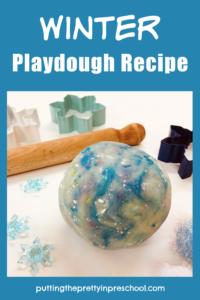 ________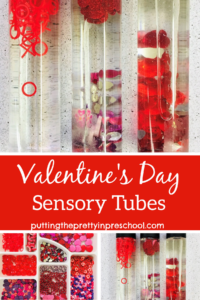 _______
St. Patrick's Day Treasure Blocks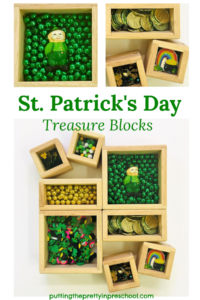 _______
Don't forget to share this post on Pinterest or your favorite social media channel. Sharing is caring!
_______
© Annette Kaminsky January 15, 2022
_______
Follow me on social media for more ideas: