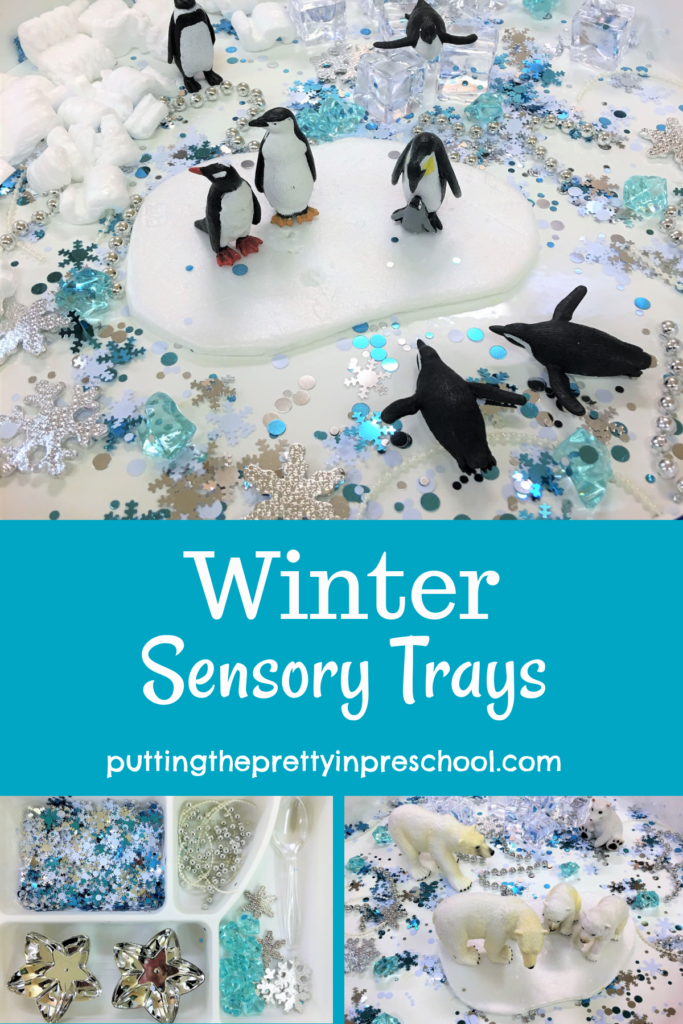 ---
Snowflake confetti makes an eye-catching base for three simple winter sensory trays. Combined with a few accessories, it sets the stage for sparkly sensory play experiences your little learners will delight in.
The find: shiny snowflake and dot confetti in a blue, silver, and white color scheme.
Basic Winter Sensory Tray
Supplies to collect: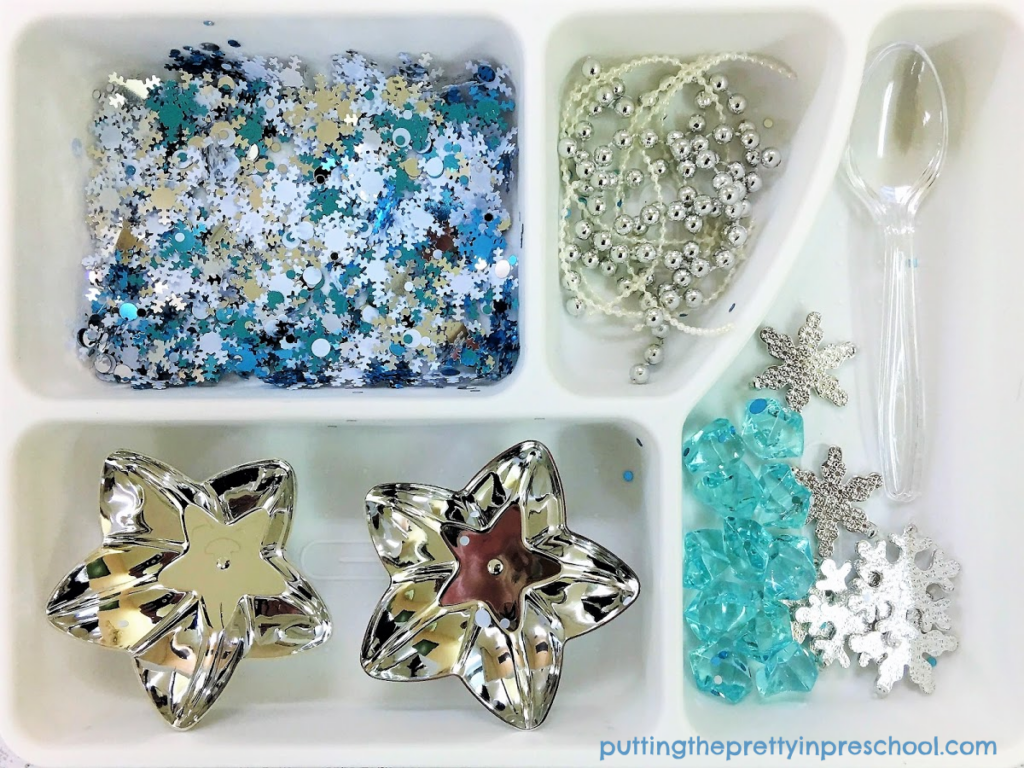 ---
snowflake confetti
turquoise gems
silver and white bead garland strips
large silver snowflakes
star cups
clear spoons
Set in a tray, these pieces make the perfect hands-on sensory activity for your little ones to celebrate winter with.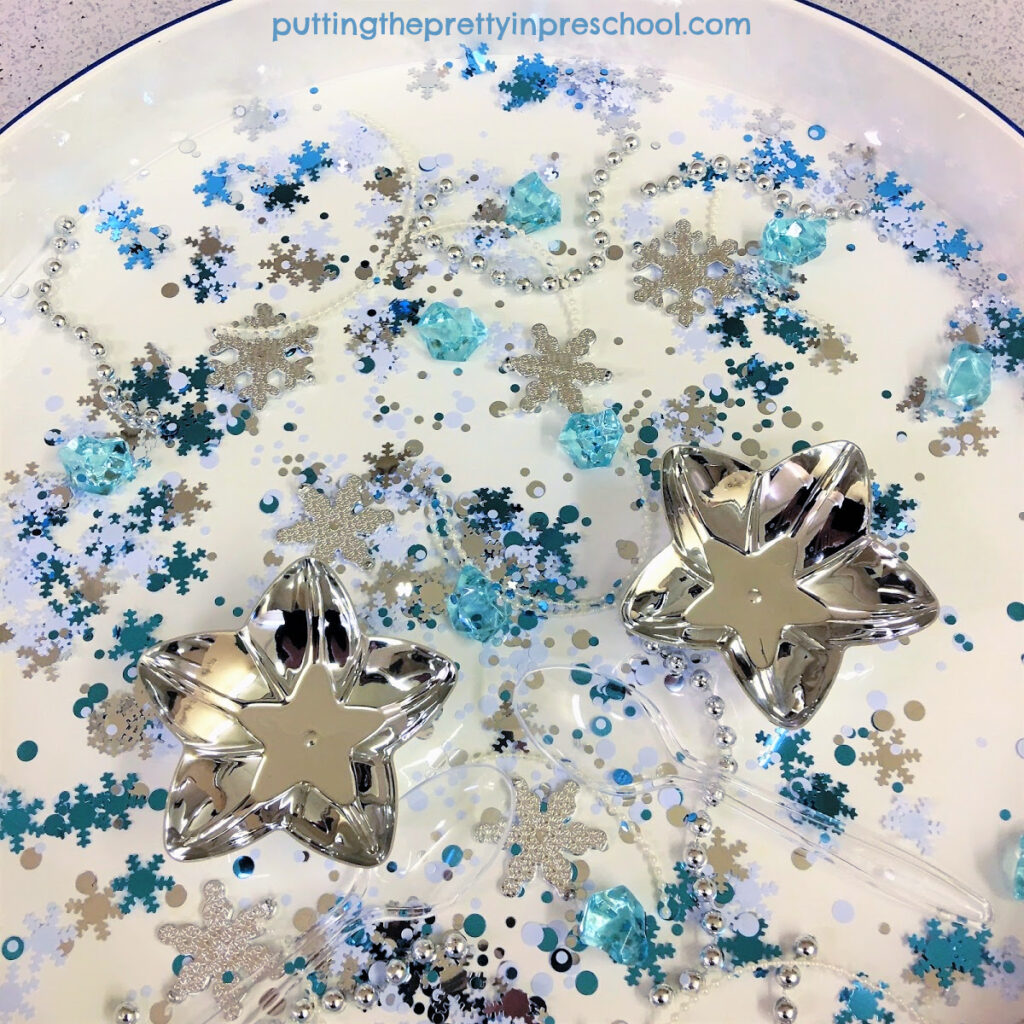 ---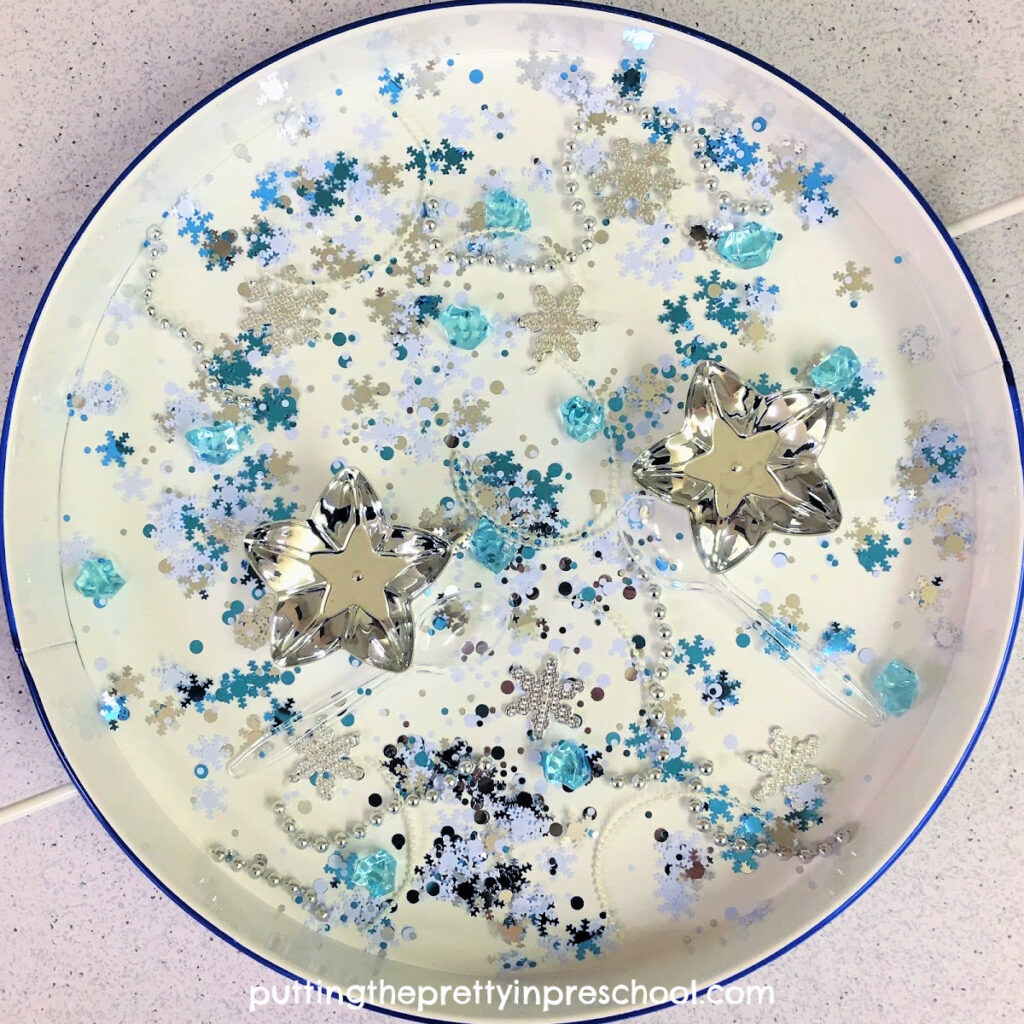 ---
Polar Sensory Tray
In this tray, the star cups and spoons are replaced with cube-shaped "ice cube" acrylic gems and an ice floe cut from styrofoam. Polar bear figurines are set on and around the ice floe.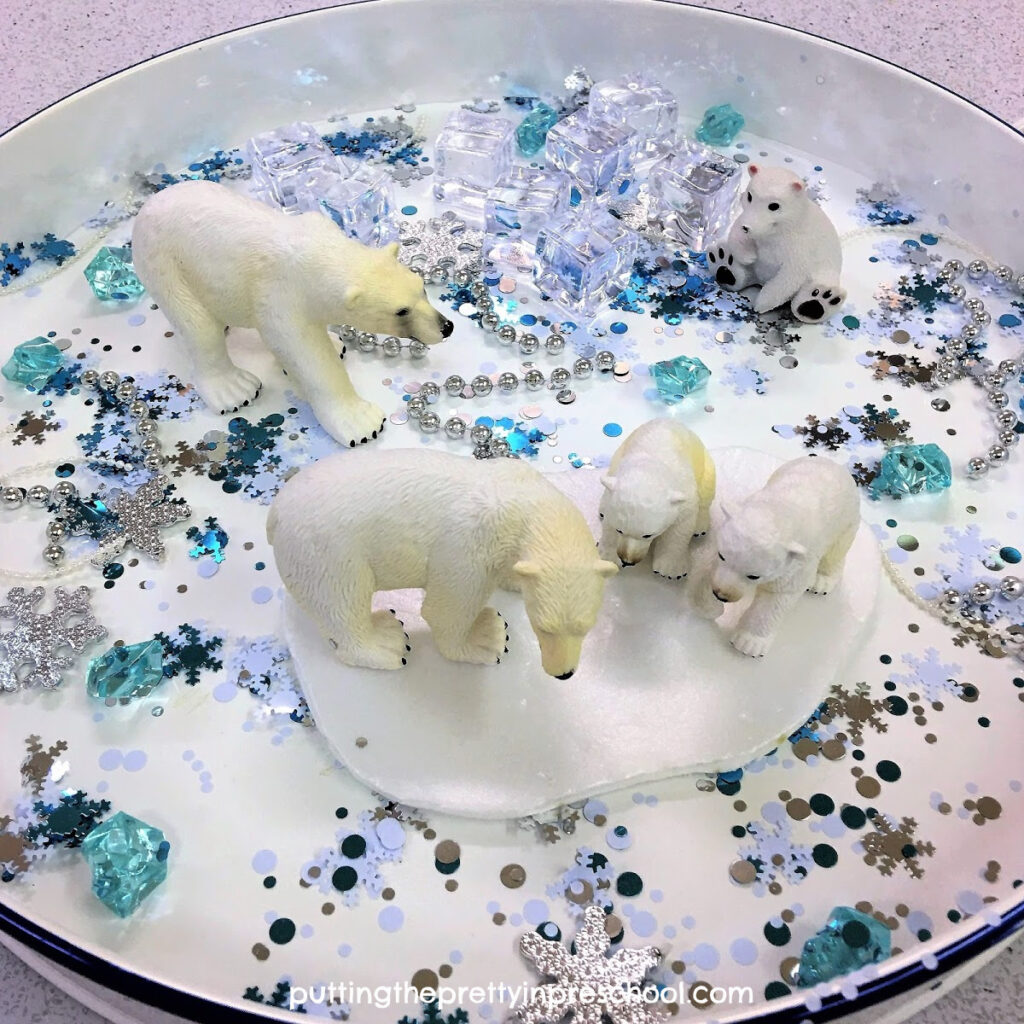 ---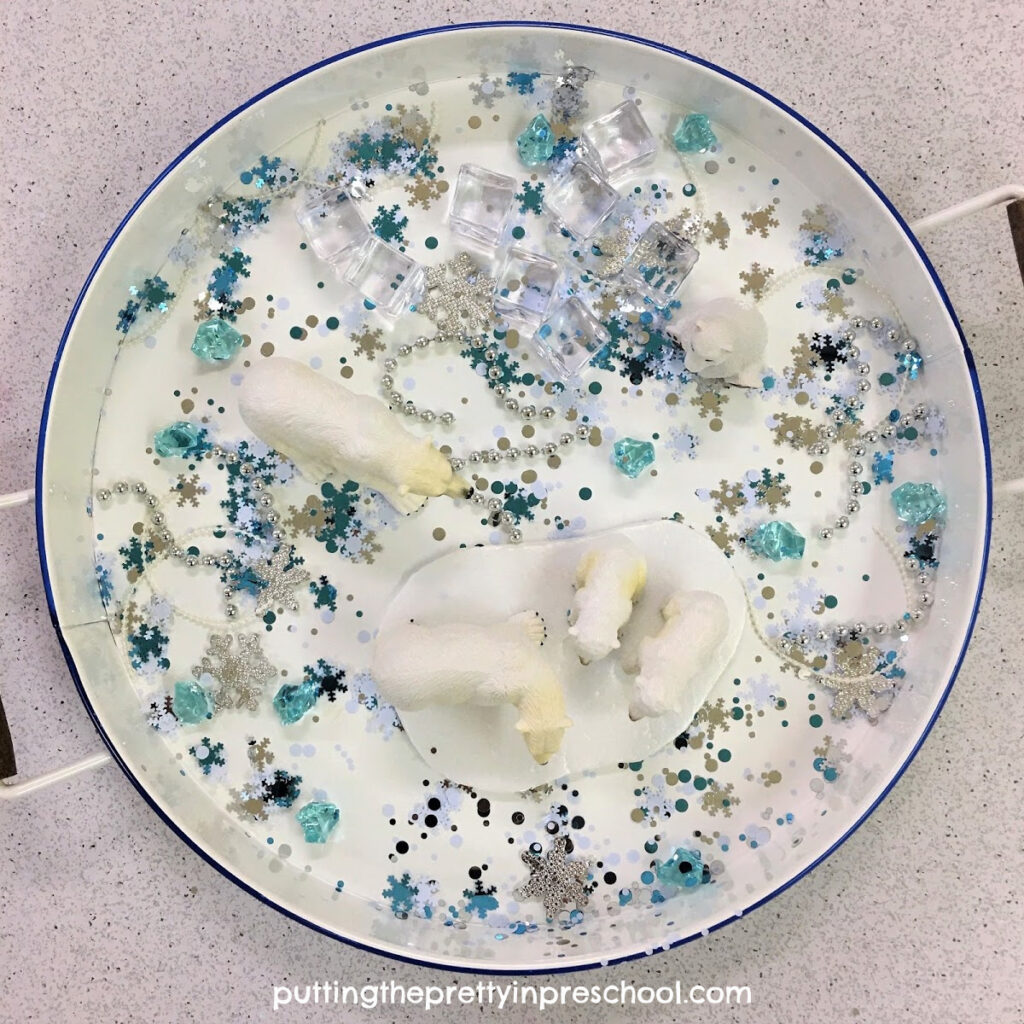 ---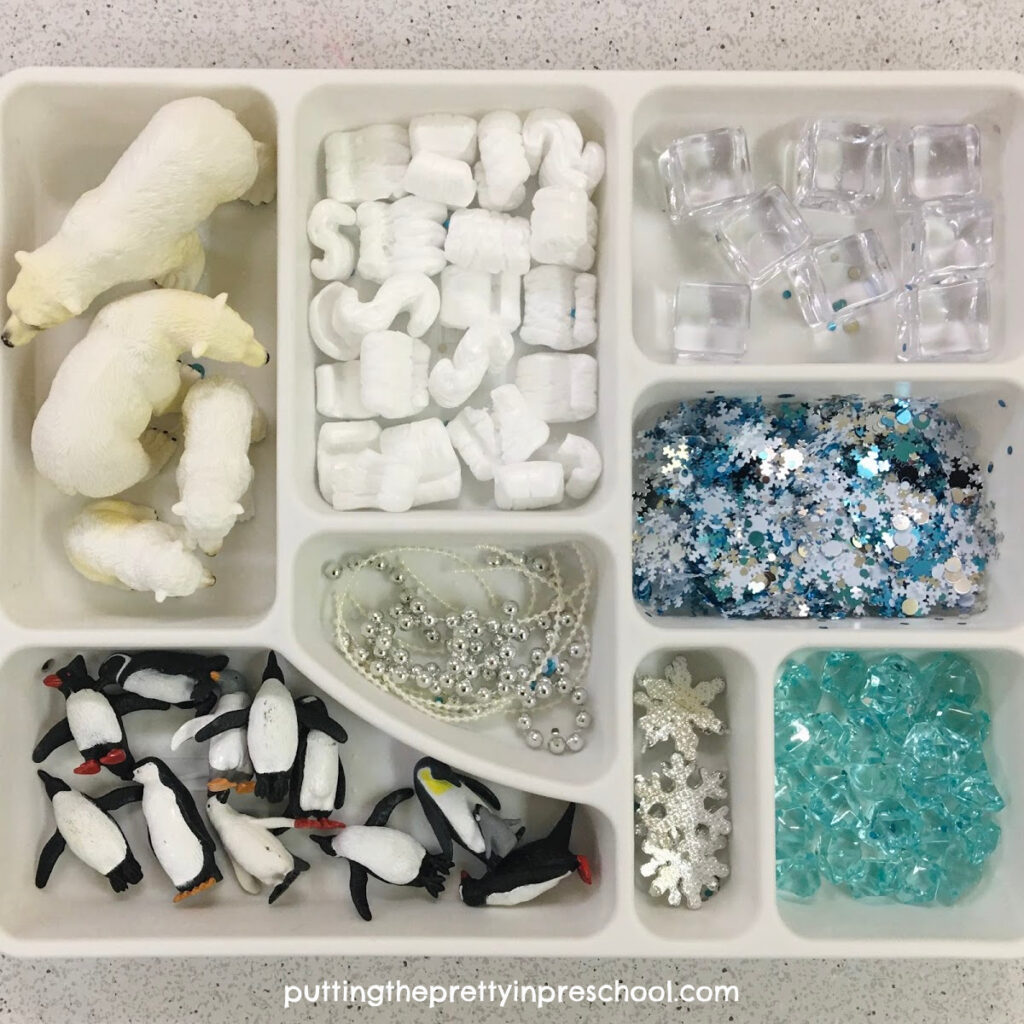 ---
Related: Scissor Skill Snow Cutting Activities
---
Penguin Sensory Tray
The bears are out and penguins are in! Styrofoam packing chips are added to the mix. The penguins are propped on the ice floe and ice chunks, or swimming in the water. Cotton balls would also be a good fit for this tray.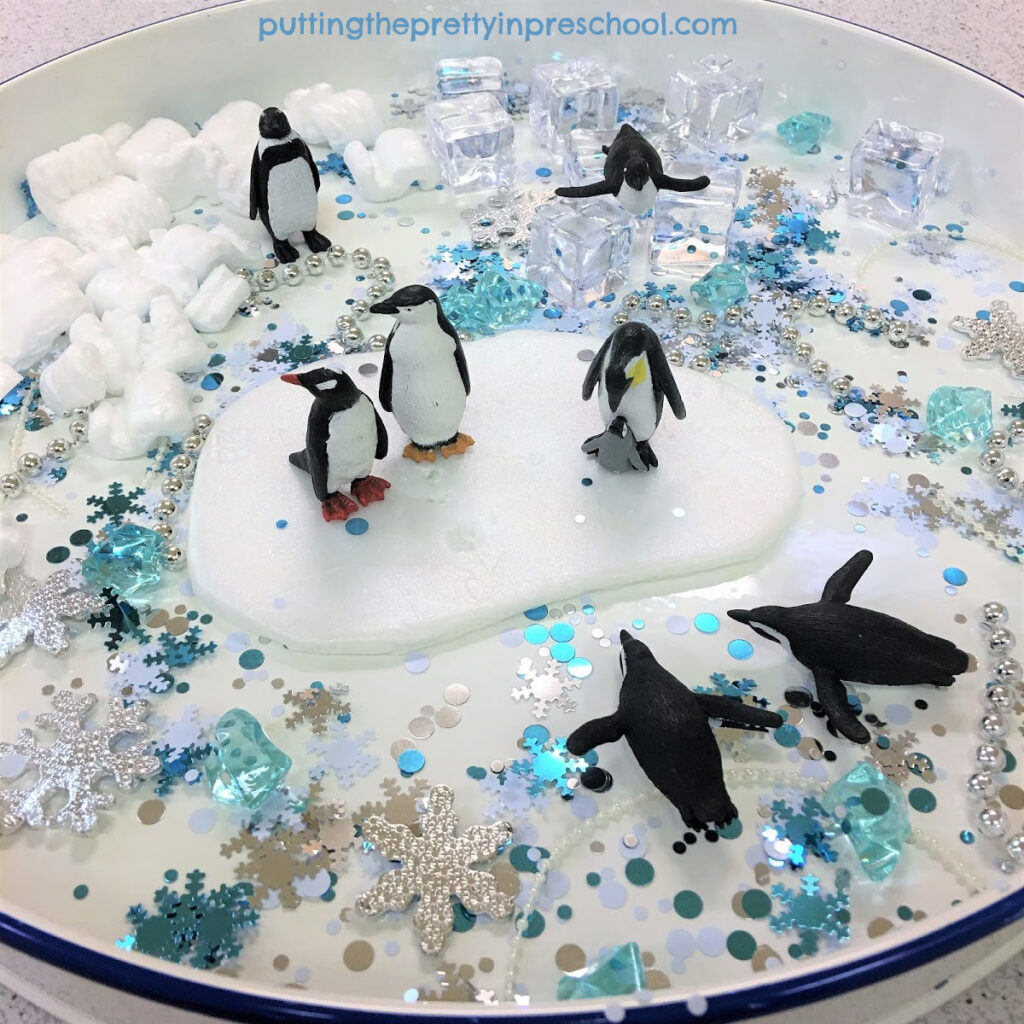 ---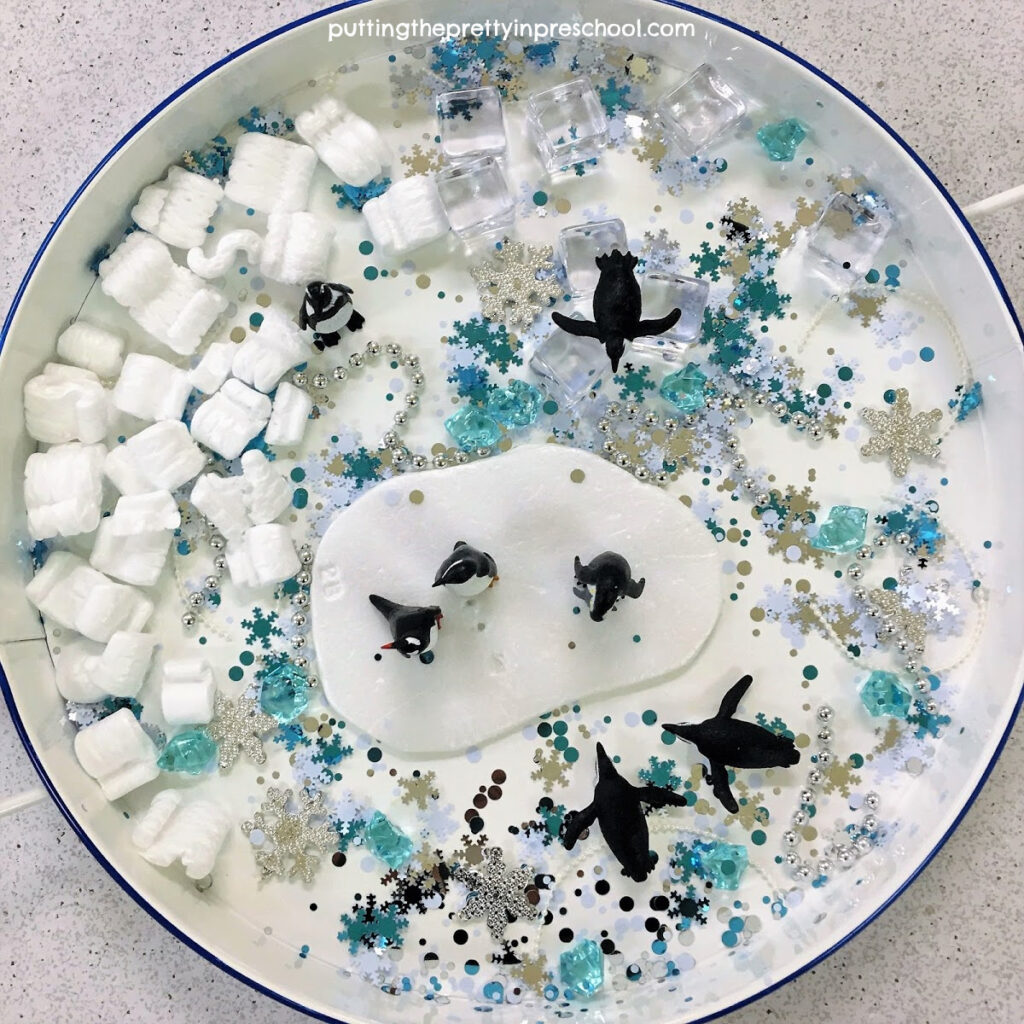 ---
---
White rice or paper snowflake confetti can be substituted as the base in these glitzy, easy to set up winter sensory trays your little learners will love.
---
---
You may also like:
---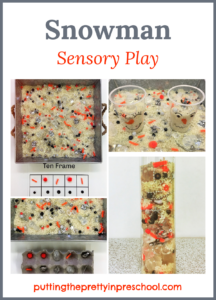 ---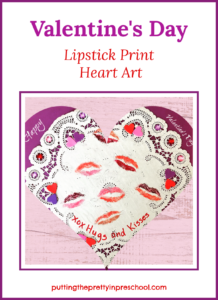 ---
Don't forget to share this post on Pinterest or your favorite social media channel. Sharing is caring!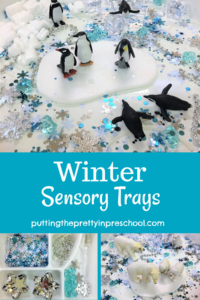 ---
© Annette Kaminsky
Follow me on social media for more ideas: