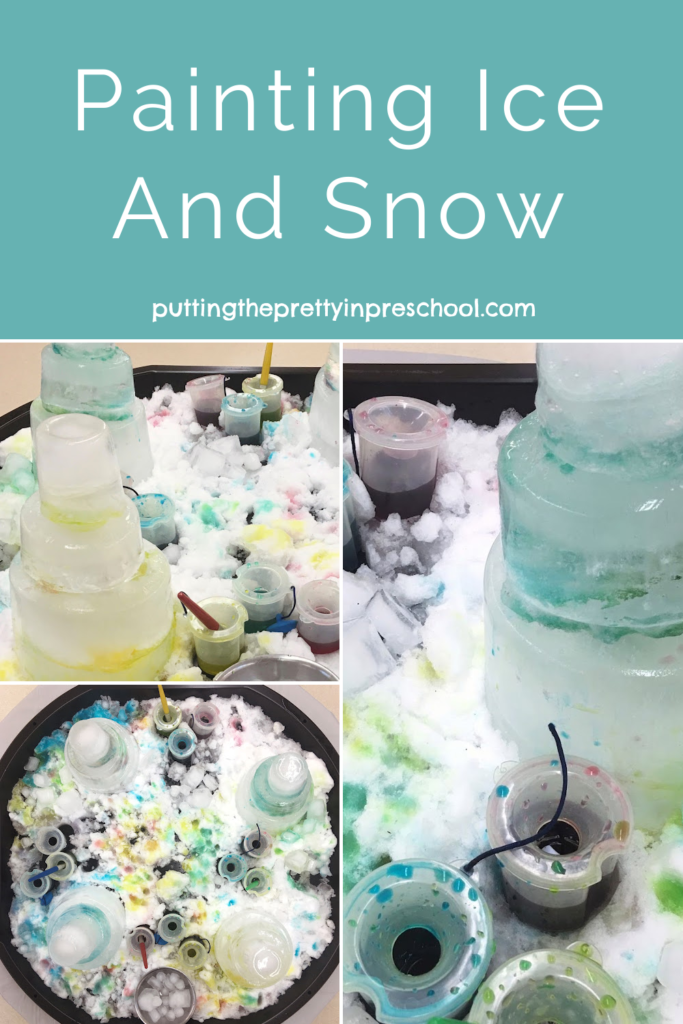 _______
A painting ice and snow center is one of the easiest activities you can set up, and little learners love to participate in it. Stacking the frozen ice into triple-layer cakes will level up the fun factor and visual appeal.
_______
Follow me on Pinterest for more early learning ideas.
_______
Supplies To Collect
For this frozen-themed snow and ice sensory table activity, gather the following:
activity tray
round plastic food containers in different sizes
ice cube trays
small metal bowls
large pail
snow
food coloring or liquid watercolors
paint containers
paintbrushes
sturdy tablecloth
_______
Setting Up The Painting Ice And Snow Activity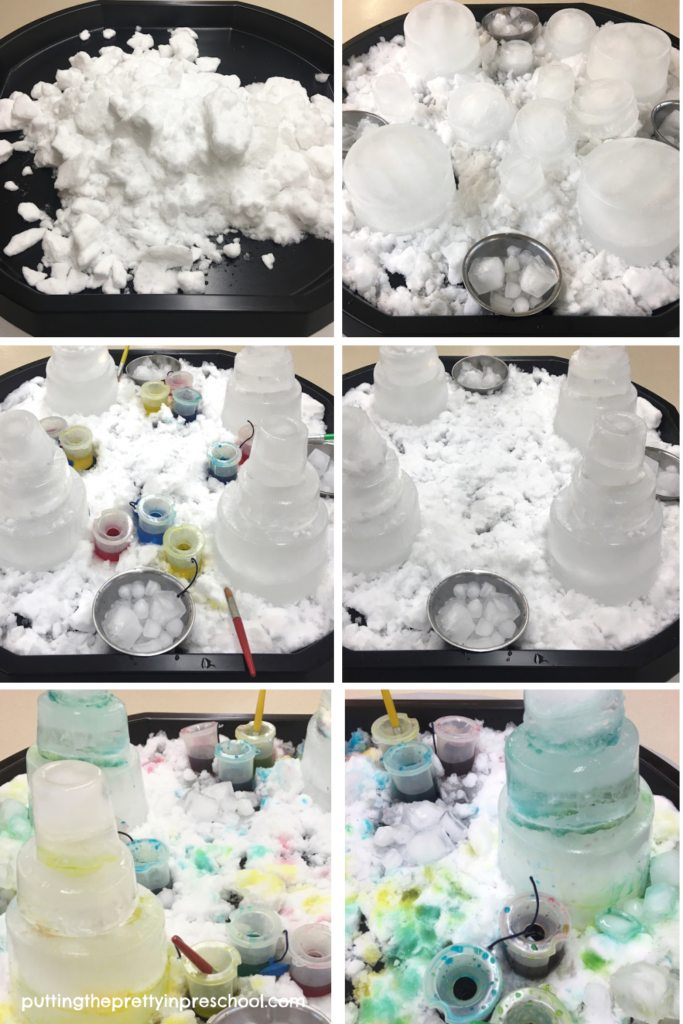 _______
Freeze water in food containers for several days. Empty yogurt, sour cream, ice cream, and margarine containers work well for the molds.
Set up a large activity tray on a round table covered with a tablecloth.
Scoop up snow in a pail and dump it into the tray.
Take out the ice shapes from their molds and drop them on top of the snow. Stack smaller ice chunks on larger ones to make triple-layer cakes.
Set out ice cubes in small metal bowls.
Add liquid food colors to paint containers, or mix a little food coloring into water to make the hues. Featured are paints in primary colors.
Include brushes and invite little learners to paint the ice cakes and snow.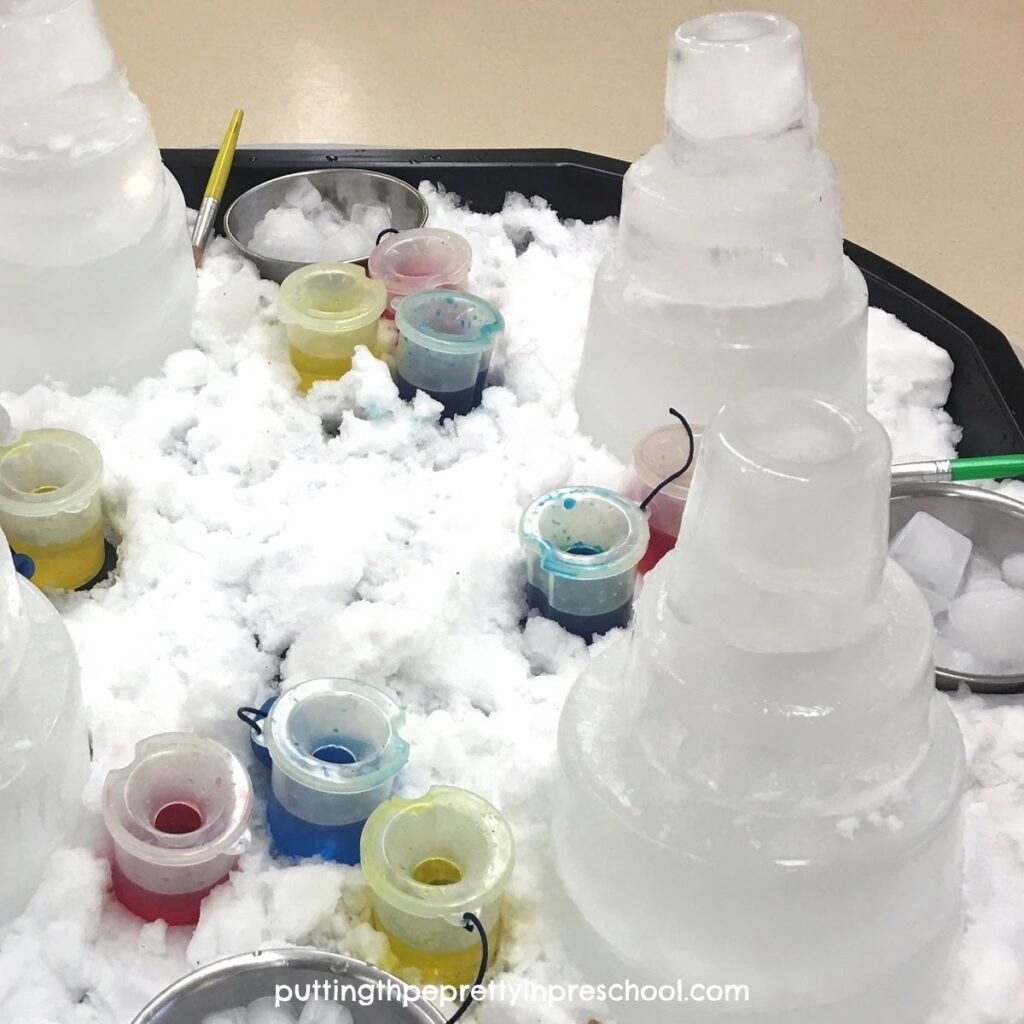 _______
The watercolors in the containers stay quite pure in this activity, without having to ask anyone to rinse their brushes between hues used. And there will be lots of excitement when new colors such as green and purple pop up in the snow.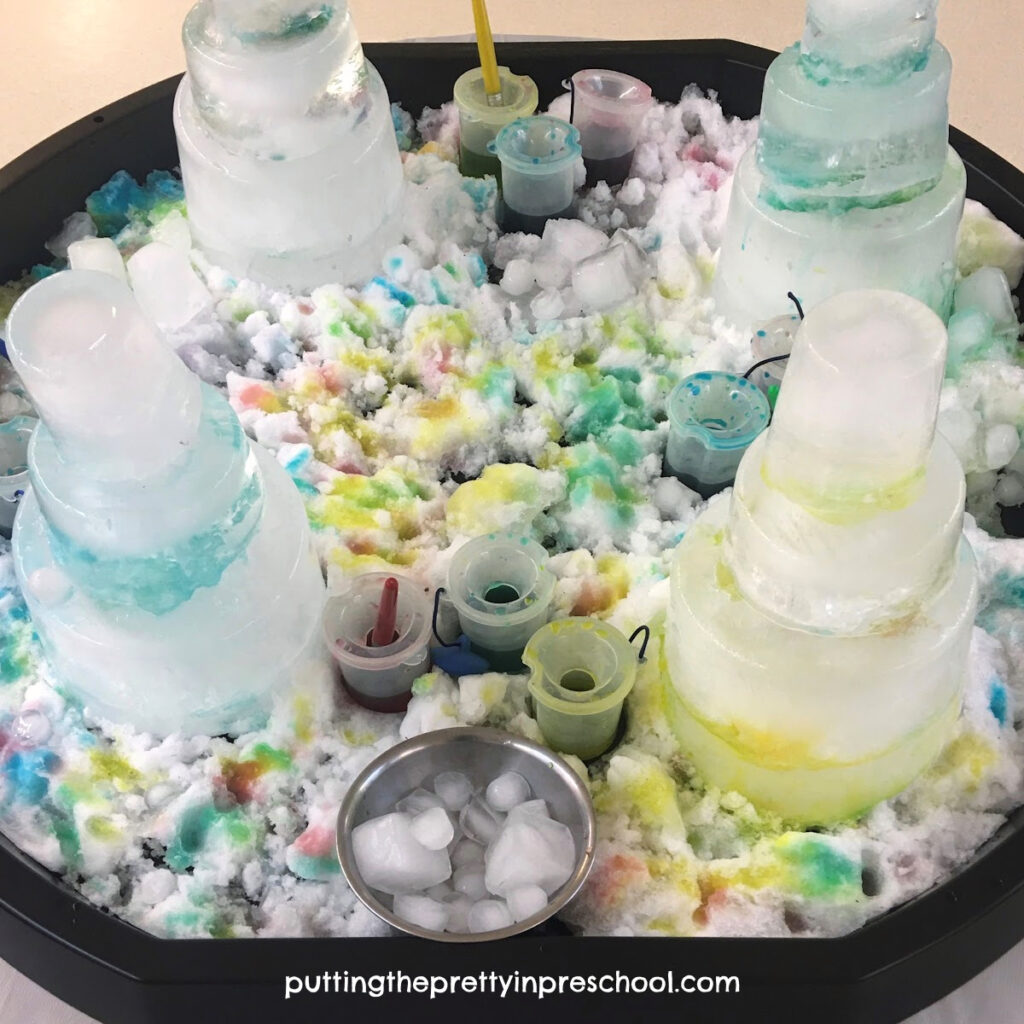 _______
If you are short on preparation time, offer snow, ice cubes, and paints with a variety of kitchen accessories. Think muffin tins, bowls, spoons, pans, and frozen dessert sticks. Your little charges will enjoy painting the snow and ice cubes, and will excitedly use the accessories in snow kitchen activities.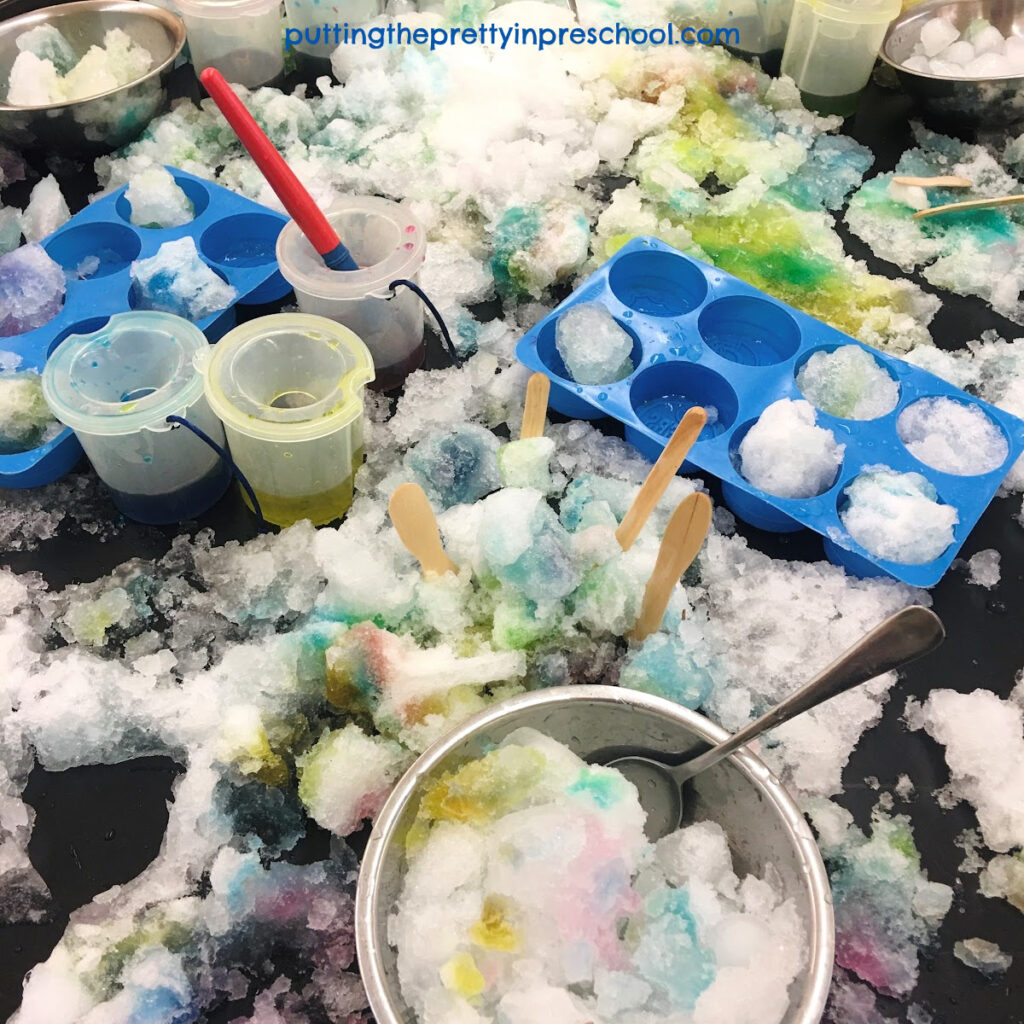 _______
If snow is not available where you live, the activity will work fine with ice shapes alone. Little learners will be thrilled to focus on painting the ice cakes and can add ice cube embellishments.
_______
_______
Related:
Spray Paint Snowflake Silhouette
Scissor Skill Snow Cutting Activities
Kid's Winter Wonderland Play Tablescape
_______
_______
You may also like:
Blue Candy Cane Science Experiment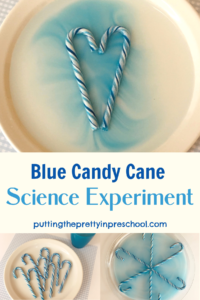 _______
Valentine's Day Musical Instruments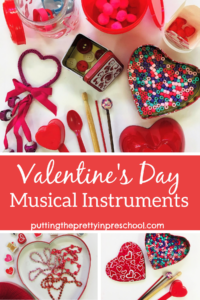 _______
Don't forget to share this post on Pinterest or your favorite social media channel. Sharing is caring!
_______
© Annette Kaminsky January 29, 2022
_______
Follow me on social media for more ideas: