These snowman sensory play ideas can be explored any time of year – winter or summer. When it's super cold out and there is real snow on the ground, I'd rather play with these activities indoors!
_______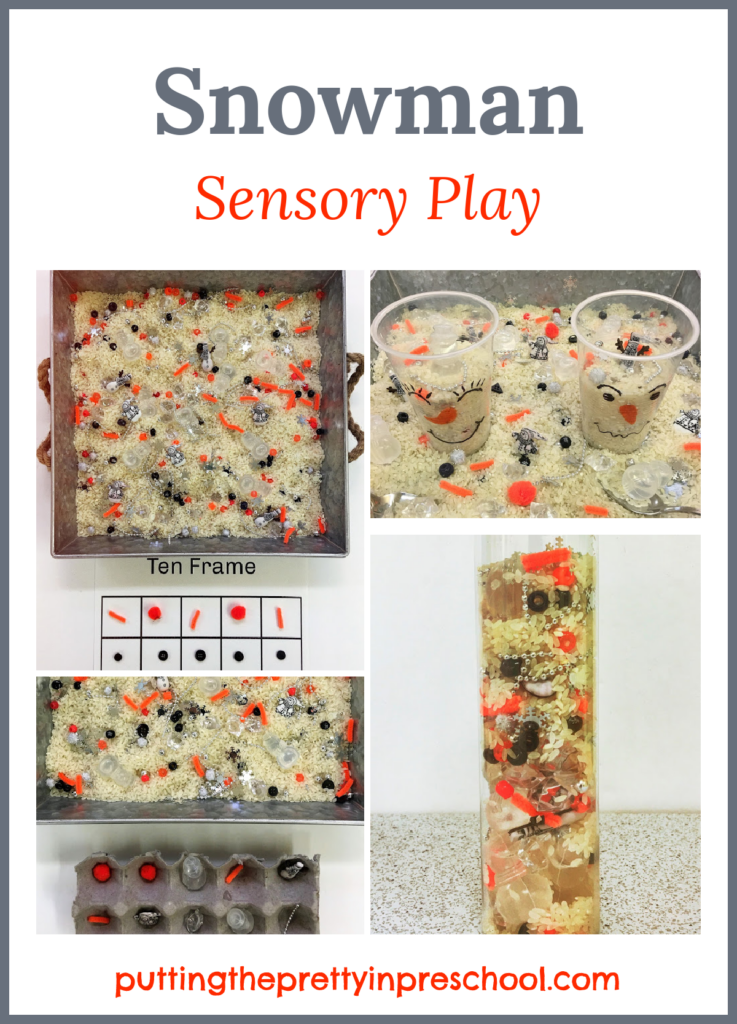 _______
Snowman Sensory Play Supplies
Collect these supplies for the activities that follow:
clear chunky gems
silver snowflake confetti, bead garland strips, and balls
white pom poms
orange beads, pom poms, and pipe cleaner pieces
black buttons and beads
snowmen buttons, ice cubes, and bottles
silver spoons
_______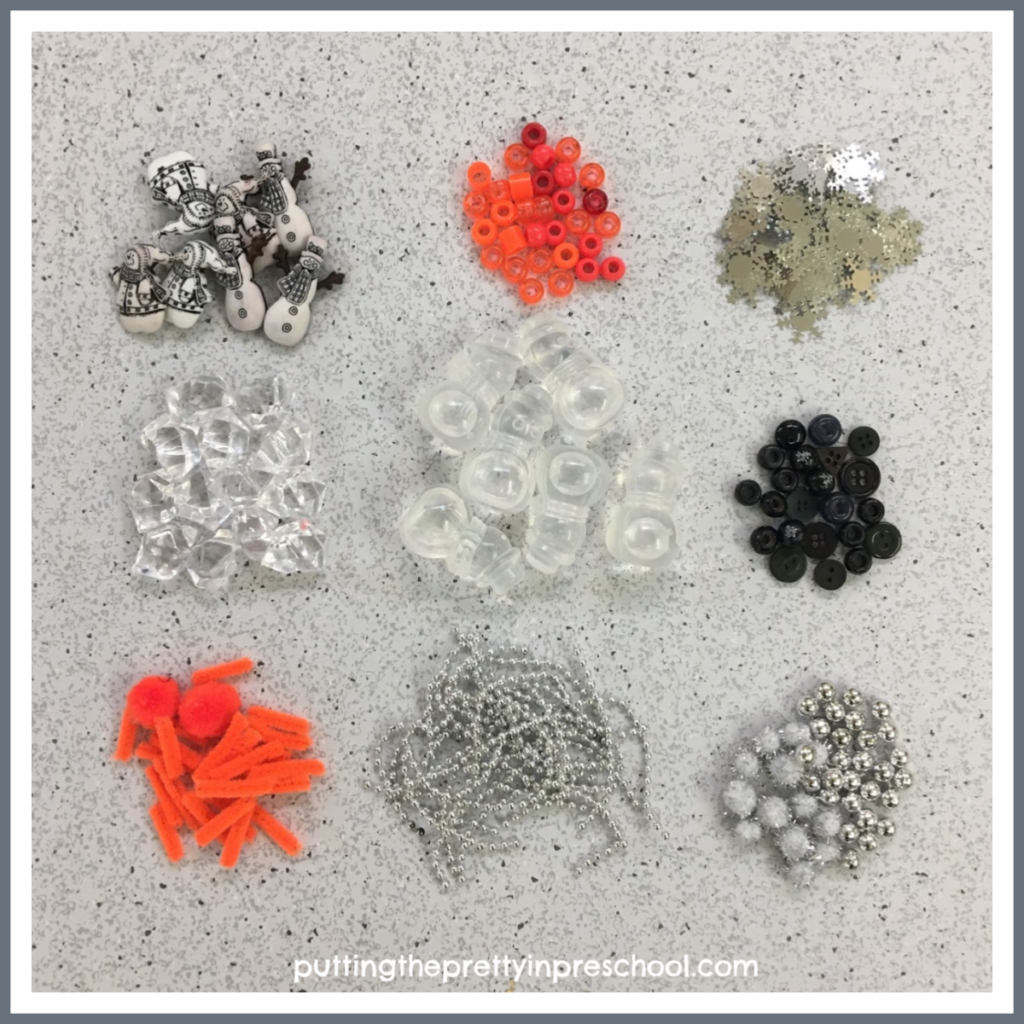 _______
Snowman Sensory Tray
The materials are sprinkled on a white rice base in a square metal tray. The snowmen bottles are the find I was most excited about.
_______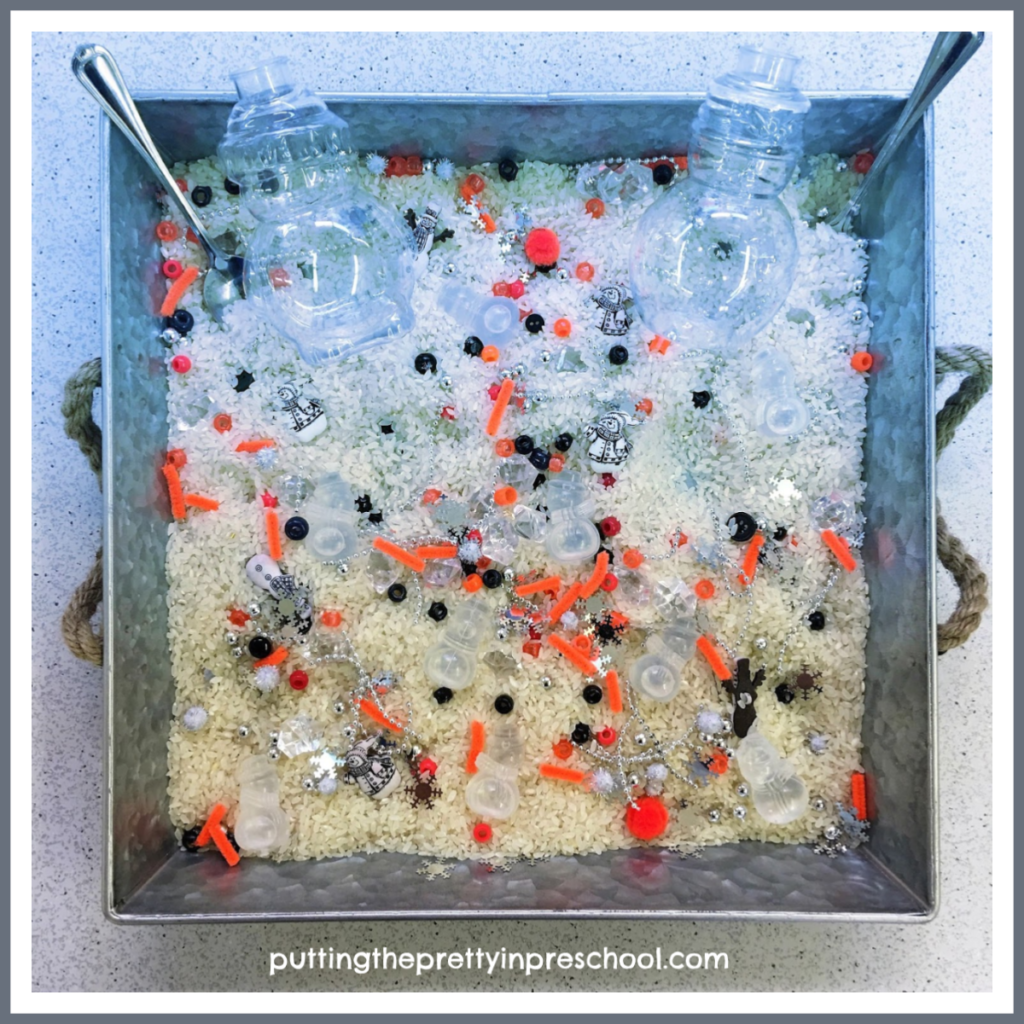 _______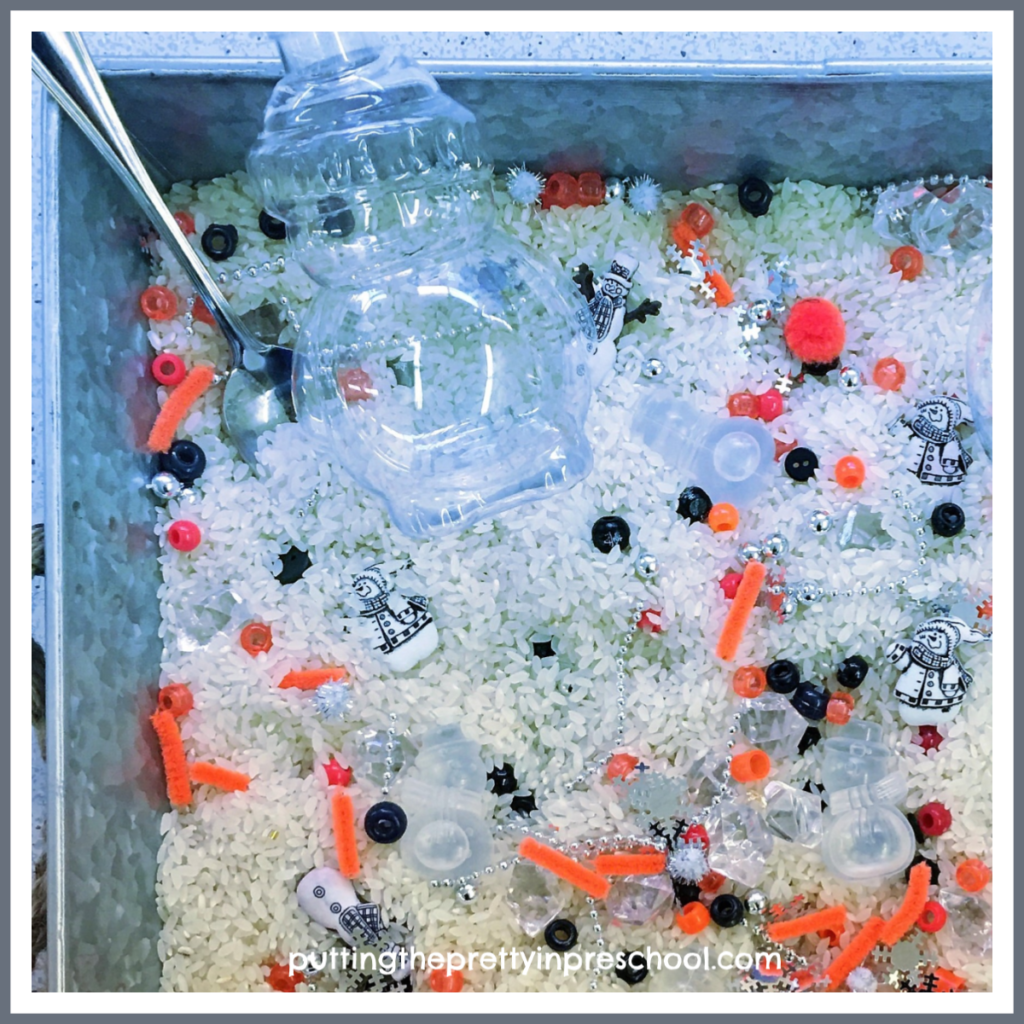 _______
An easy alternative to themed bottles is to draw snowmen's faces on clear cups with black and orange permanent markers. Design some extra faces for snack cups…a dandy idea featured on a post from passionforsavings.com.
_______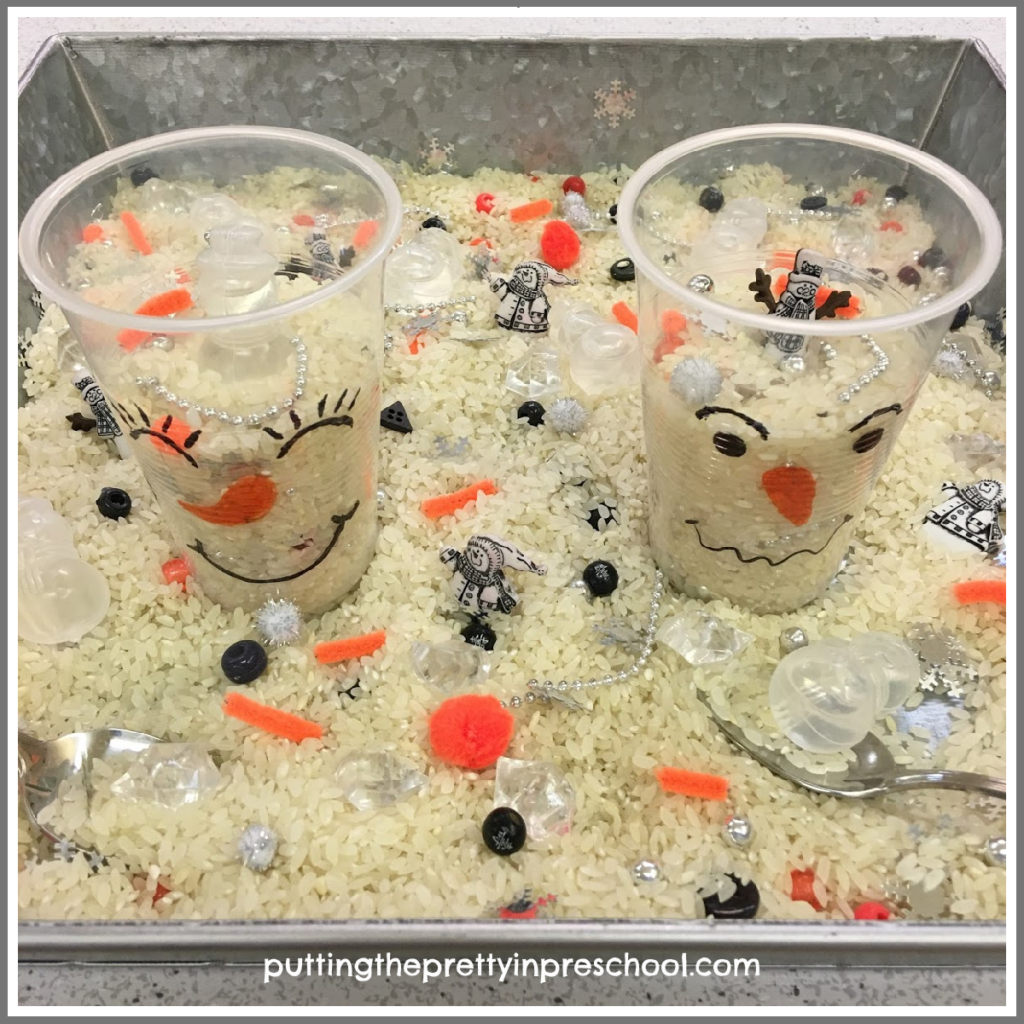 _______
Funnels, dessert cups, large white pom poms, and snowmen erasers would also make great additions.
_______
Ten Frame Activities
Ten frame activities are perfect for this snowman sensory tray. The frame makes it easy to introduce counting and adding challenges.
_______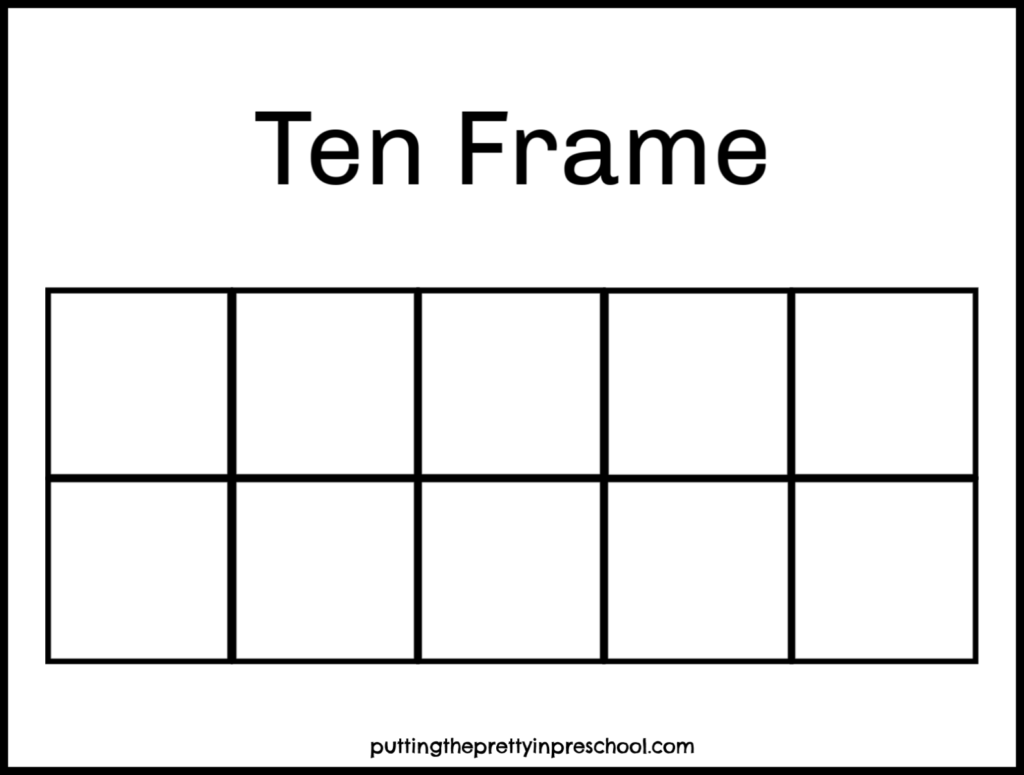 _______
Include this ten-frame printable (downloadable below) in the center and have your child find …
seven snowmen buttons
five ice cube snowmen
six orange beads and four black beads
five black parts and five orange parts
ten objects of any kind
_______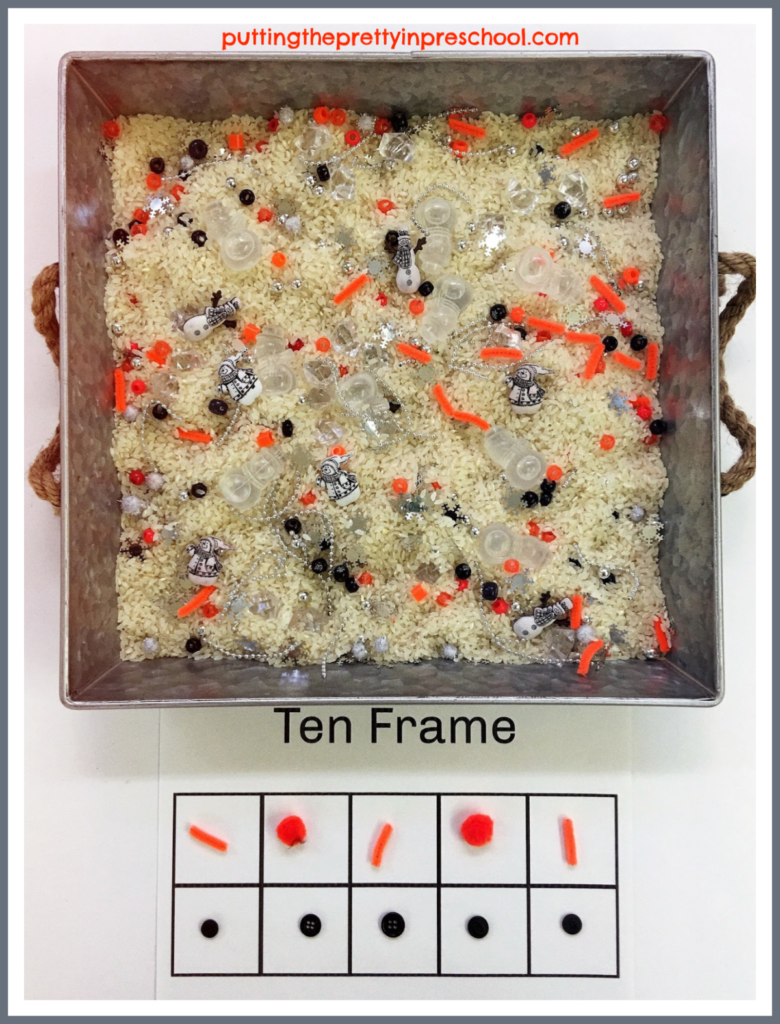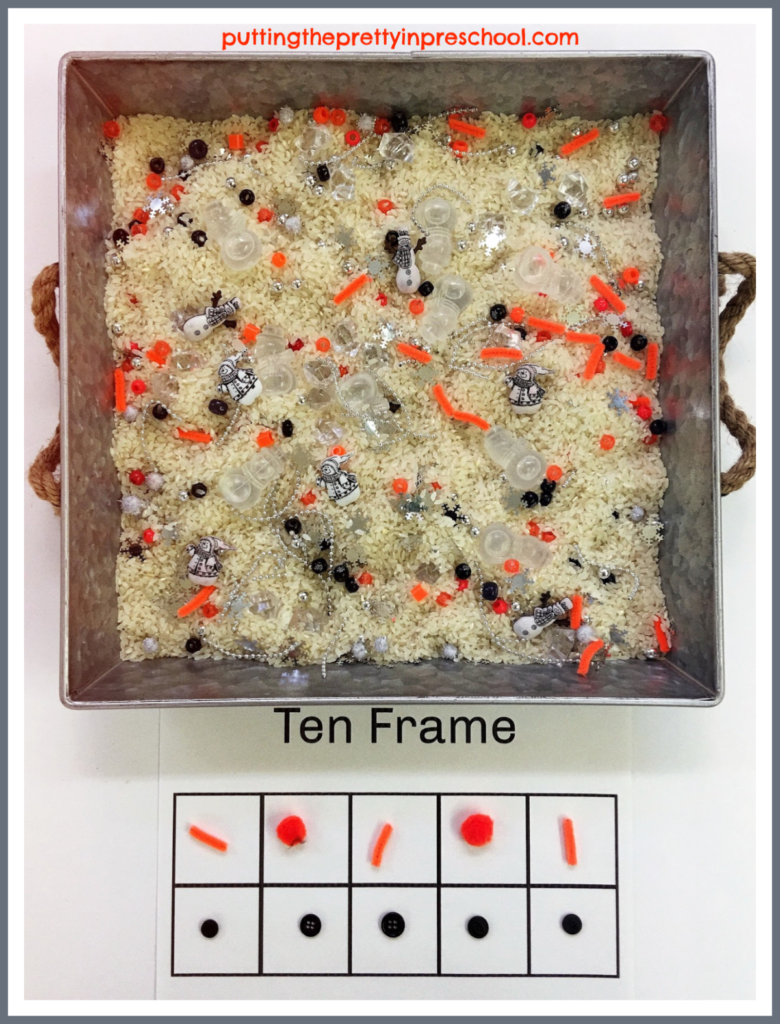 _______
_______
An egg carton with two sections trimmed off transforms into a ten frame. A bonus is that the cups easily contain the supplies.
_______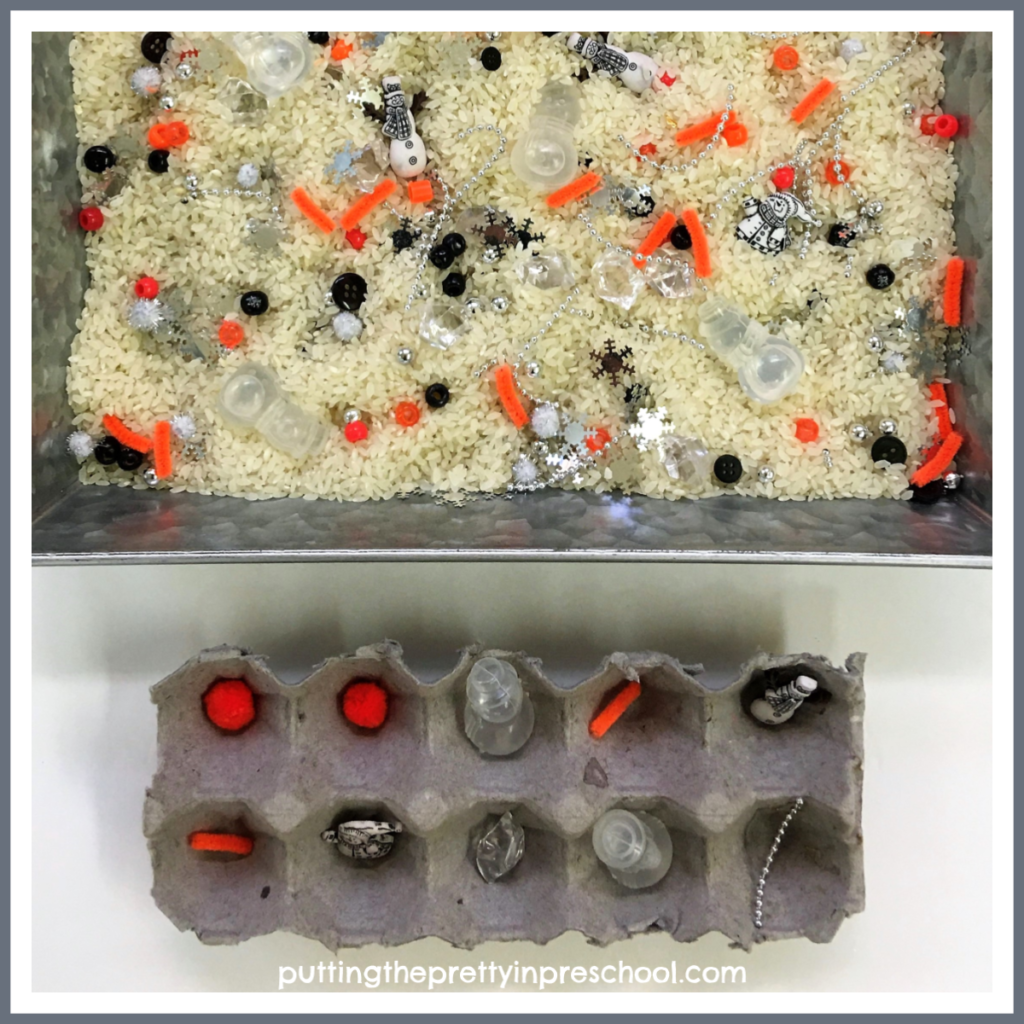 _______
Snowman Themed Sensory Tube
Extend play possibilities by adding these snowman-themed materials to a sensory tube. You can get by with less of each supply, and variety is always nice!
_______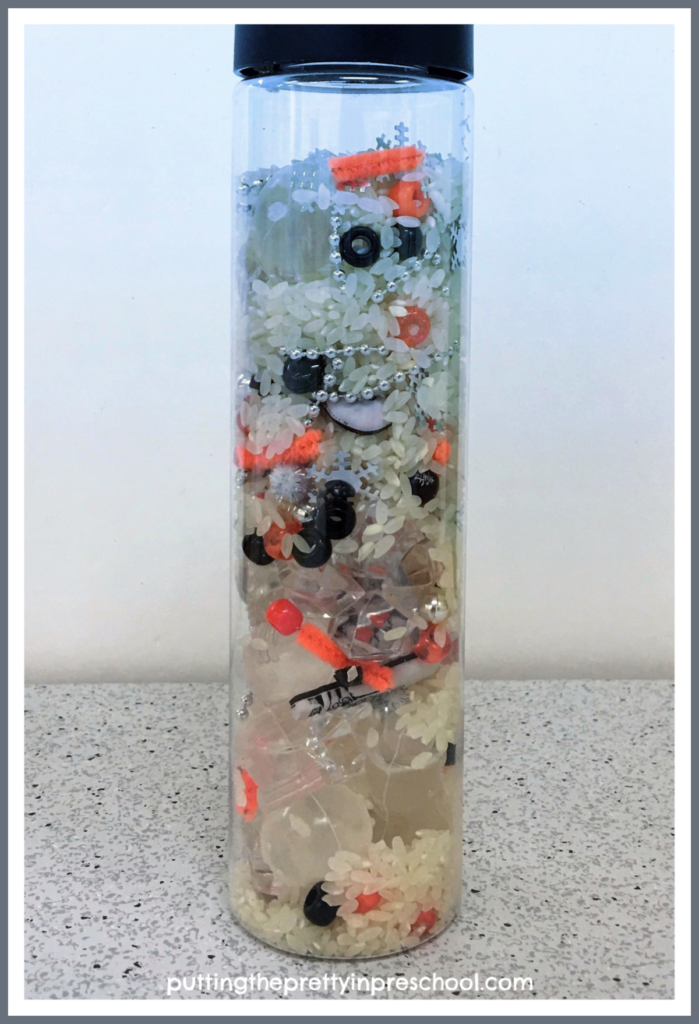 _______
You can never go wrong with a snowman theme, for any age! I hope these snowman sensory play activities enhance your child's hands-on learning opportunities with this beloved topic.
_______
Related:
Magic Creamer Color Experiment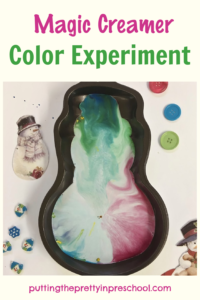 _______
You may also like: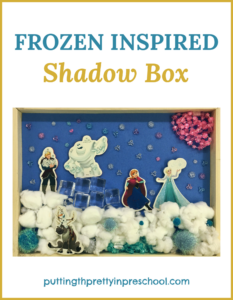 _______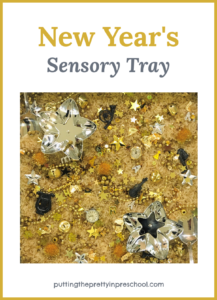 _______
Don't forget to share this post on Pinterest or your favorite Social Media channel. Sharing is caring!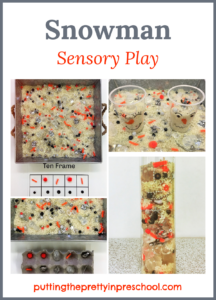 _______
© Annette Kaminsky January 17, 2020
_______
Follow me on social media for more ideas: