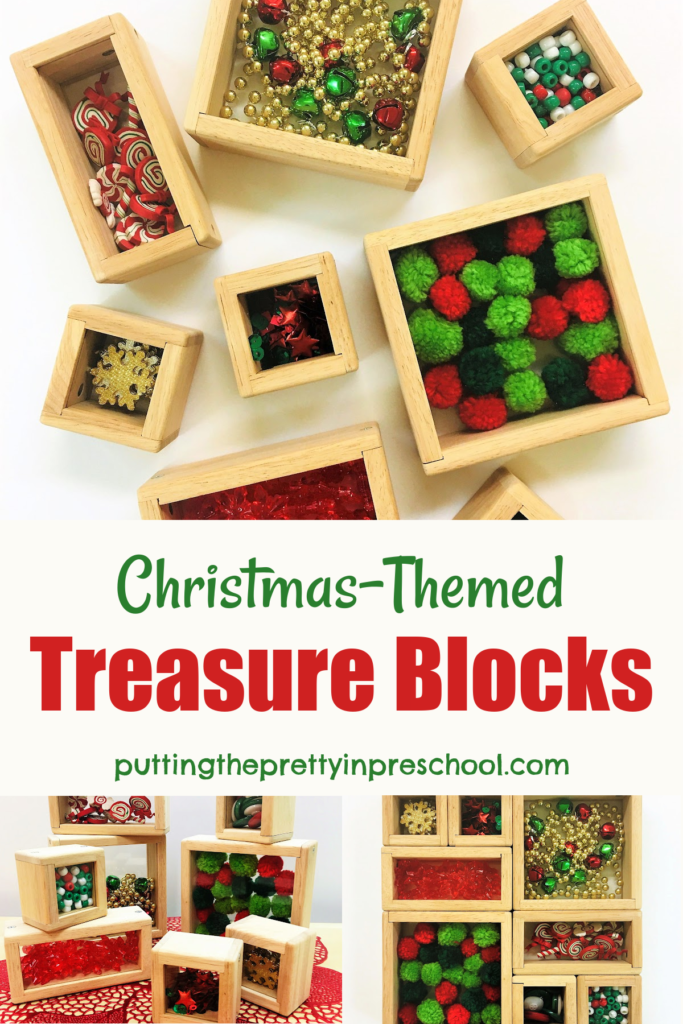 ________
These Christmas treasure blocks are a festive addition to any play space. They are filled with seasonal loose parts and are fun to use in play by themselves or in addition to other toys.
_______
Follow me on Pinterest for more ideas.
_______
Supplies To Collect
The following supplies work well in these see-through treasure blocks:
buttons
jingle bells
Christmas tree garland
pom poms
pony beads
craft stars
gem snowflakes
metallic snowflakes
rubber candy pieces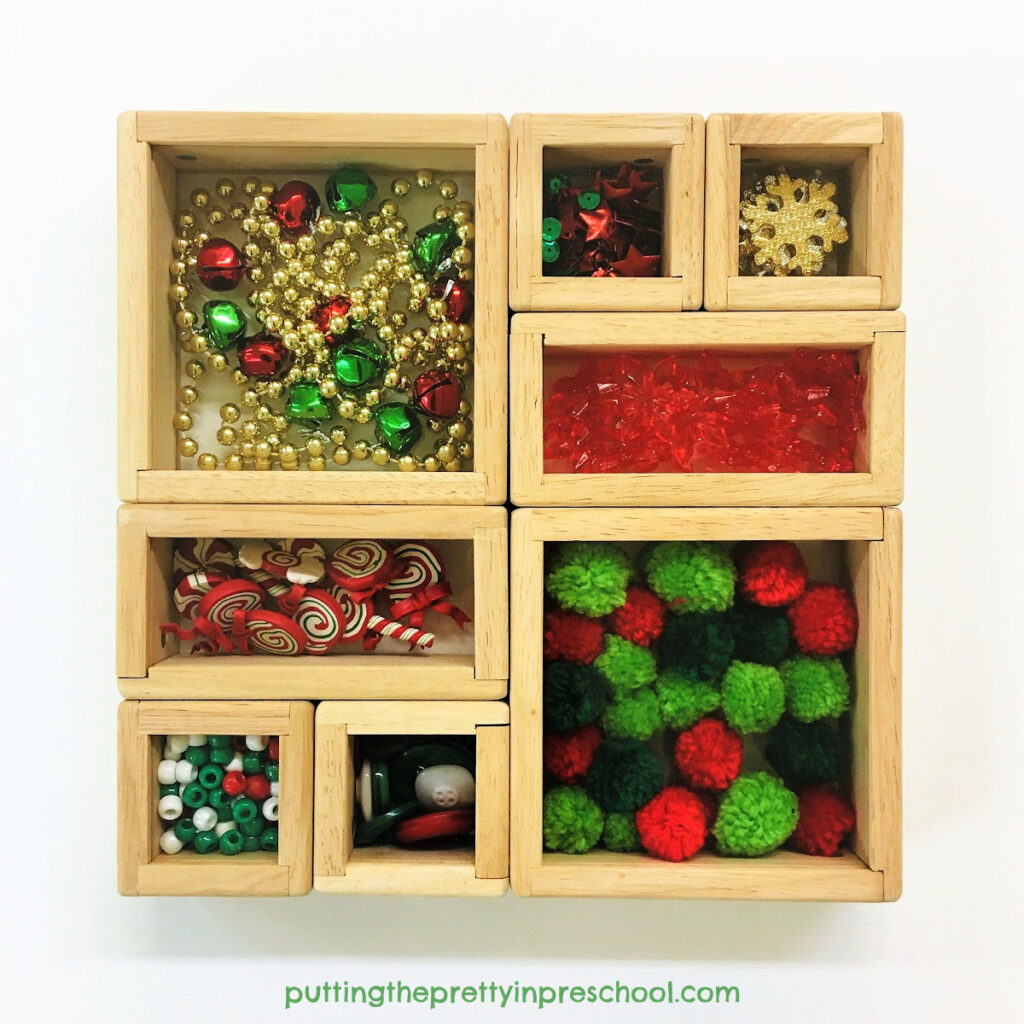 ________
Assembling The Christmas Treasure Blocks
One wood panel on each of these treasure blocks is easily removed by loosening the screws. After the blocks are filled, the panels can be screwed back on so no festive pieces fall out.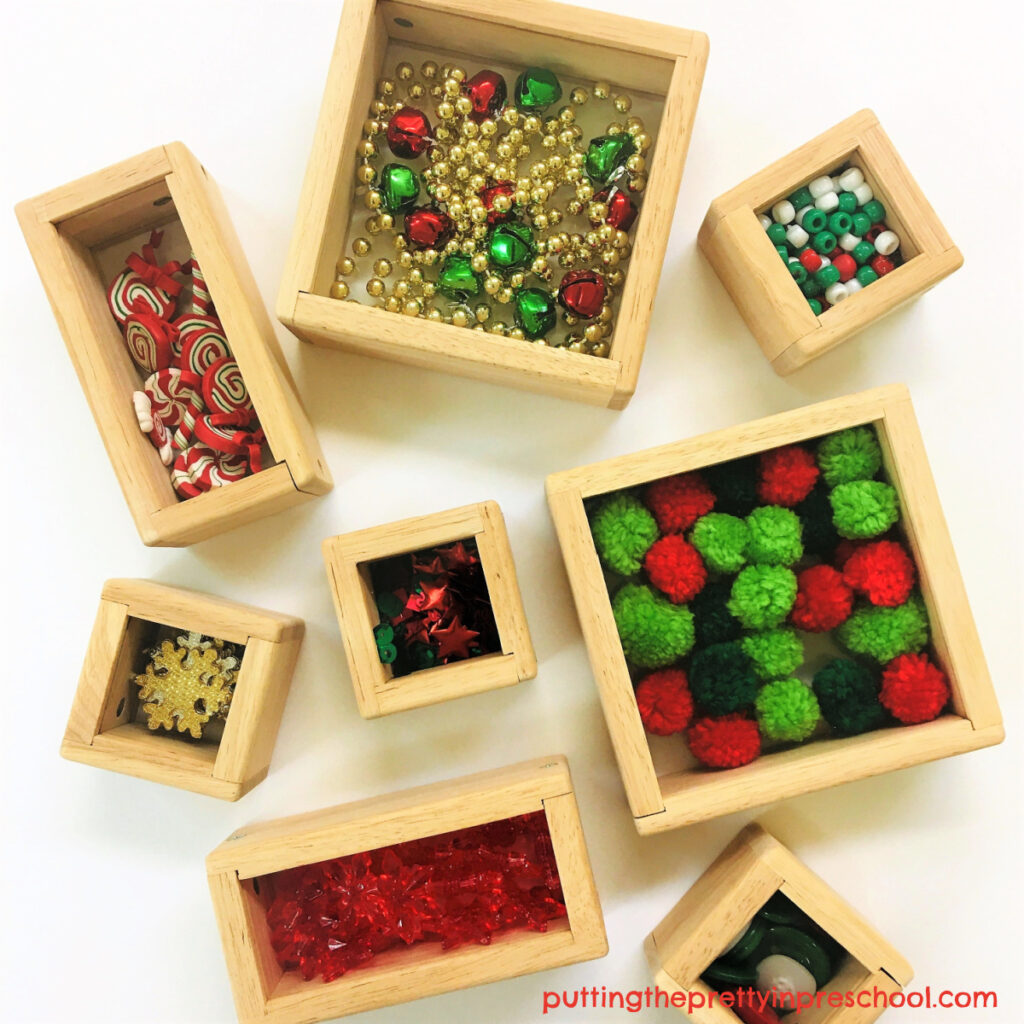 _______
My Christmas treasure blocks feature a red, green, white, and gold color scheme, but feel free to choose another one.
_______
Other Christmas-themed loose parts that would work well in these blocks are:
sequins
cut straws
gem Christmas lights
foam pieces
erasers
paper shred
bows
Christmas erasers, figurines and vehicles, other blocks, and seasonal décor can be included in a Christmas treasure block play invitation for added interest.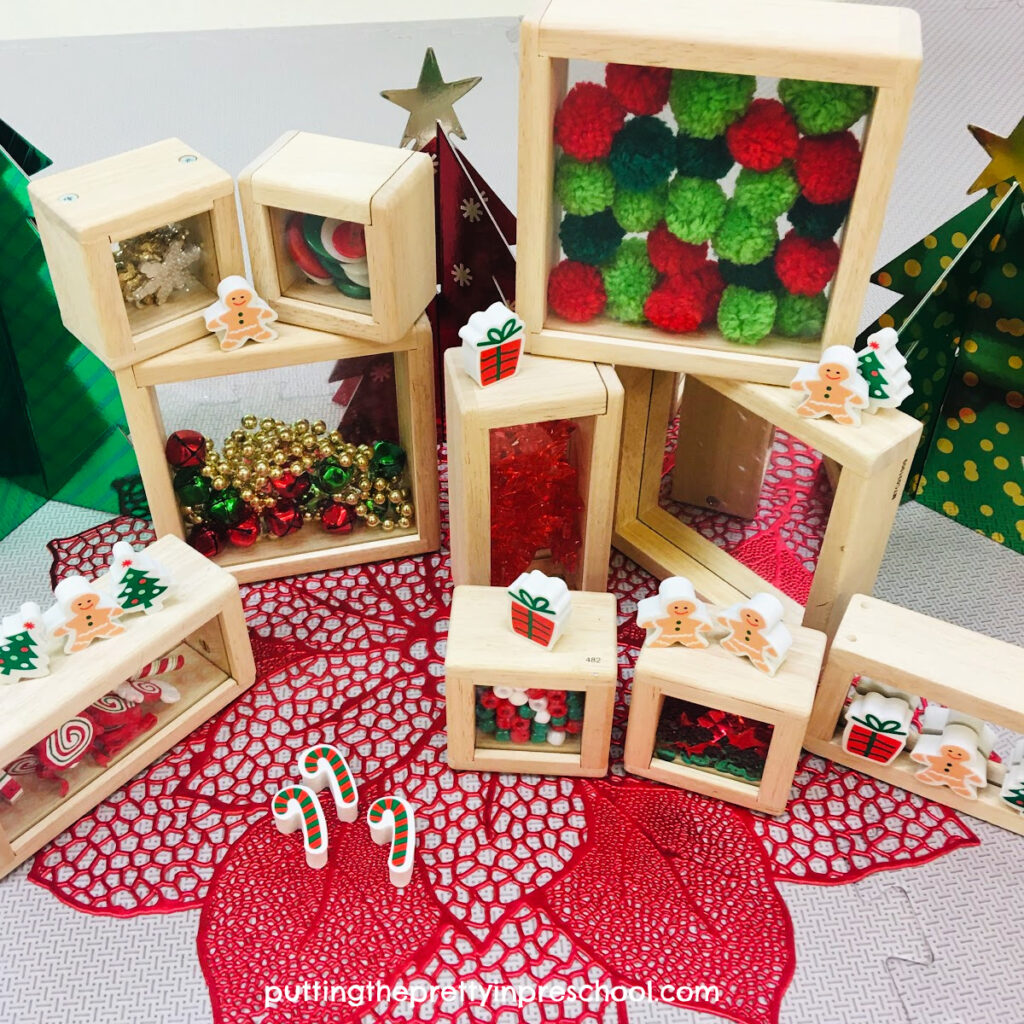 _______
Treasure blocks are a recent addition to my educational toy supply, and I am definitely in love with them. I look forward to using them in more themes for little learners.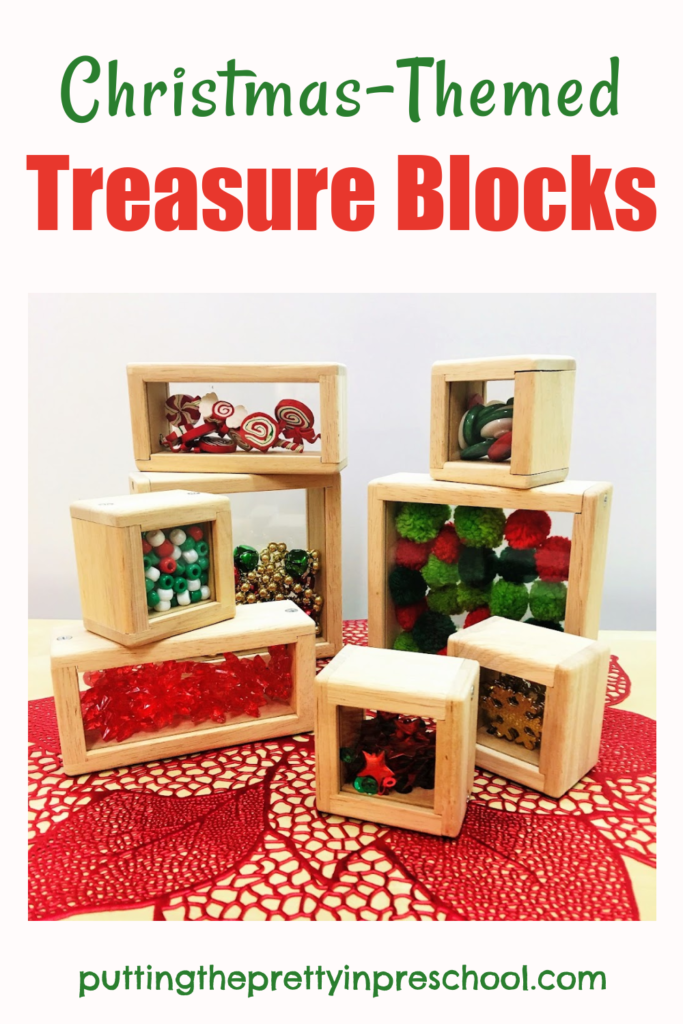 ________
What is your favorite way to use treasure blocks? Share below in a comment.
_______
Related: Christmas Sensory Play
________
You may also like:
St. Patrick's Day Treasure Blocks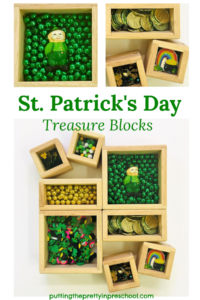 _______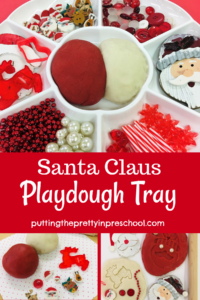 _______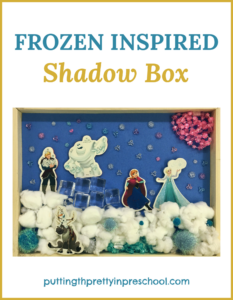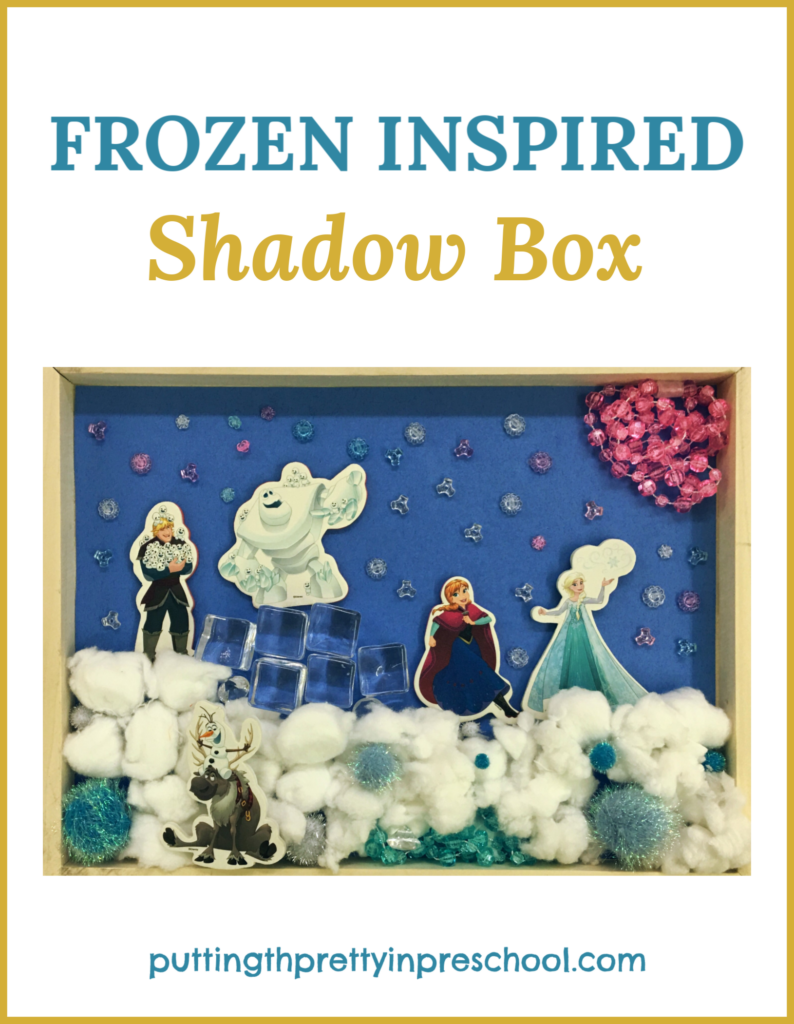 _______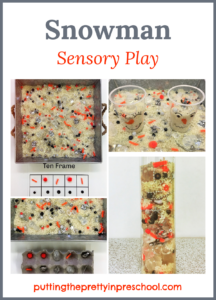 _______
Don't forget to share this post on Pinterest or your favorite social media channel. Sharing is caring!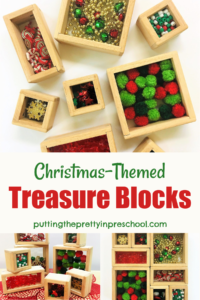 _______
© Annette Kaminsky December 21, 2021
_______
Follow me on social media for more ideas: