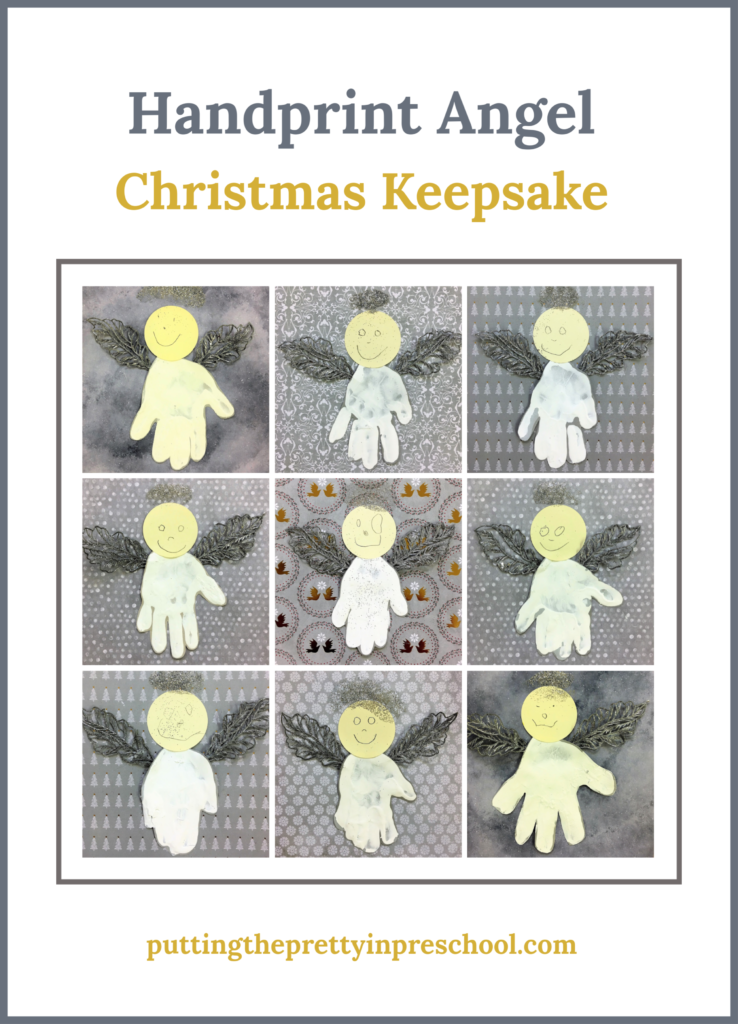 _______
There are so many adorable handprint crafts, and the choices for Christmas are incredible. One of my favorites is a handprint angel. It is a cute craft that doubles as an adorable keepsake. It is also a piece of cake to make and can be whipped up at the last minute.
_______
Supplies To Collect
white tempera paint
pie plate or small tray
grey fade-resistant cardstock
cream colored fade-resistant cardstock
grey-based patterned 8 ½ x 11-inch cardstock
stem with silver metallic leaves
circle tracer (juice lid size)
pencil
children's scissors
craft scissors
glue stick
glue gun
silver glitter
_______
Making The Handprint Angel
This craft can be done independently by older children, or as an adult-child collaborative project with preschoolers.
Cut individual metallic leaves from the leaf stem with a pair of craft scissors.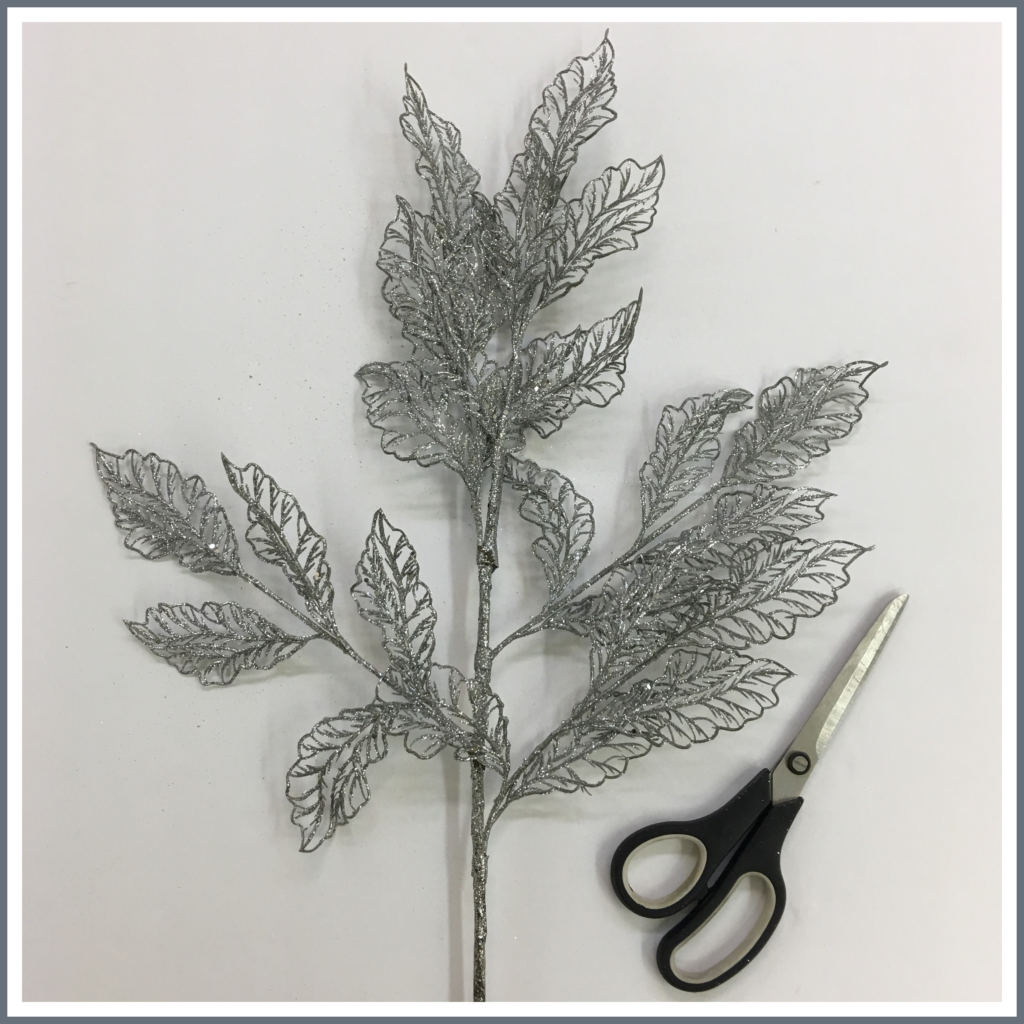 _______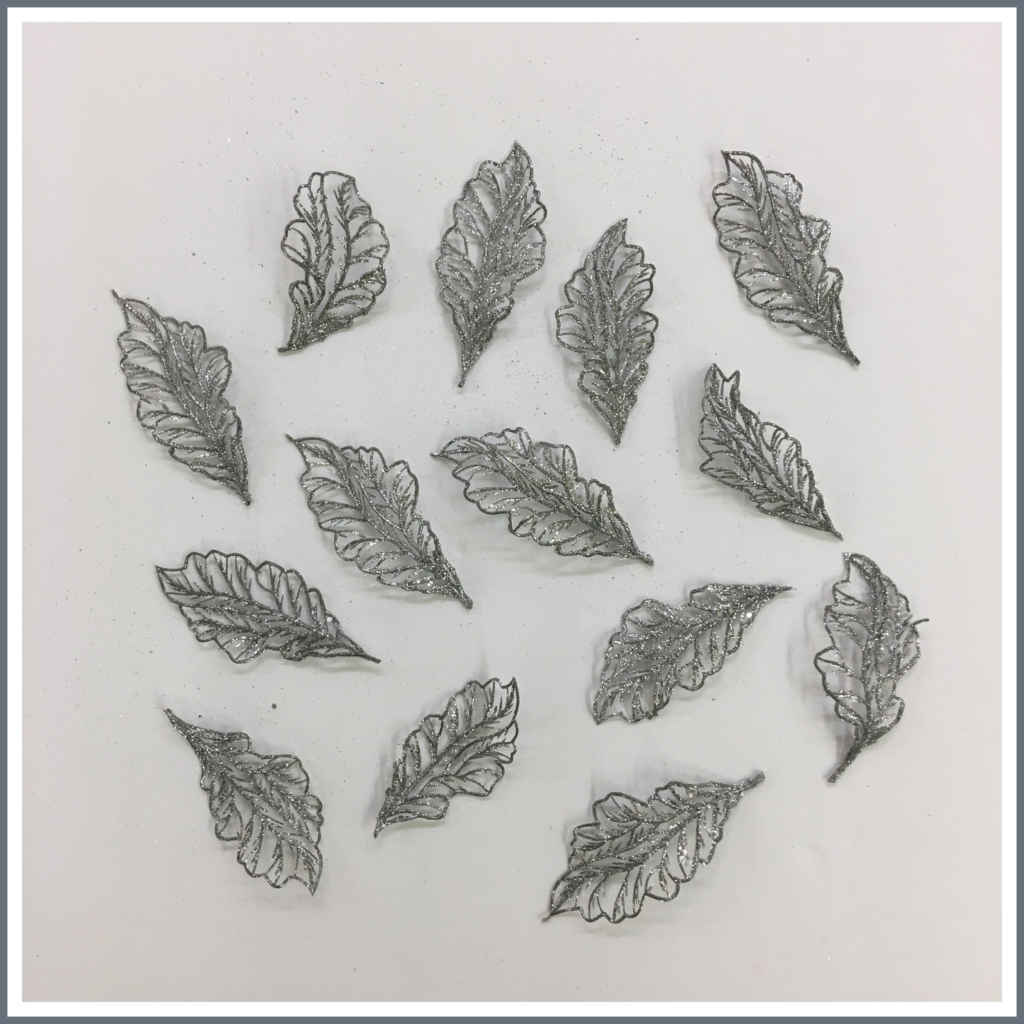 _______
Have your child make a handprint with white paint on grey cardstock.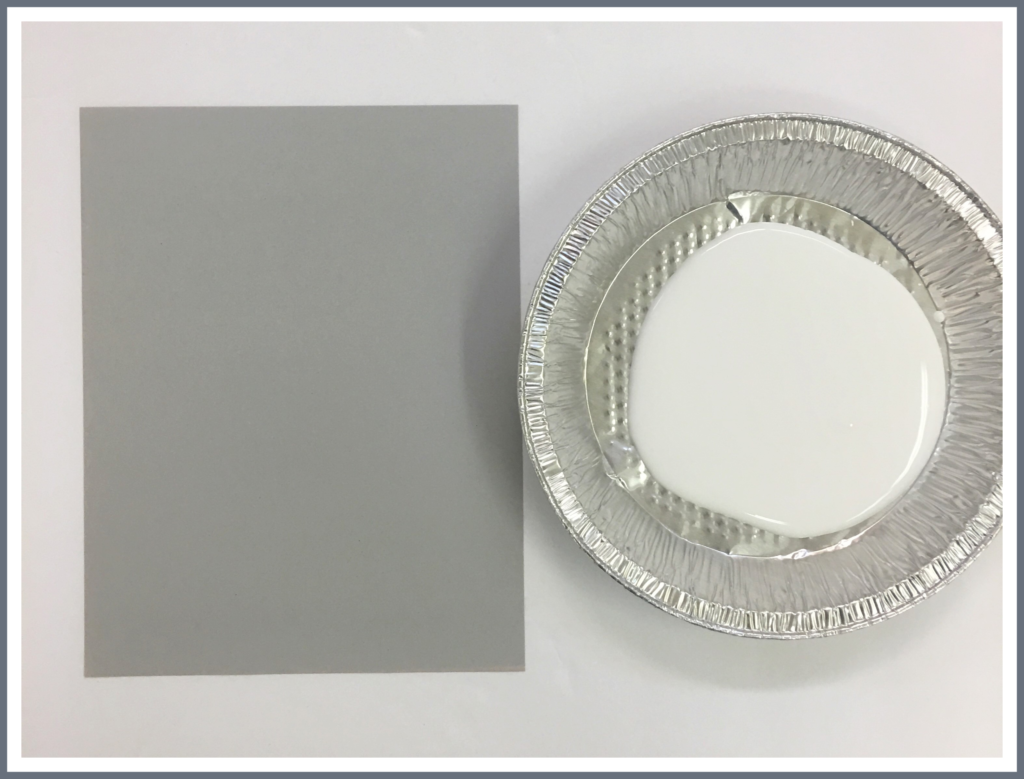 _______
When dry, cut out the handprint or have your child do so.
Invite your child to trace a circle onto cream-colored cardstock and cut it out.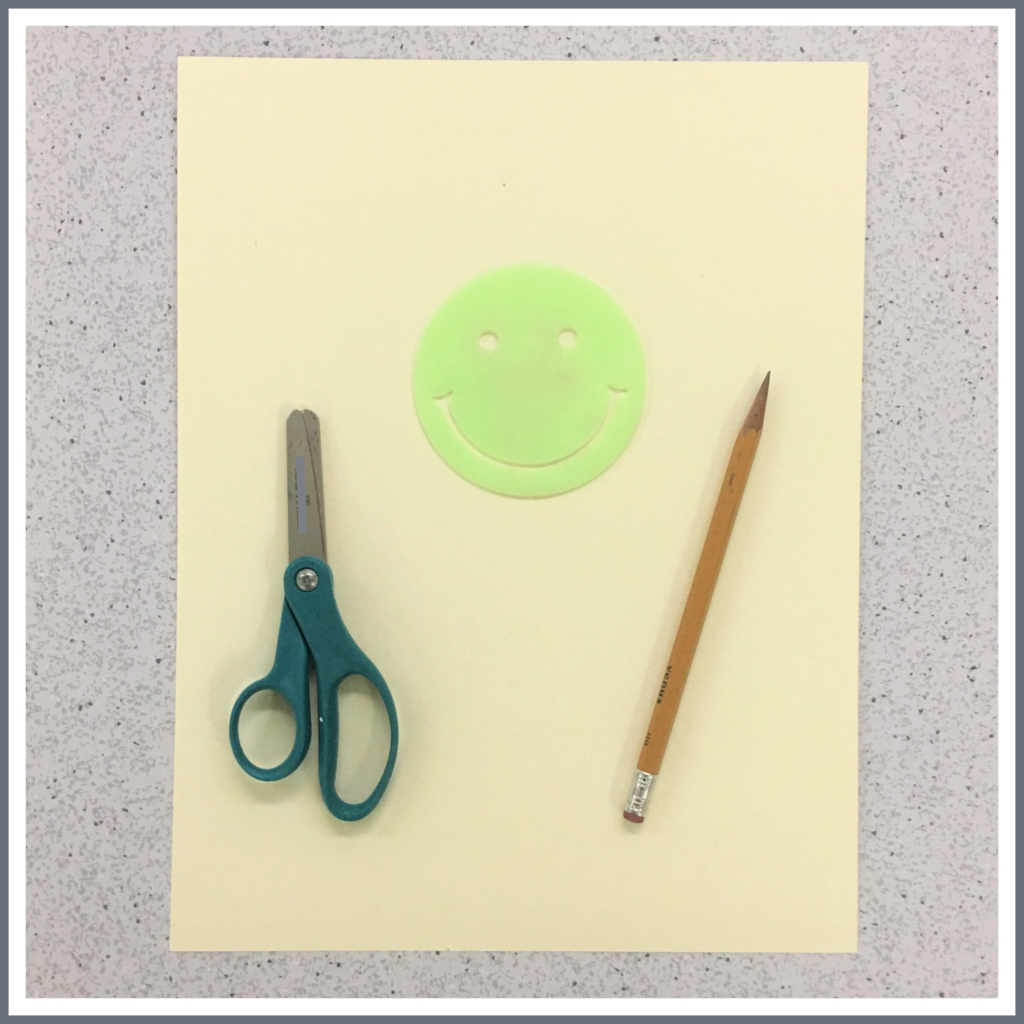 _______
Ask your child to draw a face on the circle with a pencil.
Help your child glue the handprint, face, and metallic leaf wings onto grey-based patterned cardstock to create an angel. Use a glue gun to help secure the wings.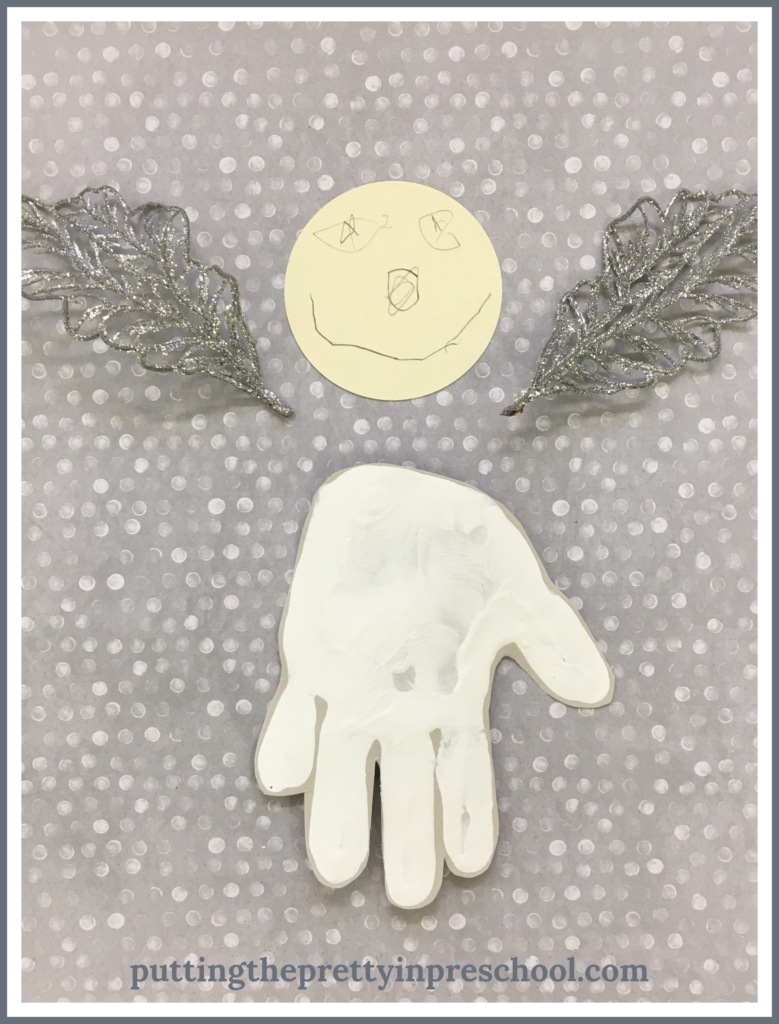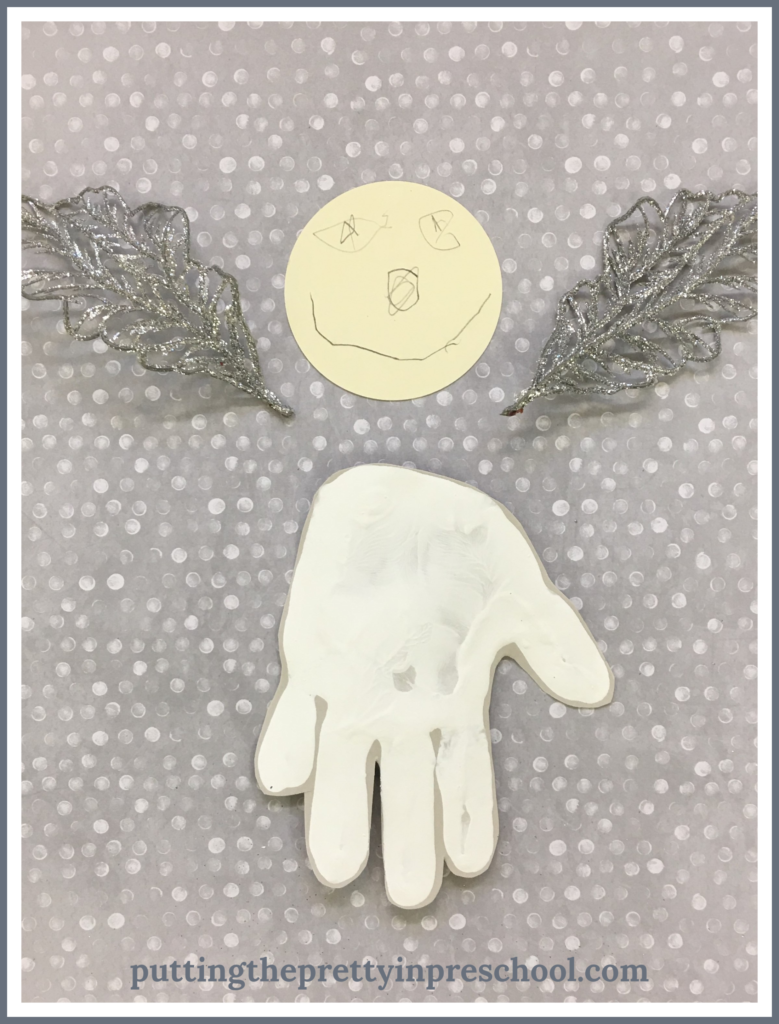 _______
Have your child make an oval swirl on top of the angel's head for a halo.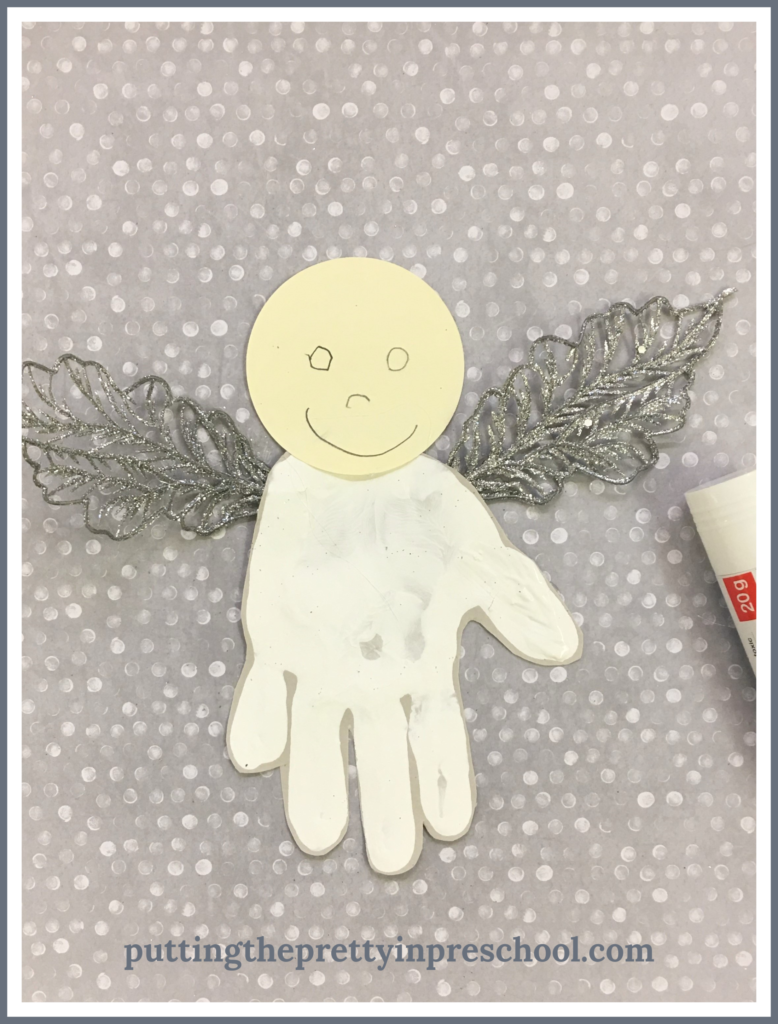 _______
Invite your child to shake silver glitter over the glue swirl.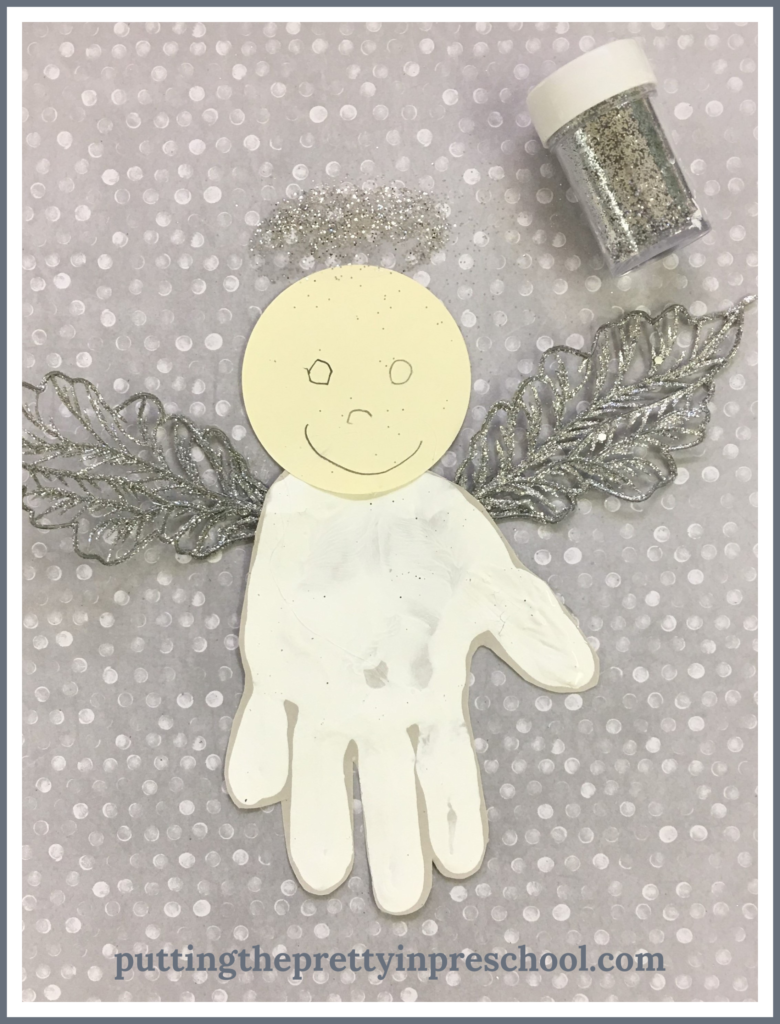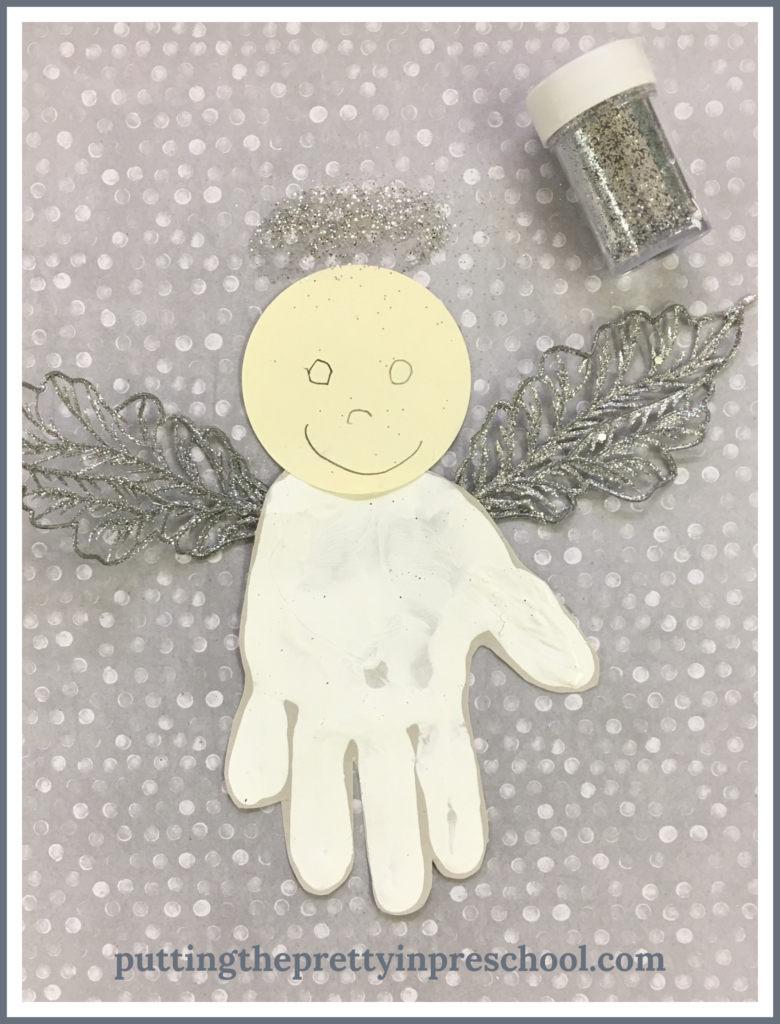 _______
Handprint Angel Holiday Greeting
If you like, a favorite holiday greeting can be added to the craft for a finishing touch.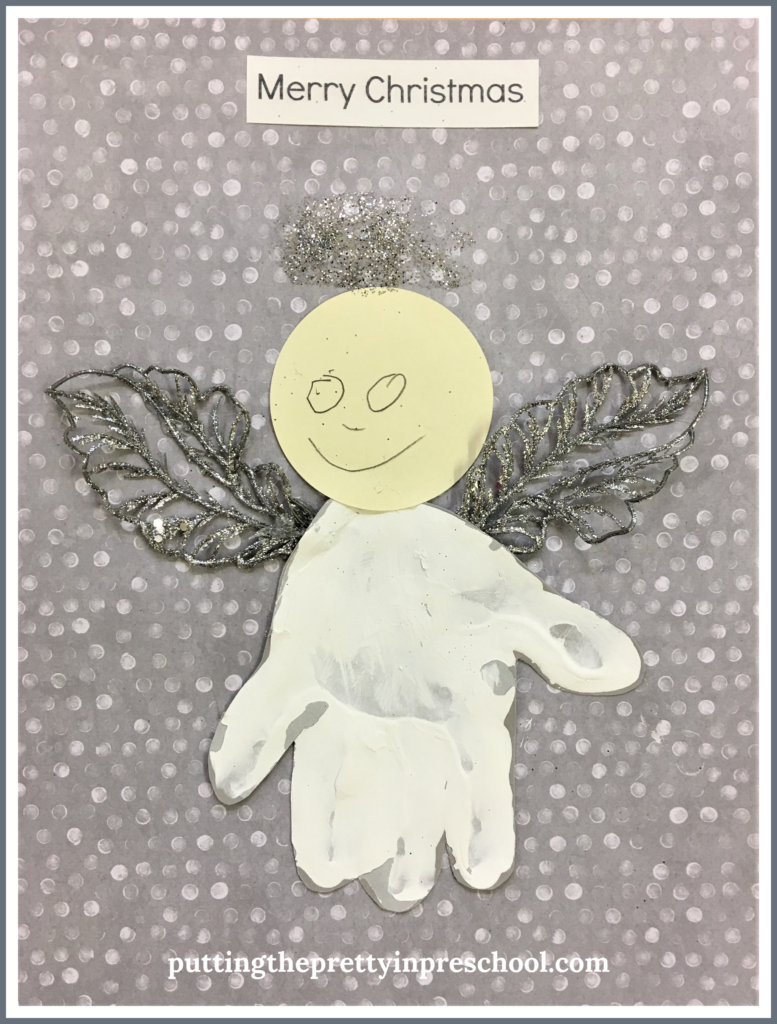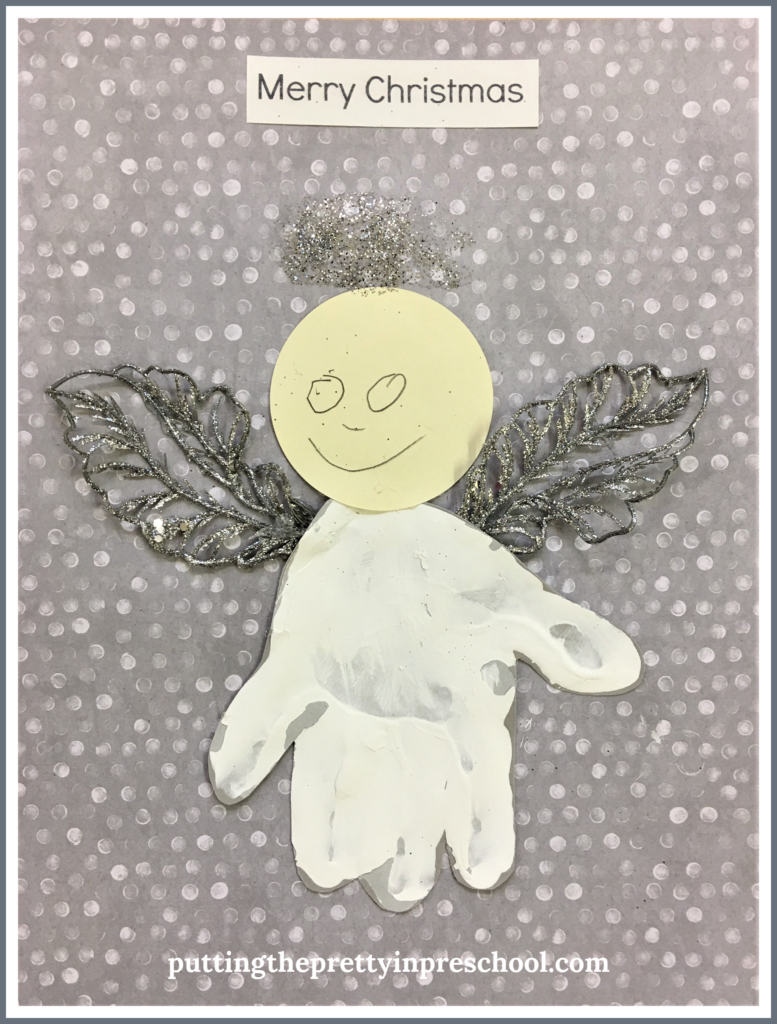 _______
Feel free to download this printable and use one of the holiday greetings for your craft.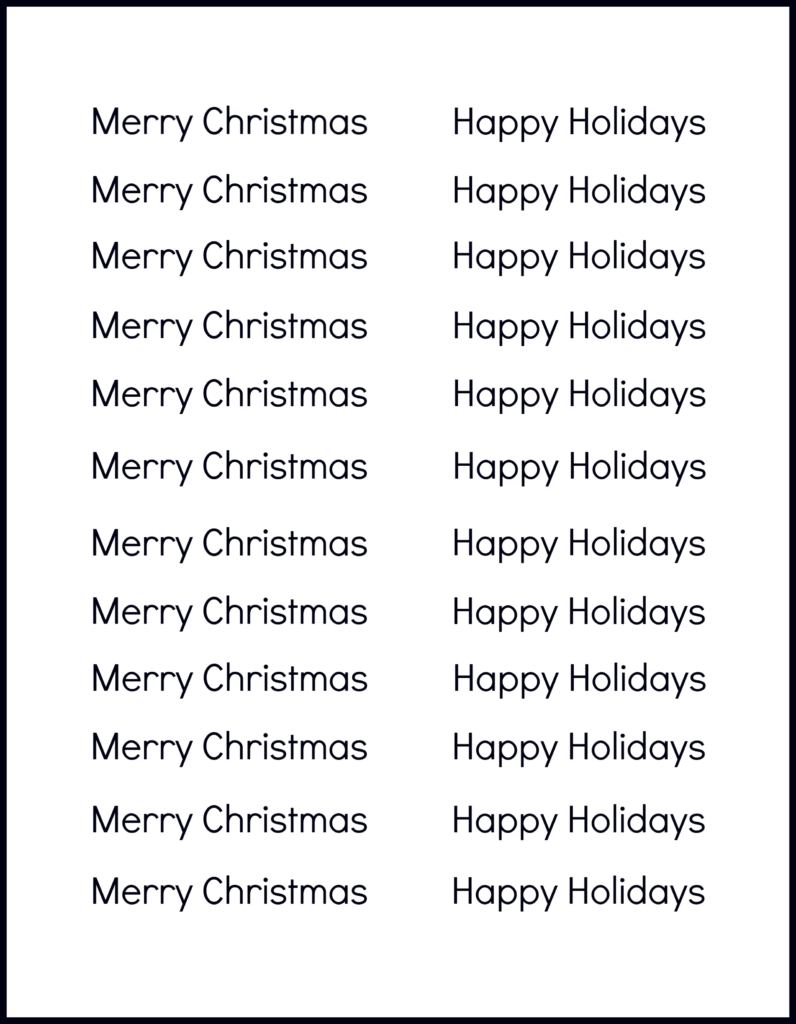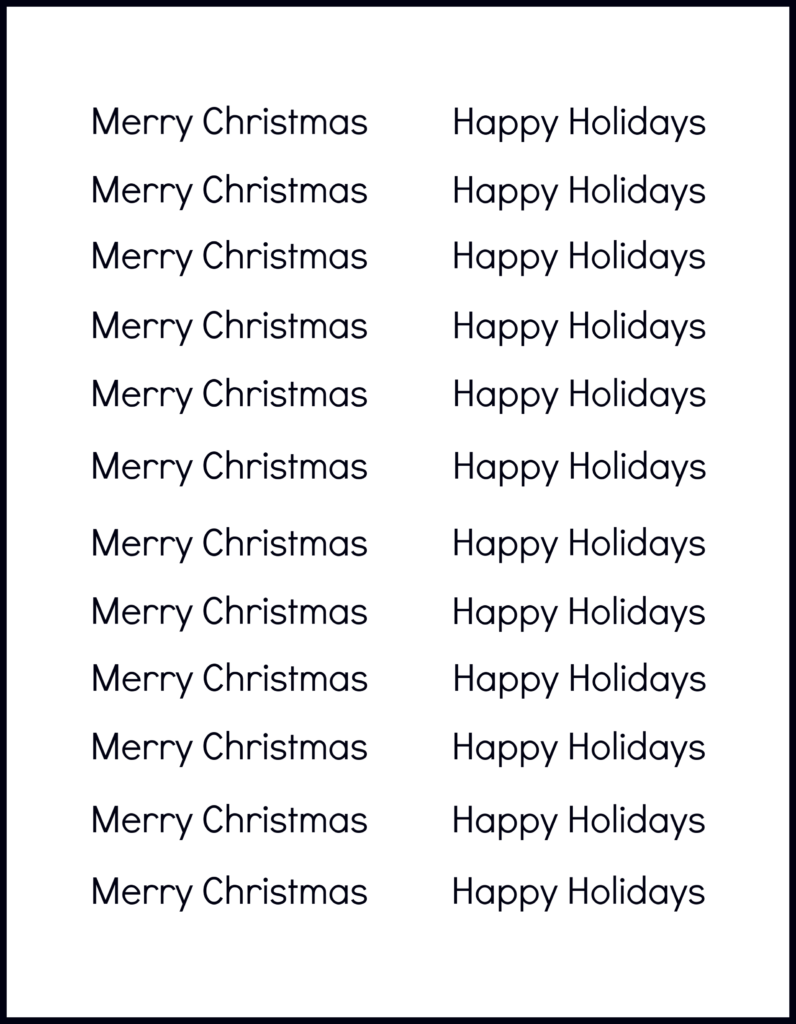 ______
_______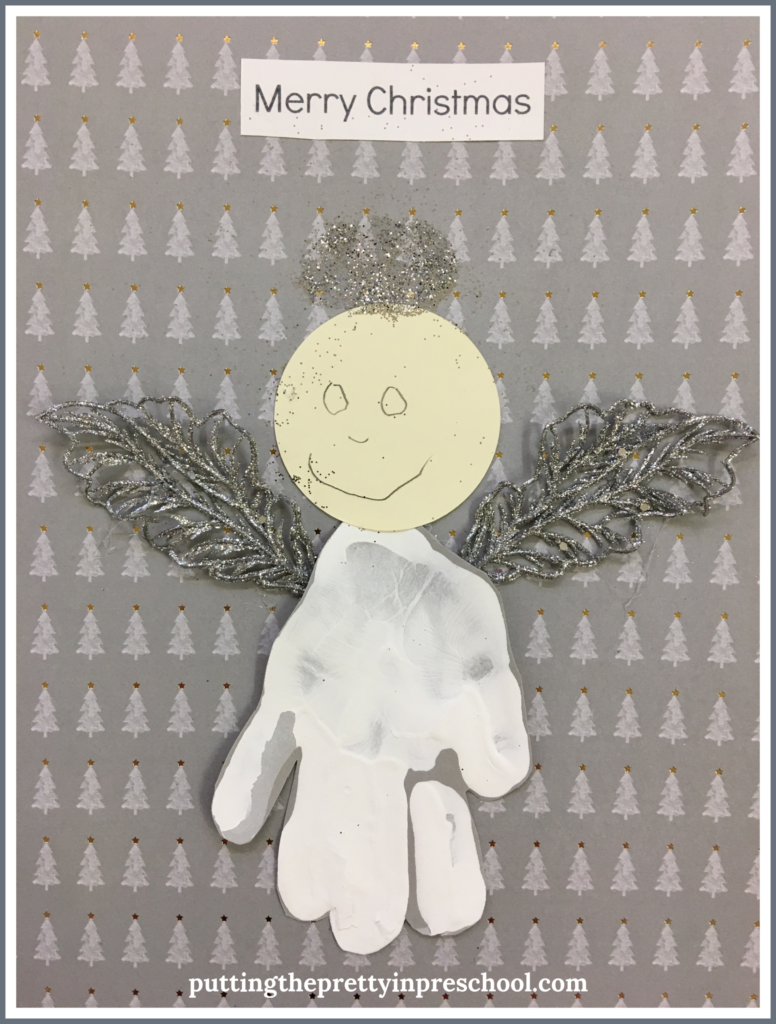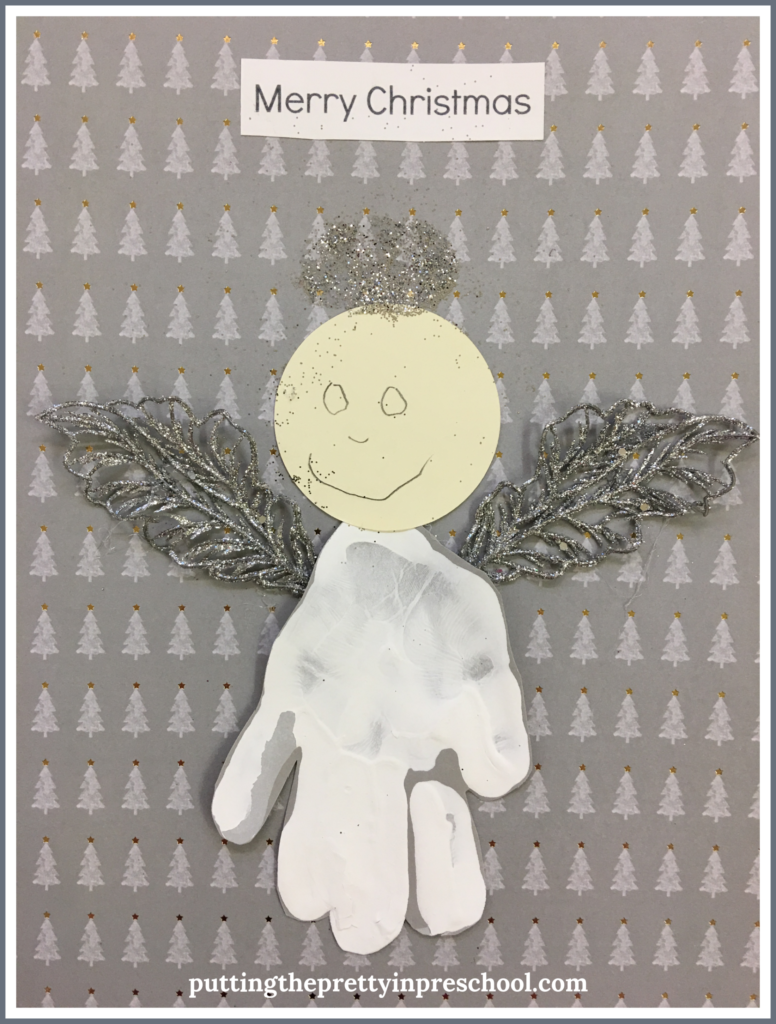 _______
This handprint angel picture is made in white, cream, silver, and grey tones. The inspiration was a stem of metallic silver leaves found at a local dollar store. Traditional Christmas colors or your favorite color scheme would work wonderfully for this keepsake.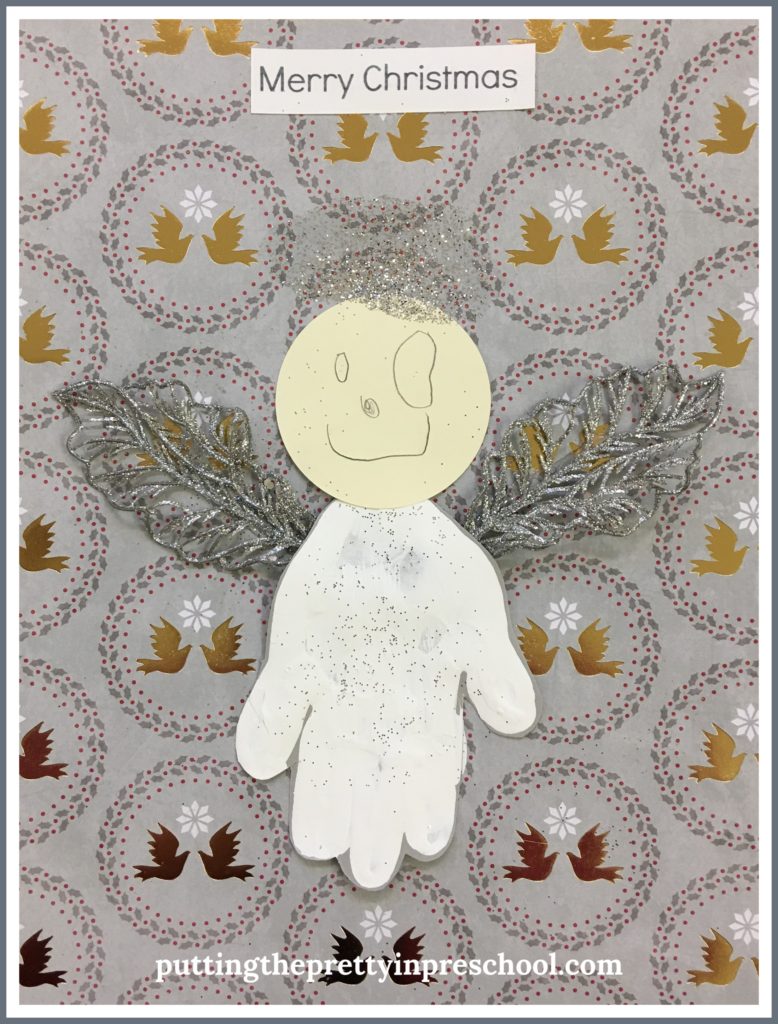 _______
For an exquisite Seashell Angel Christmas Ornament craft, view the tutorial at hellowonderful.co.
_______
_______
You may also like:
Mother's Day Crafts And Gifts.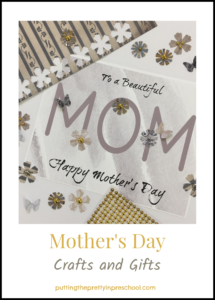 _______
Don't forget to share this post on Pinterest or your favorite Social Media channel. Sharing is caring!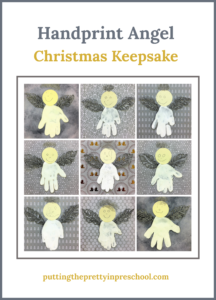 _______
© Annette Kaminsky December 21, 2019
_______
---
Follow me on social media for more ideas: