---
2021 is just around the corner, and who doesn't mind having some easy to do New Year's crafts at their fingertips. These activities double up as 2021 keepsakes. You can choose from several versions.
---
2021 Collage Craft
Supplies Needed:
glitter gold cardstock
tan cardstock
8 ½ x 11-inch cream cardstock
gold sequins, stars, balls and confetti
gold glitter glue
glue paddle
collage containers
adhesive gems
black or gold metallic felt pen
pencil
scissors
glue stick or glue gun
---
Making The 2021 Collage Craft
Trace your little learner's hand on a piece of tan cardstock, or let your child do the tracing.
Help your child cut out the hand.
Add gold glitter glue and the craft bits to small containers. Just collect any gold colored craft items you have around for the collaging.
Set out the gold bits, glue, glue paddle, and paper hand on a table.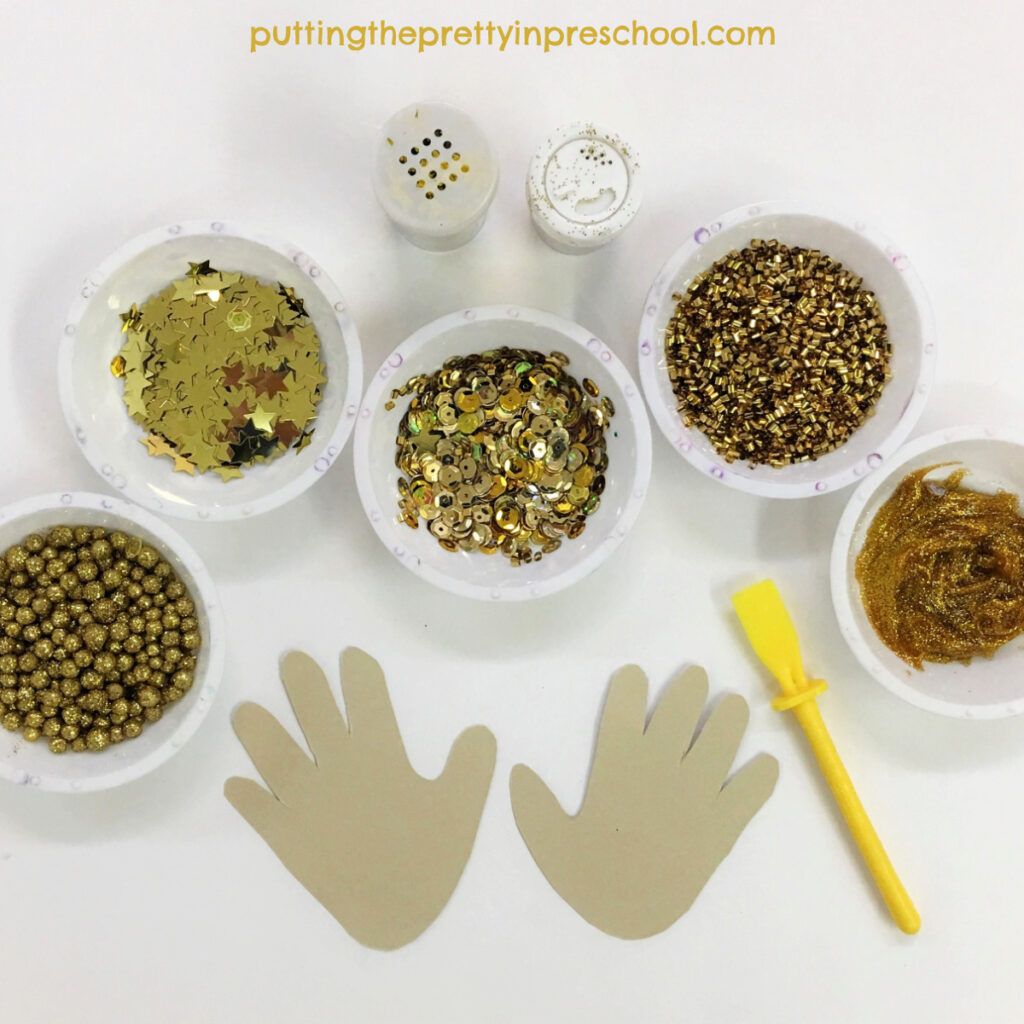 ---
Invite your little one to glam up the hand with the collage items, using the glitter glue as an adhesive.
Let the collaged hand dry.
Cut a number one and a pair of number two shapes from gold glitter cardstock or a gold gift bag. Download the printable further on in this post to use as a template if desired.
On cream-colored cardstock, help your little learner use a glue stick to tack on a number two, the decorated hand, another number two, and a number 1. Reinforce the shapes with a glue gun if needed. Add a greeting with a black or gold metallic felt pen.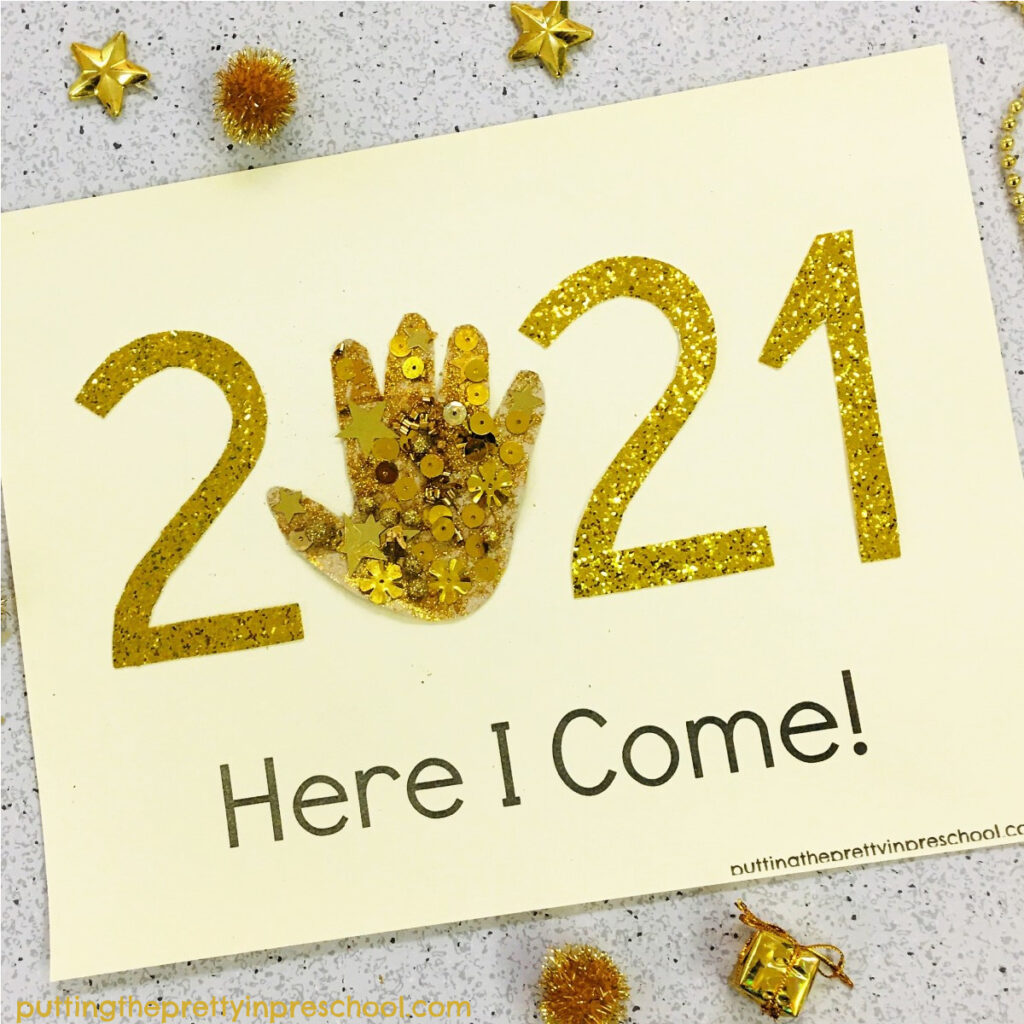 ---
The glitzy hand takes center stage in this craft.
---
[Read more…]

about New Year's Crafts