This New Year's sensory tray shines bright with gold and silver accents. Two watch heads are the highlight of the bin, and children treasure finding them.
_______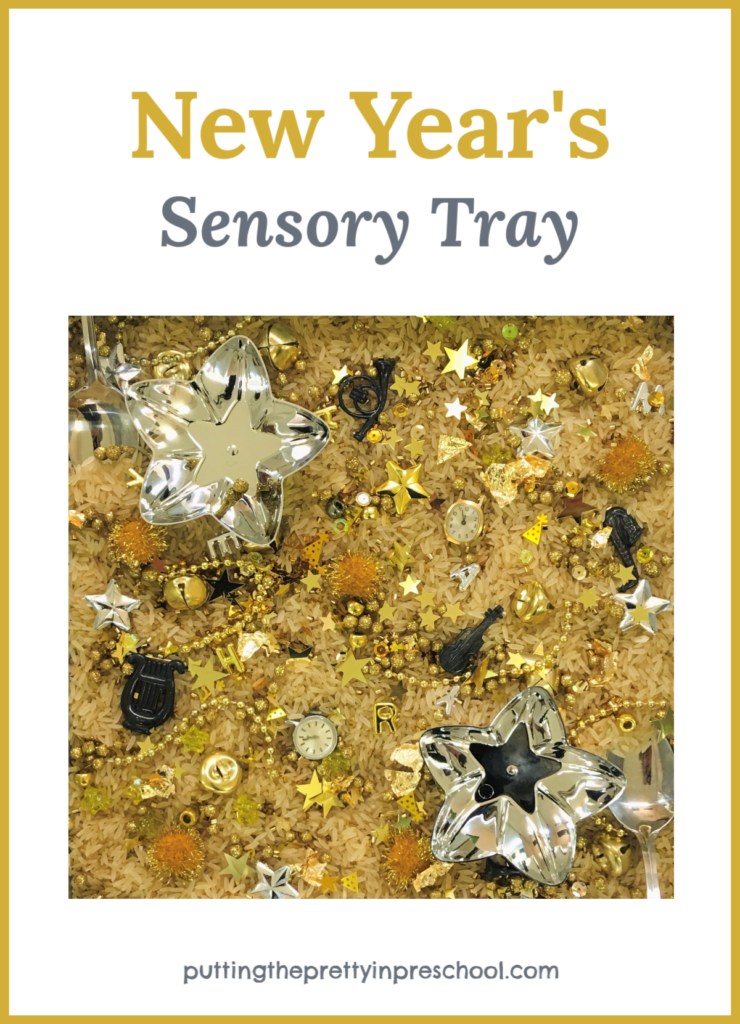 _______
The collection of pieces below is all gold with a few silver parts added in. The musical instruments are black, only because the gold finish wore off in previous play! The alphabet letters are cut from "Happy New Year" necklaces.
_______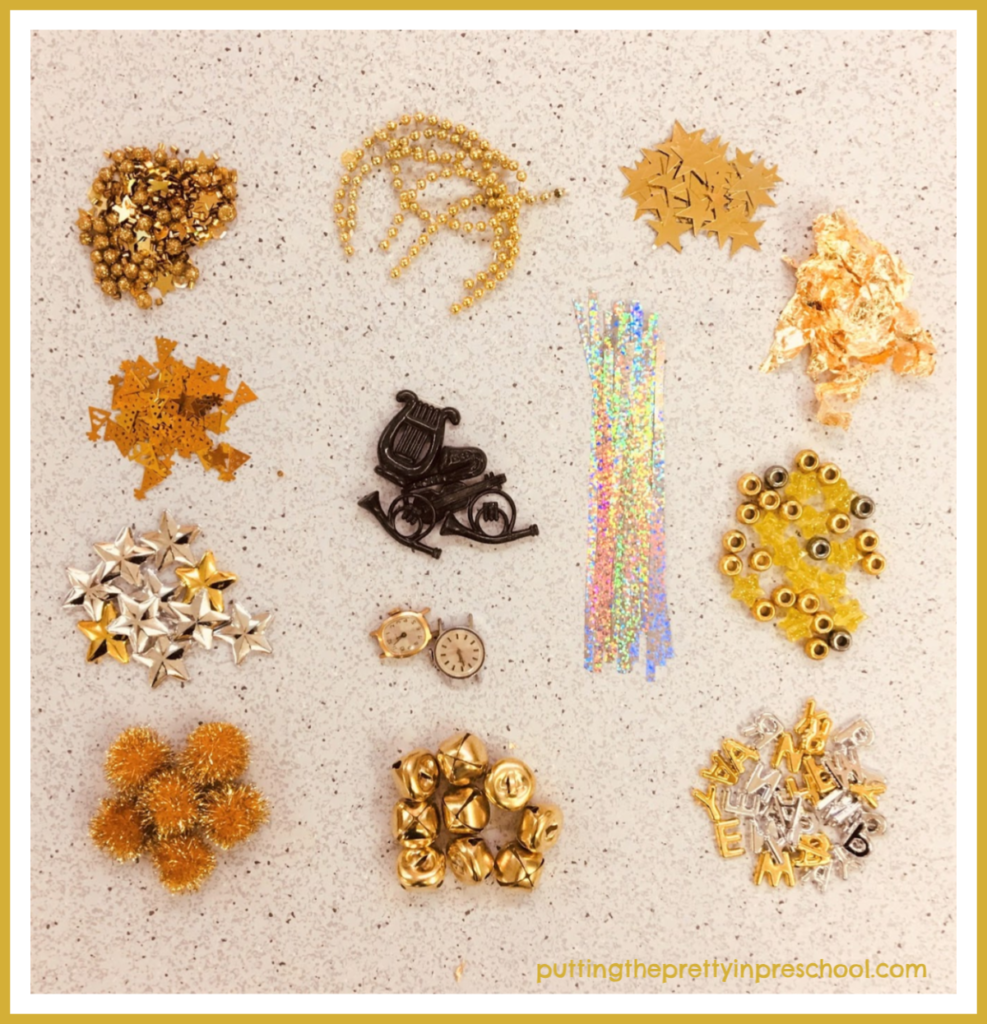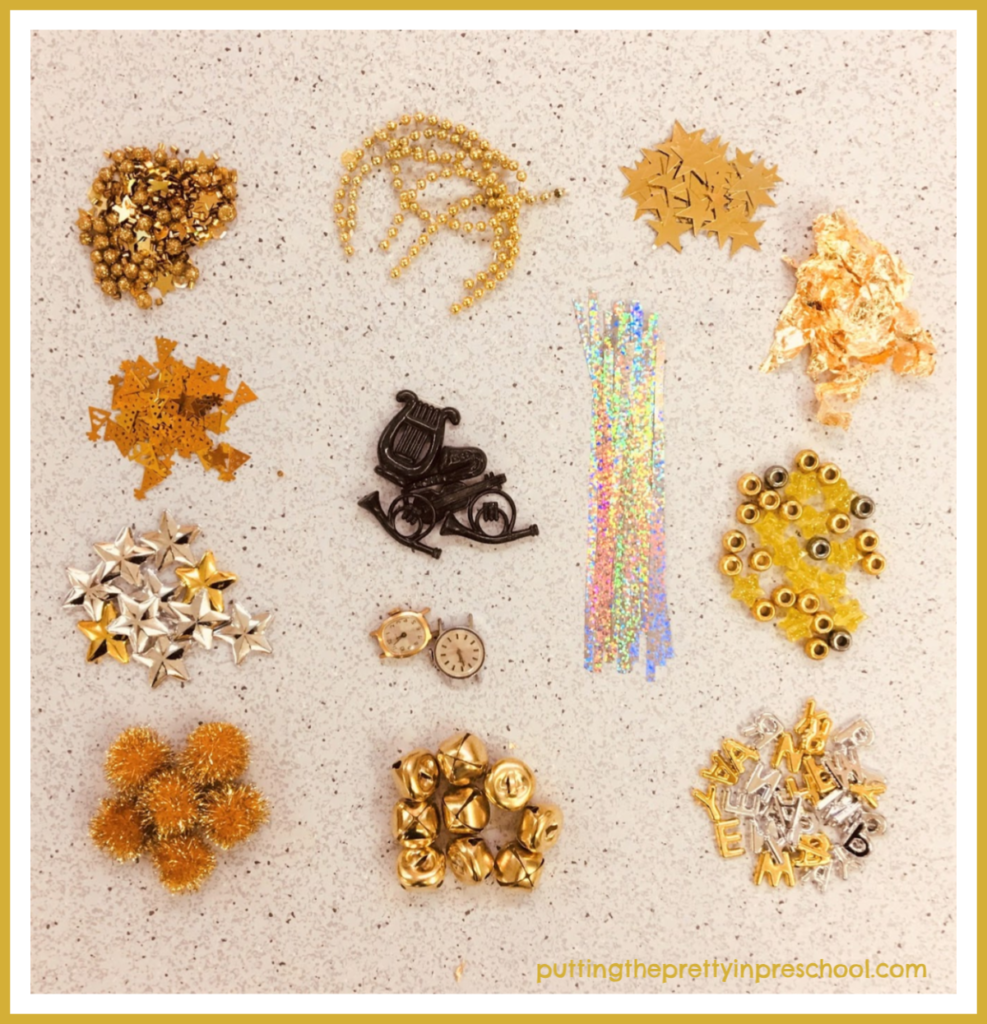 _______
The base ingredient is parboiled rice, as its yellow hue complements the gold tone of the bin. The ingredients are showcased in a silver metal square-shaped tray.
_______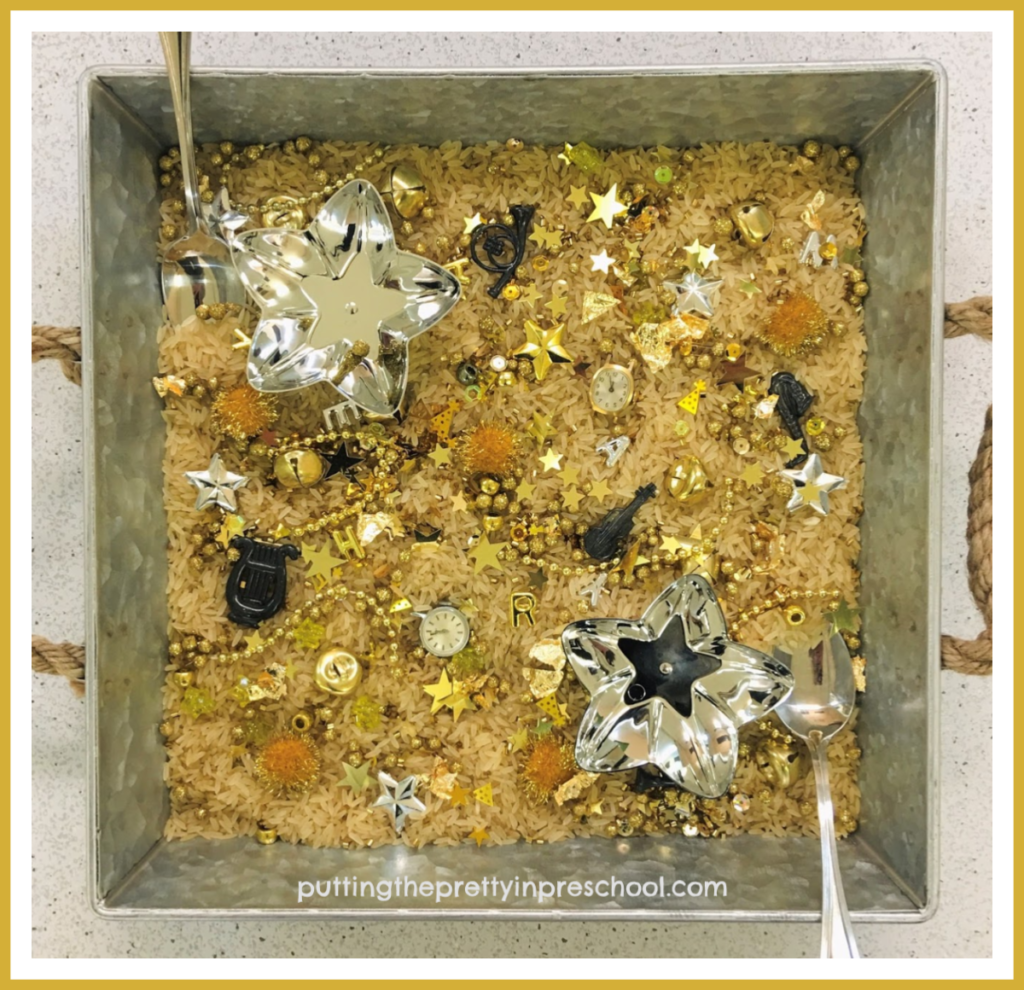 _______
Items In The New Year's Sensory Tray:
parboiled rice
antique watch heads set to 12:00
tube confetti
confetti party hats and stars
sequins
foil pieces
tiny balls
beads
pom poms
bead garland strips
tinsel
bells
musical instruments
alphabet letters that spell the wish "Happy New Year"
star dessert cups
spoons
_______
Safari Toob musical instruments would be a stand out in this tray.
_______
Activities To Extend Exploration
Your early learner will enjoy sifting through the sensory tray and filling the star dessert cups with treasures. A few prompts will extend learning opportunities.
_______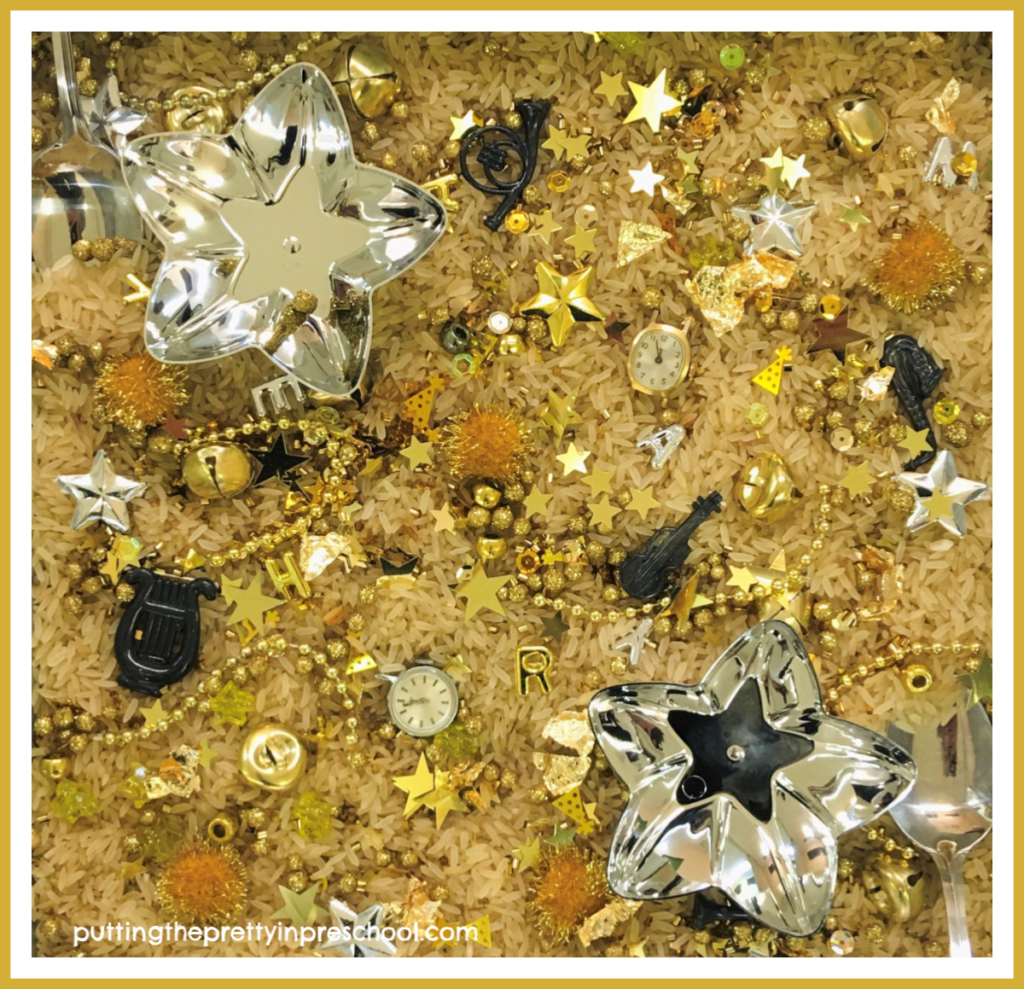 _______
Search And Find Challenges
Challenge your child to…
find letter H, Y, etc.
collect five pom poms
shake bells in cupped hands to make music
search for watch heads
find three silver stars and two gold stars
add musical instruments to a star dessert cup
_______
Spelling "Happy New Year"
Cut necklaces into "HAPPY NEW YEAR" sections. Ask your little one to find the letters that make up the new year's greeting.
_______
_______
The gold and silver pieces are not precious metals, but this New Year's sensory tray has a rich feel that is sure to be inviting.
_______
To create a similar tray, keep an eye out for baubles to recycle from Christmas events or gift openings. As an alternative, you can put together a bright, colorful bin as seen at rubberbootsandelfshoes.
_______
_______
You may also like:
Happy New Year Art And Math Activities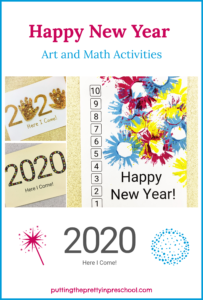 _______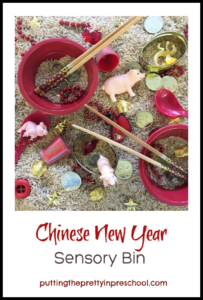 _______
Don't forget to share this post on Pinterest or your favorite Social Media channel. Sharing is caring!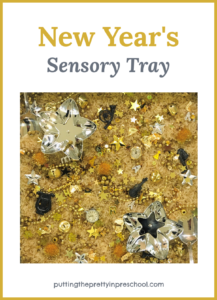 _______
© Annette Kaminsky January 14, 2020
_______
Follow me on social media for more ideas: