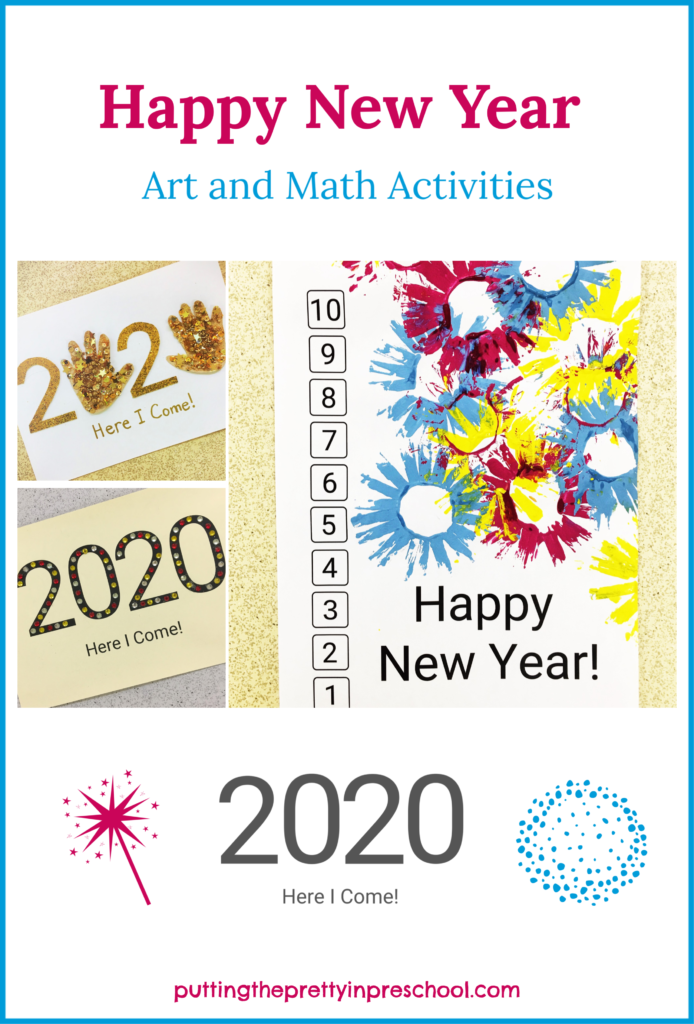 _______
In a few days, we will celebrate the beginning of a new year … and a new decade. If you are looking for no-fuss activities for your child to start the year off with, these simple art and math projects fit the bill. They can be offered at home or saved for the first days of school in January.
_______
Related: 2021 New Year's Crafts
_______
New Year Handprint Keepsake
Supplies Needed:
golden glitter cardstock
tan cardstock
8 ½ x 11-inch cream cardstock
gold sequins, stars, balls, and confetti
gold glitter
gold glitter glue
glue paddle
collage containers
pencil
scissors
metallic gold felt pen
glue stick
glue gun
_______
Trace your child's hand on a piece of tan cardstock, or let your child do the tracing.
Help your child cut out the handprints.
Add gold glitter glue and collage items to small containers.
Set the collage items, glue, glue paddle, and paper handprints on a table.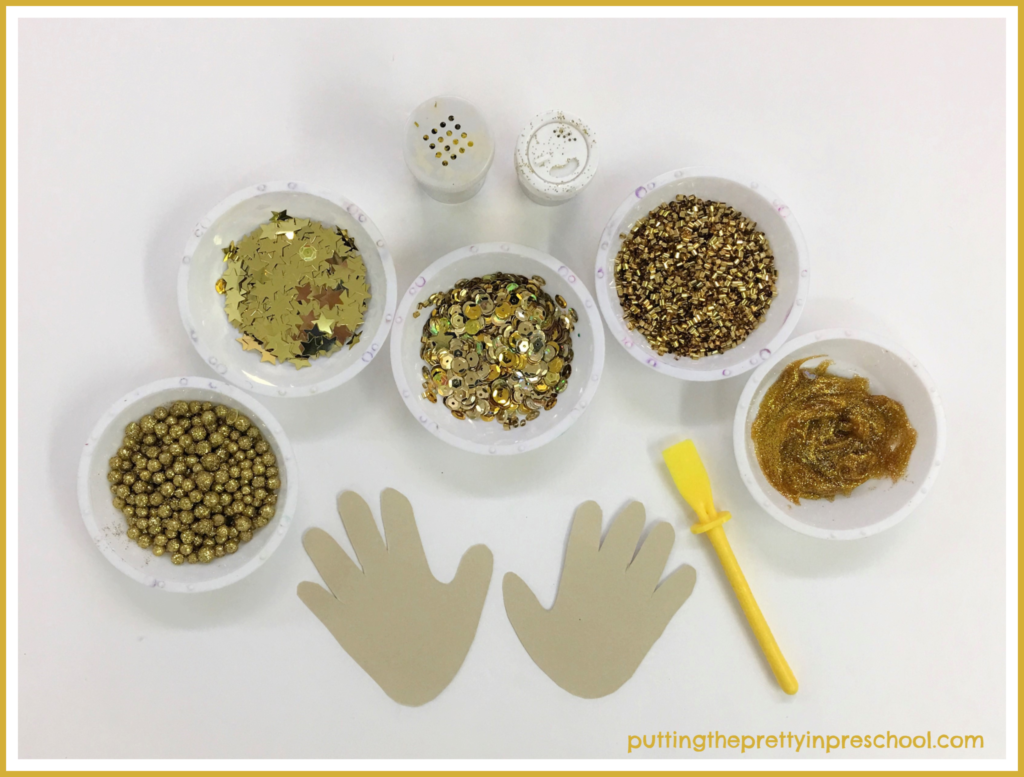 _______
Invite your child to glam up the handprints with gold-colored collage items.
Gold glitter and confetti can be sprinkled on at the end for an added dose of glitz.
Let the handprints dry.
Cut a pair of number two shapes from golden glitter cardstock.
On cream-colored cardstock, help your child use a glue stick to tack on a number two, the left decorated hand, another number two, and the right embellished hand. Reinforce the shapes with a glue gun if needed.
Add the words "Here I Come" underneath the number 2020 with a metallic gold felt pen.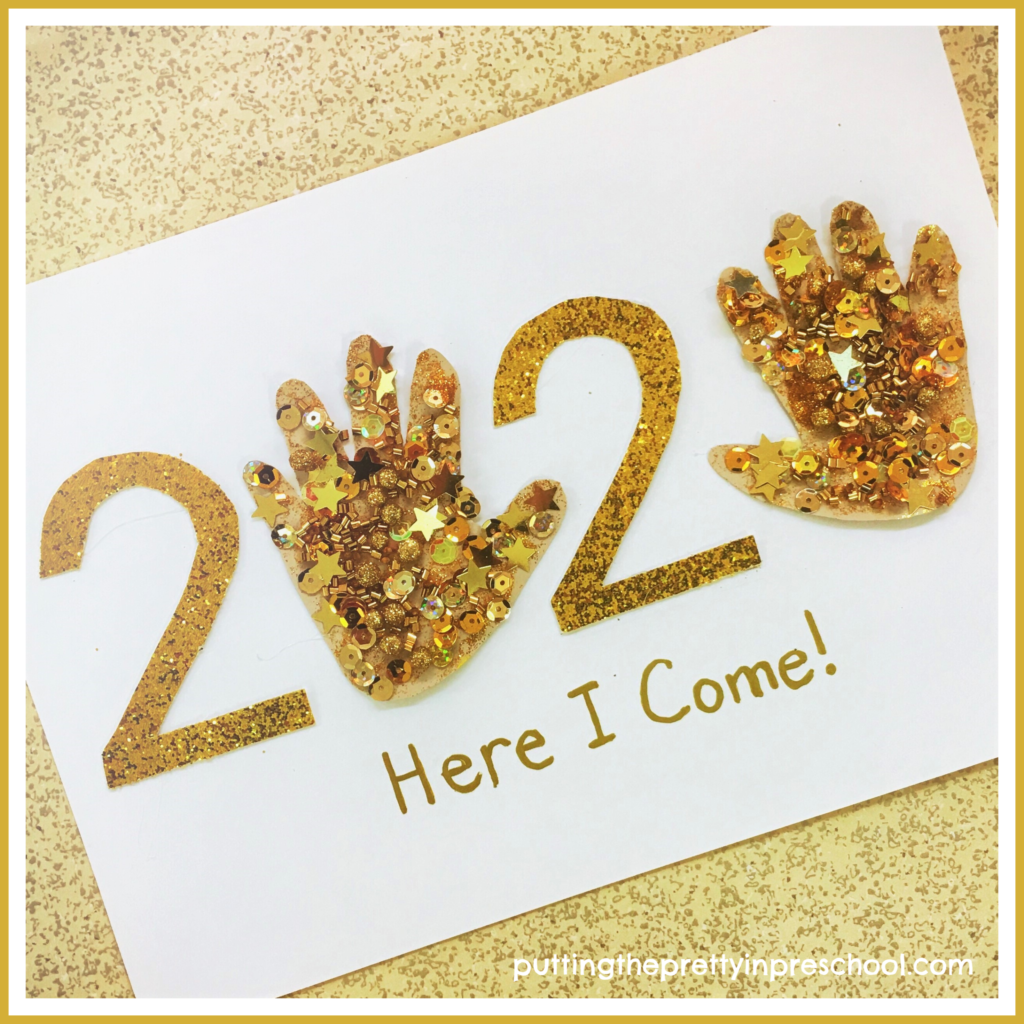 _______
To introduce a simple version of this art project, a couple of number twos and handprints can be traced onto white cardstock and then cut out. Let your child color the numbers and handprints, and glue them onto a contrasting background.
_______
New Year Countdown Fireworks Picture
This activity gives practice in number recognition and counting down from 10 to 1. It does double duty as an art activity.
Supplies Needed:
Happy New Year printable (download below)
scissors
three toilet paper rolls
magenta, yellow, and light blue tempera paint
small plates or lids
paintbrushes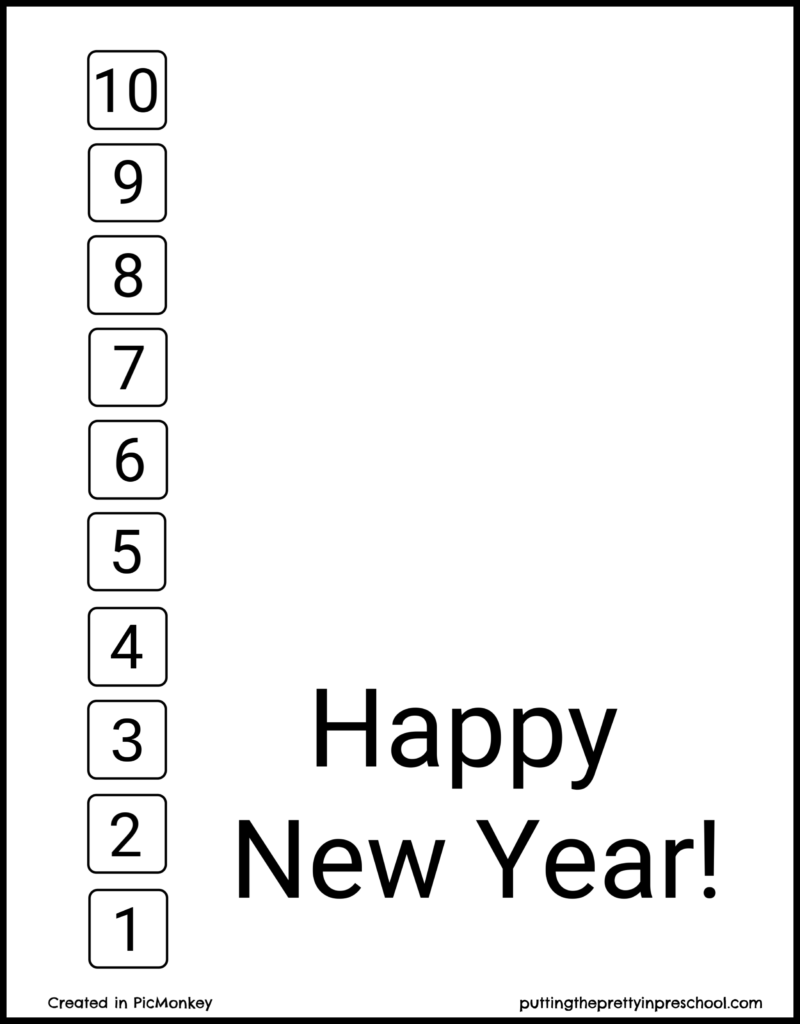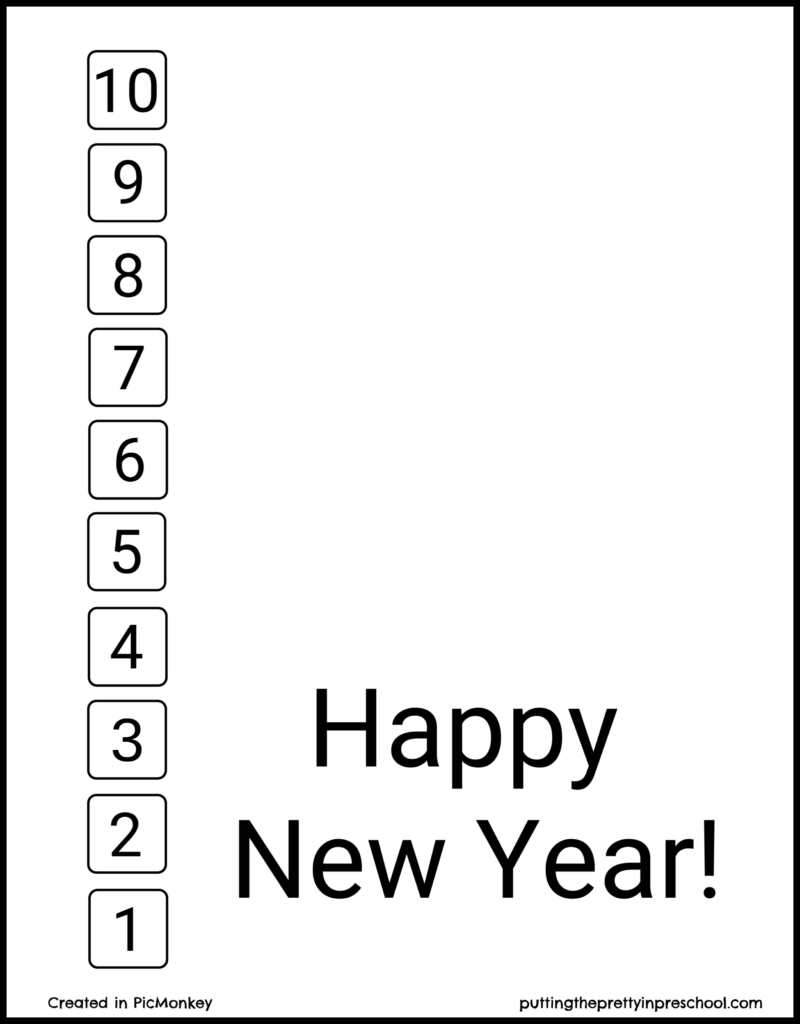 _______
This "Happy New Year" printable can be downloaded on 11-inch by 17-inch paper, or 8 ½ x 11-inch paper.
This printable was created in PicMonkey and is for individual and one classroom use only.
_______
Paper Roll Firework Paint Project Set-Up
Cut fringes into one end of three toilet paper rolls.
Bend fringes on each paper roll outward.
Pour magenta, yellow, and light blue paint into small plates or lids.
Set the paints, paper rolls, and paper on a table.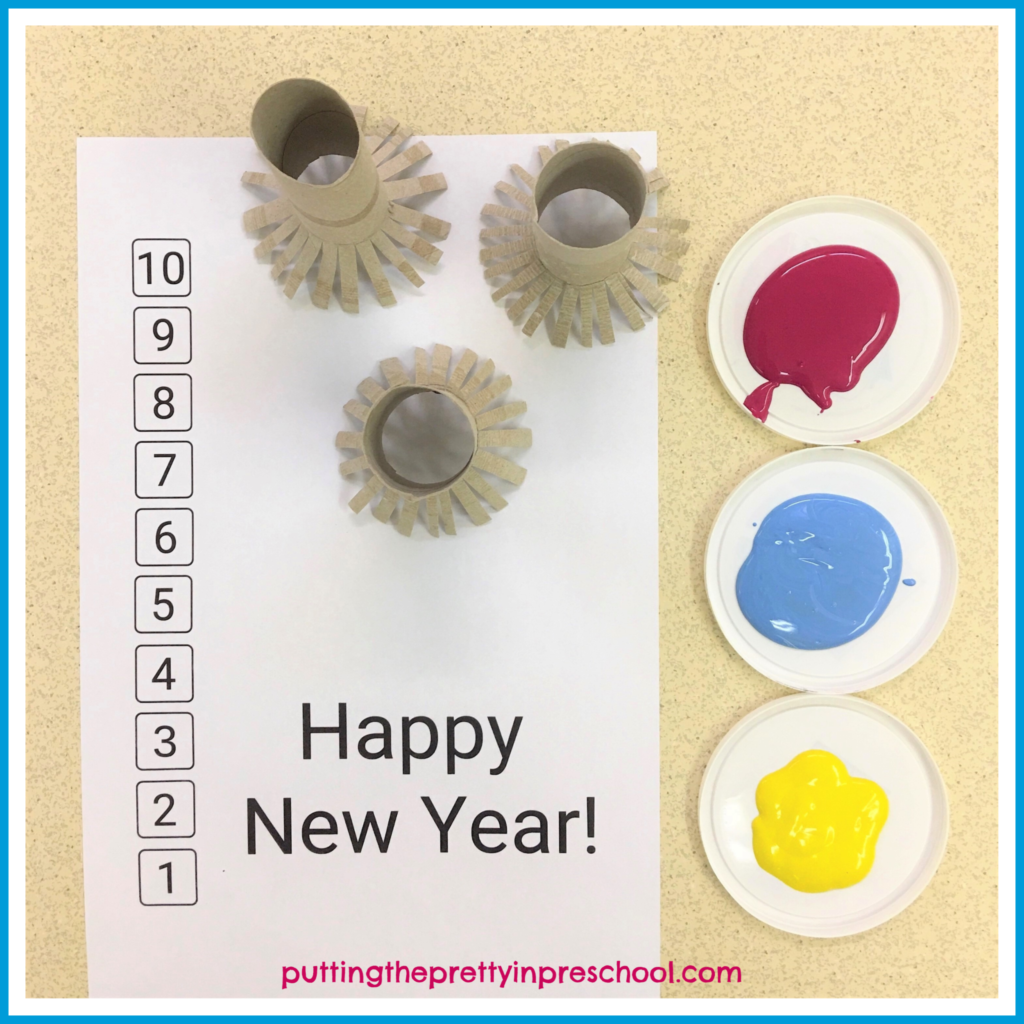 _______
Ask your child to dip the fringed end of each paper roll into a color of paint and make a firework print on the printable.
Encourage your child to add more prints in each paint color to the page.
Tip: Try this on a practice sheet first.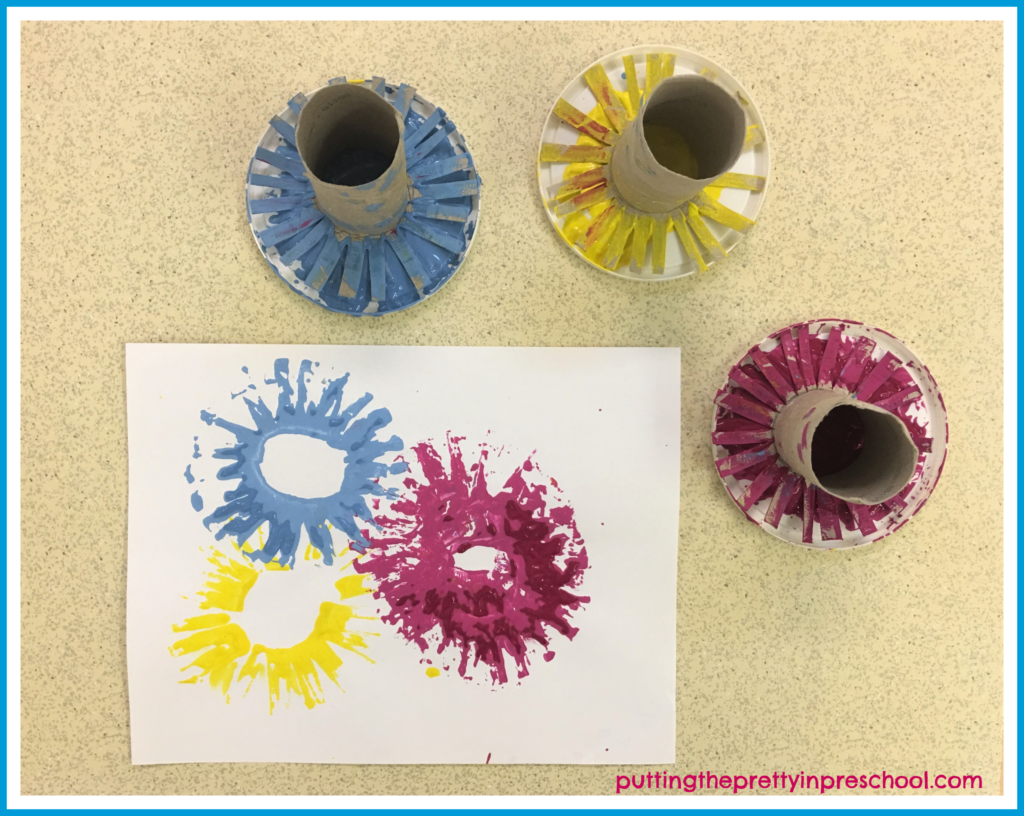 _______
For more control, fringed ends can be painted with a brush instead of dipped in paint.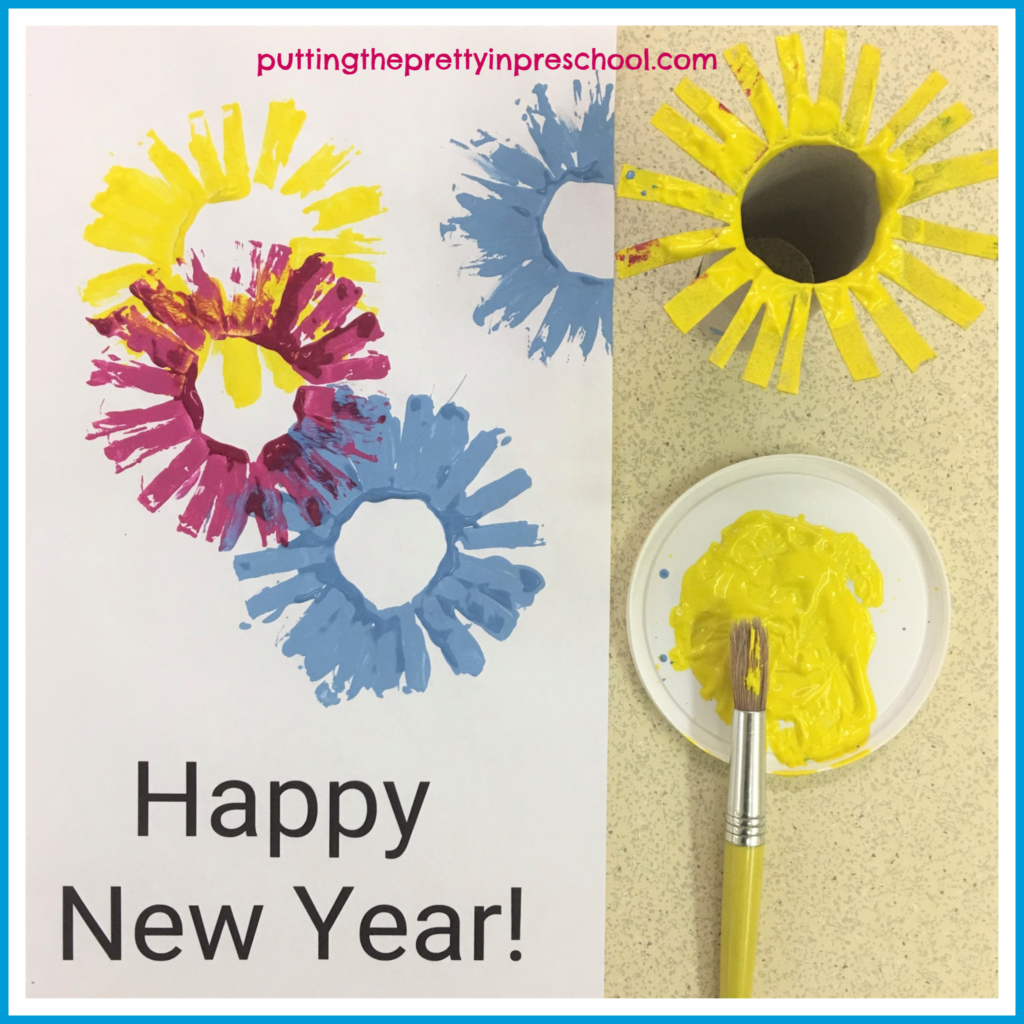 _______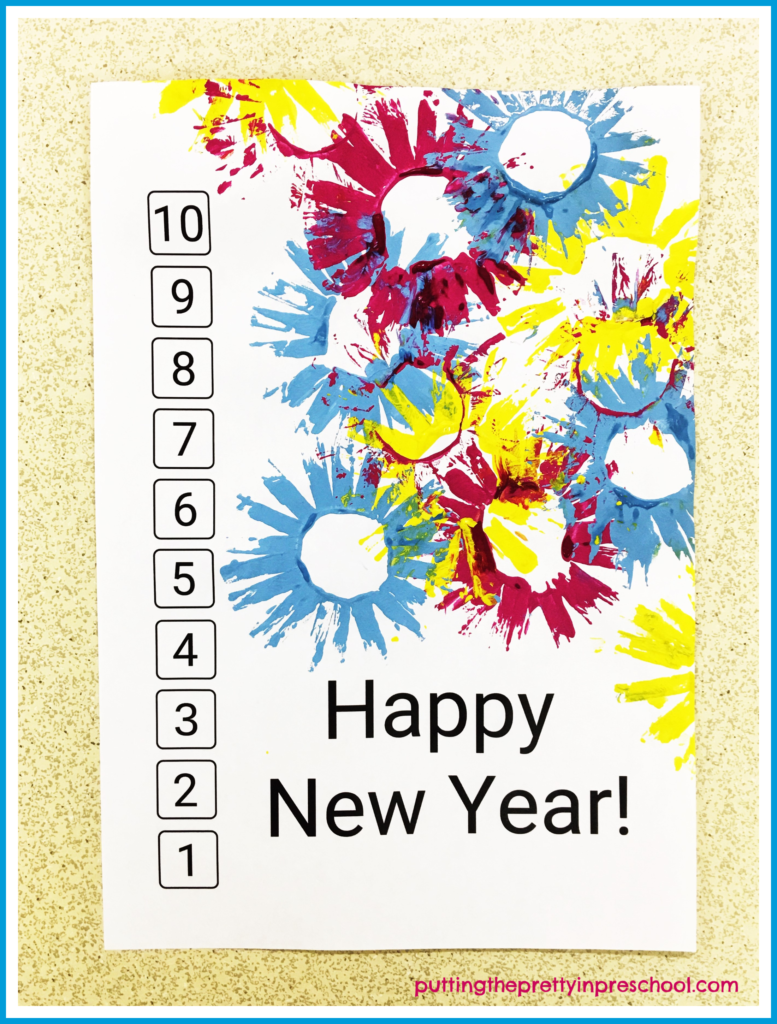 _______
To incorporate number recognition and matching practice, ask your child to cover the numbers 10 to 1 with numerical stickers.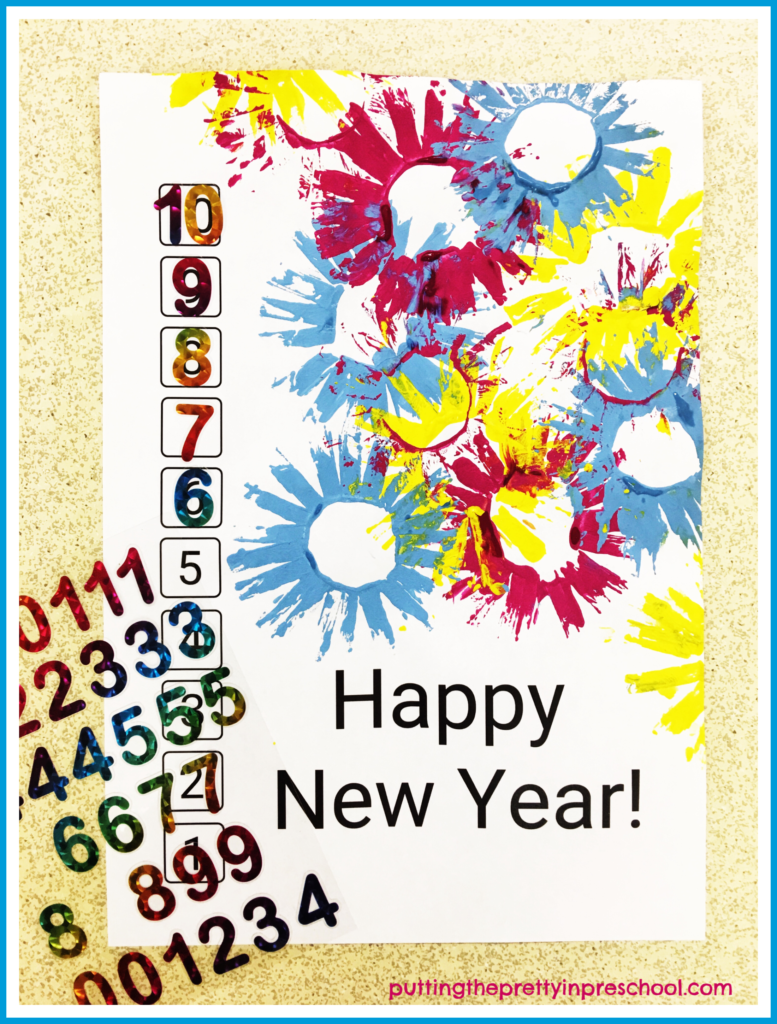 ________
These art and math activities will be sure to help your child start the new year off on a positive note. I hope 2020 will be a fabulous one for your loved ones and you!
_______
_______
You may also like:
This gold-laden sensory bin is sure to impress.
_______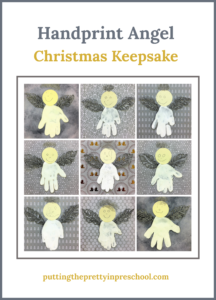 _______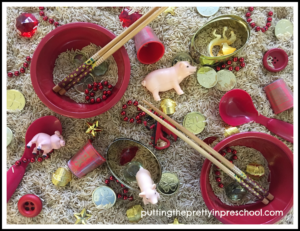 _______
Don't forget to share this post on Pinterest or your favorite Social Media channel. Sharing is caring!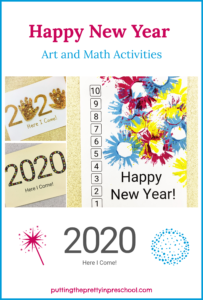 _______
© Annette Kaminsky December 30, 2019
_______
Follow me on social media for more ideas: