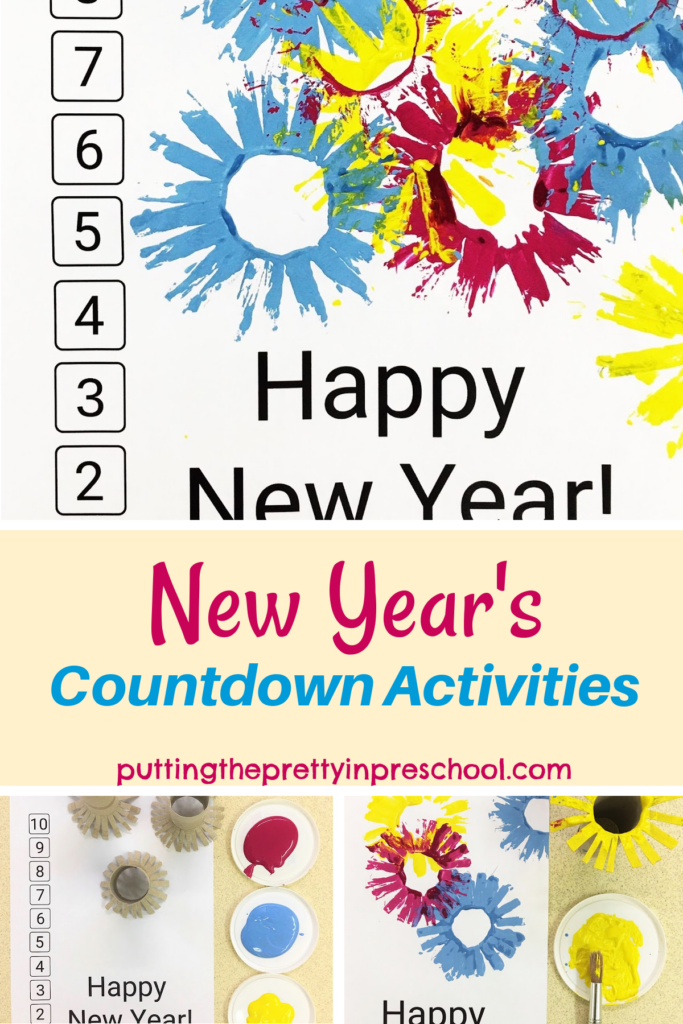 _______
This post is an updated version of one of last year's posts.
These New Year's countdown activities give practice in number recognition and counting down from 10 to 1. And how fun is it for early learners to print fireworks with fringed toilet paper rolls!
_______
Printmaking Fireworks
Supplies needed:
Happy New Year printable (downloadable below)
scissors
toilet paper rolls
magenta, yellow, and light blue tempera paint
small plates or container lids
paintbrushes
_______
Happy New Year Printable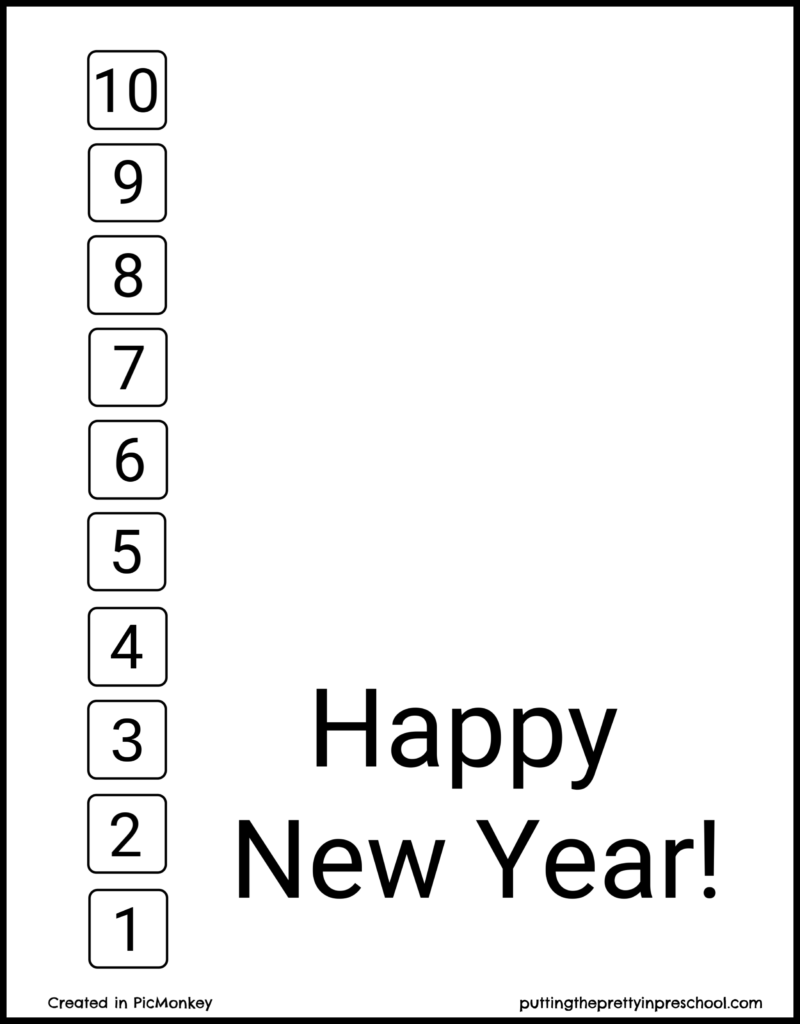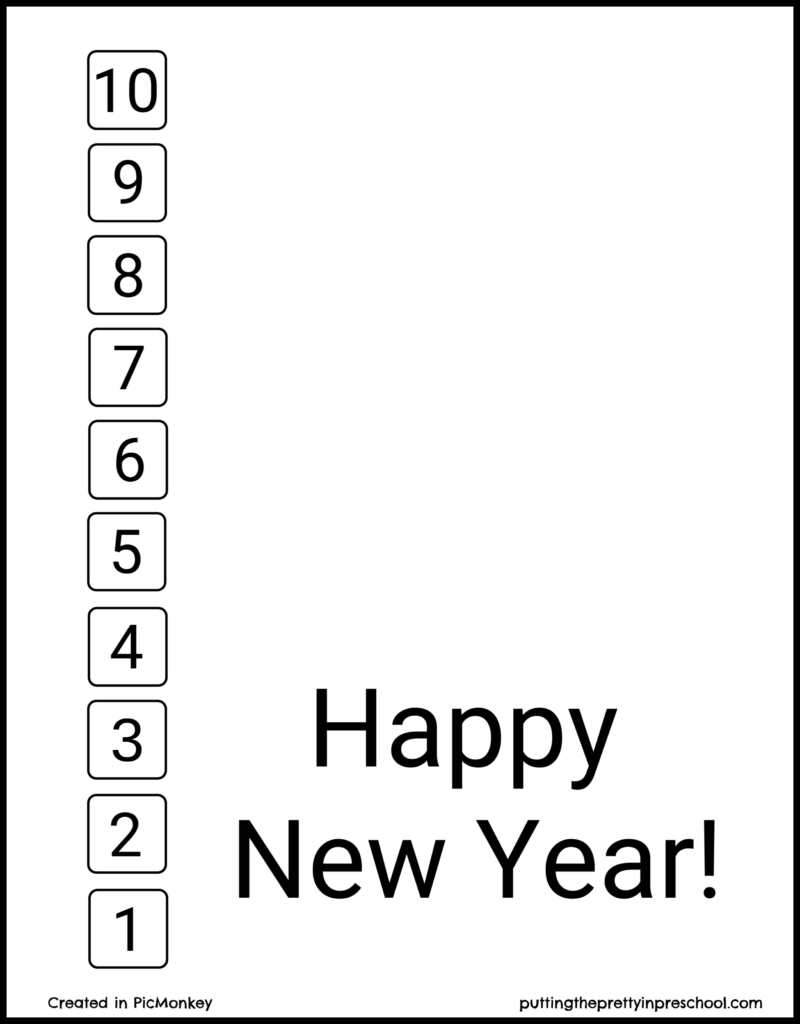 _______
The "Happy New Year" printable can be printed on 8 1/2 inch x 11-inch paper, or 11-inch by 17-inch paper.
_______
This printable is for individual or one classroom use only.
_______
The Printmaking Invitation
Cut fringes into one end of three toilet paper rolls.
Bend the fringes on each paper roll outward.
Pour magenta, yellow, and light blue paint into small plates or lids.
Set out the paints, paper rolls, and paper on a table.
Ask your little learner to dip the fringed end of each paper roll into a color of paint and make a firework print on the paper.
Encourage your little one to add more prints in each paint color to the page.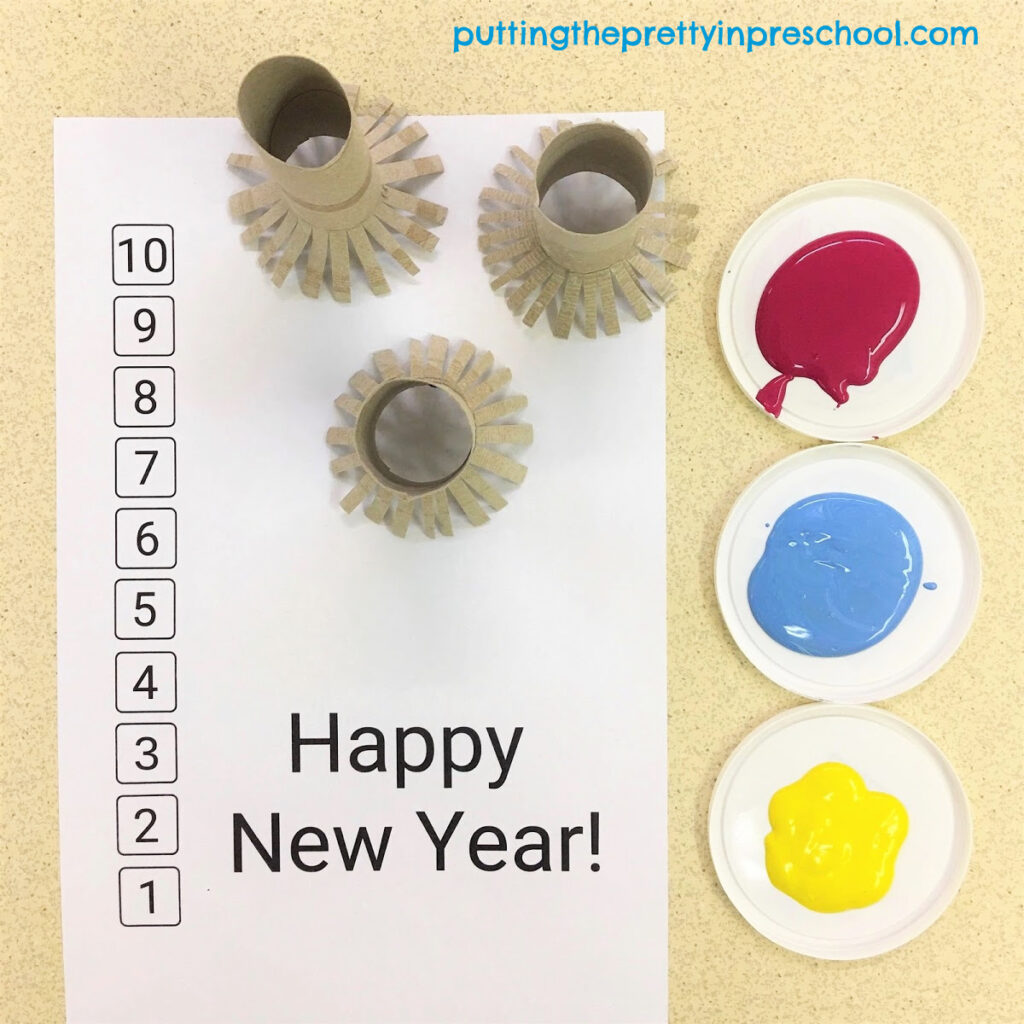 _______
Tip: Try this on a practice sheet first.
For added control, fringed ends can be painted with a brush instead of being dipped in paint.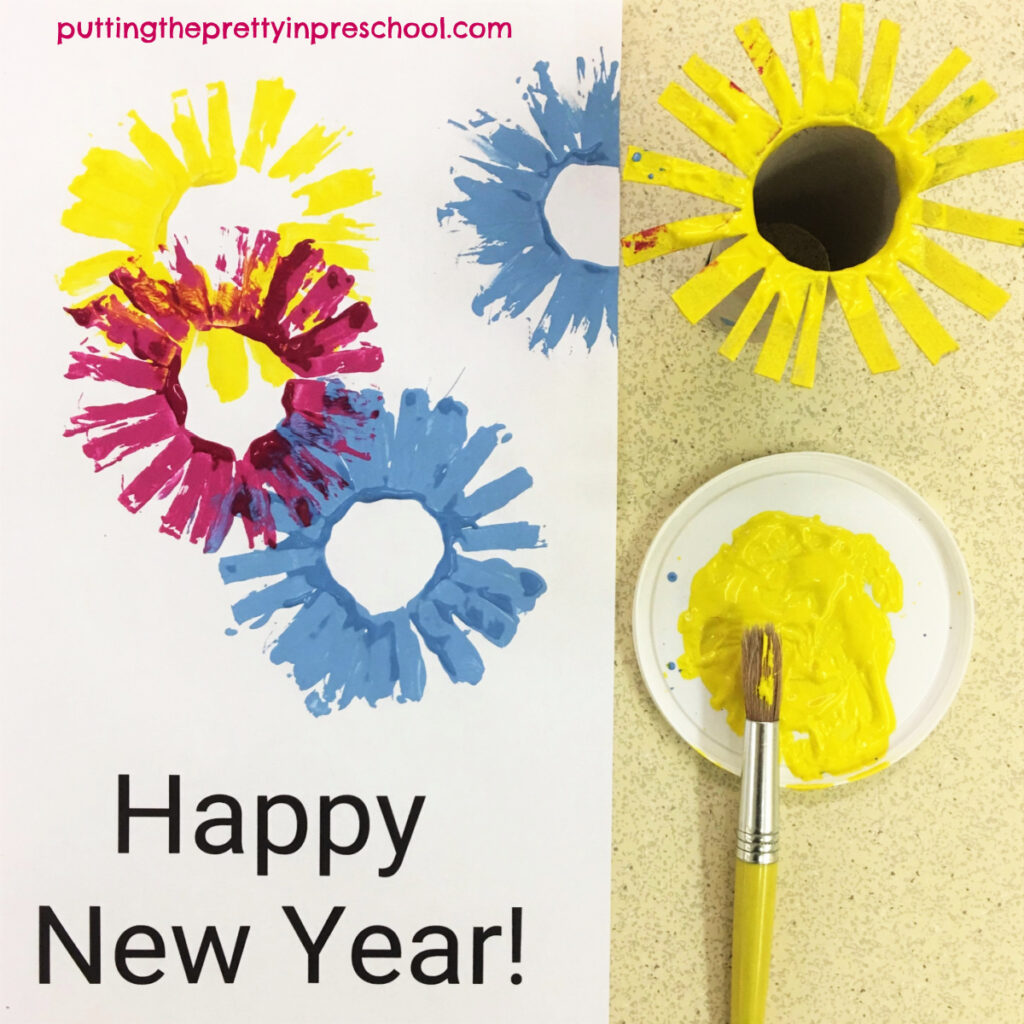 _______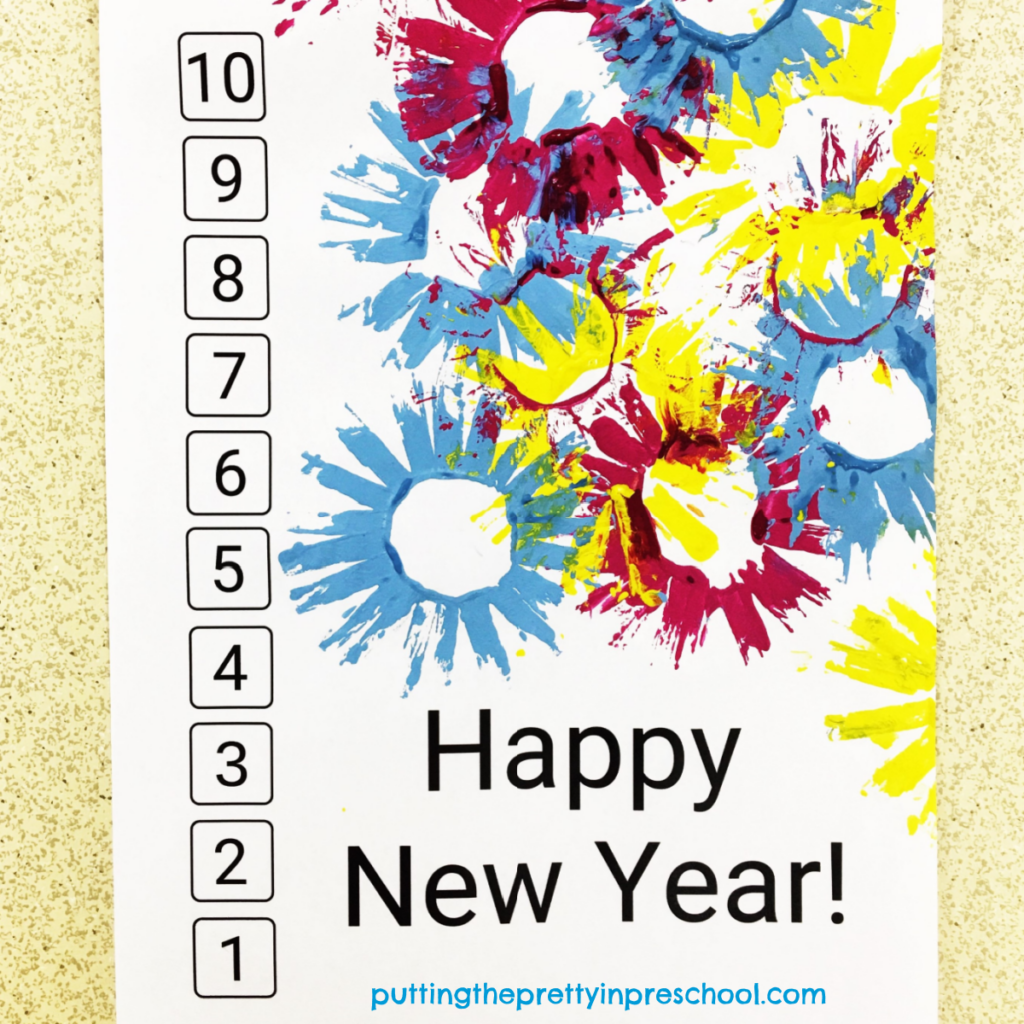 _______
To incorporate number recognition and matching practice, ask your early learner to cover the numbers 10 to 1 with numeric stickers.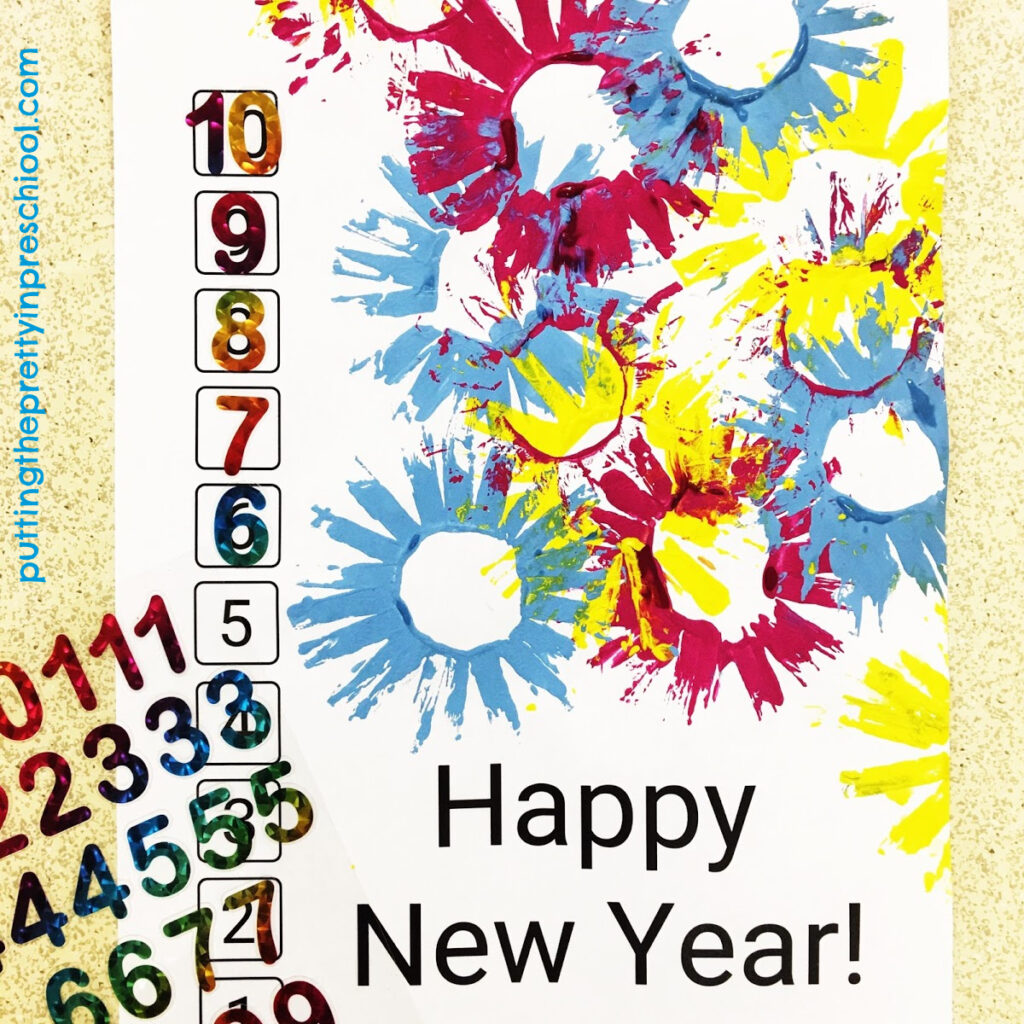 _______
_______
Dot Marker New Year's Countdown
Another way to use the New Year's Countdown printable is to let your little learner decorate it with paper stars. Then ask your little one to count down the numbers from ten to one, dabbing each numeral with a dot marker as it is spoken.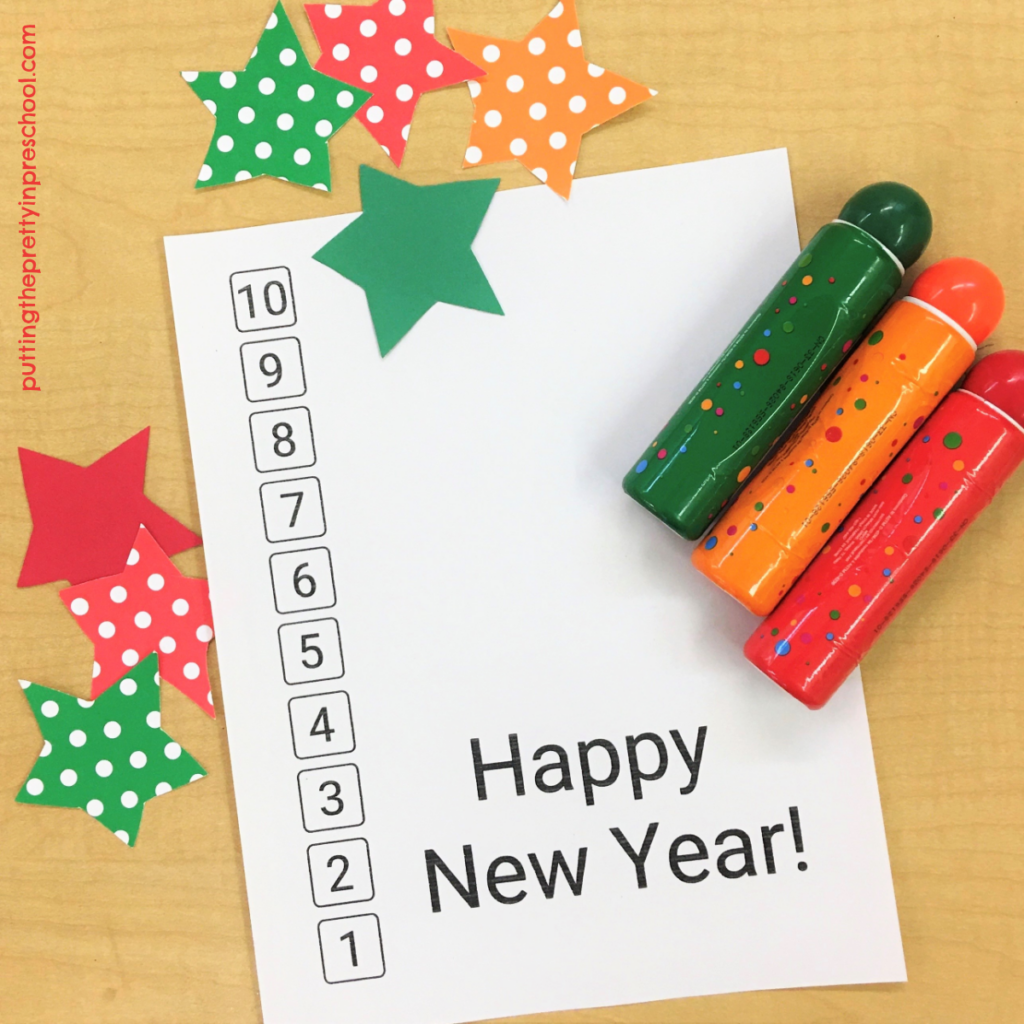 _______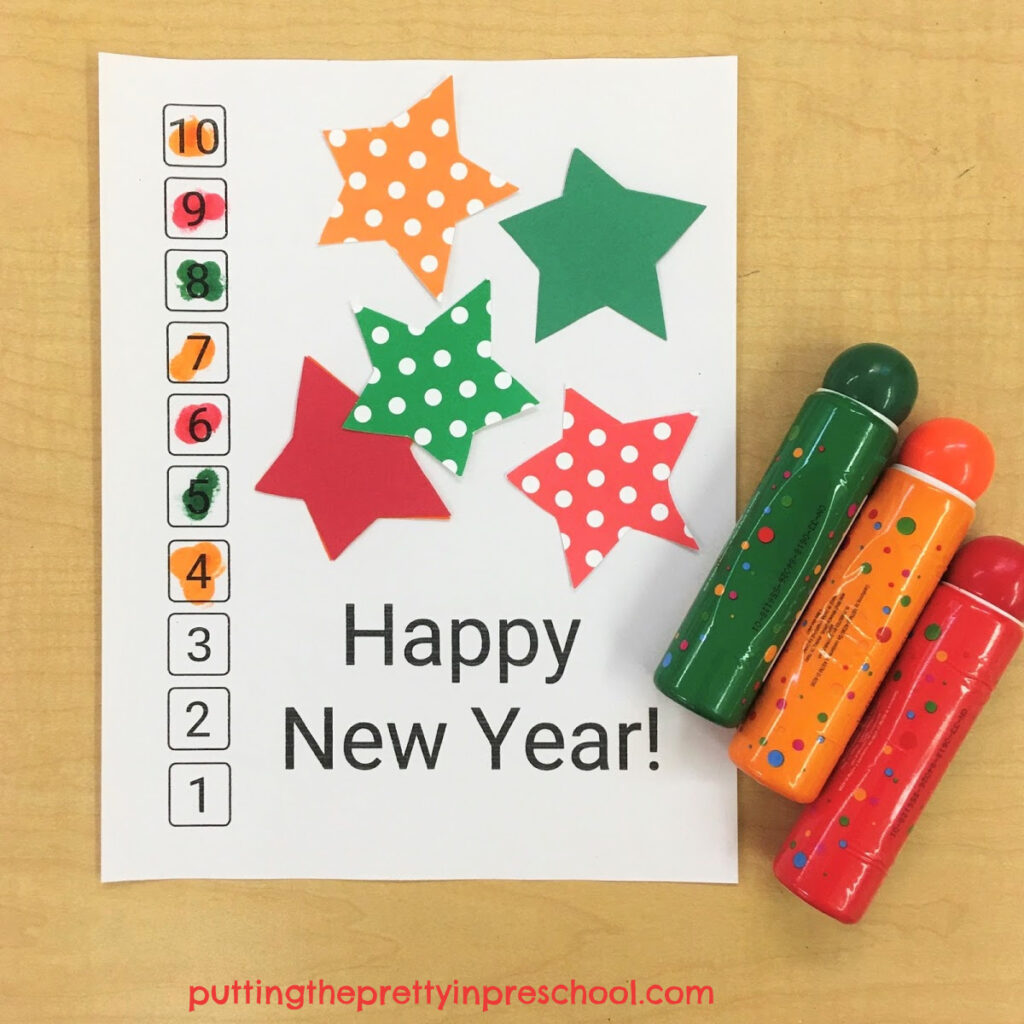 _______
_______
These New Year's countdown activities will be sure to help your early learner start the new year off on a positive note. Let the counting begin!
_______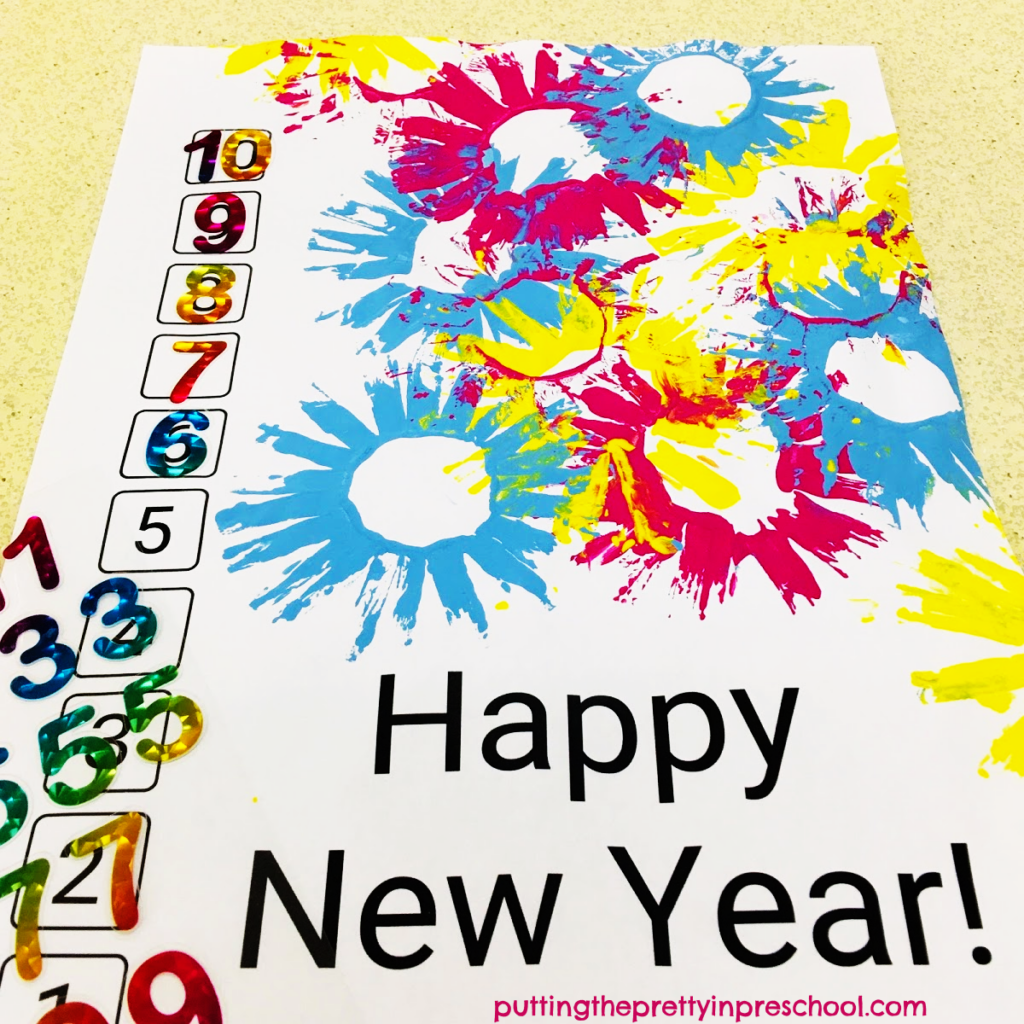 _______
_______
You may also like:
This art activity works for Christmas or Valentine's Day.
_______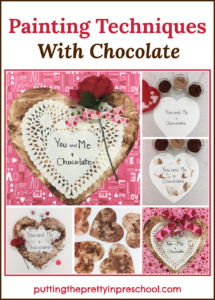 ________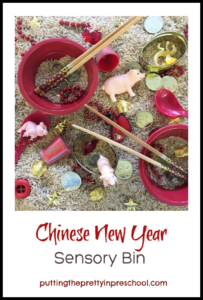 _______
Don't forget to share this post on Pinterest or your favorite social media channel. Sharing is caring!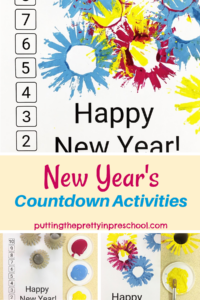 ________
© Annette Kaminsky December 30, 2020
_______
Follow me on social media for more ideas: