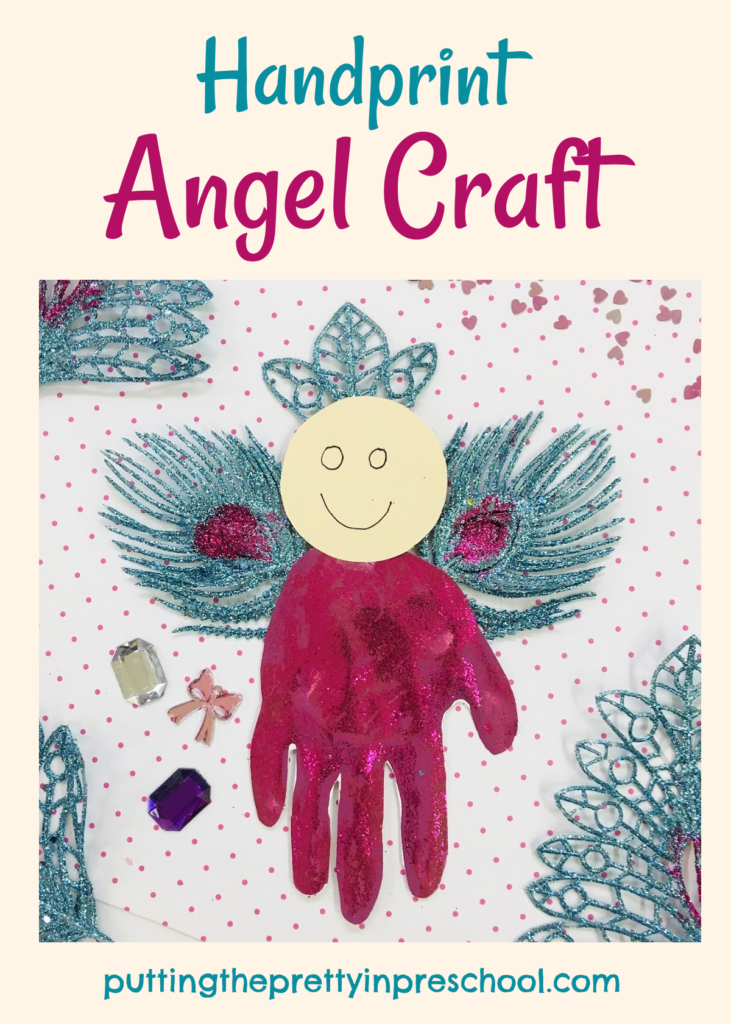 _______
Last year's handprint angel craft was a hit with my preschool families. So this year I set out to find a glittery Christmas stem that would inspire a variation of the well-received keepsake craft. I shopped with no preconceived ideas in mind, and at the first store, a gleaming peacock-inspired stem caught my eye. I knew immediately that it was "the one" for this year's angel craft.
In my instructions, I use the colors magenta, turquoise, and pink, and "peacock-inspired Christmas stem." But feel free to substitute any glittery stem and complementary colors for the craft.
_______
Supplies To Collect
peacock-inspired Christmas stem
magenta tempera paint
pink glitter
white cardstock paper
skin-toned cardstock paper
disposable plate
glue gun
scissors
pencil or thin black felt pen
_______
Making The Handprint Angel
Choose a glittery peacock-inspired Christmas stem. The stem featured in this craft is turquoise and magenta, a wonderful Dollar Store find.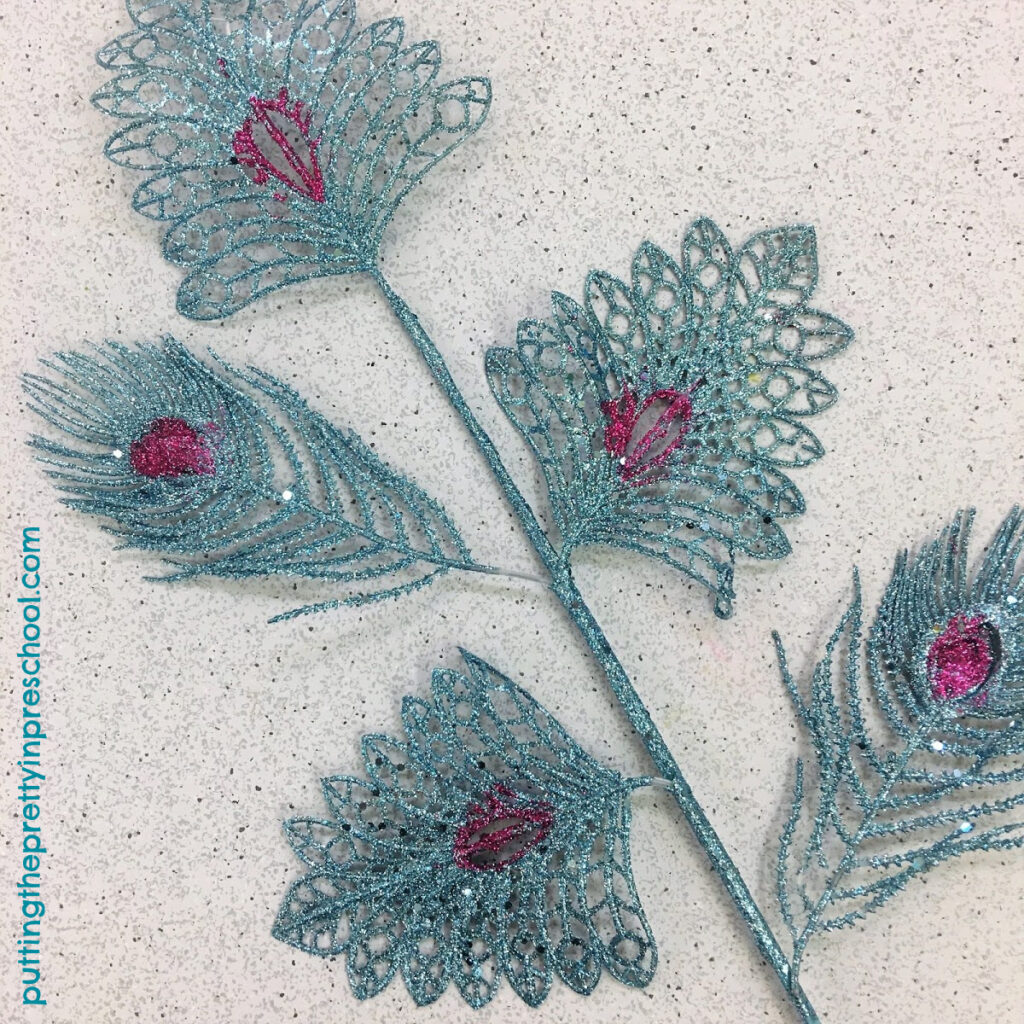 _______
Have your little learner make a magenta tempera paint handprint on white cardstock paper, and sprinkle pink glitter on the print while it is still wet.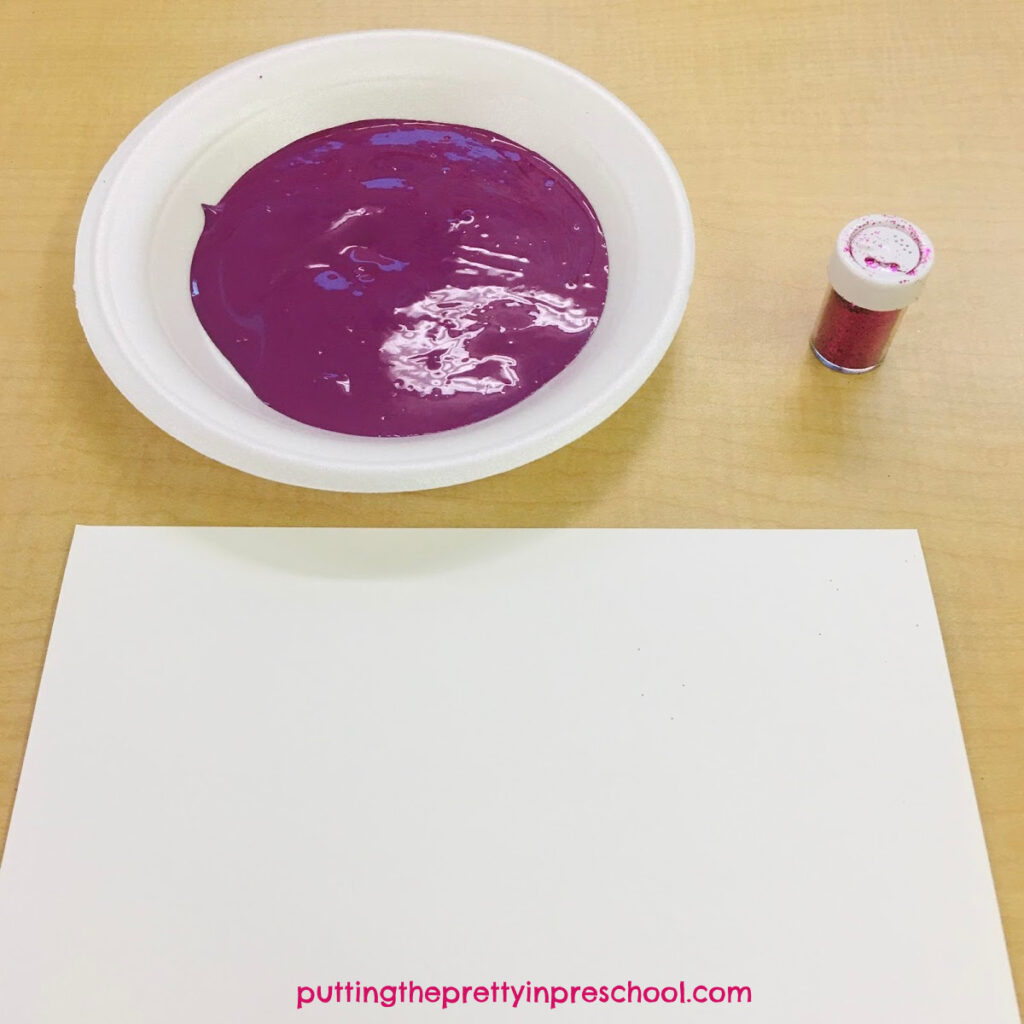 _______
After the handprint dries, cut it out.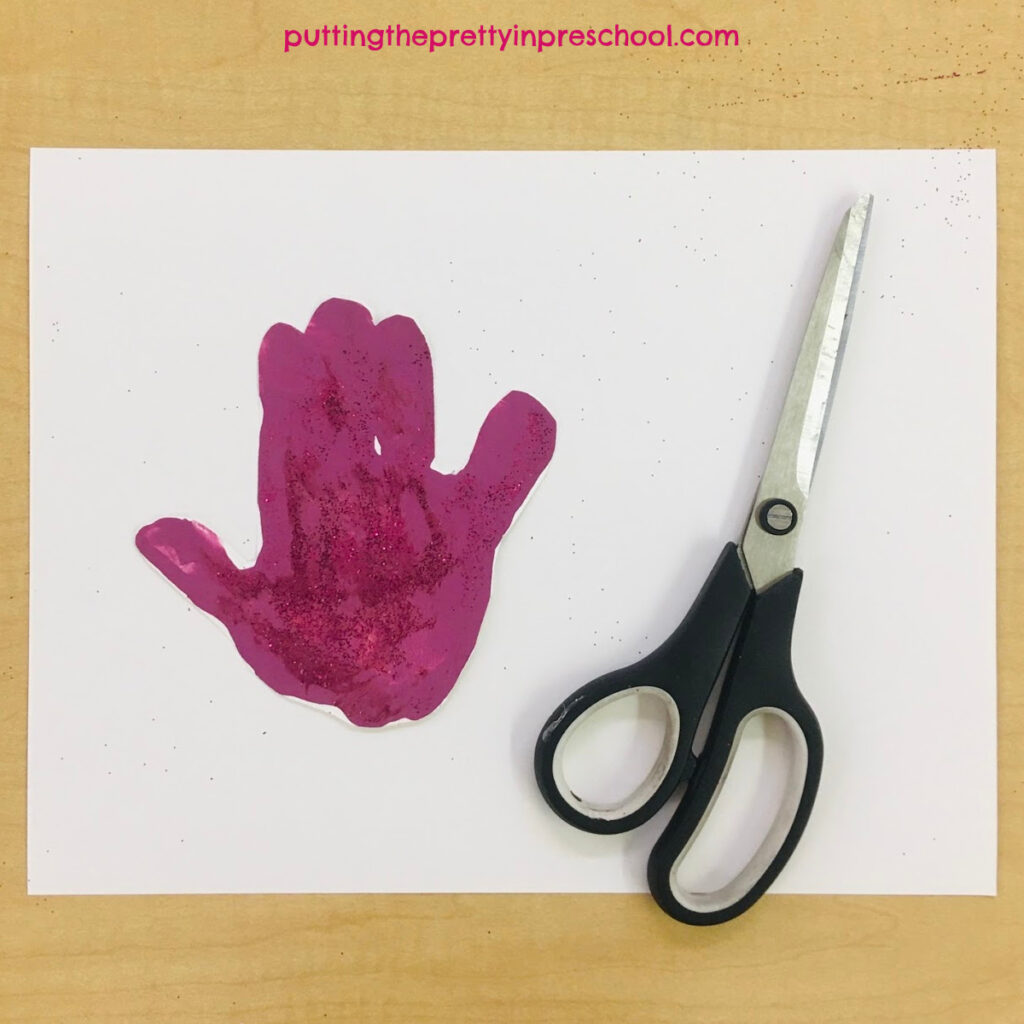 _______
Cut a cardstock circle about 2 ½ inches / 7 cm in diameter. Ask your little one to draw on eyes and a smile with a pencil or thin felt pen.
Snip two peacock feather-inspired angel wings and a headpiece from the Christmas stem.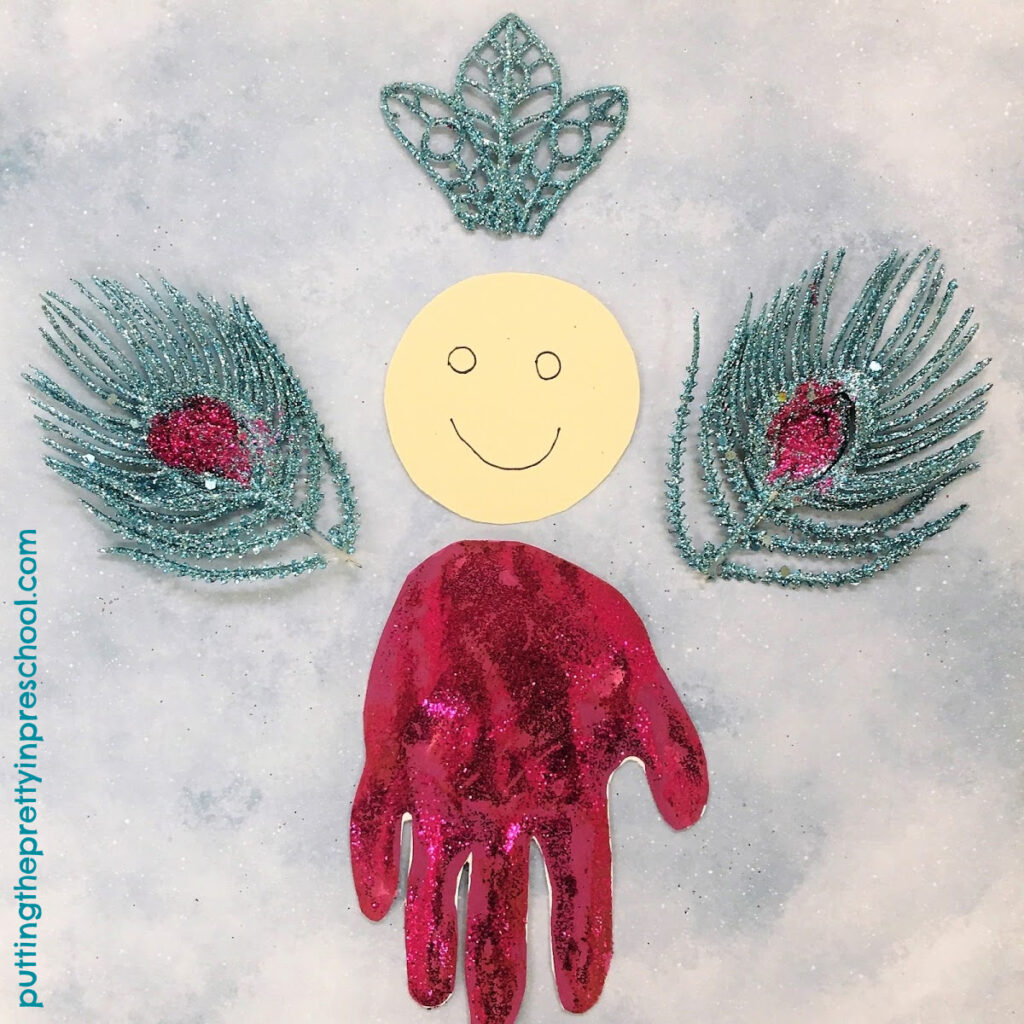 _______
Hot glue the wings to the back of the handprint, and the headpiece to the back of the angel face.
Then glue the head to the handprint body. Add a ribbon to hang the angel on a wall or Christmas tree. Or mount the angel on a 12-inch x 12-inch piece of paper and display.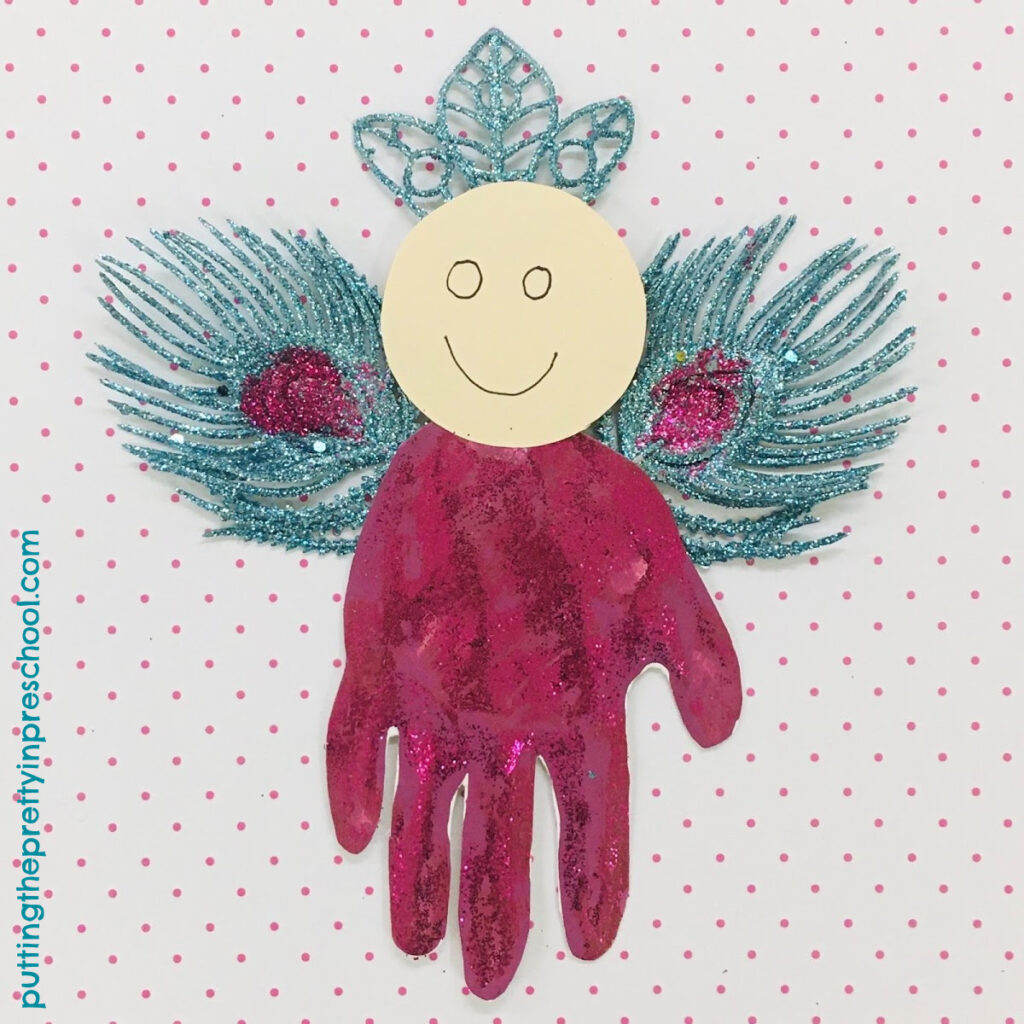 _______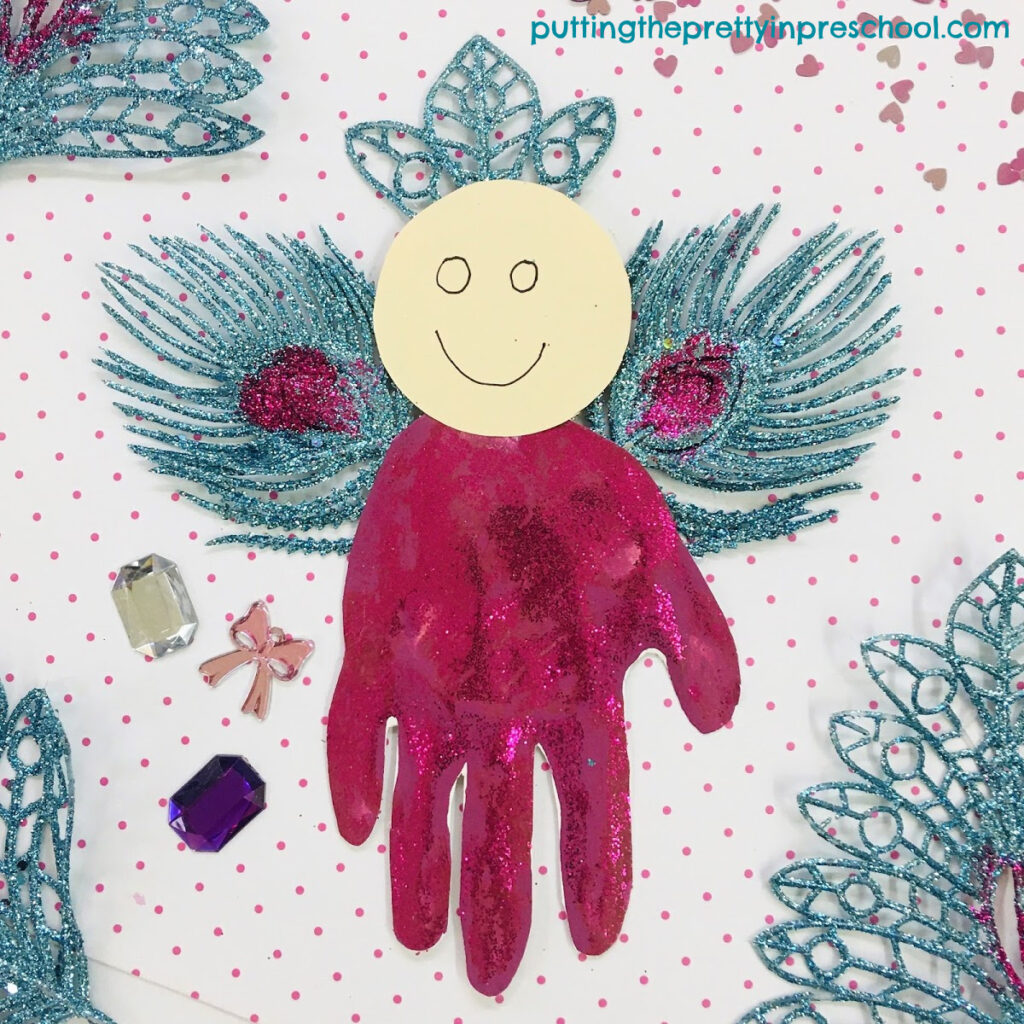 _______
Introducing the color words "magenta" and "turquoise" add a vocabulary component to this handprint angel craft. And early learners will embrace the glittery touches.
_______
Related: Handcraft Angel Video Tutorial
_______
[Read more…]

about Handprint Angel Craft