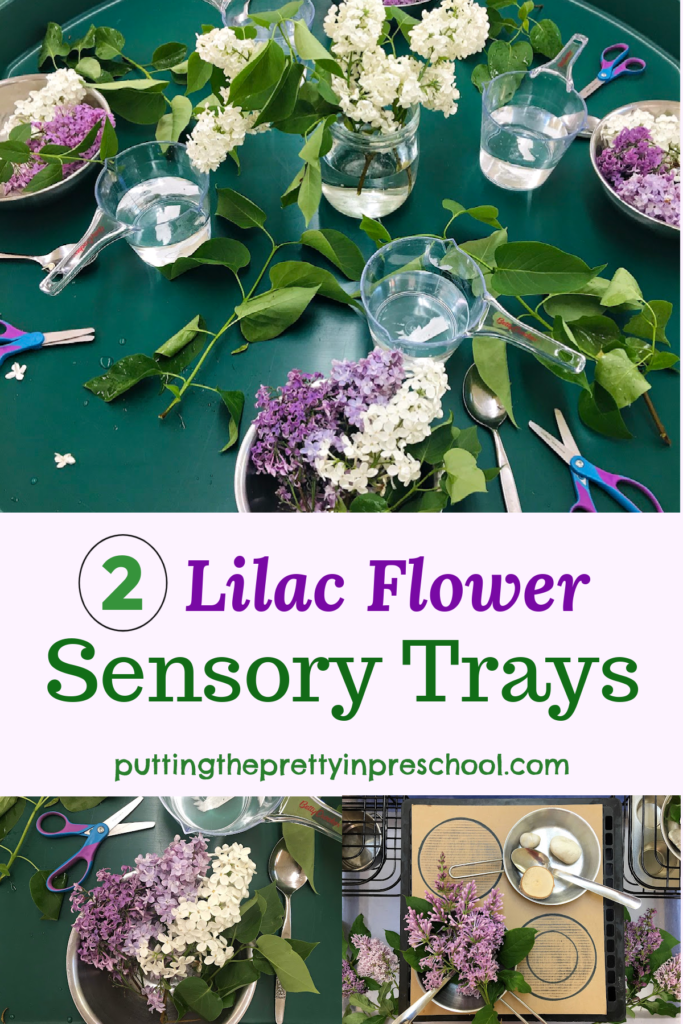 _______
It is safe to say that our city is a late bloomer when it comes to plants popping up in spring. So when large, showy lilac blooms finally appear, I am more than ready to enjoy them. With these lilac flower sensory trays, their magnificent beauty and fragrant aroma are celebrated.
Before using natural materials with early learners, the first thing I do is check if the items I would like to introduce are poisonous or toxic. I was super excited to find that no lilac parts contain chemicals or toxins that are harmful to people or animals. This makes them safe for sensory tray play.
And when washed, lilac flowers are edible, with flavors that vary from grass-like, lilac, or no flavor at all.
_______
Lilac Flower Tuff Tray
As is often featured on this blog, this lilac flower sensory tray is easy-peasy to set up. You can use supplies commonly at your fingertips. Gather the following for the tray:
metal bowls
tablespoons
children's scissors
containers with water
lilac foliage and sprigs in purple, lavender, and white
a bouquet of lilacs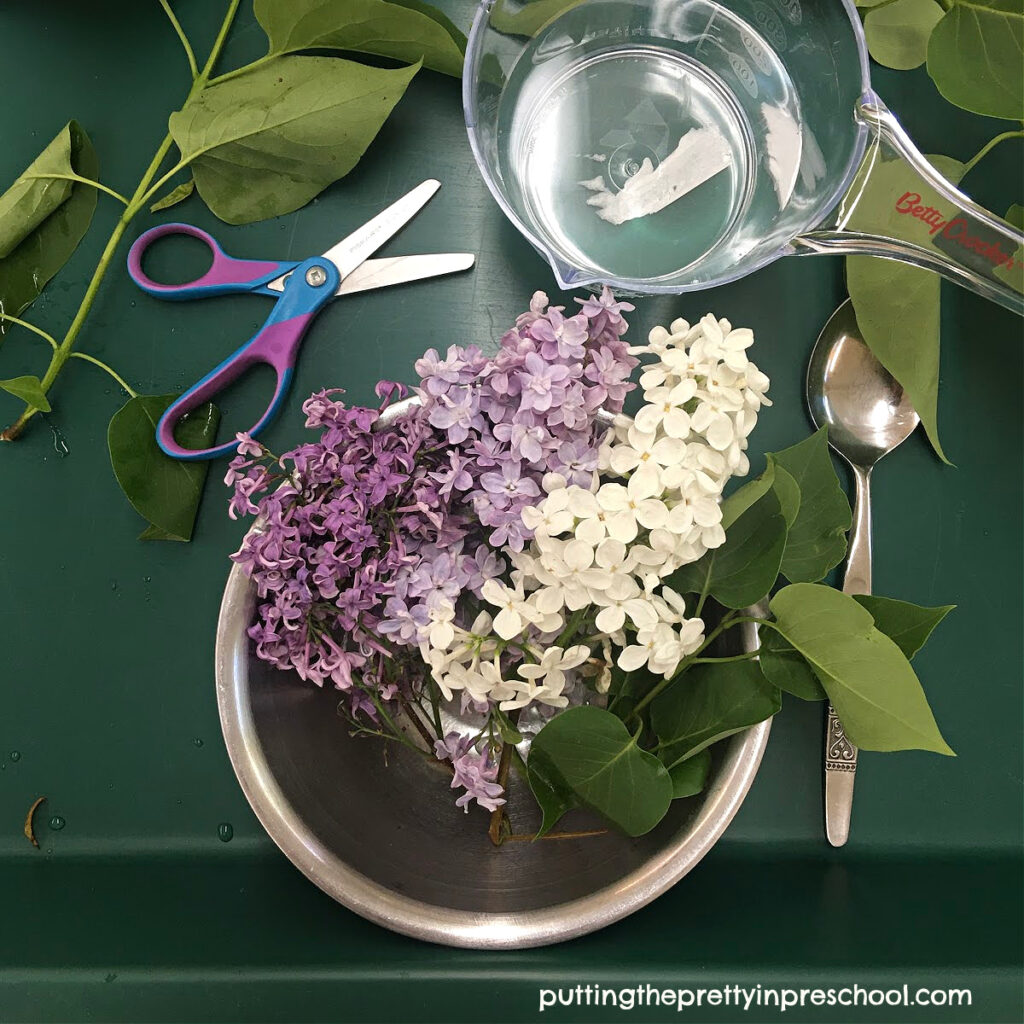 _______
Set up stations in a tuff tray or sensory tub. For each station, include a metal bowl, lilac sprigs, a container with water, a pair of children's scissors, and a large spoon. Place a bouquet of lilacs in the center for added visual appeal.
_______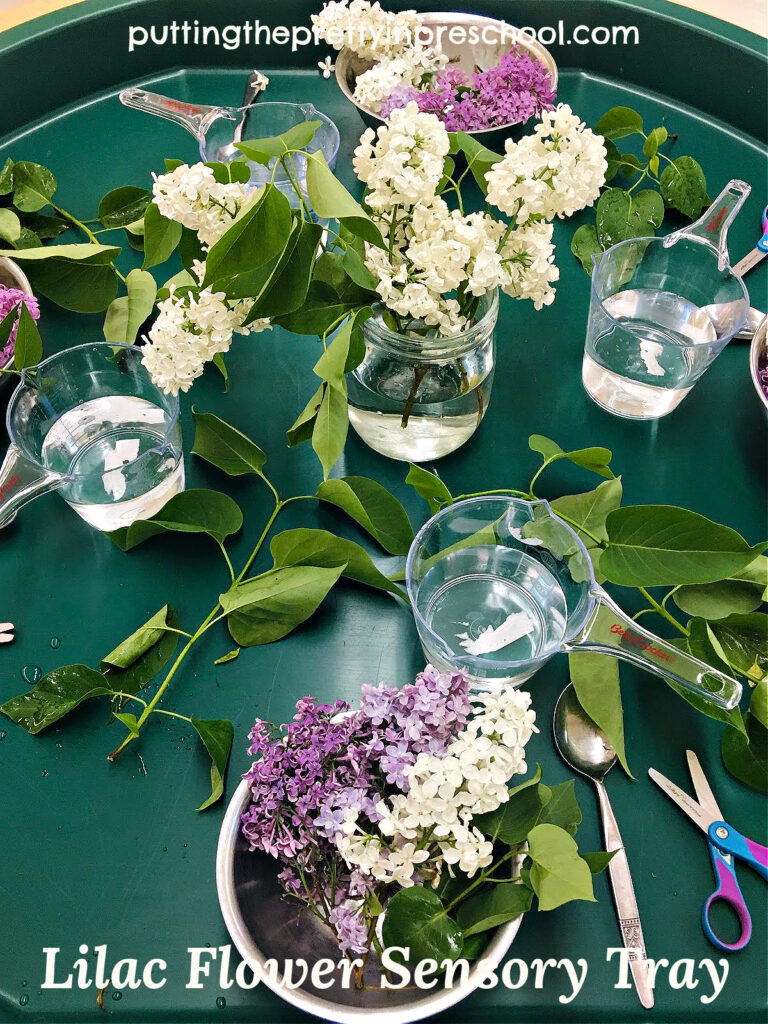 _______
Invite little learners to explore. They will be thoroughly engrossed in cutting lilacs, pouring water, and making delicious "lilac soup."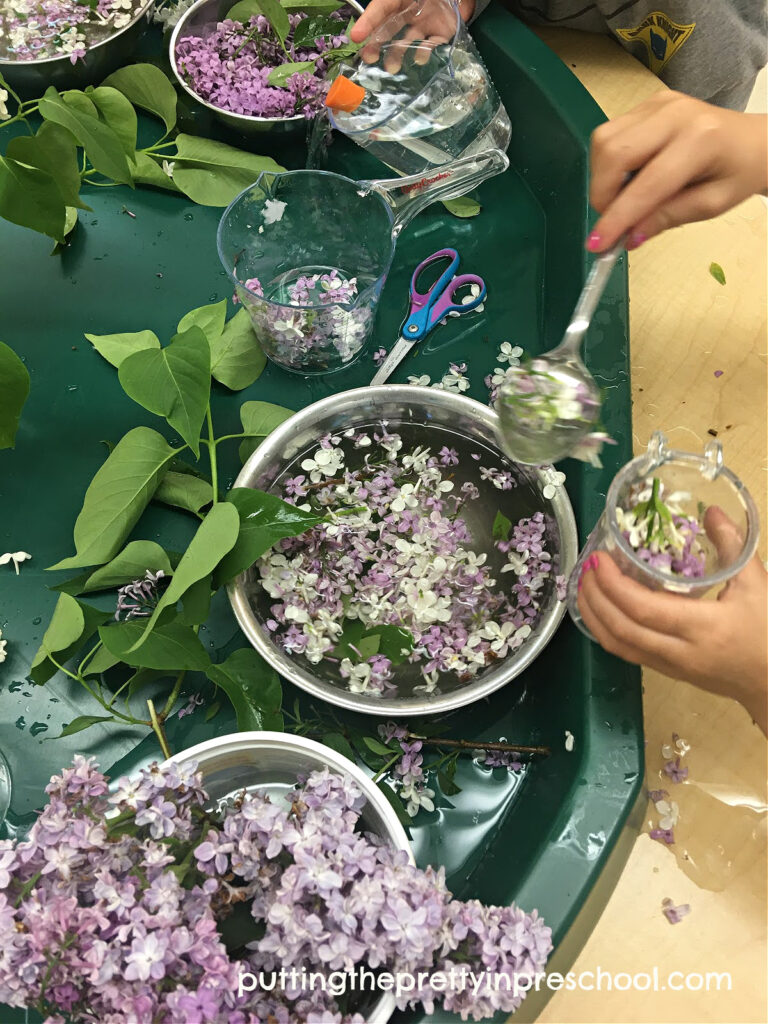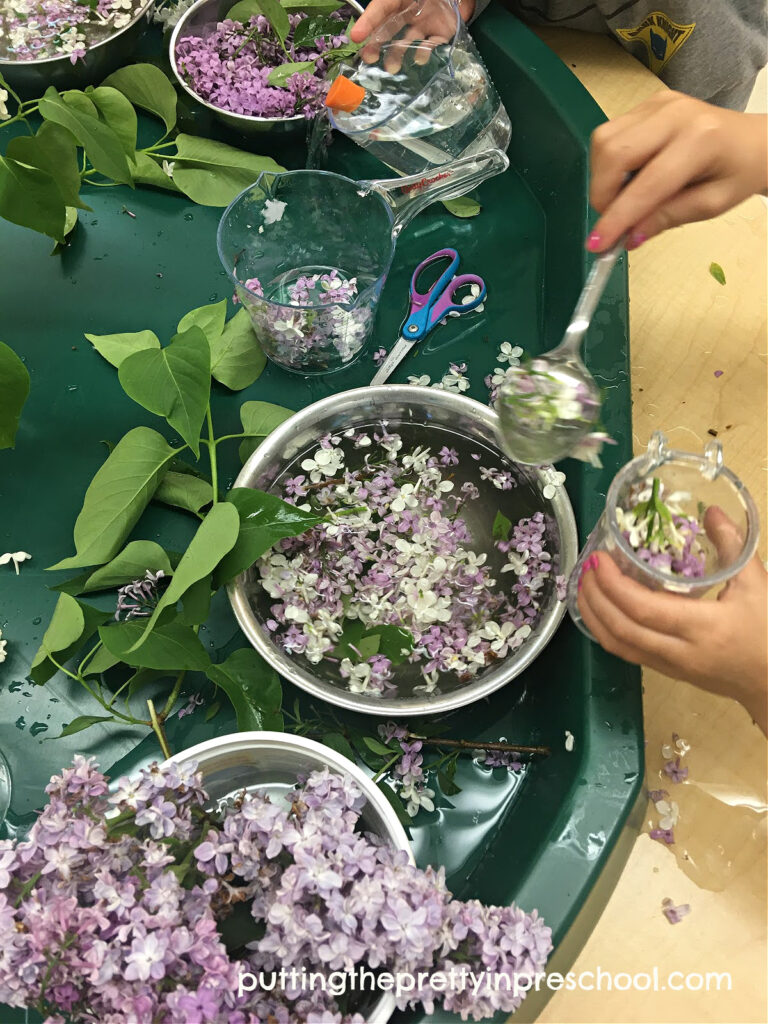 _______
Note: Lilacs come in a range of purple, pink, and white colors. The Spruce website features an array of gorgeous colors in a blog post titled "14 Beautiful Types Of Lilac."
_______
Pop-Up Lilac Flower Mud Kitchen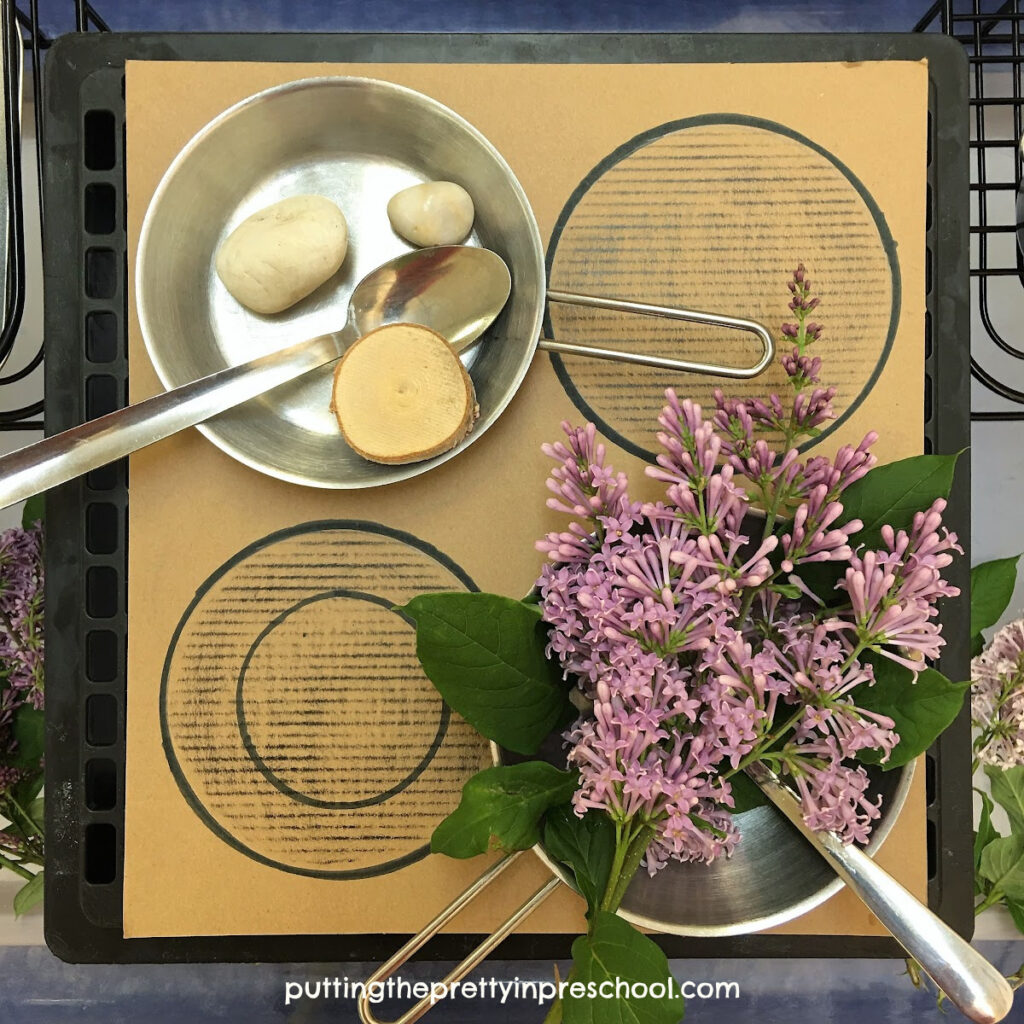 _______
Another easy way to celebrate lilacs is to offer them in a pop-up mud kitchen:
Set a crate and small wire shelves in a sensory table or tray.
With a black felt pen, draw four stove burners on a section of cardboard.
Set the cardboard "stove top" on the crate.
Add metal pots, bowls, muffin tins, and spoons to the table/tray. Include a selection of smooth stones and tiny wood slices.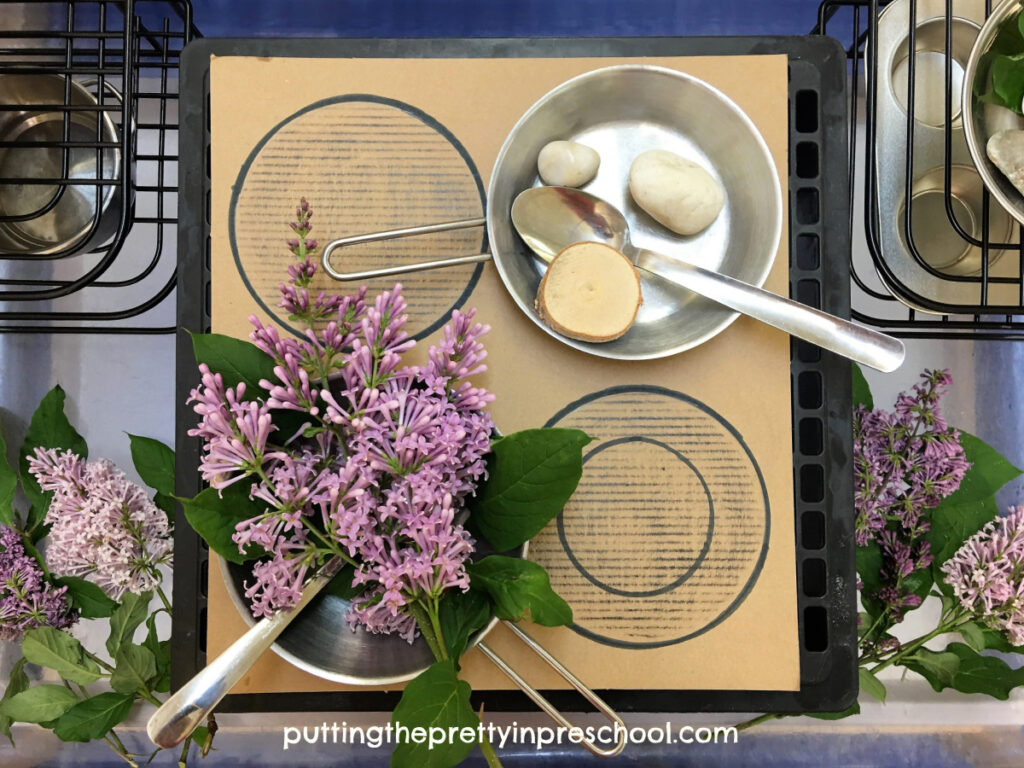 _____
Your little charges will love investigating this sensory invitation too!
Note: Both lilac flower sensory trays can be offered indoors or outdoors. And a current in-season flower can be used instead of lilacs.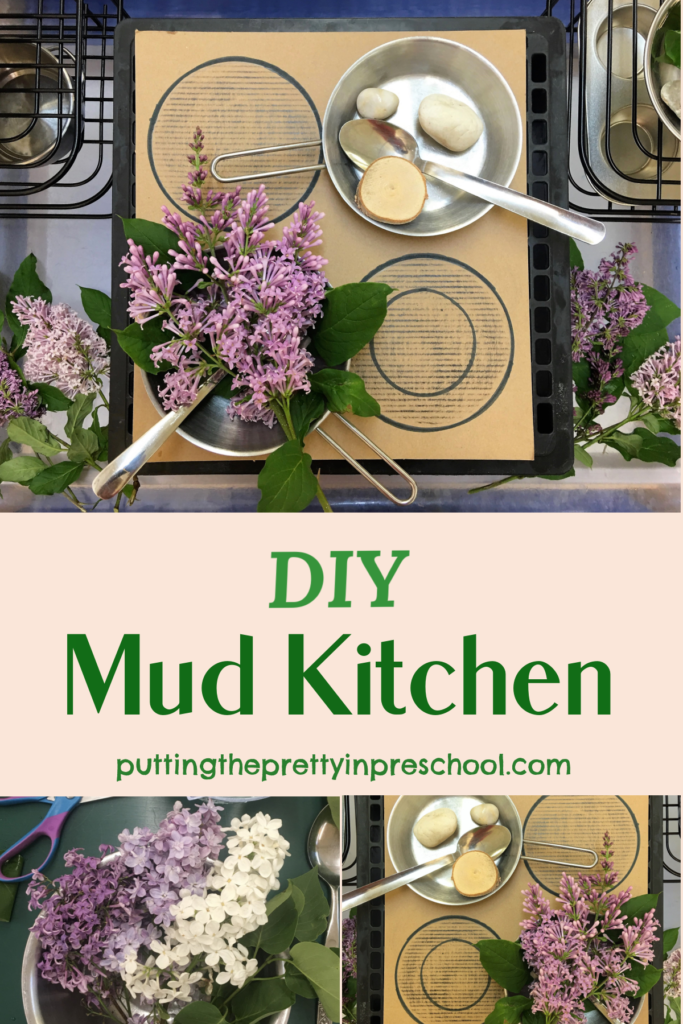 _______
Related: Flower Theme Activities
_______
_______
You may also like: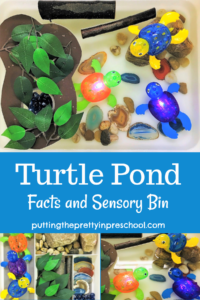 _______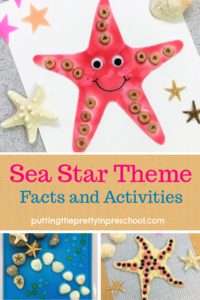 _______
Don't forget to share this post on Pinterest of your favorite social media channel. Sharing is caring!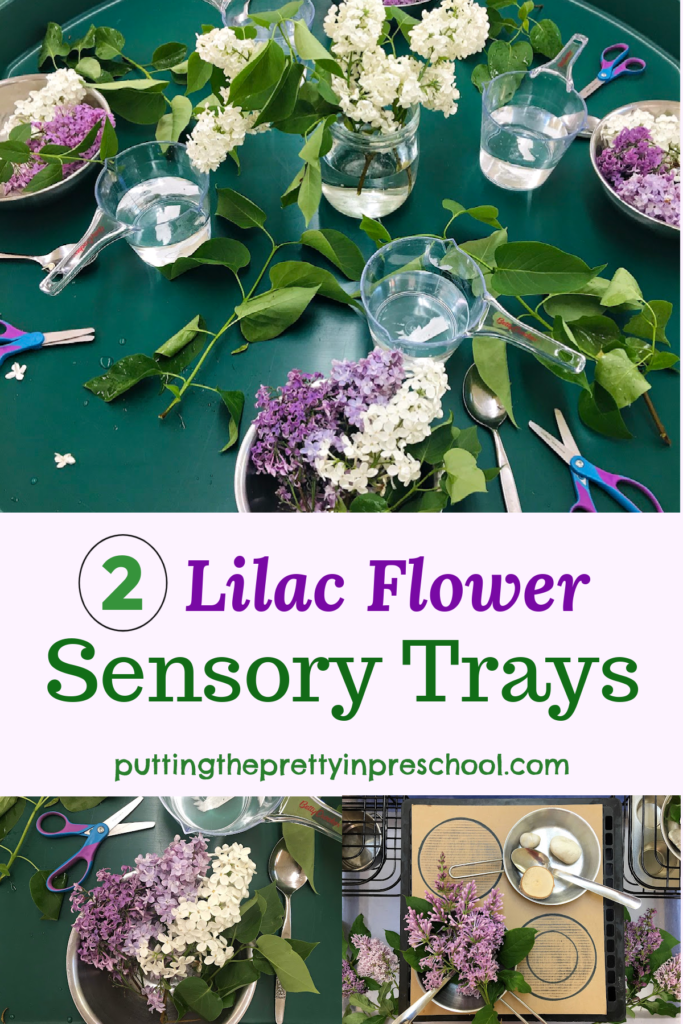 _______
© Annette Kaminsky June 9, 2022
_______
Follow me on social media for more ideas: