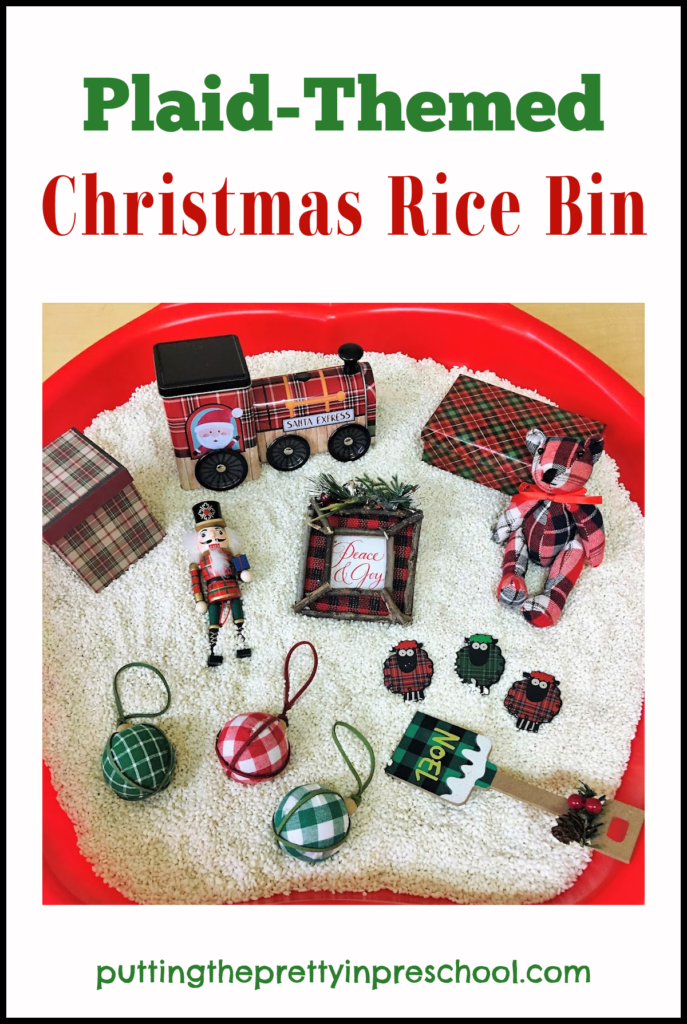 _______
Sensory bins are one of my favorite things to put together. There is a multitude of themes for bins to choose from, and so many interesting loose parts to include. Sometimes one or two items provide inspiration for a whole bin. And that's the case with this rustic plaid-themed Christmas rice bin.
A few years ago, I spotted plaid gift boxes at Michael's and snapped a couple up. Right then and there I got the idea for this cozy bin. It took a while to collect enough intriguing items for little learners to explore. This year the concept finally came together.
_______
Plaid-Themed Christmas Rice Bin
The container to hold all the sensory supplies is an inexpensive spiral saucer sled!
Glutinous rice is the base. I like it a lot because its super white color provides good contrast for the contents of the bin. One five kg bag fills the saucer-shaped container nicely.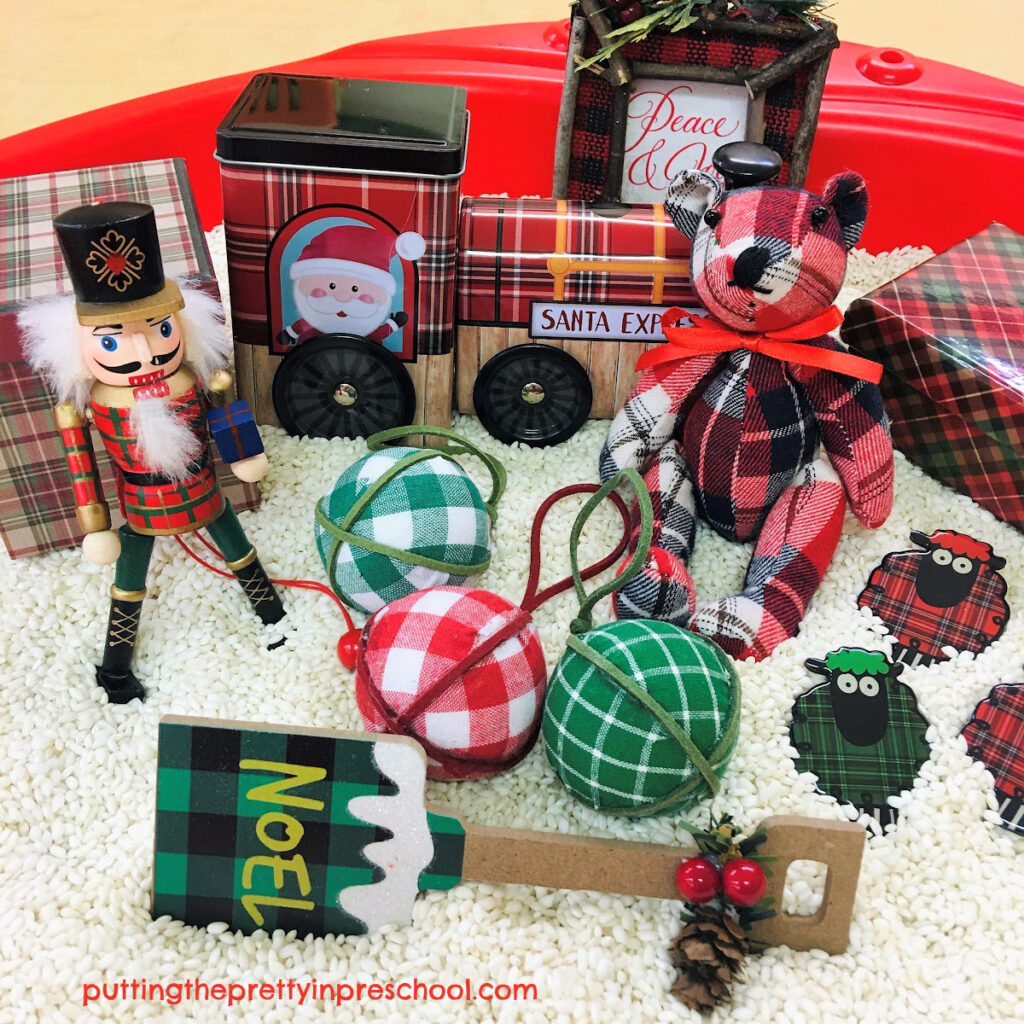 _______
Plaid-themed Christmas items scattered over the rice are:
gift boxes
plush ornament balls
sheep fridge magnets
nutcracker soldier marionette ornament
cuddly bear
shovel ornament
small photo frame accented with jingle bells
Santa train engine cookie tin on wheels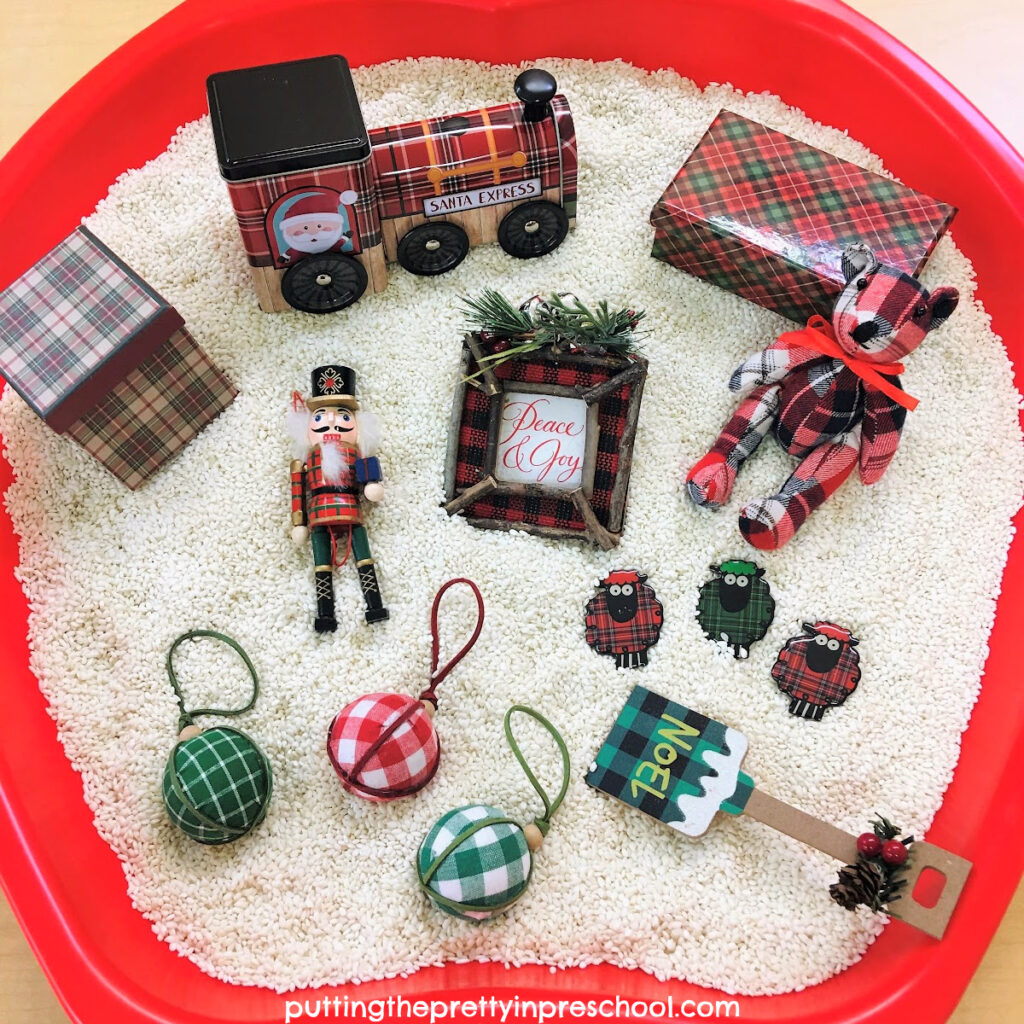 _______
The photo frame could be personalized with a picture of a little learner.
The bells on the frame add a musical element to the play experience, always a plus.
The nutcracker soldier has a special feature: his legs do the splits when the attached string is pulled.
Undoubtedly the Santa train engine cookie tin is the highlight of the holiday-themed bin.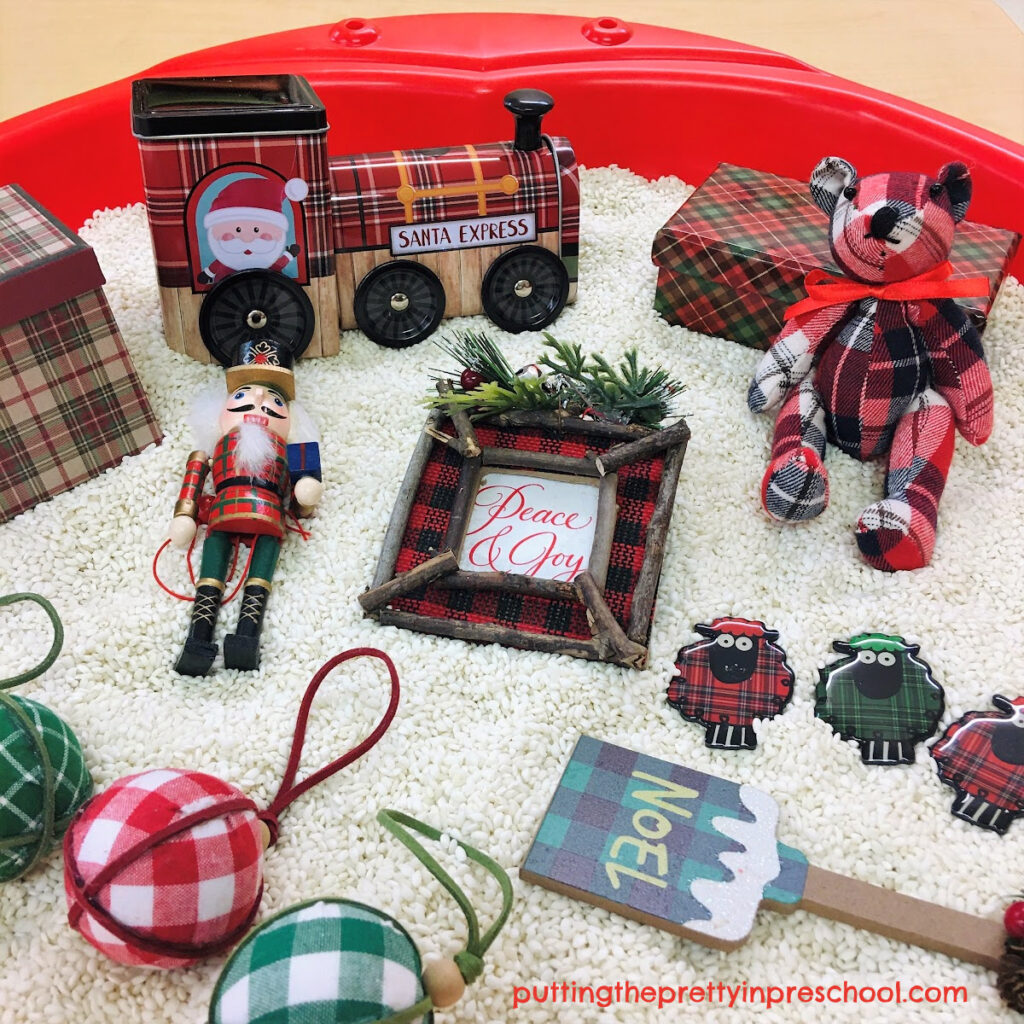 _______
Tip: If you try a version of this activity, make sure there are no sharp edges on the items you choose for your bin.
Have you put together a unique sensory bin? I'd love to hear about it.
_______
_______
Related: Llama Llama Holiday Drama Sensory Bin
_______
You may also like: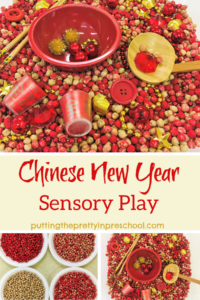 _______
Valentine's Day Musical Instruments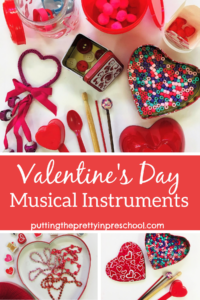 _______
Don't forget to share this post on Pinterest or your favorite social media channel. Sharing is caring!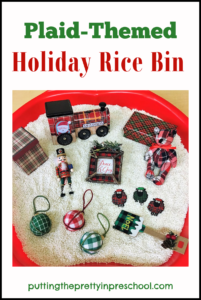 _______
© Annette Kaminsky December 24, 2021
_______
Follow me on social media for more ideas: