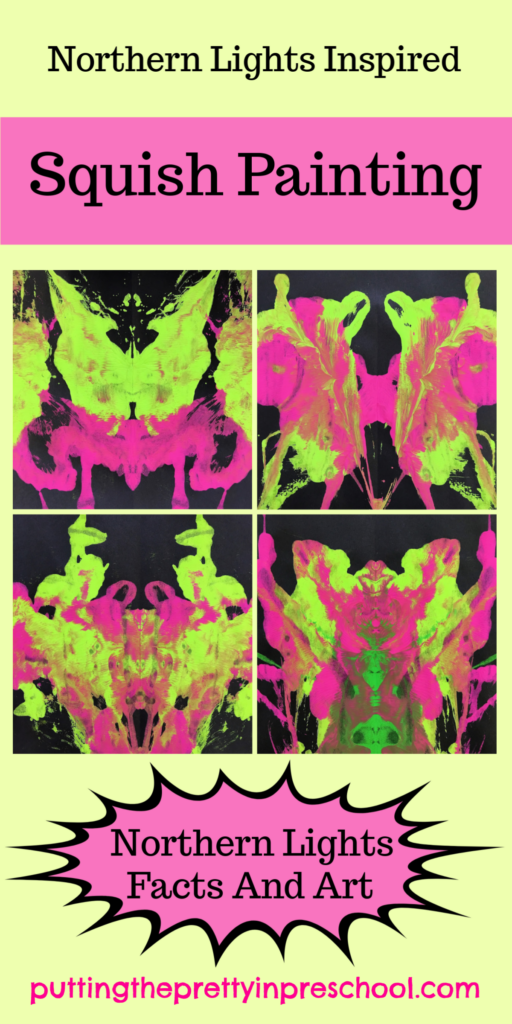 ---
Northern lights, or auroras, are nature's majestic light shows sent from the heavens to earth. They are spectacular to view and stunning in photographs or art. A northern lights squish painting project celebrates the vibrancy and uniqueness of this natural light display.
---
Ten Facts About Northern Lights
Northern lights are dazzling neon light shows visible in night skies.
Electrically charged particles from the sun interact with gases in the earth's atmosphere to produce the auroras.
Charged particle collisions with oxygen in the upper atmosphere cause green dominant auroras; collisions with nitrogen in the slightly lower atmosphere cause blue or purple-red auroras.
Northern lights can also showcase pink, blue, orange, or yellow colors.
[Read more…]

about Northern Lights Squish Painting