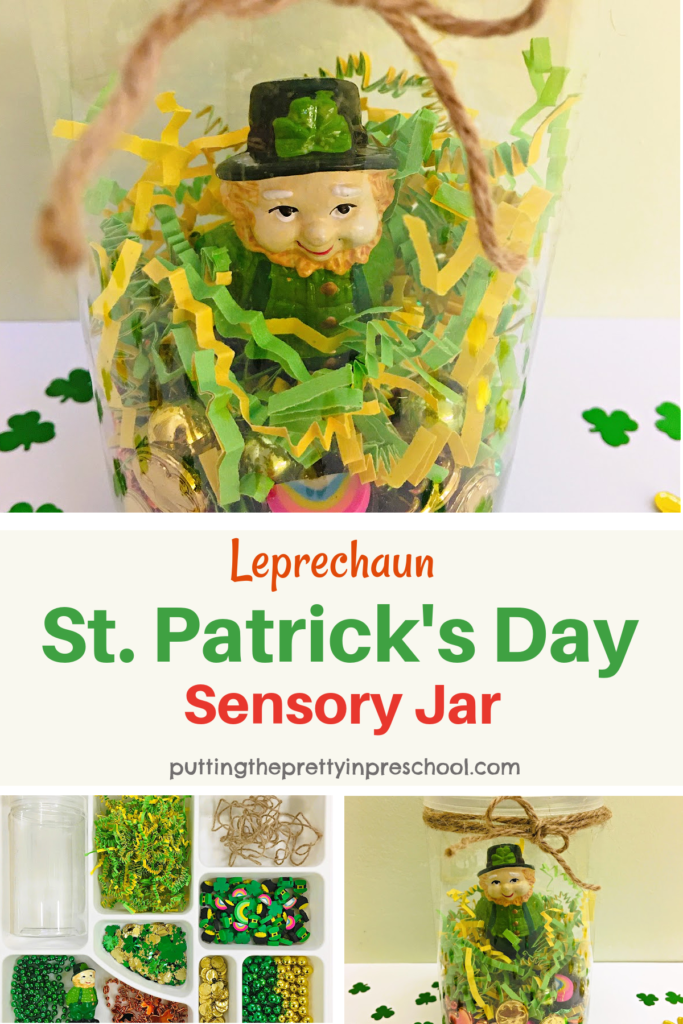 _______
Leprechauns are notoriously hard to catch, but your little learner will be up to the task by making this leprechaun sensory jar. It has all the loose parts leprechauns love-especially gold!
Leprechauns are small, bearded legendary creatures who live in forests and woodlands. If you capture one of these sneaky, solitary men, he must grant three wishes to be let go again. For more leprechaun facts, visit my blog post "Leprechaun Sensory Play."
_______
Follow me on Pinterest for more early learning ideas.
______
Supplies To Collect
To make this leprechaun sensory jar, gather the following loose parts:
wide-mouth plastic jar
green and yellow crinkle paper
rust and green necklaces
green beads cut from garland
foil shamrocks and pots of gold
shamrock, leprechaun hat, rainbow, and pot of gold erasers
small gold coins
jute twine string
leprechaun figurine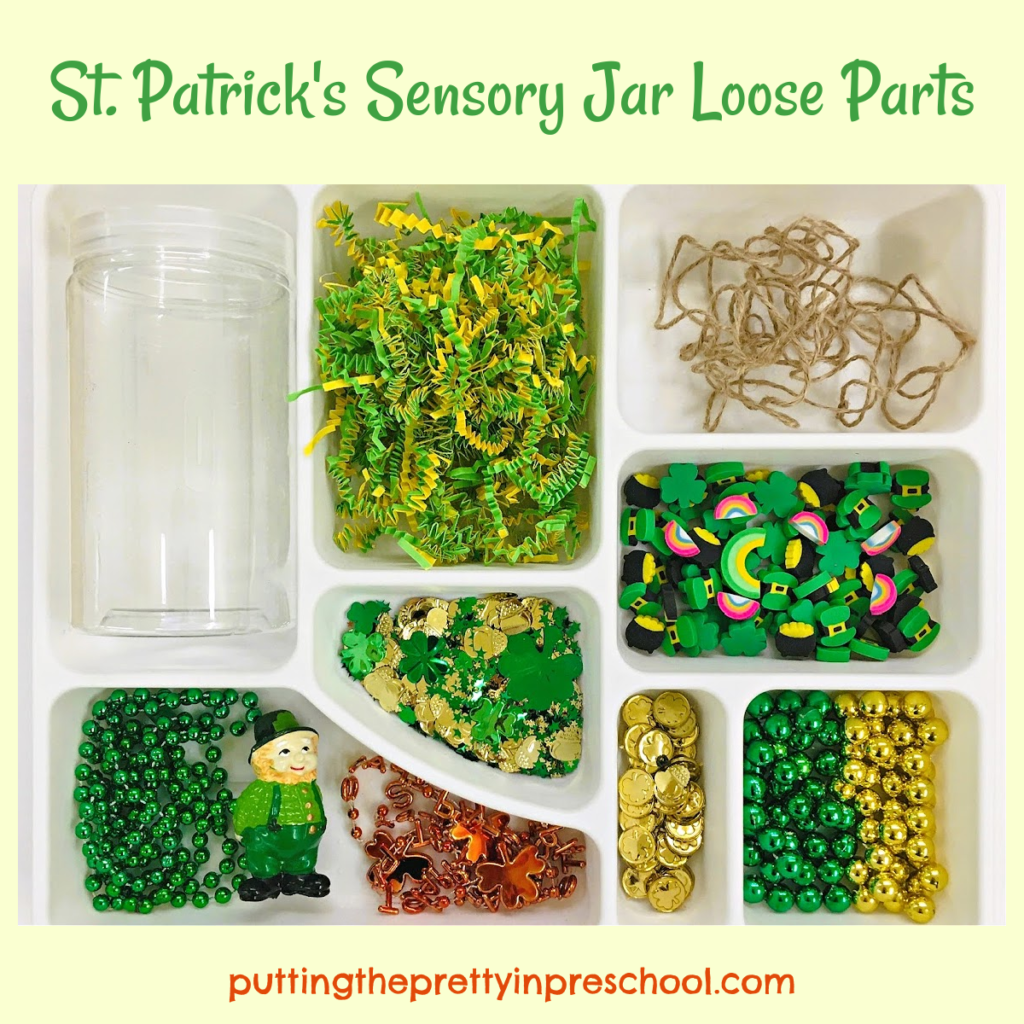 _______
The jar I feature is a container saved from an acrylic gem purchase. A plastic mason jar would work well too.
The leprechaun figurine may take a little time to find (just like legendary ones!) Mine is a plant poke topper. If procuring one is difficult, a leprechaun sticker glued to a popsicle stick will do fine.
_______
Making The Leprechaun Sensory Jar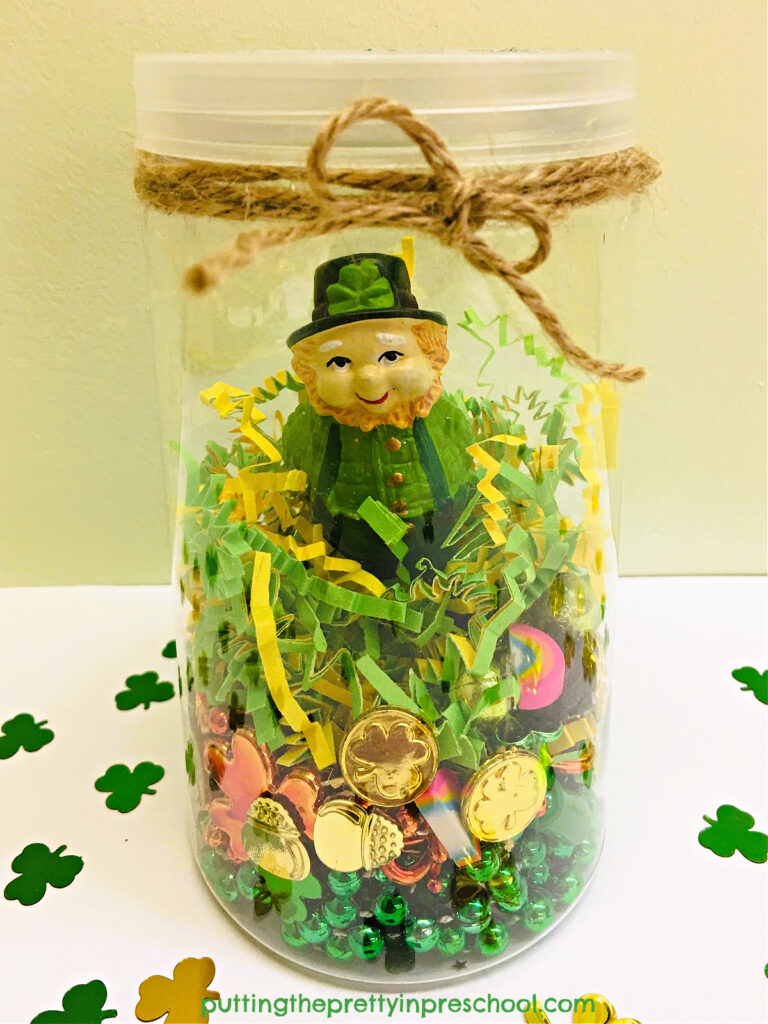 _______
Set a clear plastic jar on a table, along with a tray of loose parts.
Invite your little learner to layer loose parts in the jar, saving the leprechaun for last.
Then have your little one tuck the leprechaun in the middle of the jar. Or leave the jar out overnight and secretly add the leprechaun later.
Screw on the lid and wrap jute string around the neck.
_______
This St. Patrick's Day sensory jar can be made over and over again. The loose parts can be sorted back into the tray, and then layered back into the jar. Or when complete, the jar can be part of a tablescape and will make a great conversation starter.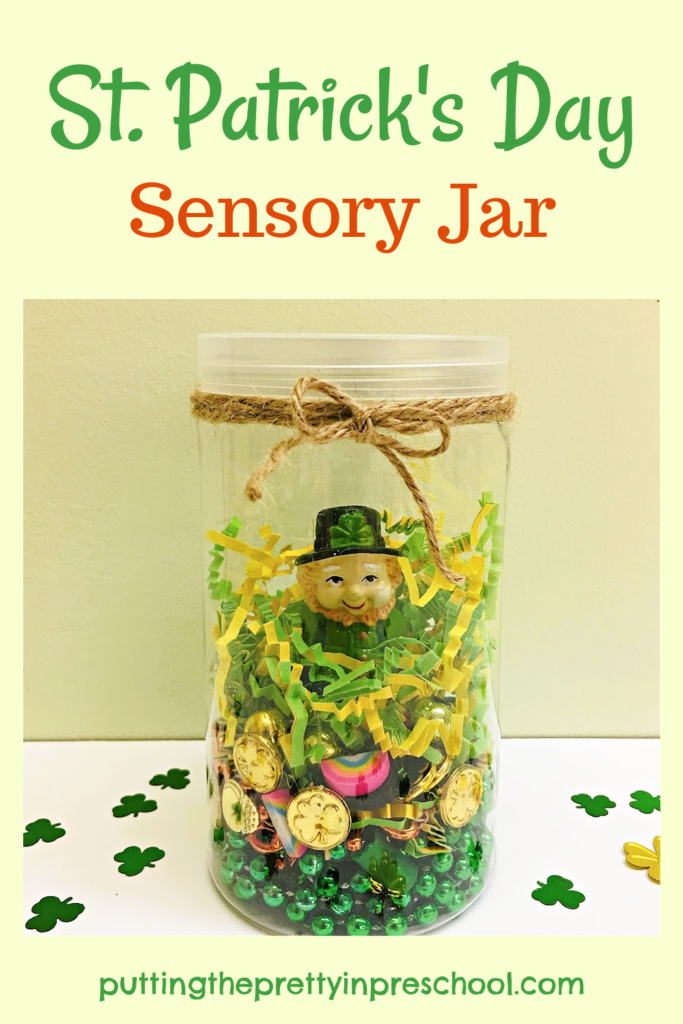 _______
Related: St. Patrick's Day Activities
_______
_______
You may also like: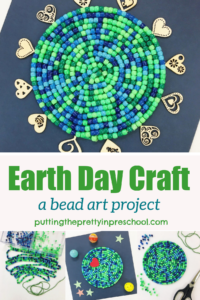 _______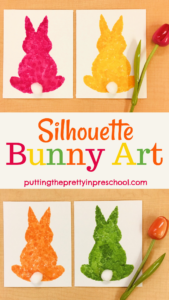 _______
Don't forget to share this post on Pinterest or your favorite social media channel. Sharing is caring!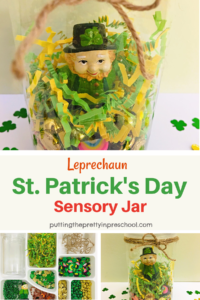 _______
© Annette Kaminsky March 4, 2022
_______
Follow me on social media for more ideas: