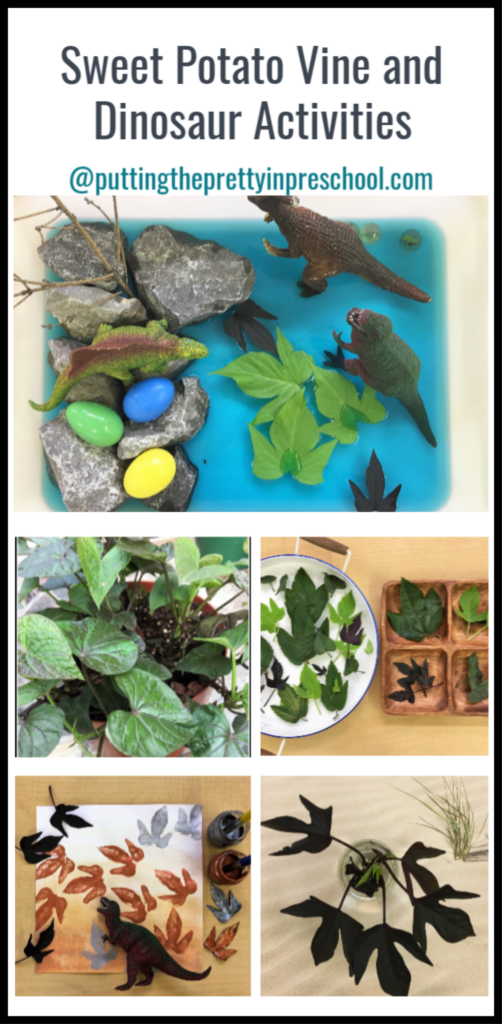 ---
One Spring I was greenhouse shopping, and a ledge of sweet potato vines caught my attention. The sales clerk suggested that the leaves looked like dinosaur footprints.

That thought stuck with me, and soon after I picked two uniquely colored sweet potato vines to add contrast to the flowering plants on my deck. I was also eager to use some leaves in dinosaur-themed nature play.
When the sweet potato vines had grown and poured over their pots, I snipped a few leaves off the plants to feature the activities below.
---
Dinosaur Themed Small World
Sweet potato vine leaves in a dinosaur-themed sensory tub. Rocks, twigs, plastic and marble eggs, and blue water complete the scene.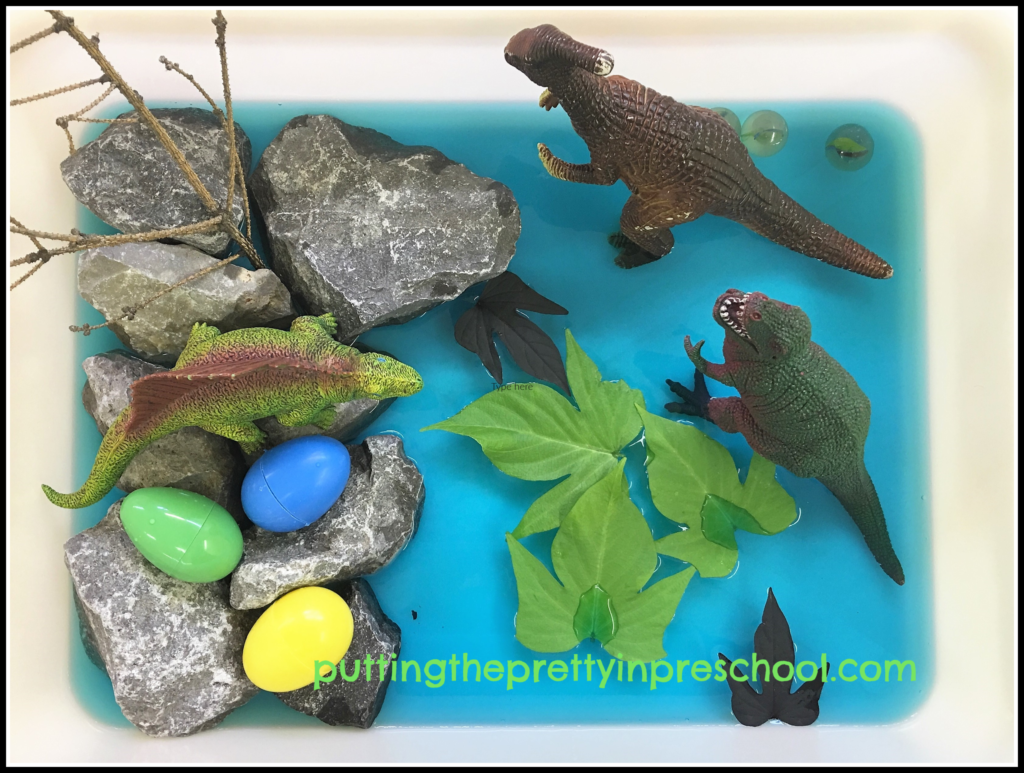 ---
Painted Leaf T-Rex Footprints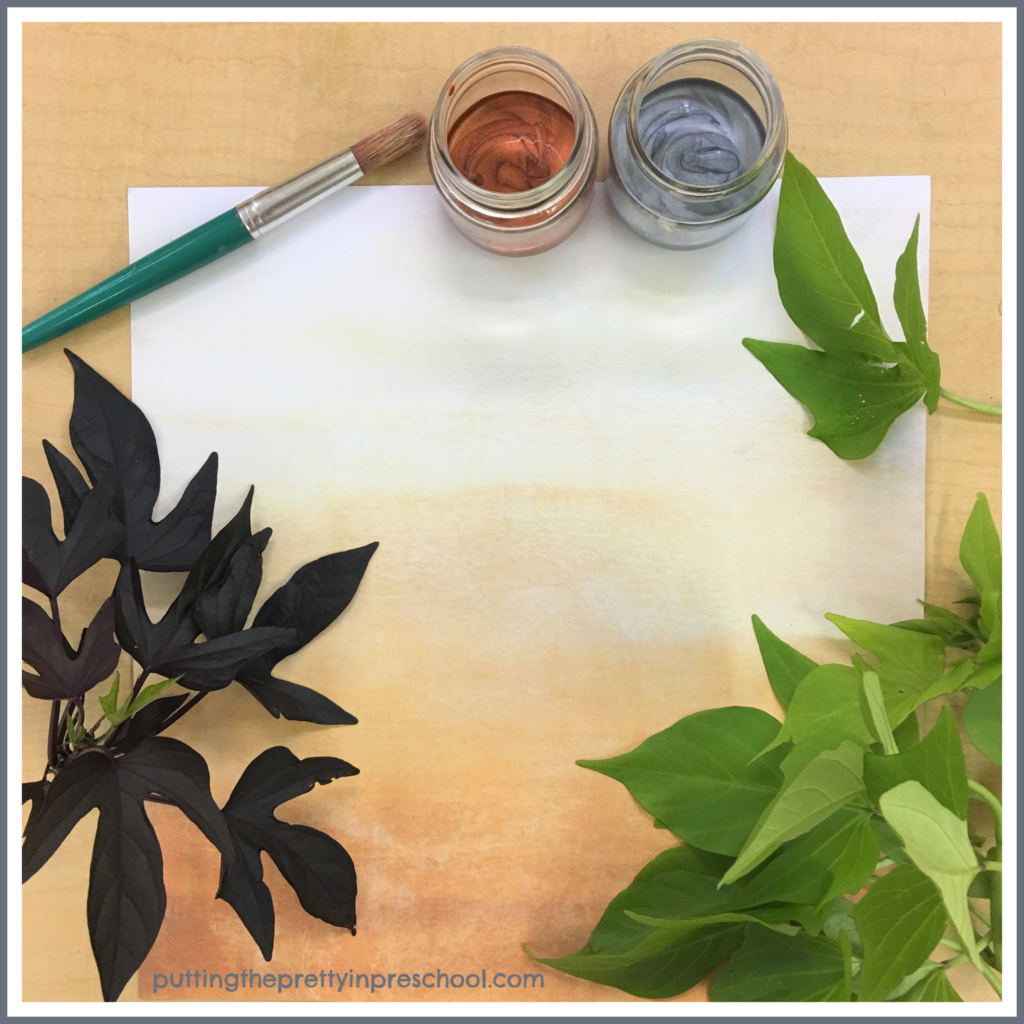 ---
One side of cut leaves are painted with tempera paints. Next the leaves are carefully pressed on paper to make T-Rex dinosaur footprints. Bronze and silver paints make the art project extra special!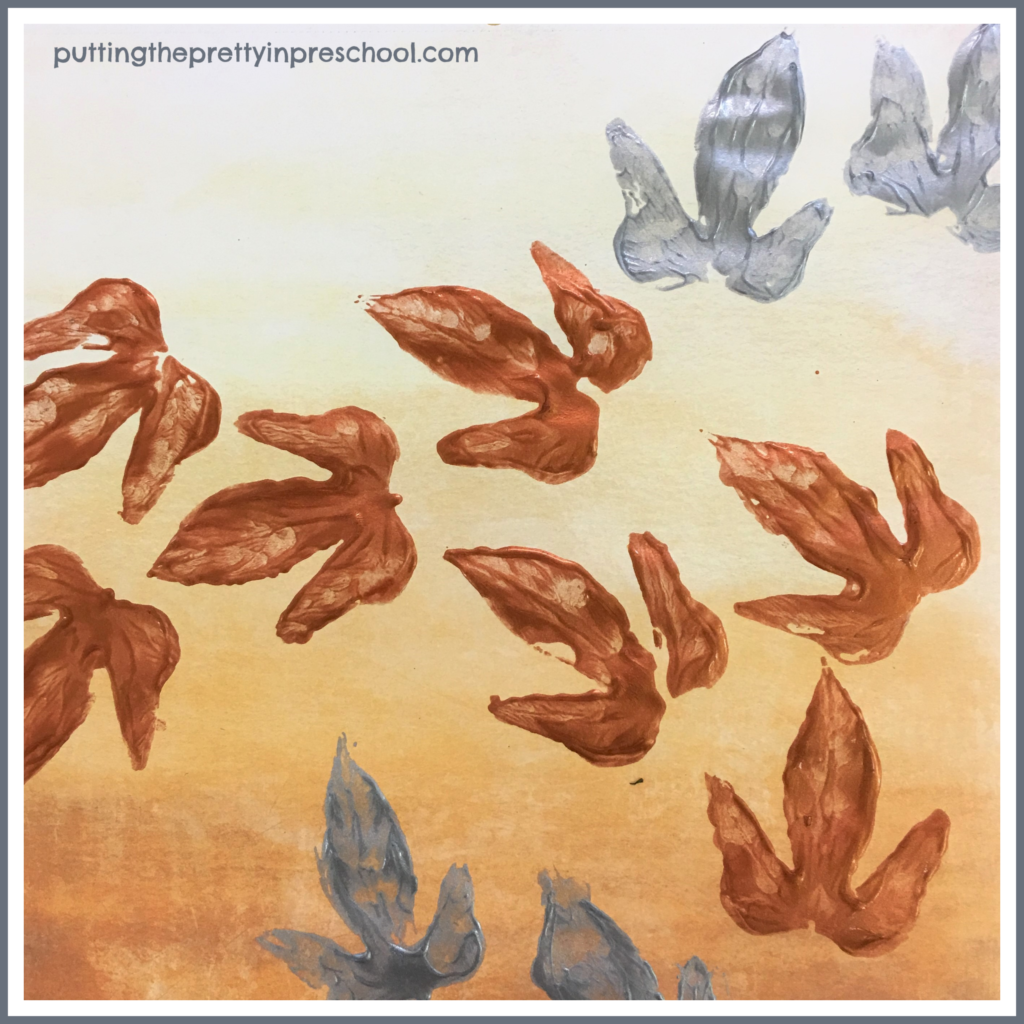 ---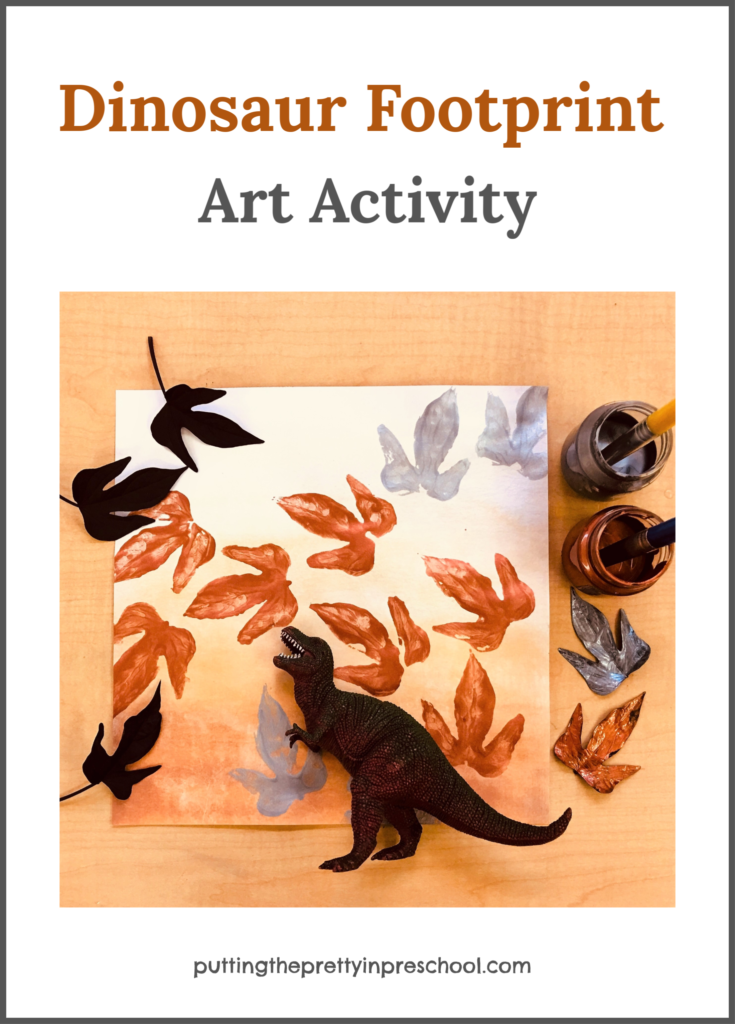 ---
Sorting T-Rex Footprint Shaped Leaves
An invitation to sort different sizes and colors of "dinosaur footprint" shaped leaves into "alike and different". Large passionflower leaves add variety to this activity.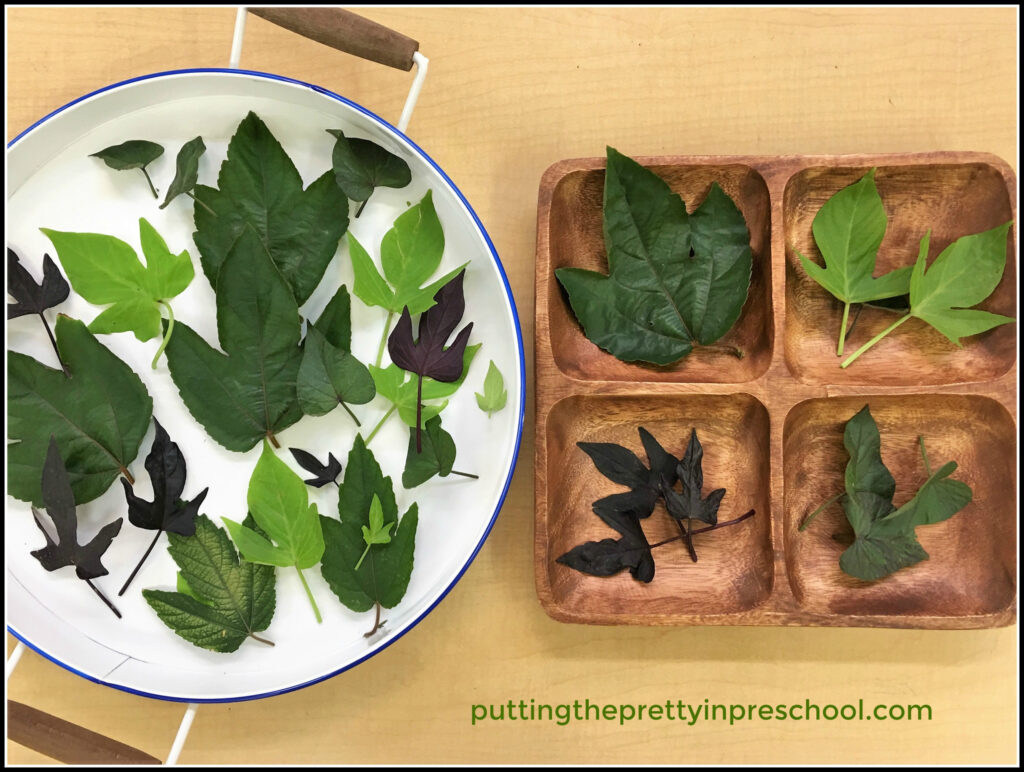 ---
Activities with leaves are a welcome opportunity to include nature in art and play centers. Do you have a favorite activity to do with leaves or leafy plant you treasure? I'd love to hear about it in the comments below.
---
You may also like:
---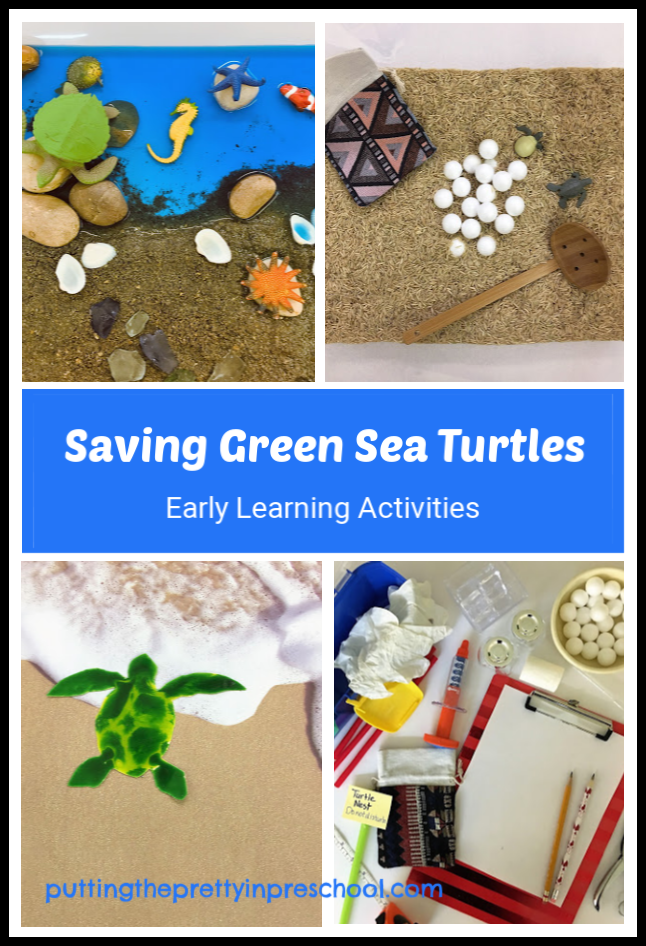 ---
Don't forget to share this post on Pinterest or your favorite Social Media channel. Sharing is caring!
---
© Annette Kaminsky