_______
This simple monochromatic Christmas tree art is completed in four different color themes. The art activity is easy to implement at home or in a Christmas art program. Finished projects display beautifully on a bulletin board or feature wall.
The color theme chosen for this gorgeous art activity is inspired by the exquisite pastel-colored miniature Christmas tree ornaments spotted on shopping trips around town this holiday season.
_______
Follow me on Pinterest for more early learning activities.
_______
Supplies To Collect
Just a few supplies are needed for this pretty craft:
12 x 18-inch sturdy paper
magenta, yellow, teal, green, and white tempera paints
glitter in magenta, teal, gold, and green colors
large magenta, gold, teal, and light green gift bows
paint palettes
paint pots
paintbrushes
spoons
ruler
pencil
scissors
hot glue gun or white glue
plastic tablecloth
_______
Preparing The Tree Art Project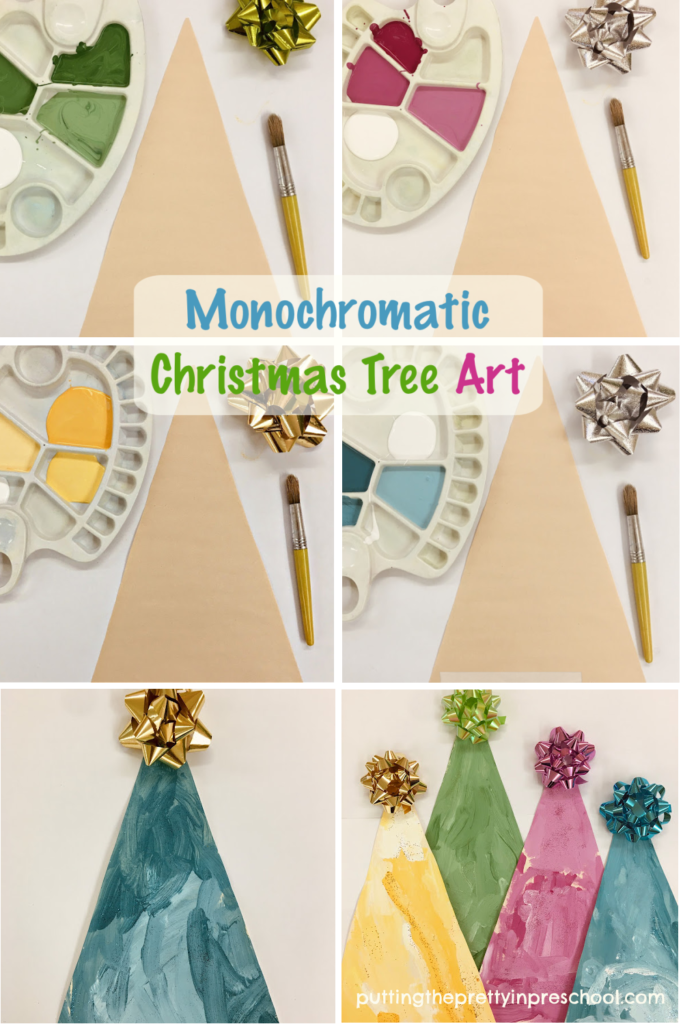 _______
First, select 12 x 18-inch sturdy paper for the art project. I used manila and manila tag and both kinds worked well.
With a ruler and pencil, draw a long, narrow triangle on each sheet of paper. The triangles should fill the whole page.
Next, cut the paper triangles out.
Then mix a variety of shades of magenta, yellow, teal, and green tempera paint in small pots by adding various amounts of white to each color. For each hue, the shades should range from light to dark.
Tips:
To warm up the yellow just a little, add a drop of red to the hues.
To make teal paint, mix a little yellow into blue paint. Or use teal tempera paint straight out of the bottle.
Afterward, spoon different shades of each color into paint palettes. Each palette should have shades of one hue only. Include a little white tempera.
_______
The Monochromatic Christmas Tree Art Process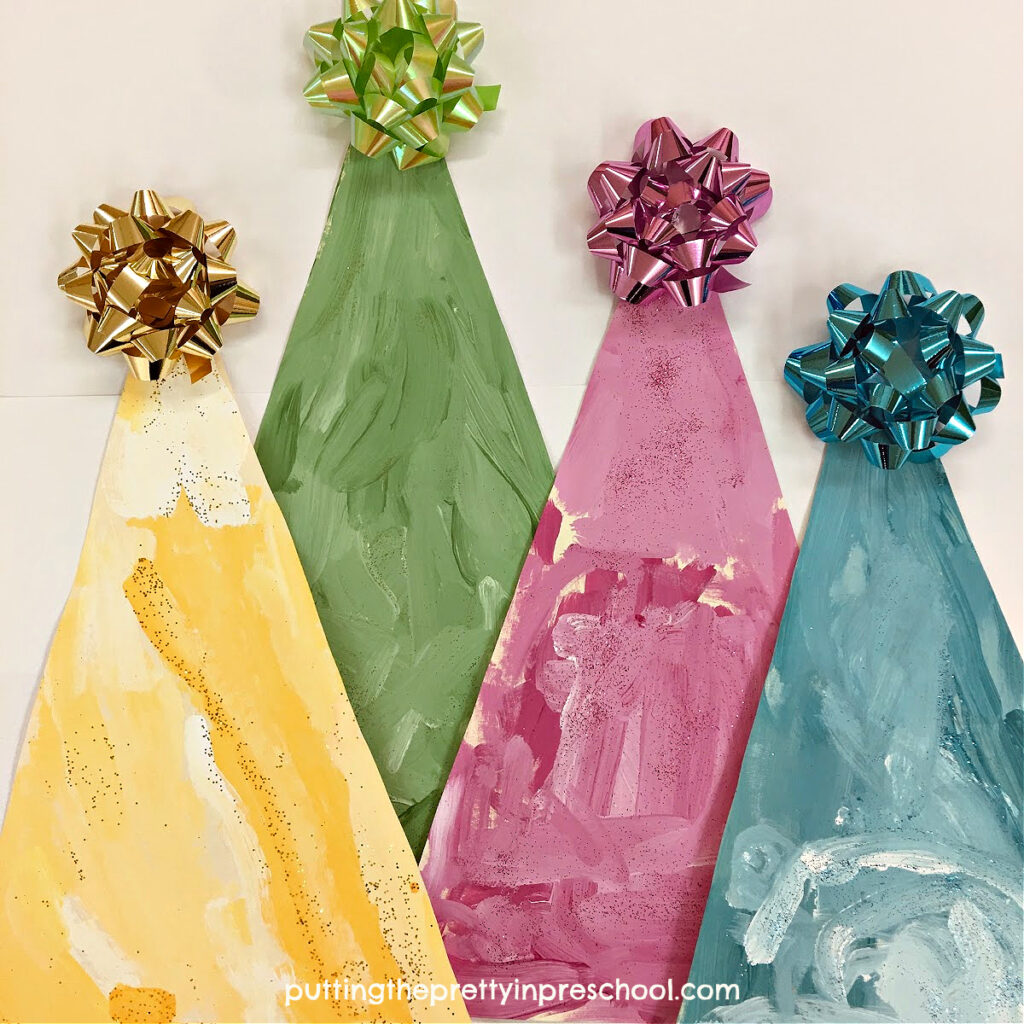 _______
To offer this tree painting project, cover an art table with a plastic tablecloth.
Choose one monochromatic color scheme to work with.
Then set out a triangular-shaped paper tree, filled paint palette, and brush for each child participating.
Invite participants to paint their tree, using as many shades of the chosen color as they can.
When the trees are fully covered and the paint is still wet, let little artists sprinkle similarly toned glitter on their projects. They will love this part of the process.
After the paint has dried, use white glue or a hot glue gun to affix a matching gift bow to the top of each tree. As an alternative, glue silver or gold bows on the trees.
On another day, pick a different paint color and offer the Christmas tree painting project again.
If there is time, complete the tree art in all four colors.
_______
When finished, display the painted trees together on a wall. They are sure to be admired!
Note: The paint colors used for this art project also make awesome ombre Christmas trees.
_______
Related: Christmas Tree Art
_______
_______
You may also like: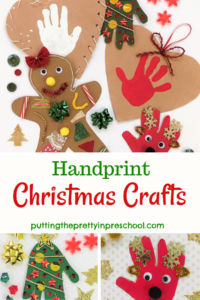 _______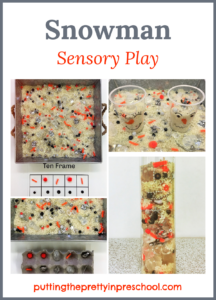 _______
Don't forget to share this post on Pinterest or your favorite social media channel. Sharing is caring!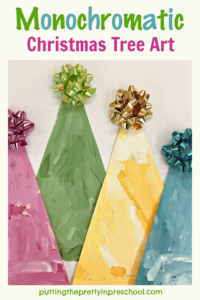 _______
© Annette Kaminsky   December 17, 2022
_______
Follow me on social media for more ideas: