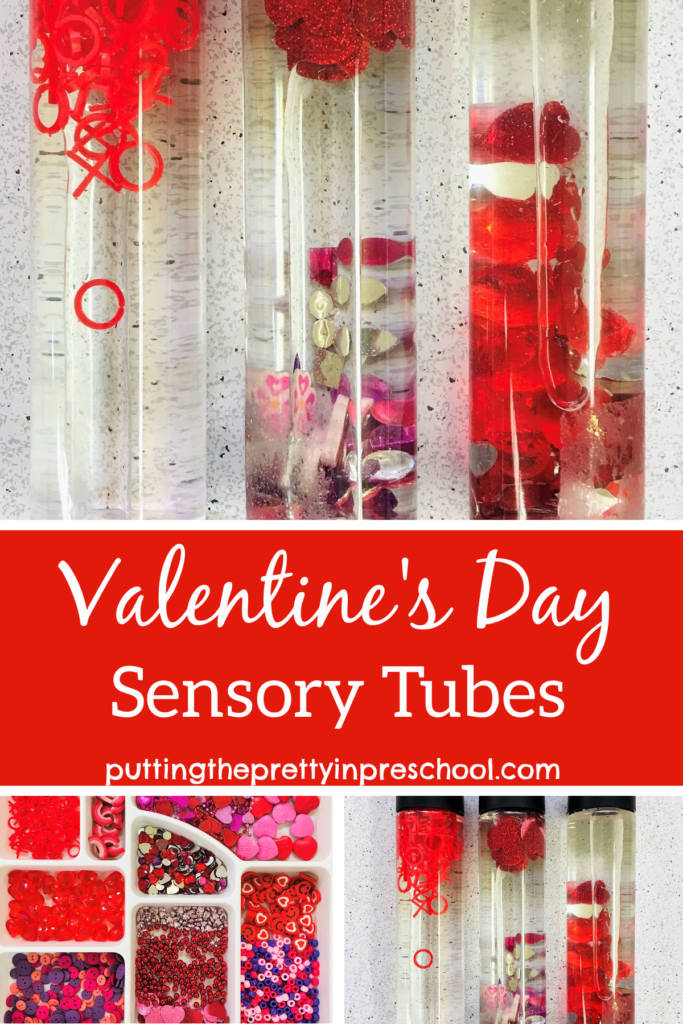 ---
With so many Valentine's Day bits and baubles available to purchase or collect, it is easy to gather little pieces for sensory tubes. And Valentine's Day sensory tubes are fun to put together.
---
Sensory Tube Loose Parts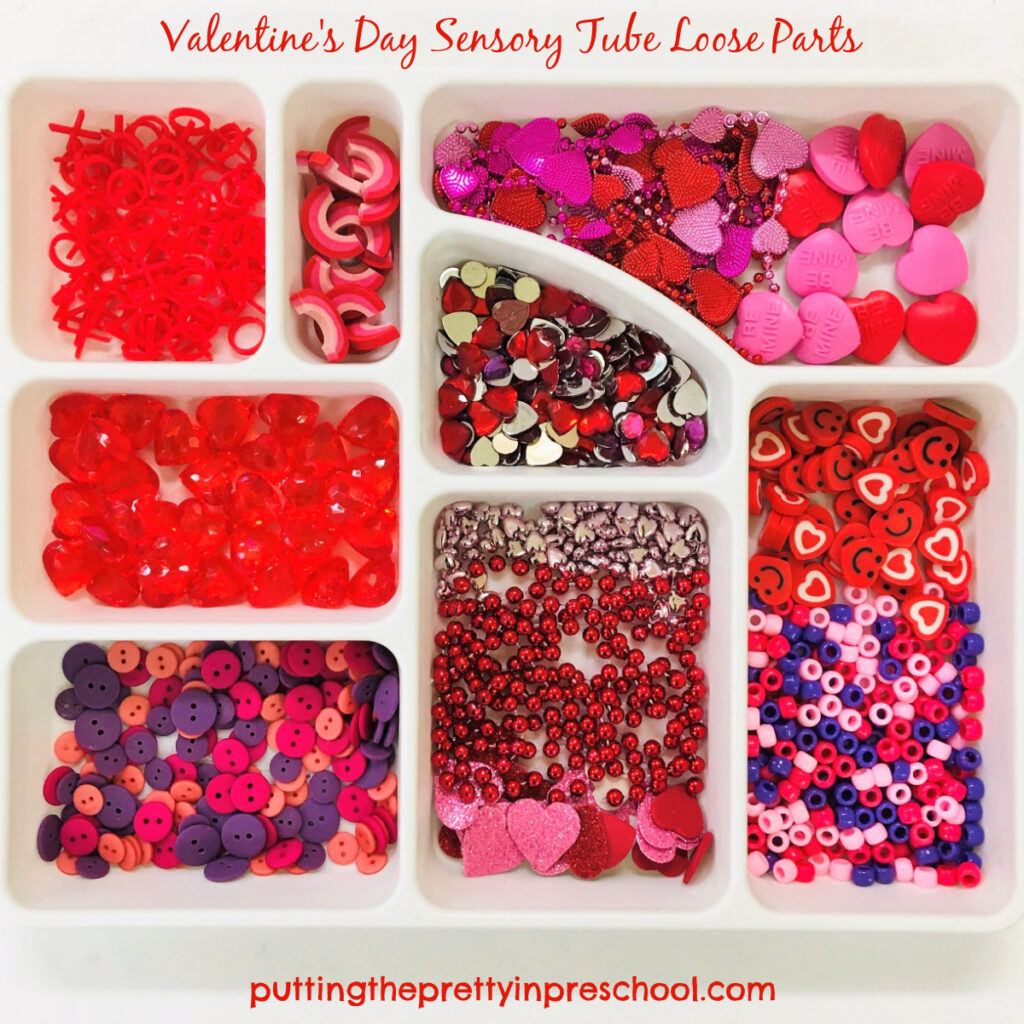 ---
Here's a few supplies that would work well in the sensory tubes:
X and O game pieces
rainbow and heart erasers
heart and jewel-shaped gems
small buttons
heart garland strips
bead garland strips
rubber hearts
foam hearts
---
Assembling The Valentine's Day Sensory Tubes
Pick a few things from the loose parts list to drop in wide-mouthed water bottles with lids that secure on tightly. Then add water to each one. Set the tubes out on a table for little learners to investigate.
---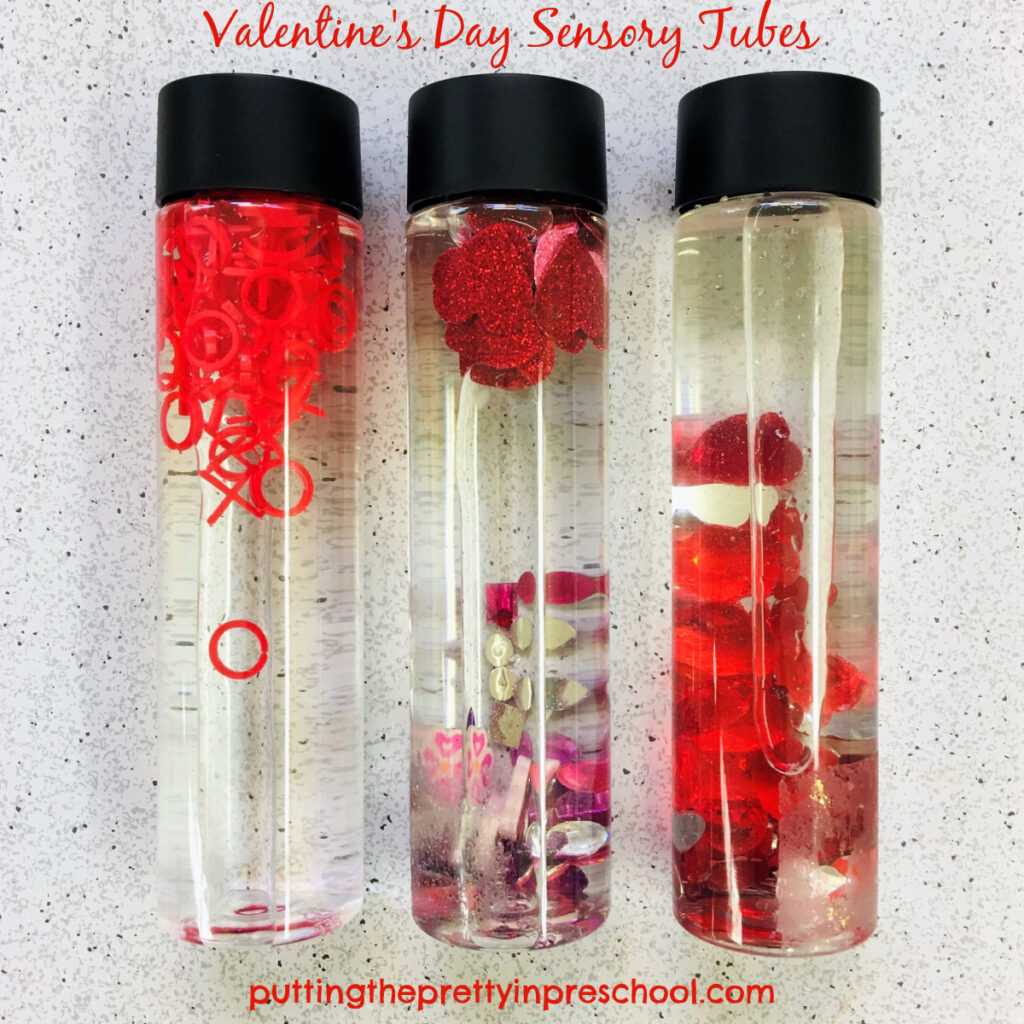 ---
Float and sink experimenting works well with these sensory tubes. In the one on the left, X and O game pieces float to the top. Foam hearts float and erasers and gems sink in the middle tube. And in the one on the right, heart-shaped gems sink to the bottom.
---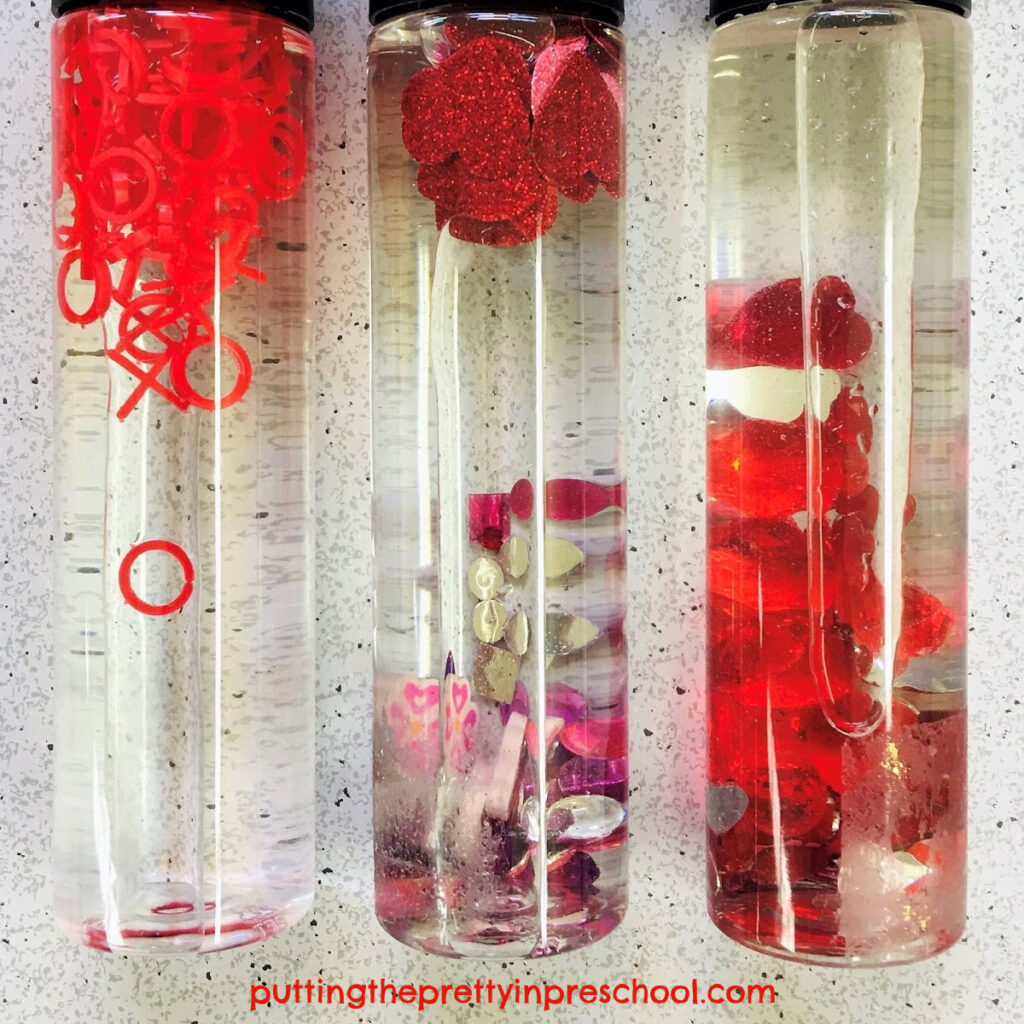 ---
To extend exploration, larger loose parts and water bottles and lids could be added to a water-filled table. Little learners would be engrossed in creating their own Valentine's Day sensory tubes.
Please note: These activities should be supervised closely to prevent choking.
---
Related: Valentine's Day Water Play
---
---
You may also like: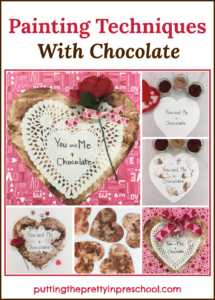 ---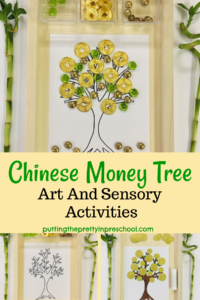 ---
Don't forget to share this post on Pinterest or your favorite social media channel. Sharing is caring!
---
© Annette Kaminsky
---
Follow me on social media for more ideas: