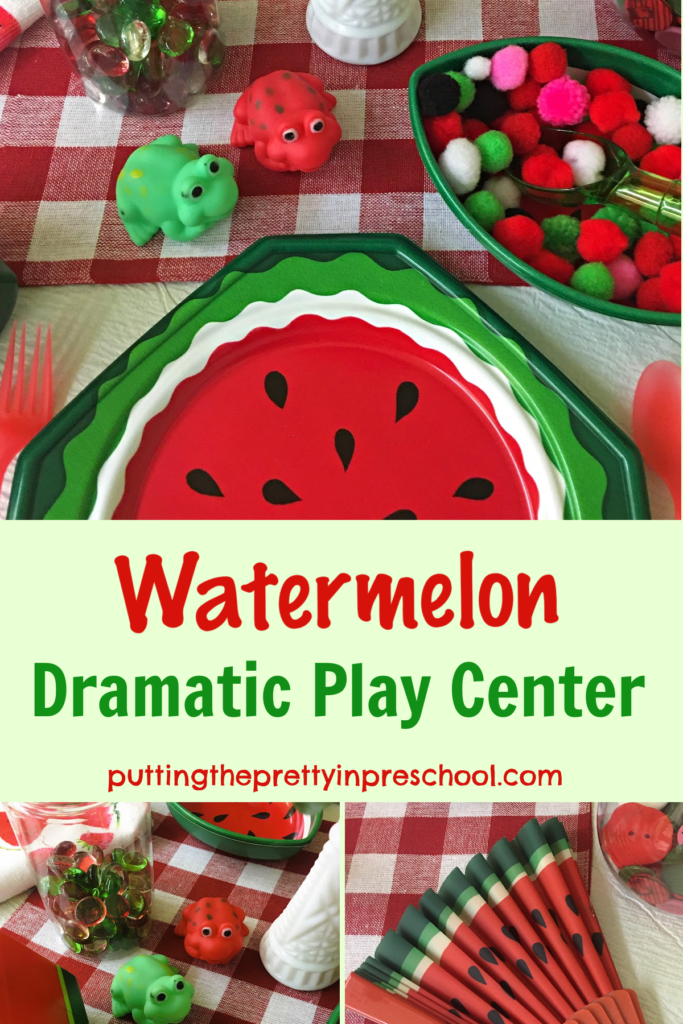 _______
Watermelon is a sweet, juicy fruit chock-full of vitamins and health benefits. All parts of watermelon contain nutrients. Filled with 92% water, the large, low-calorie melon is an effective thirst quencher on hot days. And it just happens to make a colorful, cheery, theme for a watermelon dramatic play center!
_______
Follow me on Pinterest for more early learning ideas.
_______
Supplies To Collect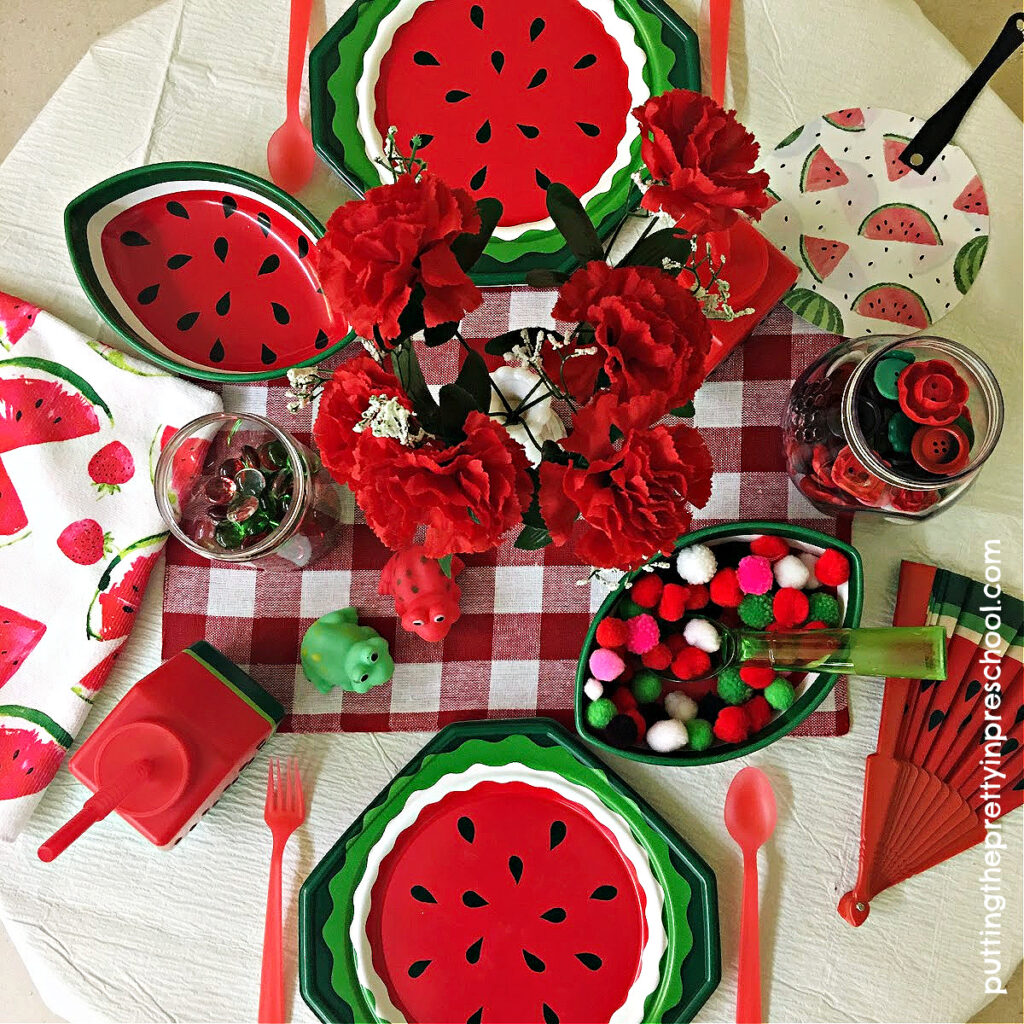 _______
Summer is the best time to collect supplies for a watermelon dramatic play center. The watermelon theme is easy to find in picnic and outdoor living tableware and décor.
Loose parts in complementary colors add interest and extend play possibilities.
Here's what I included in the play center:
watermelon cups, plates, and bowls
red cutlery
green and red serving spoons
red flowers in a vase
pink, red, green, black, and white pompoms, buttons, and gems
pictures of watermelon slices
fans with a watermelon theme
checkered red and white placemat
watermelon-themed tea towel
red and green rubber frogs
_______
The Watermelon Dramatic Play Center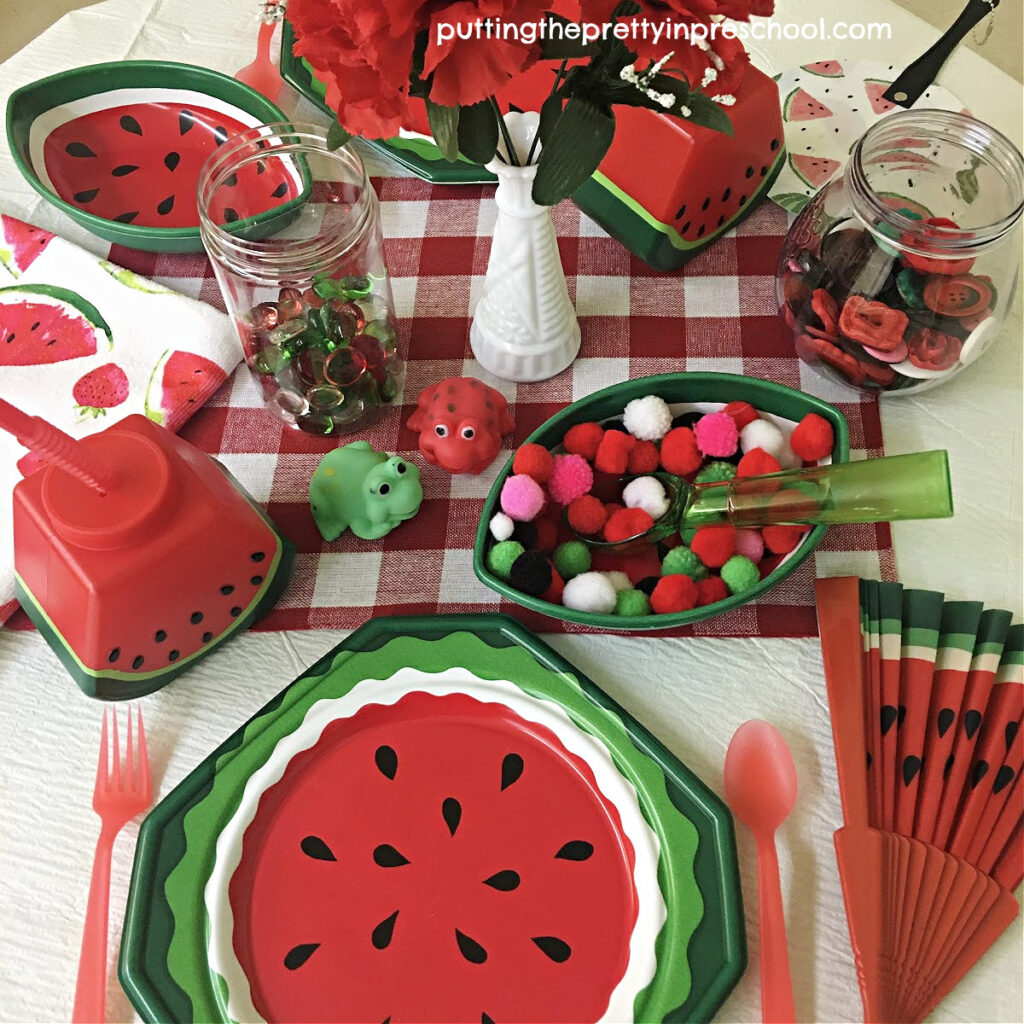 _______
The watermelon-themed supplies are arranged in a tablescape here but can be placed on appliances, furniture, and shelves in your play kitchen. They will instantly transform the area into a vibrant role-playing space, bound to be inviting to your little charges.
Reusable shopping bags have lots of learning potential and can be incorporated into centers. Here, watermelon slices cut from a bag make economical and eye-appealing play food. They add artistic flare.
_______
Loose parts can be transferred from jars to tableware, and little learners will think of many ways to incorporate them into their play.
Keeping an eye out for themed accessories when shopping helps you find items that add interest to a pretend play center. Watermelon fans fit the bill!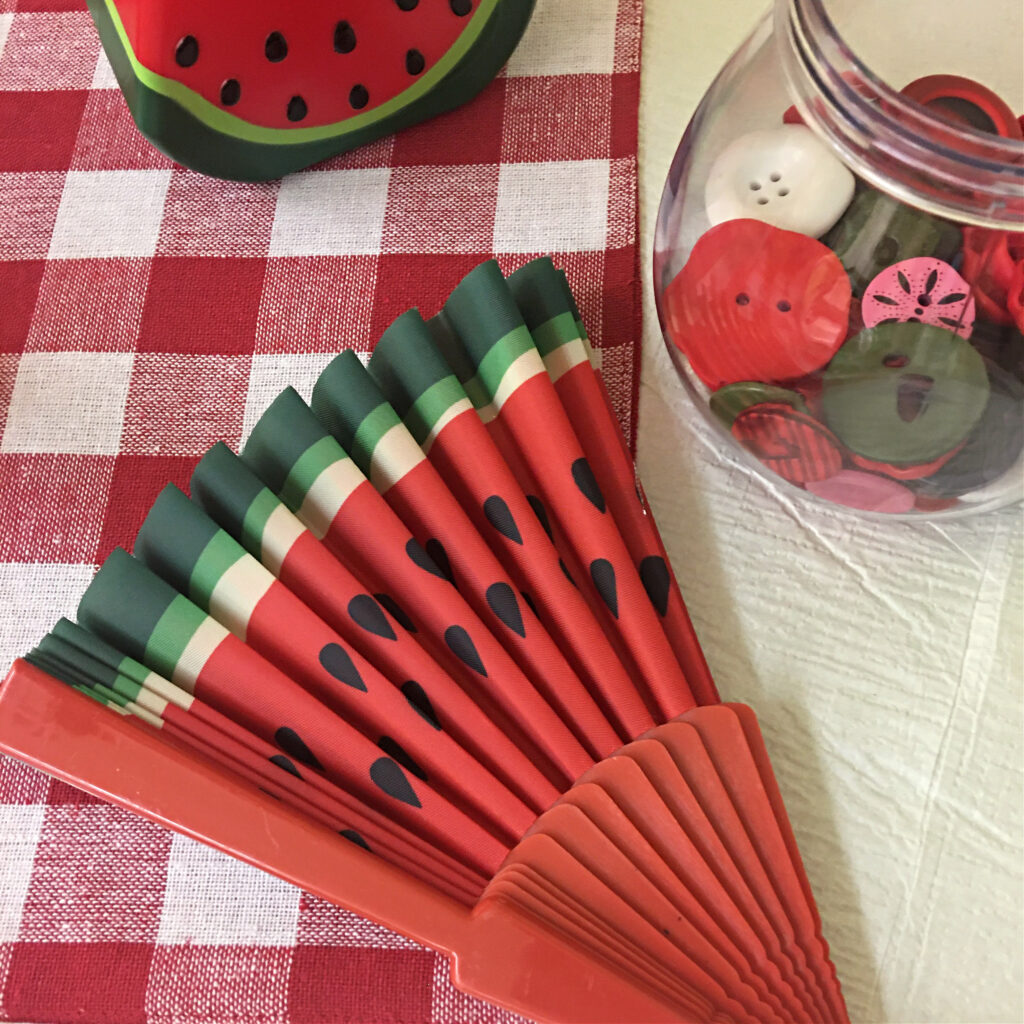 _______
These rubber frogs are included because they are red and green! My little learners had fun reimagining them as cupcakes and candy.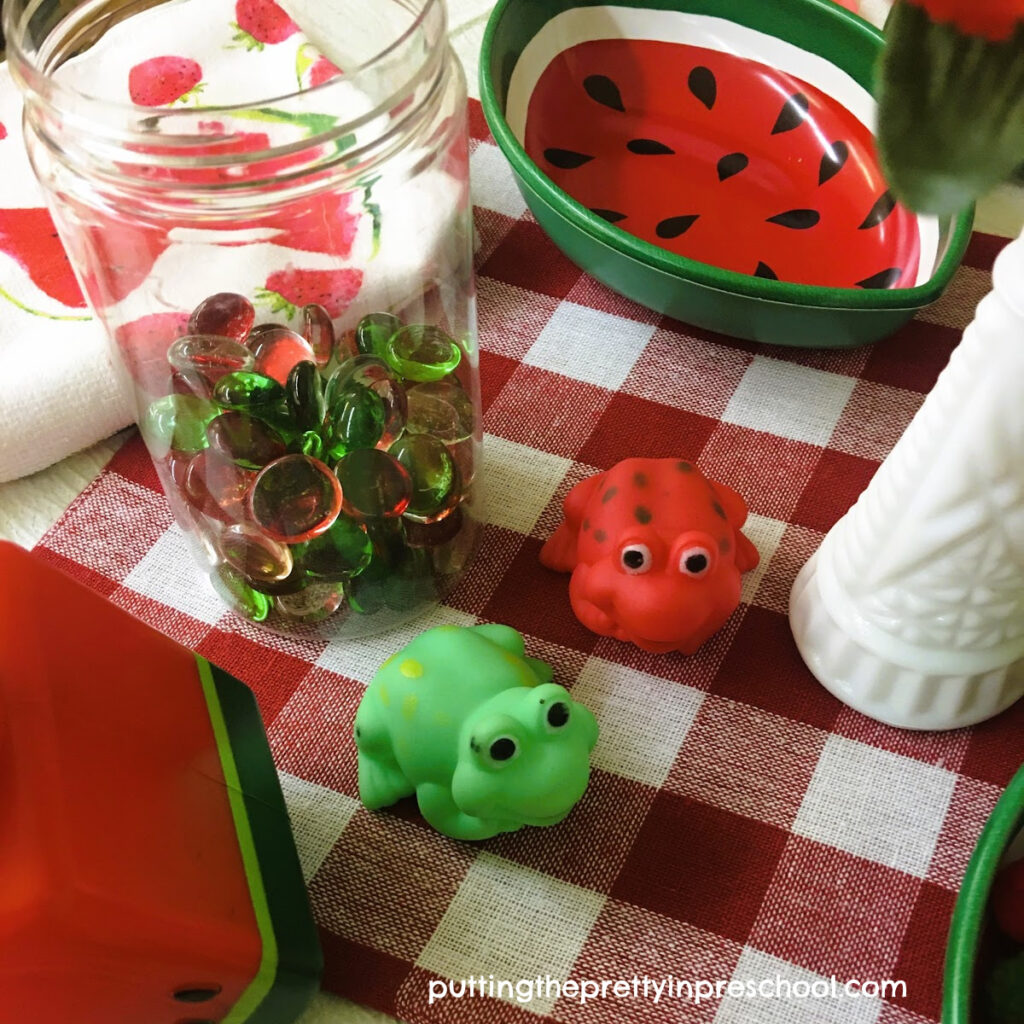 _______
Pompoms in red, pink, green, white, and black set in an almond-shaped watermelon bowl add a soft touch.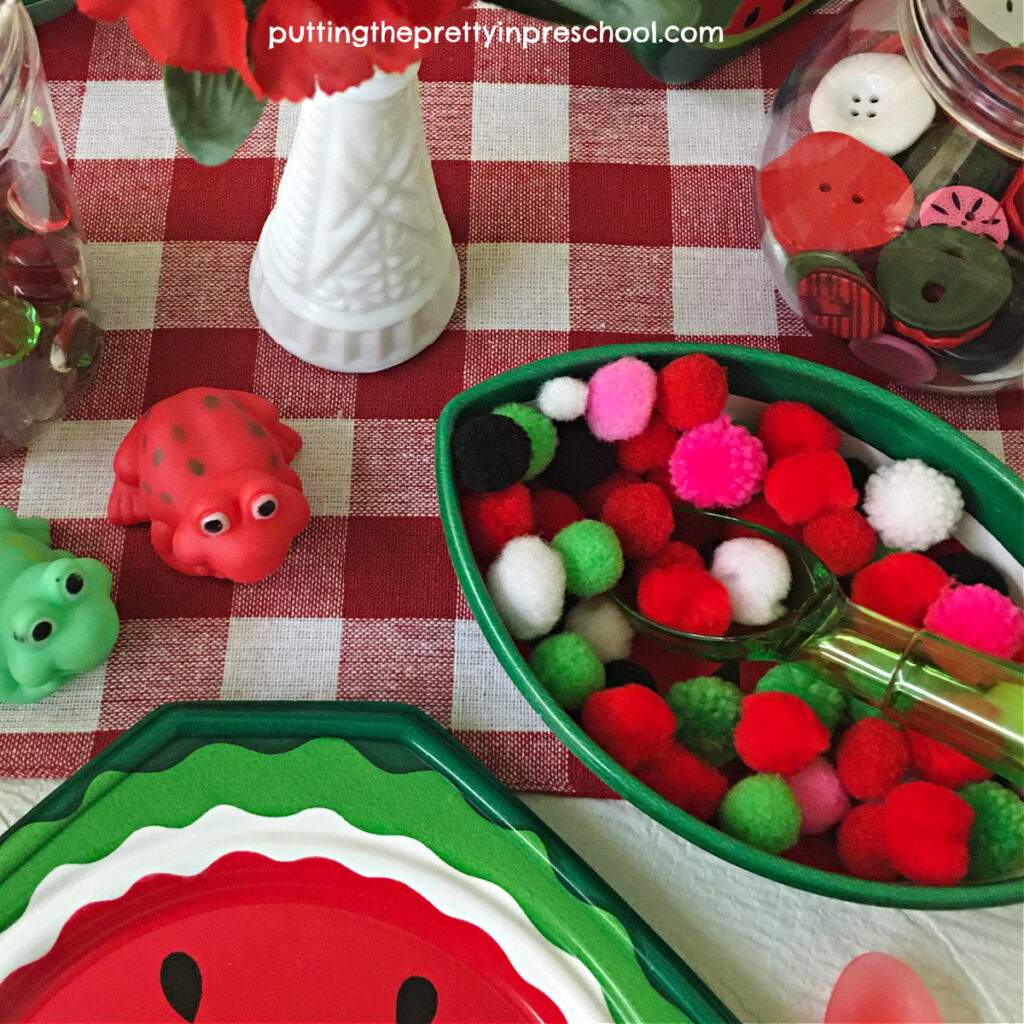 _______
Watermelon accessories add a burst of color to the play kitchen, welcome any time of the year. Try this fruity dramatic play theme in late winter or early Spring. When outdoor colors are drab, the bold palette is sure to be a mood booster.
_______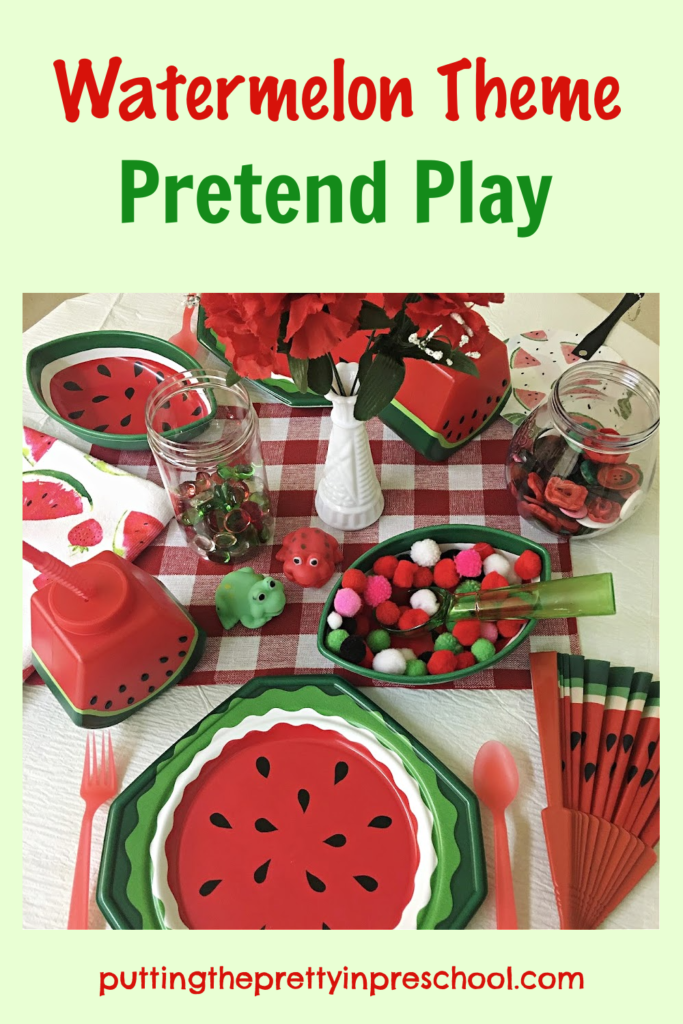 ______
Related: Kid's Winter Wonderland Tablescape
_______
_______
You may also like: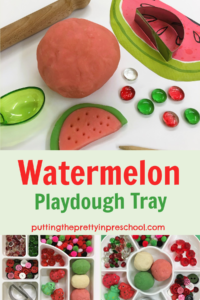 _______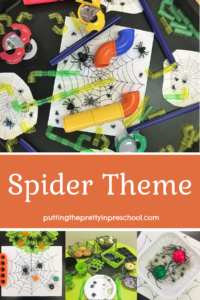 _______
Don't forget to share this post on Pinterest or your favorite social media channel. Sharing is caring!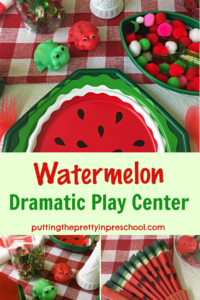 _______
© Annette Kaminsky August 27, 2022
_______
Follow me on social media for more ideas: