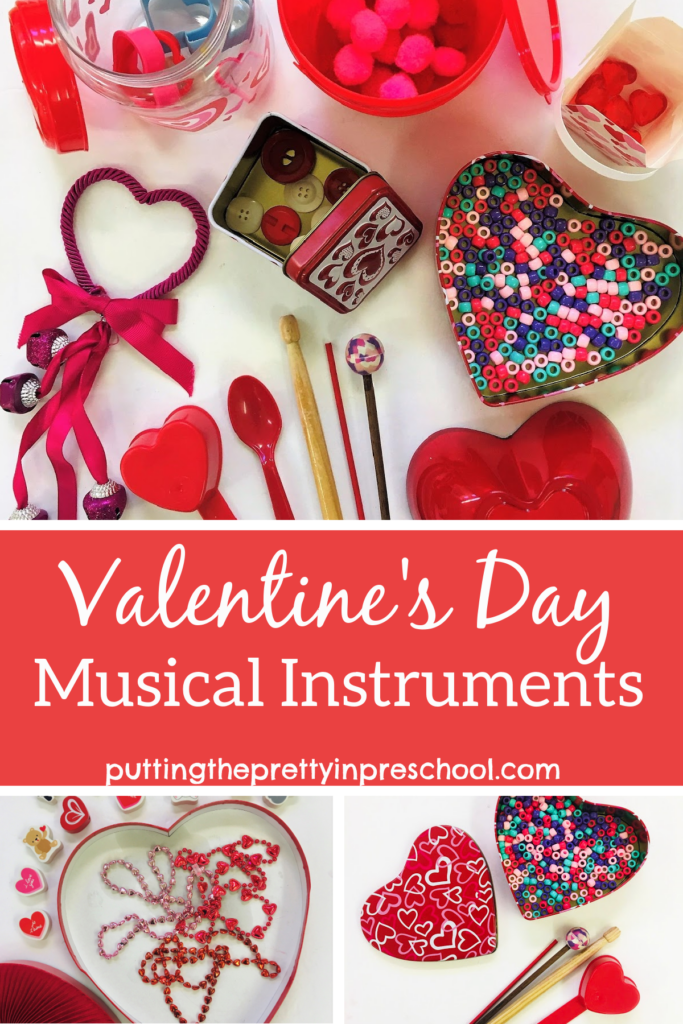 ---
Save those little containers that valentine treats and crafts come in! Empty chocolate boxes, plastic jars, heart-shaped bowls, and small containers make excellent sensory and art supplies. And when used with drumsticks and filled with loose parts, they can also be Valentine's Day musical instruments.
---
Valentine's Day Loose Parts To Collect
Here's a supply of loose parts that early learners could choose from for music-making: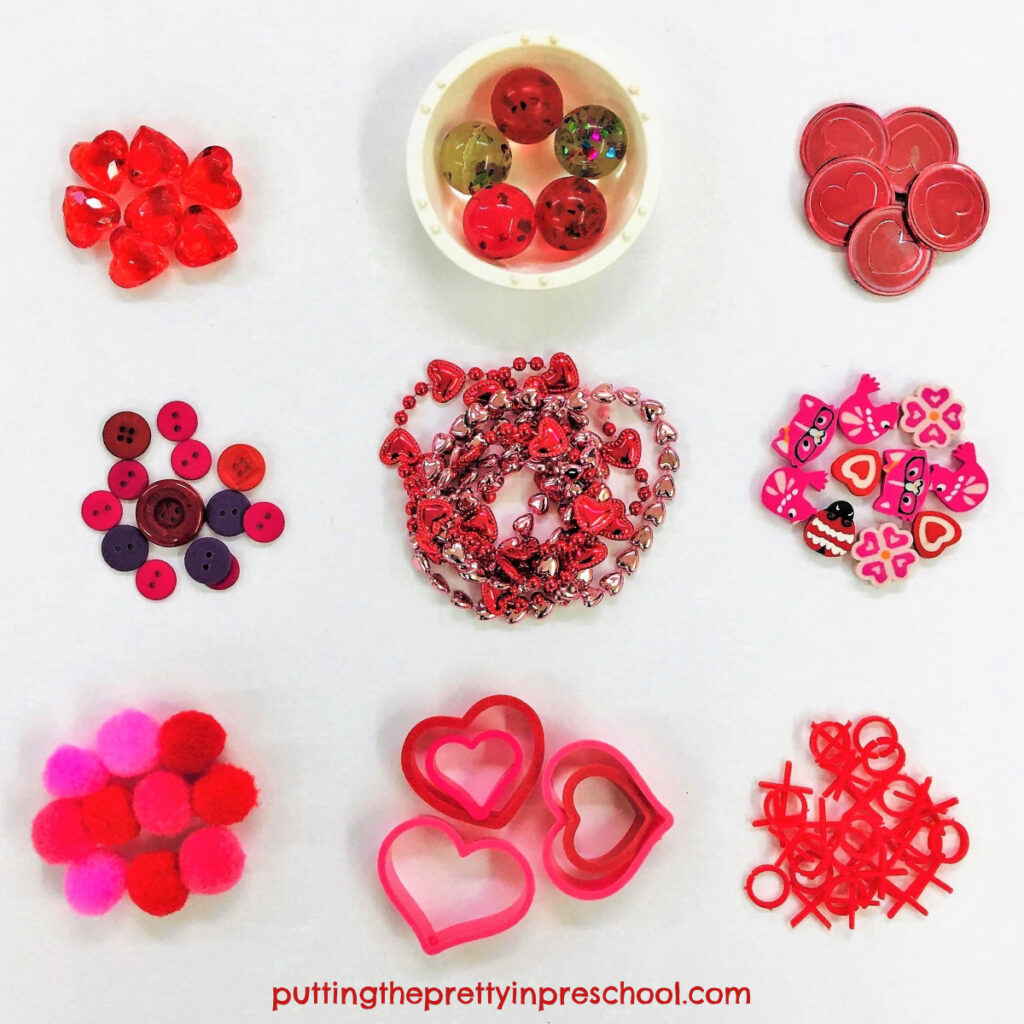 ---
mini rubber balls
coins
erasers
heart necklaces
heart-shaped cookie cutters
red heart gems
pompoms
buttons
X and O game pieces
---
This compartment tray holds the above items and the ones below: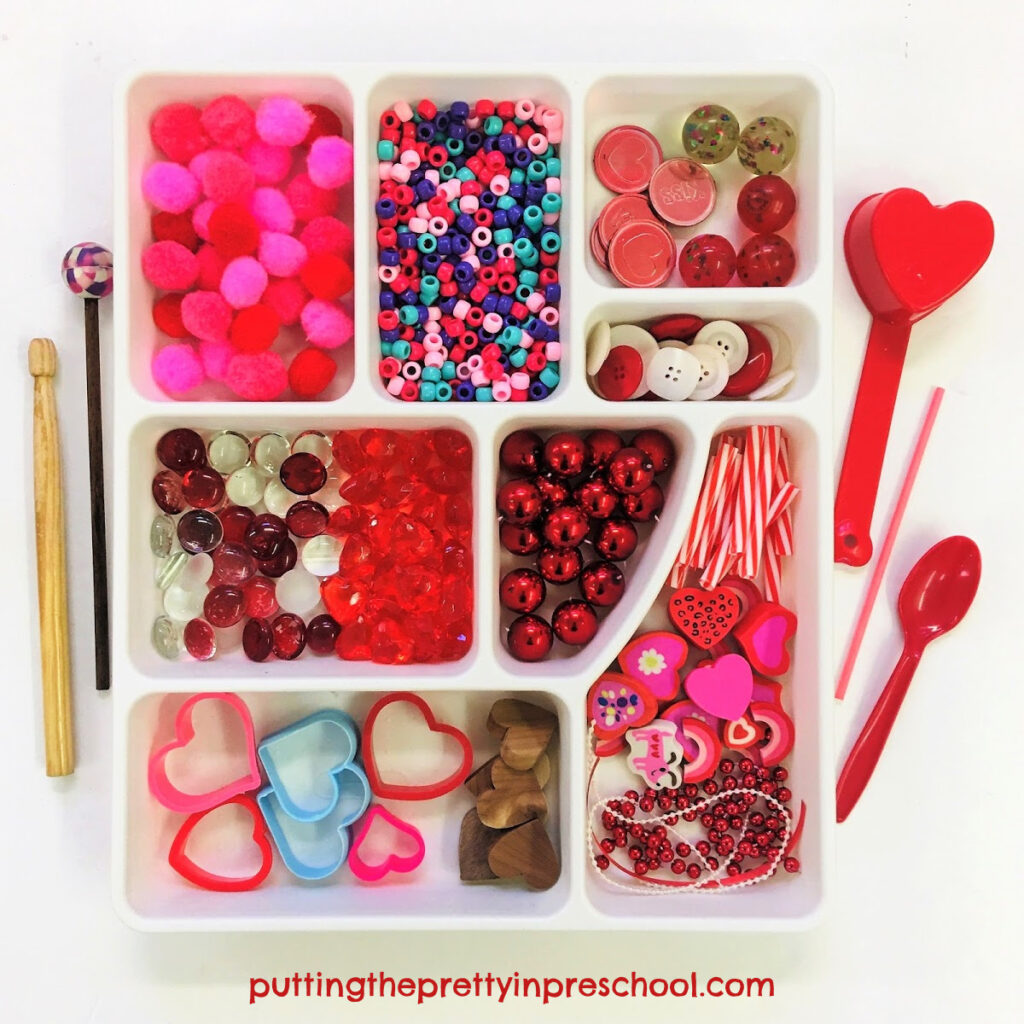 ---
pony beads
red and white round gems
large red beads
striped straws
wooden hearts
---
Making Valentine's Day Musical Instruments
Collect Valentine's Day-themed containers and set them out on a table with a tray of loose parts. Encourage little learners to fill containers with one kind of loose part and add lids. Have them use the filled containers as shakers.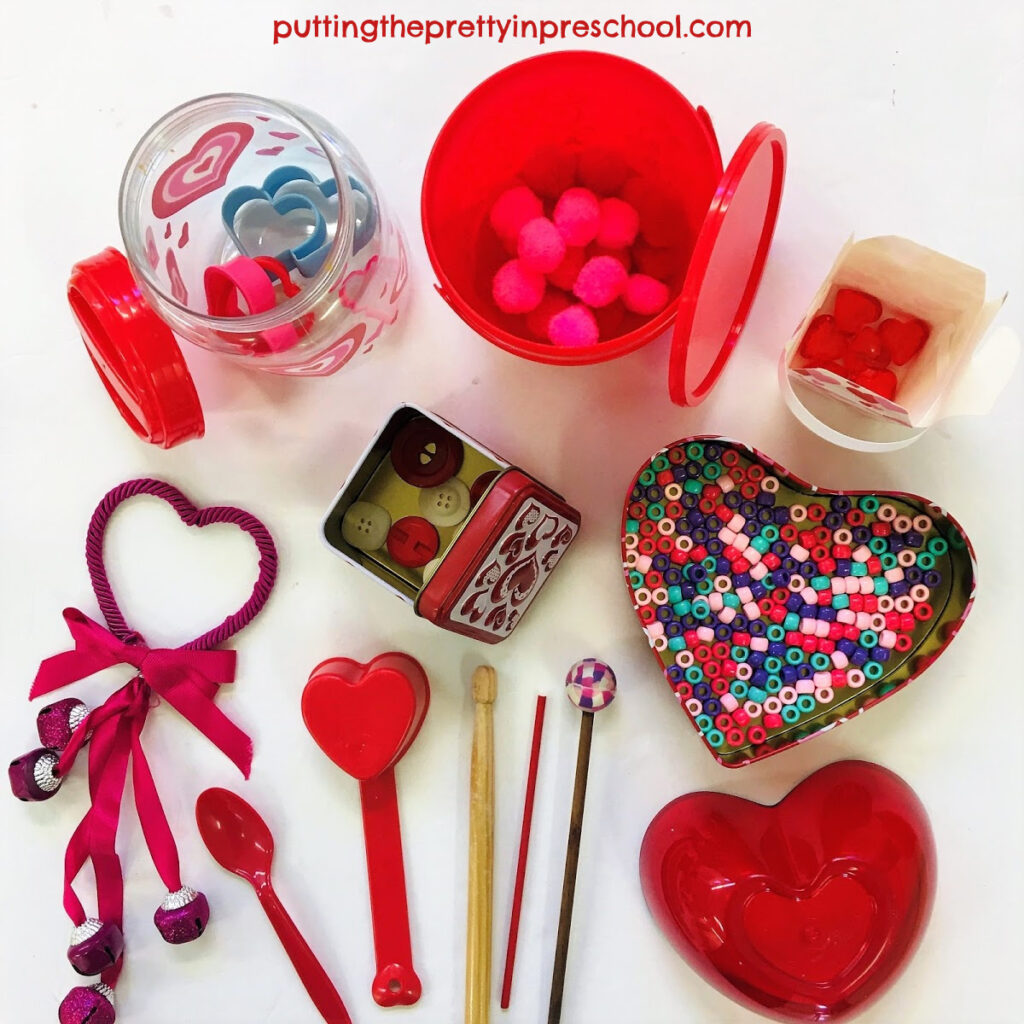 ---
A heart-shaped bowl and small tin make excellent drums. Just add drumsticks!
---
When covered with a lid and tipped from side to side, this pony bead-filled tin becomes an ocean drum.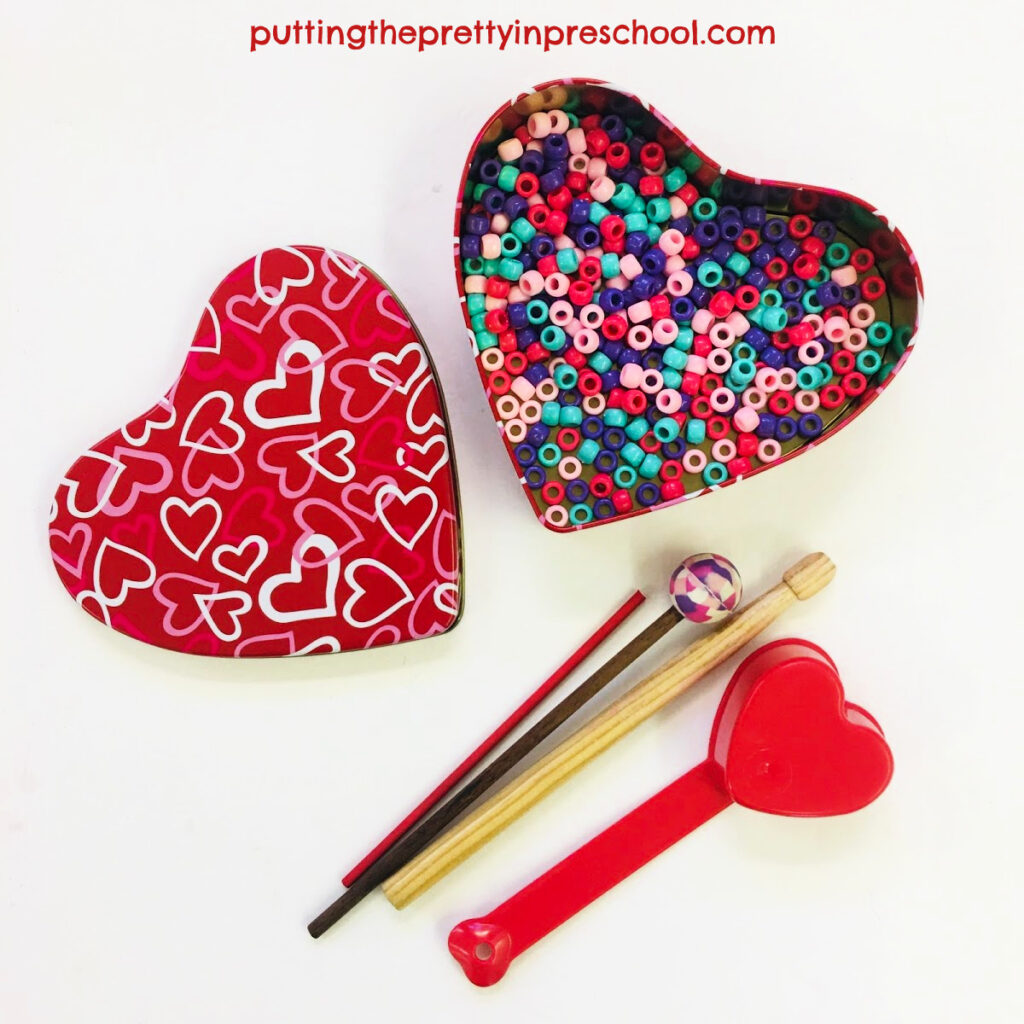 ---
Why not go big? This large chocolate box heart works wonderfully as an ocean drum too. A few beaded necklaces add the sound.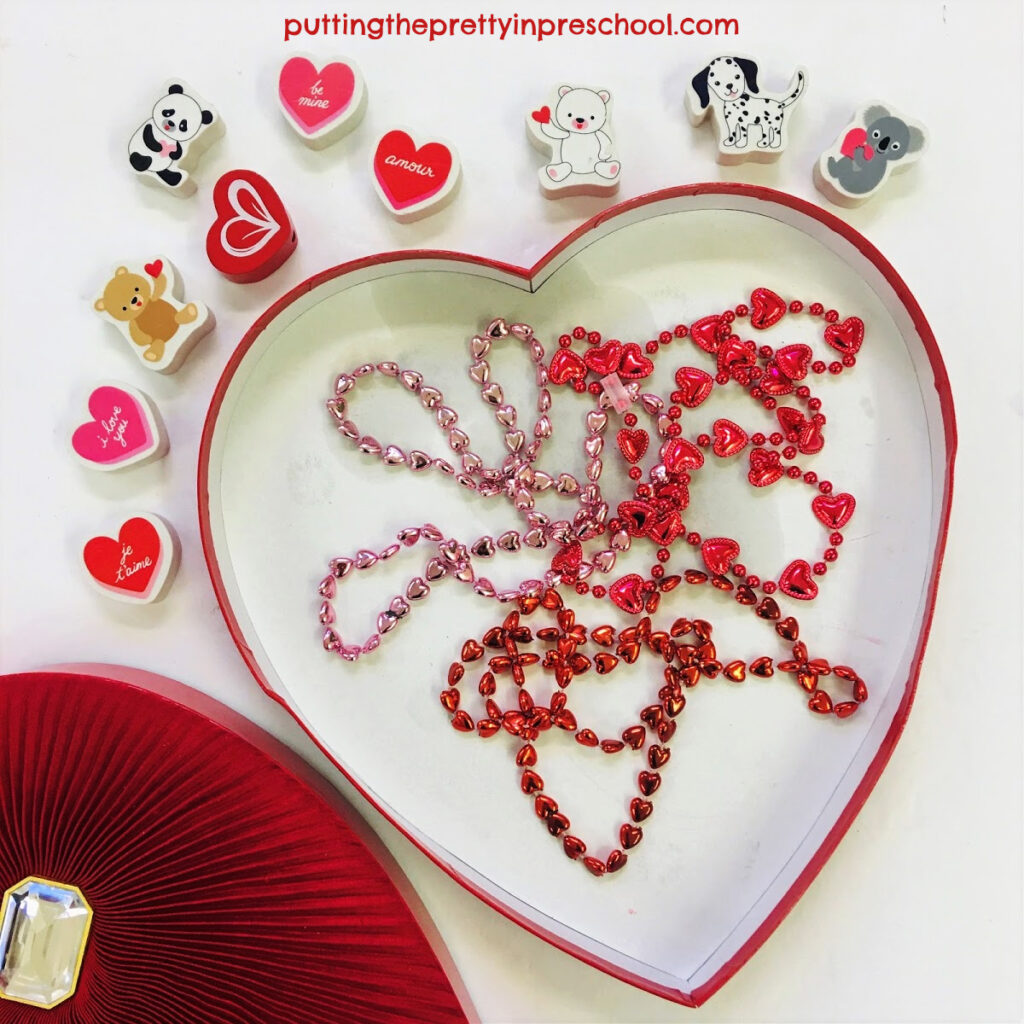 ---
Your early learners will love making sounds and tapping beats with these recycled containers. To extend the investigative play, add the containers to a large tub filled with rice. Invite your little learners to add rice to them to create more Valentine's Day musical instruments.
---
Related: Rubber Band Paint Box Musical Instrument
---
---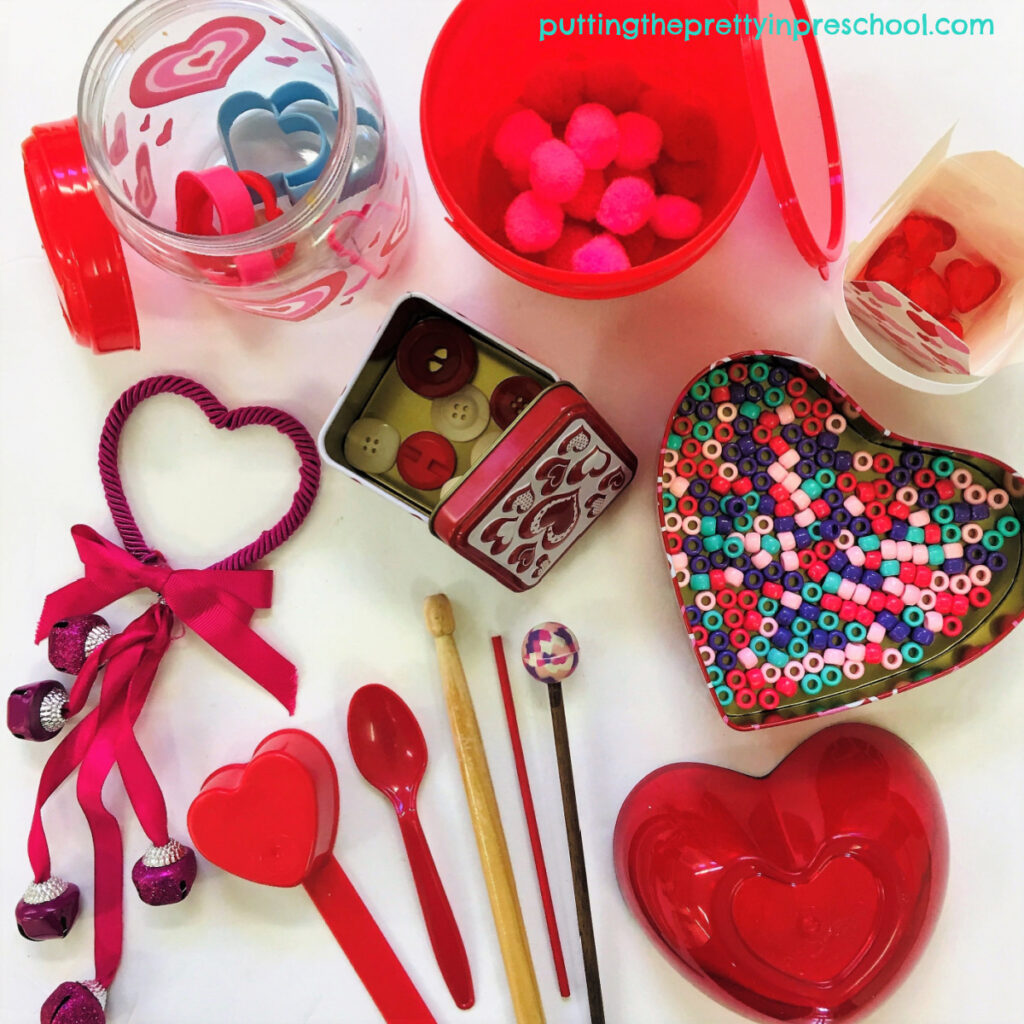 ---
---
You may also like: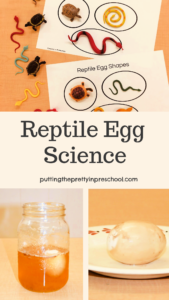 ---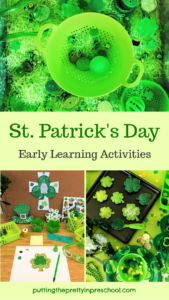 ---
Don't forget to share this post on Pinterest or your favorite social media channel. Sharing is caring!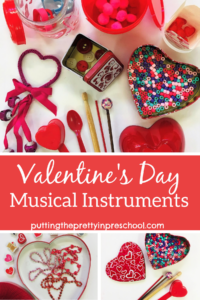 ---
© Annette Kaminsky
---
Follow me on social media for more ideas: