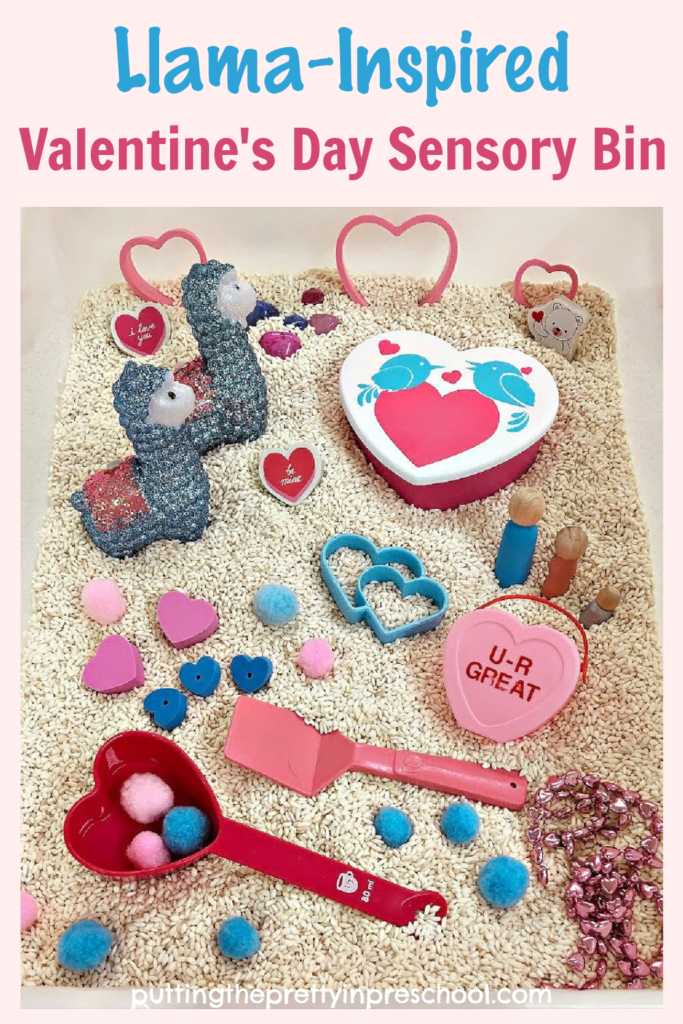 _______
You may have noticed a pair of adorable llama ornaments in a winter sensory bin a few posts back. With their pastel pink blankets, these woolly animals are easily repurposed in a llama-inspired valentine sensory bin.
_______
Follow me on Pinterest for more early learning ideas.
_______
Supplies Collected
_______
The following supplies are in this oh-so-fun blue, pink, and white valentine sensory bin:
two non-breakable llama ornaments
storage container in a heart shape
peg family
pink heart necklace strips
blue and pink gemstones
heart-themed cookie cutters
valentine-themed heart erasers
blue foam hearts
pastel pink and blue pompoms
pink spatula
heart-shaped measuring spoon
"U-R Great" treat basket
_______
The Llama-Inspired Valentine Sensory Bin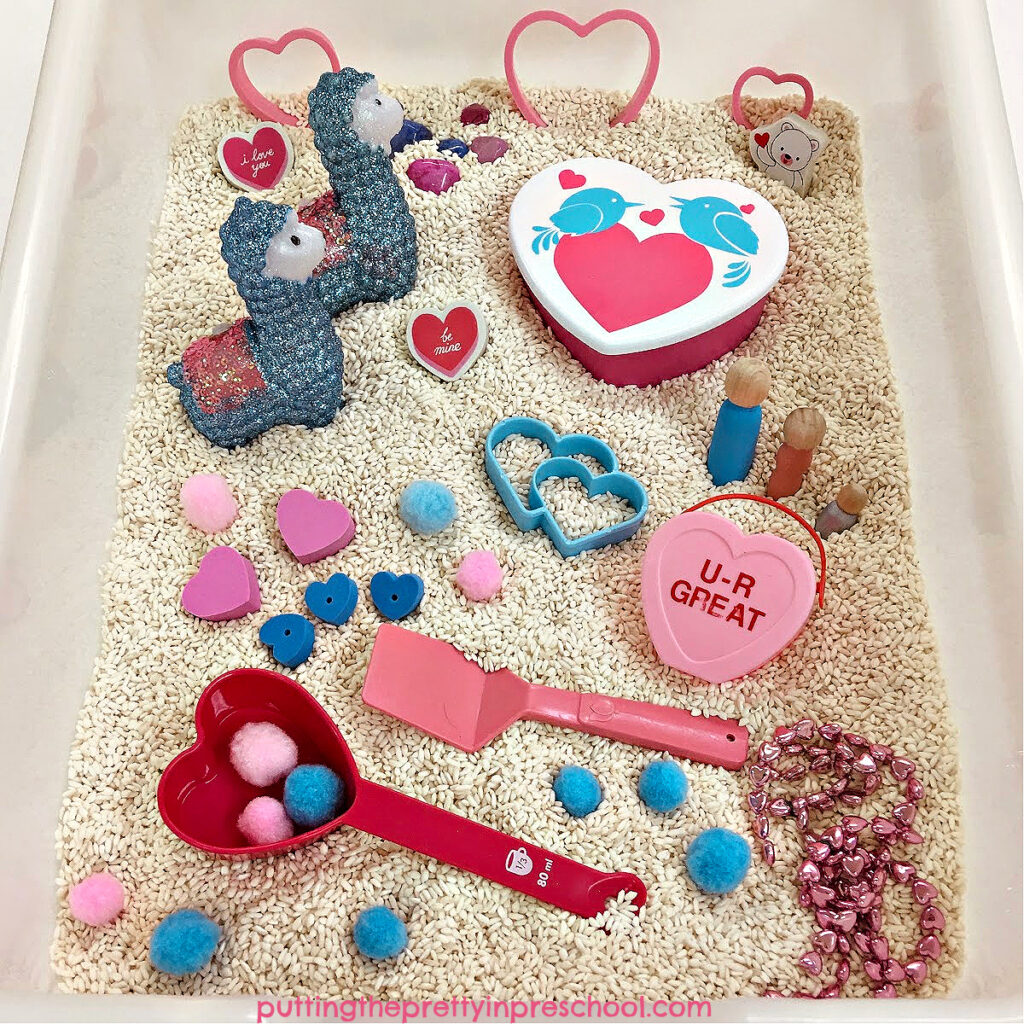 _______
White glutinous rice is the base for this pretty bin. It is a go-to sensory bin base because of its bright white color.
As in the llama-inspired winter sensory tub, the bin is a white food bus bin, also a common item in my sensory activities.
The llama ornaments are foam-based, so are suitable for early learners to handle and explore. Thqt being said, all sensory activities for little ones should be closely supervised by a caregiver.
Heart necklaces cut in strips make attractive loose parts.
A heart-shaped storage container is a happy Dollar Store find and matches the color theme of the bin.
The pink heart-shaped measuring spoon offers little learners a chance to scoop and pour.
A little wooden peg family is accented with blue, pink, and silver acrylic paint.
The valentine-shaped basket has a positive message.
Blue and/or pink foam hearts, cookie cutters, and pompoms round out the loose parts in the bin.
_______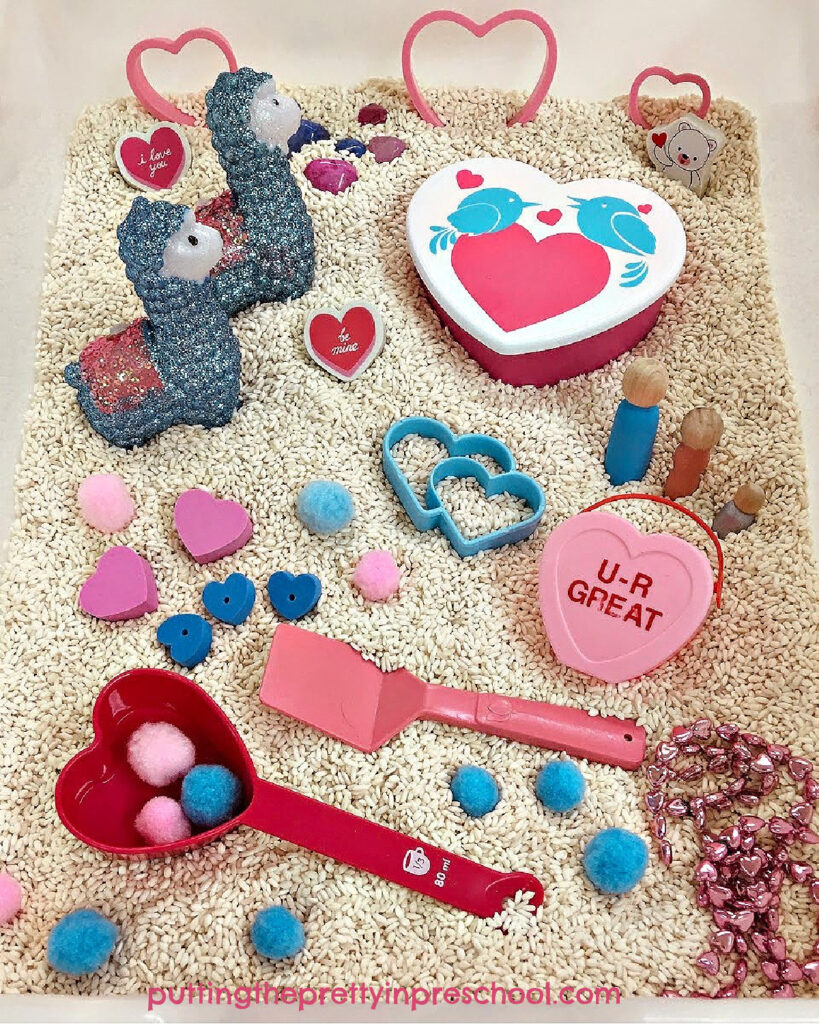 _______
Llama Facts
Llamas are popular in art and home décor. Llama-themed arty goods can be scooped up in any season of the year. Here are Ten Fast Llama Facts about these appealing animals.
_______
Related:
Valentine's Day Treasure Blocks
_______
_______
You may also like: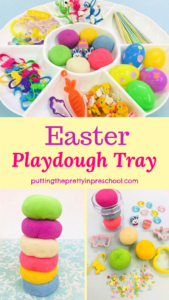 _______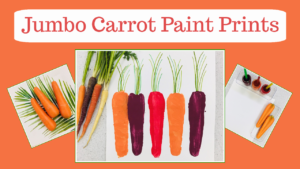 _______
Don't forget to share this post on Pinterest or your favorite social media channel. Sharing is caring!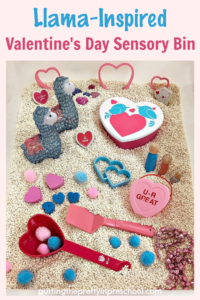 _______
© Annette Kaminsky February 2023
_______
Follow me on social media for more ideas: