_______
After a long winter season, the pastel colors of the Easter/spring season are so welcome. And there's plenty of them in this inviting Easter playdough tray.
For seasonal celebrations, I usually resort to making homemade playdough. I've got plenty of favorite recipes, and the doughs can be made in big batches. This makes it easy for a group of children to play with playdough at the same time.
But the ready-made playdough available in stores around Easter comes in so many beautiful pastel shades. The packages I found have six vibrant colors! Aside from being attractive, they offer a huge savings in preparation time. And so it's totally worth it to purchase a few sets to accommodate a class of students or party gathering.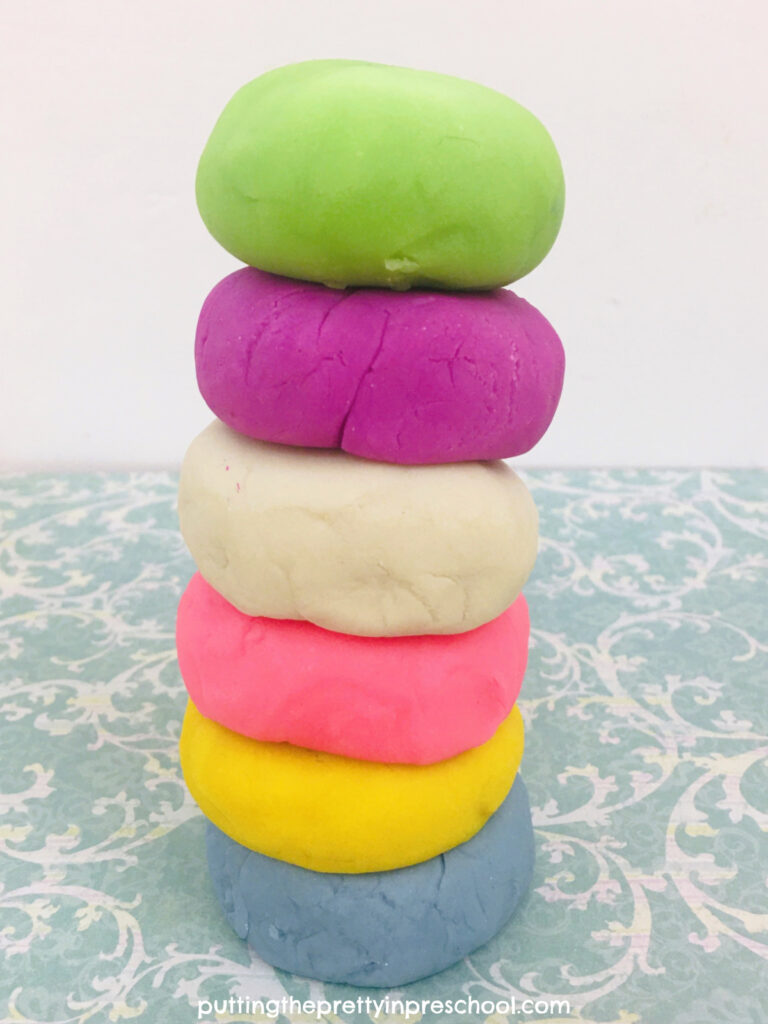 _______
Follow me on Pinterest for more early learning ideas.
_______
Easter Playdough Tray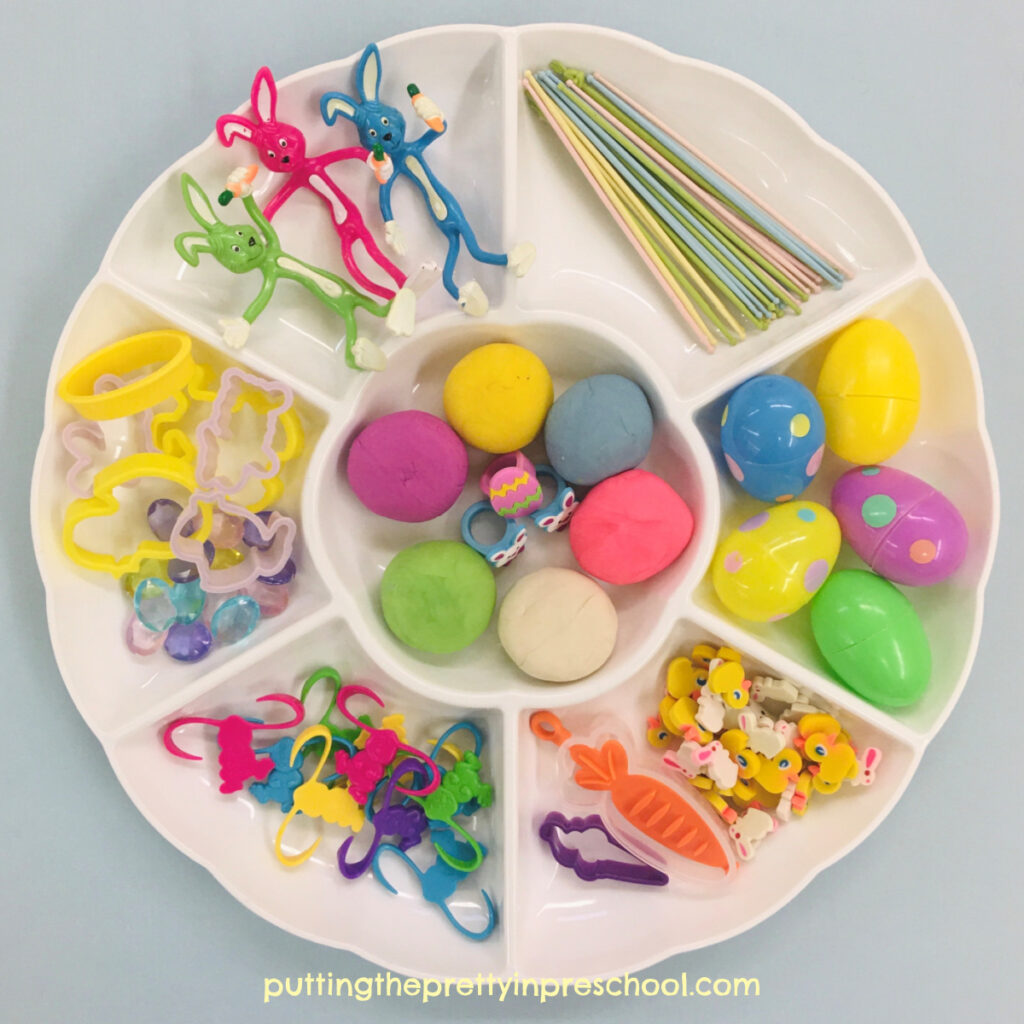 _______
A large circular party tray makes a great base for this playdough invitation, as it looks festive and can hold plenty of loose parts. On this tray are:
playdough in spring colors
plastic Easter eggs
bendable bunnies
hanging bunnies (think "Barrel Of Monkeys" game)
egg-shaped gems
bunny, lamb, chick, carrot, and egg cookie cutters
rubber Easter egg and bunny rings
mini duck and bunny erasers
spring stir sticks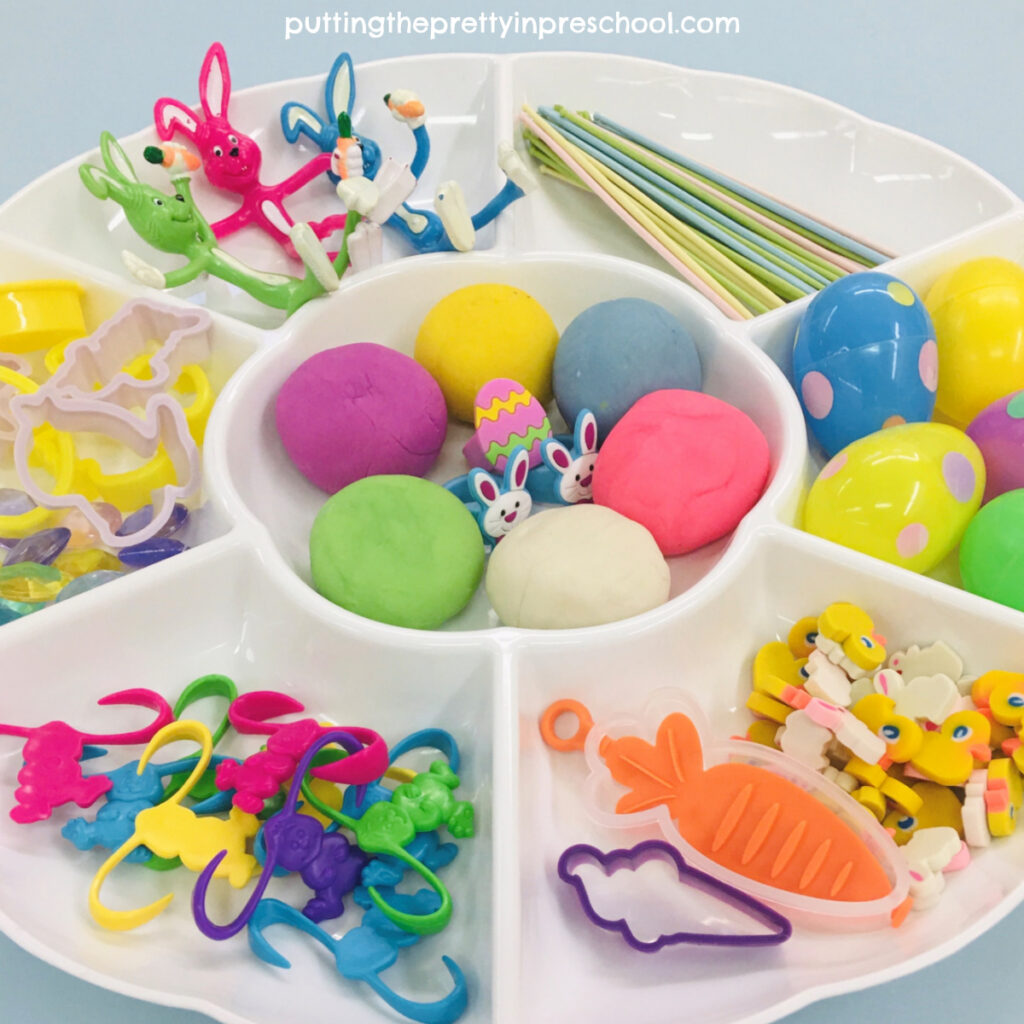 _______
A compartment tray also makes a handy container for the playdough and accessories.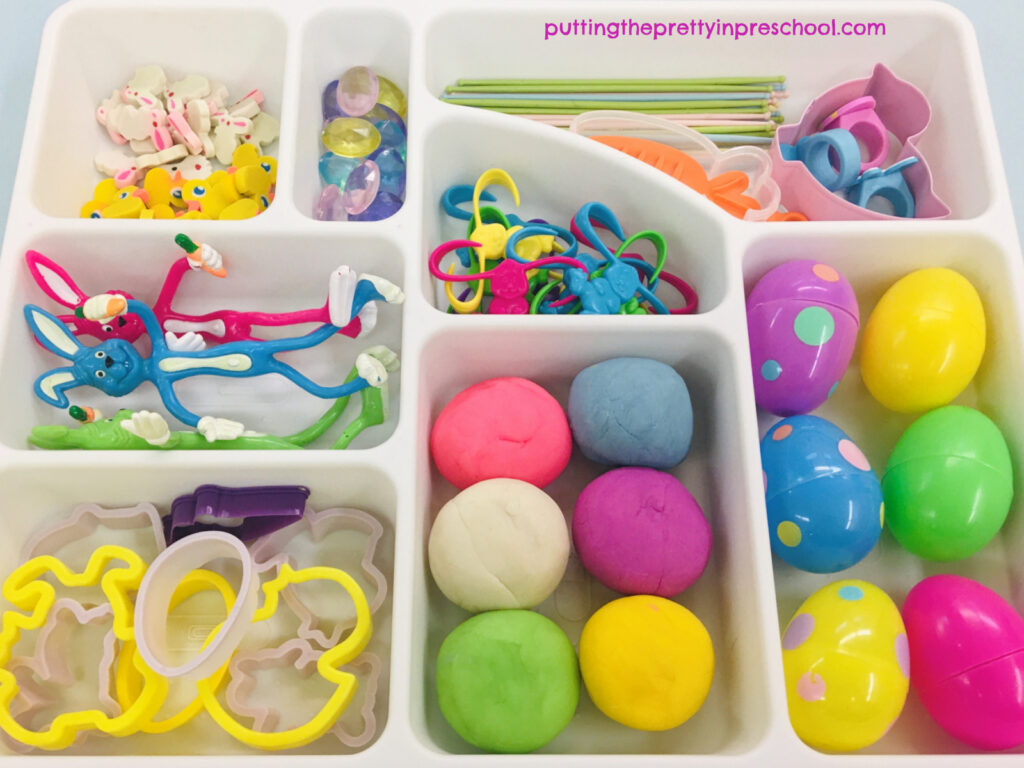 _______
Extending The Play Experience
After participants have had a chance to explore the playdough and loose parts, invite them to add spring sprinkles to their creations. This is an easy way to extend the sensory experience and add an additional seasonal touch.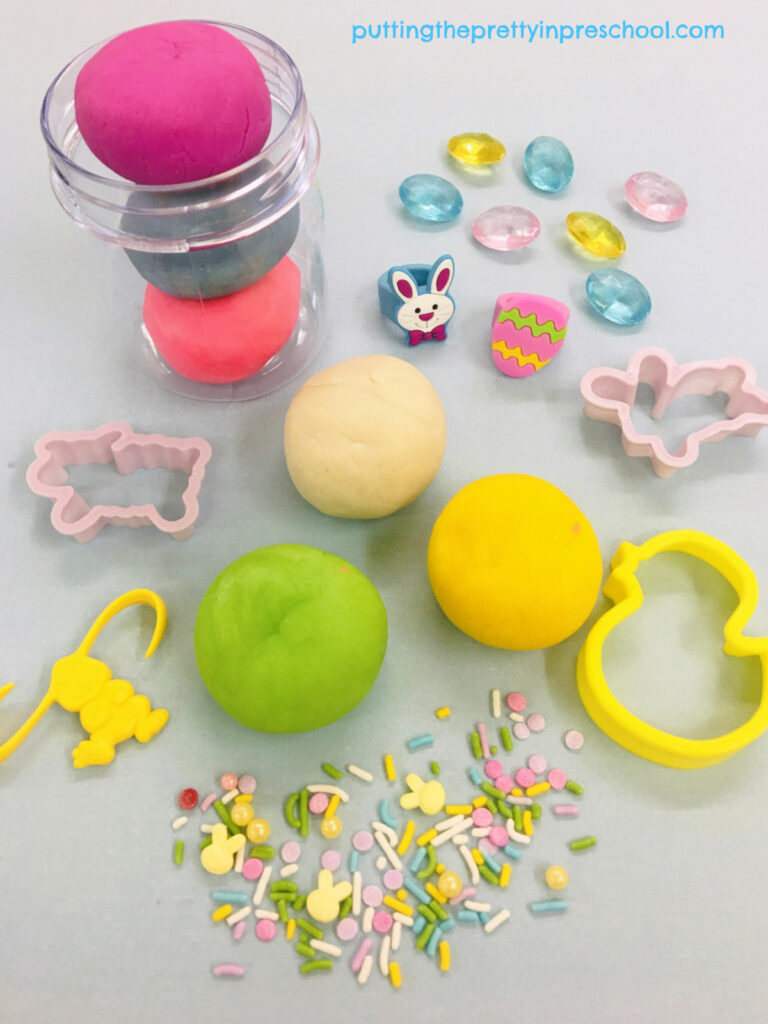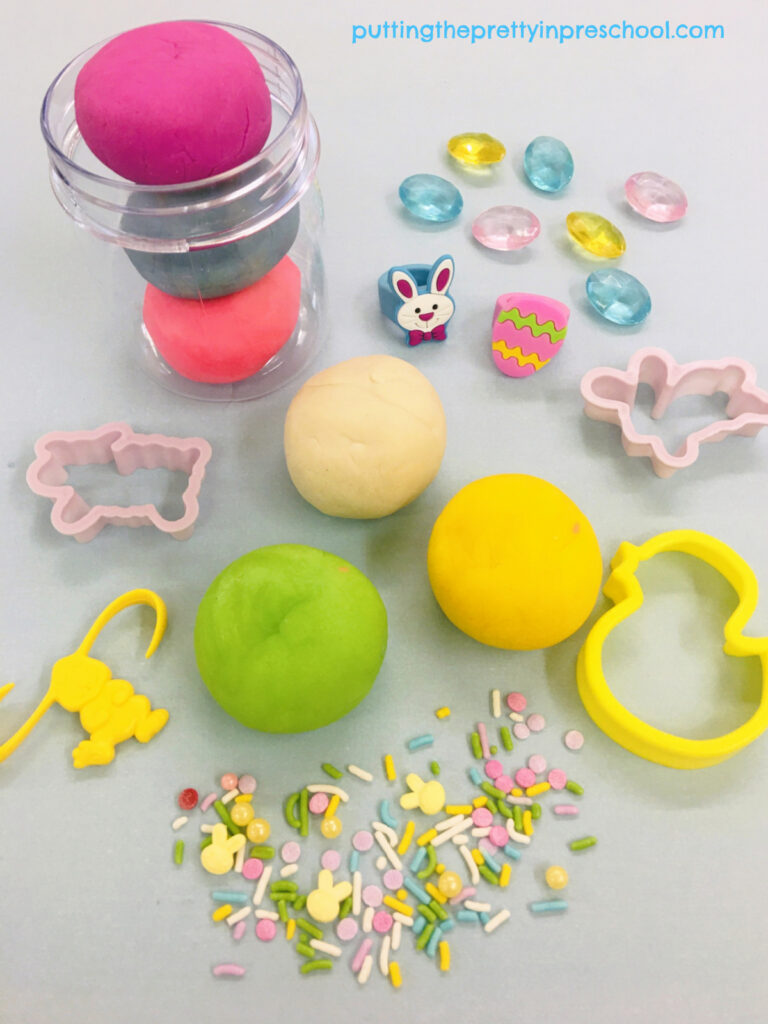 _______
Note: If your little charges want to taste a few sprinkles, make sure the playdough offered is taste-safe.
_______
Do you have a favorite spring playdough recipe? Share in a comment below.
_______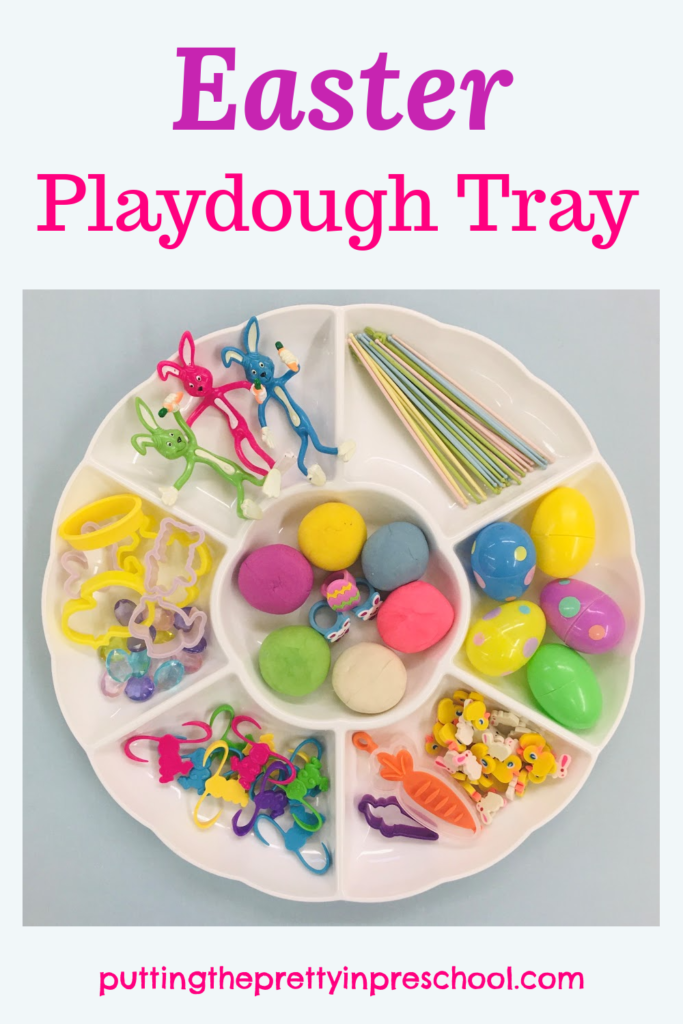 _______
Related: Edible Playdough Pumpkins
_______
_______
You may also like: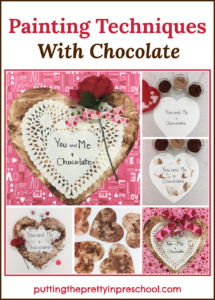 _______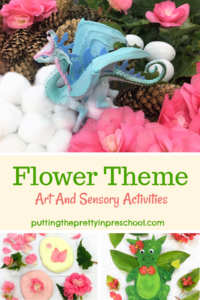 _______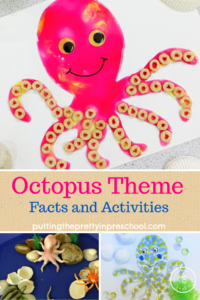 _______
Don't forget to share this post on Pinterest or your favorite social media channel. Sharing is caring!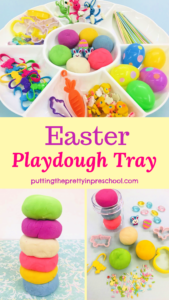 _______
© Annette Kaminsky April 12, 2022
_______
Follow me on social media for more ideas: