---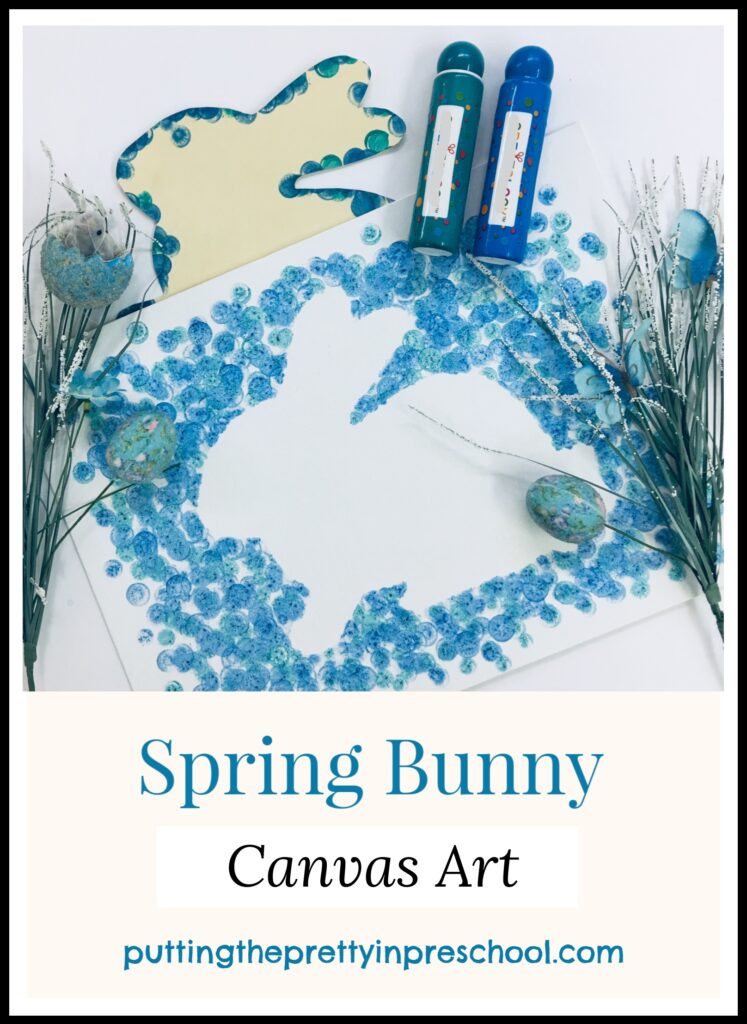 ---
The birds are chirping, and there is excitement in the air. Everyone seems to have a skip in their step. I think it is because spring has come early to our city and… it's the Easter long weekend!

Here's an easy spring bunny art activity that will add some hop to the skip, and be sure to keep everyone's good mood up.
---
Spring Bunny Canvas Art
A few simple supplies are all that's needed for this activity:
White canvas panel (12-inch x 18-inch)
Non-toxic paint dot markers
Colored cardstock
Bunny template
Scissors
---
The "How To"
Trace a bunny on colored cardstock in a size that leaves room to paint dab around it on the canvas board. I sized the bunny to fit just inside the edges of an 8 x 11 ½ piece of paper.
Cut out the cardstock bunny and place it in the middle of the canvas board.
Choose your favorite dot marker colors.
Dab paint dots around the bunny template.
Let the canvas dry.
---
[Read more…]

about Spring Bunny Canvas Art