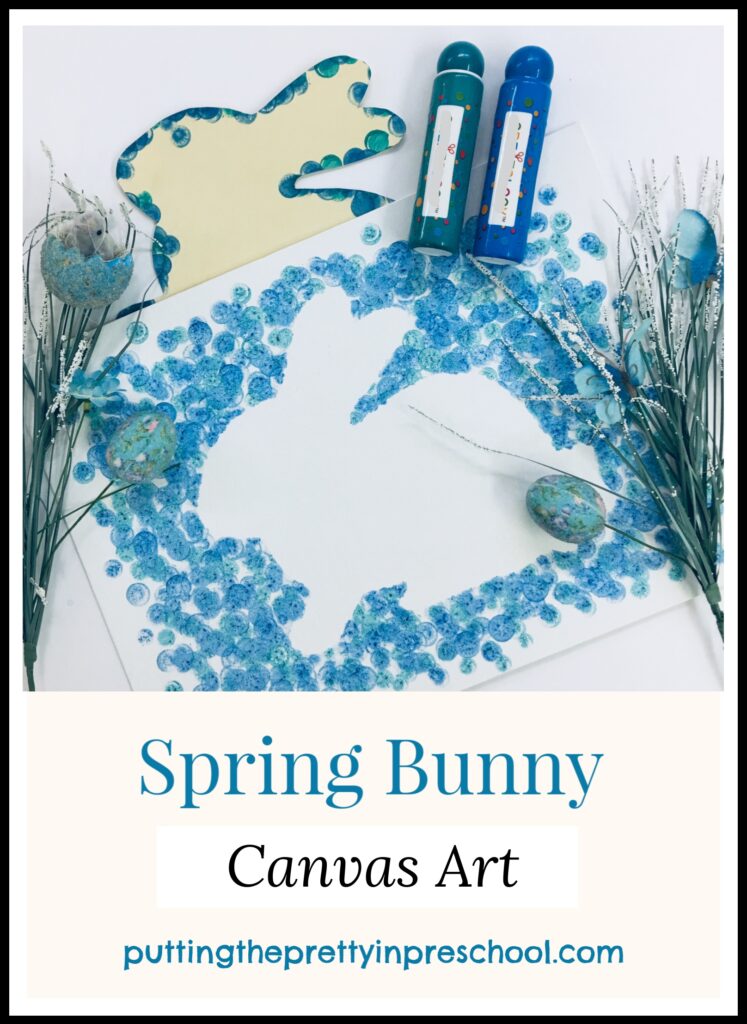 _______
The birds are chirping, and there is excitement in the air. Everyone seems to have a skip in their step. I think it is because spring has come early to our city and… it's the Easter long weekend!

Here's an easy spring bunny art activity that will add some hop to the skip, and be sure to keep everyone's good mood up.
_______
Spring Bunny Canvas Art
A few simple supplies are all that is needed for this activity:
white canvas panel (12-inch x 18-inch)
non-toxic paint dot markers
colored cardstock
bunny template
scissors
_______
The Bunny Canvas Art Process
Trace a bunny on colored cardstock in a size that leaves room to paint dab around it on the canvas board. I sized the bunny to fit just inside the edges of an 8 x 11 ½ piece of paper.
Cut out the cardstock bunny and place it in the middle of the canvas board.
Choose your favorite dot marker colors.
Dab paint dots around the bunny template.
Let the canvas dry.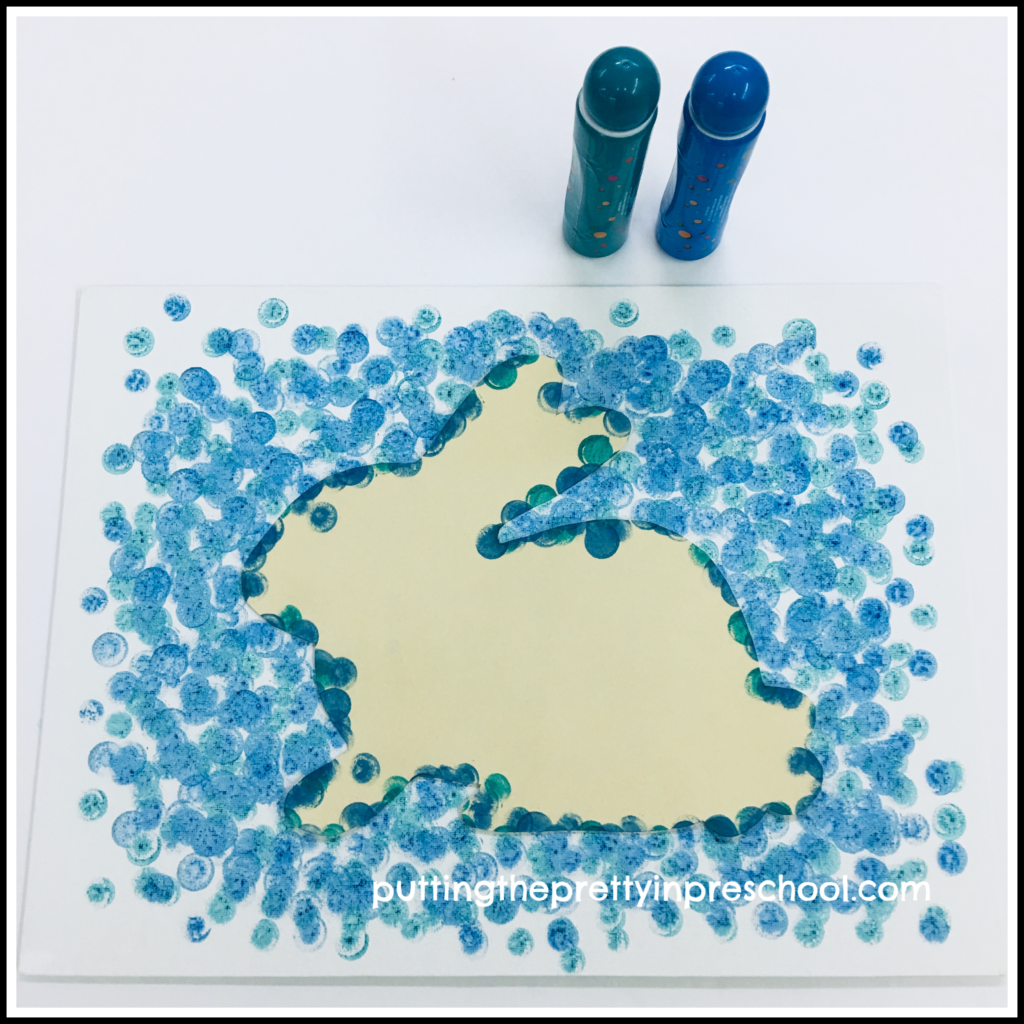 _______
For this project, I used an inexpensive canvas board from a Dollar Store.
The dot paint markers were a great find at Michaels. I was excited to see so many colors in the package! I chose blue and teal, inspired by a bunny art project I had seen painted in similar tones. Your favorite color scheme would work just as well.
_______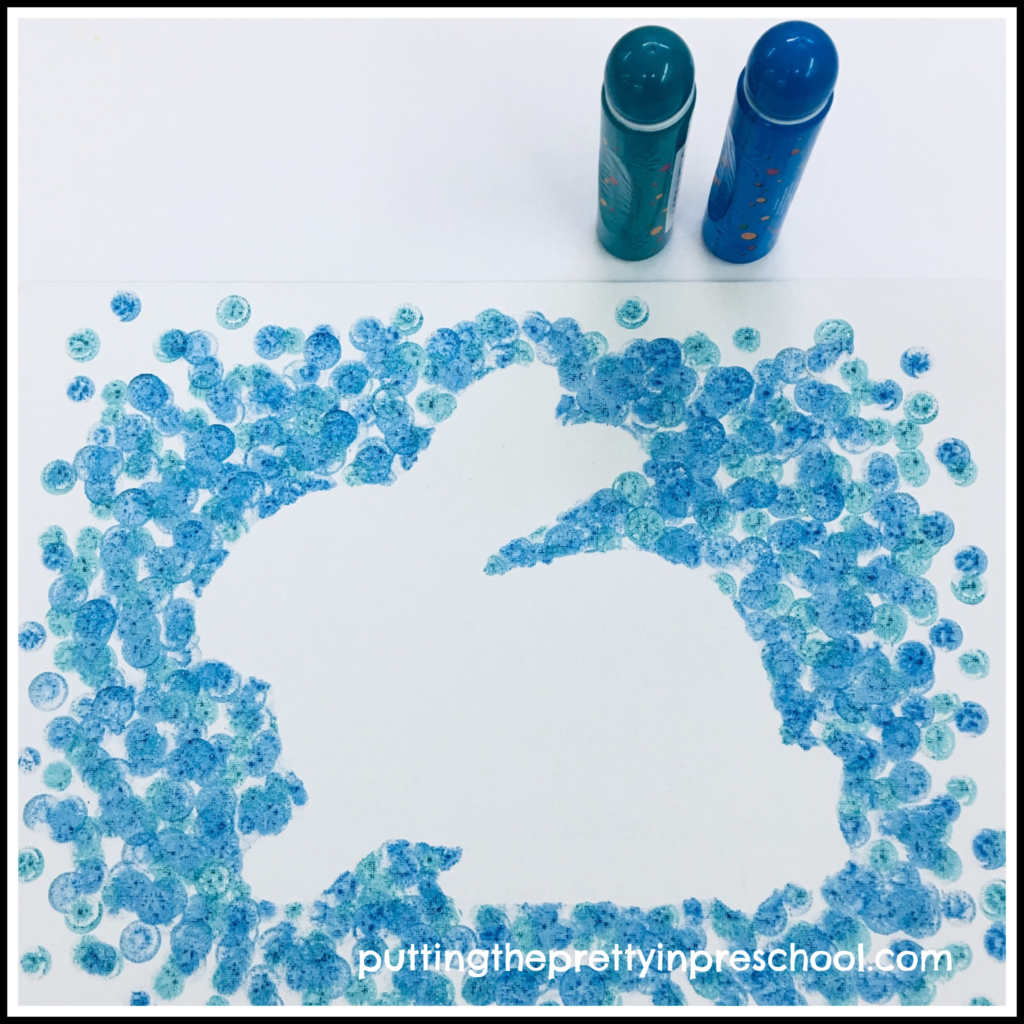 _______
This spring bunny paint project dries quickly…a real plus. It can be displayed on a small easel along with matching decor.
_______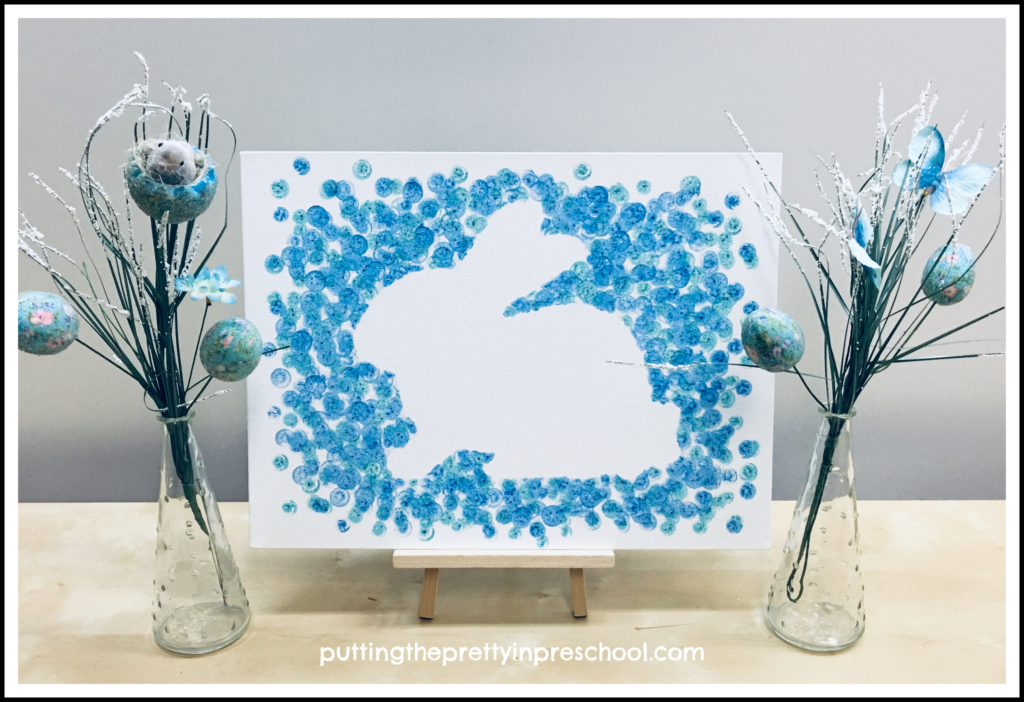 _______
_______
You may also like:
_______
Sweet Potato Vine Dinosaur Footprints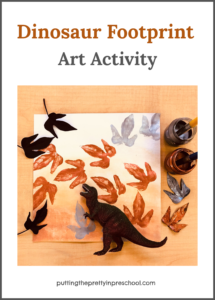 _______
Don't forget to share this post on Pinterest or your favorite Social Media channel. Sharing is caring!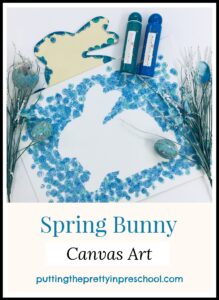 _______
© Annette Kaminsky April 20, 2019
_______
Follow me on social media for more ideas: