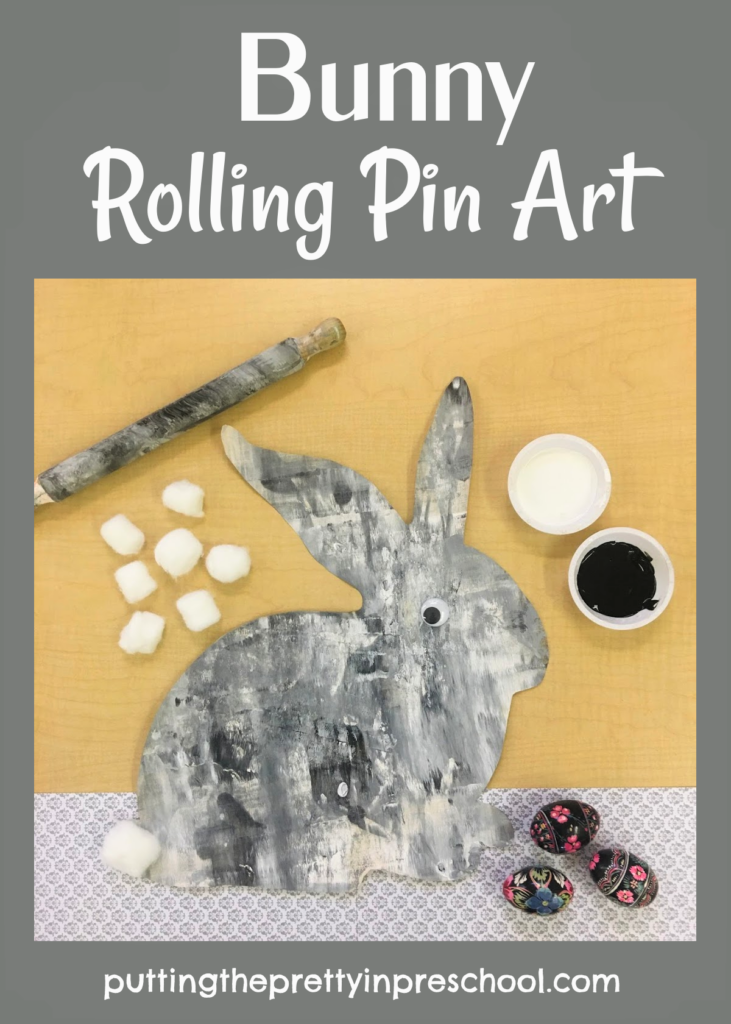 _______
It was so much fun making shamrock rolling pin art I decided to try the technique in different color schemes with oversized bunnies. The large size of the paper bunnies accommodates longer rolling pins and allows for a unique art experience. This bunny rolling pin art project displays well.
_______
Follow me on Pinterest for more ideas.
_______
Supplies To Collect
sturdy 12-inch x 18-inch paper
large bunny template
orange, pink, black, and white tempera paints
rolling pins
scissors
pencil
wiggly eyes
large cotton balls
_______
Making The Bunny Rolling Pin Art
Trace and cut out large bunnies from 12-inch x 18-inch sturdy paper. I use manilla paper for this activity…it holds paint well and stays pretty flat while drying. It is also inexpensive to buy.
Allow participants to spatter black and white paint over a bunny, and use a rolling pin to move the paint around in all directions.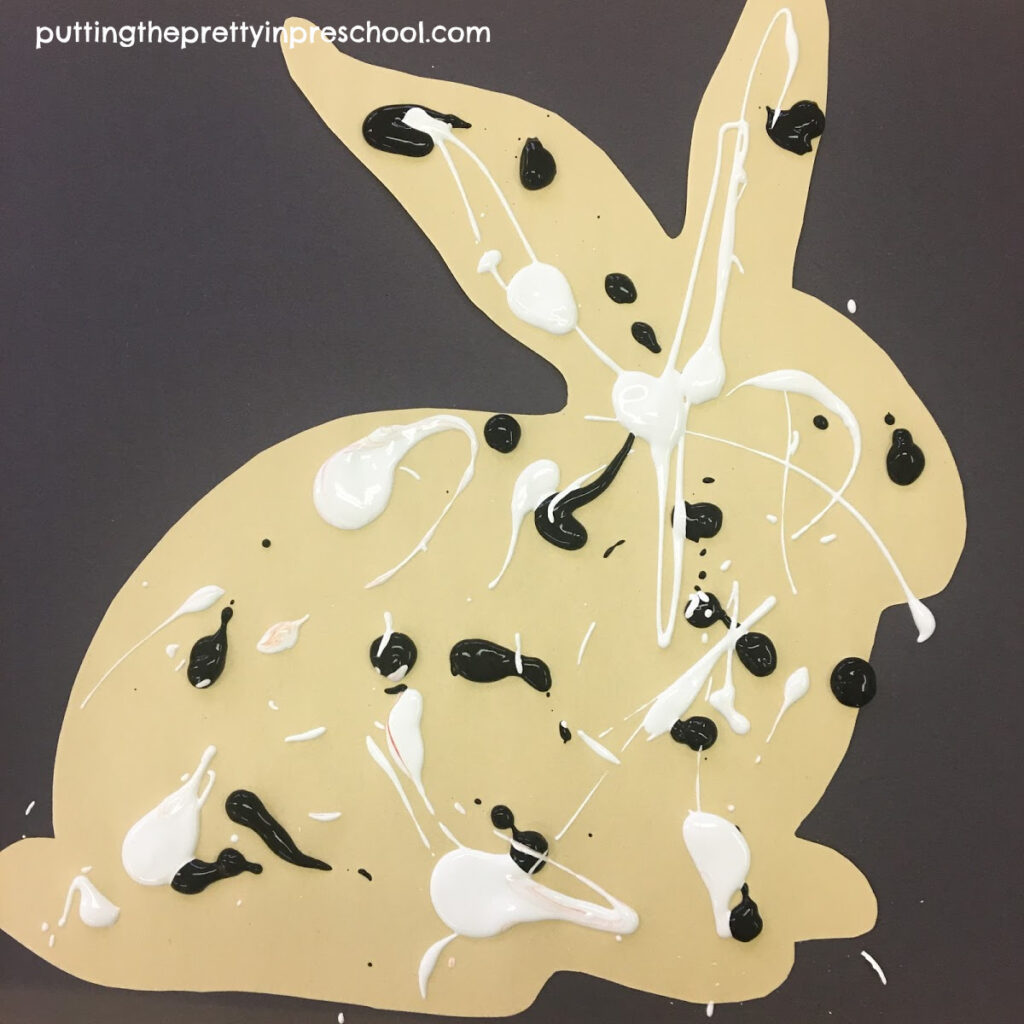 ________
When dry, have everyone glue on a wiggly eye and cotton ball tail to their hoppy art.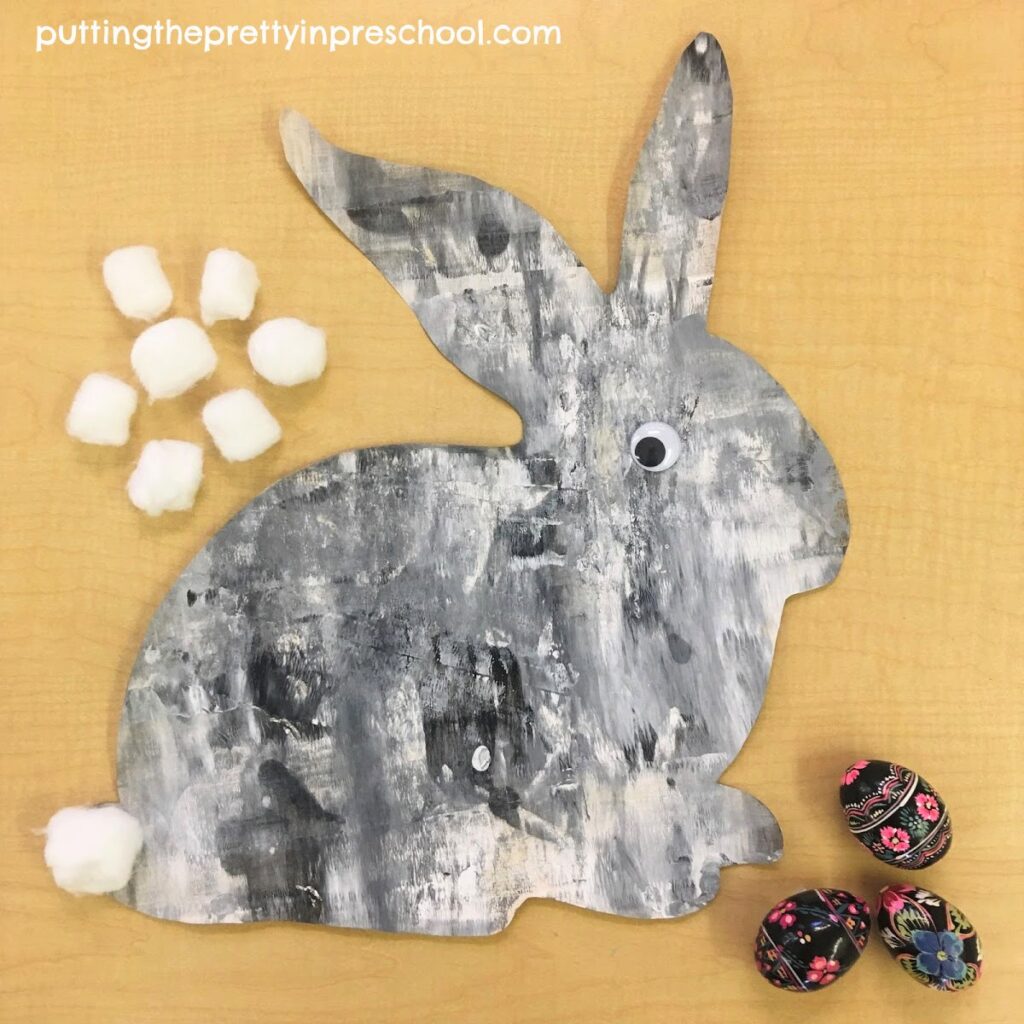 _______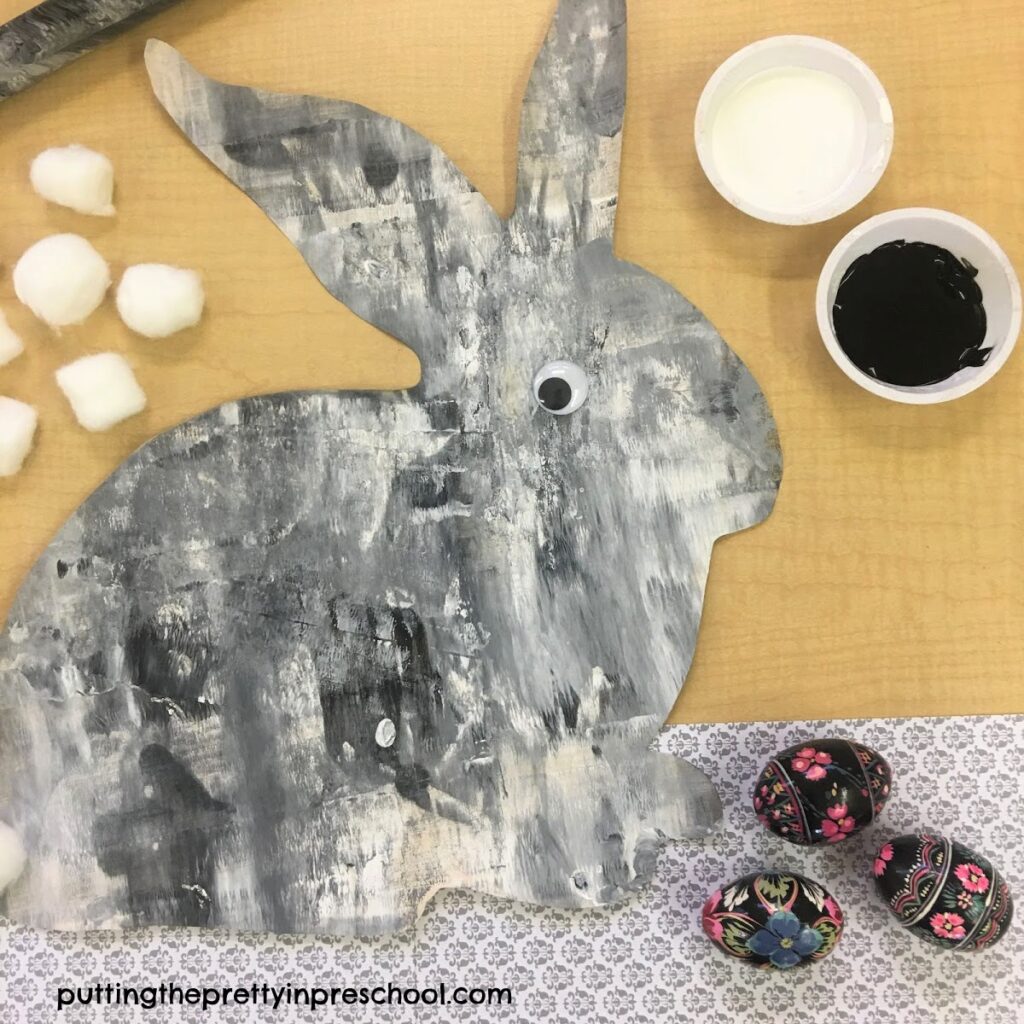 _______
For an entirely different and much softer color scheme, offer orange, pink, and white paints. Invite participants to decorate their bunny the same way.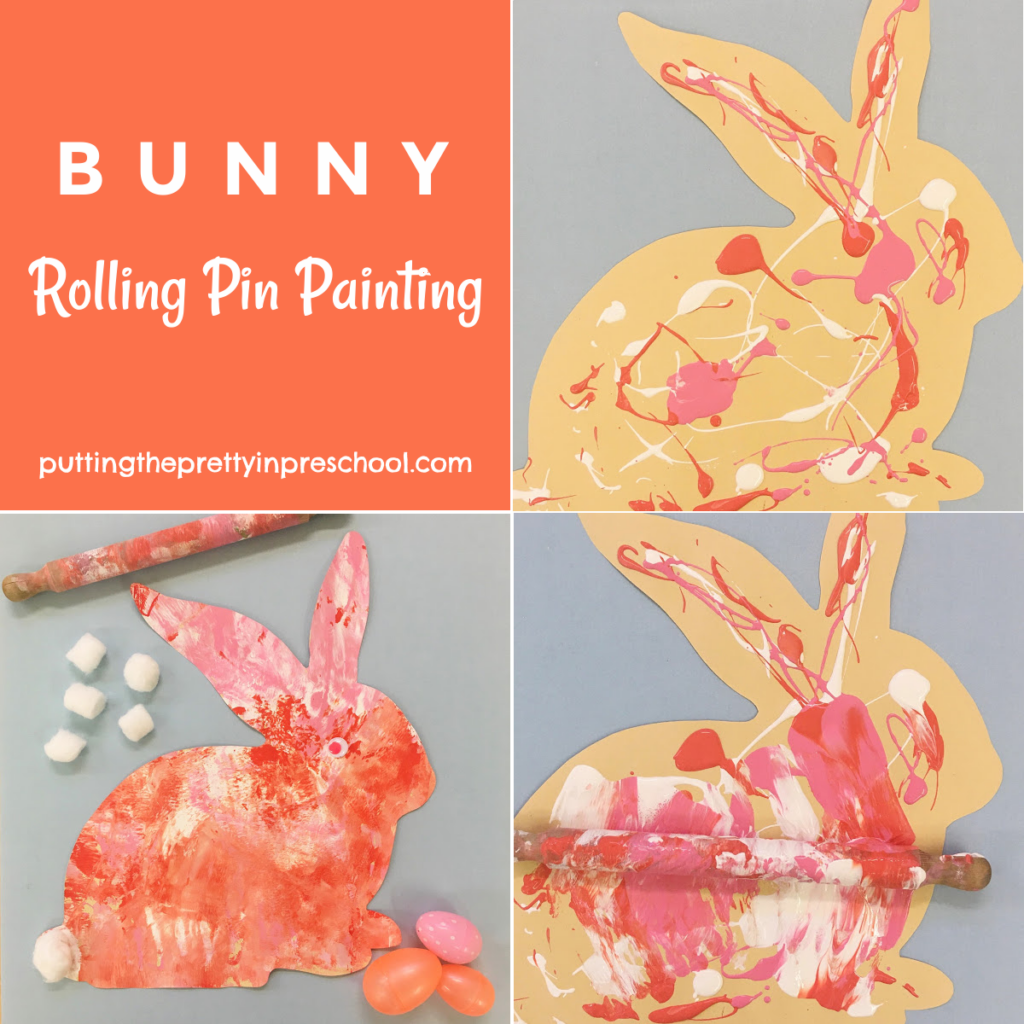 _______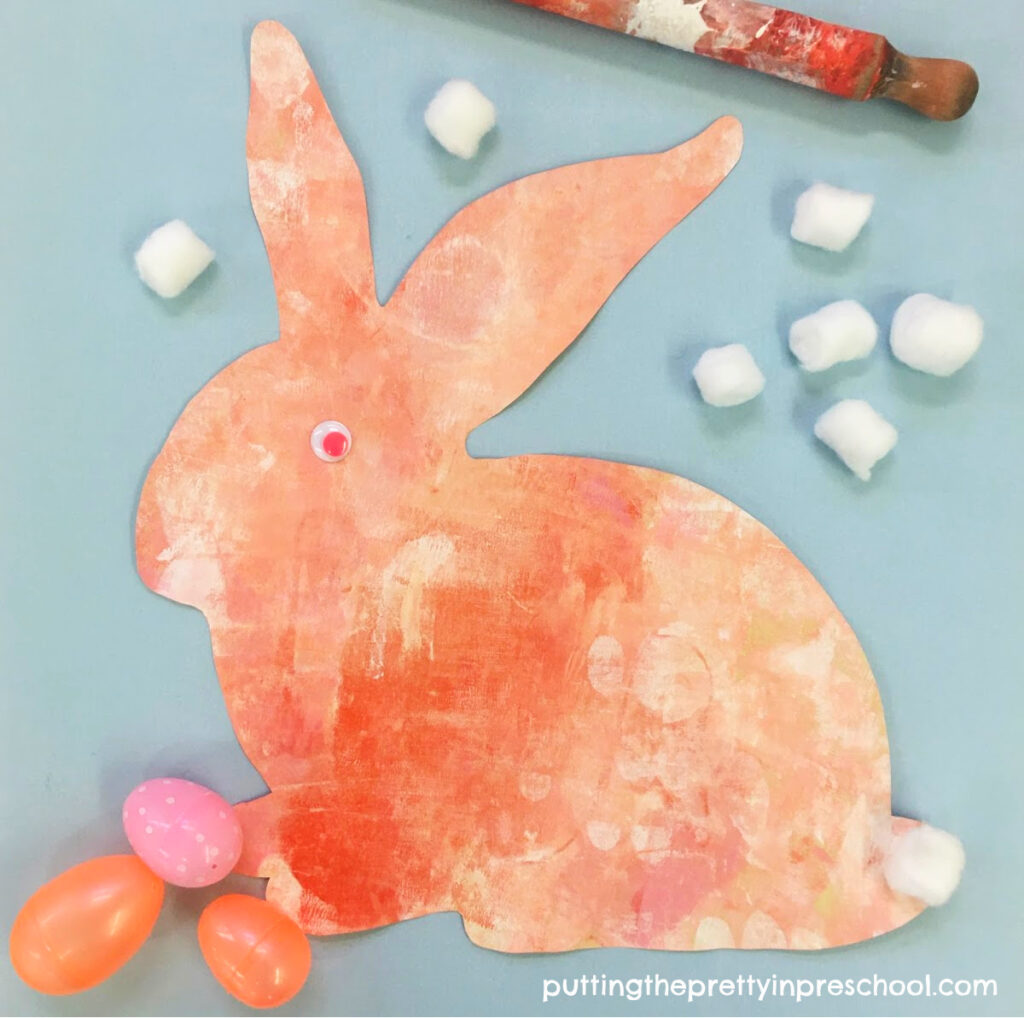 _______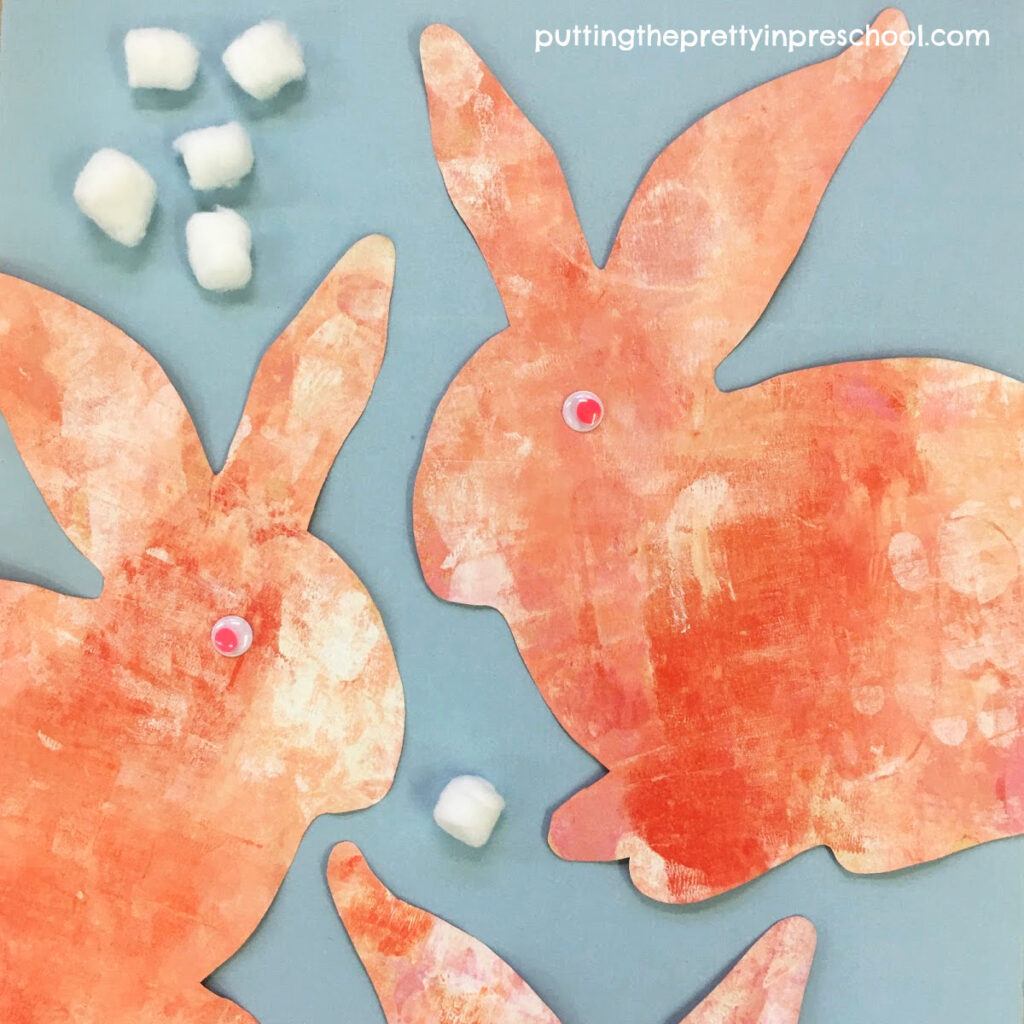 _______
And to extend the bunny theme into sensory play, this spring bunnies rolling pin would be a beautiful tool to include in playdough activities.
_______
Related: Bunny Canvas Art
_______
_______
You may also like: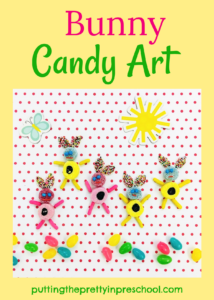 _______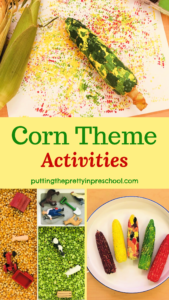 _______
Don't forget to share this post on Pinterest or your favorite social media channel. Sharing is caring!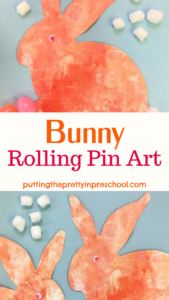 _______
©  Annette Kaminsky March 21, 2021
_______
Follow me on social media for more ideas: