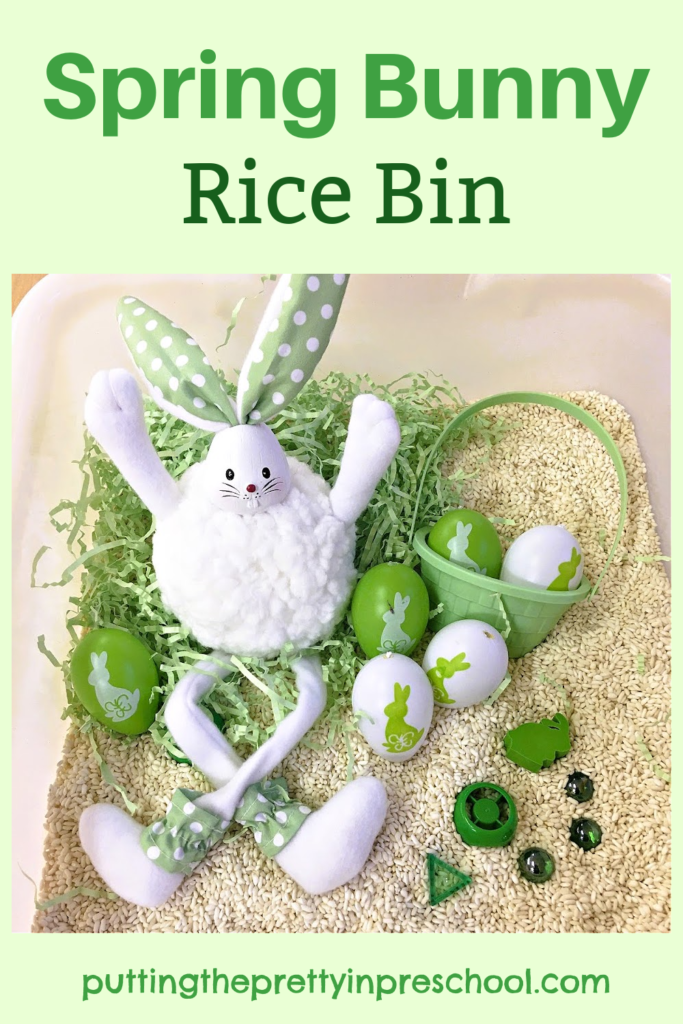 _______
We're ready for spring, and this bunny rice bin is definitely helping to usher it in. The green and white seasonal color scheme is inspired by beautiful bunny-themed eggs discovered on a shopping run.
_______
Follow me on Pinterest for more early learning ideas.
_______
Supplies To Collect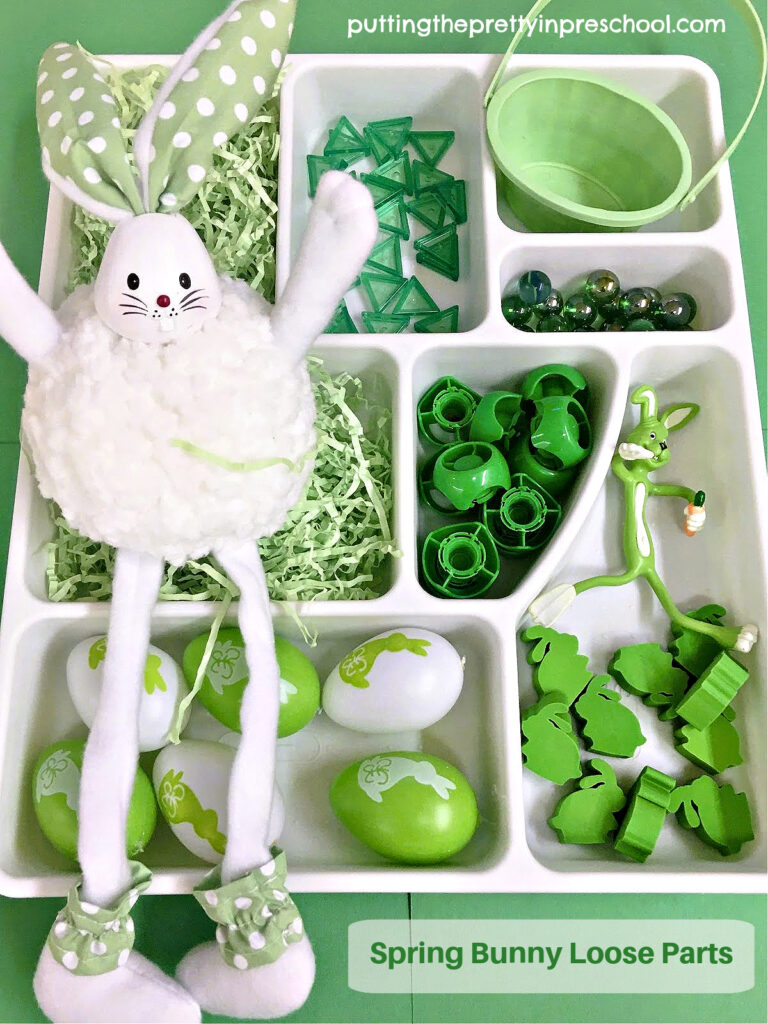 _______
For this calming rice bin, gather the following supplies:
stuffed Easter bunny
decorative Easter eggs
Easter basket
shredded Easter grass
bunny erasers
marbles
container caps
transparent triangles
bendable bunny figurine
Easter grass
glutinous rice
bus tub
_______
The Bunny Rice Bin
The bin of choice is a white bus tub. It is large enough to fit a variety of contents and is suitable for 2-3 children to use at once.
The base for this bin is white glutinous rice. It is my absolute favorite base because it showcases the supplies in a bin so well.
The sensory bin theme is inspired by decorative green and white eggs snapped up at a dollar store on a routine shopping run.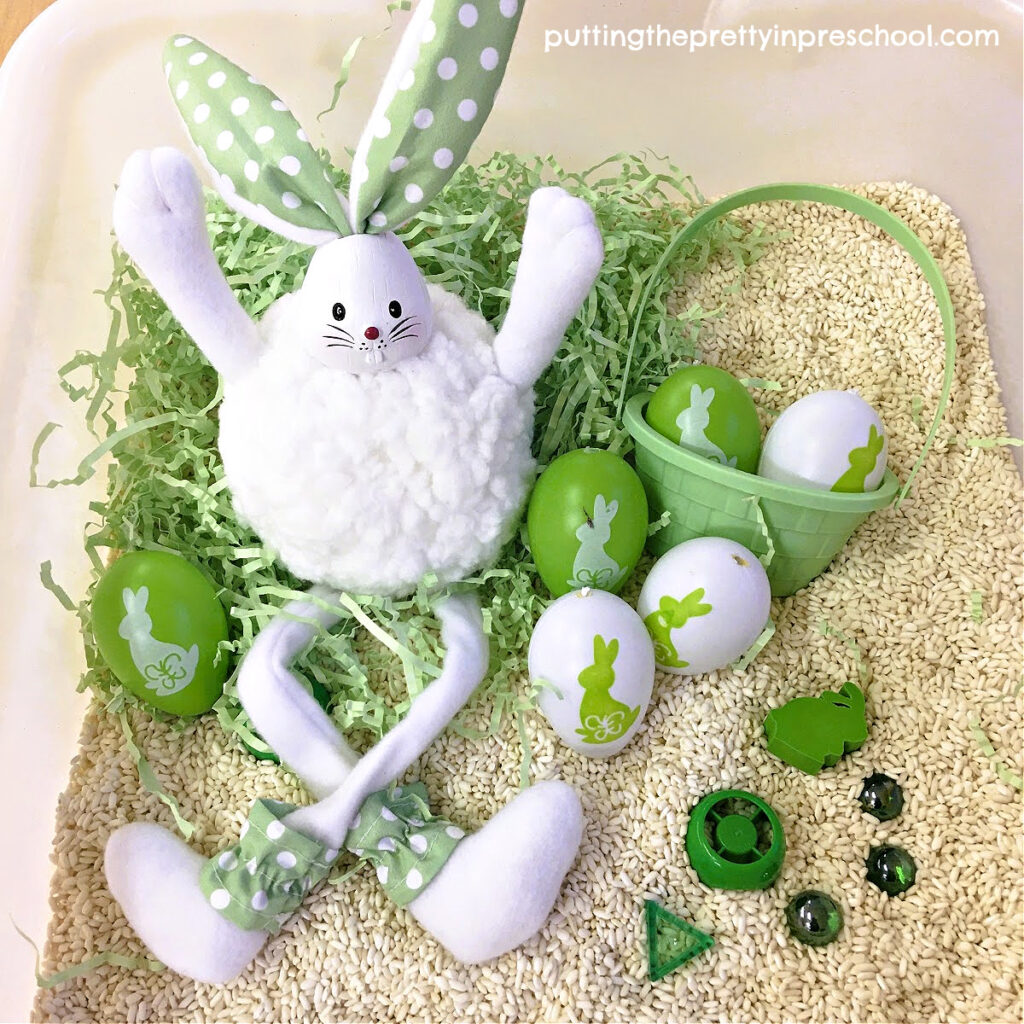 _______
It took a little while to find a matching stuffed bunny, but eventually, I discovered a unique one at another dollar store. The sprawling bunny adds character to the bin.
Green paper Easter grass adds texture to the glutinous rice base.
An Easter basket, bendable bunny, and bunny erasers all in green come from my Easter theme storage tub.
And green transparent triangles, marbles, and container caps picked from my loose parts collection round out the supplies in the bin.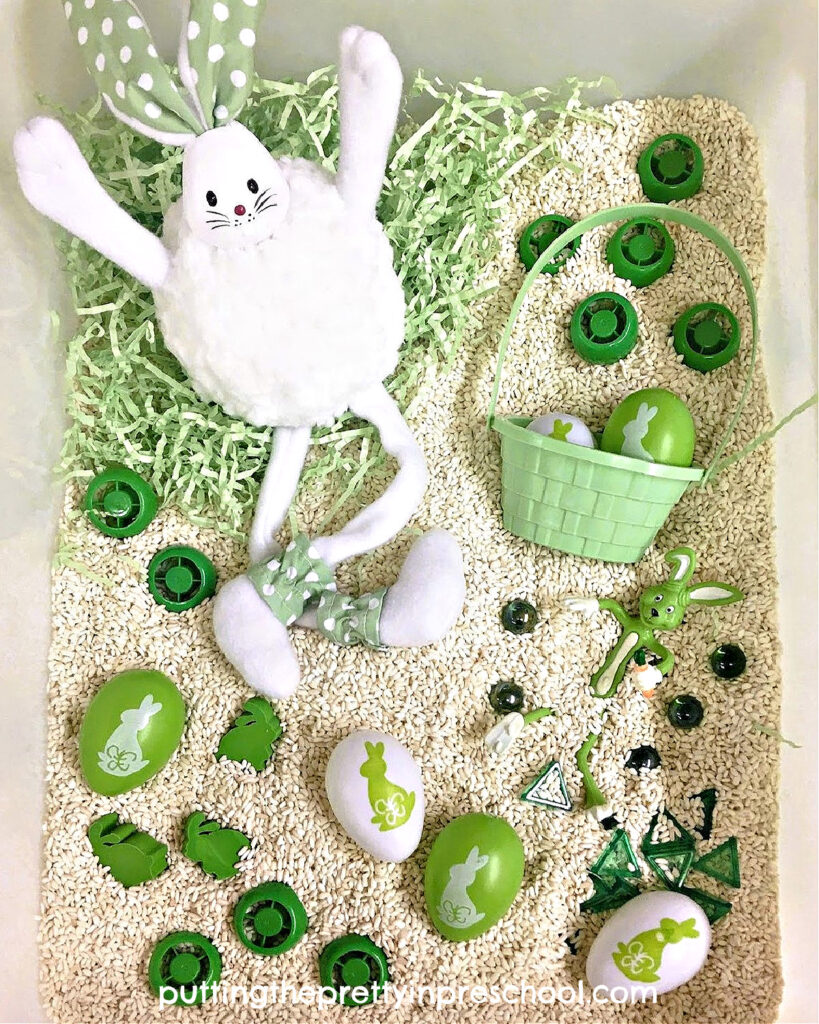 _______
Any color scheme will work wonderfully for this bunny rice bin. Selecting two or three feature colors for the bin makes setting it up that much more fun.
________
More Bunny Activities
_______
_______
You may also like: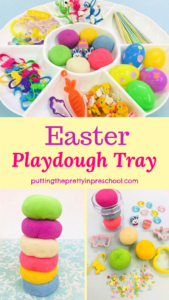 _______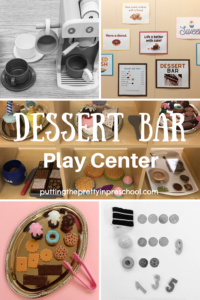 _______
Don't forget to share this post on Pinterest or your favorite social media channel. Sharing is caring!
_______
© Annette Kaminsky March 26, 2023
_______
Follow me on social media for more ideas: