Hands down this dessert bar play center is one of my preschooler's favorites. It was available for a month this past March/April and played in every single school day.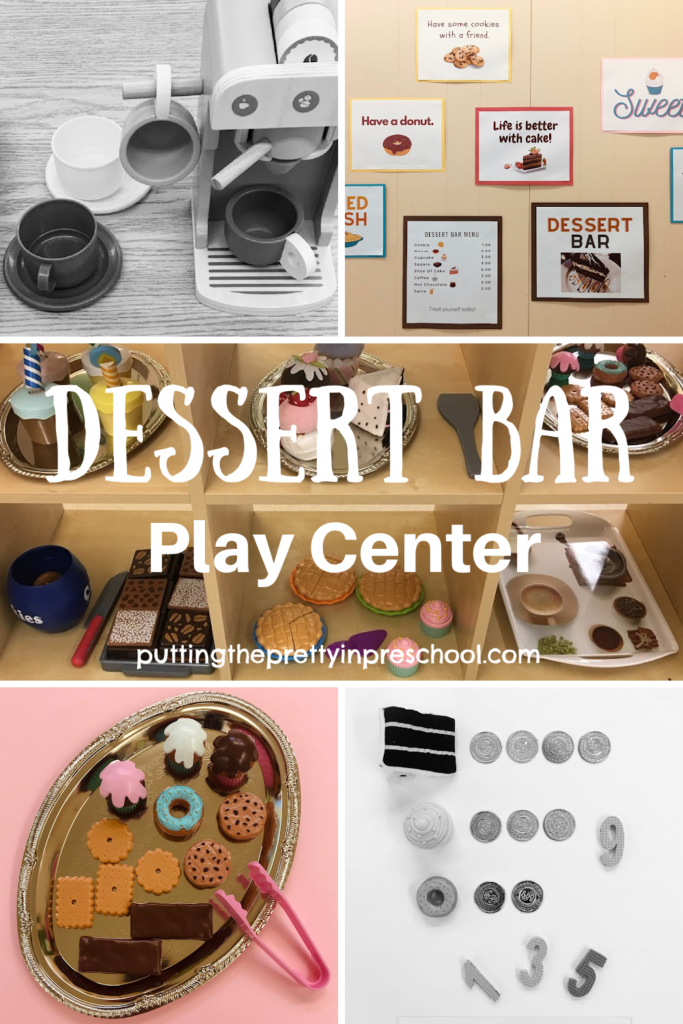 _______
Follow me on Pinterest for more ideas.
_______
Supplies To Collect
No store is off-limits when gathering supplies for this tasty dramatic play center. Since it's easy to find play food and kitchenware sets, the center is pretty effortless to put together.
Items in this dessert bar are:
a variety of cupcakes and cookies
brownie set
muffins
pie
cake slice
disposable plates
cutlery
cups and saucers
food trays
coffee brewing set
cash register
play money
vase with flowers
_______
The Dessert Bar Play Center
A shelving unit showcases the desserts beautifully.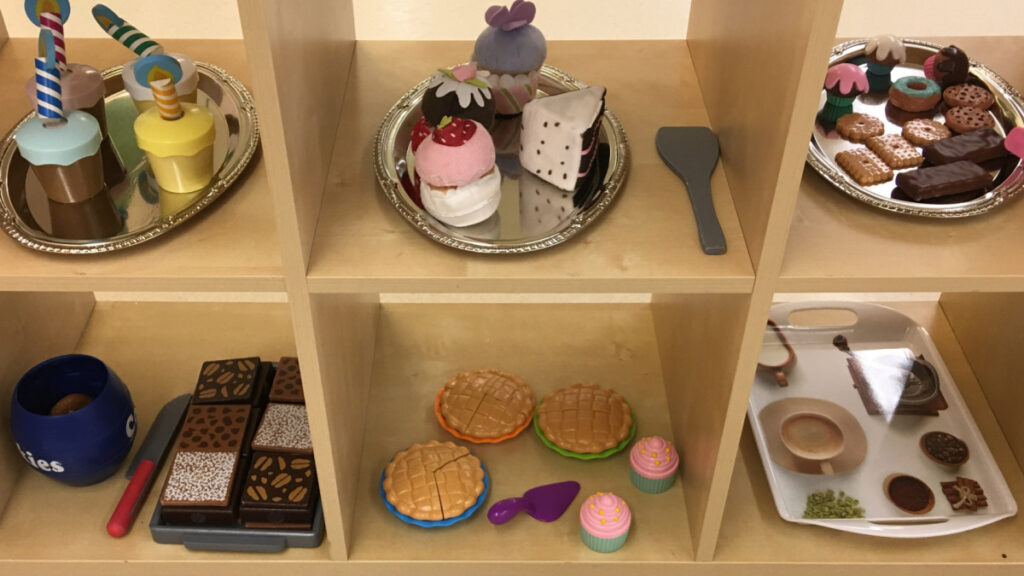 _____
A table and chair set make a cozy area to "eat" dessert. A mammoth mom and baby joined in this setup!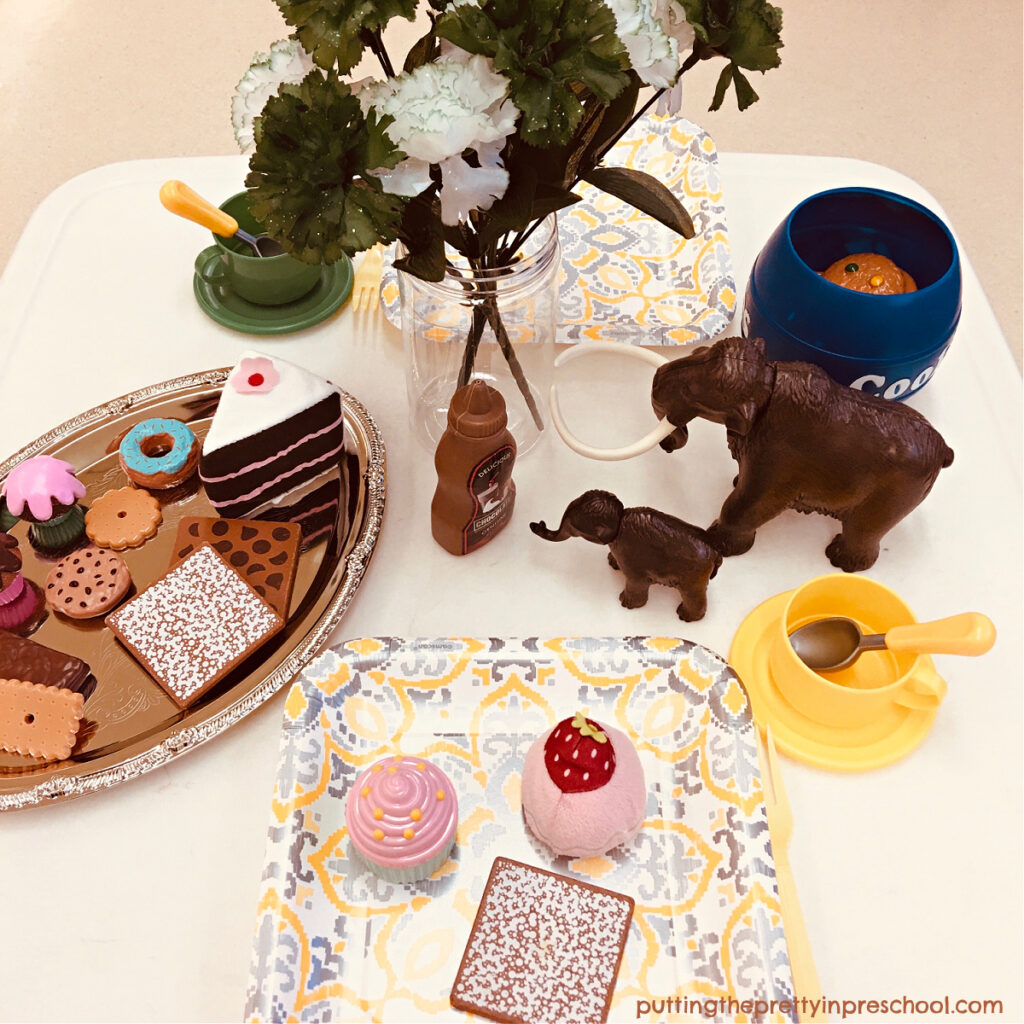 _____
A play coffee brewing set is nice to have. Mine came from a discount store, and the children loved making and serving coffee with it.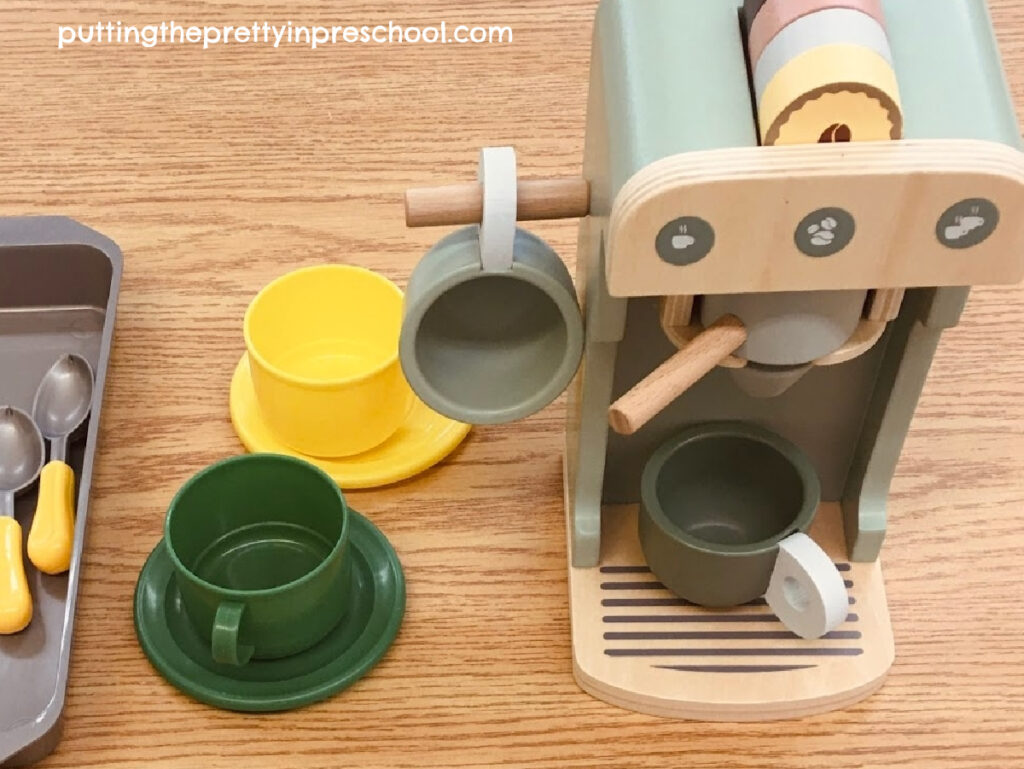 _______
This elegant little tray was a happy find at a dollar store, and I snapped up a few. They weren't available long, so I'm sure other people realized how special they were too. The shiny trays showcase the desserts well.
_______
A sign and menu posted on a wall indicate the type of restaurant and what is served. Pictures of desserts accompanied by captions help create an ambiance.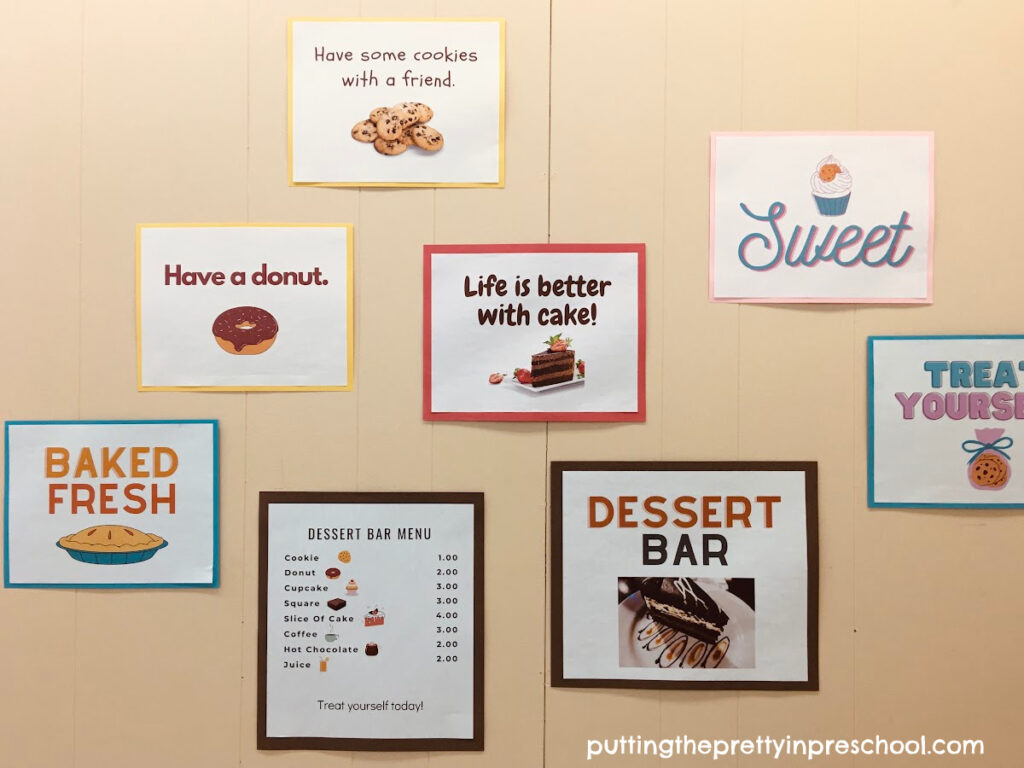 _______
The menu is helpful to check prices and see how much to pay for orders. When the food is laid out like a chart, it makes it easy for preschoolers to add up how much an order costs.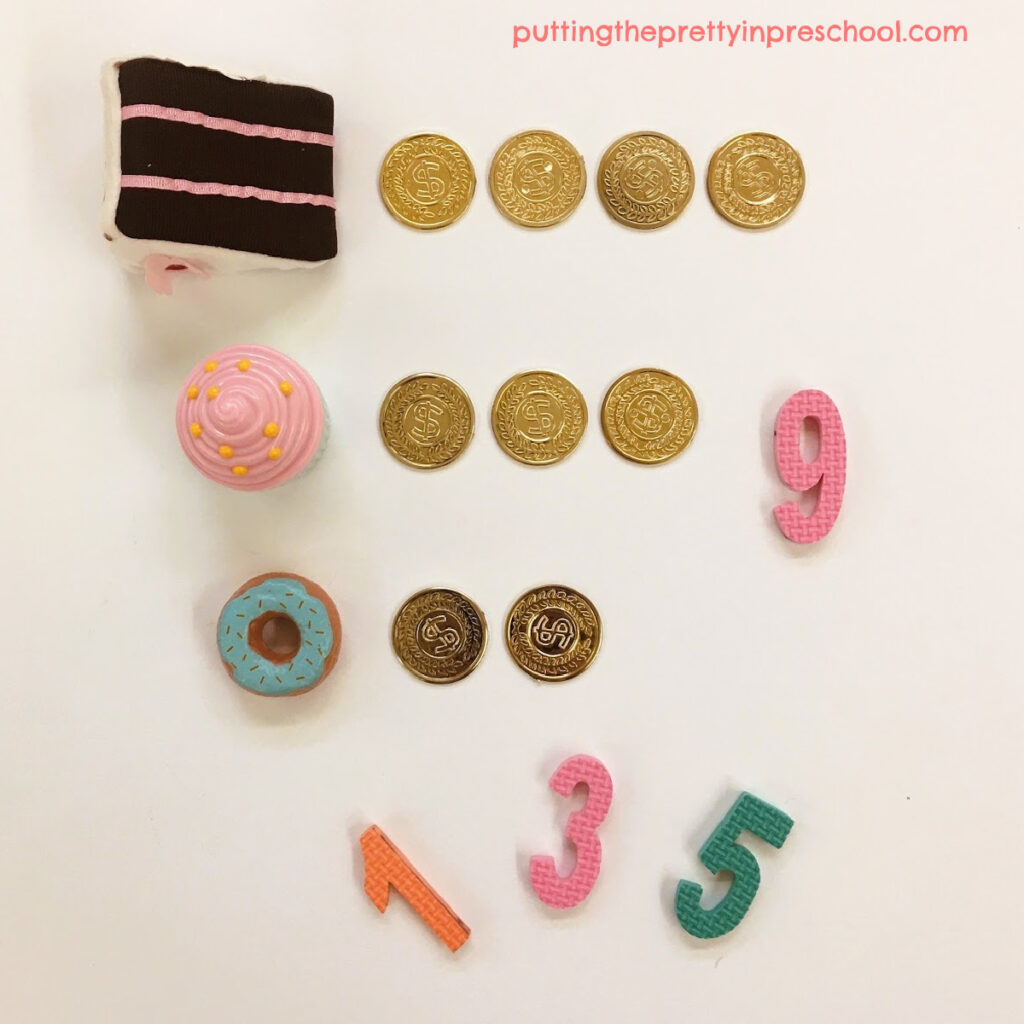 _______
Benefits Of The Dessert Bar Center
Aside from counting and addition opportunities, this center allows children to make choices by selecting desserts. And they can practice turn-taking and role-playing by being the server and the customer.
_______
Enhancing The Dessert Bar
After a few days, setting out a new dessert such as a play cake set would help keep children's interest in the center going. And pictorial signs attached to shelving cubicles would enhance the literacy component and give opportunities for sorting and matching desserts. Can you think of anything else to add?
_______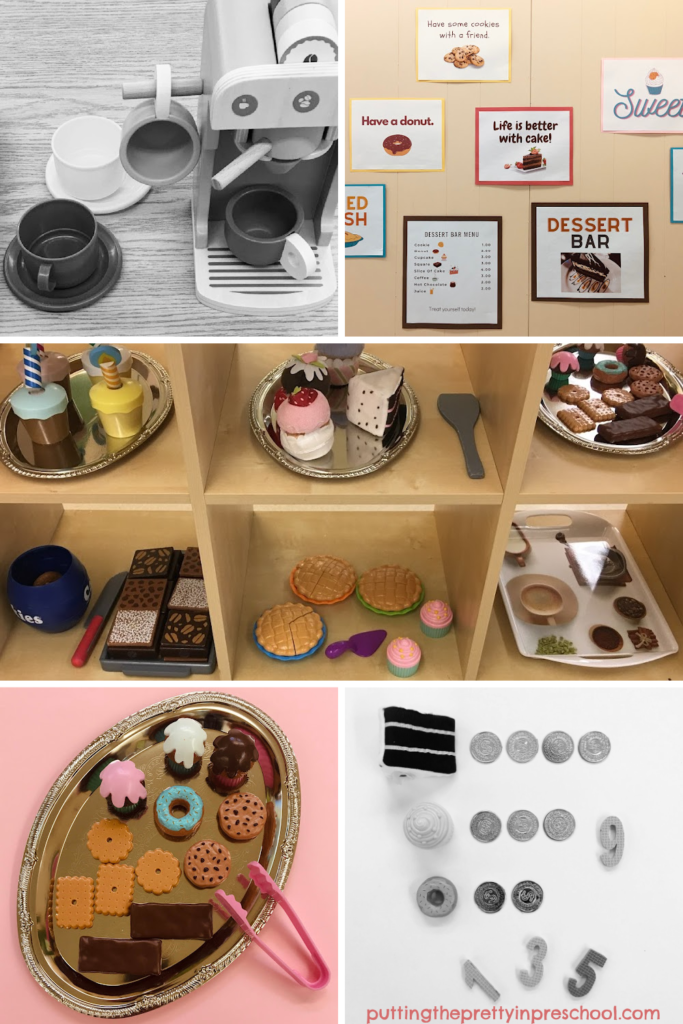 _______
This dessert bar play center is bound to be a hit with your little learners. Just a few supplies provide many opportunities for vibrant learning through play. Start out with economical play food, such as dollar store cupcake and cake sets. The selection of desserts need not be elaborate…children will love the center no matter how big or small it is.
_____
Related: Winter Wonderland Tablescape
_____
_____
You may also like: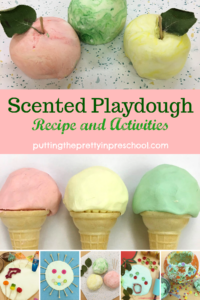 _______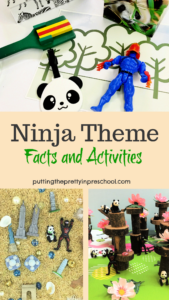 _______
Don't forget to share this post on Pinterest or your favorite social media channel. Sharing is caring!
_______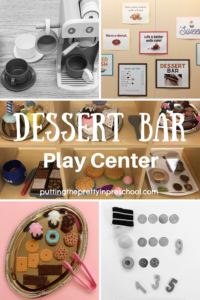 _______
© Annette Kaminsky May 8, 2022
_______
Follow me on social media for more ideas: