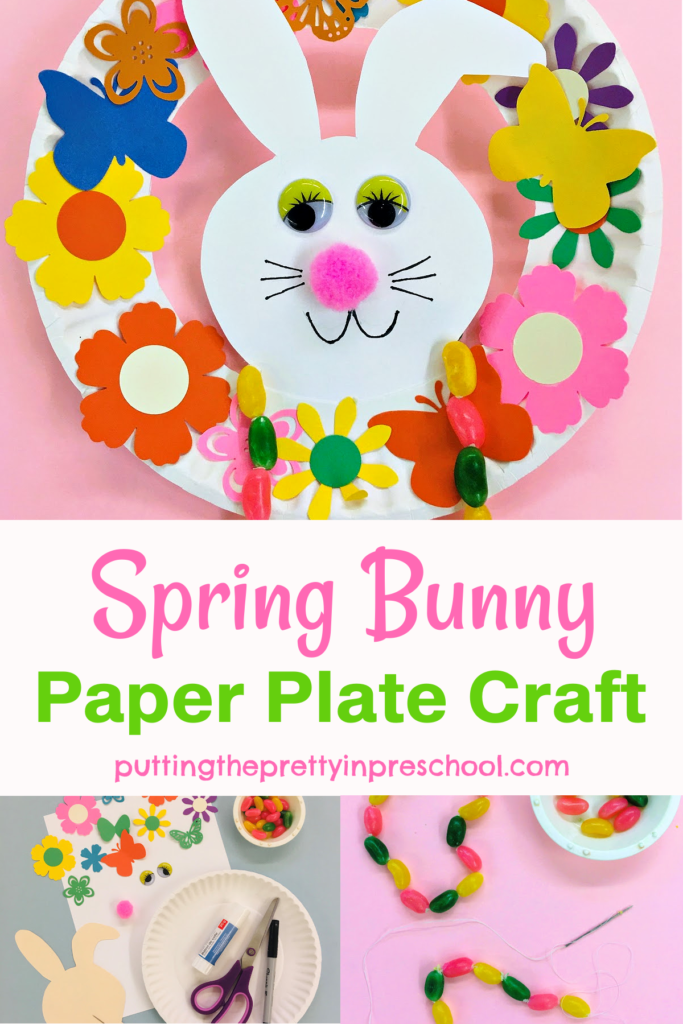 _______
Here's a simple spring bunny wreath craft that's perfect for the Easter season, but also celebrates spring. Along with a bunny, flowers, and butterflies, it incorporates jelly beans, fitting for National Jelly Bean Day!
_______
Supplies To Collect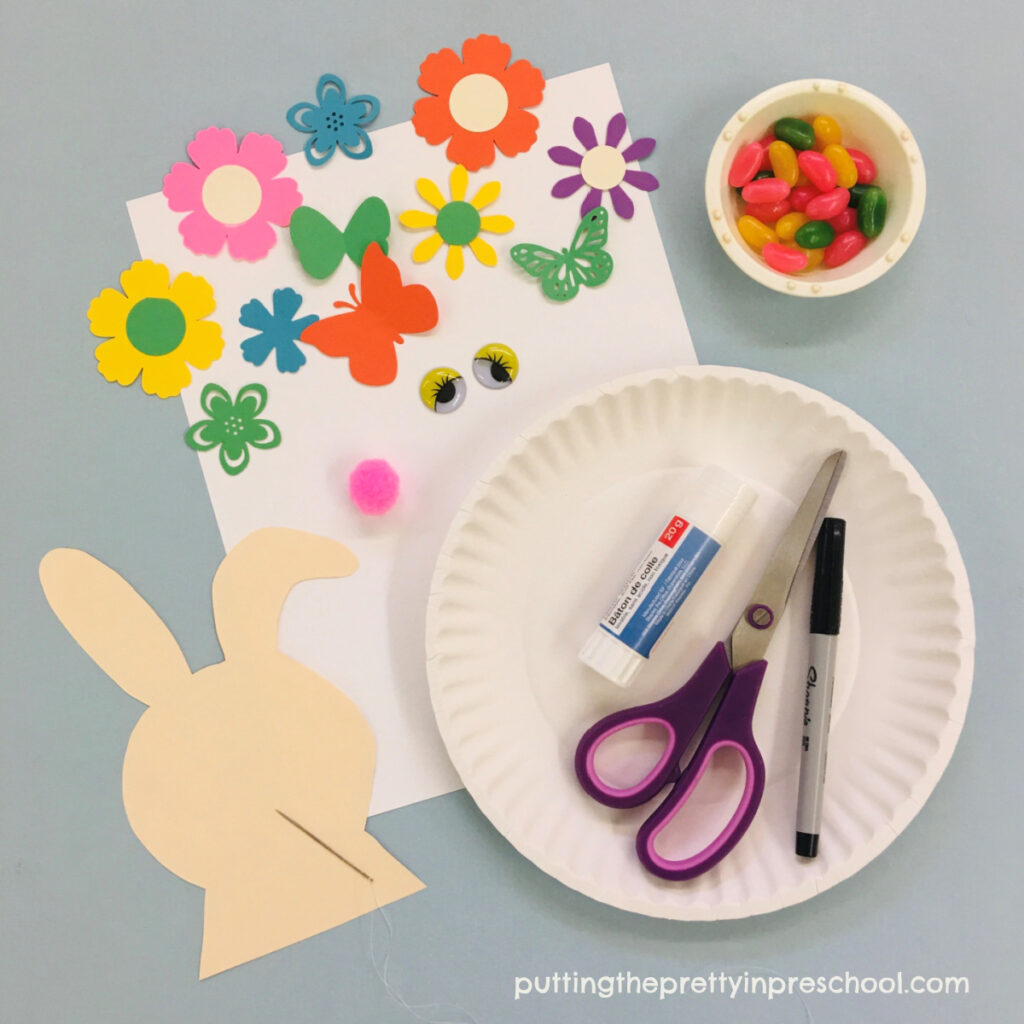 _______
Follow me on Pinterest for more ideas.
_______
For this sweet, floral craft project, gather the following:
white paper plate
cardstock in spring colors
flower, butterfly, and circle paper punches
white or tan cardstock
pink pompom
wiggly eyes
needle and thread
jelly beans
glue stick
white glue or glue gun
scissors
thin black felt pen
_______
Making The Spring Bunny Wreath Craft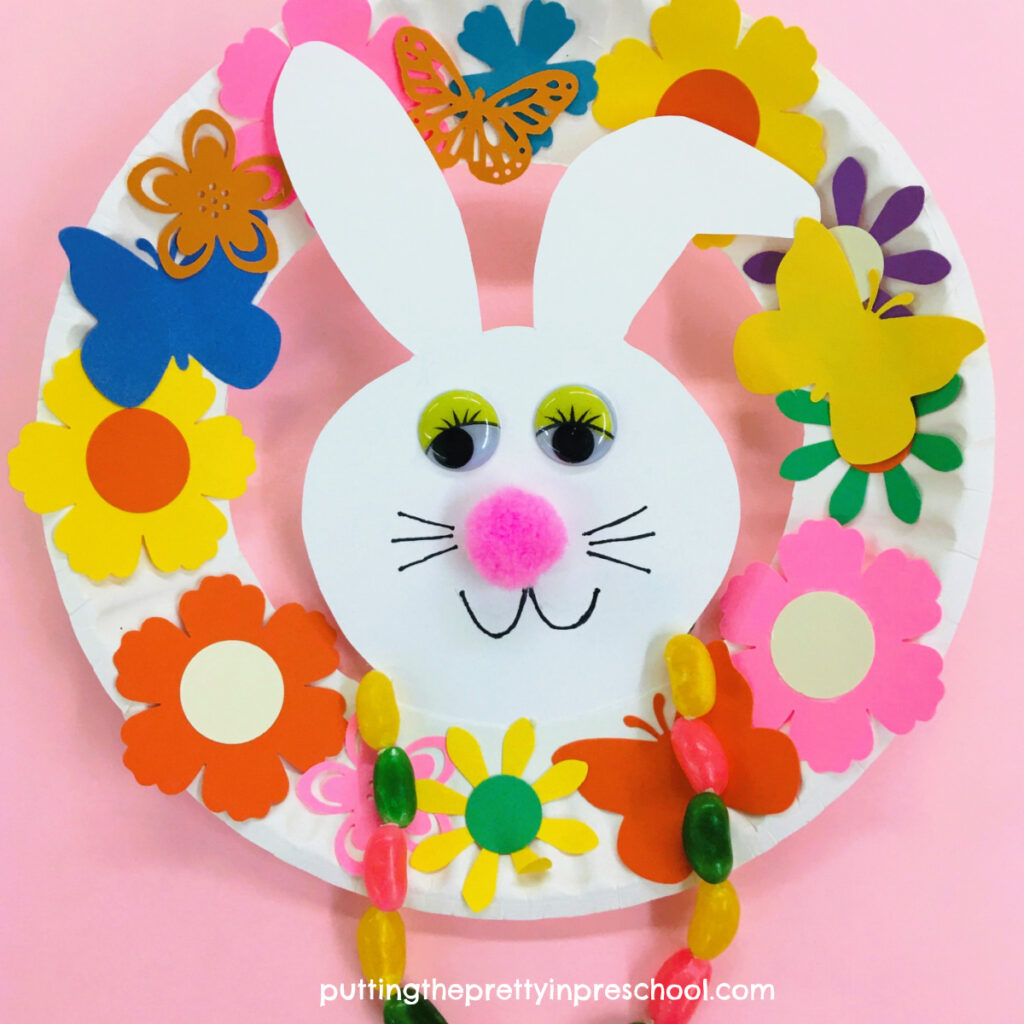 _______
First, cut the center from a paper plate.
Next, punch flowers, butterflies, and circles from spring-colored cardstock. Using a glue stick, adhere contrasting circle centers to some of the flowers.
Then glue butterflies and flowers around the paper plate rim.
Trace and cut a bunny head from white or tan cardstock. (A white bunny is perfect for Easter, but a grey or brown one will take the craft into spring.) Download this free template if desired.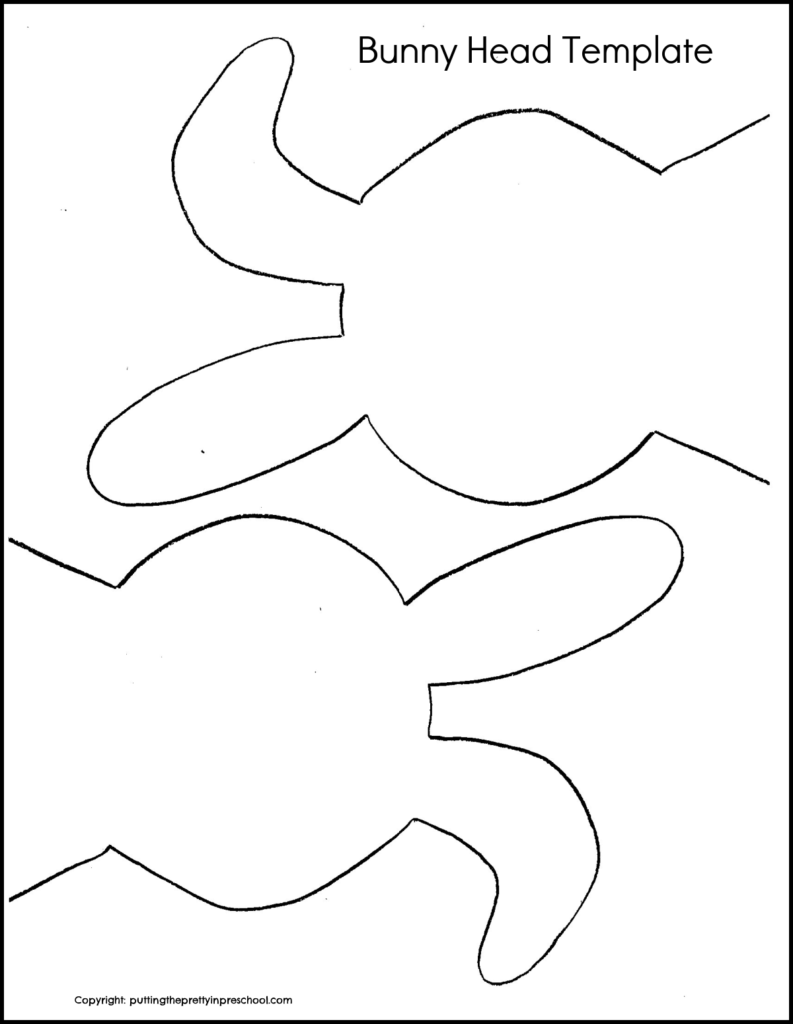 _______
This printable is for individual or one classroom use only.
_______
Then draw two curved lines for the bunny mouth, and add whiskers.
Afterward, glue on the wiggly eyes and a pink pompom nose.
Lastly, adhere the paper bunny to the bottom back of the wreath using white glue or a glue gun.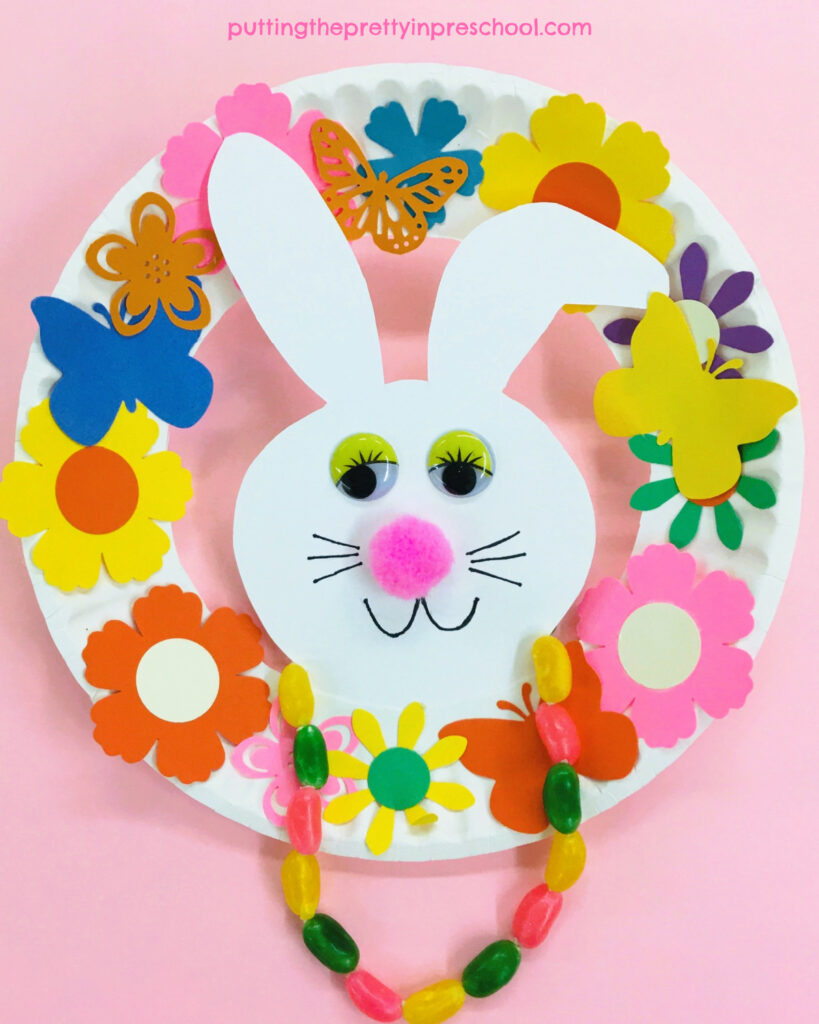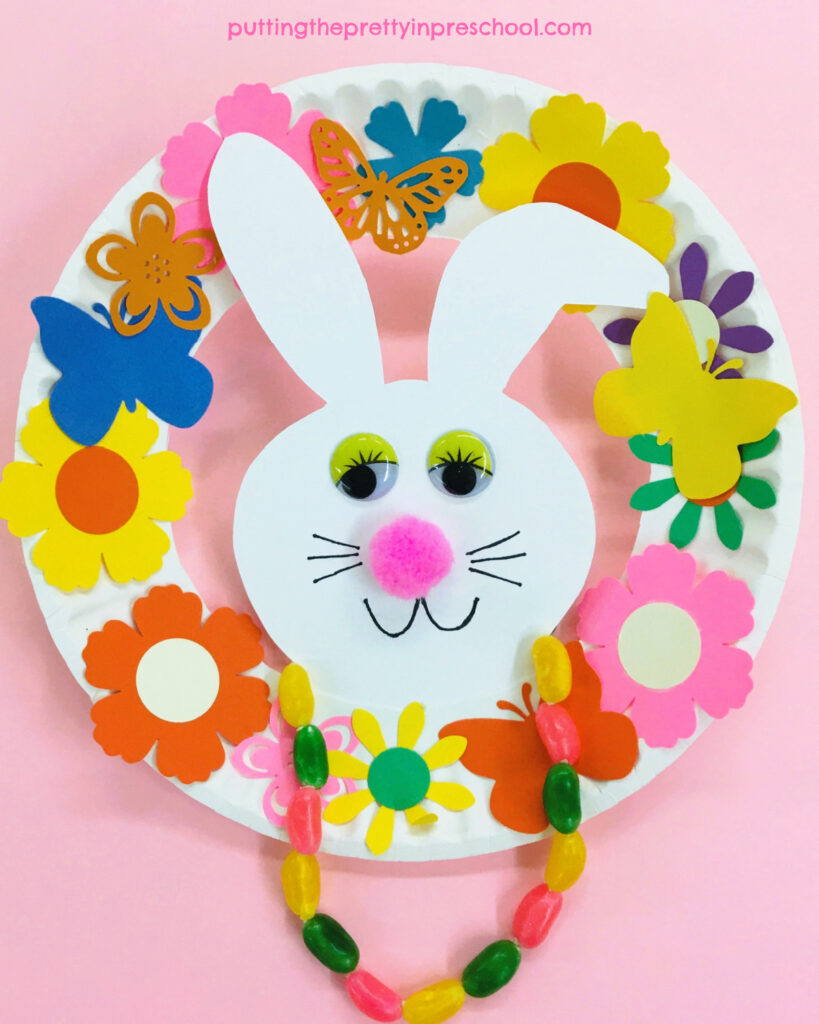 _______
Adding The Jelly Bean Necklace
For a unique crafting experience, make a colorful and tasty jelly bean necklace for the bunny:
Pull a long piece of thread through a sturdy sewing needle.
Thread on jelly beans in a pattern of choice, or add them randomly.
Tie off the ends of the thread when the necklace is the desired length.
String the necklace around the bunny's neck.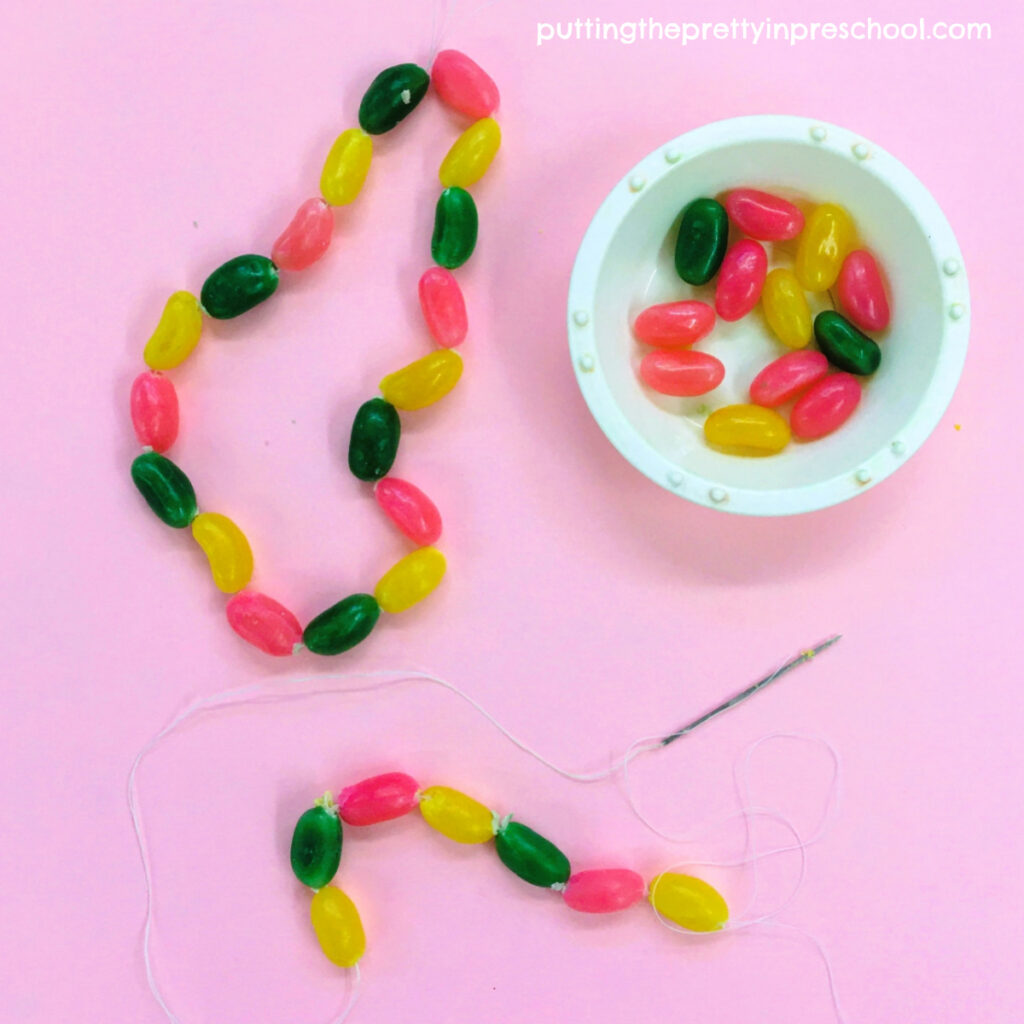 _______
Tip: For young children, the necklace could be prepared in advance. Or little learners could dictate which color jellybeans to thread on a necklace as you make one for them.
_______
Making this jelly bean necklace was easier than I thought it would be. I was sure that I would poke my fingers more than once. But thankfully I didn't!
_______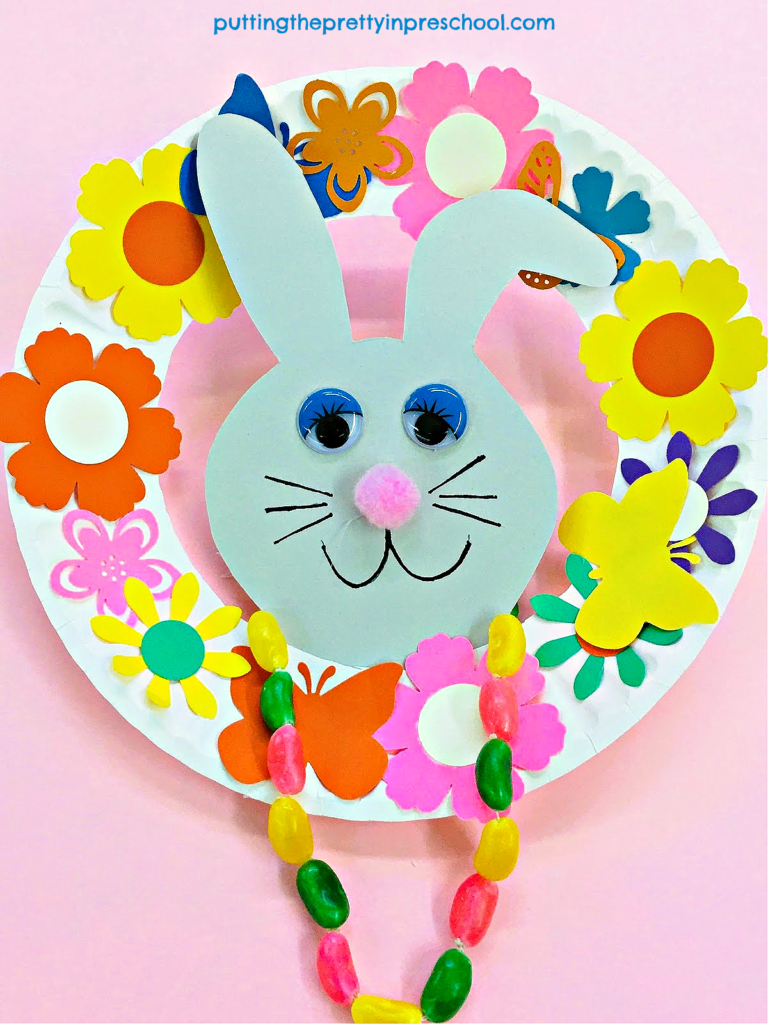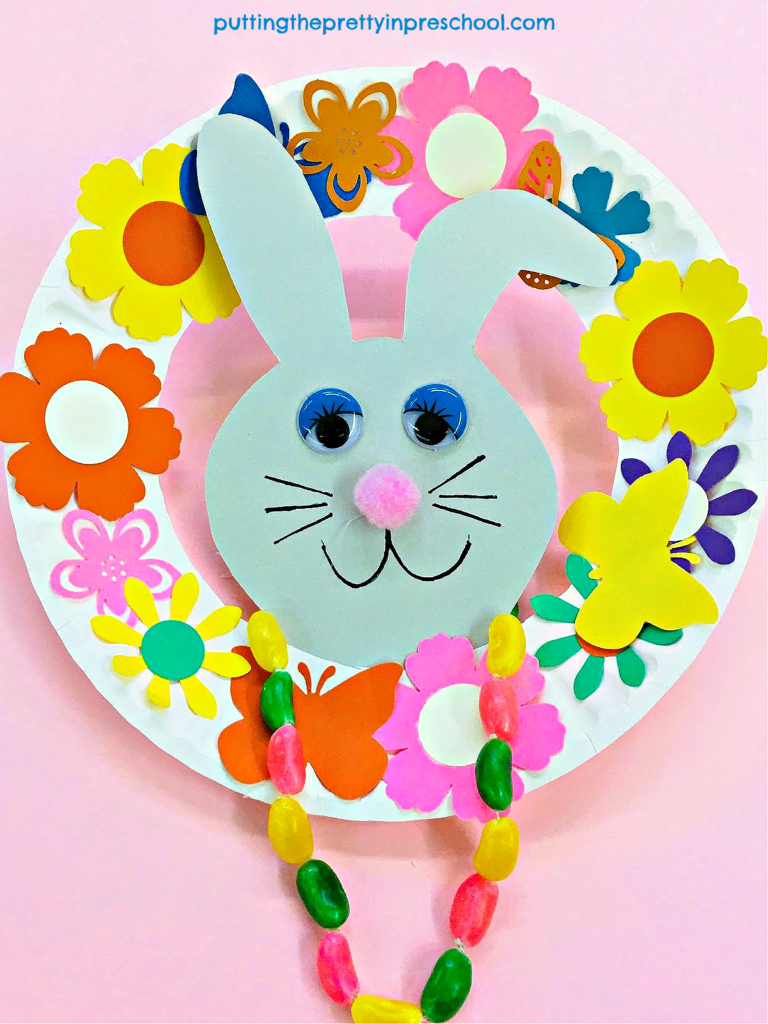 _______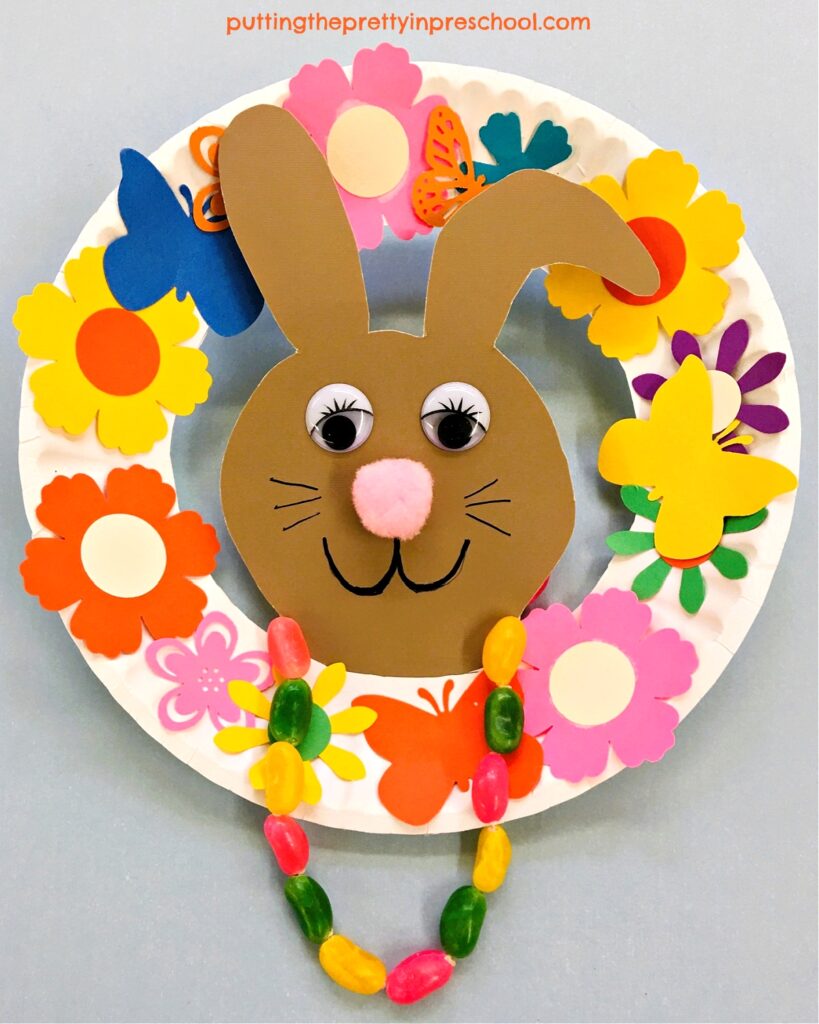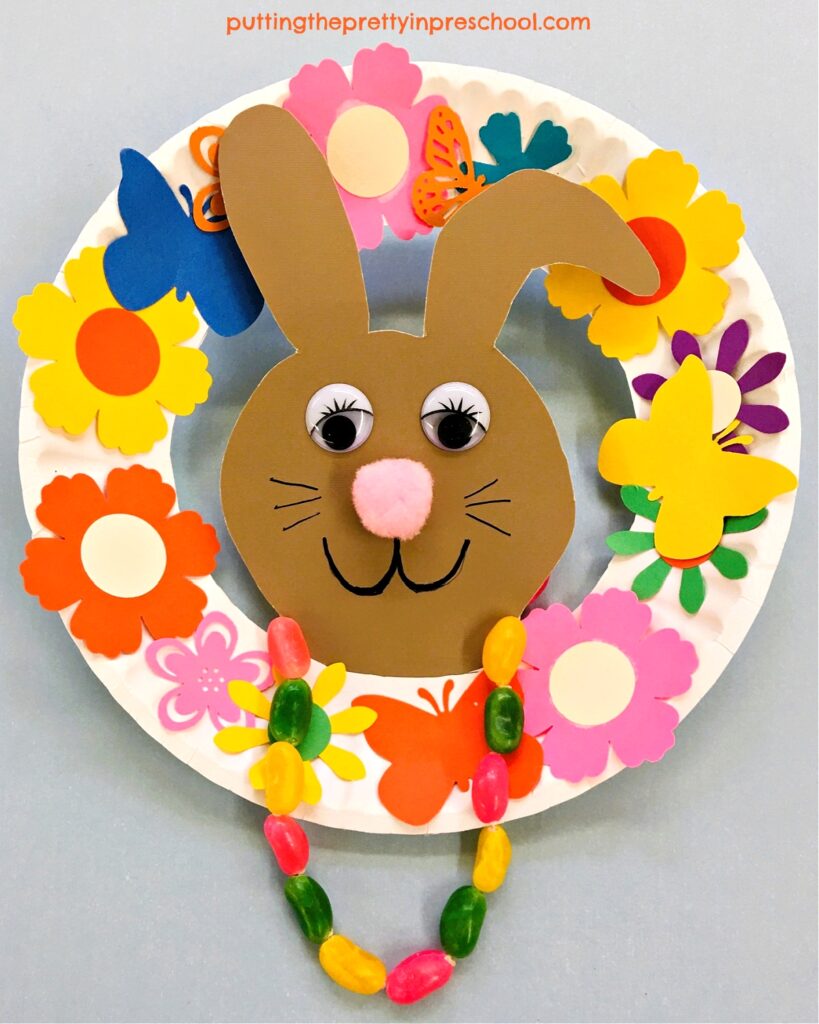 _______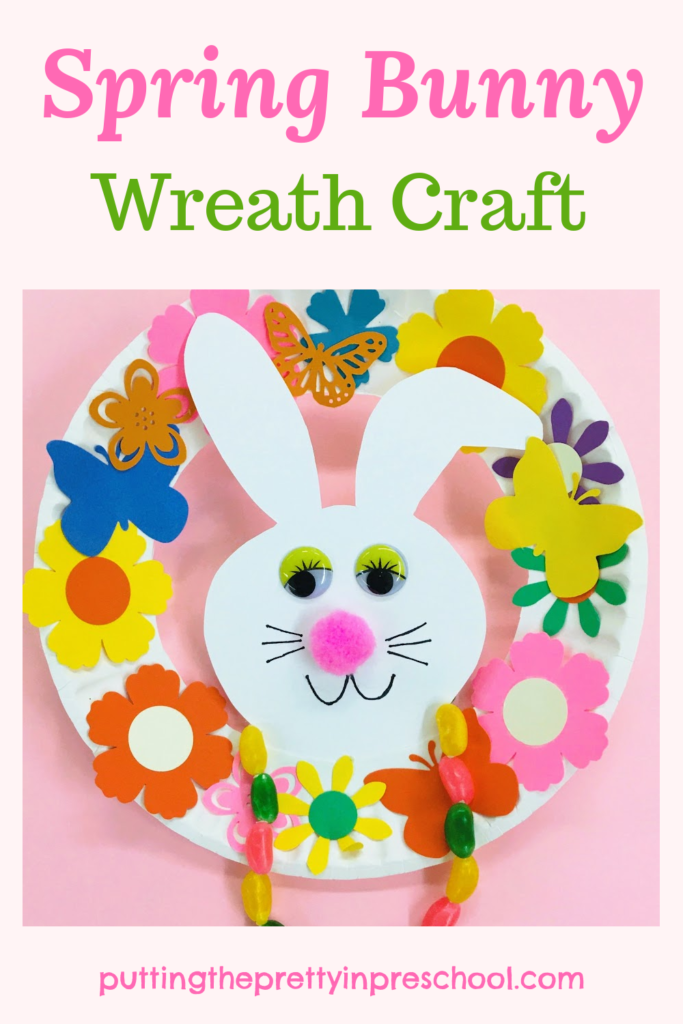 _______
Related: Jelly Bean Theme
_______
The spring colors in the wreath are so welcome at a time of year when some days are bright and sunny, but others are grey and overcast. And I'm so ready for flowers and butterflies since we've had more than our share of snow this year!
_______
[Read more…]

about Spring Bunny Wreath Craft