Here are three easy Easter transient art activities using egg, chick, and bunny designs as a base. They'll add color and style to any Easter or spring theme.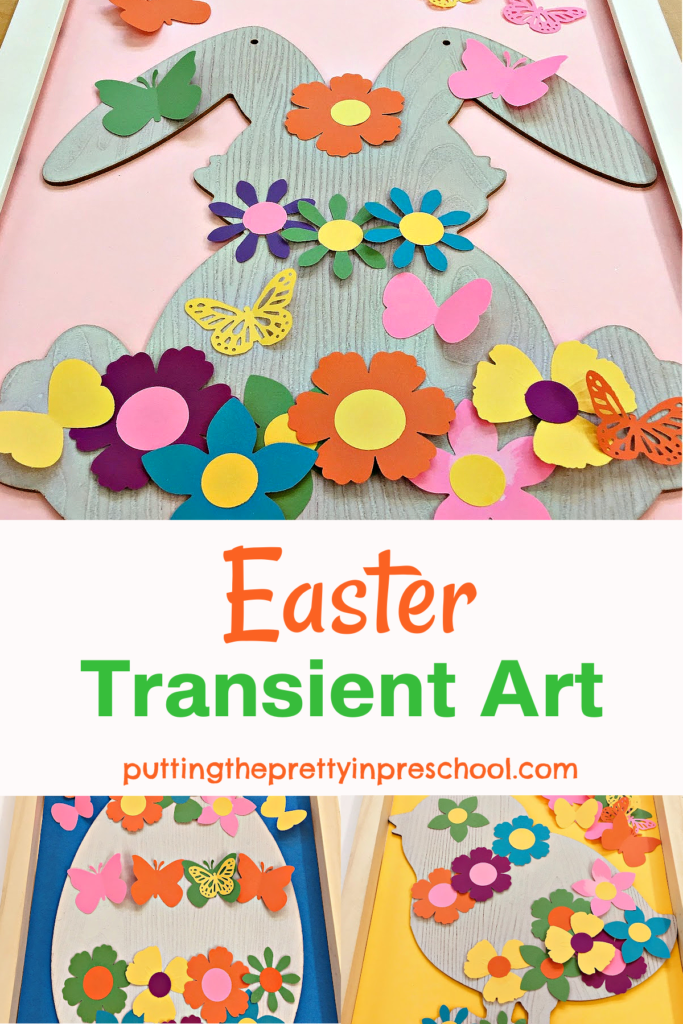 _______
What Is Transient Art?
Transient art is non-permanent art using craft materials and/or loose parts. It is open-ended and process-oriented. The art can be designed and redesigned by the same child, or by different children. It allows children to be creative in a non-threatening environment.
_______
Follow me on Pinterest for more early learning ideas.
_______
Supplies To Collect
Gather the following for these Easter transient art activities:
wood canvas boards
wall art frames
undecorated wood bunny, chick, and egg plaques
circle, flower, and butterfly paper punches
turquoise, green, yellow, orange, pink, and purple cardstock paper
12-inch x 18-inch yellow, pink, and blue construction paper
glue stick
scissors
pencil
_______
The Easter Transient Art Process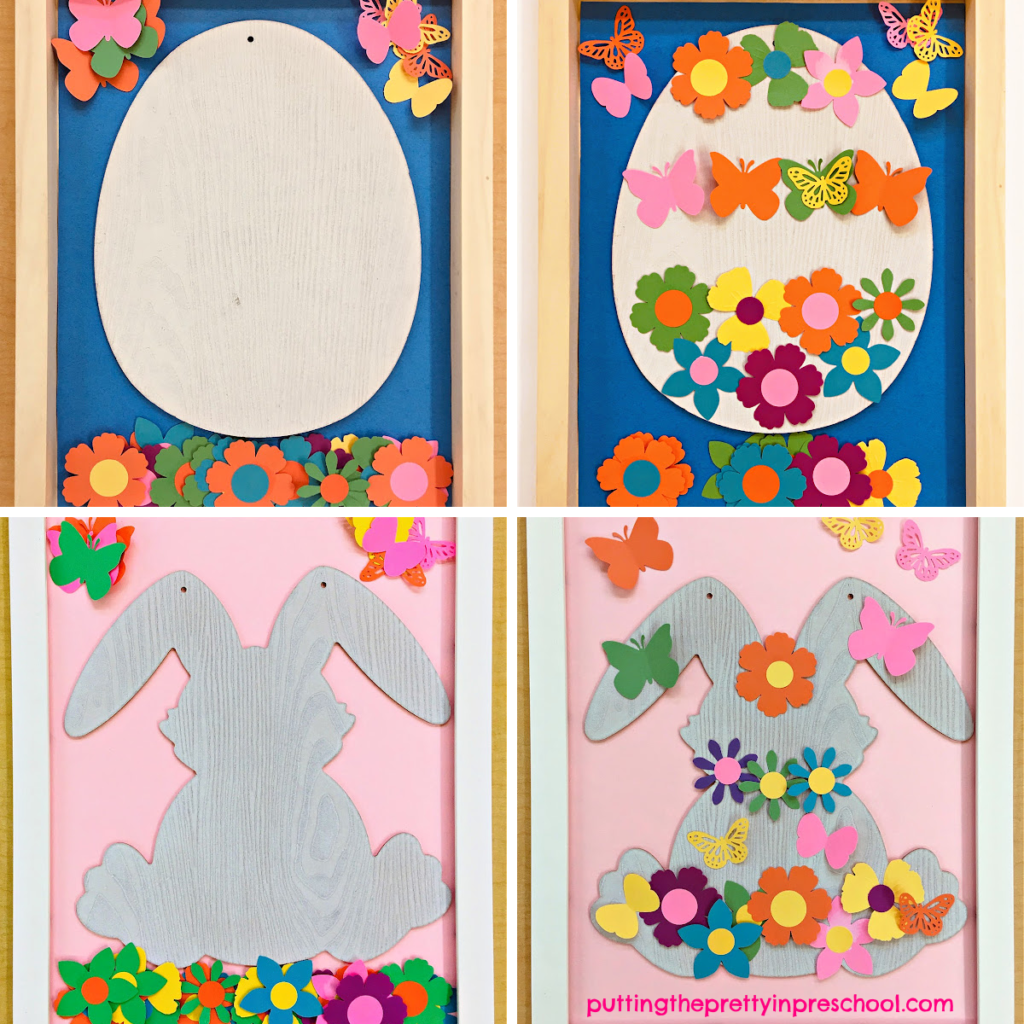 _______
First, select inexpensive unfinished wood plaques with an Easter or spring theme. The bunny, egg, and chick plaques featured here were purchased at a Dollar store. I was originally looking for just a bunny, but was excited to happen upon all three designs!
Next, pick wooden canvas boards and/or wall art frames that are slightly bigger than the plaques.
Then cut 12-inch x 18-inch construction paper in colors of choice to fit inside the frames or canvas board backs.
Punch out flowers and butterflies from spring-colored cardstock. Punch circles and glue contrasting colored ones to the flower centers.
Lastly, set the plaques on a table in frames or canvases, and add the paper punched shapes.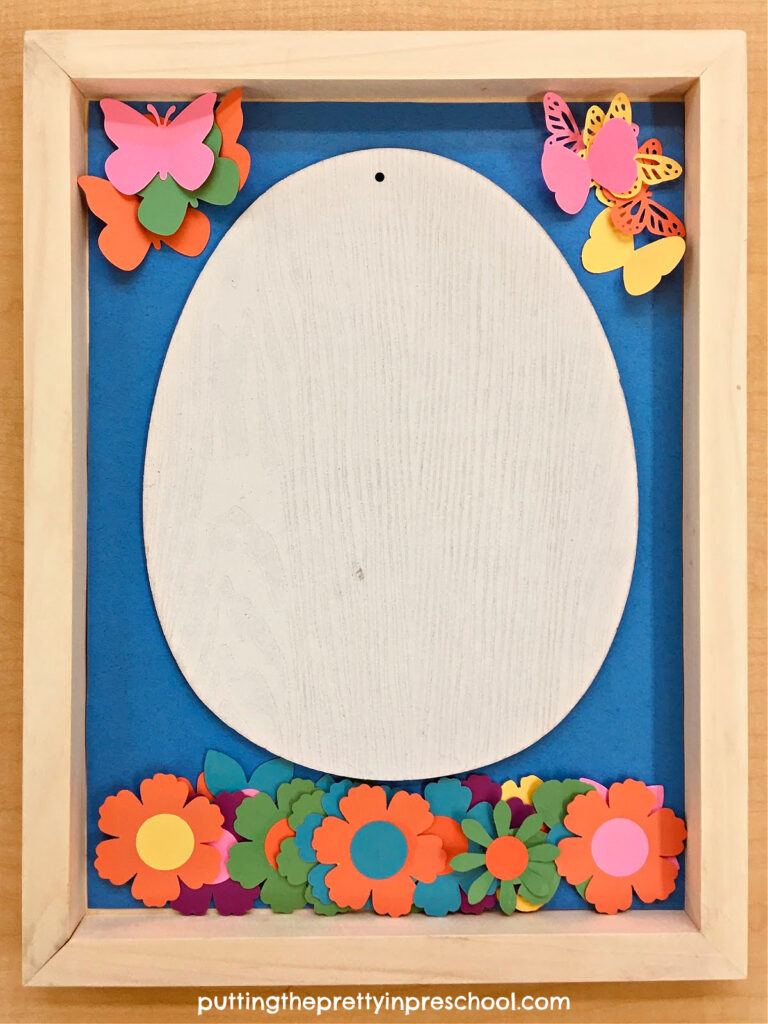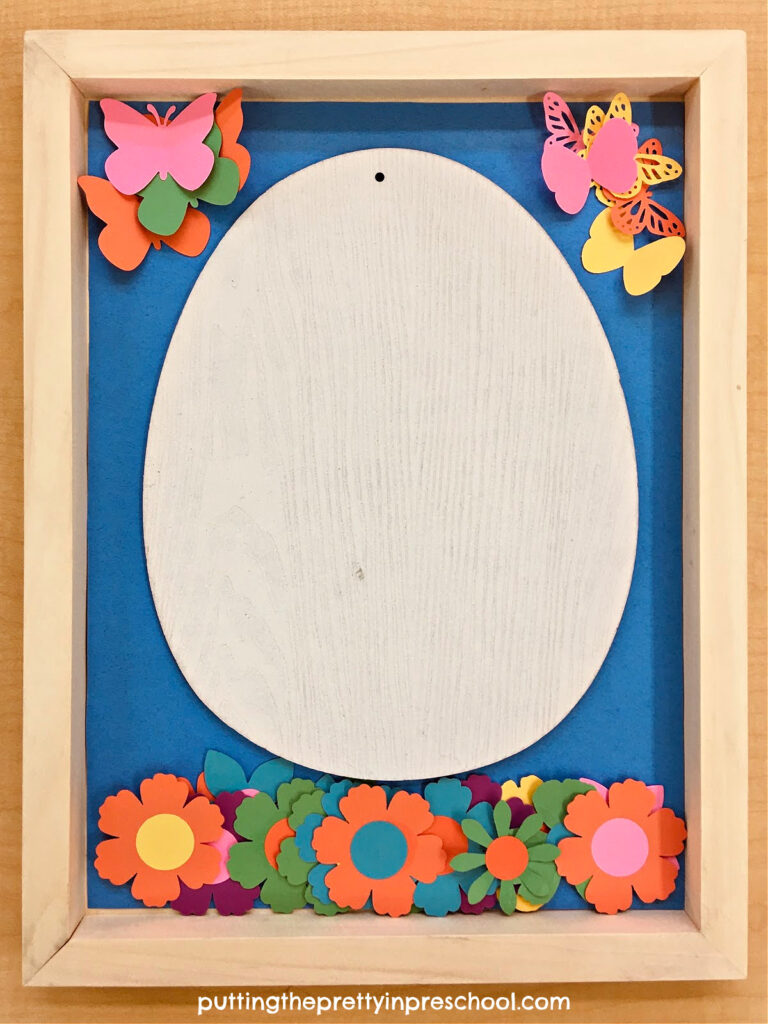 _______
Invite children to pick an egg, chick, or bunny design to decorate with paper shapes.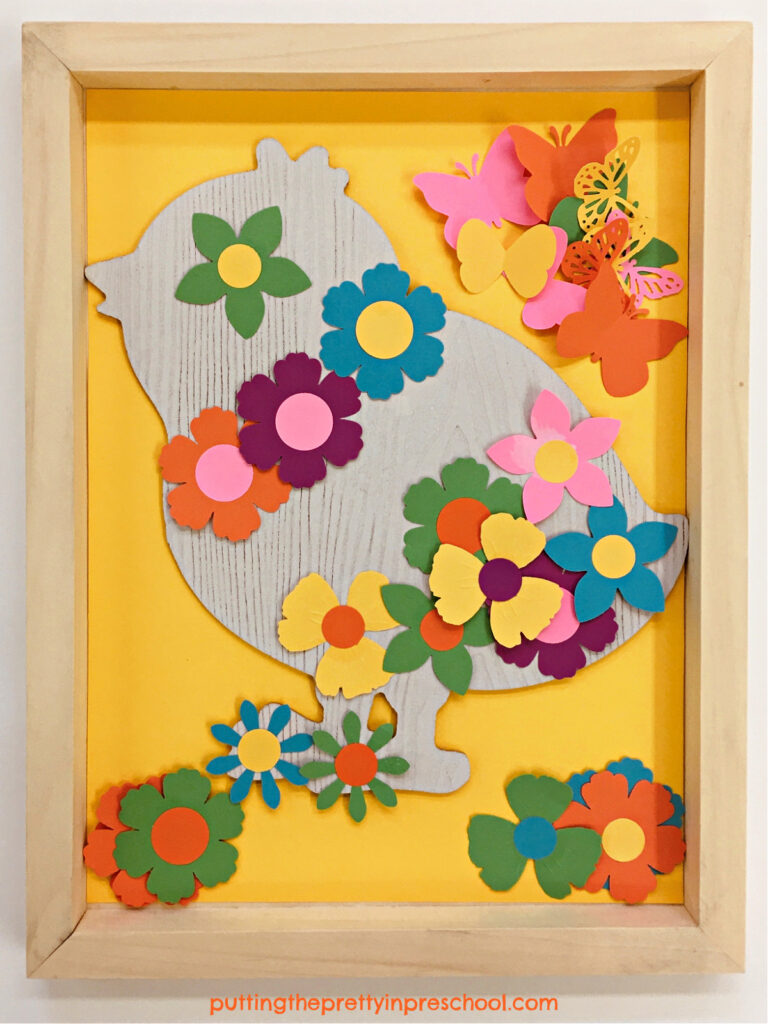 _______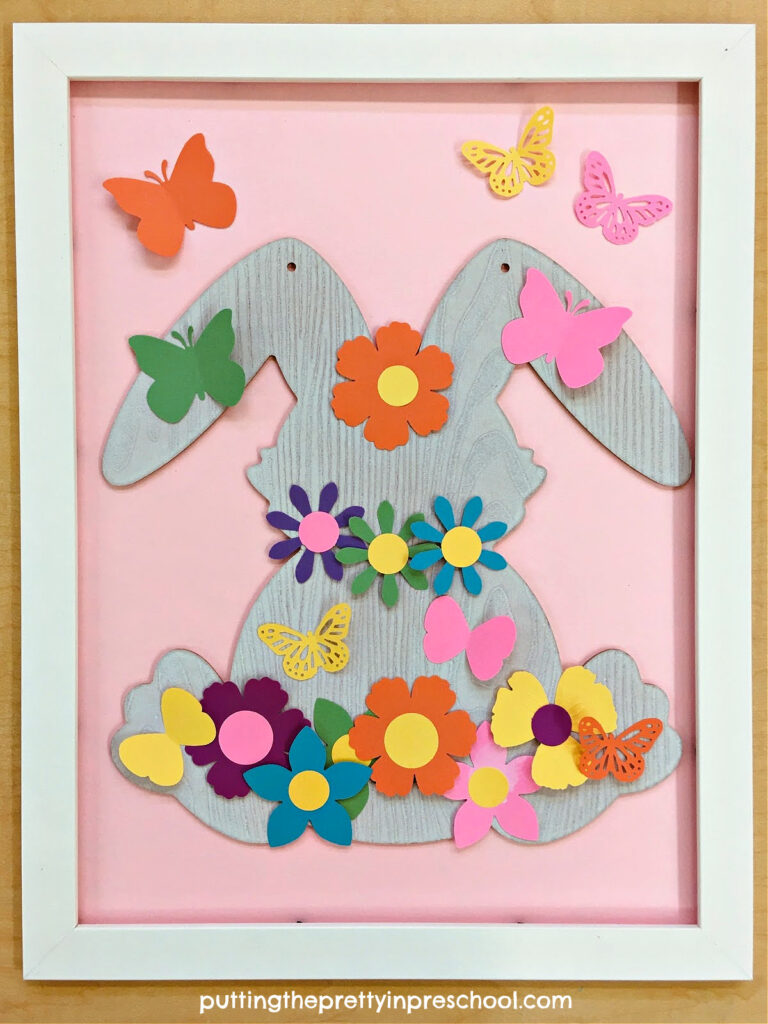 _______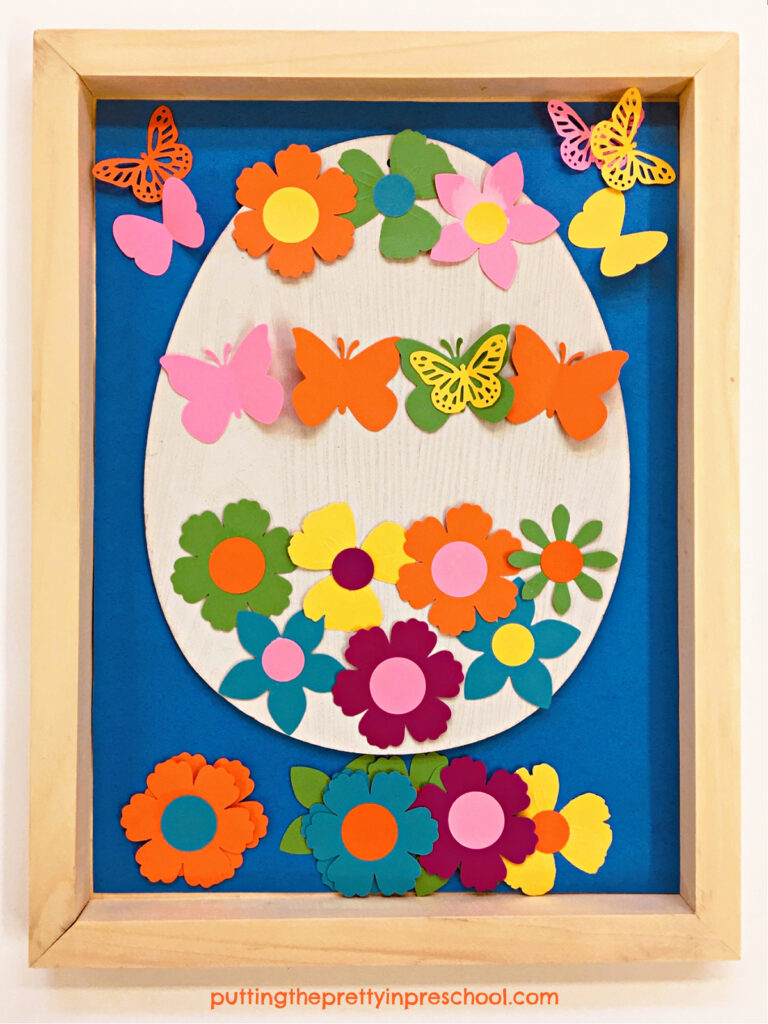 _______
Tips:
For an economical alternative, a homemade cardstock frame can be used instead of the canvas board or art frames.
And die cut, foam, and felt craft supply butterflies and flowers can be substituted for paper punched ones.
_______
Permanent Art Projects
After children have had a chance to create transient art projects, they may wish to complete a finished work. White glue could be used to adhere the flowers and butterflies to the plaques. Or you could offer cardstock bunnies, chicks, and eggs as templates.
_______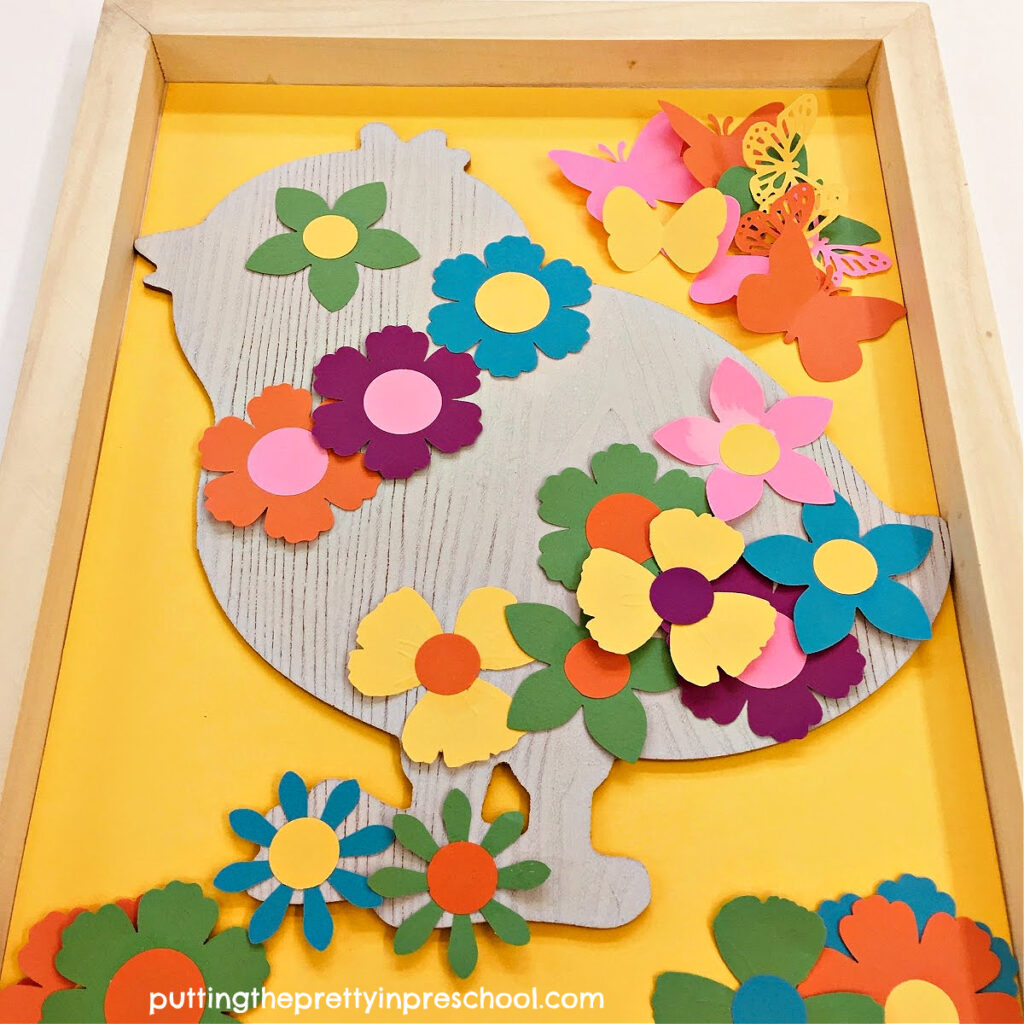 _______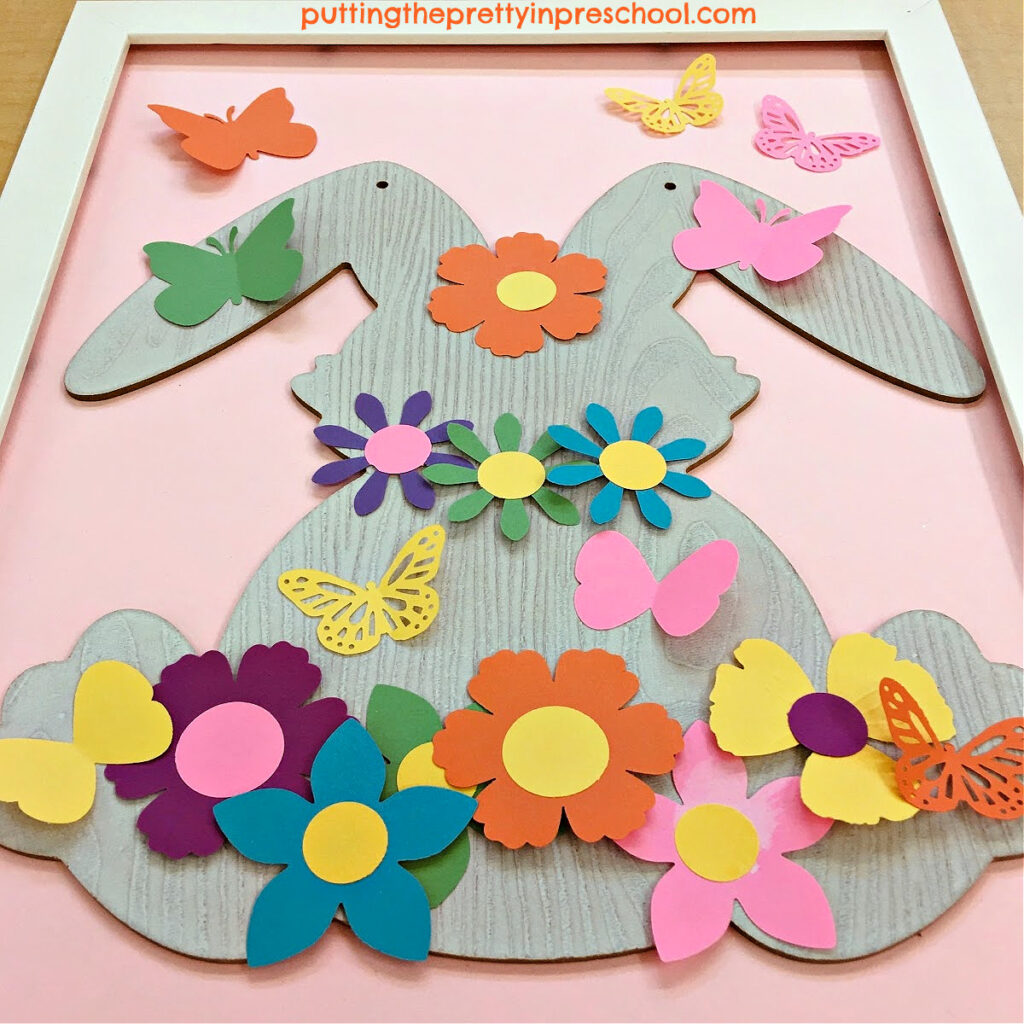 _______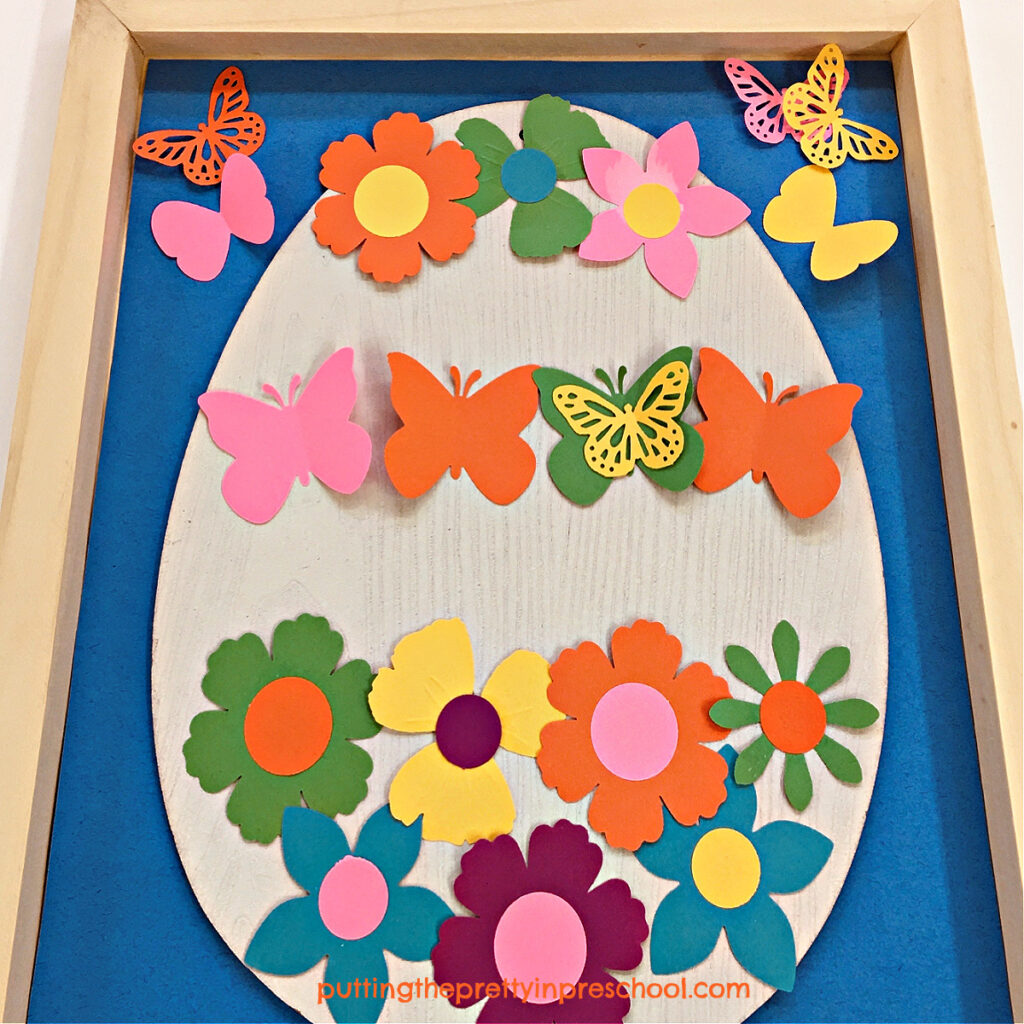 _______
Related: Spring Bunny Canvas Art
_______
_______
You may also like: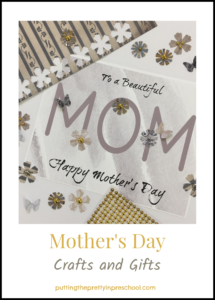 _______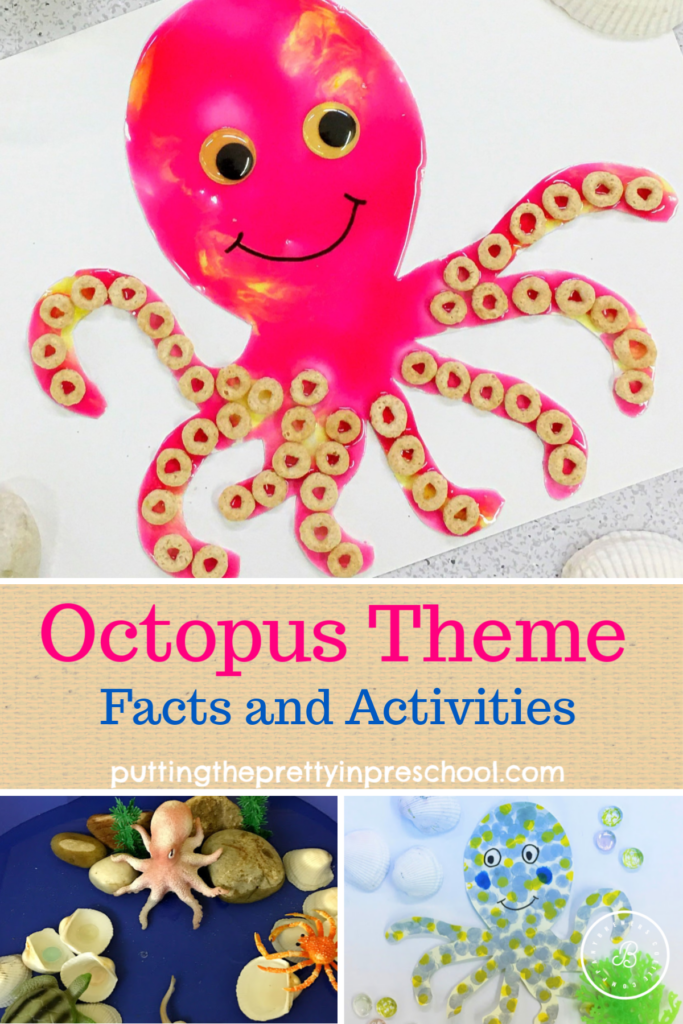 _______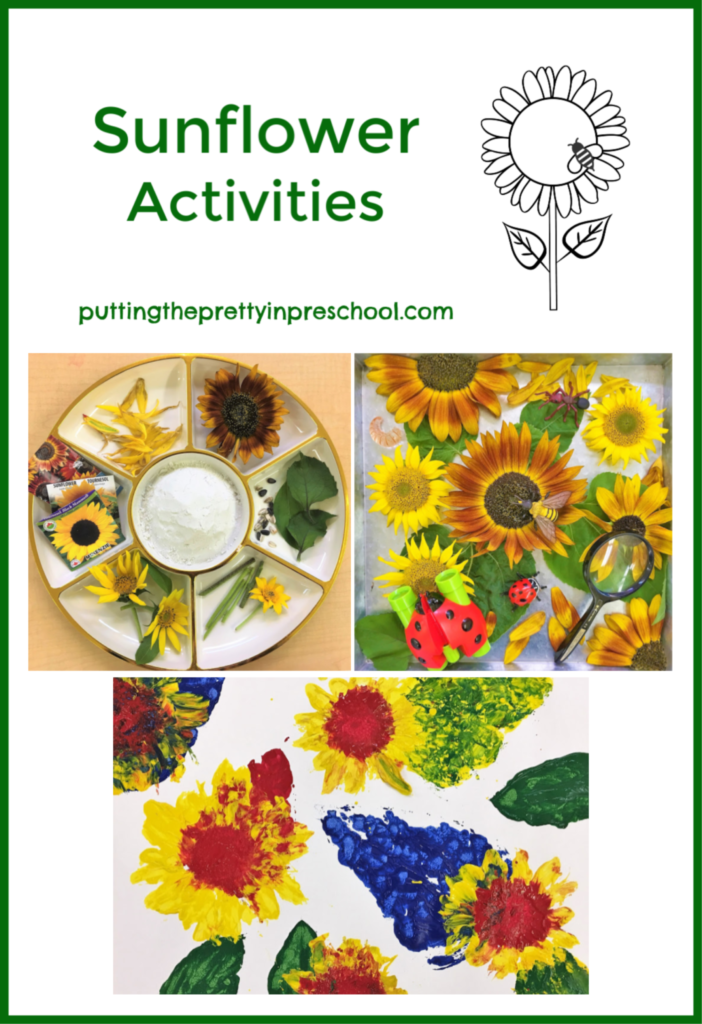 _______
Don't forget to share this post on Pinterest or your favorite social media channel. Sharing is caring!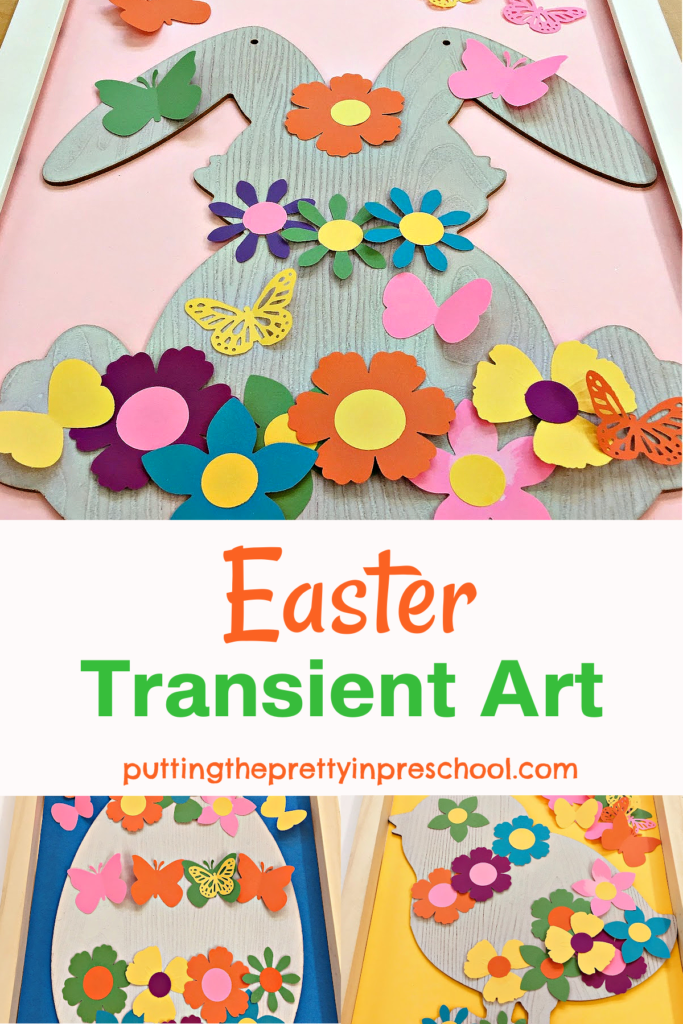 _______
© Annette Kaminsky April 17, 2022
_______
Follow me on social media for more ideas: