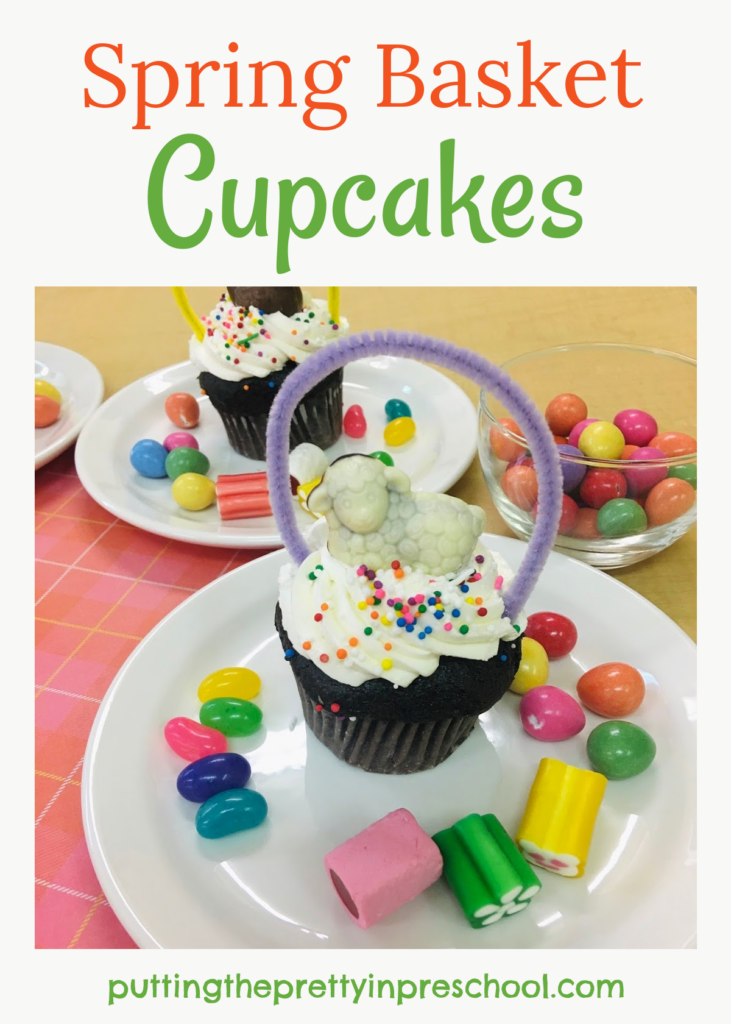 _______
These spring basket cupcakes are a fancier version of treats served at my preschool Easter parties at the end of March.
This Easter I was short on time to fit in all the activities, which needed to be completed before schools were off for spring break. Putting together ready-made treats to make our Easter party snack feel a little more festive and fun felt like a good choice.
The children loved the fancied-up cupcake snacks, and I know these will go over well in any group.
_______
Supplies To Collect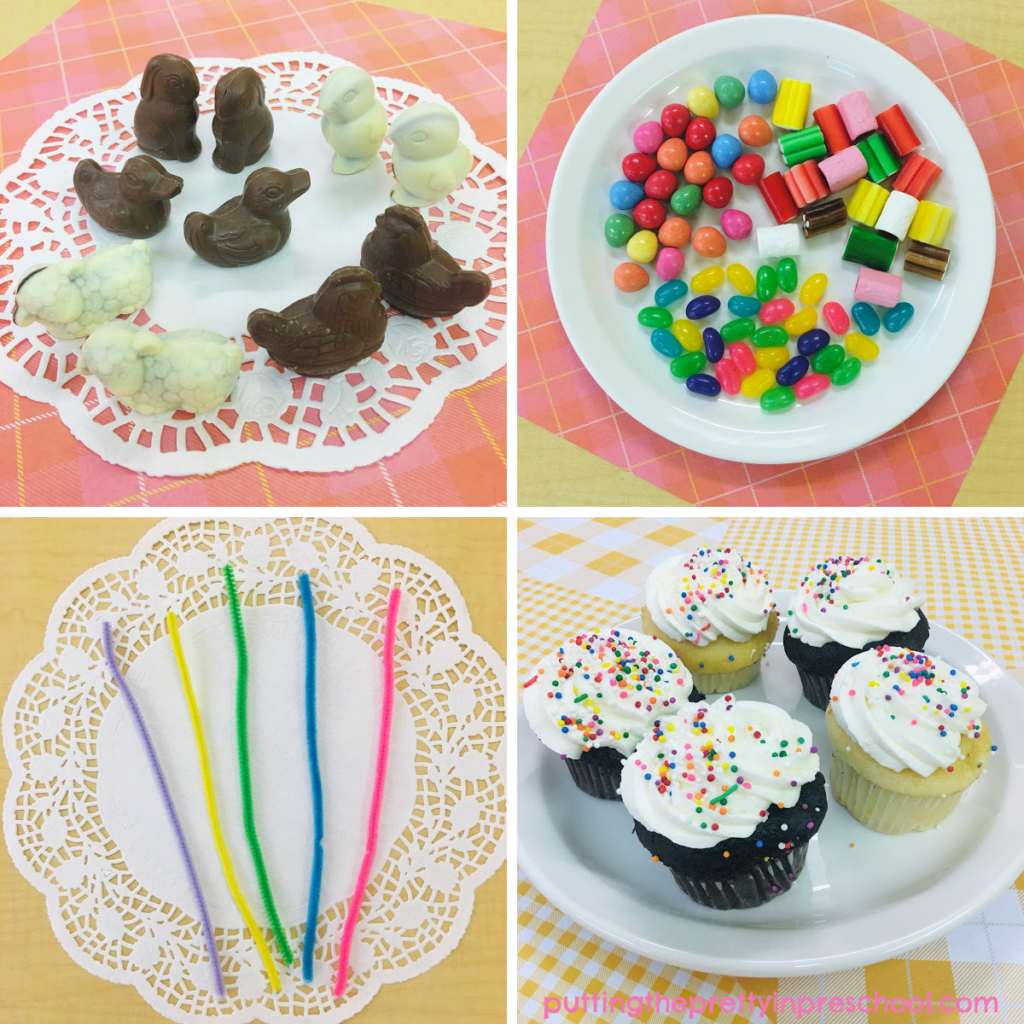 _______
cupcakes with icing and sprinkles
chocolate bunnies and other animal characters
candy eggs
jelly beans
festive candies
_______
Making The Spring Basket Cupcakes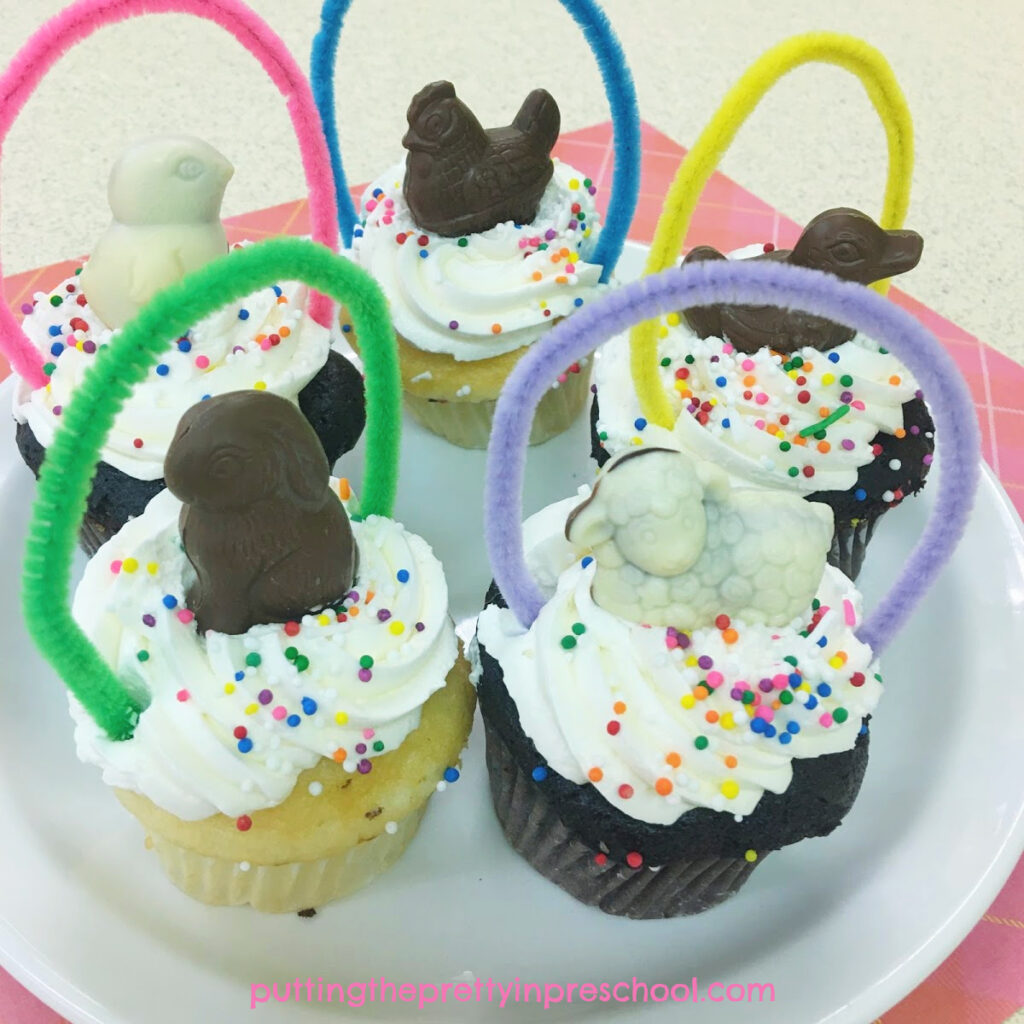 _______
The featured cupcakes are store-bought. If you have time to bake your own, you could use them for this snack idea.
When you've bought or made the cupcakes, just add chocolate bunnies or other spring animal figurines as decorations. We ate all our bunny-topped treats at our parties, so I went looking for more decorative sweets for this post. I lucked out to find bunnies and a set of confectioneries with hens, ducks, and lambs.
Add a pipe cleaner basket handle to each cupcake.
Set the cupcakes on a plate with a few candies and other sweets sprinkled around. Featured are candy-covered chocolate eggs, colorful licorice candies, and spring-colored jellybeans.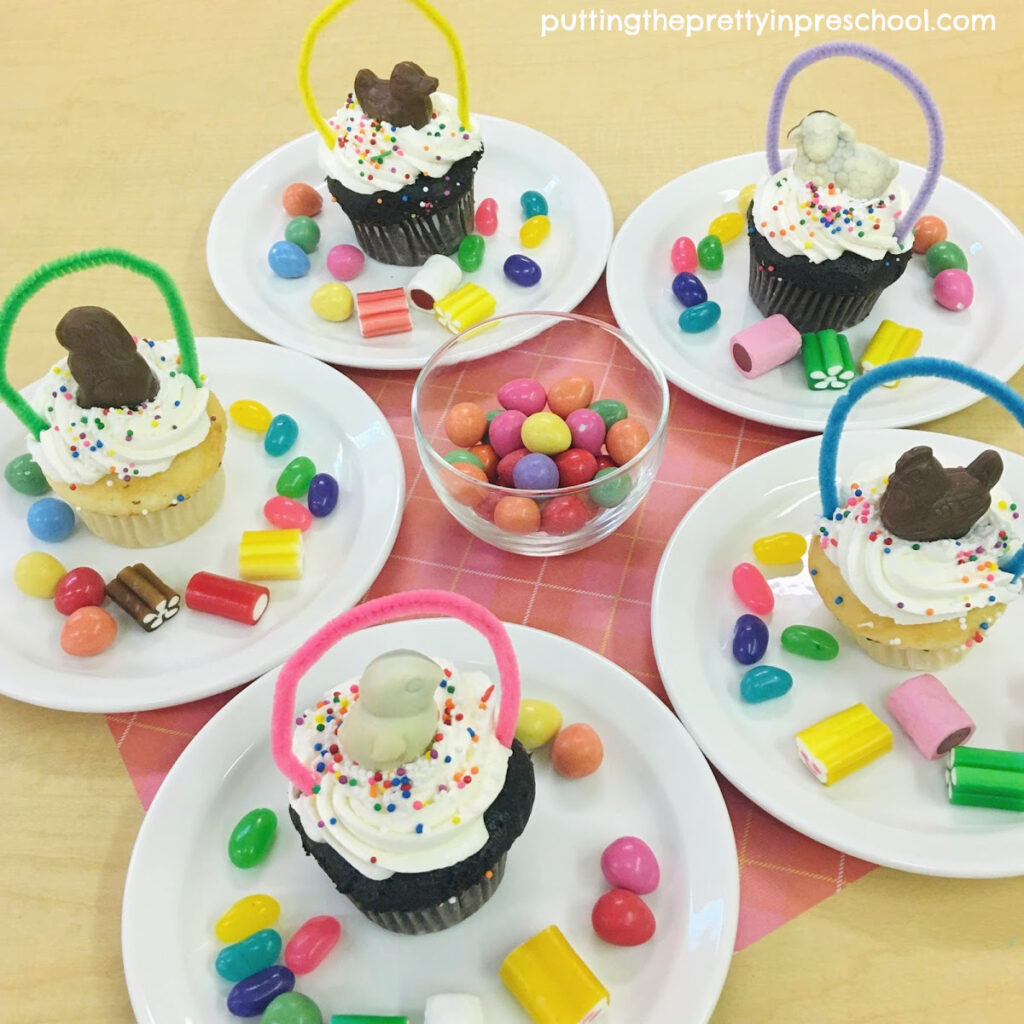 _______
View as a Spring Basket Cupcake Video Tutorial.
_______
The eye-catching cupcake treats are fun to put together. And the exquisite chocolate animal characters take the party snack beyond Easter into the rest of the Spring season.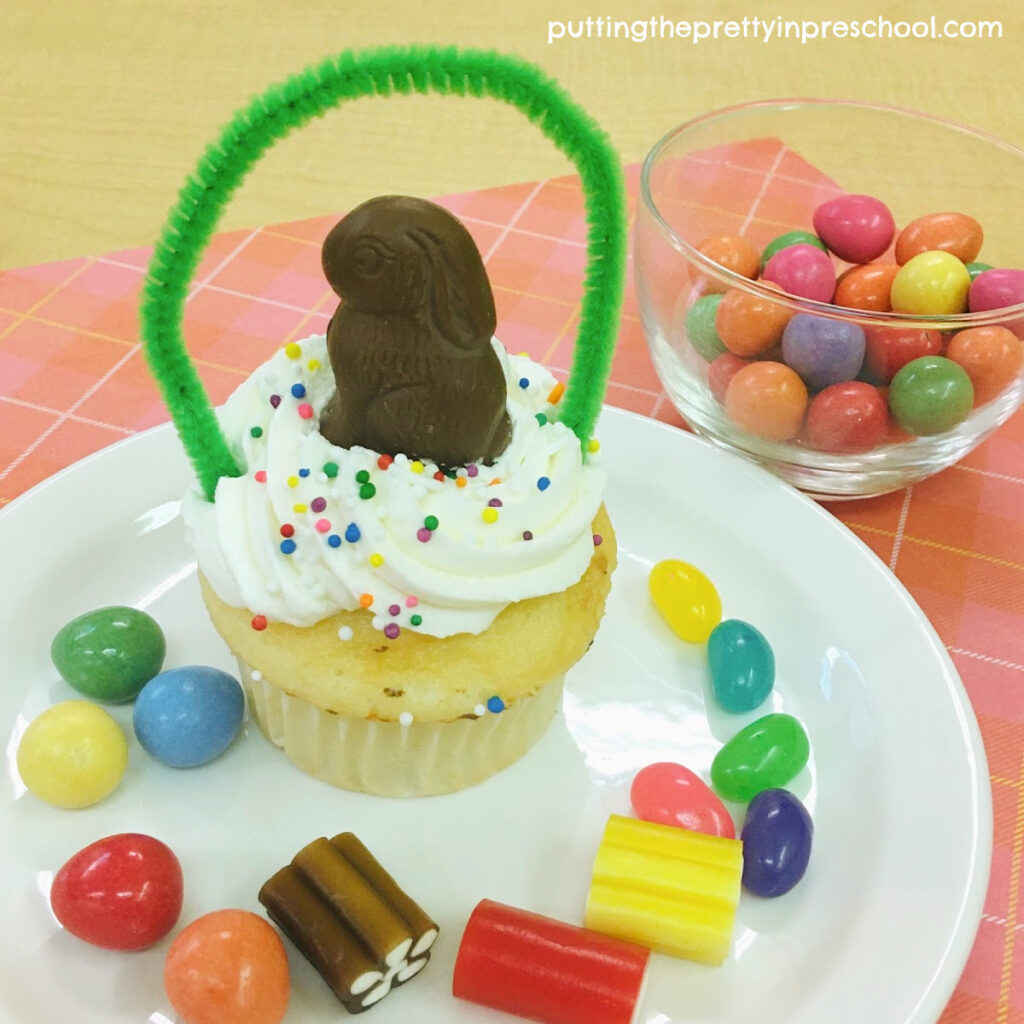 _______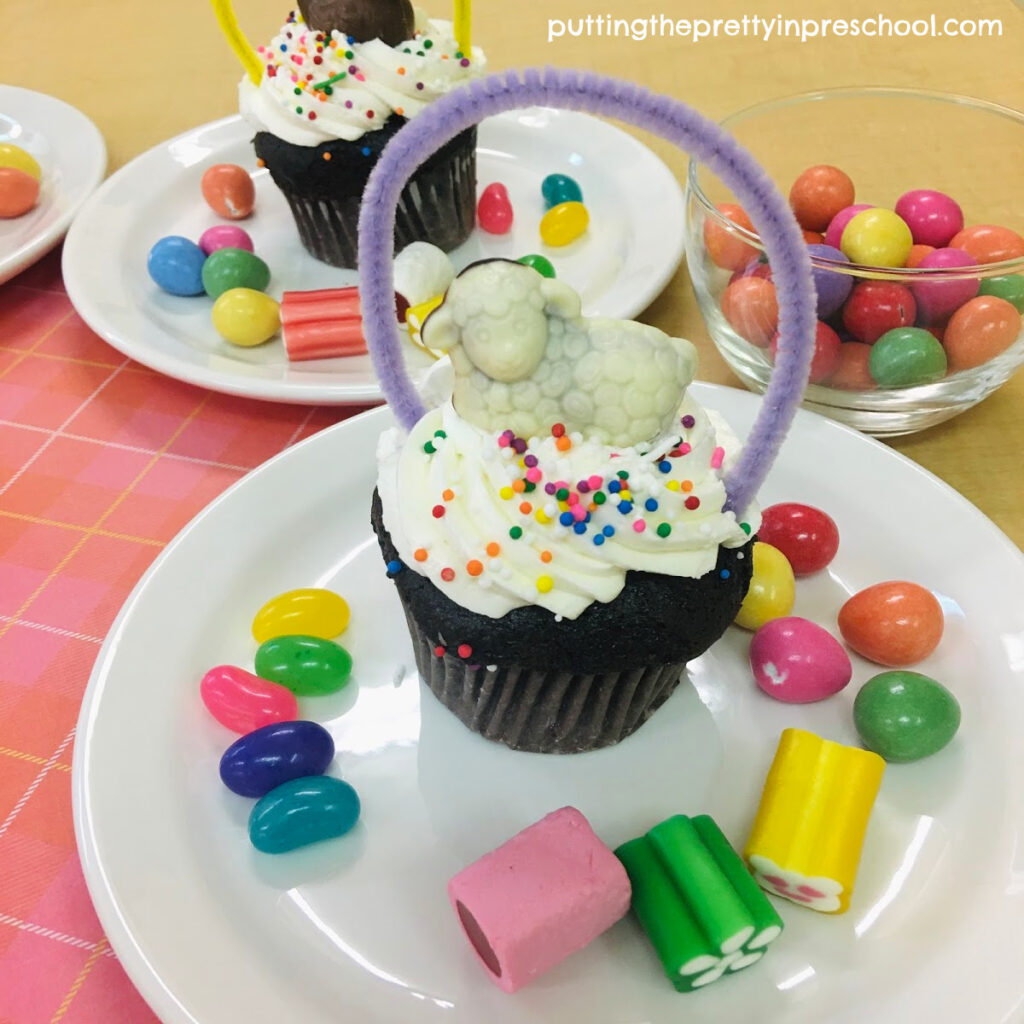 _______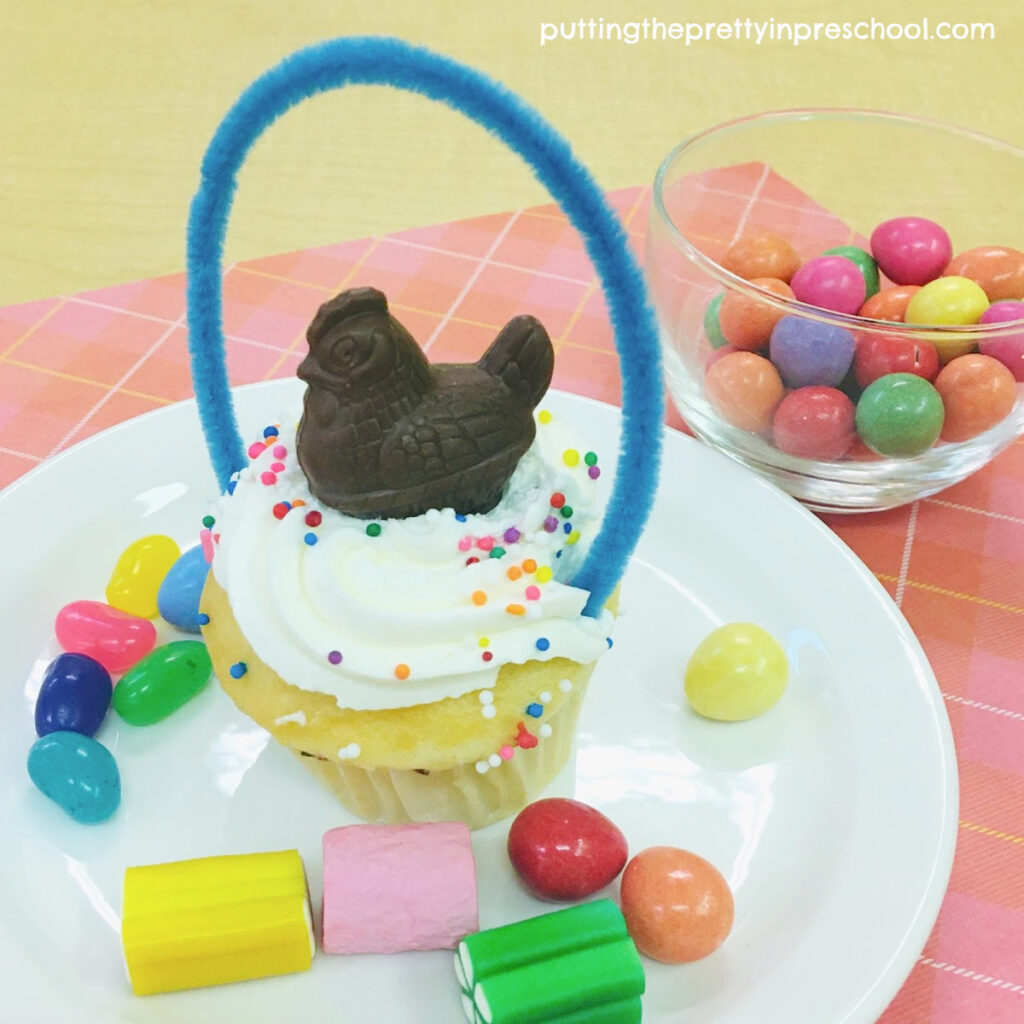 _______
Related: Easter Candy Art
_______
_______
You may also like: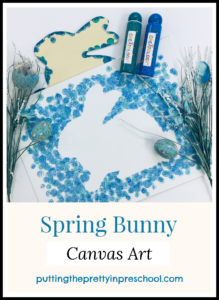 _______
_______
Don't forget to share this post on Pinterest or your favorite social media channel. Sharing is caring!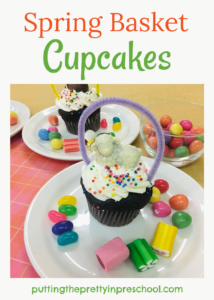 _______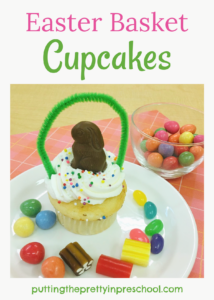 _______
© Annette Kaminsky April 4, 2021
_______
Follow me on social media for more ideas: