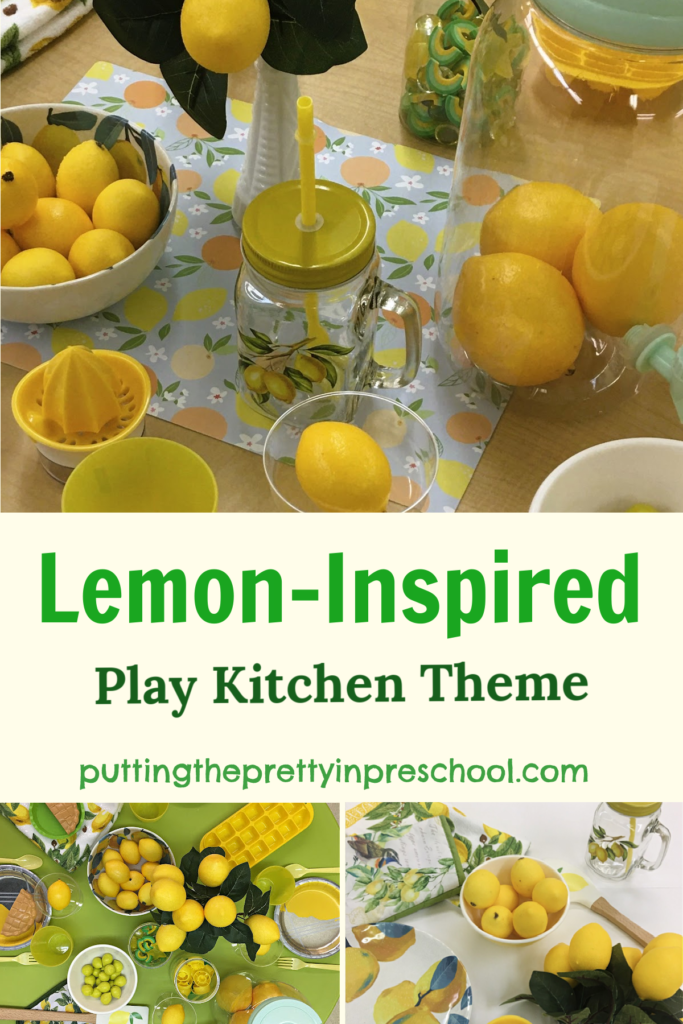 _______
This spring I started collecting lemon-themed supplies before the weather got warmer and the snow finally melted for good. It was refreshing just to look at the growing tub of yellow-infused accessories. A lemonade stand dramatic play center was one goal for the purchases. The other intent was to set up a lemon-inspired play kitchen, which is featured in this post.
_______
Follow me on Pinterest for more early learning ideas.
_______
Supplies To Collect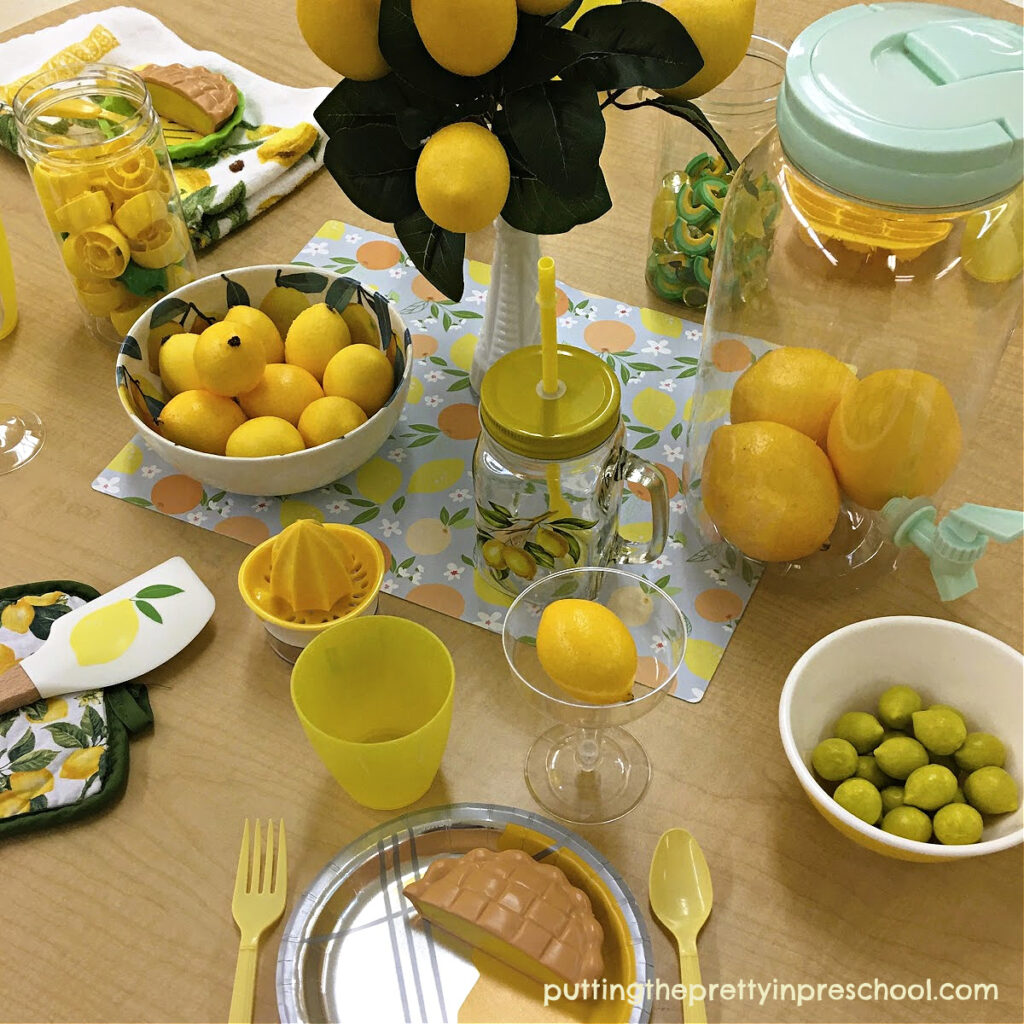 _______
No store is off limits for collecting supplies that are useful in children's activities. Keeping an eye out for economical items on usual shopping runs often leads to spotting the perfect accessories for pretend play. Collected for the lemon-themed play kitchen are:
lemon play food in smaller and larger sizes
play food lemon pie
lemon counters
jar with green and yellow rainbow erasers
jar with apple sauce screw-top caps
lemon-themed tea towel, pot holder, spatula, and serving bowls
yellow disposable cups, cutlery, and ice cube tray
yellow accented paper plates
clear drinking cups
clear plastic beverage dispenser
citrus juicer
artificial lemon branch in a vase
_______
Lemon-Inspired Play Kitchen Activities
It's exciting for early learners to discover lemon-themed dramatic play props set out for them. They can be attractively arranged in a play kitchen on a low table and/or shelving units. The youngsters will happily pick up and use the supplies in their own way.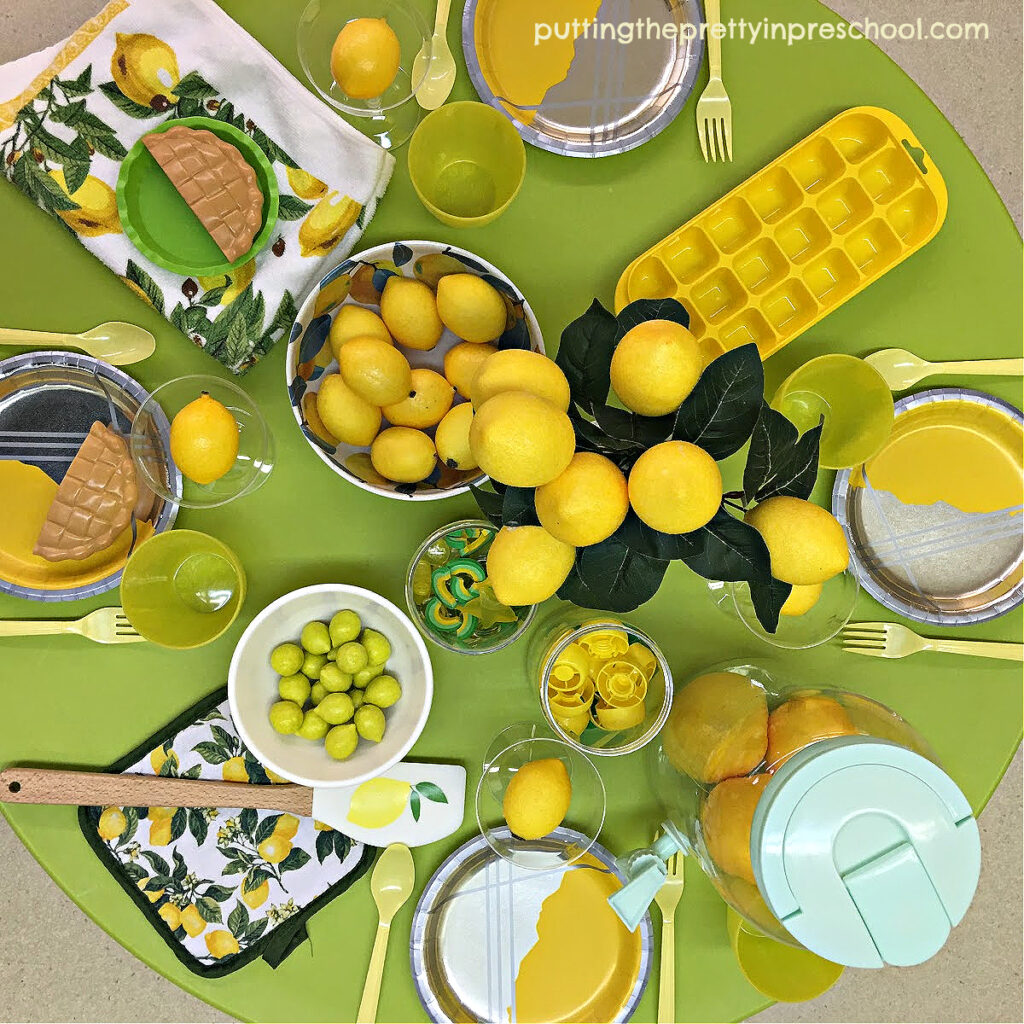 _______
Just a few of the lemony accessories listed above will spark interest and add a pop of color to the play kitchen.
An artificial lemon branch makes a great centerpiece displayed in an unbreakable vase.
Including loose parts in complementary hues such as yellow and green apple sauce caps and rainbow erasers is great for igniting children's imaginations. It gives little learners a chance to use recycled items in innovative ways.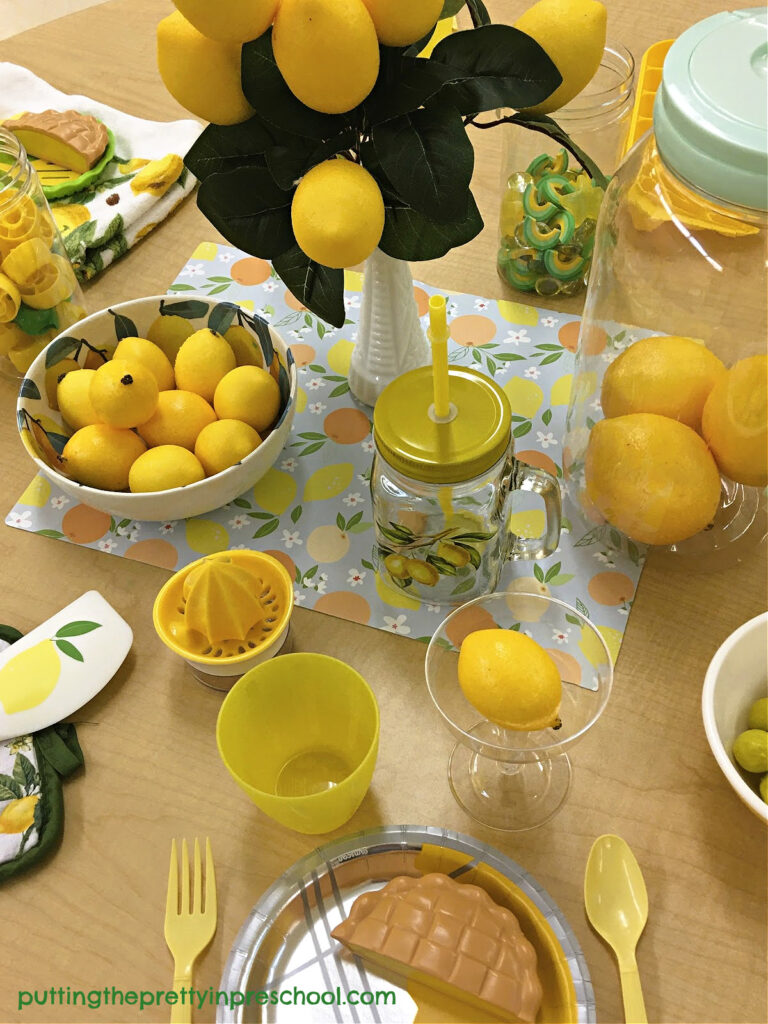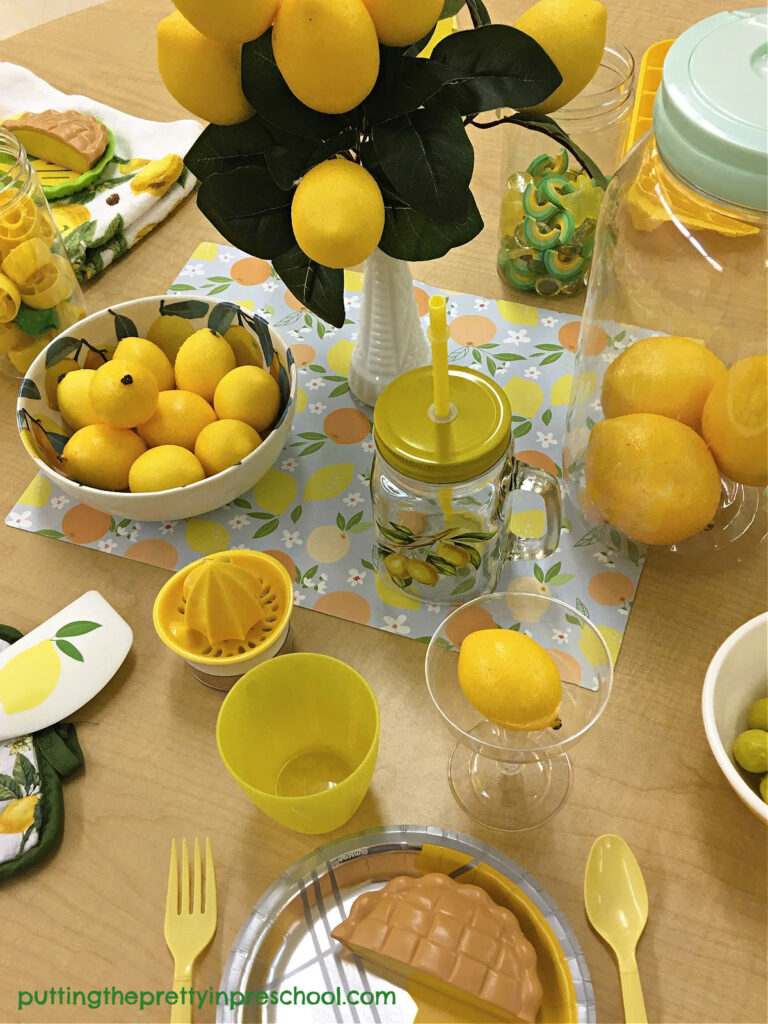 _______
These lemon-themed dramatic play props can be set out any time of the year. And they coordinate wonderfully with National Lemonade Day, which is commonly observed in early May and/or late August.
_______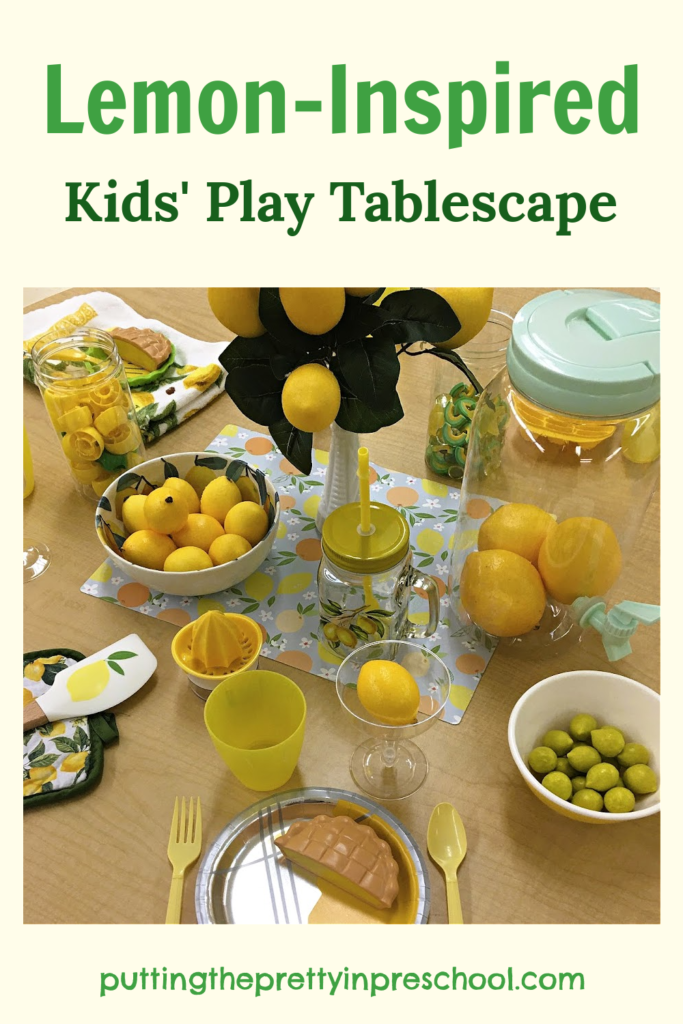 _______
Related: Kids' Winter Wonderland Tablescape
_______
_______
You may also like:
_______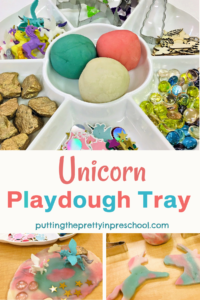 _______
Don't forget to share this post on Pinterest or your favorite social media channel. Sharing is caring!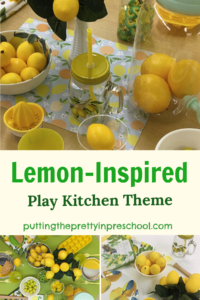 _______
© Annette Kaminsky August 4, 2022
_______
Follow me on social media for more ideas: