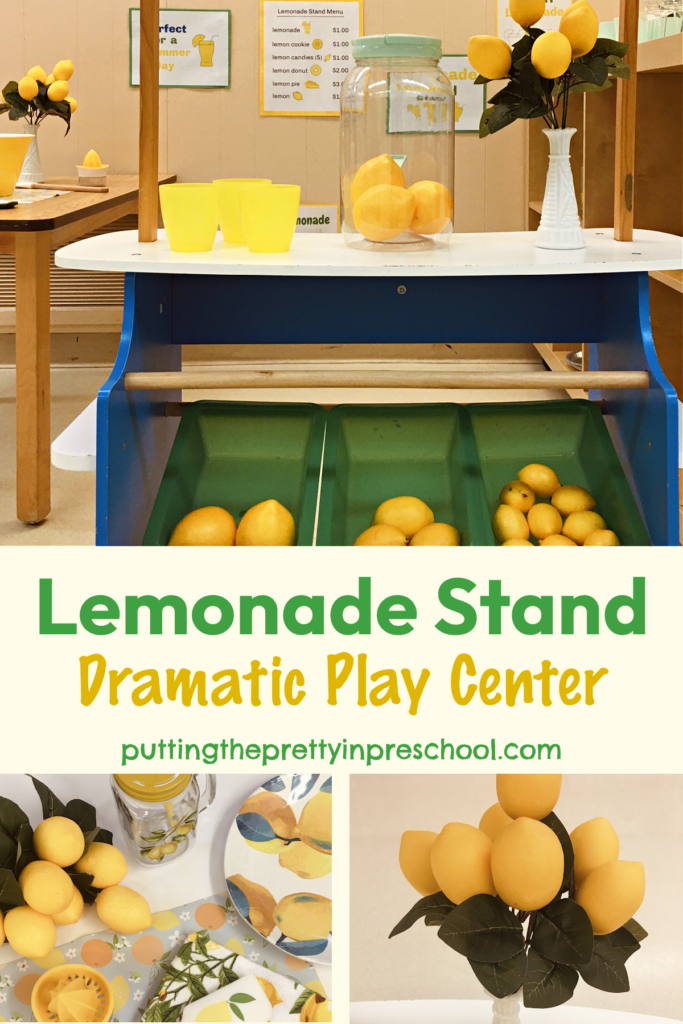 _______
Today is Lemonade Stand Day in and around our city. Children are invited to set up a lemonade stand to raise money for a local children's hospital. All supplies are included, so it is easy for them to do. A lemonade stand dramatic play center is a fun way to extend this lemony theme at home or in the classroom.
_______
Follow me on Pinterest for more early learning ideas.
_______
Supplies To Collect
Spring and summer are the best seasons to find lemony tableware and home décor items. And collecting fruity, yellow play pieces to stock the stand is so refreshing!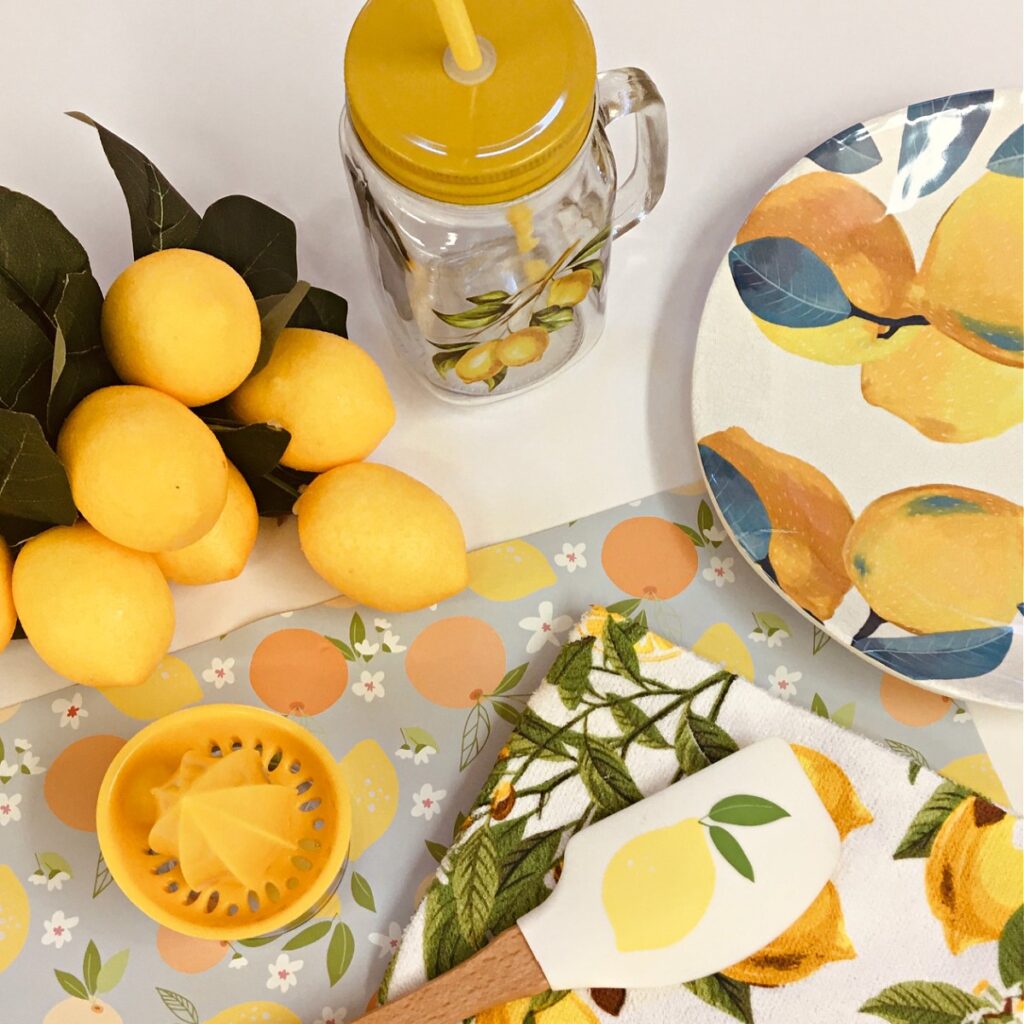 _______
Included in my lemonade stand are:
artificial lemons in different sizes
rubber lemon counters
lemon branches in vases
plastic beverage dispenser
yellow plates, bowls, cups, cutlery, and ice cube tray
lemon-themed spatula, tableware, placemat, potholder, and tea towel
green and yellow rainbow erasers and apple sauce screw-top lids
transparent pebble gem "ice cubes"
citrus juicer
menu
signs with lemon quotes
play money
_______
The Lemonade Stand Dramatic Play Center
The supplies for this lemonade stand can be spread around shelves and tables. A wooden food stand makes a great centerpiece for the play center.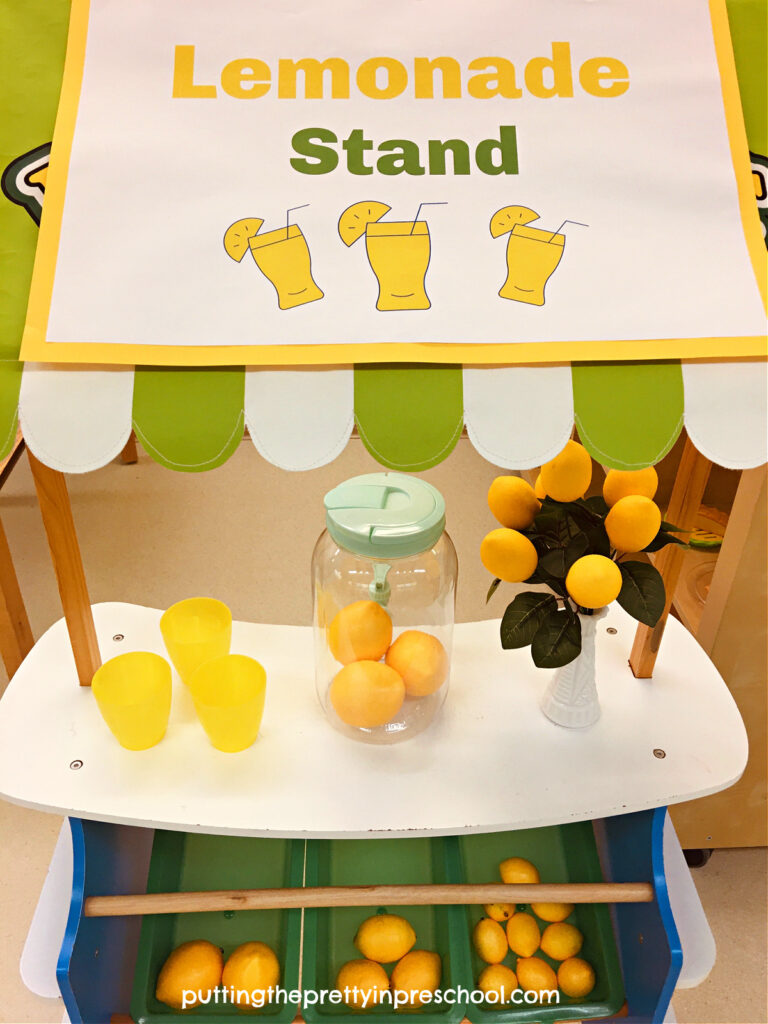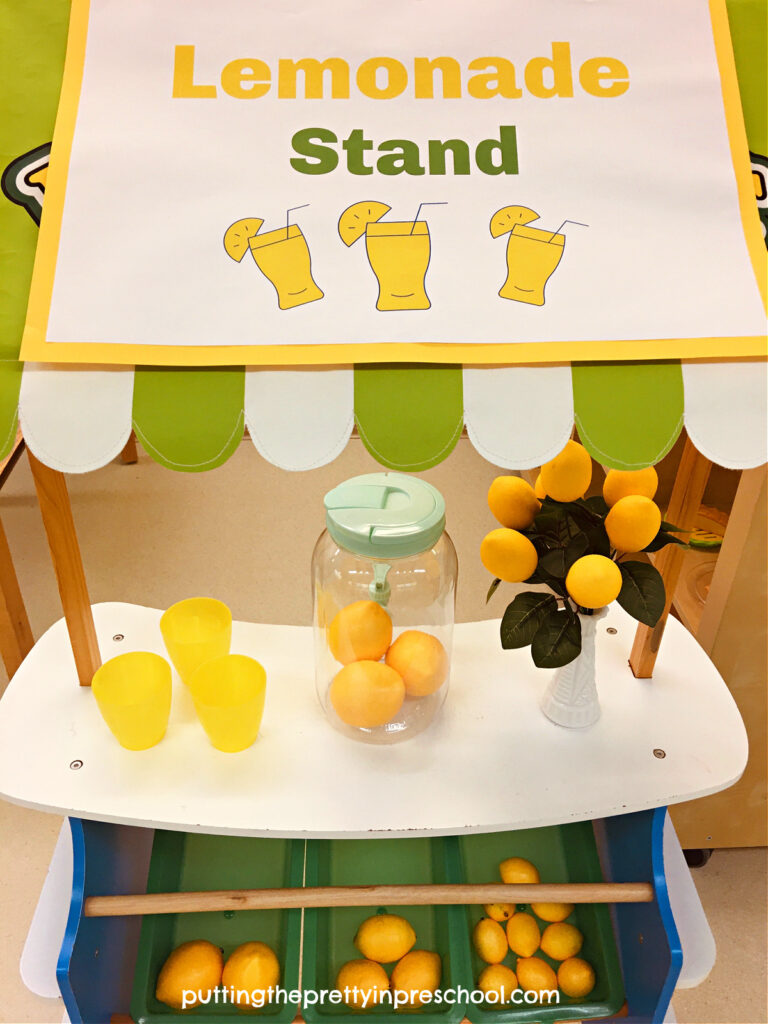 _______
The menu includes lemonade and lemon pie, and loose part treats such as lemon cookies, candies, and donuts. And there are lemons in a variety of sizes available for purchase.
Home décor pieces such as lemon branches in vases, a tea towel, an ice cube tray, and lemon-themed tableware are also for sale. Lemonade quotes add ambiance to the center.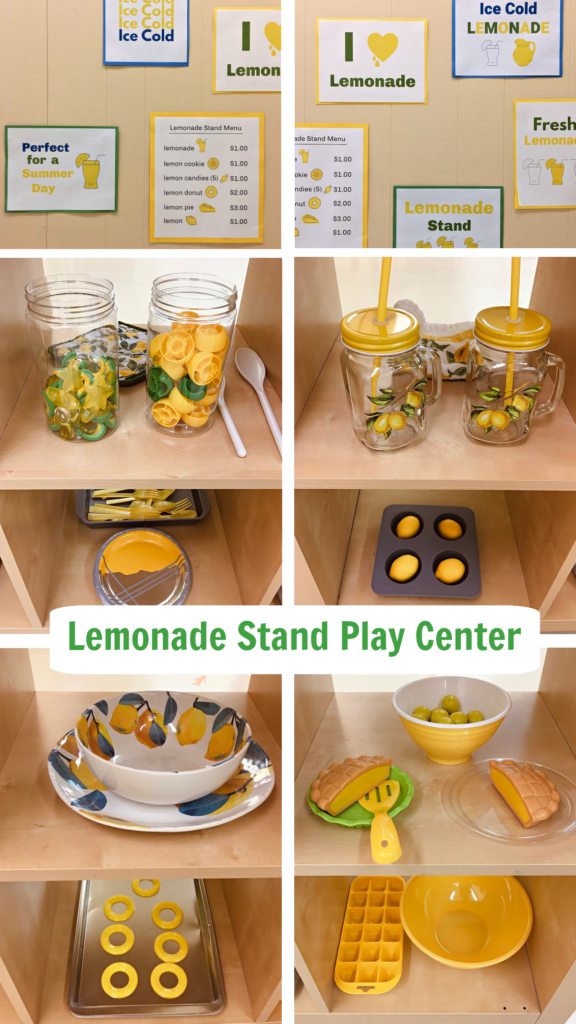 _______
A table and chairs set up near the lemonade stand offer early learners a chance to hang around and pretend to sip lemonade and eat play food.
_______
Click here to view a video of the Lemonade Stand.
________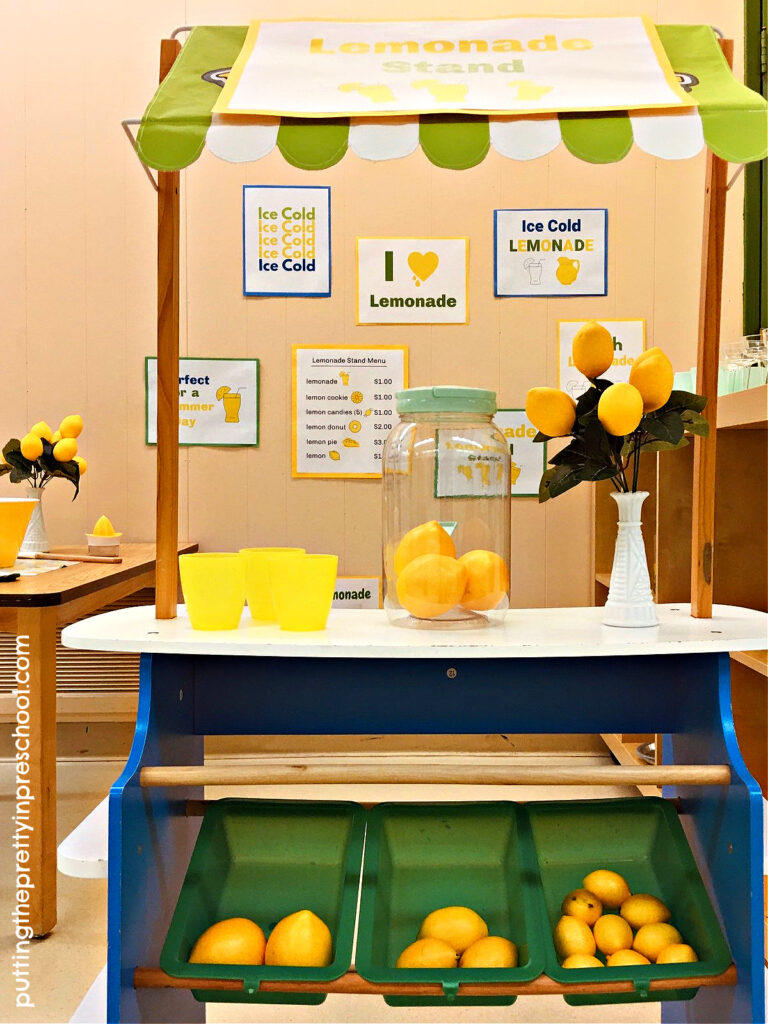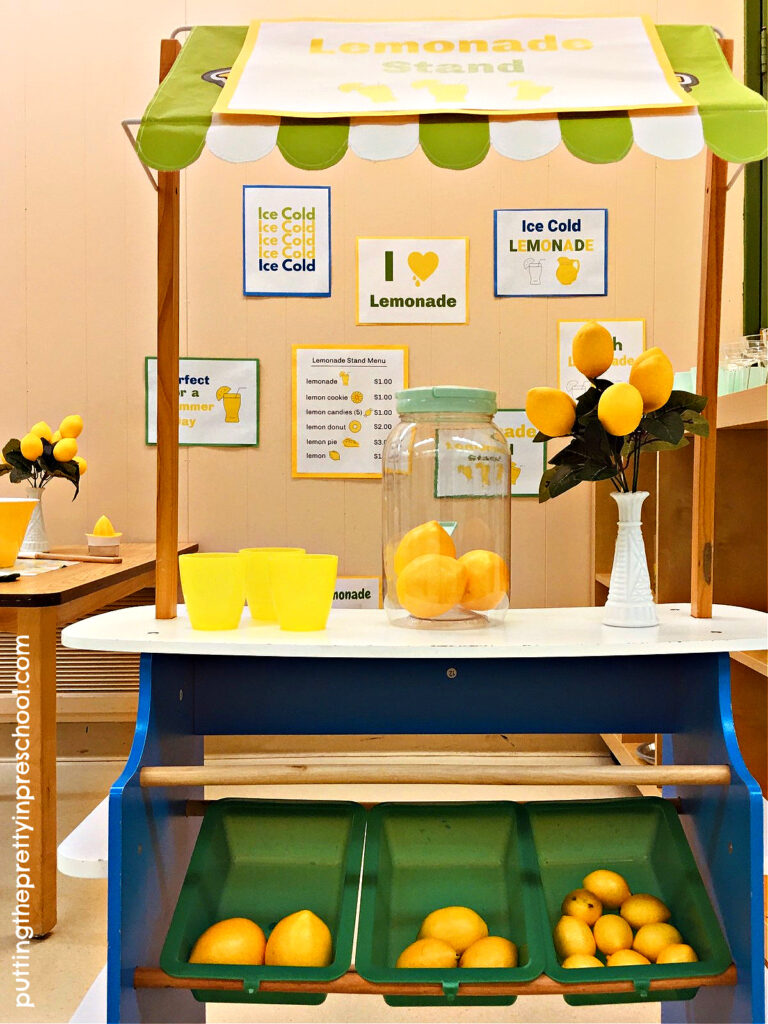 _______
This lemonade stand dramatic play center goes hand and hand with the lemon-inspired play kitchen featured in an earlier post. The supplies used here easily transfer over to a play kitchen.
_______
National Lemonade Day
National Lemonade Day is celebrated in early May and/or late August in many areas of North America. Children and teens are encouraged to participate in setting up a lemonade stand as an entrepreneurial venture. In doing this, they get practice in goal-setting, working as a team, handling money, and engaging with the community. Next time you see a pop-up lemonade stand, be sure to stop by and purchase a glass of the refreshing citrus drink!
_______
Related:  Apple Stand Dramatic Play Center
_______
[Read more…]

about Lemonade Stand Dramatic Play Center