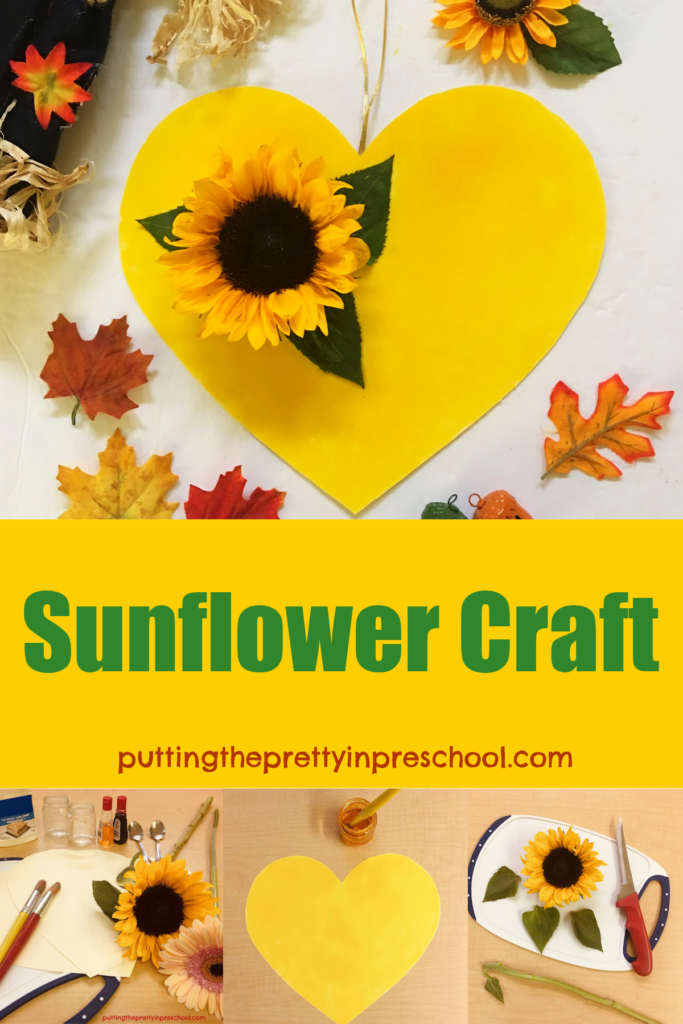 _______
Sunflowers are a standout in any yard or garden. When the growing season ends and colder nights loom, their beautiful flower heads can be preserved in a sunflower heart craft.
Sunflowers come in a surprising array of colors, and are given catchy names such as "Lemon Queen", "Moulin Rouge", "Firecracker" or "Teddy Bear." There are around 70 kinds of sunflowers in all, and they range in size from 2 feet to over 6 feet tall. This slide show from Country Living features 15 types of sunflowers that provide inspiration for the craft.
_______
Craft Supplies To Collect
sunflower stem
white corn syrup
red and yellow food coloring
large heart cut from sturdy paper
thin ribbon
small paint jar
paintbrush
spoon
cutting board
knife
scissors
glue gun
_______
Making The Sunflower Heart Craft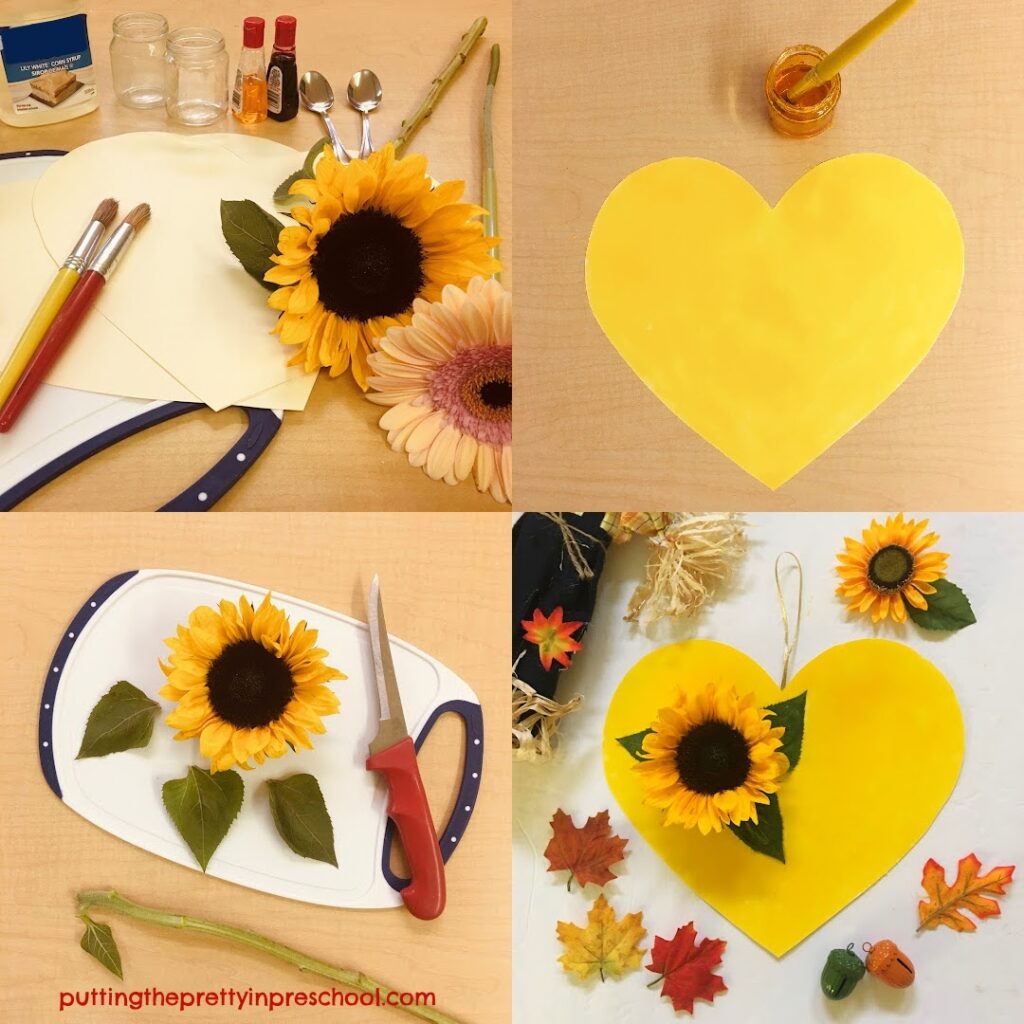 _______
Pour the white corn syrup into a small paint container. Squirt in a few drops of yellow food coloring, and a tiny amount of red food coloring. Mix the colors into the syrup with a spoon. Adding a little red turns the yellow paint from lemon to golden.
Test the tacky paint on a piece of scrap paper to make sure it is the shade you want to offer.
Have your little learner use a paintbrush to cover the heart with the slimy corn syrup paint. The paint will be shiny and thick, providing a unique sensory experience.
Cut a sunflower head and three leaves from a plant or purchased sunflower stem from a flower shop.
Help your little learner press the leaves onto the painted heart and add the sunflower head. A glue gun can be used by an adult to help secure the sunflower to the heart. The leaves will stick to the paint on their own.
Let the sunflower craft dry on a flat surface. It will take a few days to dry thoroughly.
Cut ribbon and hot glue it in a loop to the back of the embellished heart for display.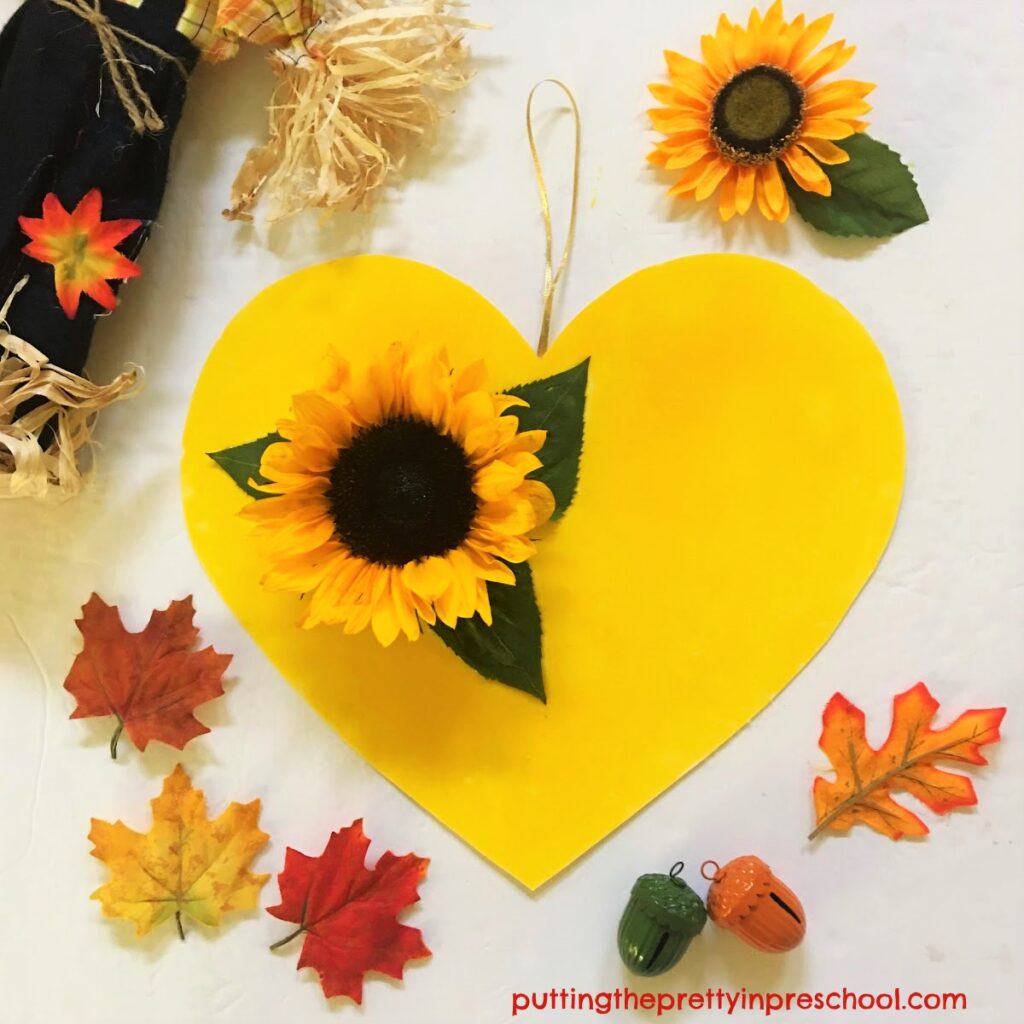 _______
[Read more…]

about Sunflower Heart Craft