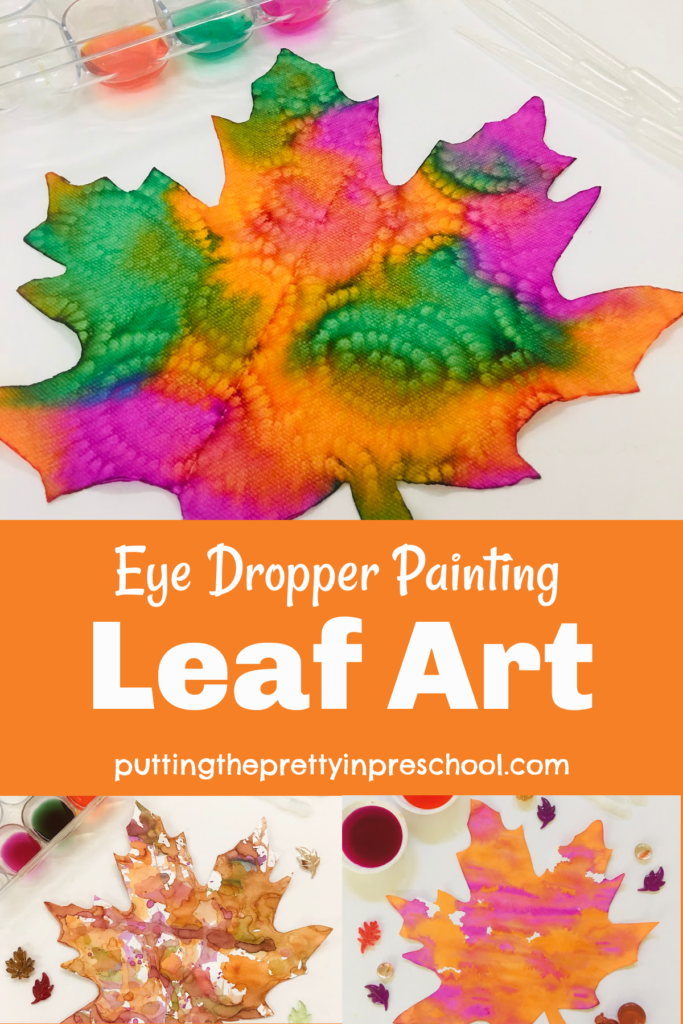 _______
Young children love variety in painting tools, so they will welcome this eye dropper leaf art activity. Using liquid watercolors ensures that the art will be bright and cheerful. And who wouldn't want to squeeze in just a little more splashy color before the winter season sets in!
The large leaves for this project are inspired by the many leaf paintings by American artist Georgia O'Keefe. Georgia loved the colors and shapes in fall leaves and painted them to completely fill her canvasses.
_______
Supplies To Collect
For this easy-to-do art activity, collect the following:
liquid watercolors
paper towel roll
eye droppers or pipettes
paint containers
leaf templates
_______
Creating The Eye Dropper Leaf Art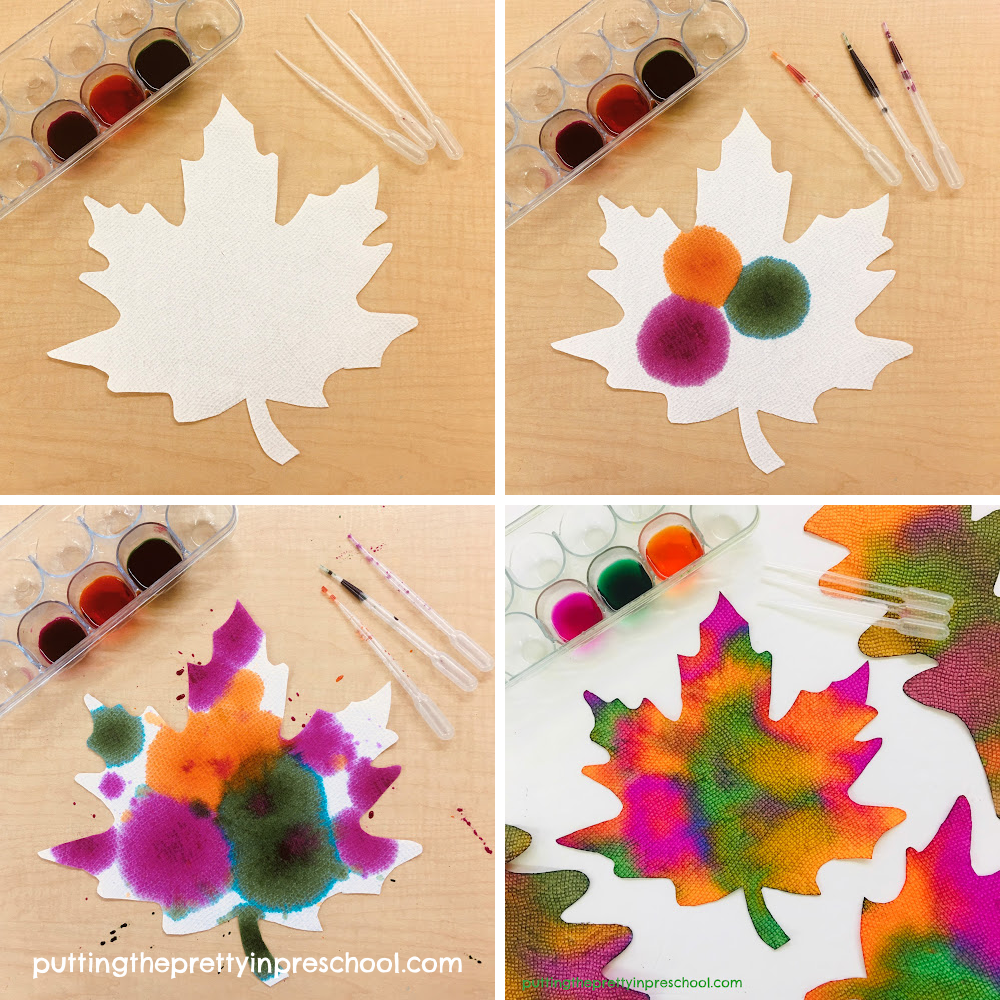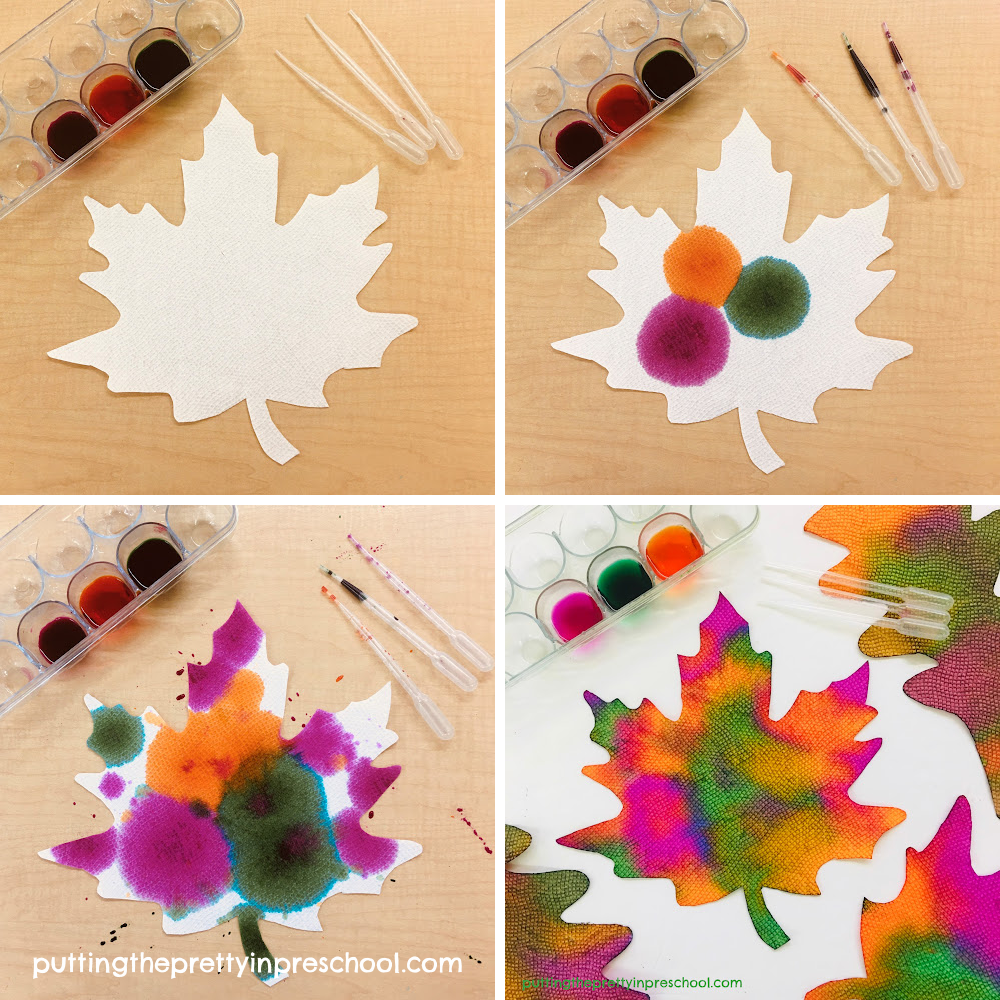 _______
Draw or trace large leaves onto a paper towel roll. You may need two attached sections for each leaf if you go big, as Georgia O'Keefe did. I used oversized wall art leaves as templates and cut out a few different types.
Mix liquid watercolors of choice with a little water, and pour into paint trays. Featured are magenta, orange, and green hues.
Invite children to use eye droppers or pipettes to drip paint on their paper towel leaves.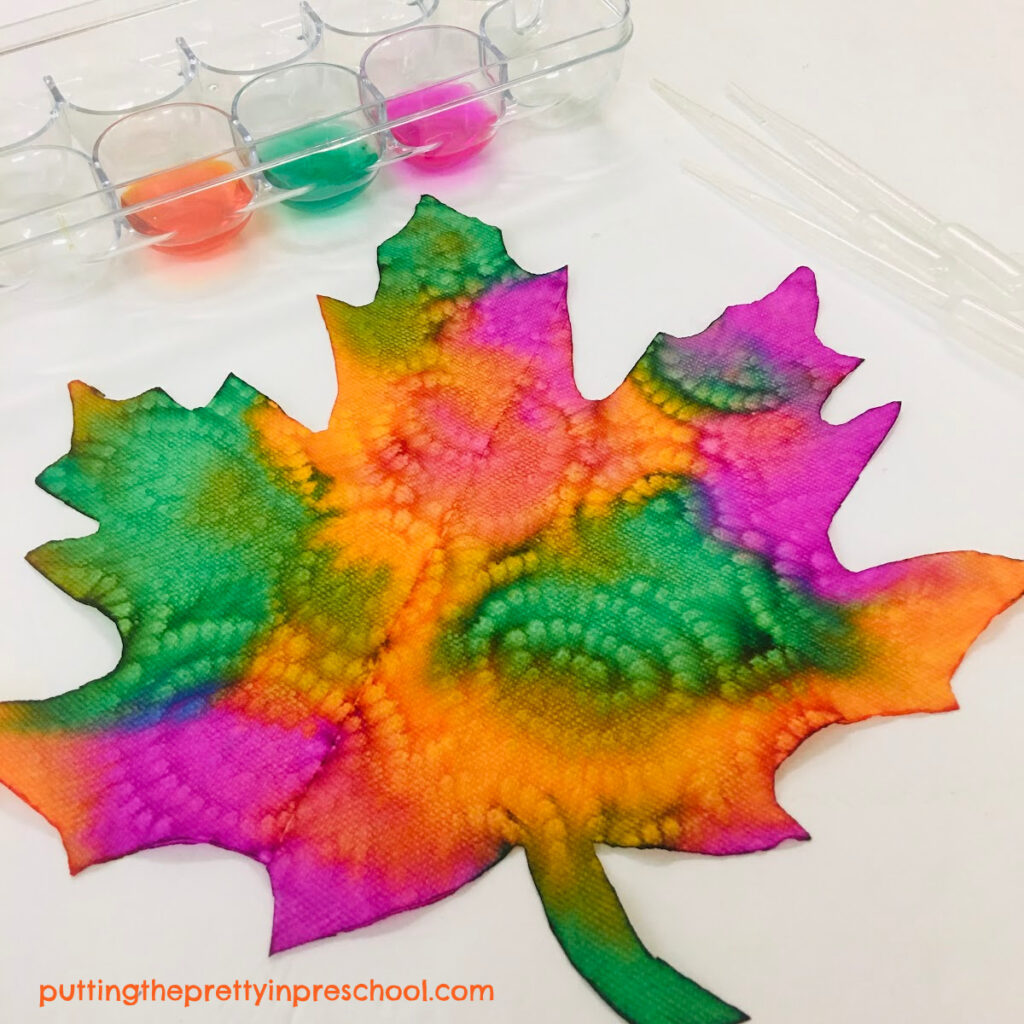 _______
When filled with color, dry the leaves on a flat surface.
Tip: Maple leaf designs work especially well for this activity. Little learners enjoy accenting their many curves and pointy edges.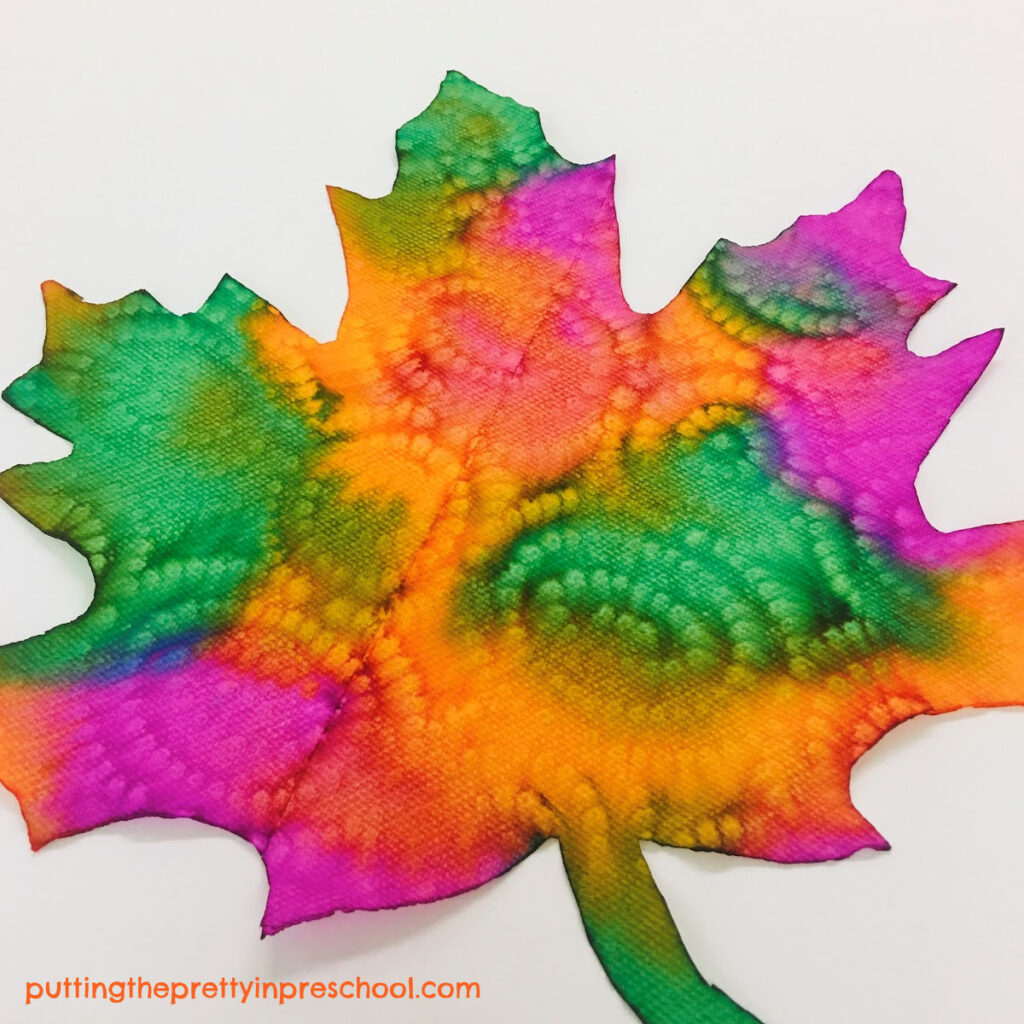 _______
The colorful leaves can be displayed as-is, or mounted on cardstock.
Note: Because paper towel is so absorbent and the colors spread quickly, large shapes are perfect for this craft. And a paper towel canvas adds a unique texture to the art.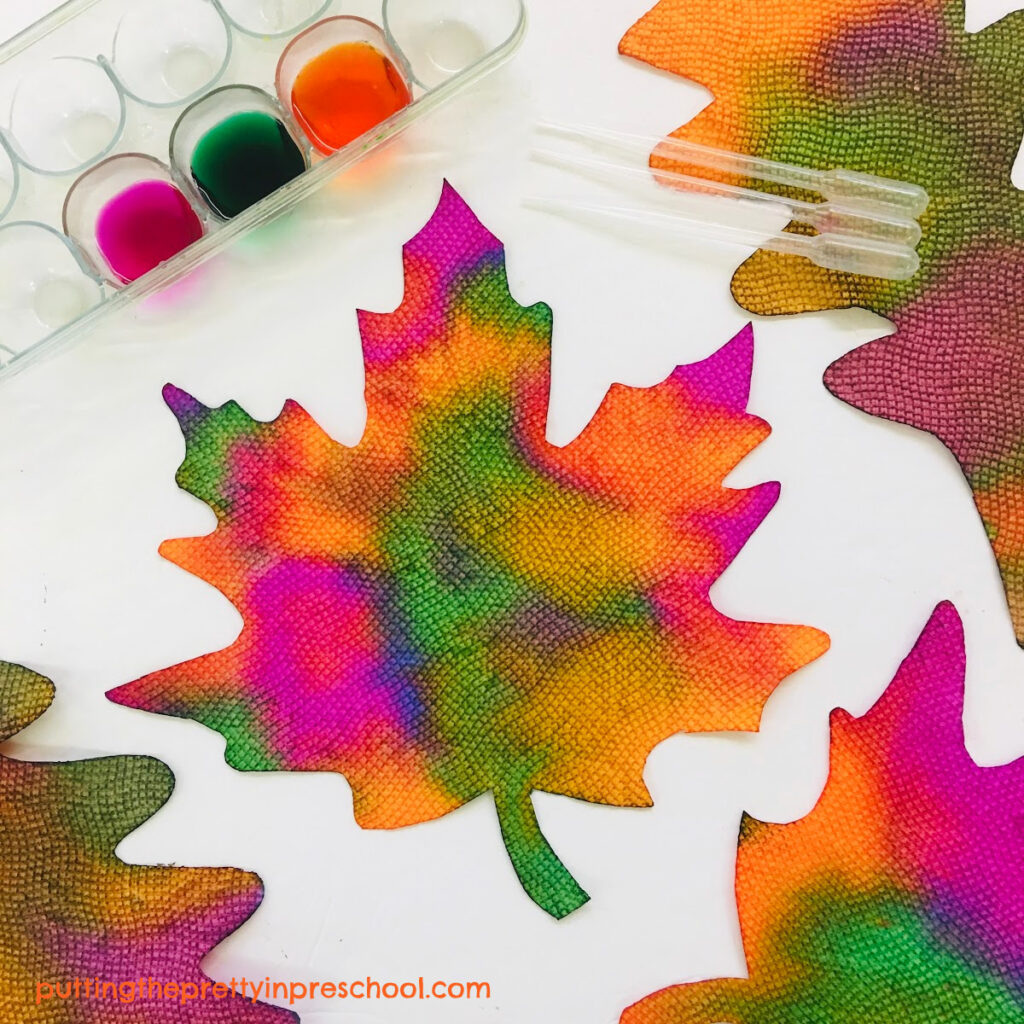 _______
Variations Of This Eye Dropper Leaf Art Project
Invite your little charges to drop paint onto leaves cut from sturdy art paper. I used 11-inch x 14-inch, 98 lb, mixed media paper for the leaves.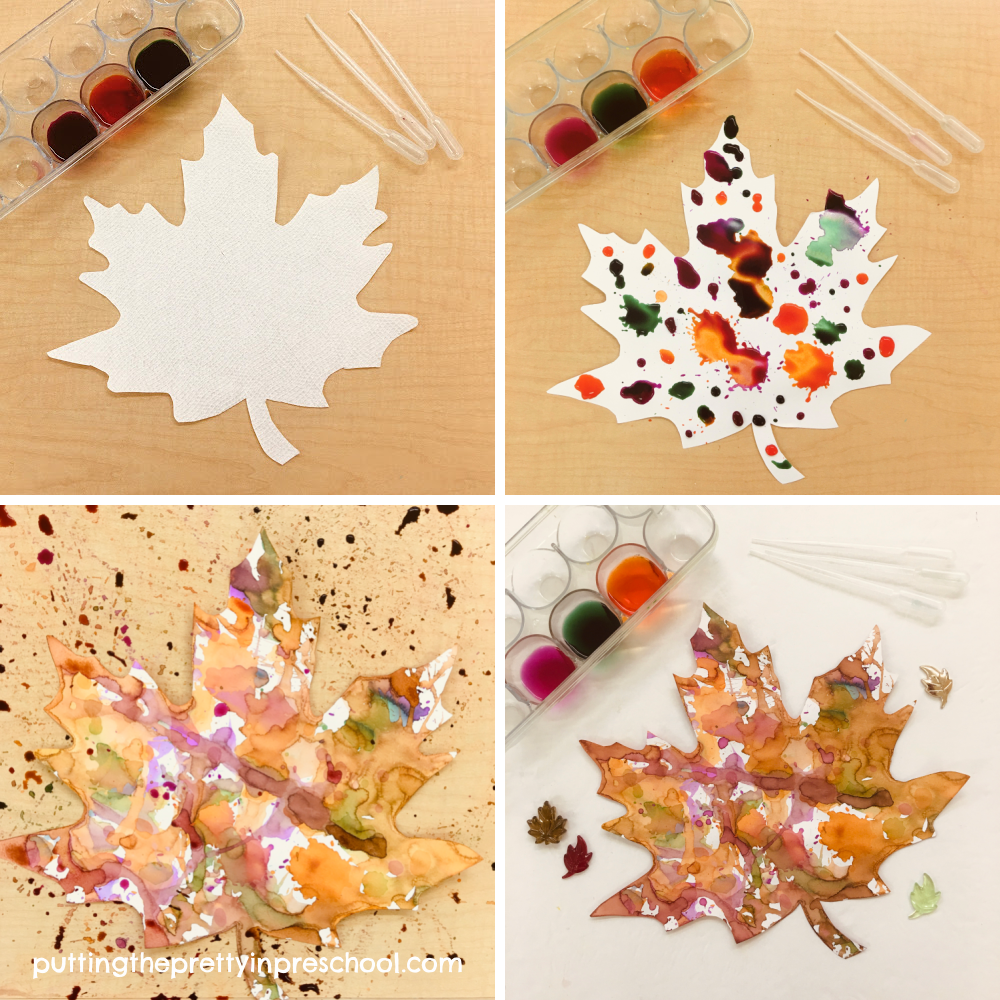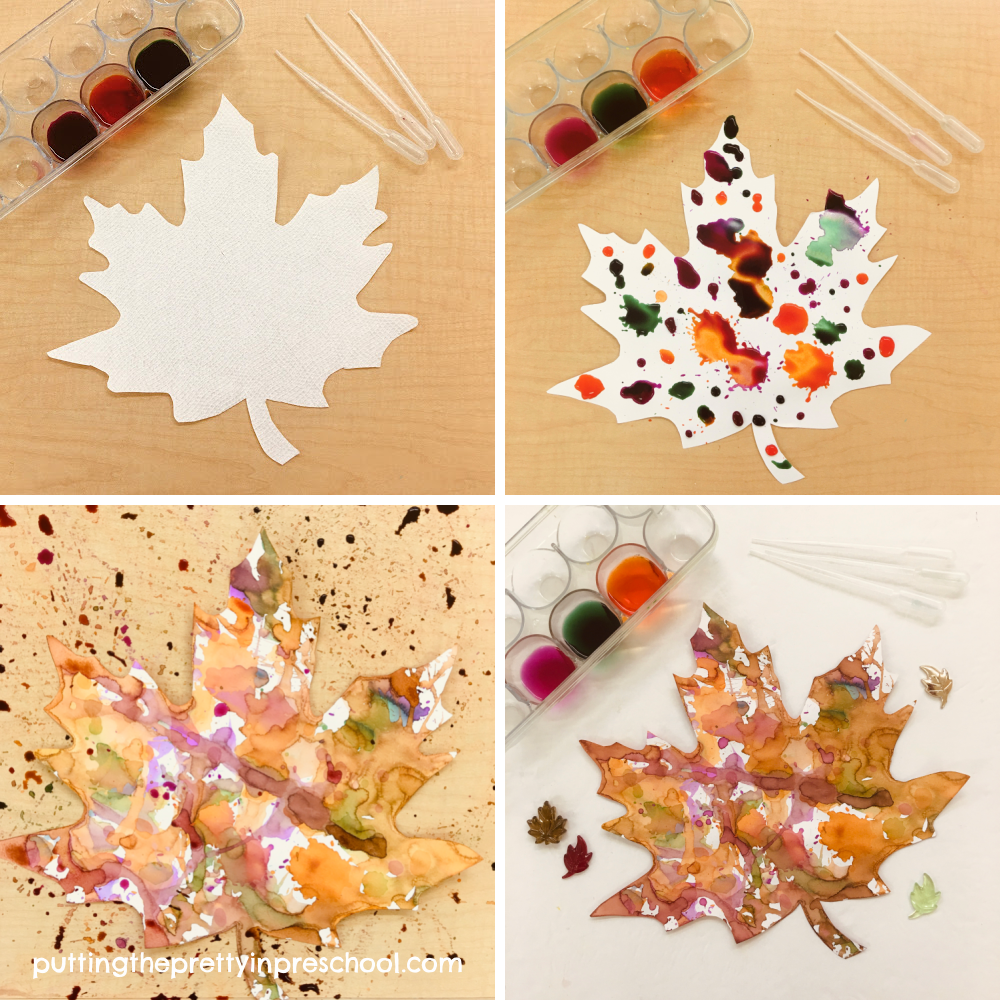 _______
The paint will pool and start to blend slowly. As the art dries, invite little learners to check back periodically to observe the color changes.
In the completed project, I used a blow dryer set on low to hurry the drying process. It was fun and created a uniquely blended earthy-hued color combination.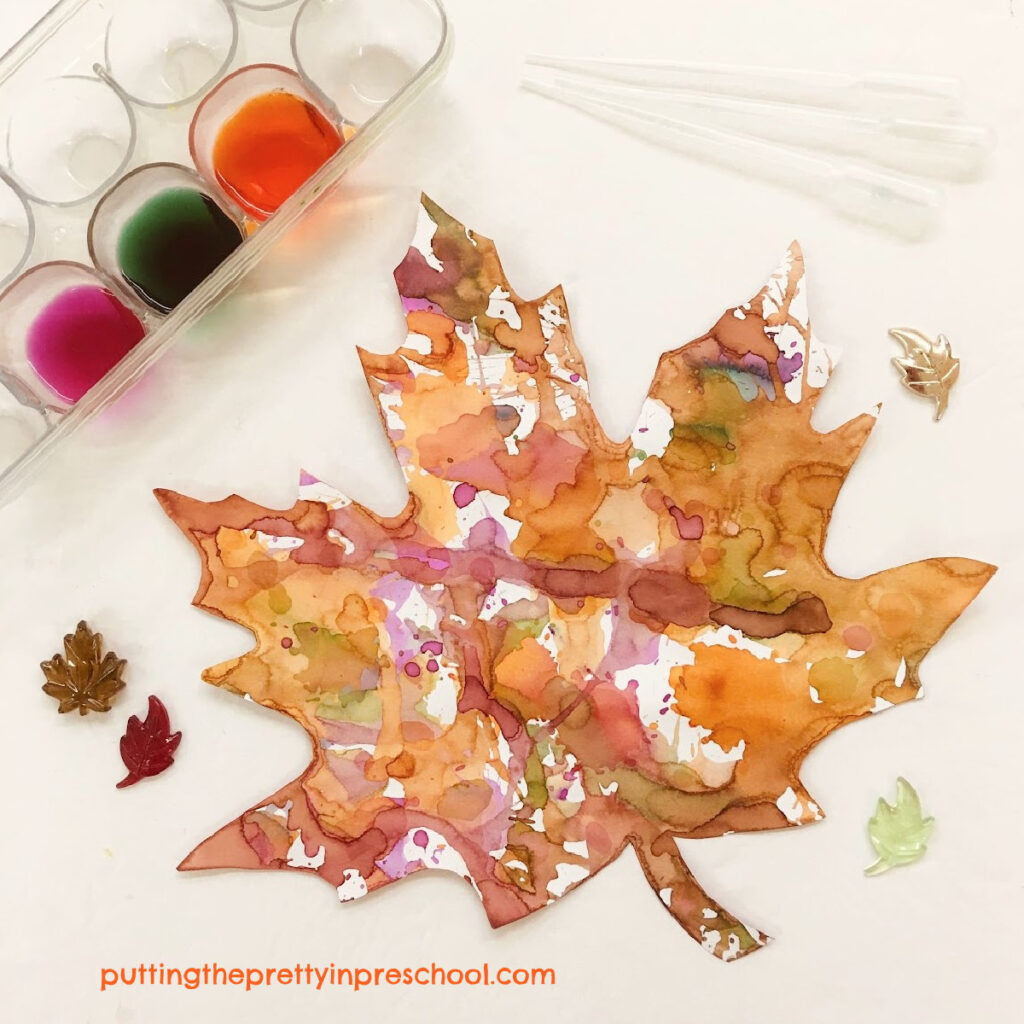 _______
Tip: For young children, I recommend inviting them to blow the paint around with straws instead of a blow dryer.
Copy paper also works for this drippy art activity. Below, the maple leaf is cut from 11-inch x 17-inch paper and decorated in two colors. This version dries the quickest.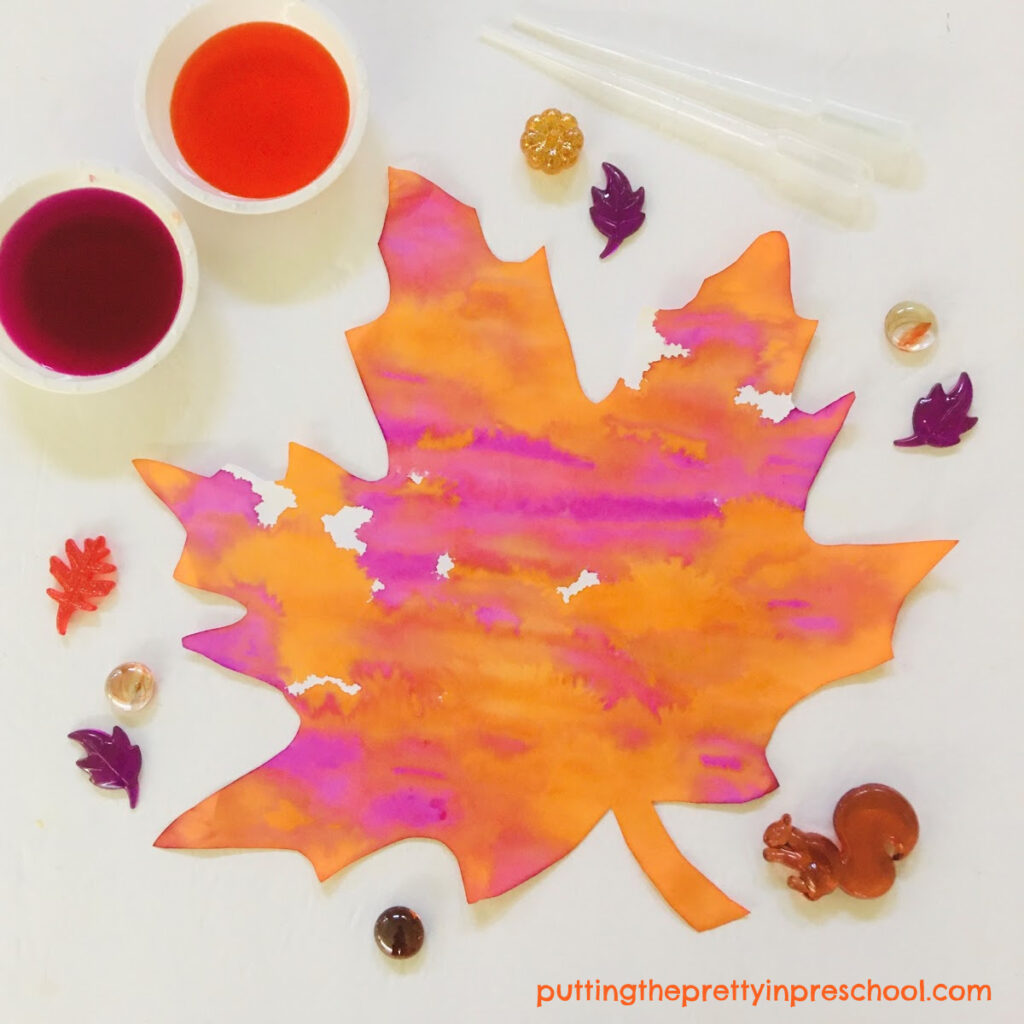 _______
Little learners can get overwhelmed with having to decorate a large canvas. But with this activity, bigger is better!
_______
[Read more…]

about Eye Dropper Leaf Art