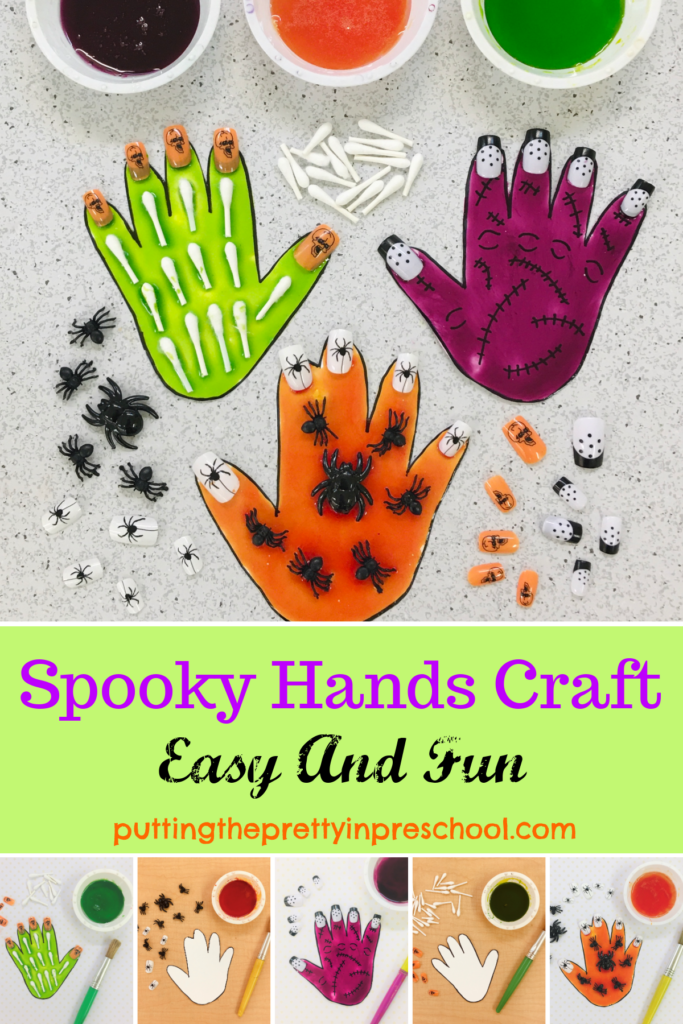 _______
This shiny spooky hands craft is effortless to do and uses easy-to-gather materials. The supplies for this project can be found at your local grocery and dollar stores.
_______
Supplies To Collect
white corn syrup
orange, green, and purple food coloring
paint containers and brushes
spoons
spider-themed fake nails
skull-themed fake nails
polka dot fake nails
Q-Tips
spider gems
sturdy white paper
black permanent felt pen
scissors
_______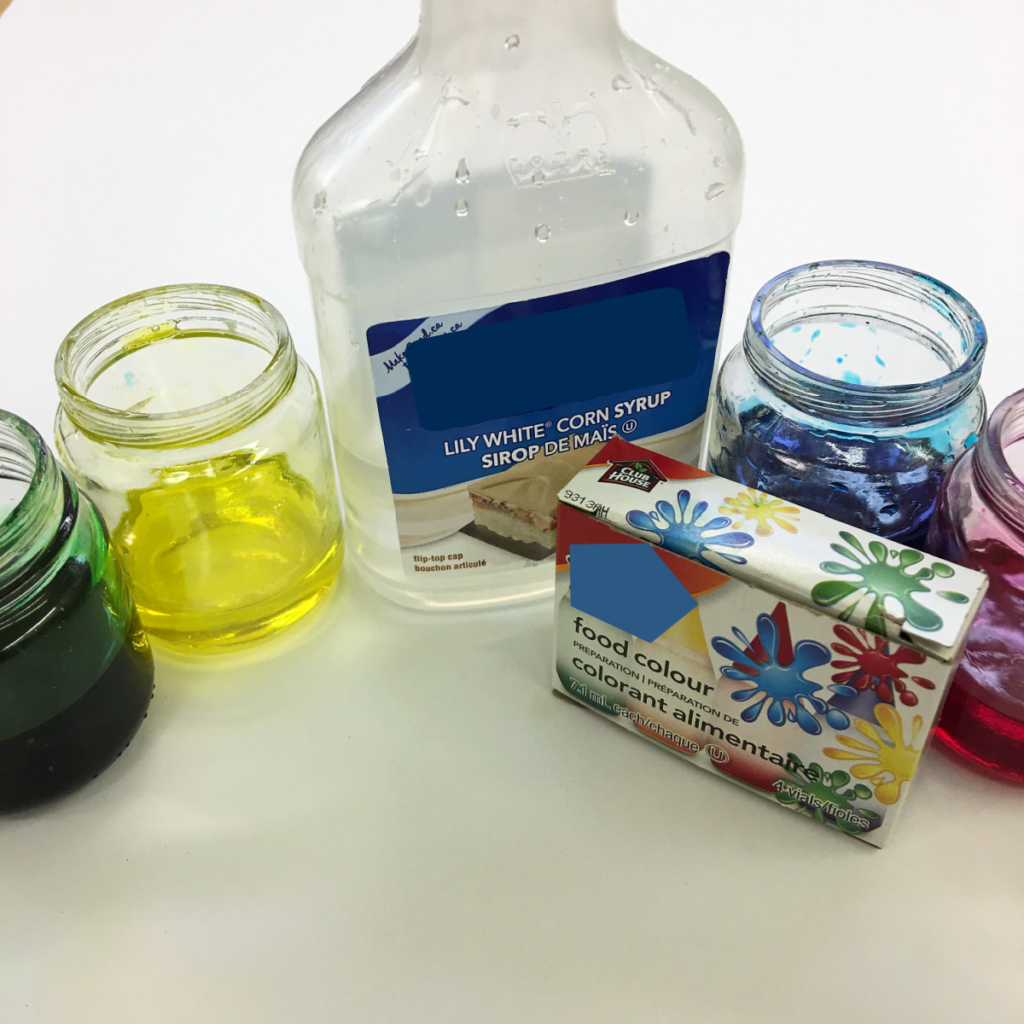 _______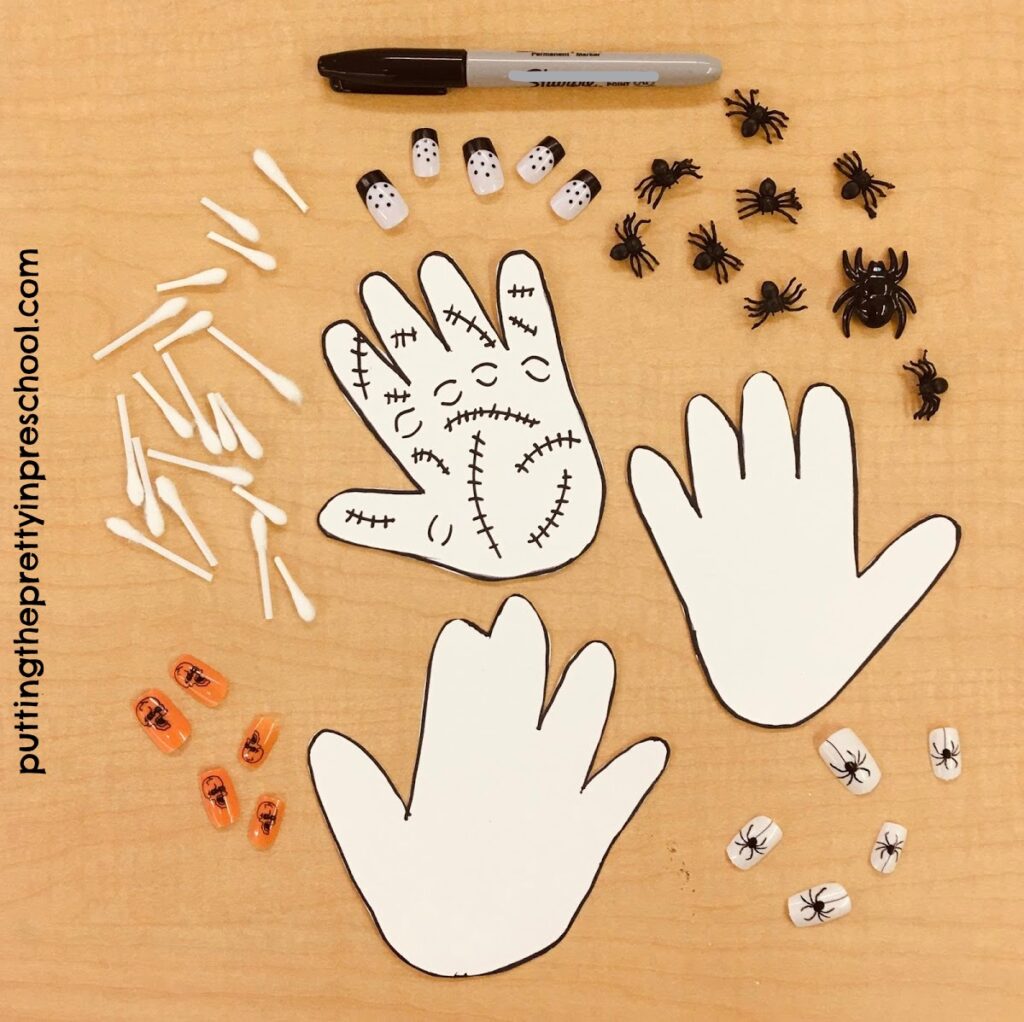 _______
Making The Spooky Hands Craft
Using a permanent felt pen, help your early learners trace their hands on a sturdy piece of white paper. Stitches can be drawn on one of the hands. Assist with cutting the shapes out.
Together, mix a few drops of food coloring into containers of white corn syrup with spoons. A bit of yellow food coloring added to green makes it lighter and brighter. A few drops of yellow and red can be stirred to make orange. Combining red and blue makes purple.
Set out the paper hands, corn syrup paint, and paintbrushes. Invite your little learners to decorate each hand in one shiny color.
Add fake nails, Q-tips, and spiders. Let your little learners stick the loose parts into their tacky, painted hands.
_______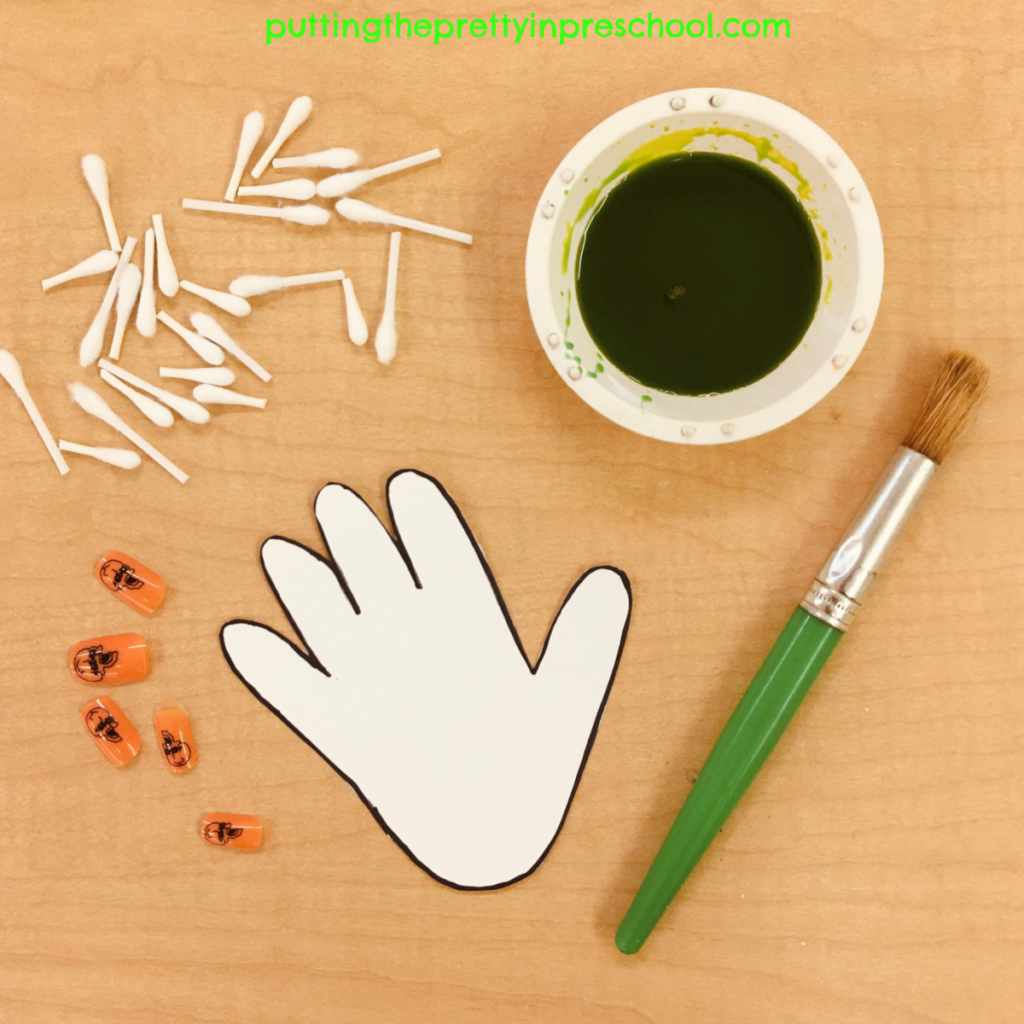 _______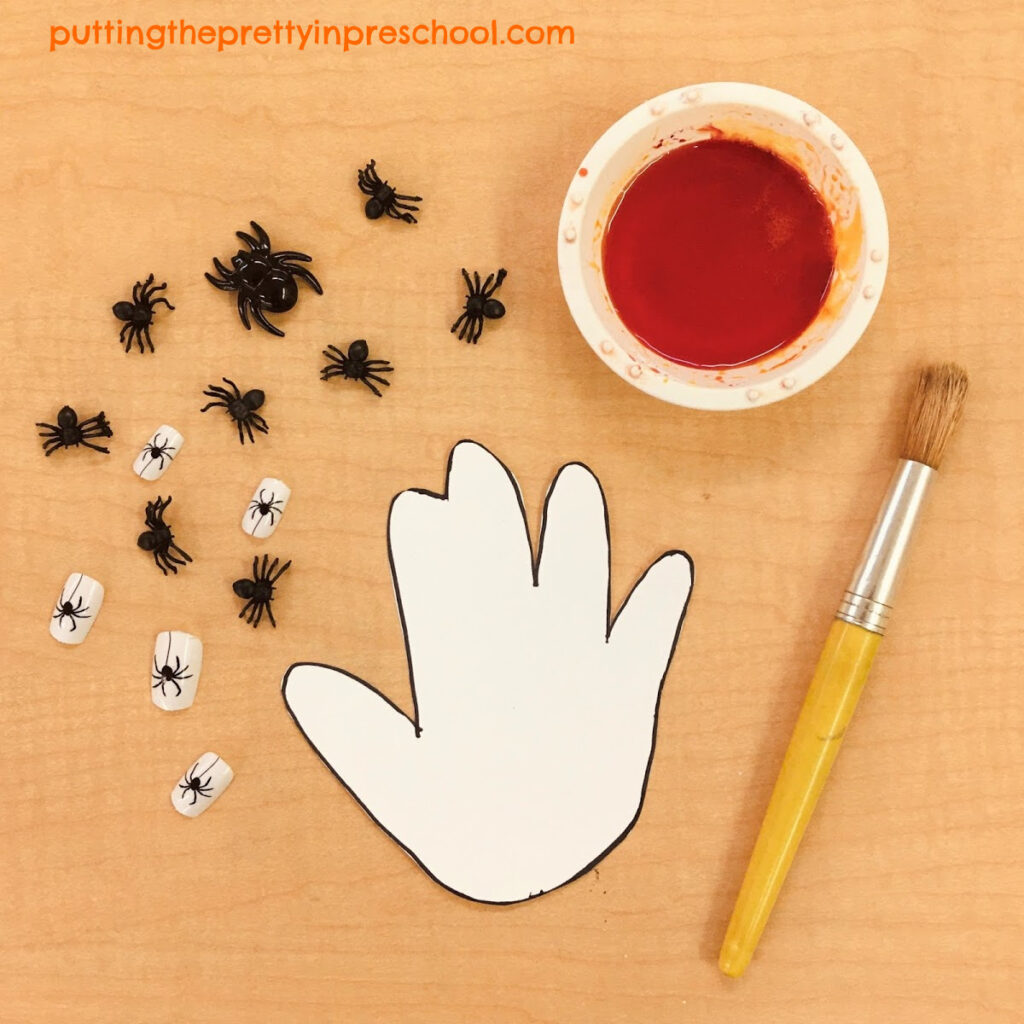 _______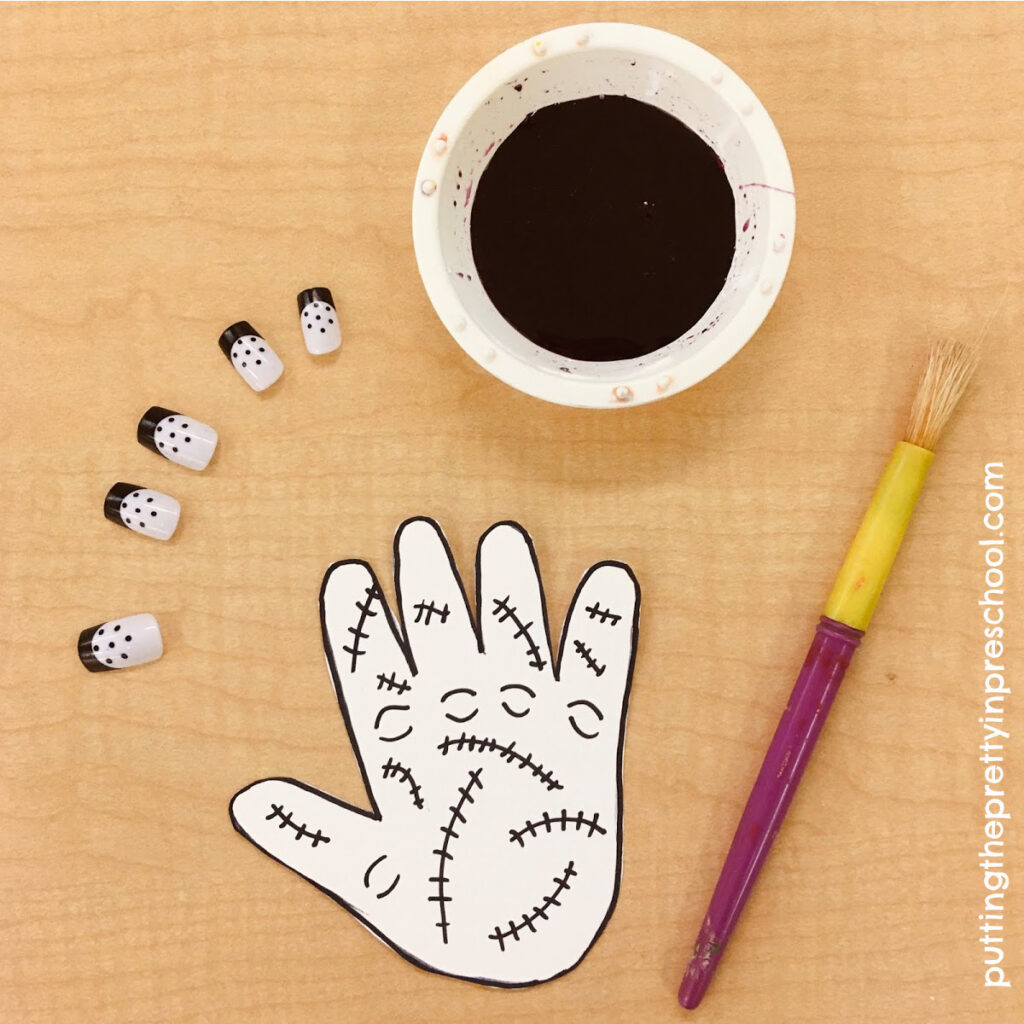 _______
Allow the sticky projects generous time to dry.
_______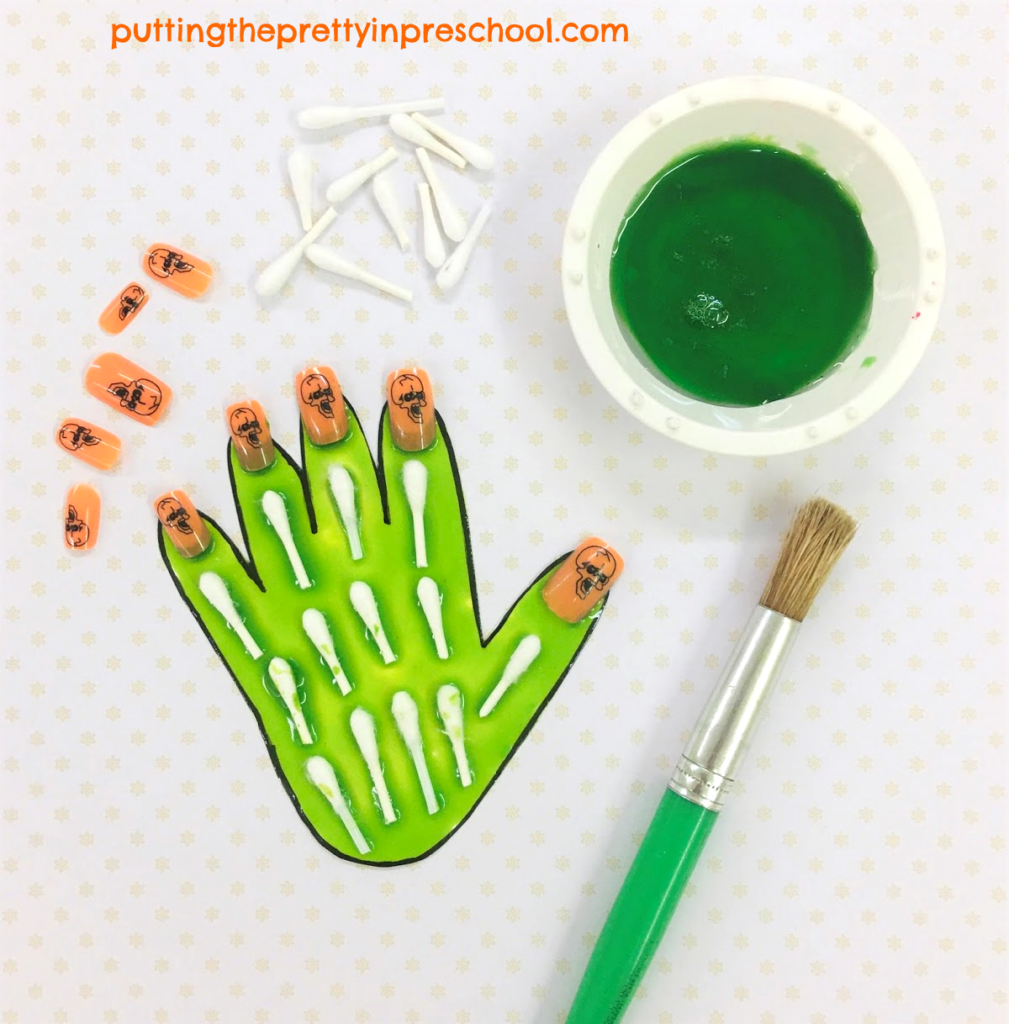 _______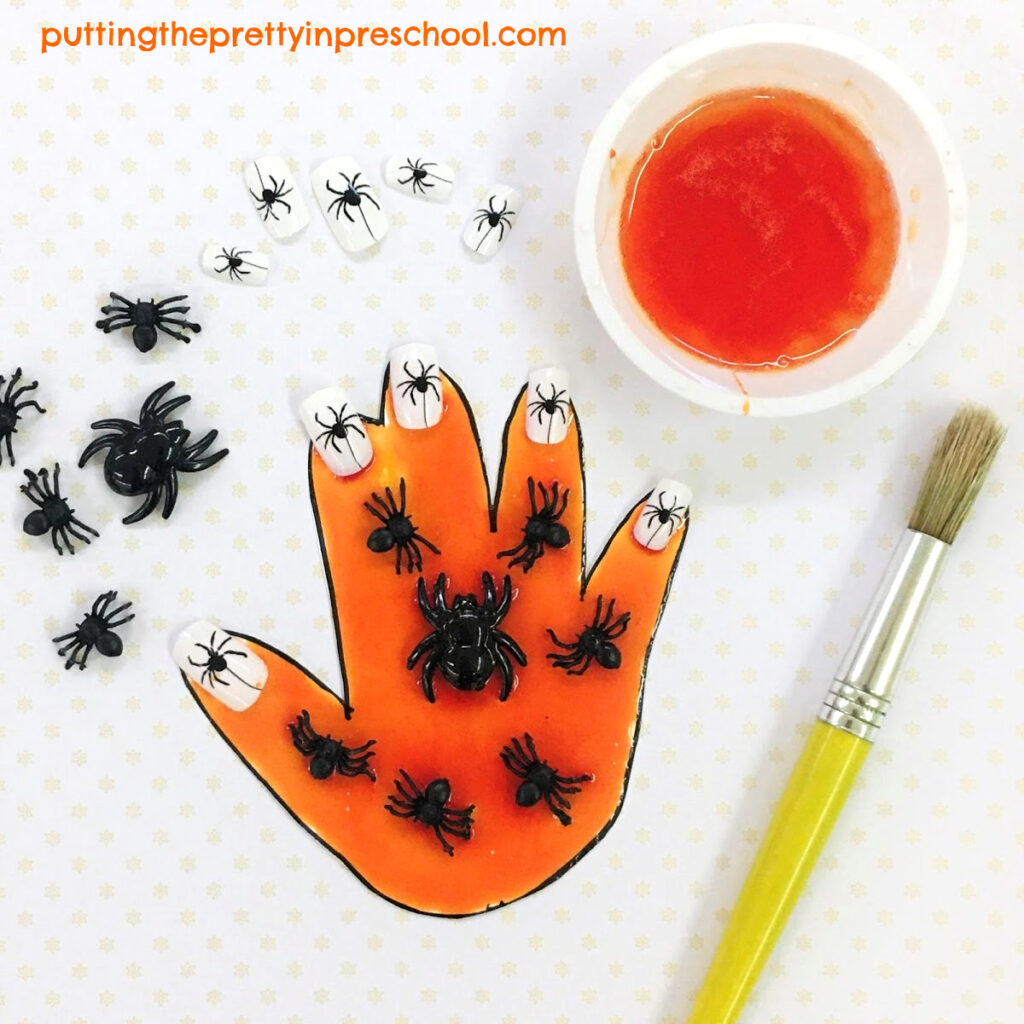 _______
_______
Other paint colors and nail art can be used to take advantage of seasonal supplies and make the craft project your own.
This spooky hands craft is easy and fun…the perfect combination! Which hand theme is your favorite? Share in the comments section below.
_______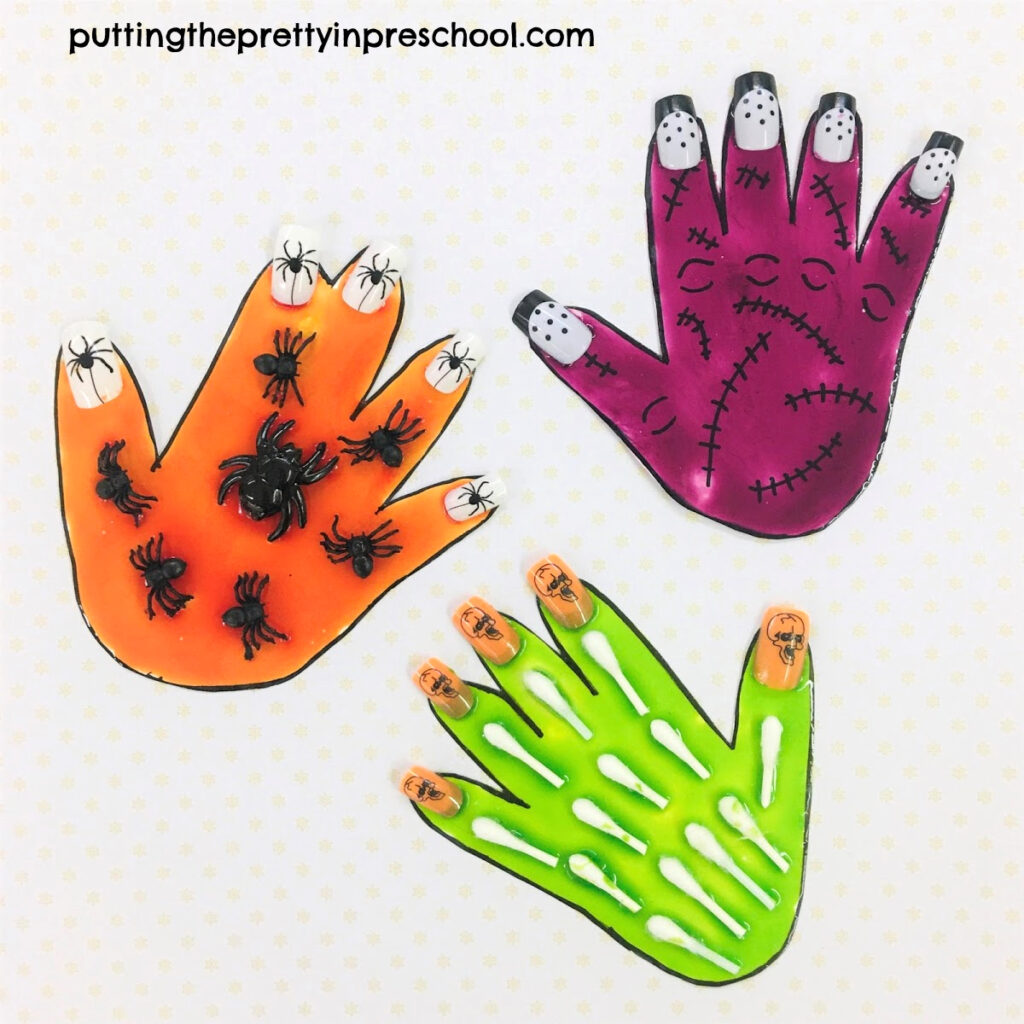 _______
_______
You may also like: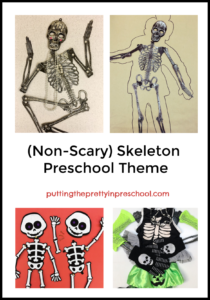 _______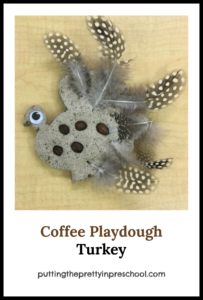 _______
_______
Don't forget to share this post on Pinterest or your favorite social media channel. Sharing is caring!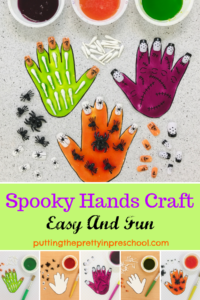 _______
© Annette Kaminsky October 29, 2020
_______
Follow me on social media for more ideas: