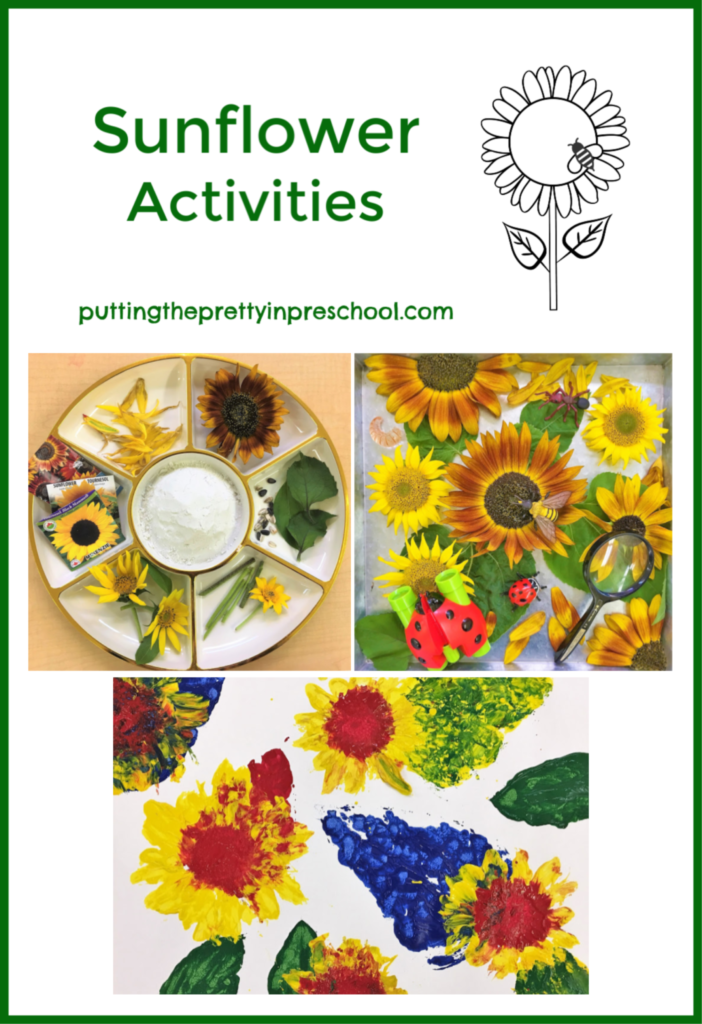 _______
Sunflowers are a summer showstopper on a patio or balcony, or in a garden. They make stunning cut flowers. When mature, sunflower parts are ideal for art, nature, and sensory activities with young children.
_______
Growing Sunflowers
Sunflowers are easy to grow. And there are so many varieties to choose from! Featured below are golden yellow midsized ones (Golden Hedge), rust and yellow sunflowers (Evening Sun) and a fluffy double flower "teddybear" kind.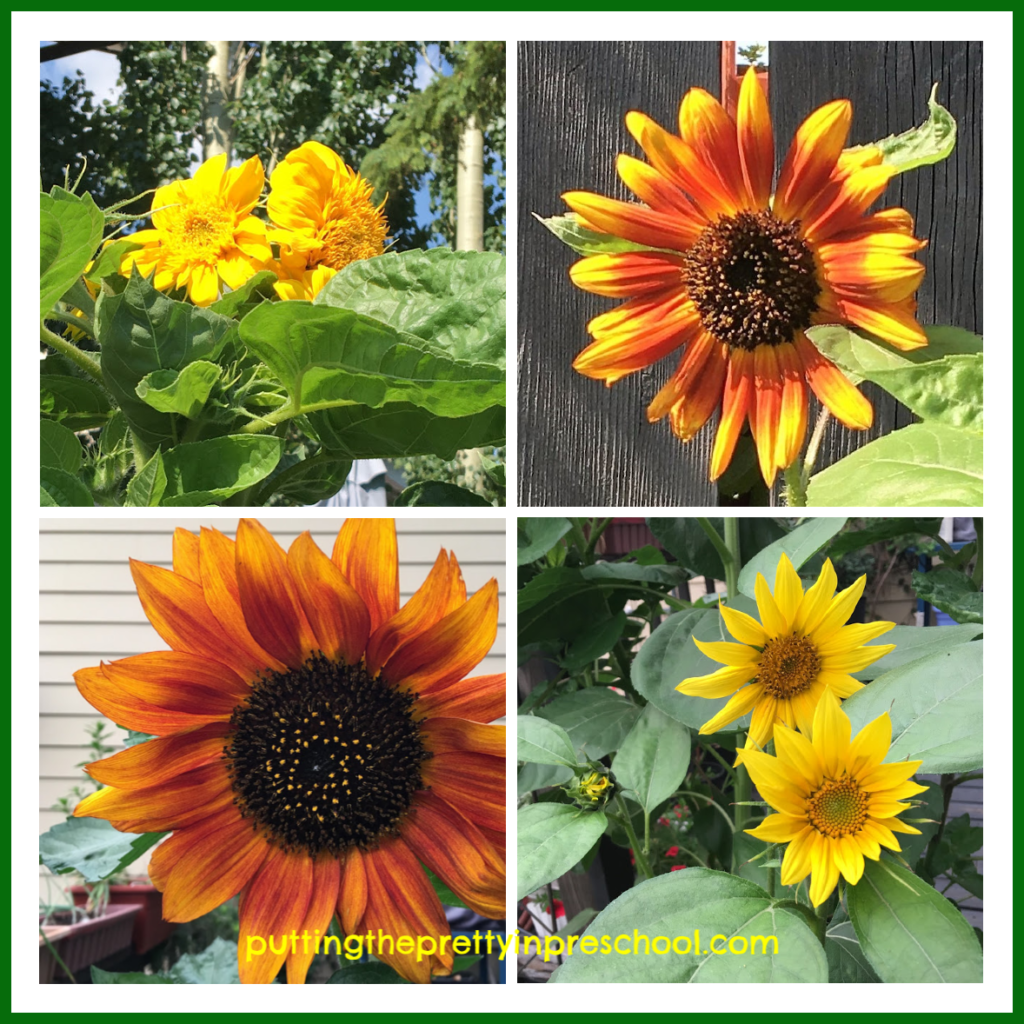 _______
Start seeds indoors near a sunlit window, or under a grow light. After the last frost, transplant the tiny plants to pots or add them to a garden plot. In areas with long growing seasons, plant the seeds in gardens or containers outdoors immediately.
Sunflowers need a sunny location to flourish. They require regular watering but can tolerate some drought. Plants in pots may need to be transplanted to larger ones when they grow bigger.
For more information about growing sunflowers, view this post from Gardener's Path.
_______
Sunflower Activities For Young Children
Invite young children to help plant and grow sunflowers. The frequent changes in growth offer many opportunities for investigation. Include mature sunflower parts in art and sensory activities.
_______
Printmaking With Sunflowers
Set out red, blue, green and yellow tempera paint colors along with brushes, sunflower heads, and leaves. Have children paint the flowers and leaves and press them on a large piece of paper.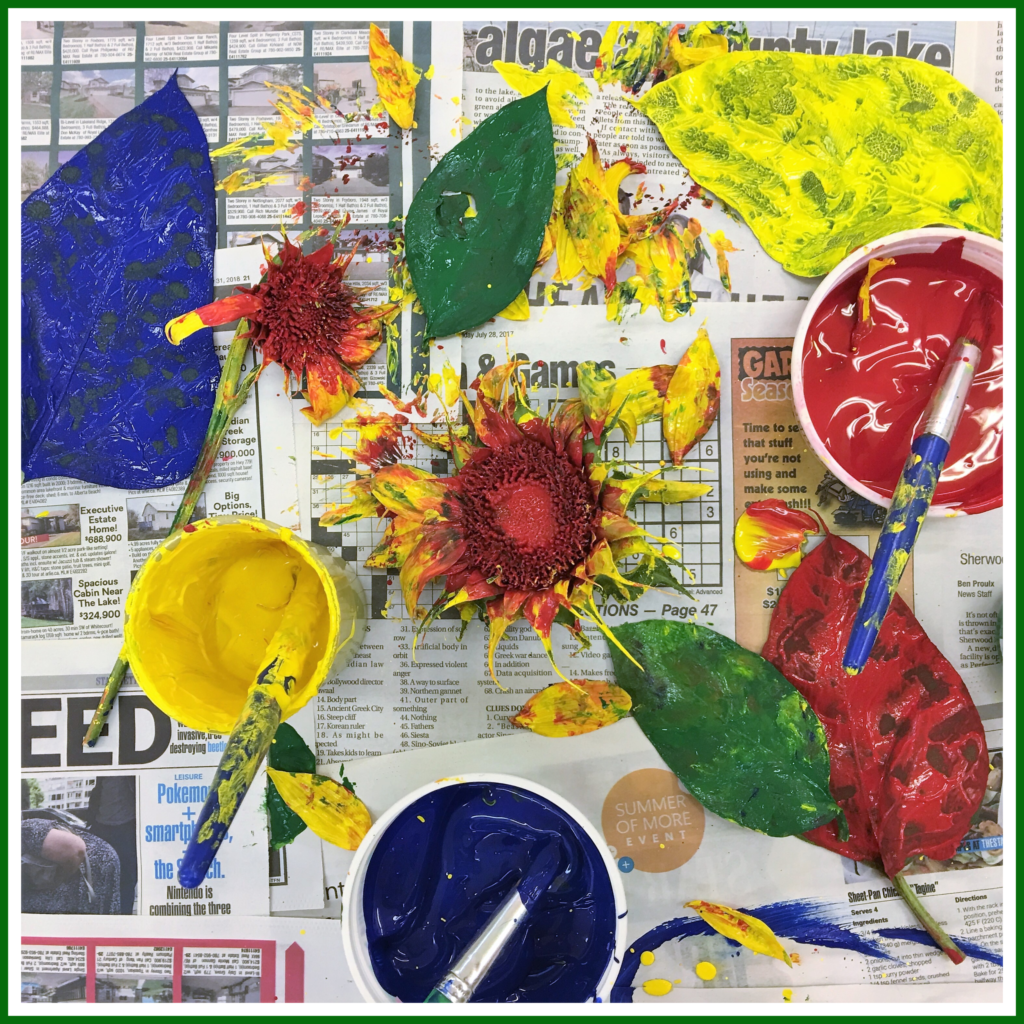 _______
Let the paintings dry.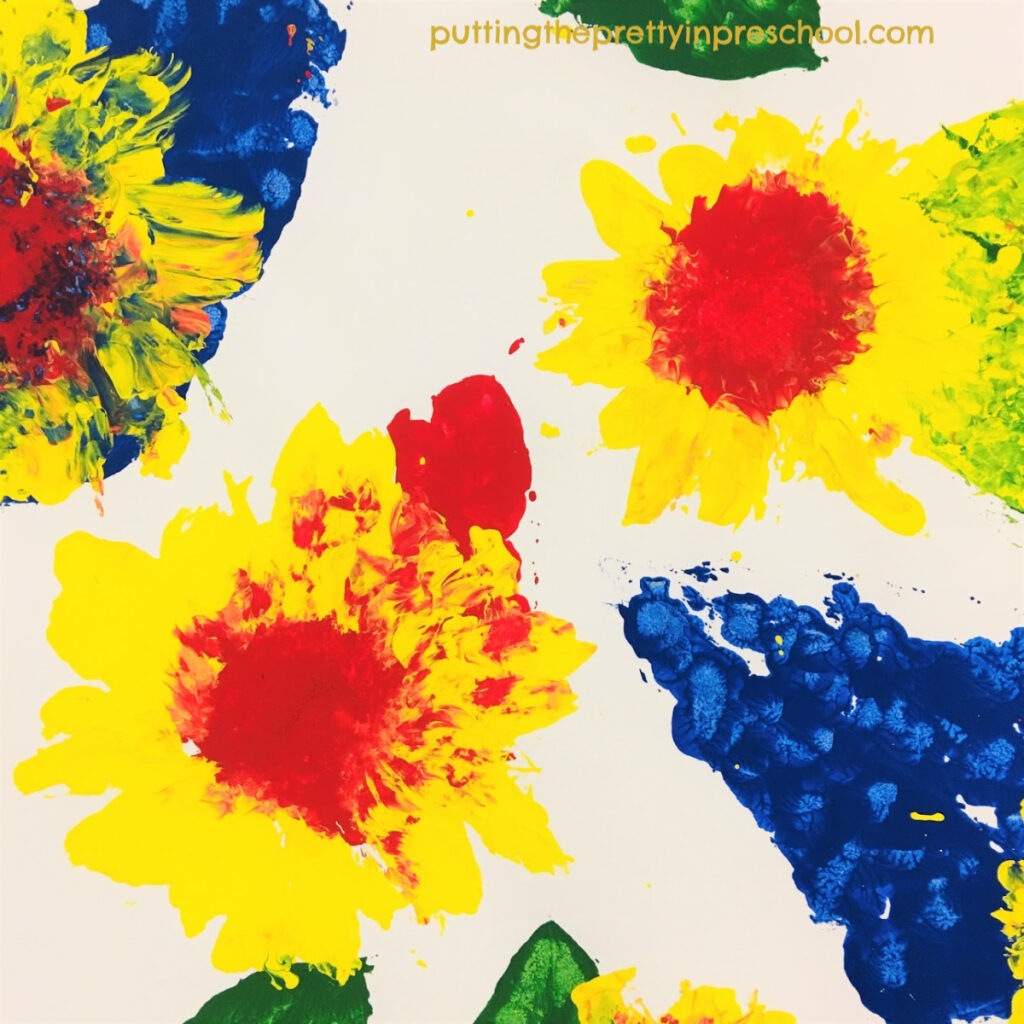 _______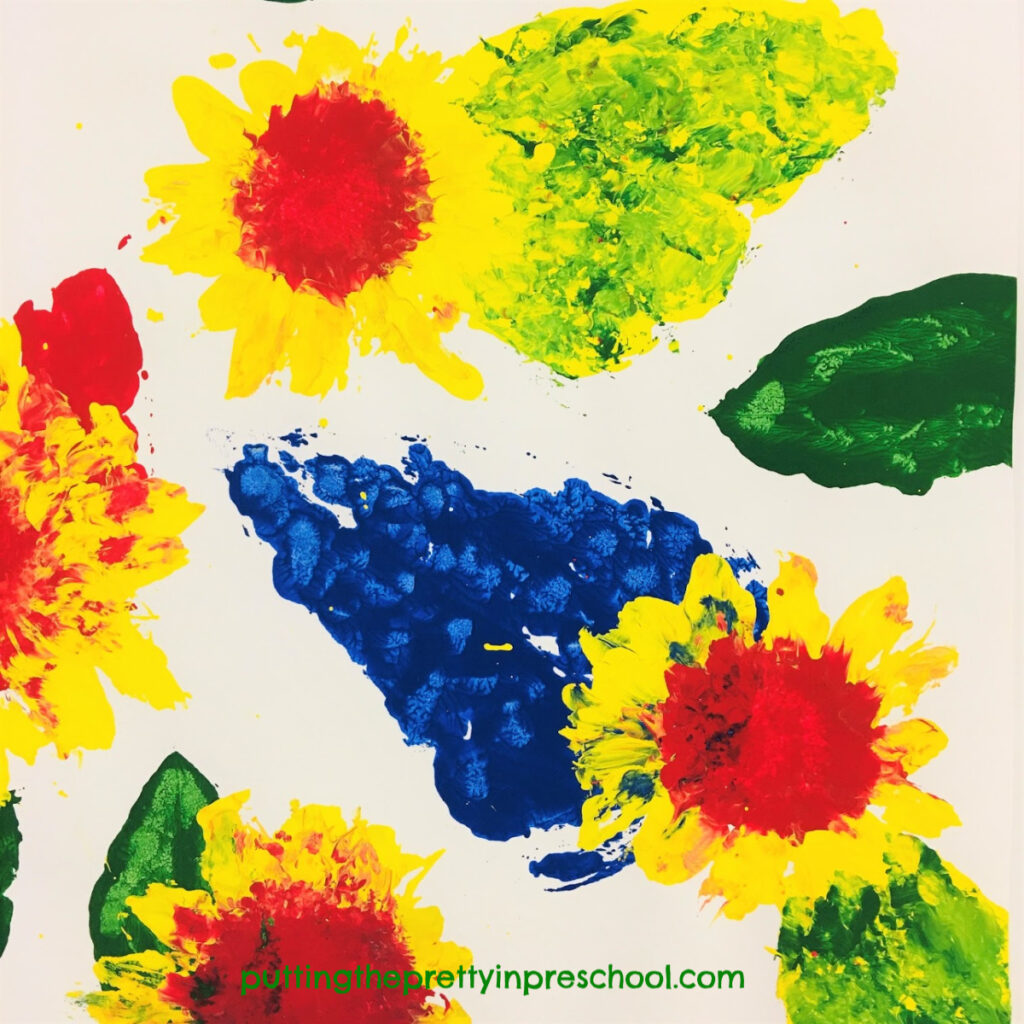 _______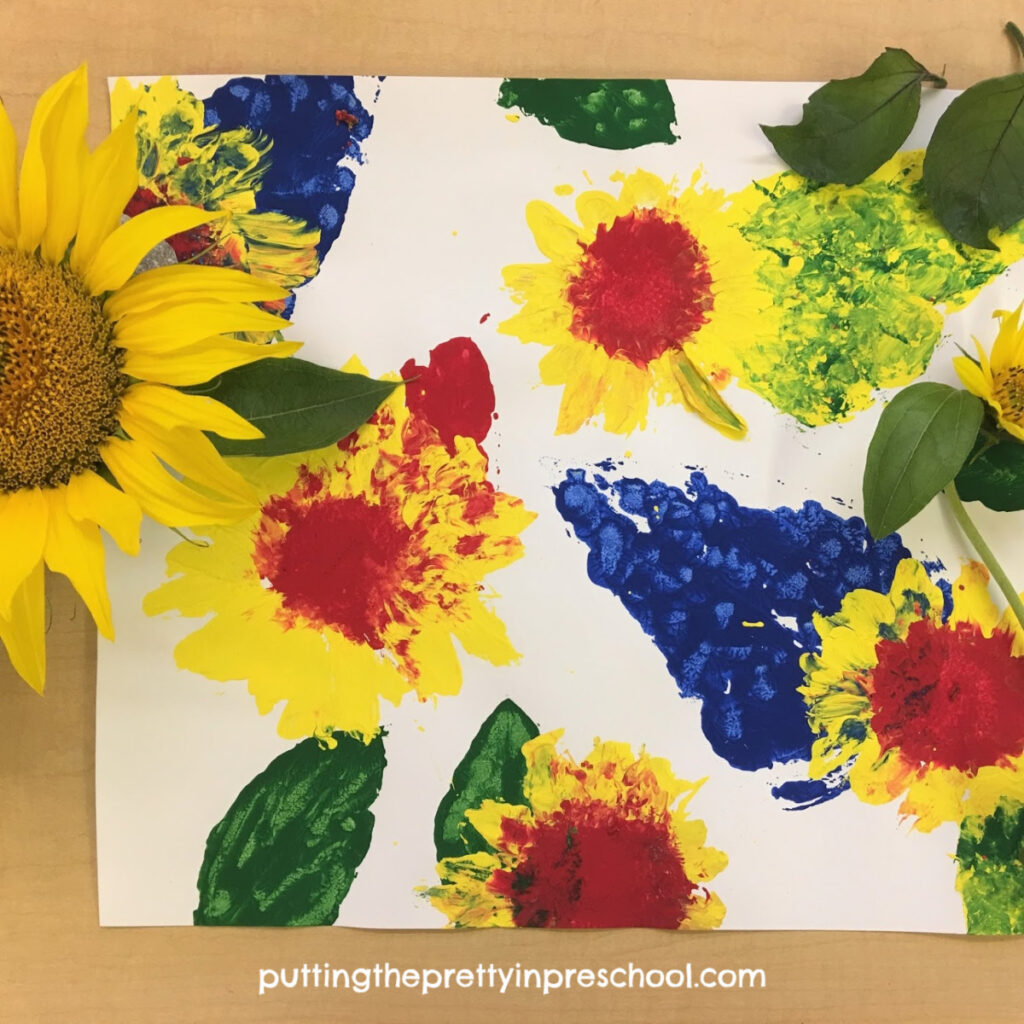 _______
Also read: Butterfly Sunflower Papercraft
_______
Sunflowers And Playdough
Offer a circular party tray with playdough and sunflower parts for children to use. The one below includes
seeds
petals
leaves
stems
flower heads
seed packages
_______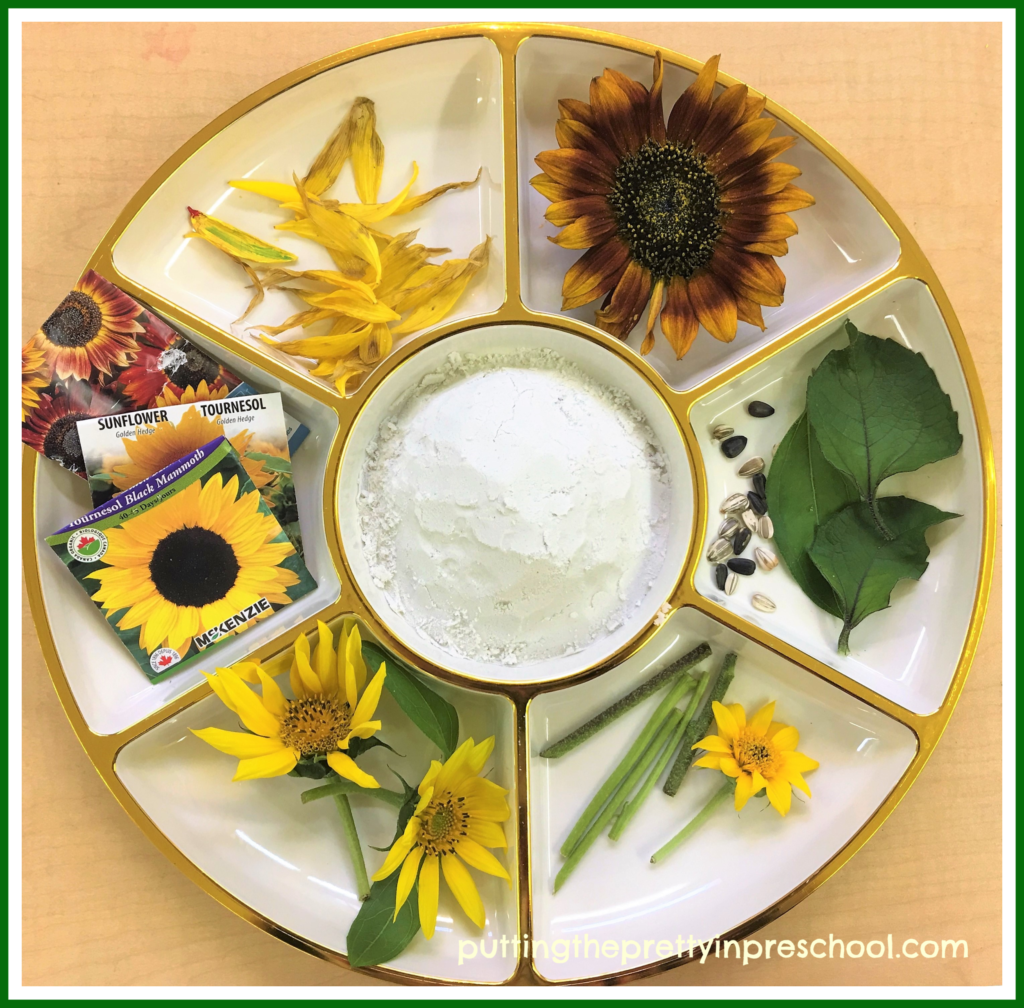 _______
Discovery Tub With Sunflowers And Bugs
Set out a shallow tub for children to explore that contains
sunflower parts
insects
magnifying glass
a pair of binoculars
_______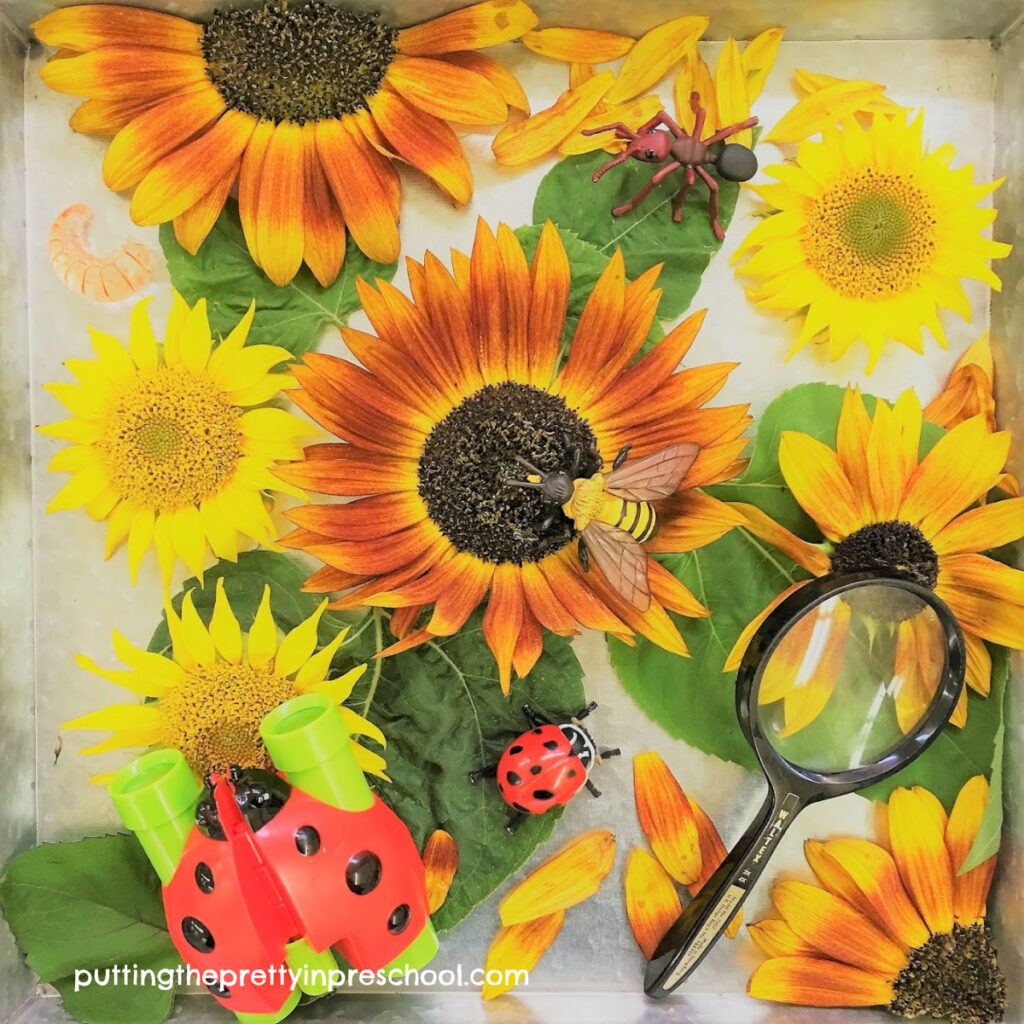 _______
Growing sunflowers and exploring them through activities offers young children valuable nature experiences. And in late summer/early fall, a visit to a sunflower patch or maze makes a terrific field trip or family outing!
_______
What's your favorite variety of sunflowers? Leave a comment!
_______
_______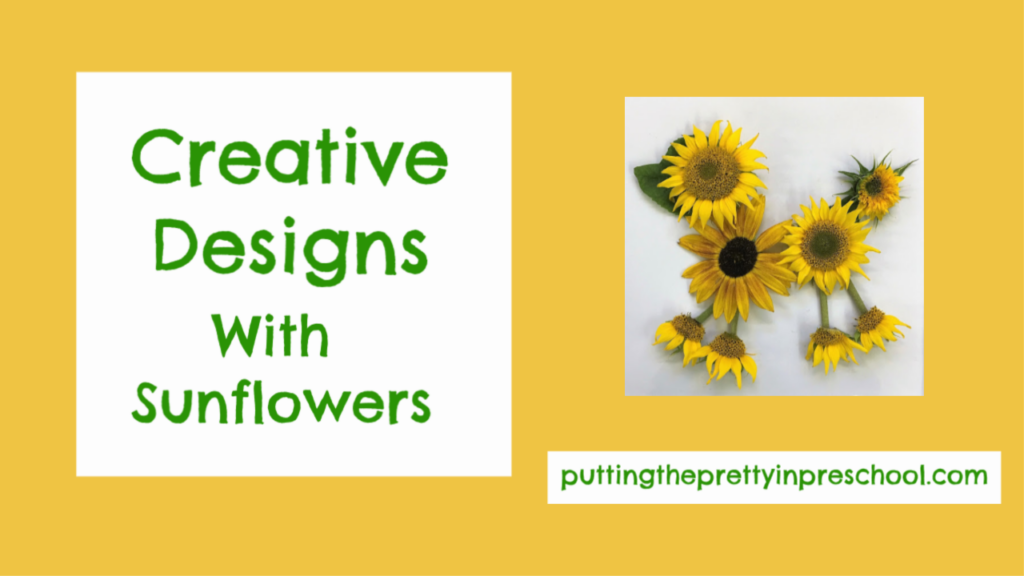 _______
_______
You may also like:
Dinosaurs And Sweet Potato Vine Activities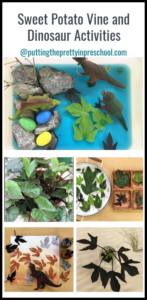 _______
Don't forget to share this post on Pinterest or your favorite social media channel. Sharing is caring!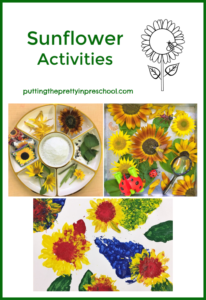 _______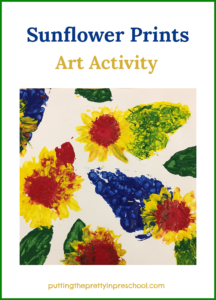 _______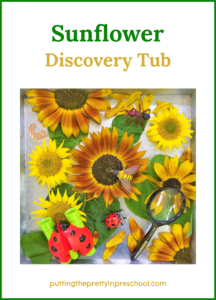 _______
© Annette Kaminsky August 26, 2019
_______
Follow me on social media for more ideas: