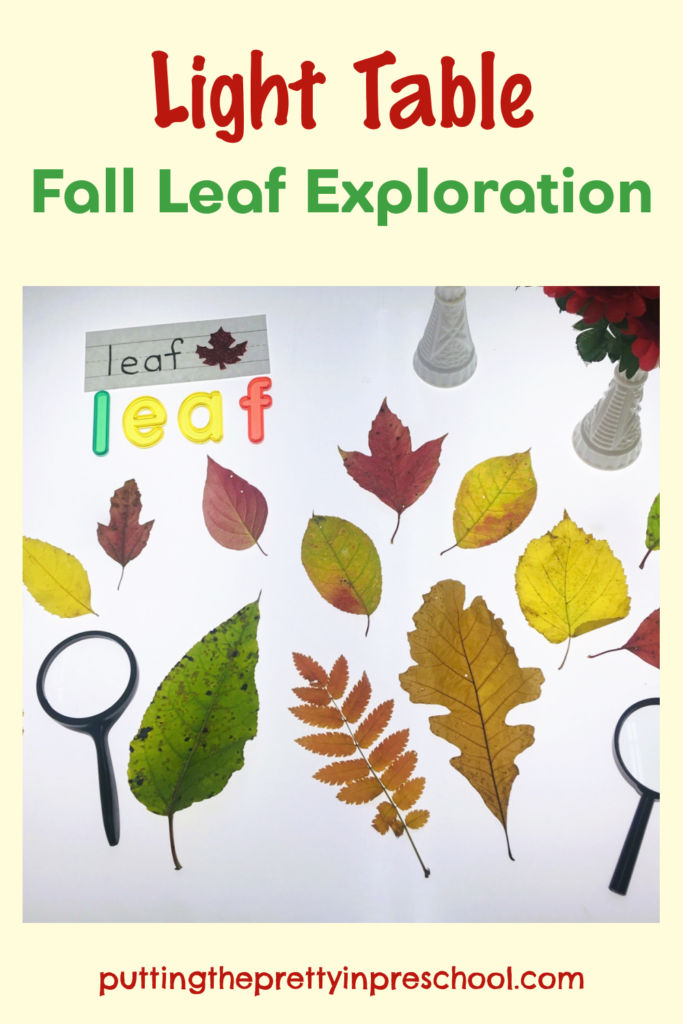 _______
One of the nicest places to observe colors and shapes in fall leaves is on the light table. Early learners get the chance to investigate natural materials indoors. The leaves get illuminated and their stripes, spots, and beautiful colors become even more noticeable. And best of all, there are a lot of learning possibilities in this light table leaf exploration activity.
_______
Follow me on Pinterest for more early learning ideas.
_______
Supplies To Collect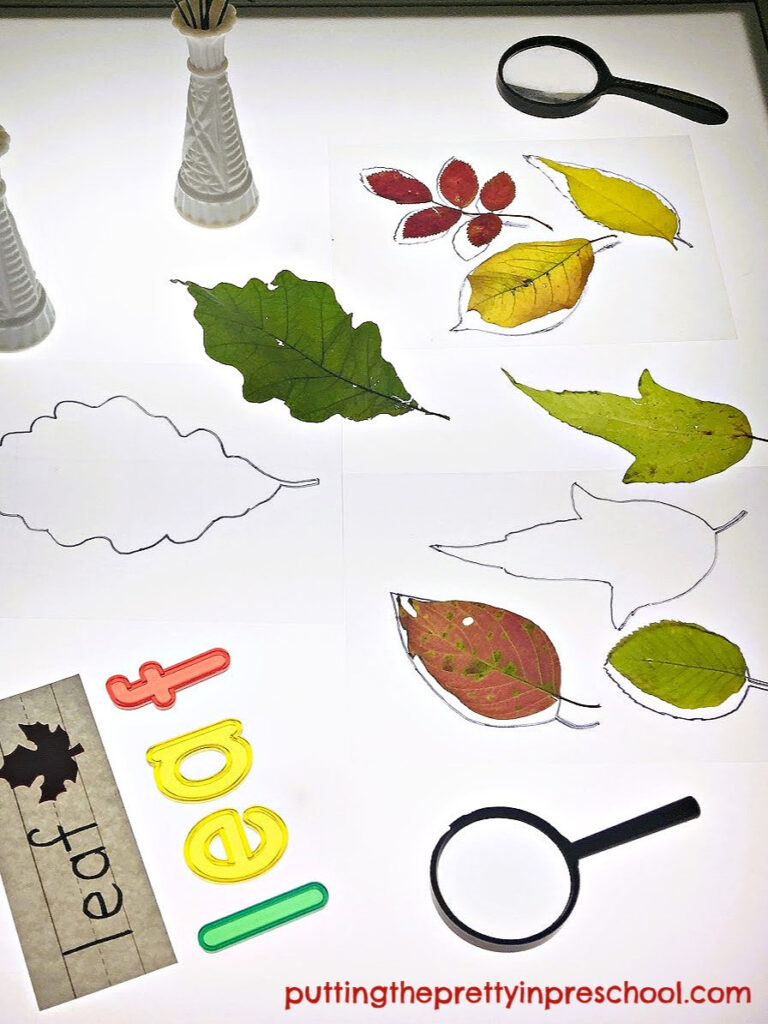 _______
Gather the following supplies for this low-prep, economical nature play invitation:
leaves in different colors, shapes, textures, and sizes
overhead transparencies
black permanent marker
"leaf" word strip
transparent alphabet letters
magnifying glasses
artificial flowers in vases
_______
Light Table Leaf Exploration
To collect the leaves, take your little charges on a nature walk. Give everyone a bag and ask each participant to find leaves in different shapes, sizes, and colors.
Back at home or in class, set some of the leaves on a light table for the children to view. Invite everyone to explore, sort, and arrange the foliage.
Extra leaves can be placed in an indoor DIY mud kitchen or added to a sensory tub.
Include magnifying glasses for early learners to see leaf veins and midribs clearly.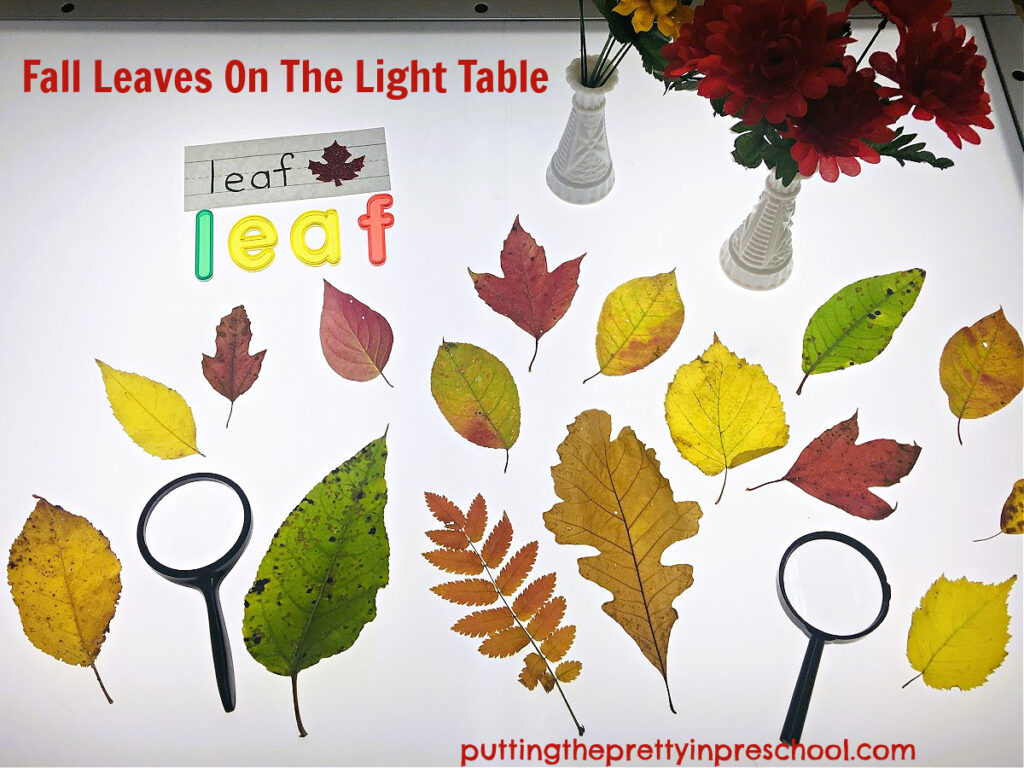 _______
Place a word strip with the word "leaf" on the table, and include transparent alphabet letters. Encourage children to say and spell the word.
Fall flower sprigs in vases add ambiance to the center.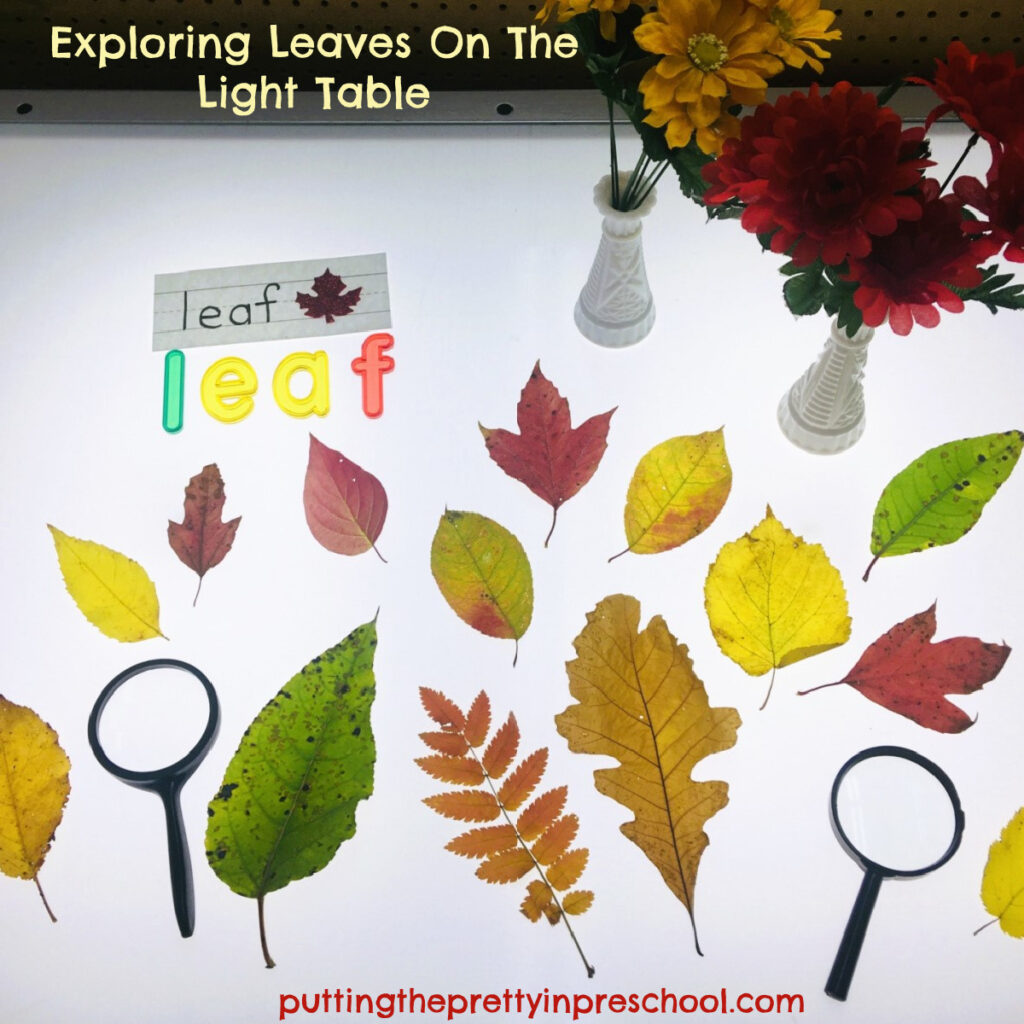 _______
Overhead Transparency Leaf Silhouettes
Trace some of the leaves onto overhead transparencies using a black permanent marker. Invite your early learners to match the light-enhanced leaves to their silhouettes.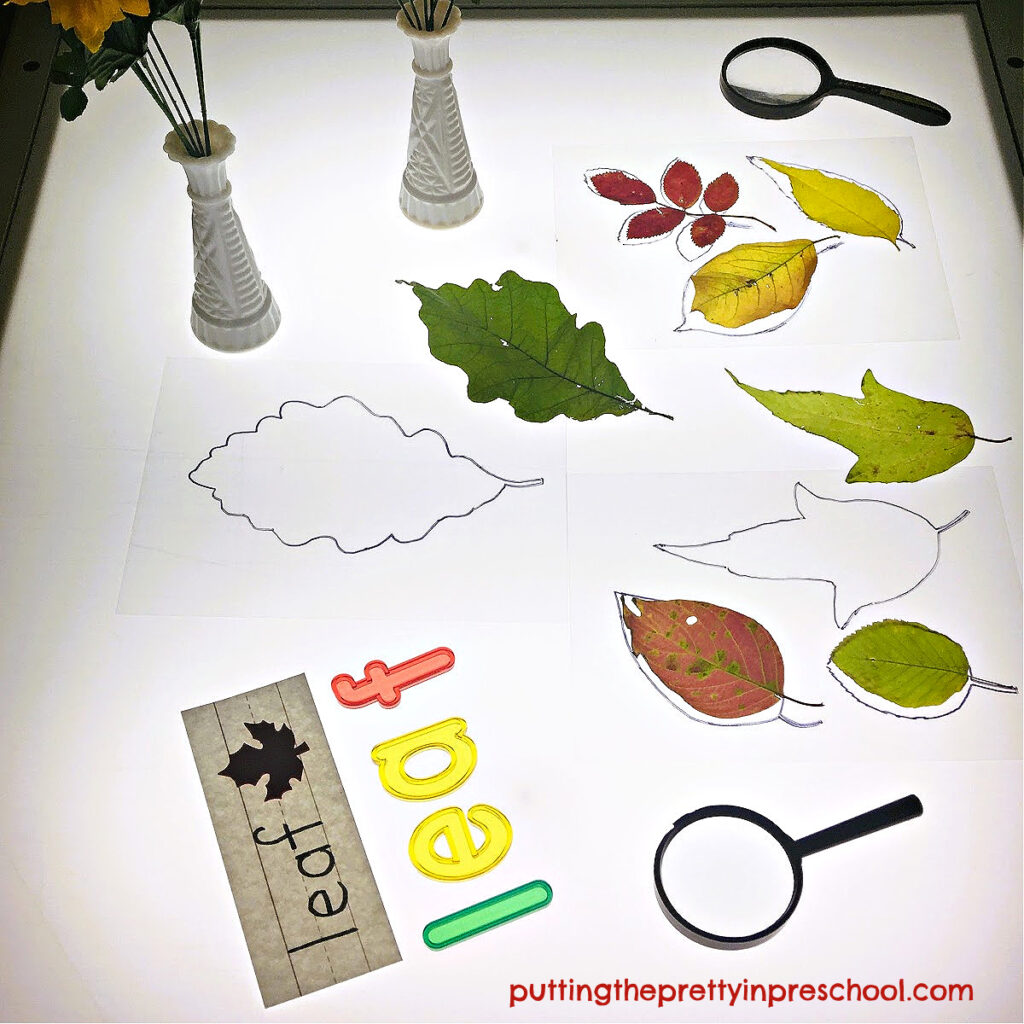 _______
Light Table Leaf Exploration Benefits
This simple sensory activity has so many learning opportunities. Here are some possibilities this leaf light table setup offers:
recognizing leaf colors
counting and sorting leaves
shape matching
ordering leaves by size
alphabet letter identification
learning to make and spell a word
discussing leaf midribs and veins
creating designs with leaves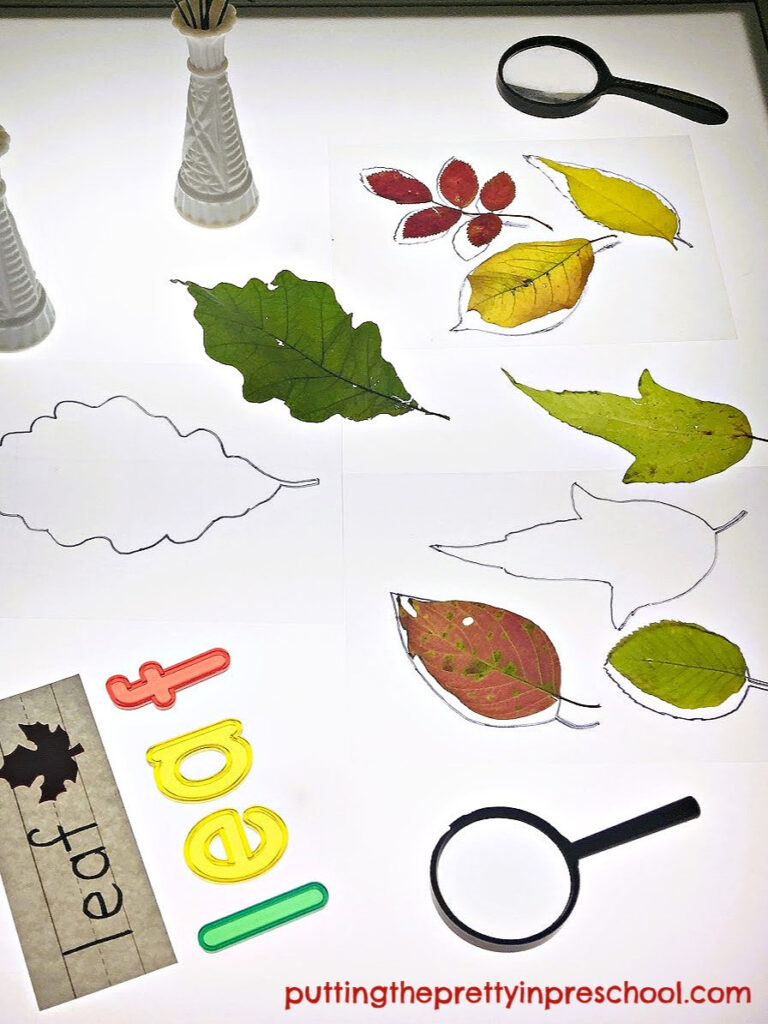 _______
Related: Eyedropper Leaf Art
_______
_______
You may also like: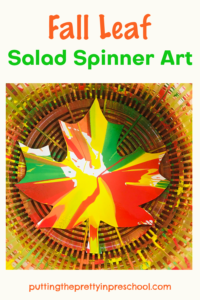 _______
Christmas Sweater Playdough Tray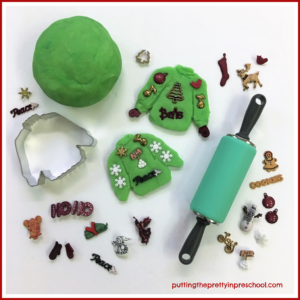 _______
Don't forget to share this post on Pinterest or your favorite social media channel. Sharing is caring!
_______
© Annette Kaminsky   October 29, 2022
_______
Follow me on social media for more ideas: