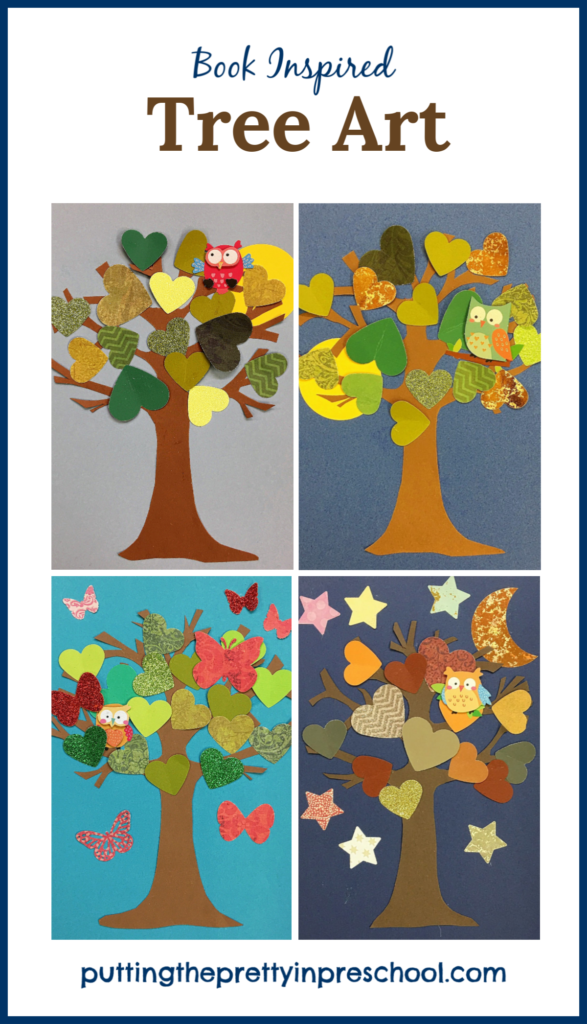 ---
Inspiration For The Tree Art
Trees are a popular art theme, and I love using tree art in a mosaic pattern on a bulletin board display.
Over the years I've done a few tree displays celebrating our four Alberta seasons. This year I chose an art project based on the storybook "Wow! Said The Owl" by Tim Hopgood. In the story, an owl stays up past his bedtime one summer night and notices the beautiful colors of early morning, midday, and dusk. The owl loves all the color schemes but decides the night colors are still the best. As I read the story, I was saying "Wow" right along with the owl, because the illustrations featuring the owl and tree throughout the day are gorgeous!
---
Art Set Up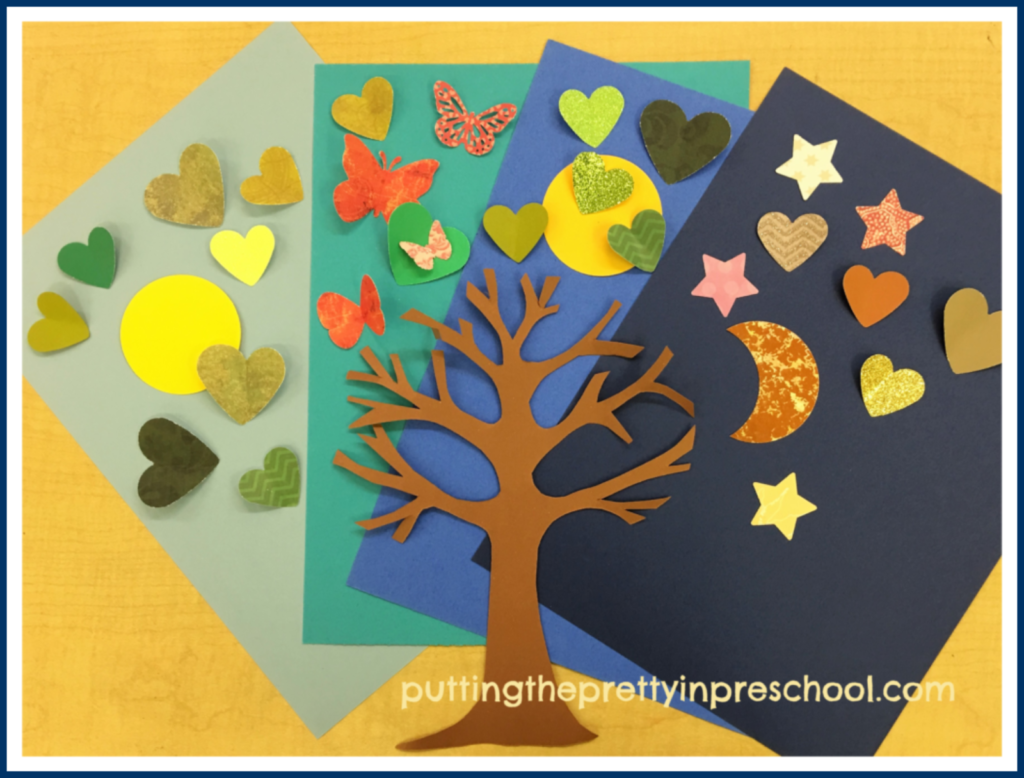 ---
Based on the colors in the book, I used heart-themed paper punches to cut a variety of leaves. I used circle paper punches for the suns and moon. Butterfly paper punches came in handy for the midday picture. A sticker owl was available to complete each picture.
For the art project I used four different blue shades of 9 x 12 fade-resistant paper. This size displays perfectly as a mosaic pattern on a feature bulletin board I have access to. I cut tree trunks in different shades of brown, and glued one on each piece of blue paper.
Then children got a little bag with shapes to create a tree scene. Paper pieces were attached with a glue stick. Some children questioned why we were using heart shapes for the leaves, so I showed them heart-shaped leaves from real plants.
---
Tree Art Themes
Children completed at least two of the following projects.
---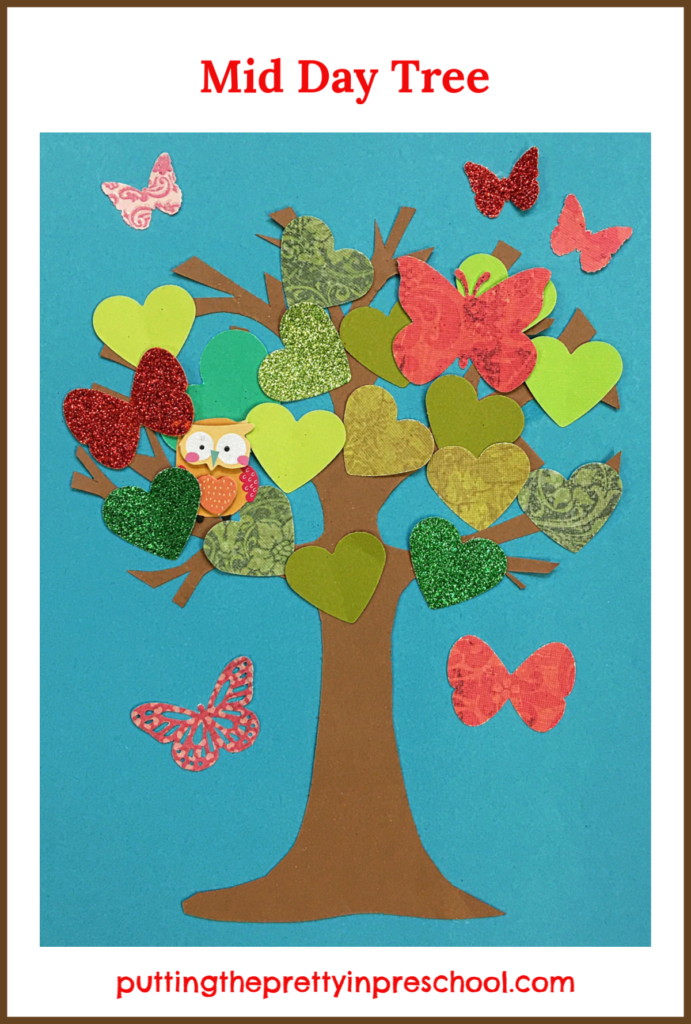 ---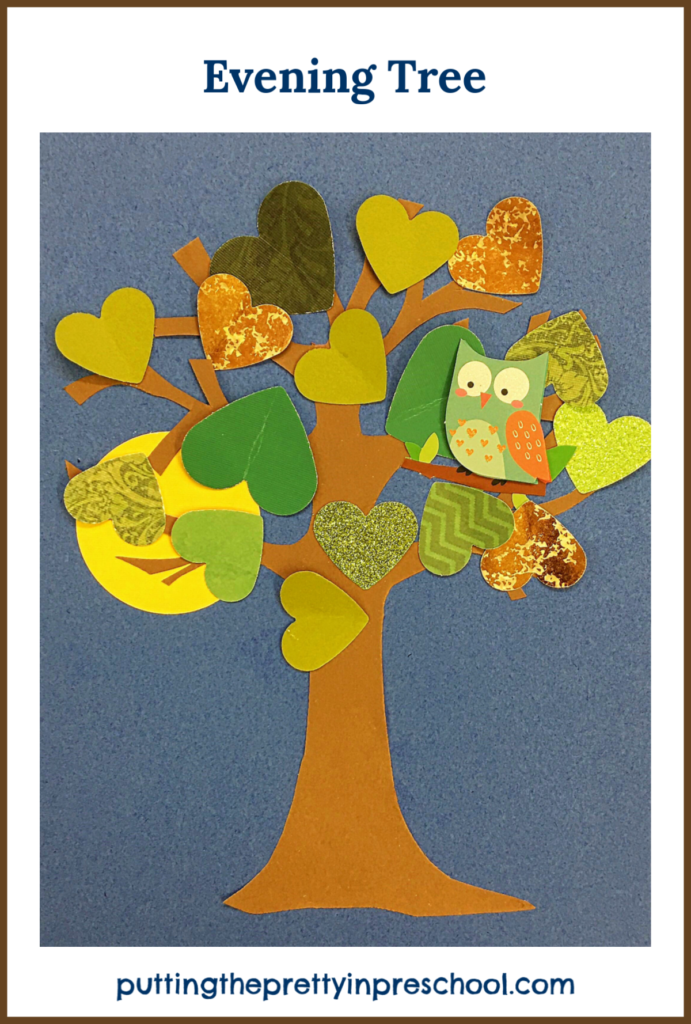 ---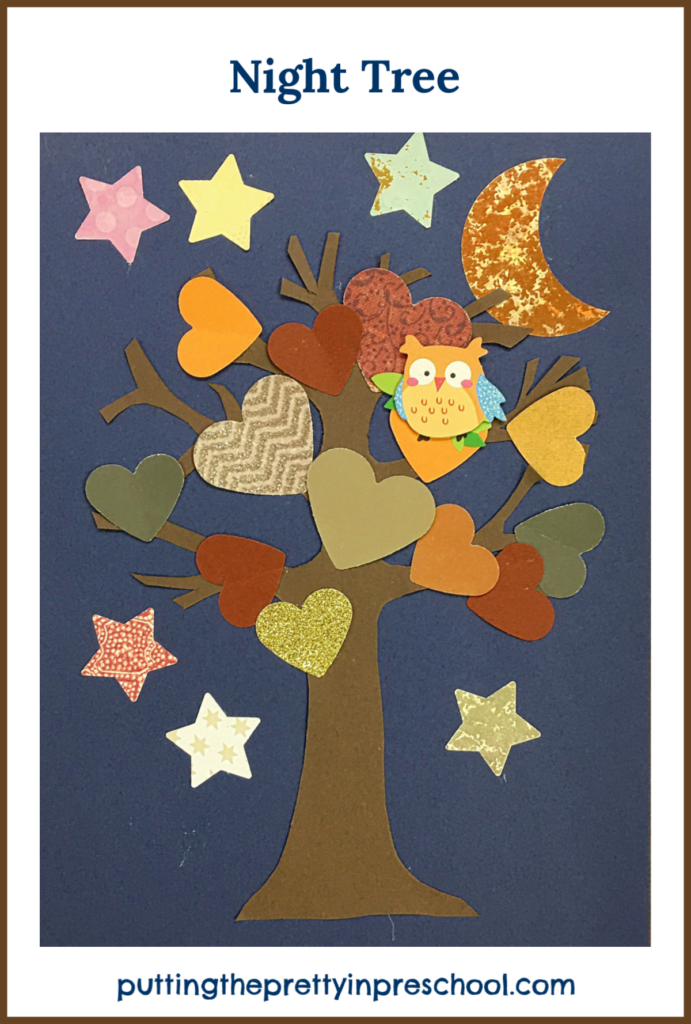 ---
Some of the completed pictures were saved for each child's memory album; others were saved for the bulletin board display.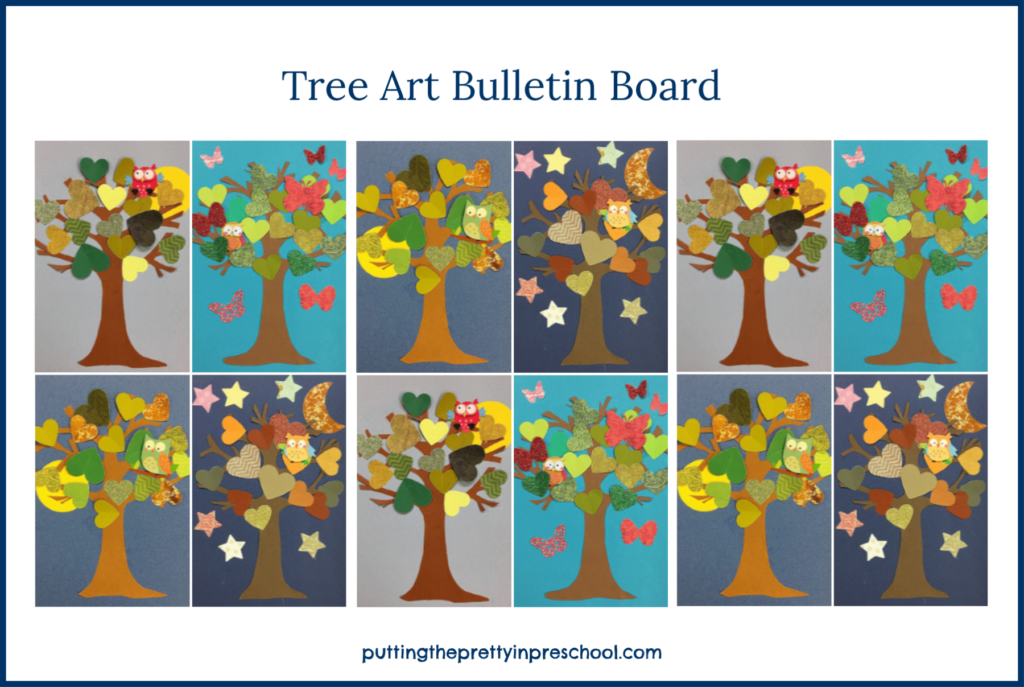 ---
A second bulletin board idea…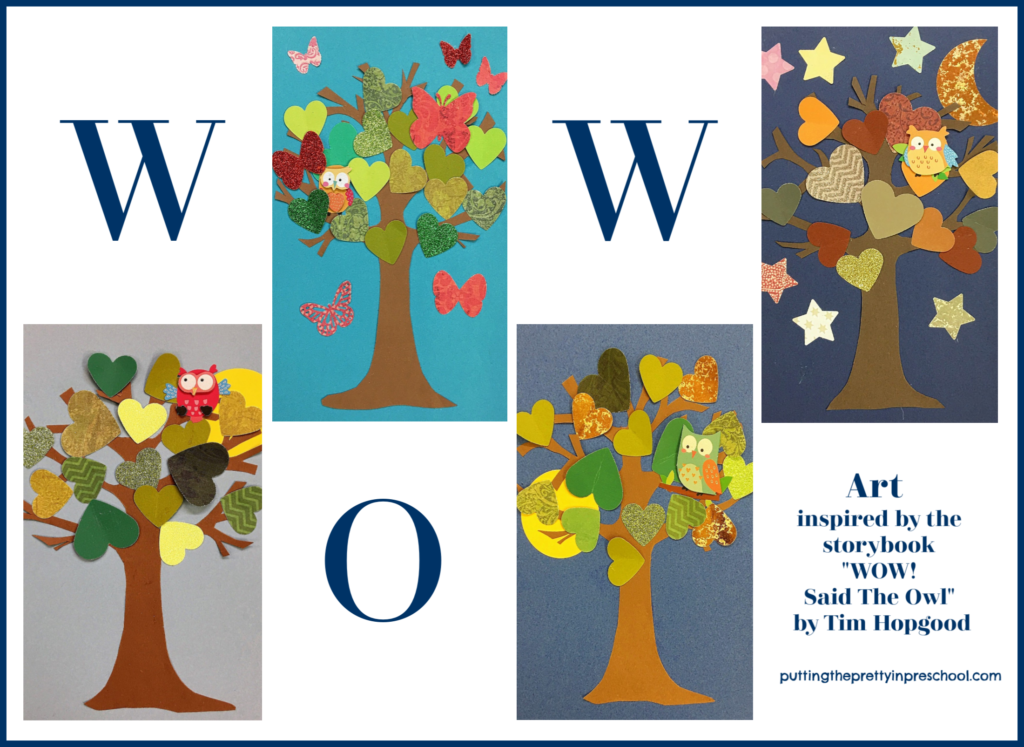 ---
Owl In Tree Printable
Another (and slightly easier) way to do this activity is to use a template with a tree, owl, and butterfly. The tree can be decorated with dot art or fingerpainted leaves. A paper collage would work well too.
---
Download the printable here. (This printable is for personal use or use in one classroom only.)
---
For a cat and pumpkin-themed art activity, you may like the Book Inspired Calendar Art post.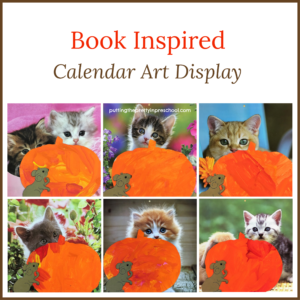 ---
For a Father's Day tree art keepsake, click here.
---
Don't forget to share this post on Pinterest or your favorite Social Media channel. Sharing is caring!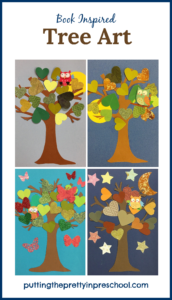 ---
© Annette Kaminsky