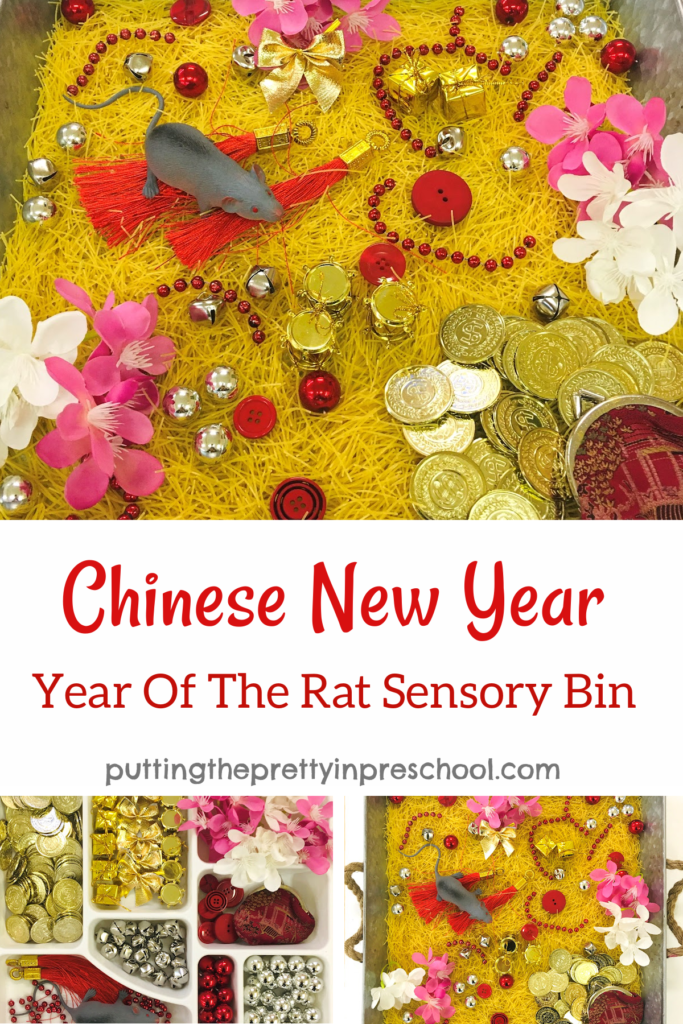 _______
Sensory bins are always welcomed by little learners, and this Chinese New Year noodle bin promises to be a hit. And with this bin, you'll be ready to celebrate the next Chinese New Year, which is on January 25.
To add interest, the noodle-based bin features the Chinese zodiac animal for the year 2020 – a rat! The rodent is a metal rat and is associated with qualities such as industriousness, quick wit, persistence, and kindness.
_______
Related:
Year Of The Pig Sensory Bin (Chinese New Year 2019)
Year Of The Ox Sensory Tray (Chinese New Year 2021)
Year Of The Tiger Chickpea Bin (Chinese New Year 2022)
Year Of The Rabbit Sensory Bin (Chinese New Year 2023)
_______
Supplies In The Chinese New Year Noodle Bin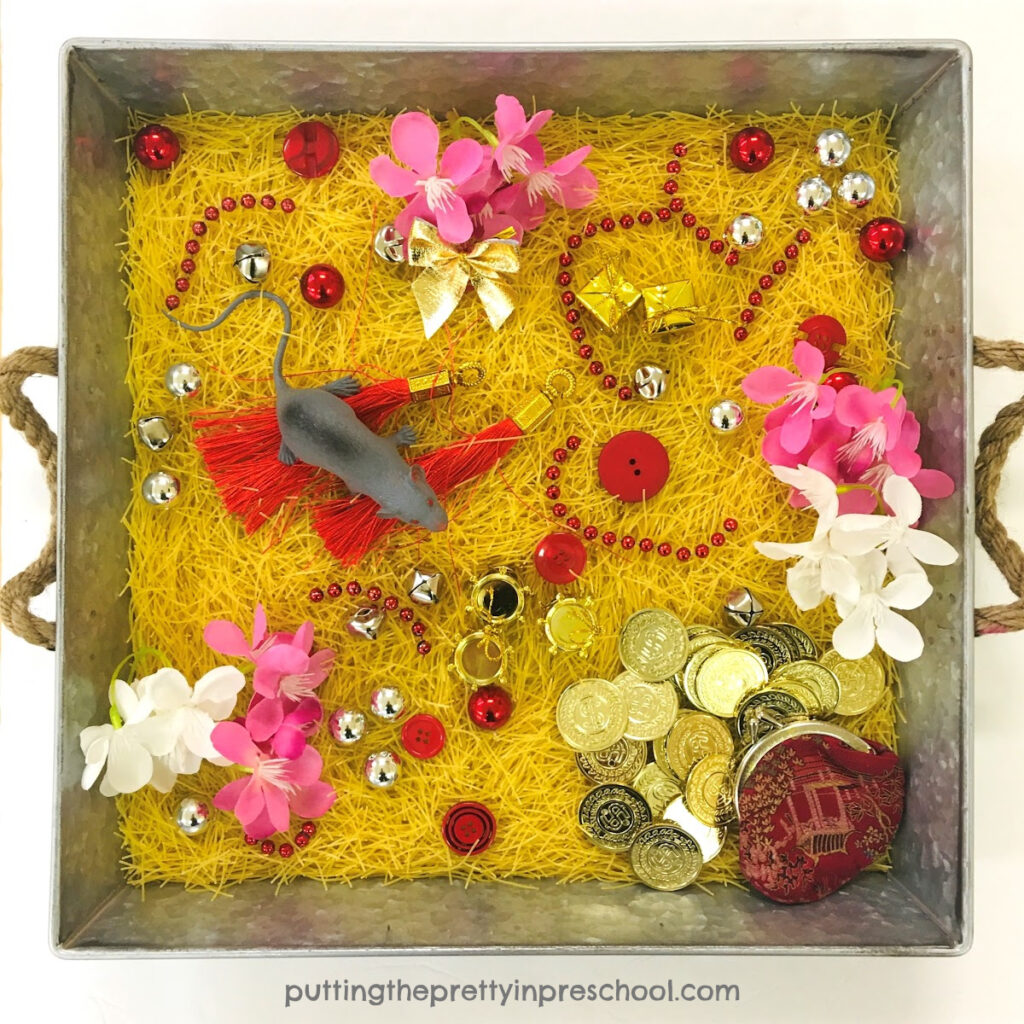 _______
The bin used is a square silver metal tray. The noodle base is a package of German egg pasta, selected for its gold color.
_______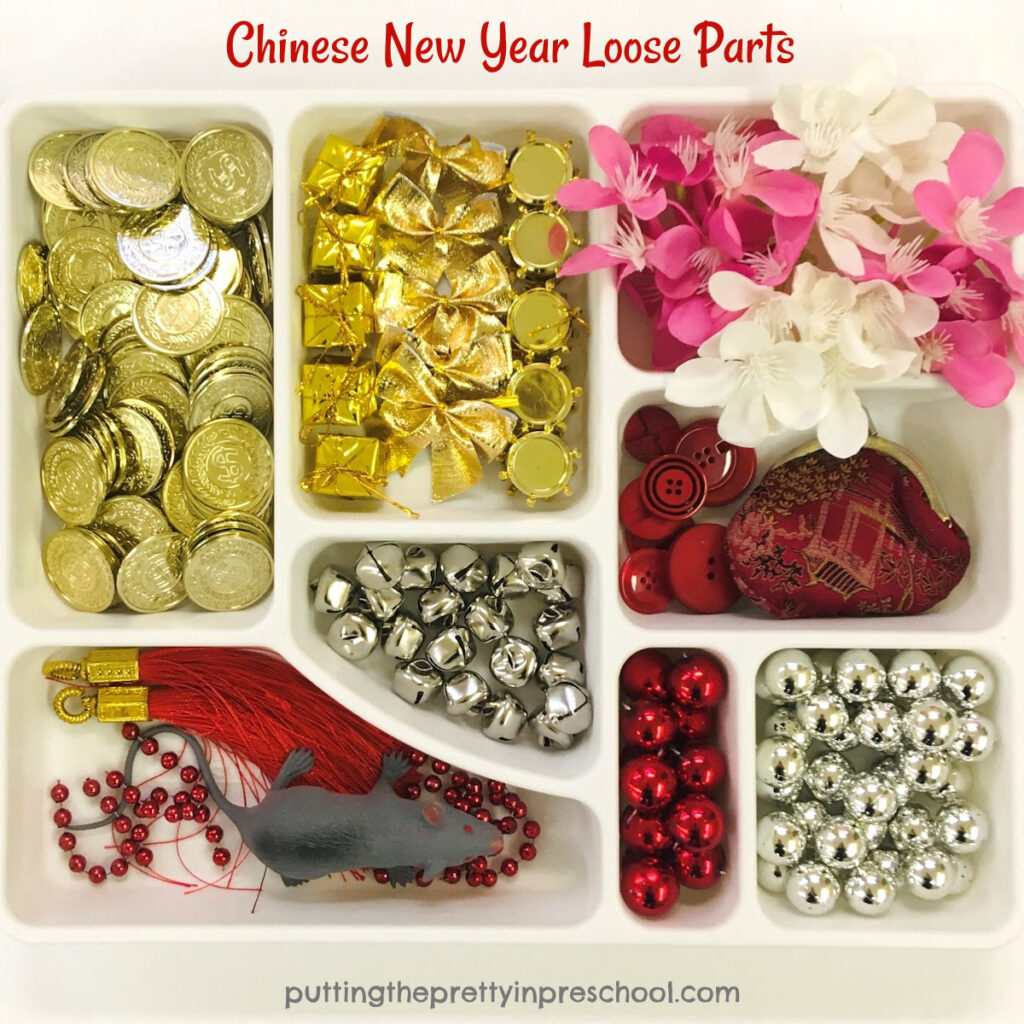 _______
In addition to the noodles, the following loose parts are in the bin:
rat figurine
gold play coins
coin purse
red buttons
pink and white cherry blossoms
silver and red balls cut from garland
bead garland strips
silver bells
red tassels cut from hanging decorations
gold miniature present, bow, and drum decorations
_______
The Year Of The Rat Noodle Bin
_______
The German egg pasta is layered in the bottom of the "year of the rat" bin.
Red and gold are common Chinese New Year colors, so there are plenty of loose parts in both hues.
The official metal rat color is white. My rat is grey, as that's the color I have handy. The grey metal tray and silver bells and beads are intended to match it.
Since rats do not have a good reputation, little learners may be hesitant to play with the toy rodent. So flowers and tassels are intentionally added to the bin to soften up the look and feel. Tassels are a staple in Chinese New Year decorations, and the flowers represent the coming of spring.
_______
For more early learning play ideas, follow me on Pinterest.
_______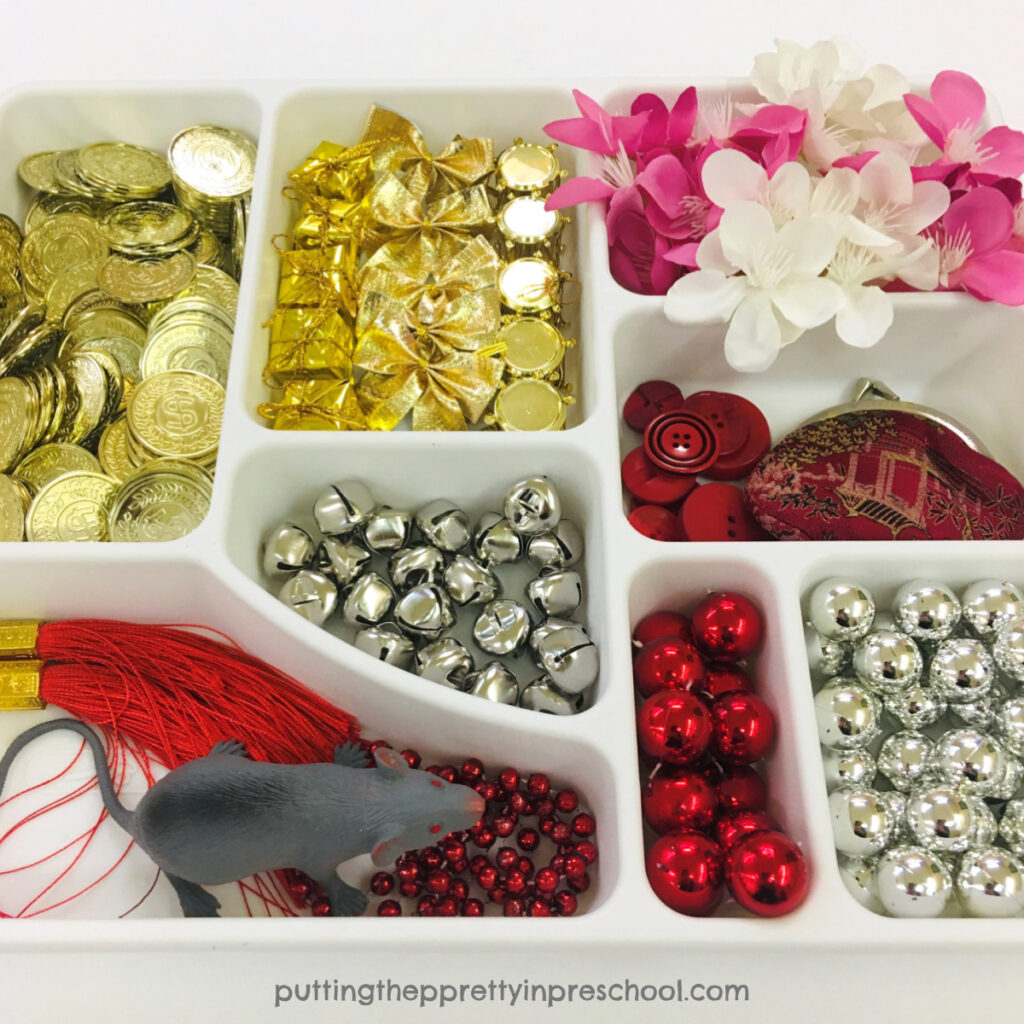 _______
_______
You may also like: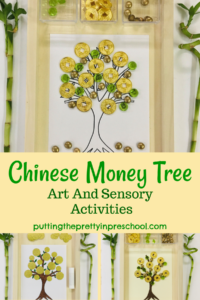 _______
Valentine's Day Playdough Activities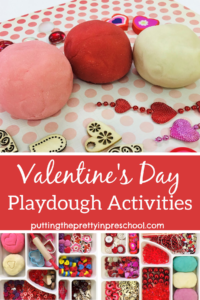 _______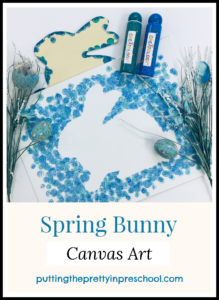 _______
Don't forget to share this post on Pinterest or your favorite social media channel. Sharing is caring!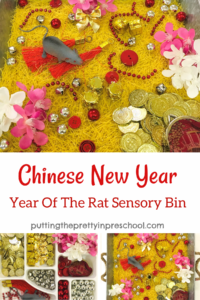 _______
© Annette Kaminsky January 10, 2020
_______
Follow me on social media for more ideas: