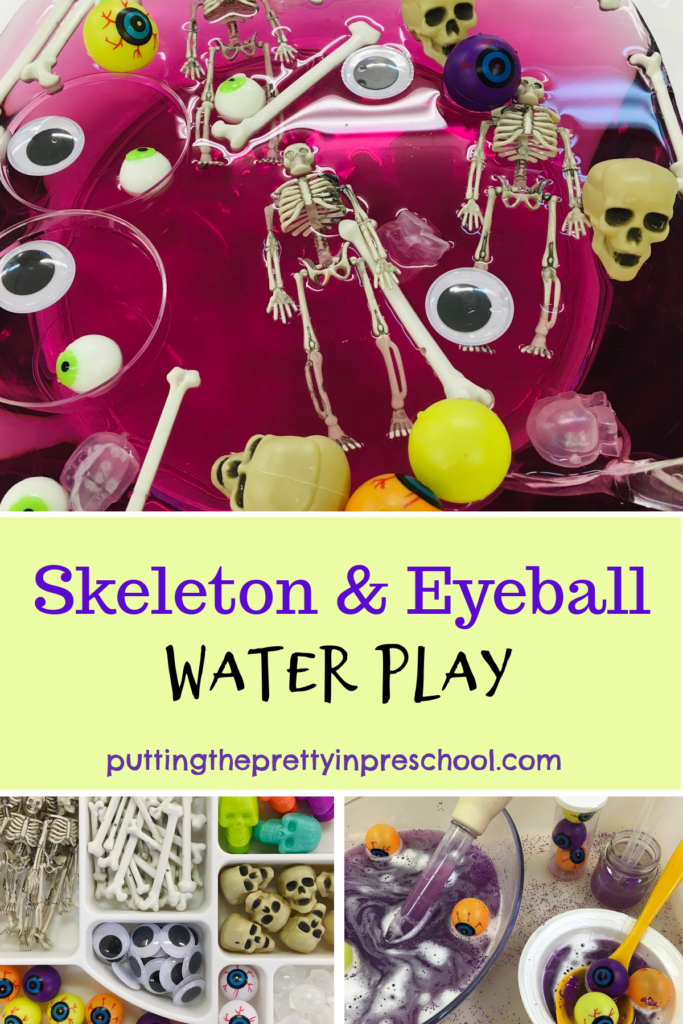 _______
Your early learners will be oh, so excited to explore skeleton and eyeball waterplay activities with skulls, eyeballs, and bones. The supplies to collect are low cost: skeleton parts can be found at dollar stores and local party stores, especially in autumn.
_______
Skeleton And Eyeball Soup
Collect:
plastic eyeballs
squishy eyeballs
plastic skulls
ice cube skulls
bones
extra large wiggly eyes
skeleton models
clear plastic cups
red and blue food coloring
water pitcher
spray shaving foam
ladles
clear cups
tulip shaped punch bowl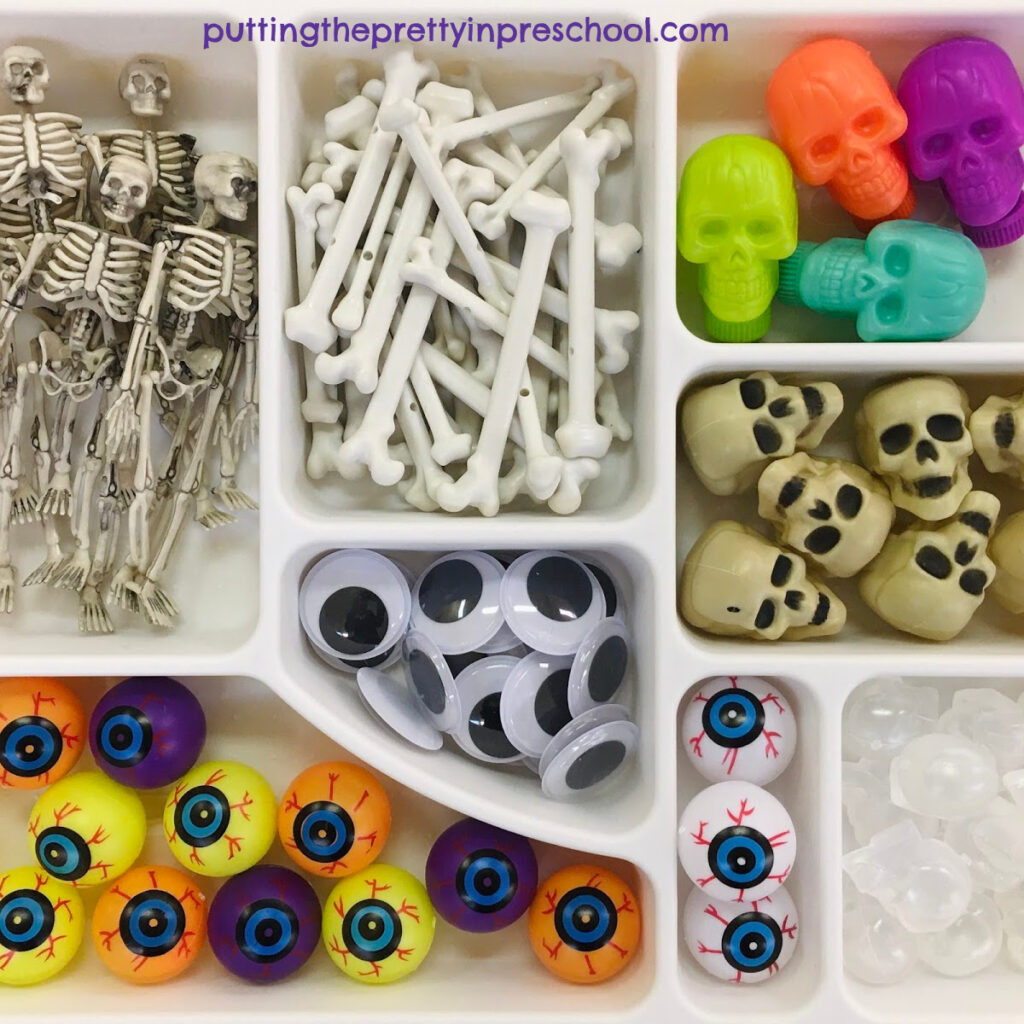 _______
A tulip-shaped punch bowl makes a handy container to fit 3-4 children around. But use whatever you have available…a container of any size or shape will have play possibilities.
Use a pitcher to pour water into the punch bowl. Mix in red and blue food coloring to turn the liquid purple. Drop-in clear plastic cups, ladles, eyeballs, wiggly eyes, skulls, bones, and skeleton models.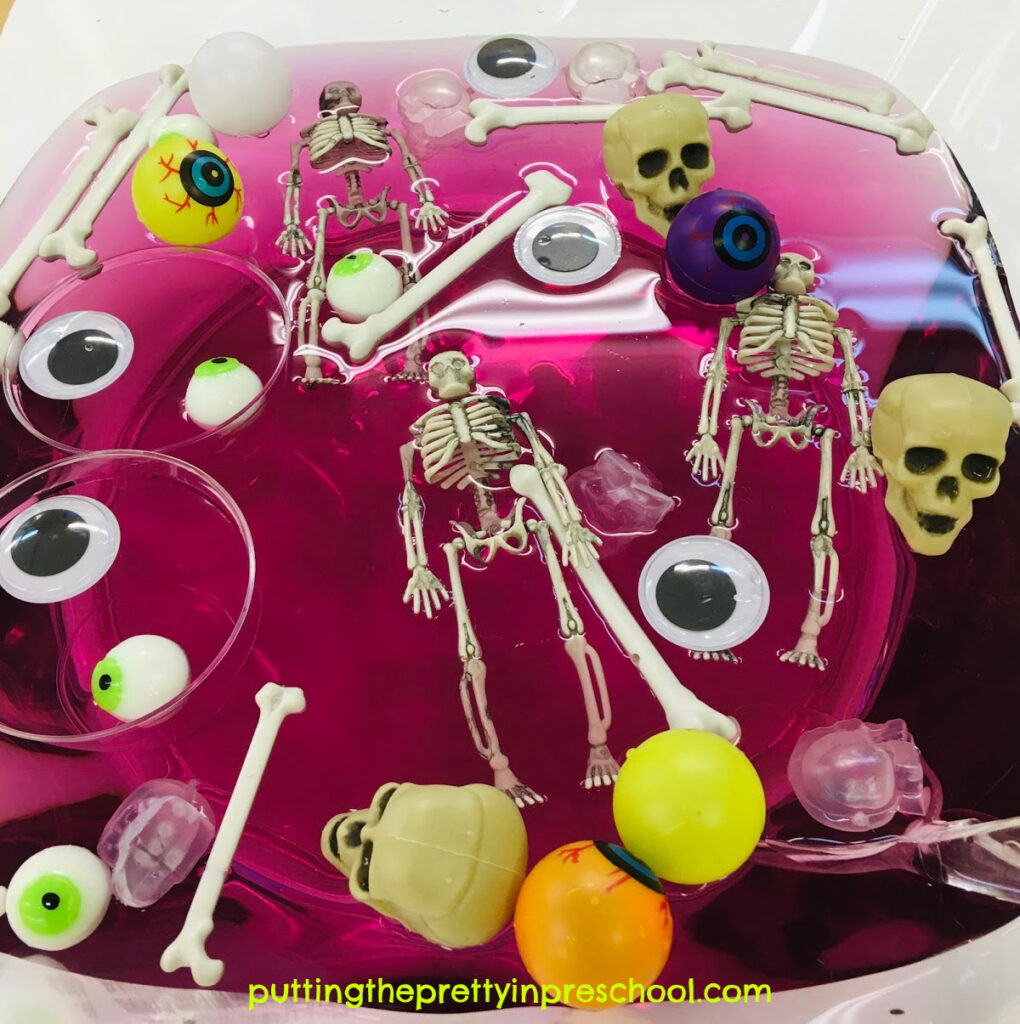 _______
To extend play possibilities, spray shaving foam on top of the water first, and then lay on the loose parts.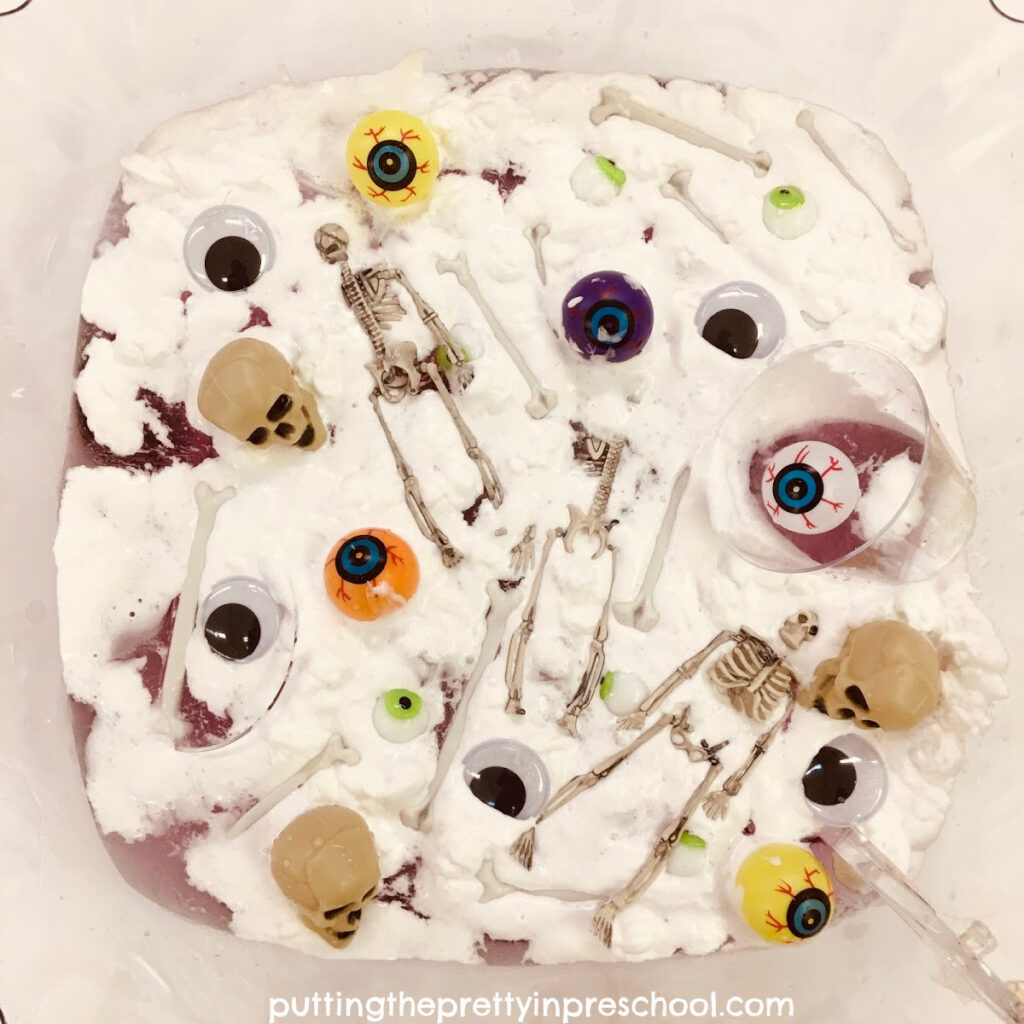 _______
After a short while, the shaving foam shrinks, and the water becomes a milky purple.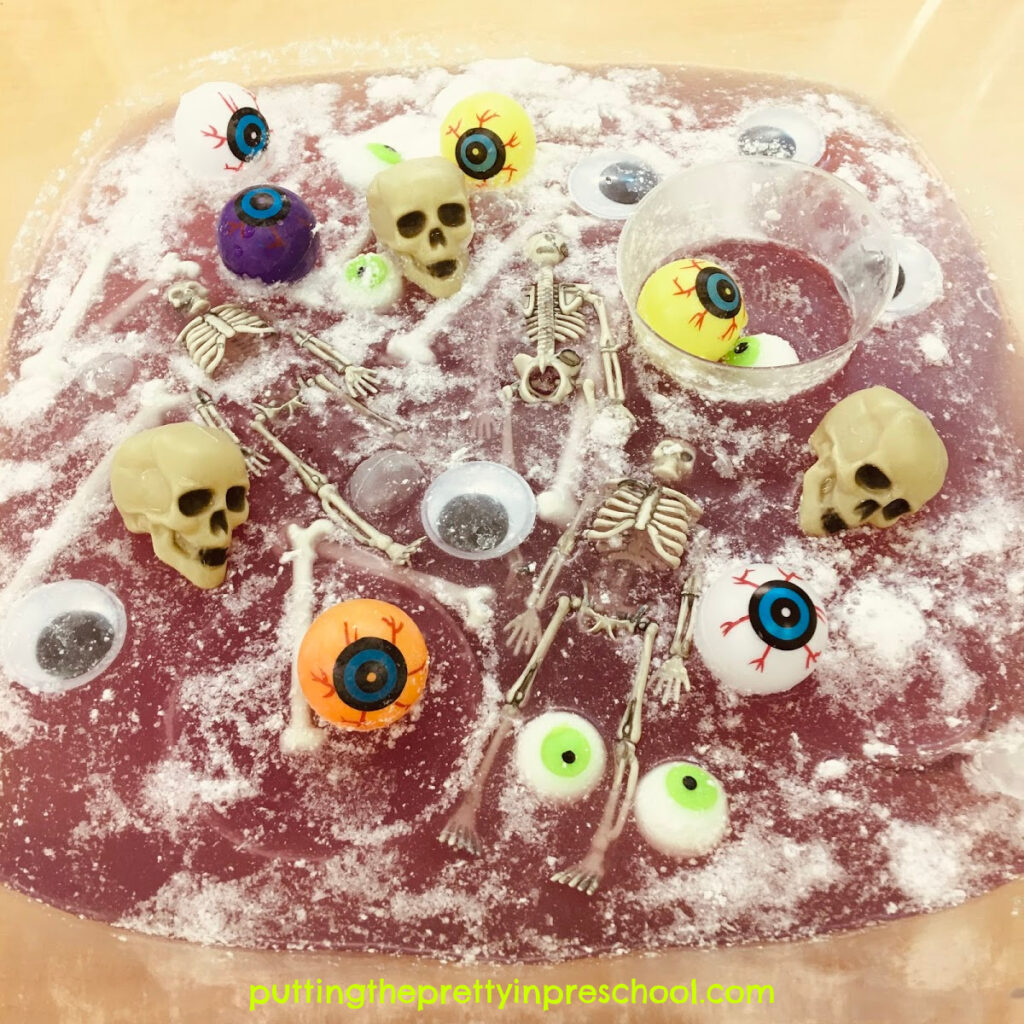 _______
Eyeball Soup
You don't need all of the above items for your little learners to enjoy skeleton and eyeball waterplay. Just add eyeballs and a ladle to a large bowl of colored water set in a tub. Spray in a little shaving foam if you have it available. Your early learners will love scooping the "soup" into bowls.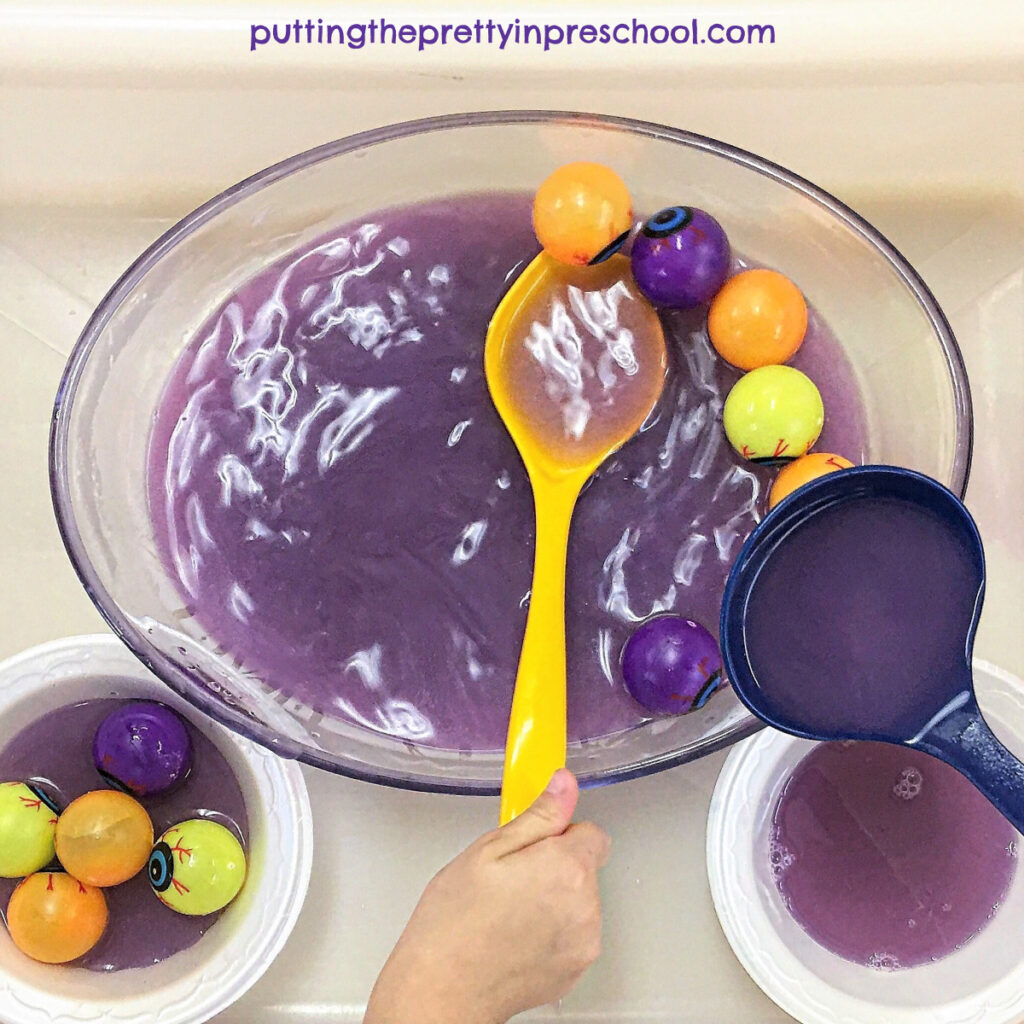 _______
Sprinkle purple glitter on the liquid mixture, and offer eyedroppers, a baster, and pouring containers for more play.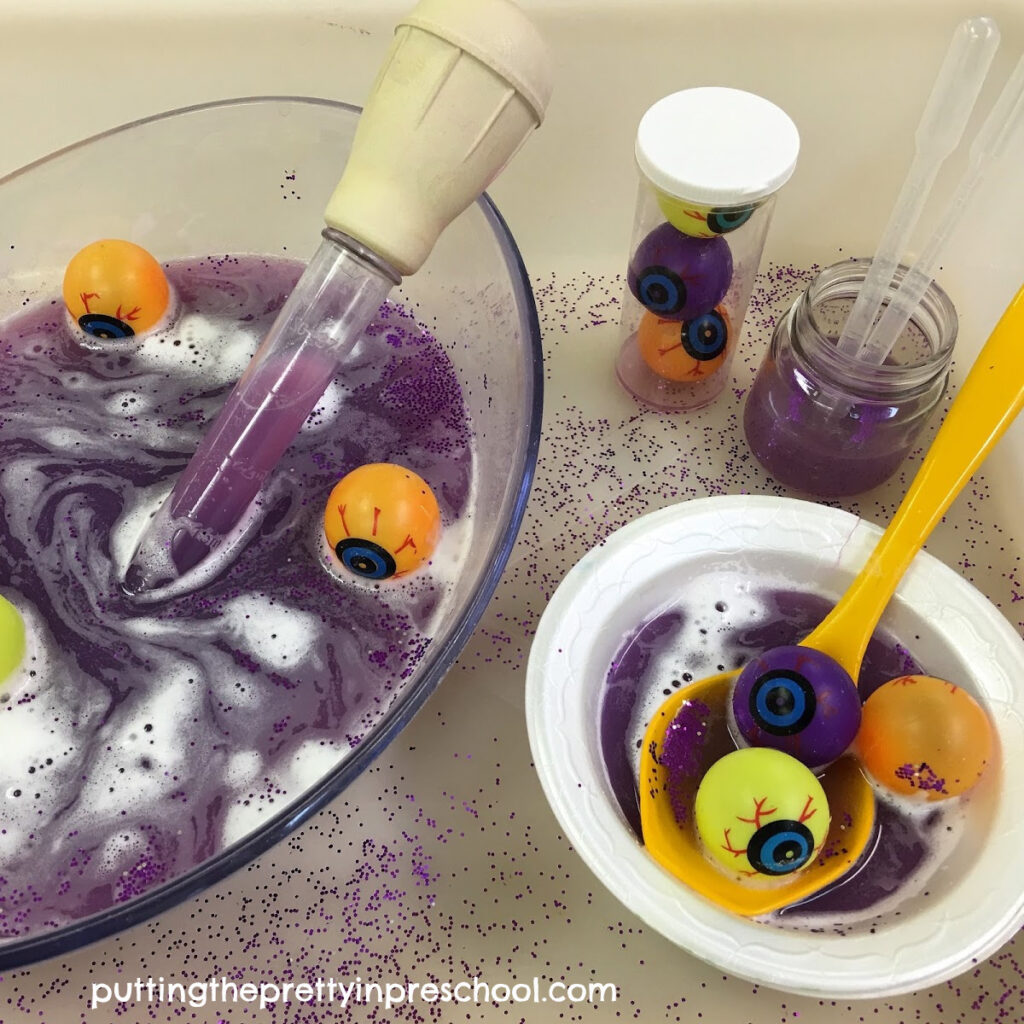 _______
Eyeball Sensory Tube
Load eyeballs into a clear, narrow plastic bottle with a lid. Add neon yellow water. Set the sensory tube on a table for your little ones to view and touch.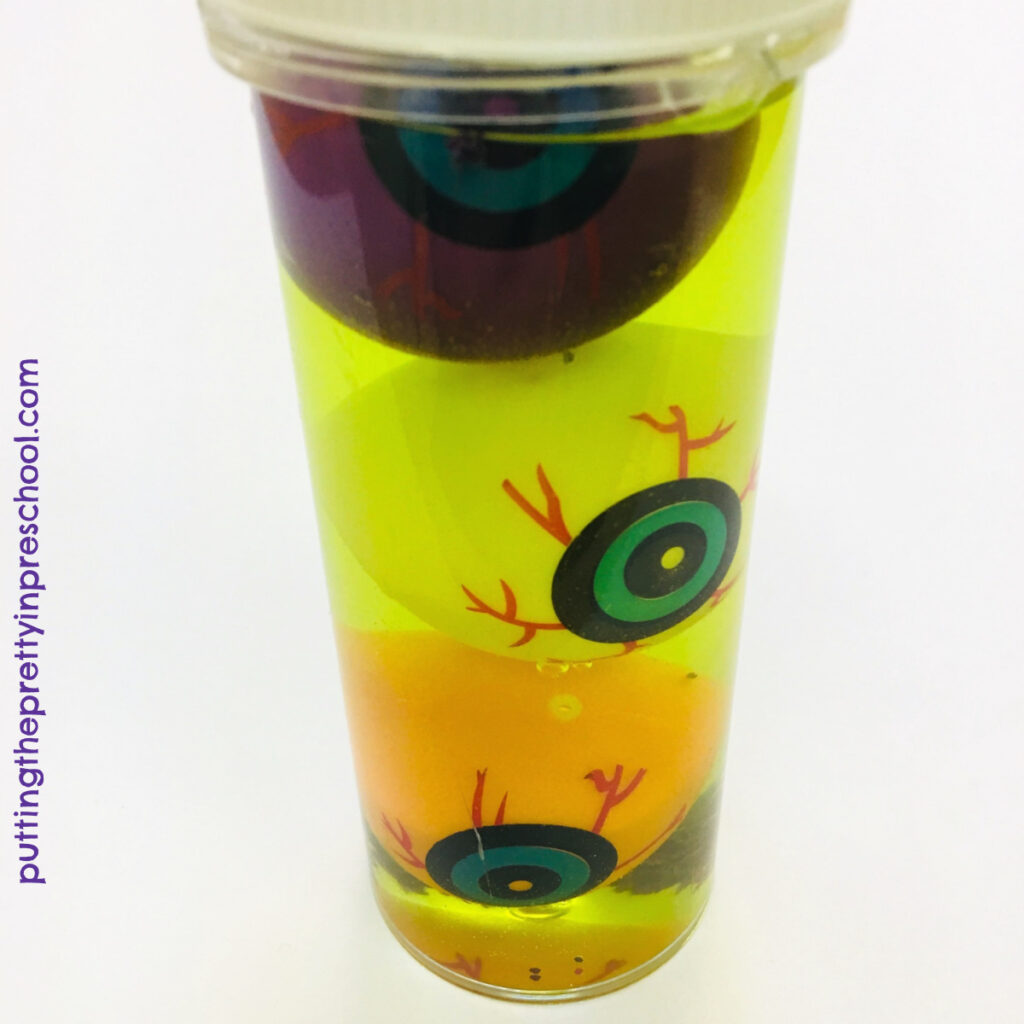 _______
Which activity do you like best? Share in a comment below.
_______
_______
You may also like:
_______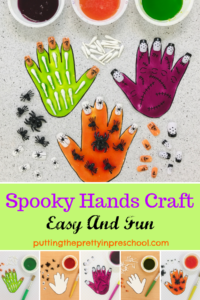 _______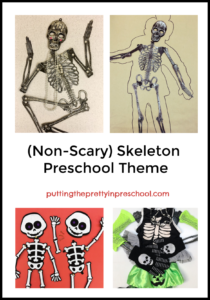 _______
Don't forget to share this post on Pinterest or your favorite social media channel.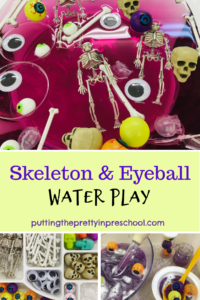 _______
© Annette Kaminsky November 10, 2020
_______
Follow me on social media for more ideas: